« Udall Holds Oversight Hearing on Federal Efforts to Clean Up Uranium Contamination | Main | Patricia Madrid Endorses Martin Heinrich for U.S. Senate »
Friday, October 07, 2011
Don't Miss Liz Melendez Live at Albuquerque's El Rey Theater on 10/7, at Santa Fe Club Vanessie on 10/8

She'll be back at El Rey on Friday, October 7, 2011
Liz Melendez excels as a singer, guitarist, songwriter, performer -- whether it's blues, rock, originals or classics. Liz is a South Valley native whose family has deep roots right here in New Mexico. She grew up listening to all the powerful and diverse stuff of the 60s and 70s played by her dad, both issuing from their stereo at home and the stages of Albuquerque, where her dad played guitar and bass within a vibrant local music scene of that era.
Encouraged and inspired by her dad and his fellow Albuquerque players, she picked up the guitar early in that exciting era of blistering live performances, and set out to be the best -- not just "for a girl guitarist" -- but the best, period. Many believe she succeeded. We're two of them. We're not alone.
Mary Ellen and I have known both Liz and Liz's music since the early 90s, when she was cutting her chops in Albuquerque clubs. Her guitar meanderings, vocal explorations and songwriting adventures were terrific early on, but then she moved to the Atlanta area and got even better -- way better. Liz honed and deepened her musical style and persona amidst the stinging electric blues and down home Southern rock players of Georgia, and has been sharpening and expanding her talents ever since. She's now considered by critics to be among the best of the best. Don't take our word for it -- See for yourself.
Gigs in NM
Liz will be back home in New Mexico this weekend. On Friday, October 7, she'll be appearing at the historic El Rey theater in downtown Albuquerque with special guest Albuquerque blues diva Hillary Smith. Buy tickets online or at door. Doors open at 7:00 PM for 8:00 PM show.
On Saturday, October 8, she'll be at the classy Club Vanessie, located at 434 W. San Francisco St. in Santa Fe, for an 8:00 PM show.
With three CD releases to her credit, Liz has garnered a sizeable following touring the southeast and beyond. She has headlined major festivals such as the Madrid Blues Festival in her home state of New Mexico, the Riverbend Music Festival in Chattanooga (the only female besides Koko Taylor to do so), and co-headlined major festivals such as the Cape Fear Blues Festival in Wilmington, N.C. and the Blues 2003 Festival in New York and been invited to open for artists like the Nappy Roots. She has performed on stage with such notables as Bob Margolin, Henry Butler, Francine Reed, Chris Duarte, E.G. Kight, Hubert Sumlin, and Candye Kane.

Justice County video filmed in New Mexico
Still, like most musicians these days -- no matter how experienced and talented they are -- Liz struggles to make a living day-to-day in a music "business" where most of the money still flows to promoters, managers, booking agents and the like, with the musicians themselves often coming in last in the paycheck department. Despite the difficulties and frustrations that Liz and many other musicians encounter, they still manage to hang onto music as a rewarding and expressive art form where only the joy remains when they step out into the spotlights and let it all go -- for themselves and for all the folks in the audience who connect and give back -- and everyone's a rockstar if only for that evening.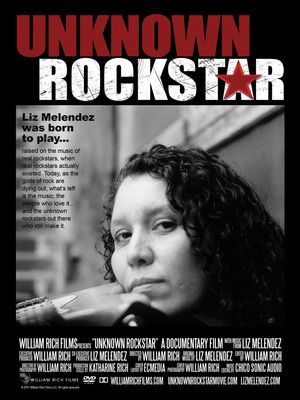 Click image for larger version
Check out Liz's new video documentary, "Unknown Rockstar," by Emmy award winning photojournalist Bill Rich of William Rich Films. It's an exploration of the inward side of the music business and how Liz Melendez has learned to cope with it and stay grounded in her strong family ties in New Mexico and her music family ties in Atlanta -- all the while continuing to make music that's true to her muse.
October 7, 2011 at 06:33 PM in Events, Music | Permalink
Comments