Sunday, August 04, 2013
Diane Gibson for City Council District 7
It's Unanimous!!!!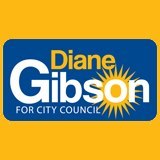 Firefighters, City Employees, Distinguished Community Leaders and Neighbors Endorse Diane Gibson for City Council District 7

Diane Gibson has received overwhelming support in her bid for City Council District 7. She is humbled and grateful. "Our campaign has been going door to door for months talking to folks in District 7. These endorsements confirm that the hard work is paying off and we are on our way to winning in October." stated Diane.

List of Supporters:
Albuquerque Area Fire Fighters, Local 244
American Federation of State, County and Municipal Employees
City Councilor Isaac Benton – "Diane Gibson is the engaged, proactive, inclusive, communicative leader that is right for District 7. She is committed to the efficient delivery of City services, as well as protecting and improving its unique neighborhoods. We agree that a change of direction must be made if we are to have a vibrant city that our children will want to stay in."
Merri Rudd - "I am impressed by Diane Gibson. She cares about our district and is knowledgeable about the challenging issues our city faces. Diane has integrity and is down to earth, intelligent, and a good listener. When I served as probate judge, I believed strongly that elected officials should be ethical public servants. I believe Diane Gibson will be an ethical and responsive public servant, and I am honored to endorse her for City Council District 7.."
City Councilor Rey Garduno
Senator Cisco McSorley
Senator Gerald Ortiz y Pino
Senator Michael Sanchez
Representative Gail Chasey
Representative Emily Kane
Representative Georgene Louis
Representative Antonio "Moe" Maestas
Representative Nate Cote
Representative Sheryl Williams Stapleton
Representative Mimi Stewart
Representative Liz Thomson
Representative Christine Trujillo
County Cmr. and Fmr. City Councilor Debbie O'Malley
County Commissioner Maggie Hart Stebbins
Ahmed Assad, Attorney
Linda Allison
Marci Blaze
Brian Eagan
Ella Joan Fenoglio, Attorney
Stanley Hordes
Bob Matteucci, Jr.
Fonda Osborn, President, 1199 Hospital and Health Care Employees
Donna Tillman
.......And Growing.
August 4, 2013 at 06:52 PM in 2013 Albquerque City Council Races, Candidates & Races | Permalink | Comments (0)
Sunday, April 07, 2013
Lovie McGee to Seek Election to Abq City Council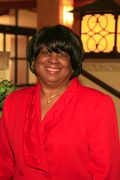 Long-time community volunteer and former Air Force civilian employee, Lovie McGee announced today that she will seek election to Albuquerque City Council, District 9.
Ms. McGee is currently a professional real estate broker, specializing in residential sales in the Northeast and Southeast Heights of Albuquerque.  Before becoming a broker, she worked for 20 years as a federal computer, finance and data specialist at Kirtland Air Force Base, Department of Defense.  She holds a Bachelor of Science in Computers and Information Systems degree (Cum Laude) from National College in Rapid City S.D.
Her long history of community involvement includes service as Chair of the New Mexico Dr. Martin Luther King Jr. Commission and working with the State Fair Commission to establish the African American Pavilion.   She currently serves on the Albuquerque Public Schools Superintendent's Council on Equity and has been the chair of her Neighborhood Association.  She previously served on the City of Albuquerque Human Rights Board and volunteers with Roadrunner Food Bank.
Ms. McGee will focus on ensuring that District 9 has responsive, energetic and fair leadership on the City Council.  Her priorities will be:
Reforming Albuquerque Police Department and devoting adequate public safety resources to keep our neighborhoods safe; 
 Cooperating with Albuquerque Public Schools so every child gets a great education;
Supporting firefighters and first responders.
Growing small, local businesses and making Albuquerque attractive to employers.
Building and maintaining city infrastructure throughout District 9
In announcing her bid for Council, Ms. McGee said:  "For too long, the needs of our neighbors in District 9 have been overlooked.  On City Council I will be a tireless advocate for safe, attractive neighborhoods where families can thrive."
Ms. McGee firmly believes that the special interests who finance campaigns have too much power in our government.  Therefore, she has committed to seeking election under the City's groundbreaking Public Financing System, which will require her to gather $5 contributions from hundreds of District 9 residents. 
"Alone we can do very little – Together We Can Move Mountains," Ms. McGee said
April 7, 2013 at 06:12 PM in 2013 Albquerque City Council Races, Candidates & Races, Democrat | Permalink | Comments (0)
Thursday, March 07, 2013
Diane Gibson for City Council District 7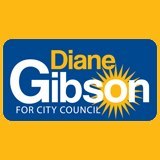 Following is from the Diane Gibson for Abq District 7 campaign:
She has worked as a Sandia National Laboratories prototype machinist and an Environmental, Safety and Health Coordinator and a Tax Professional. Now Diane Gibson is seeking election to Albuquerque City Council for near-northeast heights District 7.
A long-time resident of the area, Diane's priorities on City Council will be reforming Albuquerque Police Department, growing jobs by supporting local, home-grown businesses, expanding Albuquerque's high-tech and tourism industries, and partnering with Albuquerque Public Schools and CNM to build a highly trained, well educated work force.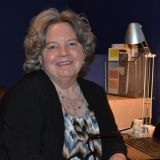 Diane's background is varied and particularly well suited for bringing jobs to Albuquerque. In 1985, Diane became just the third female to graduate from Sandia National Laboratories' Journeyman Machinists program. She worked at Sandia for 17 years as a machinist. After leaving the labs, Diane became a tax advisor for H&R Block, where she currently prepares tax returns for individuals and small businesses.
Diane is a dedicated volunteer in several community organizations. She has served as an Ombudsman for the New Mexico Agency for Aging and Long term Services. She is active in the District 7 Coalition of Neighborhood Associations and the Jerry Cline Park Neighborhood Association. In addition she has been a volunteer for Habitat for Humanity and is a member of Animal Protection of New Mexico.
In addition to years of professional and vocational training, Diane is a graduate of the College of Santa Fe where she received a Master of Business Administration. She also attended UNM University of Colorado and CNM and has personally rehabilitated two dilapidated homes, one of which is her current home. She enjoys gardening, fishing, travelling and community work.
Diane feels that District 7 needs strong representation and a responsive Councilor. Her life experience, work history and professional education make her the best choice for City Council District 7. Diane believes that big campaign donors have too much power in local politics and will be seeking public financing of her campaign under Albuquerque's Open and Ethical Elections Code.
March 7, 2013 at 08:53 AM in 2013 Albquerque City Council Races, Candidates & Races, Democrat | Permalink | Comments (0)