Sunday, December 21, 2014
A Winter Solstice Message - December 21, 2014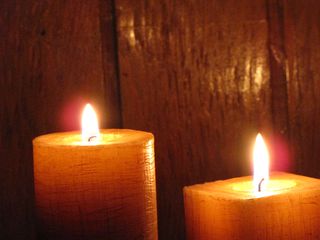 Happy Winter Solstice! It has been a very very long time since I have come over here to write a piece. I am not sure what motivated me this morning to actually take action on finally writing something here but I am going with it.
This note finds me , Mary Ellen - save, secure, in good health and loved. Life is nothing as it was in the past but I am resigned to accept this and go with it, I liken it to drifting.
Three years has past and I still grieve Barb. Wow I loved her more than I knew. She was a powerhouse. One reason I had to abandon posting here is it was so hard to grieve her not being here and return here to her daily writings and her heart poured into trying to make the world a better place.
But alas, on the Winter Solstice one of her favorite days of the year I return in her absence. If you have any curiousity as to what time the winter solstice happens in your neighborhood go here. She loved the whole pagan history of this short day. And the believe that other religions commondeered the pagan custom.
I am going to link to a couple of her Winter Solstice posts:
December 21, 2006 and another good one - December 21, 2004 - 10 years ago today. And I love this one from .
On the Winter Solstice 2010, the last true Winter Solstice celebration together we had the rare delight of being able to witness a full moon eclipse that year. And as usual Barb and I stayed up til past midnight to try to capture these minutes. Here are some of the images from that night -
this first image was taken at 12:29 AM: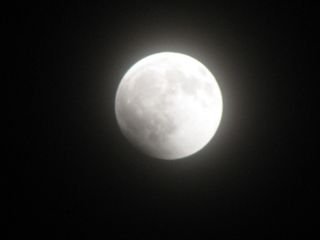 This second image was taken at 1:05 AM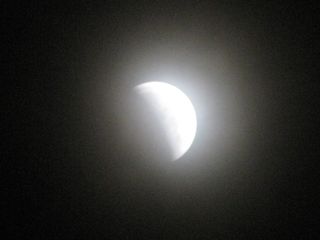 The Third image here was taken at 1:16AM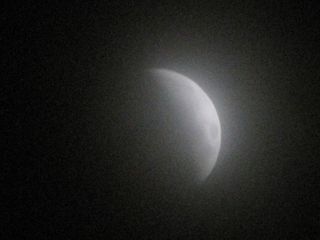 And this last image was taken of Barb as I looked through the window at her working on something online. Either persuading someone to think about some thing differently or listening to music, or reading, or just exchanging thoughts with her FB friends.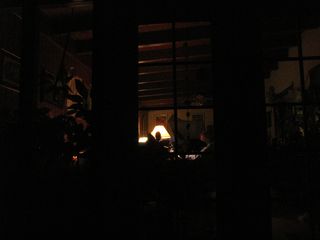 It amazes me that the eclipse of the moon took about 45 minutes that night. Life is going that fast as well. There is so much going on that we have no clue of. I am not sure if there are any coincidences. I love this planet earth and the universe we spin in.
Mushy love to all this Winter Solstice!
From Mary Ellen and Barb in remembrance.
December 21, 2014 at 10:36 AM in Barbara Rose Wold, Holidays | Permalink | Comments (1)