Thursday, September 27, 2012
AMERICA'S GREAT OUTDOORS: Salazar Dedicates Two National Wildlife Refuges in New Mexico
Valle de Oro and Rio Mora Become Nation's 559th and 560th Refuges
ALBUQUERQUE, N.M.—Secretary of the Interior Ken Salazar today dedicated the Valle de Oro National Wildlife Refuge in Albuquerque, making it the first urban refuge in the Southwest and one of a handful across the nation. Salazar was joined by Senator Jeff Bingaman, Representative Martin Heinrich, Bernalillo County Commissioner Art De La Cruz, and other local stakeholders and partners, including the Trust for Public Land.
Later today, Salazar will travel to Wind River Ranch near Mora, N.M. for a signing ceremony establishing the Rio Mora National Wildlife Refuge and Conservation Area on over 4,200 acres donated by the Thaw Charitable Trust.
"Today we celebrate two new jewels in the National Wildlife Refuge System -- Valle de Oro, an urban oasis for people and wildlife just five miles from downtown Albuquerque, and Rio Mora, which will serve as an anchor for cooperative conservation efforts in the Rio Mora watershed," Salazar said. "Both refuges exemplify the goals of President Obama's America's Great Outdoors initiative to establish a 21st century conservation ethic built on partnerships and to fuel economic growth in local communities."
The refuges established today are expected to help generate economic growth and support jobs in New Mexico by attracting visitors and encouraging outdoor recreation. Recreation in refuges, national parks and other public lands alone led to nearly $55 billion in economic contribution and 440,000 jobs in 2009. A 2011 comprehensive national survey of outdoor recreation showed a significant increase in hunters and anglers over the past five years, with hunters nationwide increasing by 9 percent while anglers grew by 11 percent. Nearly 38 percent of all Americans participated in wildlife-related recreation in 2011 and spent $145 billion on related gear, trips and other purchases, such as licenses, tags and land leasing and ownership, representing 1 percent of the nation's gross domestic product.
Proposed exactly one year ago, the Valle de Oro National Wildlife Refuge was formally established last Friday through the acquisition of 390 acres of Valley Gold Farms, a former dairy and hay farm. The 559th unit of the national wildlife refuge system is within a 30-minute drive of half of New Mexico's population, providing ample outdoor recreation and education opportunities. Salazar unveiled the official name for the refuge today, Valle de Oro (Valley of Gold), which was selected following a social media campaign that solicited suggested names from local and national audiences.
"I'd like to thank Secretary Salazar, county officials and city leaders for making the establishment of a wildlife refuge in Albuquerque a priority. Bringing this land into public ownership will give residents and visitors alike access to a beautiful natural space right here in our state's largest city," Bingaman said. "The creation of the Rio Mora National Wildlife Refuge and Conservation Area is also great news for New Mexico. This new refuge gives New Mexicans and tourists another great reason to visit the northern part of our state, helping to support those local economies."
The Service intends to work with its partners to restore native Bosque forest on the refuge and establish recreation and environmental education programs for area residents. The site may also provide demonstration areas for sustainable agriculture.
"The Valle De Oro is an urban refuge where citizens and students will have easy access to learn and enjoy all this beautiful space has to offer," said Udall. "I'd like to thank President Obama and Secretary Salazar for all of their hard work to bring the first urban wildlife refuge in the Southwest to New Mexico, and for making the old Price's Dairy part of America's Great Outdoors initiative."
"Too many kids get more television time than outdoor time, but this new wildlife refuge is our opportunity to change that," said. Rep. Martin Heinrich (NM-1). "This wildlife refuge will help New Mexico kids discover the incredible natural heritage of our state, and it represents an important investment in their health and well-being."
"Bernalillo County is proud to have led the way on making this project a reality," Commission Chair Art De La Cruz said. "By contributing $5 million and working closely with the community on this project, a fantastic national resource is now located in the heart of the South Valley. I look forward to new outdoor education and economic development opportunities that will impact our state as a result of this new refuge."
In addition to the contribution from Bernalillo County, this first phase was made possible by $2 million from the Bureau of Reclamation, $1.8 million from the Albuquerque Metropolitan Arroyo Flood Control Authority, $1.7 million from the Service, and $500,000 from the National Fish and Wildlife Foundation through the Walmart Acres for America Grant program.
Located in the heart of the Middle Rio Grande Valley, the new refuge is an important stop-over site for migrating migratory birds such as sand hill cranes, snow geese, and duck species.
Will Rogers, President of The Trust for Public Land, said, "We are thrilled to help residents of the South Valley gain access to close-to-home green space. We have completed the purchase of the first 390 acres of Price's Dairy, and this will turn the Valle de Oro Urban Wildlife Refuge into a reality. We look forward to completing this wonderful project with the help of the partners and supporters who have been with us from the start."
The Rio Mora National Wildlife Refuge and Conservation Area, which Salazar will establish as the 560th unit of the refuge system today, is located in the transition zone between the Great Plains and the Southern Rocky Mountains. The Mora River flows through the center of the refuge for approximately five miles in a 250-300-foot deep canyon.
The establishment of the refuge and conservation area is a continuation of the vision of philanthropist Eugene V. Thaw and his wife Clare E. Thaw who bought the Wind River Ranch in 1980 with the intent of protecting and restoring the land as a representative piece of southwestern ecological heritage.
"The transfer of Wind River Ranch to the ownership of the U.S. Fish and Wildlife Service seems the perfect solution for this strategically located piece of land and its important stretch of the Mora River," said Eugene Thaw. "We hope that this transfer will serve as the catalyst for a new era in range management, wildlife studies and sustainable agriculture for this whole area of the Southwest. We are grateful to Secretary Salazar and his talented staff for seeing the great possibilities at Wind River for environmental protection, science and education."
Inclusion of this important ranch and conservation area into the refuge system, coupled with the newly established Sangre de Cristo Conservation Area in Colorado, creates a wildlife corridor that will ensure protection and restoration of the Mora River watershed and one of the great prairie grassland landscapes of North America. It will benefit many grassland and woodland species, including the southwestern willow flycatcher.
The long term plan for the Rio Mora National Wildlife Refuge will include opportunities for the public to enjoy wildlife-dependent recreation, including wildlife watching, education, and hunting.
For more information on these two new refuges, please visit https://www.fws.gov/southwest/
September 27, 2012 at 04:00 PM in Recreation/Open Space, Rep. Martin Heinrich (NM-01) | Permalink | Comments (0)
Wednesday, August 15, 2012
Commissioner Maggie Hart Stebbins & UNM Area Residents Celebrate Partnership with UNM to Preserve North Golf Course
Agreement with University of New Mexico Protects Open Space for 15 Years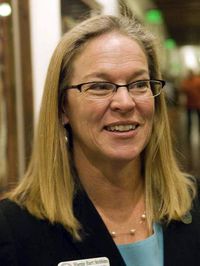 Bernalillo County – District 3 Commissioner Maggie Hart Stebbins tonight celebrated a new partnership with the University of New Mexico that will protect the UNM North Golf Course as green open space.
The 76-acre course is now protected from development for 15 years and becomes the first Open Space property in Bernalillo County located in Commission District 3.
"Today we celebrate the actions of two public entities, UNM and Bernalillo County, who have come together in a true partnership to do something great for the people of this community," said Commissioner Maggie Hart Stebbins. "Preserving this last, best open space in the urban core of Bernalillo County is a major accomplishment and I'm grateful to the many people from our UNM area neighborhoods, my fellow commissioners, and the UNM Board of Regents who helped make this possible."
The University of New Mexico Board of Regents and the Bernalillo County Commission both unanimously approved the agreement in respective meetings held today. The county will invest $1.5 million from the voter-approved Open Space fund to upgrade the outdated and inefficient irrigation system, replace aging tree stock, and improve the popular pedestrian path around the course. The improvements to the irrigation system could save up to 20 million gallons of groundwater every year.
"UNM is pleased to partner with Bernalillo County and the North Campus neighborhoods in this innovative approach to preserving a treasured piece of green space enjoyed by the campus community," says UNM President Dr. Robert Frank. "This agreement is a prime example of how the University is committed to working closely with our communities to enrich the quality of life we all share."
Bernalillo County's Open Space program currently manages approximately 1,000 acres at 12 properties around the county. The properties are located in the North and South Valleys and the East Mountains. UNM will continue to own and operate the golf course which is the first open space to be located in County Commission District 3.
August 15, 2012 at 01:05 AM in Bernalillo County, Land Issues, Recreation/Open Space | Permalink | Comments (0)
Wednesday, June 02, 2010
Guest Blog by Rep. Nate Cote - National Trails Day: A Reflection After Walking the Appalachian Trail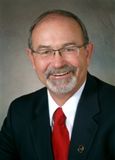 This is a guest blog by Nathan "Nate" Cote, who serves as State Representative for District 53 in Dona Ana and Otero Counties. Nate resides in Las Cruces, New Mexico.  
I just had an amazing time hiking a section of the Appalachian Trail located on the east coast. In the past I have hiked sections of the Continental Divide National Scenic Trail (CDT) and others across the U.S. As I reflect upon my recent experience, memories of my youth return from the times I adventured into vast forests and feeling overwhelmed when sighting wildlife, hearing bubbling brooks, admiring the exotic beauty of wildflowers, and picking delicious wild berries.
Richard Louv, author of Last Child in the Woods, writes of saving our children from "nature-deficit disorder" by participating with them in nature adventures that will leave them with lifelong memories as well as good habits. Trails allow children to do what they do best, learn and play and expend youthful energy. Trails can also help adults to increase that special bond with our senior parents, grandparents, cousins, uncles and aunts. We older folks may have gradually become sedentary and grown distant from the nature we enjoyed as children. We can and should revisit those delights and make new memories of walking through forests, mountains, or deserts, hearing the soothing sounds of a stream, serendipitously coming upon wild animals or marveling at a mountaintop vista. Continuing a link with nature by walking a trail is a lifelong enjoyment that leads us to wonderful destinations: the possibility of increased health and longevity and enhanced relationships.
While modern medicine may offer longevity to those with sedentary lifestyles, it comes with a high cost. People tend to rationalize their sedentary lifestyle, not realizing it leads to a decreased quality of life. Hiking trails is low-cost recreation that not only provides a link with nature, but is a form of meditation, a way to reconnect with loved ones, and the outdoors is a source of Vitamin D (necessary for strong bones). Trails force us to use our bodies for what they were designed: physical activity and the burning of calories. Hiking trails is exercise and exercise may be one of the most important predictors of how long and how well we live our life. We owe it to our children, our family, our friends and ourselves to spend more time outdoors enjoying the healthy recreation offered by trails.
The couch potato lifestyle -- TV watching, internet surfing, video games -- all are disincentives of physical activity. Walking, on the other hand, helps to increase the heart rate, build muscle tissue, and of course, to burn calories. A sedentary lifestyle promotes heart disease, obesity, diabetes, and bone disease, to name a few. In today's world of too much to do in not enough time some choose to exercise indoors by mall walking or at commercial or home gyms. Such activity is good for our health, but it does not link us to nature or foster relationships with family and friends as we walk a trail with them.
I want to conclude with a statement of appreciation for prior American leaders who envisioned the need for trails to conserve land areas and provide us recreational opportunities. In 1978 the National Trails System Act was amended to include a trail that would traverse the backbone of America. To this day, the CDT captures the grandeur of the Rocky Mountains and has garnered world recognition for its incredible scenery, challenging landscape, rich history, and unique recreation opportunities. When finished the CDT will stretch 790 miles in New Mexico, the longest section compared to the other states it traverses to the north. Hiking even a short section of it leaves me feeling at peace, inspired and physically and spiritually renewed; after all, it accesses some of the most wild and scenic places left in the world while conserving the environment and promoting a healthy lifestyle. New Mexicans should be proud of this new national scenic trail and all it has to offer so please join me with celebrating National Trails Day on Saturday June 5th.
Let's go for a hike on Saturday, June 5th, National Trails Day.  
June 2, 2010 at 01:52 PM in Books, Children and Families, Environment, Guest Blogger, Las Cruces, Recreation/Open Space | Permalink | Comments (0)
Friday, September 25, 2009
Saturday: Join Lt. Gov. Denish at Fenton Lake to Celebrate National Hunting and Fishing Day
Lt. Governor Diane Denish will be joining with New Mexico families and the State Department of Game and Fish to celebrate National Hunting and Fishing Day at Fenton Lake State Park on Saturday, September 26, with activities for everyone in the family.
"I'm looking forward to enjoying a beautiful fall day at Fenton Lake and I encourage New Mexico families to join me. Bring your children and spend a day enjoying our state's sunshine and fresh air. There will be programs to teach children about fish and wildlife and outdoor recreation opportunities here in the land of enchantment," Denish said in a statement released about the event.
"I plan to do a little fishing and I may try by hand at archery and air rifle shooting. I am also looking forward to sampling the cooking of Dan Brooks, our very own 'Cast Iron Ranger'."
License-free fishing, archery and air rifle shooting are among activities scheduled Saturday at Fenton Lake State Park as the Department of Game and Fish and New Mexico State Parks celebrate National Hunting and Fishing Day with a day of family fun.
National Hunting and Fishing Day also is a free fishing day in New Mexico, a special day when all anglers -- residents and nonresidents of all ages -- can fish without a license at public waters statewide. All other fishing rules apply.
Activities at Fenton Lake will be from 9 AM to 4 PM and will include free archery and air rifle shooting, fishing instruction, fly tying, aquatics education and more. Participants will be eligible for hourly drawings for fishing rod-and-reel combination sets and compound bows. The state park charges a $5 per vehicle day-use fee.
Fenton Lake State Park is 33 miles northwest of San Ysidro via NM 4 and NM 126 in the Jemez Mountains of northern New Mexico. The area is owned by the State Game Commission and managed by New Mexico State Parks.
For more information about National Hunting and Fishing Day activities at Fenton Lake, please call (505) 231-4375.
September 25, 2009 at 01:22 PM in Children and Families, Diane Denish, Events, Recreation/Open Space, Youth | Permalink | Comments (0)
Sunday, February 08, 2009
Guest Blog: Support Acequia Trails Bill
This is a guest blog by Ellen Dornan, who is an independent educational media producer and public lands advocate in Albuquerque. She served on the Ditches With Trails steering committee as a citizen representative from 2007-2008.
Imagine a system of shady, quiet trails, open for hiking, dog walking, birding, biking and horse riding. Imagine people strolling under ancient cottonwoods, past historic farms, enjoying the burble of fresh water racing past. Imagine such a trail system right in the heart of Albuquerque, stretching the length of Bernalillo County. Such a trail system exists, to the delight of many Valley-dwellers, who blithely take to the acequias daily with pets, children, friends, or alone; many not knowing or caring that they are trespassing on the property of the Middle Rio Grande Conservancy District.
Senator Dede Feldman has introduced a bill this legislative session that would legitimize the acequia trails, and provide for a modicum of safety and cleanliness for trail users. And it won't cost taxpayers any more money. The catch? It diverts one half of one mill per dollar assessed on residents in the Conservancy District AWAY from the MRGCD, to fund a recreation program. The Conservancy District is hopping mad, and so are some very vocal residents.
Does this bill make sense? Considering the long history Senator Feldman has had in trying to move recognition for recreation forward with the Conservancy District, it certainly does. When Albuquerque neighborhood associations and the Mid-Region Council of Governments began their Metropolitan Area Transportation Master Plan, many residents wanted to include the ditches as trails or routes, but the Conservancy District demurred, saying that they couldn't invite people to use the ditches, because the MRGCD could be held liable if someone had an accident (and they do, thanks to substandard crossings and crumbling ditch banks). So Senator Feldman took their case to the legislature, and got them a liability waiver. Again, the MRGCD puts off addressing recreation, calling for extensive planning instead. So Senator Feldman goes back to the legislature and gets planning funds for an steering committee to come up with a feasiblity study.
The committee takes their work seriously, and spends three years conducting pilot projects, and listening to thousands of residents both inside and outside the Conservancy District. The Conservancy District uses some funds to conduct a survey of taxpayers, and the results of both studies are overwhelming: people want these trails, they need these trails, they use these trails, and they would be happy to see their money go to support managing the trails so they are safe and clean.
The Conservancy District's response to this? They overwhelmingly rejected the feasibility report and declared that henceforth, they vow not to catch and prosecute recreationists trespassing on the ditches. This is an agency entirely supported by the taxes collected from Conservancy District residents, that diverts most of that tax money to supporting irrigation for a steadily decreasing number of farmers, mostly in rural Valencia and Sandoval Counties. As Bernalillo County grows, residents need the greenspace more and more; Albuquerque's thickly settled river valley sees ever fewer farms, and ever more recreationists. But the Conservancy District told all these thousands of people that they should pay their money and shut their mouths. NOW does this bill make a little more sense?
For what it's worth, the diverted recreation funds would go to the City of Albuquerque Open Space Division, which has a pretty good track record of managing cultural and undeveloped properties alike, managing for multiple uses, staying on top of maintenance issues, and responsiveness and transparency vis a vis the taxpayers for whom they are also working.
The bill is currently in front of the Public Affairs Committee, and may get a vote early this week. If it passes, it will go on to the Senate Finance Committee. As it stands, only two of the PA committee members, Eichenberg and Griego, are strongly in favor. The others are wavering, because they've been hearing from some haters out there. So call!! Write!
Link to the Public Affairs Committee page
This is a guest blog by Ellen Dornan. If you'd like to submit a piece for consideration as a guest blog, contact me by clicking on the Email Me link on the upper left-hand corner of the page.
February 8, 2009 at 12:28 PM in Guest Blogger, Local Politics, NM Legislature 2009, Recreation/Open Space | Permalink | Comments (14)