Friday, October 21, 2011
Santa Fe Police Officers Association Endorses Hector Balderas for Senate

Citing his commitment to protecting the people of New Mexico, the Santa Fe Police Officers Association today endorsed Hector Balderas for United States Senate.
In a letter to Balderas announcing the endorsement, Vice President of the Santa Fe Police Officers Association, Adam Gallegos, stressed Balderas' commitment to serving the people of New Mexico as a prosecutor, state legislator, and State Auditor. Gallegos wrote, "Your aggressive prosecution of criminals and your rooting out of government fraud proves your commitment to the citizens of New Mexico. Based on your record we believe that you will continue to bring this same dedication as our next United States Senator."
"I am honored to receive the endorsement of the Santa Fe Police Officers Association," Hector said. "Police officers put their lives on the line day in and day out to protect our communities. As New Mexico's Senator, I will work tirelessly to ensure that our country's emergency workers have the tools they need to keep us safe. These hardworking men and women deserve our utmost respect, and I look forward to taking their values to the United States Senate."
The Balderas campaign reported that the Santa Fe Police Officers Association joins seven other unions throughout New Mexico in supporting Balderas for Senate, including the Las Cruces Professional Firefighters Association (Local 2362), the Santa Fe Firefighters Association (International Association of Firefighters Local 2059), AFSCME Local 1380 (San Miguel, Colfax, Union and Mora counties), AFSCME Local 2777 (Sandoval, San Juan and McKinley counties), AFSCME Local 2851 (City of Las Vegas), AFSCME Local 2890 (Taos & Rio Arriba County), and AFSCME Local 3199 (Eddy, Lea and Chaves counties).
Photo by M.E. Broderick.
October 21, 2011 at 04:05 PM in 2012 NM Senate Race, Hector Balderas, Law Enforcement | |
Wednesday, August 31, 2011
Guest Blog: Time to Break Taboo on Open Discussion About Drugs and Accidental Overdoses--Lives Are Literally Hanging in the Balance

This is a guest blog by Emily Kaltenbach, who is the New Mexico state director of the Drug Policy Alliance.
August 31st marks International Overdose Awareness Day, a day for people in New Mexico and around the world to publicly mourn loved ones without guilt or shame. This day is also an occasion to educate policymakers and the public about the growing overdose crisis in New Mexico and beyond. It is time we offer concrete solutions that save lives.
Overdoses happen everywhere, to all kinds of people, and it's only been getting worse in recent years. Drug overdose is now the number one cause of accidental death for Americans between the ages of 35 and 54. In 17 states, it now surpasses car accidents as the leading overall cause of accidental death.
New Mexico has long grappled with overdose mortality rates far above the national average. Overdose deaths continue to rise -- the heroin overdose rate in 2008 was the second highest ever recorded and fatal overdoses from prescription opiates such as hydrocodone and oxycontin have surged alarmingly. Nor are our young people being spared from this epidemic as there has been an increase in the number of people 21 years and younger dying from overdoses.
This loss of life is completely unacceptable, in no small part because most of these deaths are so easily preventable. But the "tough-on-crime" rhetoric of the drug war and the stigma associated with illicit drug use have blocked the widespread adoption of simple, proven, life-saving policies.
In the face of this tragedy, however, New Mexico has become a leader in the struggle to prevent overdose fatalities. It became the first state in the nation to implement a 911 - Good Samaritan law in 2007 that provides people who call 911 on behalf of an overdose victim with limited immunity from prosecution for drug possession. Good Samaritan laws reduce reluctance to seek medical help when illegal drugs are involved, and thus save lives.
Our Department of Health has programs to educate the public about overdose risks, and trains first responders, law enforcement and members of the public how to recognize an overdose and respond using rescue techniques and the opiate antagonist medicine naloxone. This unheralded and inexpensive drug has been used by first responders for decades. Administered nasally, it can revive opiate overdose victims within minutes. These programs save lives while reducing hospitalization costs and relieving pressure on first responders and emergency rooms. More could and should be done, however, to expand the availability of naloxone. All too often, first responders are not called or cannot arrive in time.
Calling On New Mexico's Lawmakers
On this day of awareness and mourning, we ask New Mexico's lawmakers to build upon the growing tradition in New Mexico of taking a proactive role in addressing the overdose crisis. We ask them to stand up and support policies designed to get us to a place where politics no longer trumps public health, science, or compassion. Policies that continue to support access to syringe exchange programs for all New Mexicans struggling with an addiction, including our youth. Policies to increase access to naloxone that has no abuse potential, and costs as little as one dollar for one dose. And, policies to explore the efficacy of safe injection sites and heroin prescription programs -- both of which are evidence-based life-saving interventions for individuals struggling with addiction to opioids when other treatments have not worked.
There is no question that innovative overdose prevention programs are needed and long overdue in this state. All that stands in the way is ideology and the cynical assumption that it can never happen in New Mexico.
This is a guest blog by Emily Kaltenbach. Also see her previous guest blog on the 40th anniversary of the war on drugs.
If you'd like to submit a piece for consideration as a guest blog, contact me by clicking on the Email Me link at the upper left-hand corner of the page.
August 31, 2011 at 06:08 AM in Drugs, Alcohol, Guest Blogger, Healthcare, Law Enforcement, Legal Issues, NM Legislature 2011 | |
Thursday, August 25, 2011
ACLU Protests Plans to Hold Bernalillo County Deputies Graduation in Legacy Church
The American Civil Liberties Union (ACLU) of New Mexico released a statement announcing that it has sent a (pdf) today to Bernalillo County Sheriff Dan Houston protesting plans to hold the only graduation ceremony for new County deputies at Legacy Church in Albuquerque. The ceremony will take place at 1:30 PM this Friday, August 26, at the church located on Central Avenue NW (see invitation). According to biographical information posted on the County's website, Houston worked as Legacy Church's director of security "for several years" before becoming County Sheriff. Like Houston, BCSO Captain Scott Baird also is a member of the Legacy Church.
"Government officials should not use their official positions to promote their personal religious beliefs," said ACLU Executive Director Peter Simonson in the written statement. "Sheriff Houston evidently has a close relationship with Legacy Church. If he wants to encourage people to follow his faith, he should do it outside of the work context and should not use the authority of his position to require new deputies to attend the only official graduation ceremony in his place of worship."
The ACLU's letter cites multiple legal cases in which courts held that no government entity "can force [or] influence a person to go to or to remain away from church against his will." The letter ends with the request that Sheriff Houston identify a new, non-religious location for the August 26th graduation ceremony.
Simonson said, "It is hard to believe that there were no non-religious sites available to hold this event. Why put the County in the position of discriminating among different faiths? Inevitably the Sheriff is going to alienate some deputies and their families who do not subscribe to his particular religious beliefs and cause them to fear retaliation if they voice their concerns to their new bosses."
August 25, 2011 at 04:00 PM in Bernalillo County, Civil Liberties, Law Enforcement, Religion | Permalink | Comments (3)
Thursday, August 04, 2011
ACLU-NM Seeks Details on APD Phone Tracking as Part of Massive Nationwide Information Request
In a massive coordinated information-seeking campaign, ACLU-NM joined 32 other American Civil Liberties Union affiliates across the nation yesterday and sent requests to 366 local law enforcement agencies in 30 states demanding to know when, why and how they are using cell phone location data to track Americans. According to the ACLU, the campaign is one of the largest coordinated information act requests in American history. ACLU says that the requests, being filed under the states' freedom of information laws, are an effort to strip away the secrecy that has surrounded law enforcement use of cell phone tracking capabilities.
"The ability to access cell phone location data is an incredibly powerful tool and its use is shrouded in secrecy. The public has a right to know how and under what circumstances their location information is being accessed by the government," said Catherine Crump, staff attorney for the ACLU Speech, Privacy and Technology Project. "A detailed history of someone's movements is extremely personal and is the kind of information the Constitution protects."
The Albuquerque Police Department has a history of conducting surveillance on local activists. An ACLU lawsuit that challenged the APD's handling of a March 2003 anti-war protest revealed that APD officers had spied on the organizers of the event, even covertly attending their organizing meetings. In the 1980s, the ACLU sued the Department for gathering intelligence on political activists and civil rights lawyers.
"Given the department's history, there's good reason to be concerned that APD might be using cell phone tracking techniques without first obtaining a probable cause warrant," said Peter Simonson, ACLU-NM Executive Director. 
APD is being asked (see letter) for information including:
whether APD law enforcement agents demonstrate probable cause and obtain a warrant to access cell phone location data; 
statistics on how frequently APD is obtaining cell phone location data; 
how much money APD is spending tracking cell phones and 
other policies and procedures used for acquiring location data. 
The use of cell phone location data has been widespread for years, although it has become increasingly controversial recently. Just last week, the general counsel of the National Security Agency suggested to members of Congress that the NSA might have the authority to collect the location information of American citizens inside the U.S. Also, this spring, researchers revealed that iPhones were collecting and storing location information in unknown files on the phone. Police in Michigan sought information about every cell phone near the site of a planned labor protest.
The U.S. Supreme Court has agreed to decide whether police need a warrant to place a GPS tracking device on a person's vehicle. While that case does not involve cell phones, it could influence the rules police have to follow for cell phone tracking.
Congress is considering the Geolocation Privacy and Surveillance Act, a bill supported by the ACLU that would require police to get a warrant to obtain personal location information. The bill would protect both historical and real-time location data, and would also require customers' consent for telecommunications companies to collect location data.
Yesterday's requests are part of the ACLU's Demand Your Rights Campaign, the organization's campaign to make sure that as technology advances, privacy rights are not left behind. 
Why Should We Care About This Issue?
Surreptitious surveillance should matter to all of us. Reporters could be tracked without their knowledge as they meet with their confidential sources. Political activists, including individuals associated with new political parties, anti-abortion protestors, anti-war activists, etc., could be under surveillance  and not know it. One's location might expose whether or not you are a weekly church goer, a heavy drinker, a regular at the gym, an unfaithful spouse, an outpatient receiving medical treatment, if you frequent adult establishments, if you take personal time during the work day, etc.
It's important to raise awareness of the ways in which new technologies are giving law enforcement agents unprecedented surveillance powers. By filing public records requests across the country in a coordinated manner, the ACLU aims to create momentum for solutions by drawing attention to local problems and illuminating our current surveillance society. There's a lot of work to be done, and technology advances every day.
August 4, 2011 at 06:14 AM in City of Albuquerque, Civil Liberties, Law Enforcement | Permalink | Comments (0)
Wednesday, August 03, 2011
ABQ City Council Calls for DOJ Investigation of APD for Possible Civil Rights Violations
At the August 1, 2011 Albuquerque City Council Meeting, City Councilor Rey Garduño amended R-11-247, to include requesting a Department of Justice investigation of whether there have been instances or patterns of civil rights violations by the Albuquerque Police Department. This amendment was passed 5-4. Voting for the amendement were Dan Lewis, Rey Garduño, Isaac Benton, Debbie O'Malley and Ken Sanchez. Brad Winter, Trudy Jones, Don Harris and Michael Cook voted against it.
The vote followed a presentation from The Dr. Martin Luther King Jr. Memorial Center Task Force on Social Justice for Public Safety, and stirring testimony from family members and concerned citizens as they expressed a deep mistrust of APD. The Task Force was requesting that the City Council initiate a Department of Justice Investigation of APD.
The Albuquerque Police Department has been involved in 19 officer involved shootings since the beginning of 2010 and 13 of them were fatal. These events have led to numerous family members speaking and presenting their heart-wrenching stories during the City Council public comment period. The MLKMC Task Force on Social Justice and Public Safety is made up of victim's family members and social justice advocates.
"It concerns me when residents of our community distrust our police department to the extent that they are requesting a Department of Justice investigation," said City Councilor Rey Garduño. "The community has asked me to support them in this request and I will. This is a step towards social justice in Albuquerque."
R-11-247 was passed by the City Council and now heads to the Mayor Richard Berry's desk for his signature. R-11-247 directs the Administration to retain an expert to make recommendations regarding APD's training policies and procedures related to the use of deadly force.
Mayor Richard J. Berry will have ten days to sign or veto the resolution. If he vetoes it, councilors will need six votes to override his veto. However, Councilman Ken Sanchez said the DOJ could still proceed with its investigation, without the mayor's approval, if it finds patterns of civil rights abuses. Sanchez said a DOJ investigation would not cost the city because it's a government agency.
August 3, 2011 at 08:26 AM in City of Albuquerque, Civil Liberties, Law Enforcement | Permalink | Comments (0)
Friday, July 15, 2011
In Face of Growing Scandal, Darren White Announces Retirement as Albuquerque Public Safety Director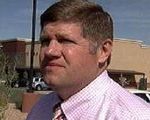 The City of Albuquerque just released the following statement from Darren White, Albuquerque's Public Safety Director, who has in recent days been caught up in a growing controversy about his handling of an incident when his wife was recently involved in a one-car accident and appeared to be "out of it." Rather than permitting his wife to be initially treated and transported by ambulance to an ER, White drove her for care in his own car -- after about 30 minutes on the scene. It appears that, at the very least, some basic standard protocols in handling such an incident were not followed. The question is why.
White, a former police officer who formerly served as Bernalillo County Sheriff, ran as a Republican candidate for Congress in NM-01 and served the administration of former GOP governor of New Mexico, Gary Johnson, as head of Secretary of the Public Safety Department, announced his retirement from his current post with a contentious statement that insists he did nothing wrong:
I am announcing my retirement today in order to end the distraction surrounding my wife's recent accident and allow Mayor Richard Berry and city leaders to focus on the important issues the people of Albuquerque deserve to have addressed.
However, the investigation must move forward and I intend to work hard to clear my name and stand-up for my wife, whose medical condition was improperly made public through the illegal leaking of confidential medical records.
Getting the truth out is very important to me and I am confident any investigation will show:
I made it clear to the police officer that he was in charge of conducting any investigation and that I would not interfere.
Nearly an hour after the accident and when it was clear that the scene investigation was complete, I took my wife to get medical attention. No one at the scene disagreed with that action.
I did not take my wife to the hospital with lights and sirens on, nor did I violate any policy regarding the use of emergency equipment.
My wife was diagnosed with a seizure by a neurologist at Presbyterian and was subsequently hospitalized for two days.
No doctor, including my wife's own physician, believe that the medical condition that caused the accident had anything to do with the medication she has been taking daily without complication for over a year.
The speculation in the illegally leaked paramedic report that the symptoms might have been caused by "opiates" was conclusively disproved by a drug test administered at the hospital.
We never would have released any of my wife's personal medical history until we learned from the media that someone illegally leaked her confidential, and misleading, medical records to the press.
The leaking of the paramedic's report in this case broke federal and state laws.
I am very proud of my lifetime record of public service, beginning as a member of the 82nd Airborne in the US Army, continuing as a police officer, sheriff, and public safety administrator at both the state and local level.
I dedicated my life to public safety and hope I made a positive difference in my community. I feel honored to have worked with some of New Mexico's finest public servants.  Our challenge is never easy and the circumstances often difficult, but we rise to the task every day. I deeply appreciate having been given the honor to serve.
Yesterday, four City Councilors sent a letter to Mayor Richard J. Berry calling for an independent, outside investigation into the incident that should focus on these main points:
1. Allegations of violating Standard Operating Procedures of the APD

2. Allegations of interference in an investigation

3. Allegations of improper use of city property for private purposes

4. Allegations of abuse of power
The City of Albuquerque has already said it will launch an internal investigation via the Independent Review Office of the Police Oversight Commission, but the councilors said that's not good enough:
The investigation must be conducted without political interference and manipulation from any individual, political party, interests within the City, or closely related associates. To prevent all potential or perceived conflicts of interest, and/or fears of retaliation, we respectfully call for an investigation to be conducted by an independent organization with experience in these types of investigations and in representing government and police misconduct cases.
It's unknown how White's "retirement" will affect his appointment to the New Mexico Judicial Standards Commission by Governor Susana Martinez.
July 15, 2011 at 05:20 PM in City of Albuquerque, Darren White, Law Enforcement, Legal Issues | Permalink | Comments (7)
Thursday, May 12, 2011
5/13: Albuquerque ANSWER Protest to Stop Police Brutality Now
From A.N.S.W.E.R. NM:
Emergency Protest: Stop APD Killer Cops! Justice for Alan Gomez! Friday, May 13, 4:00 PM at APD Headquarters at 400 Roma NW in downtown Albuquerque.
Gomez was shot to death by Albuquerque Police on Tuesday, May 10. He was unarmed and carried only a plastic spoon in his hand.
Protest 14 murders of civilians in the past 12 months by trigger-happy APD cops. Tell APD to stop terrorizing our communities. Stop Police Brutality! Justice for Alan Gomez, Christopher Torres, Chandler Todd and all victims of police terror!
A culture of violence and racism: Fourteen Albuquerque civilians, mostly unarmed, have been shot to death in cold blood by Albuquerque police during the past 12 months. This is a shocking and criminal record. Many of the victims have been known to be suffering from severe mental illness and have later shown to have presented no real threat to officers or others at the scene.
In face of mounting public outrage, both locally and nationally, police officials, including Chief Ray Schultz have made only cosmetic efforts to get his officers under control and have only paid lip-service to public demands for action against murderer cops.
"Human Waste Disposal": Christopher Torres, shot to death last month by APD officers, had a clear documented history of severe mental illness. APD had access to this information but ignored it. After the brutal and fatal shooting of Torres, it was discovered that Officer Trey Economidy who was involved in the fatal shooting of the deranged and agitated Torres, publicly bragged on his Facebook page that his job is "human waste disposal."
This action and other statements by officers expose that these officers, rather than serving the Albuquerque community, employ terror and violence against those who are the most oppressed among us, including those with mental illness, disabilities, homelessness, as well as just poor people and those exploited because of their race, ethnicity, or even the neighborhoods where they live.
Join us to protest the ongoing campaign of terror against the people. Say no to racist police terror. Demand accountability and action from city officials and an end to police brutality
To endorse the protest, or for more information call 505 268-2488
May 12, 2011 at 10:44 AM in Crime, Events, Law Enforcement | Permalink | Comments (0)
Thursday, April 07, 2011
Susana Martinez Vetoes Rep. Maestas' Bill Strengthening Sex Offender Registration Law
I wonder what's going on in the brain of Republican Governor Susana Martinez. During her years as a District Attorney in Dona Ana County, Martinez carefully sought to build a reputation as a tough, gun-toting "law and order" type known for her lock 'em up and throw away the key attitude. However, in an odd move, she just vetoed House Bill 298, a measure designed to strengthen New Mexico's Sex Offender Registration and Notifcation Act (SORNA).
In what HB 298's sponsor, Rep. Antonio "Moe" Maestas (D-Albuquerque), is calling "a shocking and blatantly political move," Martinez today vetoed the legislation, which would have closed loopholes and made our streets safer. HB 298 would have required sex offenders to provide law enforcement with more information than is currently required, and added the crime of Child Solicitation by Electronic Communications Device to the list of offenses requiring sex offender registration.
In vetoing the bill, Martinez nixed the judgment of virtually the entire legislature, Republicans and Democrats alike. The measure unanimously passed both the New Mexico House (70-0) and Senate (32-0) during the 2011 Regular Session.
"Anyone with a foreign conviction of sexual assault can still lurk the streets of New Mexico without any supervision," said Representative Maestas. "People who entice our children on-line can still take advantage of a legal loophole and avoid having to register. Vitally needed law enforcement tools to track sex offenders on social networking sites did not become law due to petty politics, but Governor Martinez has made her choice clear-- politics over our children's safety."
"It's unfortunate and quite disappointing that the Governor of our great state doesn't have the first clue how the legislative process works. Her entire team simply lacks the skill set to craft good laws for the people of New Mexico. Perhaps no one informed the Governor that bills can be amended to address any concerns before even reaching her desk, and that laws can be improved each session," added Representative Maestas.
According to Rep. Maestas, House Bill 298 would have made the following changes had it not been vetoed by the Governor:
Closed a loophole in current law by requiring those with foreign sex offender convictions to register as a registered sex offender;
Closed a loophole in present law that, regardless of a person's age, both kidnapping and false imprisonment offenses would require registration if there is intent to inflict a sex crime (under current law one only has to register if the victim is under 18);
Closed a loophole in current law by creating a new definition for "habitually lives" that would require registration of other addresses where a sex offender spends time;
Strengthened SORNA by requiring registrants to provide substantially more information than currently required;
Closed a major loophole in current law by adding the crime of Child Solicitation by Electronic Communications Device to New Mexico's list of offenses requiring sex offender registration.
Strengthened SORNA by creating a definition of "Social Networking Website" and requiring that sex offenders disclose identifiers and monikers used on such websites;
Streamlined the annual and quarterly address verification process for all registrants, thus saving the local law enforcement time and resources.
April 7, 2011 at 02:23 PM in Crime, Law Enforcement, NM Legislature 2011, Susana Martinez | Permalink | Comments (7)
Wednesday, March 30, 2011
Enlace Communitario Video: Anti-Immigrant Policies Hurt Women, Families
, an Albuquerque-based non-profit social justice organization, has developed the video above in response to the harsh, anti-immigrant sentiment that is influencing our lawmakers to create unnecessary links between law enforcement and immigration enforcement. The organization says this approach is creating significant barriers for domestic violence victims and their children.
Recent policies by state and municipal governments in New Mexico have sought to blur the lines between police and immigration enforcement. The unnoticed consequence of this has been that immigrant domestic violence victims have become fearful of law enforcement, making all of our communities less safe. Enlace Communitario says its video is designed to raise awareness of how these policies are working against these innocent women and their children.
Take Action: What can we do to help? First watch the video. Then visit the  to learn about simple, specific actions people can take to help create a more humane policy in the Southwest regarding immigrants -- especially those who are the most powerless.
March 30, 2011 at 11:21 AM in Children and Families, City of Albuquerque, Hispanic Issues, Immigration, Law Enforcement, NM Legislature 2011, Susana Martinez, Women's Issues | Permalink | Comments (1)
Monday, March 14, 2011
State Rep. Gail Chasey: Why I Support the Current Drivers' License Law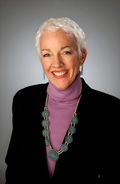 This is a guest blog by New Mexico State Representative Gail Chasey, D-18, Bernalillo.
During the heated 2010 election, the Albuquerque Journal published results of a survey that showed a large majority of voters in favor of ending the practice of allowing "illegal immigrants" to get drivers' licenses in the state. What if the question had been: Should foreign nationals pay the same car registration fees and be required to carry the same car insurance as NM residents? I believe the majority of New Mexicans would have answered "yes." But, the debate was framed to play on people's fears rather than focusing on reasonable differences and possible solutions.
Our Governor calls the law dangerous, but it isn't the law that's dangerous -- it's the rhetoric. It divides us as a society.
Public Safety:
When the legislature passed the law in 2003, public safety was the most compelling reason to do so. Law enforcement officials from throughout the state argued persuasively that public safety would improve greatly if all drivers in the state were licensed, insured and in the MVD database. They also explained that investigating and solving crimes would improve if undocumented workers felt safe in coming forward as victims or witnesses. In a four-and-a-half-hour hearing of the House Consumer and Public Affairs Committee on Saturday, February 19, 2011, attended by more than 300 people, testimony by victims' rights organizations, the Santa Fe Sheriff and Chief of Police overwhelmingly confirmed these benefits to public safety.
With a driver's license, immigrants are more likely to do the following:
Stay or render aid at the scene of an accident and exchange insurance information;
Pay fines for traffic violations;
Cooperate with investigations; and
Report incidents of domestic violence – because victims need a valid form of ID to go to court and request restraining orders.
Even more important, the law helps prevent DWI by requiring that all such individuals under the age of 25 take a DWI prevention course and pass an exam before they can apply.
The law also helps track crime. All law enforcement, including federal immigration agents, can access MVD records to obtain photos, information and last known addresses for individuals with outstanding arrest warrants.
Benefits to the Economy:
Because immigrants can now buy auto insurance, the uninsured motorist rate has decreased and a result, car insurance premiums have dropped for all New Mexicans. In order to get a license, immigrants must obtain an IRS-issued Individual Tax Identification Number (I-TIN). Immigrants, as a result, must file their federal income taxes. Immigrants also use the I-TIN to pay state income taxes, contributing millions to New Mexico's tax base. In the last eight years, immigrants without Social Security numbers, but with I-TINs, have paid over $17 million in license and registration fees to MVD and $320 million in auto insurance premiums.
Since the law was passed in 2003, 83,000 drivers have taken the visual, written and road exams and registered their vehicles.
Other Considerations:
About Fraud
It is true that the state must be vigilant about fraud and abuse related to the issuance of all drivers' licenses, and particular attention must be paid to those applicants who do not have a Social Security number.
MVD has seriously tightened its regulations, making them far more rigorous. Recent reports of arrests for fraud and abuse suggest that the increased security is working. In fact, fraud has been detected in only 5% of MVD applications.
Consequences of Repealing the Law
Even if we change the law, these individuals will still drive. But they won't have car insurance, and, as a result:
Our rate of uninsured motorists would no doubt increase; and
Premiums for everyone would also likely increase.
These individuals would be less likely to have I-TINs and thus less likely to pay their state and federal taxes.
They won't be in the MVD database.
At the Committee hearing, we were reminded by Allen Sanchez, Executive Director of the New Mexico Conference of Catholic Bishops, that Jesus was an immigrant, as was the Good Samaritan who showed compassion to Jesus. Mr. Sanchez also asked us to examine our consciences and ask ourselves if this debate is about fraud or is it really about who we want as our neighbor.
There is more to the story than any sound-bite, robo-call or edited video of a committee meeting can provide.
I stand by my vote.
Rep. Gail Chasey is from District 18 in Albuquerque. She is the Chair of the Consumer and Public Affairs Committee, and is a member of the Judiciary and Rules and Order of Business Committees. Last week she voted against House Bill 78, which would have repealed the law permitting immigrants to apply for driving licenses.
If you'd like to submit a piece for consideration as a guest blog, contact me by clicking on the Email Me link at the upper left-hand corner of the page.
March 14, 2011 at 12:05 AM in Border Issues, Guest Blogger, Hispanic Issues, Immigration, Law Enforcement, NM Legislature 2011 | |
Thursday, February 10, 2011
State Rep. Moe Maestas Speaks Out for Fullly Funding Domestic Violence Services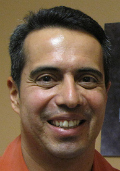 Go, rally peeps and Moe! At a domestic violence rally at the State Capitol today Rep. Moe Maestas (D-Albuquerque) took a hard line against Governor Susana Martinez's proposed funding cuts to critical domestic violence services. Maestas, who prosecuted domestic violence cases for 5 years as a Bernalillo County assistant district attorney, pledged to do everything in his power to ensure the dangerous cuts proposed by the Governor are not enacted.
"If domestic violence victims have the courage to stand up to their abusers, then we must find the courage to not cut a single dime of services for those victims," said Rep. Maestas. "Countless studies show that economic recessions like the one we are in now only spur more domestic abuse. There is no better return on government funding than fighting domestic violence and keeping New Mexicans safe in their own homes."
Take Action: Representative Maestas is encouraging leaders and members of the domestic violence community and other concerned citizens to contact the Governor's office and encourage Martinez to fully fund domestic violence services.
Rep. Maestas is a member of the House Judiciary Committee, the House Courts, Corrections and Justice Committee and vice-chair of the House Consumer and Public Affairs Committee.
February 10, 2011 at 06:39 PM in Economy, Populism, Justice, Law Enforcement, NM Legislature 2011, Susana Martinez, Women's Issues | |
Monday, February 07, 2011
NALEO Joins Lawmakers' Opposition to Susana Martinez Racial Profiling Order (With Video)

Sen. Griego: problems with Gov. Martinez's executive order
This past Thurday, we posted about a press conference convened by a number of New Mexico's Democratic legislators at the Roundhouse who strongly oppose a recent executive order issued by Republican Governor Susana Martinez. The order requires state law enforcement officers to inquire about the immigration status of "criminal suspects," and to report undocumented people to federal immigration authorities. More than two dozen lawmakers, including House and Senate members and leaders from around the state, participated in the press conference.
After the event, Sen. Eric Griego (D-Albuquerque) spoke with Mary Ellen about serious problems he and others have with the governor's order (video above). In part, Sen. Griego said:
I think it's unconstitutional, it's un-American, it's certainly not what we believe as New Mexicans here. We don't want to be Arizona ... We are proud of our diversity, we're proud of our civil rights, we're proud of our acceptance of differences and we don't think we ought to be marginalizing certain folks. We sure shouldn't be asking everybody to give up some of their rights because the governor thinks we should be targeting folks she thinks are causing problems.

... I know she's trying to respond to a part of her conservative base, but I think it's a disgrace that we're really targeting certain people and then asking everyone else to give up their rights in the process.
Sen. Griego also discussed how the order will put virtually all New Mexicans at risk of questioning and possible detainment if they happen to be at the wrong place at the wrong time. In another clip (see below) Sen. Griego outlines pending legislation introduced to counter the executive order.
NALEO Call for Withdrawal of Order
On Friday, the National Association of Latino Elected and Appointed Officials (NALEO) issued a statement critical of Gov. Martinez's executive order and called for its withdrawal:
The executive order requires state law enforcement to ask the immigration status of everyone simply suspected of having committed a crime, allowing for individuals who could be innocent to be arrested without justification and wrongly reported to federal authorities.  Executive Order 2011-009 is a backdoor attempt at having state law enforcement officials act as federal immigration authorities. 
 
Implementation of this directive in New Mexico will negatively affect Latinos regardless of citizenship or immigration status, as similar policies have unjustly targeted all members of the Latino community.  The uncertainty of being wrongly arrested for the purpose of determining immigration status will increase mistrust of law enforcement and divert much-needed funds away from vital services.  Furthermore, it will hinder the promotion of public safety and cooperation between law enforcement and law-abiding residents.  We ask Governor Martínez to reconsider, and lift Executive Order 2011-009.

Sen. Griego discusses bills to counter racial profiling order
Legislation in Response to Executive Order
Two bills have so far been introduced to counter the order. Sen. Tim Keller (D-Albuquerque) and Rep. Moe Maestas (D-Albuquerque) have introduced SB 151, Essential Services Access Act, which would prohibit emergency responders, including police, from questioning people about their immigration status when they call 911 or end up at the emergency room.
The bill as originally written received a Do Not Pass by the Senate Public Affairs Committee (SPAC), but a Committee Substitute was passed by a 5-1 vote and is now before the Senate Judiciary Committee (SJC). The substitute bill removed a section that would have required the secretary of homeland security and emergency management to develop a standardized management system for state and local agencies to provide emergency and disaster relief services.
Sen. Richard Martinez is sponsoring SB 152, Enforcement of Federal Immigration Laws, which would prohibit law enforcement from detaining people based solely on immigration violations. It received  a Do Pass from the SPAC by a 5-0 vote and is also now before the SJC.
Senator Griego will be introducing a bill this week to effectively nullify Gov. Martinez's racial profiling executive order.
Take Action: Please contact members of the Senate Judiciary Committee and urge them to vote yes on SB 151 and SB 152. Also, please email or call the Governor's Office and urge Gov. Martinez to withdraw Executive Order 2011-09.
February 7, 2011 at 10:10 AM in Border Issues, Civil Liberties, Eric Griego, Hispanic Issues, Immigration, Law Enforcement, Minority Issues, NM Legislature 2011, Susana Martinez | Permalink | Comments (5)