Saturday, October 08, 2011
10/8: 20th Annual Barrett Foundation Fundraiser at Hotel Albuquerque/Casa Esencia
From the Barrett Foundation:
Our annual fundraising event, Swing into the 20th Gala/After Party, is set for Friday, October 8, at Hotel Albuquerque at Old Town, as well as Casa Esencia –- Albuquerque's most exclusive cocktail lounge and dance club. This year's fundraiser is different from all others, because the pubic can attend both the Gala and After Party: Clubbing for a Cause, or just the After Party, so people of varying interests and demographics can participate. This is a chance to make a real difference in the lives of the ever-growing population of homeless women and children right here in Albuquerque.
The $50 Casa Esencia After Party ticket equates to a safe night's shelter, food and clothing for a woman and her children -- plus you get to dance the night away in the city's swankiest venue to both a DJ and live music! Of course if you want to start the night a bit earlier and make an even bigger impact, you can attend the Gala first, at 6:00 PM, and then finish the night, from 8:30 PM to midnight, at Casa Esencia, located on the same property as Hotel Albuquerque at Old Town.
Tickets for the Gala including entrance to the After Party: Clubbing for a Cause are $100, with a suggested donation of $50 to be collected at the door of Casa Esencia. Signature martinis, dinner, a silent auction, a live auction and live music are all a part of the fun at the Gala. For more information go to barrettfoundation.org or call 505-246-9244 ext. 103.
Barrett Foundation: Brother Mathias Barrett founded the Barrett House in 1985. Brother Mathias was a legendary friend of the homeless; his life's work was providing shelter to the homeless men and women throughout the United States. Throughout the years the Barrett House shelter has expanded to provide not only emergency housing but to also offer transitional services.
Barrett Foundation is an independent, nonprofit organization in Albuquerque, New Mexico, helping homeless women and children build better lives. In addition to food, clothing and shelter, Barrett Foundation provides case management, critical skills training and the support needed to plan and establish a more stable future for themselves and their children.
October 8, 2011 at 11:39 AM in Children and Families, Domestic Violence, Events, Housing, Women's Issues | Permalink | Comments (0)
Wednesday, June 22, 2011
NM Supreme Court Unanimously Rules Against Susana Martinez's Line Item Veto on Housing Authority Funding
Great news for the separation of powers in New Mexico government. As by the AP's Barry Massey, today the New Mexico Supreme Court struck down a line-item veto by Gov. Susana Martinez that reduced money for a housing agency:
In striking down the housing veto, the court said the governor exceeded her powers by lowering an appropriation in a budget bill from $150,000 to $50,000. She did that by striking the "1'' from the $150,000. The money is for oversight of a housing program.

The court did not explain its decision after it was announced. A written decision likely will be issued later.
Senator Majority Floor Leader Michael Sanchez and Senate Finance Committee Chair John Arthur Smith, petitioners in the lawsuit challenging Governor Martinez' authority to line-item veto a numeral to reduce an appropriation to the regional housing authority, issued the following joint statement after learning of the Supreme Court's unanimous decision:
Today's ruling is a victory for our constitution and the people of New Mexico. The principle of separation of powers is the cornerstone of our government. The balance of power is equally divided among the three branches of government and the court's decision reaffirmed this by preserving the legislature's exclusive appropriating authority.
In response to today's ruling, Javier Gonzales, Chair of the Democratic Party of New Mexico ( ), released this statement:
At a time when New Mexicans are searching for solutions to the jobs and education crisis, Susana Martinez has once again proven to New Mexicans that her priorities are not in sync with their own. Her cavalier approach to governing New Mexico has led the Supreme Court to overturn her decisions 3 times in 6 months. She continues her .000 average with following the law.

This latest decision is an embarrassment to her office. She needs to get on with the business of governing New Mexico according to the law of our State -- not what she thinks the law should be. Susana Martinez ran her campaign on "Bold Change," yet New Mexicans continue to scratch their heads in search of that change. Between the broken promises with back door meetings with oil lobbyist to draw up environmental law, hypocritical misuse of the state plane, or nice cushy appointments for her largest donors, Susana is showing a reckless record of following the law.
Representatives Luciano "Lucky" Varela of Santa Fe and Henry "Kiki" Saavedra of Albuquerque joined Senators Smith of Deming and Sanchez of Belen in the successful lawsuit.
Attorneys for the legislators had noted that if the court allowed Martinez's partial veto, she and future governors would have the power to usurp a core segment of the Legislature's constitutional powers to decide how to allocate taxpayer money for programs and services. Not good.
As noted in an article in the Santa Fe New Mexican when the suit was filed,
Martinez's record before the New Mexico Supreme Court has not been good. The state's high court has rebuffed the governor twice in five months. In April, the state Supreme Court ruled the governor lacked authority to arbitrarily remove two members of the state Public Employee Labor Relations Board, as Martinez had done early in her term. In January, the high court unanimously decided that Martinez acted improperly when she asked the state records administrator to delay publishing greenhouse-gas emissions rules that the state Environmental Improvement Board approved shortly before she took office.
Thank goodness New Mexico's highest court is taking the side of the legislature -- and the people -- in response to Gov. Martinez's attempted power grabs for the executive branch. Perhaps she needs to carefully read the state's constitution to get a clearer picture of what her legal responsibilities are as governor -- and what they aren't.
Six other Dem legislators -- House Speaker Ben Luján of Nambé, Rep. Mimi Stewart, Rep. Eleanor Chavez, Rep. Miguel Garcia and Sen. Cisco McSorley, all of Albuquerque, and Rep. Antonio Luján of Las Cruces -- had also filed suit against another Martinez veto which stopped a $128 million tax increase on businesses to pay for unemployment benefits. The court said they'll issue a decision later on that issue.
June 22, 2011 at 01:19 PM in Housing, Legal Issues, NM Legislature 2011, Susana Martinez | |
Monday, May 16, 2011
State Senator Peter Wirth: Pocket Veto Politics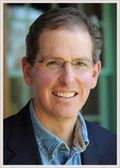 This is a guest blog by State Senator Peter Wirth, a Democrati who represents District 25 in Santa Fe.
The City of Santa Fe's number one priority in this year's legislative session went to a silent and unceremonious death. Governor Martinez pocket vetoed Senate Bill 8, legislation proposed to close a legal loophole in state law that currently allows new condominiums to circumvent local zoning requirements.
Supported by the City Land Use Department, neighborhoods and the New Mexico Municipal League, SB 8 was not a mandate on local governments, but offered cities and counties the option of requiring zoning compliance with the formation of new condominiums. Had SB 8 been signed into law, it would have stopped the legal uncertainties facing purchasers and land use planners dealing with non-compliant condos. It also would have helped our neighborhoods maintain the integrity that zoning ordinances provide.
Building Consensus for SB 8
A lot of work went into SB 8. When first proposed by the City in January 2010, the language in the proposed bill was opposed by some realtors and land use lawyers. To address these concerns, instead of introducing legislation in the 2010 thirty-day session, a draft bill was presented to the Courts Corrections and Justice interim committee last summer. All parties worked together to reach consensus and propose legislation that the interim committee unanimously endorsed.
The compromise bill in the 2011 session was not amended in any of the four committees to which it was assigned -- two in the Senate and two in the House. There were also no votes against the bill in any of these four committees and the bill passed the House and Senate with the unanimous support of Democrats, Republicans and the one House Independent.
Yet, Governor Martinez added SB 8 to the list of sixty-three bills she pocket vetoed. It joined 18 other bills that passed both legislative chambers unanimously and were pocket vetoed and another 20 that had fewer than eight votes in opposition in both the House and the Senate combined.
Why Did Governor Martinez Veto It?
What was it about SB 8 that led the Governor to ignore the unanimous vote of the Legislature? Does the Governor support the use of condominiums to bypass local zoning density requirements? We do not know since legislation that is pocket vetoed dies without an official explanation.
The pocket veto is a constitutional option granted to the Governor that she has every right to exercise for any reason. It is often used for "duplicate bills" when the House and Senate each pass the same bill and only one is signed into law. A few of the bills pocket vetoed this year were duplicate bills and others were duplicates of bills that were vetoed with an official explanation. But for those bills like SB 8 that passed unanimously, or with few votes in opposition, and died without explanation, it is hard to come up with a reason other than pure politics.
Pocket vetoing large numbers of bills may be a badge of political honor in some circles but vetoing bills just because you can is not good governing. And, perhaps of most concern, it sets a tone that does not bode well for future legislative sessions.
This is a guest blog by Senator Peter Wirth.
If you'd like to submit a piece for consideration as a guest blog, contact me by clicking on the Email Me link at the upper left-hand corner of the page. Publication of a guest blog does not necessarily mean that we agree or disagree with the points made.
May 16, 2011 at 11:53 AM in Guest Blogger, Housing, Land Issues, NM Legislature 2011, Susana Martinez | |
Friday, May 06, 2011
National Report: New Mexico Renters Still Waiting for Recovery
According to a national report released this week, the Housing Wage for New Mexico is $13.74. The Housing Wage is the hourly wage a family must earn –- working 40 hours a week, 52 weeks a year –- to be able to afford the rent and utilities for a safe and modest home in the private housing market. New Mexico's Housing Wage has increased 33% since 2000.
The report, Out of Reach 2011, was jointly released by the National Low Income Housing Coalition (NLIHC), a Washington, D.C.-based housing policy organization, and the New Mexico Coalition to End Homelessness. The report provides the Housing Wage and other housing affordability data for every state, metropolitan area, combined non metropolitan area, and county in the country.
"Out of Reach shows that across our state thousands of hard-working New Mexican families struggle to find and afford safe, quality housing, said Lisa Huval, policy and advocacy director for the New Mexico Coalition to End Homelessness. "As we work to rebuild our economy, we must remember that our families need a safe, stable place to call home in order to be economically secure."
Working at the minimum wage in New Mexico, a family must have 1.8 wage earners working full-time -– or one full-time earner working 73 hours per week – -to afford a modest two-bedroom apartment. An estimated 50% of renters in New Mexico do not earn enough to afford a two-bedroom unit at the Fair Market Rent.
This year, New Mexico is the 21st most expensive state in the nation for renters. The National Housing Wage is $18.46 in 2011.
May 6, 2011 at 09:28 AM in Economy, Populism, Housing | |
Thursday, March 31, 2011
Prosperity Works Joins National Effort to Oppose Federal Budget Cuts
As Congress works to meet the April 8 deadline for a final budget deal for the fiscal year 2011, Prosperity Works will join direct service providers and advocates from around the country in Washington, DC to warn Congress about the impact of cuts that threaten economic security for families and elders. The groups will meet with Representatives Heinrich, Lujan and Pierce as part of a three-day organizing meeting hosted by Wider Opportunities for Women (WOW) -- a national organization that works to achieve economic independence for families.  
During the meeting, groups will also discuss a new report and measure for family economic security. The national Basic Economic Security Tables (BEST), to be released during the meeting, calculates the monthly income necessary for families to cover their basic expenses, including child care, housing, health care, and transportation, and prepare for the future, including saving for emergencies, home ownership, education and retirement. The report will provide new details on the role public programs for housing, child care and health care play in helping families make ends meet.  
"The House budget will hurt job growth and weaken the already tenuous ability of thousands of New Mexican families and seniors to make ends meet," said Ona Porter, President and CEO of Prosperity Works. "Cutting off the very programs that are helping families and seniors stay afloat is a short-sighted move that will stall our economic recovery as well as jeopardize the well being of families .
Leading economists are projecting a loss of 700,000 jobs nationwide if the most recent House spending bill for fiscal year 2011 (HR1) is enacted. The bill includes $61 billion in cuts, including billions of dollars in cuts to job training, education, elder assistance programs, such as:
$3.8 billion in cuts to Workforce Investment Act training programs, which have served 8 million people and place more than half of them in jobs in the past year;
Cuts to Head Start, special education (IDEA) and schools in low-income communities, which derail education programs and eliminate an estimated 72,000 jobs; 
44 percent cut to the Community Services Block Grant program, which provides nutrition, employment, health and other necessary services to over 20 million low-income people, including 5 million children, 2.3 million seniors and 1.7 million people with disabilities through 1,065 community action agencies nationwide;
Cuts to Low-Income Heating Assistance Program (LIHEAP), which millions of families depend on to stay warm in winter;
67 percent cut to the Section 202 senior housing program, which already has a two-year waiting list for seniors in need of affordable housing.  
"Job training programs are helping get millions of Americans back to work, and housing, heating and food assistance programs are helping support the millions more who have not been able to find a new jobs," said Ona Porter. "We need Congress to focus on a budget solution that helps grow, not undercut the middle class."
March 31, 2011 at 03:38 PM in Children and Families, Economy, Populism, Education, Healthcare, Housing, Jobs, NM Congressional Delegation, Senior Citizens, Women's Issues | |
Wednesday, February 02, 2011
Republicans Vote No on Bills to Help Elderly Poor and Disabled New Mexicans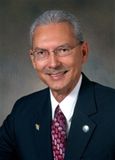 How low can they go? The progress of two measures sponsored by Rep. Miguel Garcia (D-Albuquerque) that would aid disabled citizens and the elderly poor was halted by Republican House members in the House Voters and Elections Committee (HVEC) yesterday. Both measures would exempt persons from property tax liability if the modified gross income of the person is $15,000 or less and if the property is the primary residence of the person.
HJR 13, which fell on a 4-5 vote, addresses persons who are 100% disabled and qualify. HJR 14, which was stopped with a 5-5 tie, addresses persons 75 years of age or older who qualify, which in New Mexico would primarily consist of widows. The weather reportedly prevented some members and advocates from attending. (See vote tallies below.)
"I was disappointed to see these important bills die in committee, Rep. Garcia said in a statement released today. "You don't have to look any farther than Rio Grande Blvd. in Albuquerque to see all the "For Sale" signs and realize the financial hardship on our elderly, not to mention our disabled. It's a shame to think that these poor viejitas can be displaced from their homes -- homes that they've been in and their families have been in for years -- simply because they can't afford to pay their property taxes. These bills target our extremely vulnerable citizens when their incomes are fixed while the cost of living increases."
HJR 13 proposes a constitutional amendment to the New Mexico Constitution to exempt persons that are 100% disabled from property tax liability if the modified gross income of the person is $15,000 or less and if the property is the primary residence of the person. The burden of proof lies with the person seeking the exemption and the income amount will be indexed to account for inflation.
If enacted, the legislation would provide much needed assistance to the most vulnerable sectors of New Mexico's population. Persons qualifying would be determined as 100% disabled according to the processes used by Social Security Insurance and Workman's Compensation, which have clear-cut systems to determine an individual's disability in order to administer compensation and Social Security Insurance.
HJR 14 proposes a constitutional amendment to the New Mexico Constitution to exempt persons 75 years of age or older from property tax liability if the modified gross income of the person is $15,000 or less and if the property is the primary residence of the person. The burden of proof lies with the person seeking the exemption and the income amount will be indexed to account for inflation.
According to census data, 4.4% of New Mexico's population is between 75 and 84 years of age, while 1.6% is 85 years of age or older. Approximately 70% of New Mexico residents own and occupy their homes. Approximately 30% of the population reports a modified gross income or its equivalent of less than $15,000. Therefore, roughly one percent of the state's population would likely be eligible for the proposed exemption in HJR 14.
As Rep. Garcia explained, "It's a basic human need and right to have shelter, and being displaced from your home due to cost-of-living increases is an injustice. If we, as legislators, don't help our most vulnerable citizens then we aren't serving our state."
Gonzales: Shame on Republicans
Democratic Party of New Mexico Chairman reacted to the Republican move to block property tax relief for the elderly poor this way: "Apparently Republicans are only interested in tax cuts when they are for the wealthy. To deny impoverished seniors property tax relief is both heartless and completely out of touch. Many of New Mexico's poorest seniors are struggling to stay in their homes and just get by on fixed incomes. Rep. Garcia's bill helps keep people in their homes and maybe gives them just a little extra income to get by each month. The Republicans in the Legislature should be ashamed."
Voting Yes
Voting in support of HJR 13 were Rep. Ken Martinez (D-Grants), Rep. James Roger Madalena (D-Jemez Pueblo), Rep. Debbie Rodella (D-Española), and Rep. Mary Helena Garcia (D-Las Cruces).
Voting in support of HJR 14 were Rep. Ken Martinez (D-Grants), Rep. James Roger Madalena (D-Jemez Pueblo), Rep. Debbie Rodella (D-Española), Rep. Mary Helena Garcia (D-Las Cruces), and Rep. Danice Picraux (D-Albuquerque).
No Votes
Voting in opposition to both these bills were Rep. Thomas Anderson (R-Albuquerque), Rep. Nathaniel Gentry (R-Albuquerque), Rep. Conrad D. James (R-Albuquerque ), Rep. James E. Smith (R-Sandia Park), and Rep. Shirley A. Tyler (R-Lovington ).
Not Present
Rep. Ben Lujan (D-Santa Fe), Rep. Edward Sandoval (D-Albuquerque), Rep. Bill Rehm (R-Albuquerque).
February 2, 2011 at 05:14 PM in Economy, Populism, Housing, NM Legislature 2011, Poverty, Republican Party, Taxes | Permalink | Comments (3)
Friday, December 31, 2010
Guest Blog: Price Competition Begins in Title Insurance Industry Today for the First Time in New Mexico Since 1985

This is a guest blog by Fred Nathan, Executive Director of Think New Mexico.
Title insurance companies may offer customers rates that are lower than the single rate schedule promulgated by the state Superintendent of Insurance, under rules that take effect today. Title insurance, which is required by banks before they will approve or refinance a mortgage, is one of the largest elements of closing costs.
Under the New Mexico Title Insurance Law enacted in 1985, the Superintendent of Insurance promulgates a single rate schedule for title insurance prices. This law, which was drafted by the title insurance industry, eliminated price competition by prohibiting companies from charging rates lower than the state-promulgated rate. Only two other states, Texas and Florida, prohibit price competition in the title insurance industry.
In 2009, after a two-year effort, Think New Mexico successfully championed the enactment of a law reforming the title insurance industry. The new law allows title companies to charge rates lower than the state-promulgated rate schedule if they file their proposed rates with the Superintendent of Insurance and receive prior approval to offer them. However, the law could not take effect until the Insurance Division implemented regulations establishing the process for prior approval of lower rates.
The regulations that take effect today allow title insurers to file their proposed lower rates with the state Insurance Division, which has 60 days to approve them before they can be offered to homebuyers.
This is a big win for New Mexico families, who will soon have lower cost options for title insurance when they buy or refinance their homes. Price competition in the title insurance industry can only help New Mexico's struggling economy and housing market.
The 2009 title insurance reform law also increased and extended the discounts available for title insurance policies purchased with mortgage refinancings, a provision that required no regulations and took effect in May of 2009. The enhanced discounts are available to any New Mexican refinancing a residential mortgage who provides the title company with the settlement or HUD statement from their home purchase.
Think New Mexico is a results-oriented think tank serving New Mexicans. The new title insurance regulations are published in the most recent edition of the New Mexico Register. For more information, contact the Title Insurance Bureau Chief Kenny Ortiz at (505) 827-4528.
This is a guest blog by Fred Nathan. If you'd like to submit a piece for consideration as a guest blog, contact me by clicking on the Email Me link at the upper left-hand corner of the page.
December 31, 2010 at 04:09 PM in Guest Blogger, Housing | Permalink | Comments (3)
Wednesday, October 20, 2010
Terry Brunner Guest Blog: 2010 Saw Record Funding for USDA Rural Development Projects

This is a guest blog by Terry Brunner, who is the State Director for USDA Rural Development New Mexico.
Many facets of our nation's economy need strengthening as we make our way through the economic recovery -- one of them is infrastructure. Improvements to our public systems, services, and facilities play a vital role in increasing economic activity.
During the fiscal year that ended on September 30, 2010, the United States Department of Agriculture (USDA) Rural Development New Mexico office provided $384 million in infrastructure and business investments across New Mexico through our programs. The American Recovery and Reinvestment Act (ARRA) played a large role in tripling our funding over previous years.
USDA investments made in wastewater treatment facilities, libraries, broadband and electric infrastructure (among other projects) provided immediate jobs in construction and some permanent positions. In addition to creating jobs, these investments help ensure the long-term sustainability of New Mexico communities by providing the infrastructure needed to improve our economy. Federal funding becomes increasingly more important as state and local governments contend with tight budgets.
Water and Wastewater
This fiscal year, USDA provided $54 million in funding for 28 clean drinking water systems and wastewater treatment projects in New Mexico. Some of these projects were small projects like the $56,000 grant provided to the Duranes y Gavilan water system in Rio Arriba County. Some were much larger, like the $26 million grant and loan provided to the Pueblo of Laguna. Imagine how life will change for Laguna Pueblo residents who lack water service for days or weeks and watch their water system's pipes burst an average of four times every day.
Broadband
Broadband infrastructure is crucial to the survival of our communities. USDA Rural Development provided a $9.6 million ARRA loan and grant to Penasco Valley Telecom in Artesia, NM. With these funds, broadband service will be extended to farms, ranches and small businesses in rural Southeast New Mexico that currently do not have service. Farming and ranching are more than ever high tech activities and access to the latest information on prices, transportation, weather and other important data provided through the internet is crucial to the success of the agricultural community and their efforts to remain competitive internationally.
Home Loans
Three and a half years ago, Mr. and Mrs. Thomas Yokom and their two young sons moved into a motor home after Mr. Yokom suffered a workplace injury which cost him his job in California. As they drove around the Southwest looking for a place to call home, they settled in Los Lunas, NM. The Yokoms qualified for and received a home loan from USDA to purchase a three bedroom home and 1/4 acre of land in Los Lunas. Since moving in, they've quickly become part of the fabric of that community -- the boys are involved in Cub Scouts and the family is getting to know their new neighbors. In FY '10, USDA Rural Development helped more than 11,000 New Mexico families like the Yokoms find a place to call home and make a living.
Investments in NM Businesses
USDA Rural Development also funds investments in New Mexico businesses. For example, we provided a $12,500 grant to Milk and Honey, LLC in Santa Fe, NM. They used the funds to improve the marketing and packaging of their soaps and lotions. The owner of this local business, Daven Lee, received strong responses to her growing product line from local and regional retailers. She hopes that with an increase in orders, she will be adding staff as soon as this winter.
Economic Recovery
These are just a few examples of USDA Rural Development's efforts in New Mexico during 2010. We not only helped foster individual businesses and helped people find a place to live, but we made critical infrastructure investments that hopefully lay the foundation for the future success and economic recovery of New Mexico's communities.
President Barack Obama appointed Terry Brunner New Mexico State Director for USDA Rural Development on September 9, 2009.
This is a guest blog by Terry Brunner. We've previously posted a number of stories about the activities of USDA Rural Development. You can see most of them here.
If you'd like to submit a piece for consideration as a guest blog, contact me by clicking on the Email Me link at the upper left-hand corner of the page.
October 20, 2010 at 02:42 PM in Agriculture, Broadband, Business, Economy, Populism, Energy, Guest Blogger, Housing, Native Americans, Obama Administration, Rural Issues, Water Issues | Permalink | Comments (1)
Tuesday, September 21, 2010
Commentary by Diane Denish: Holding Corporations Accountable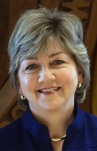 This is a guest blog by , the Democratic candidate for New Mexico governor.
Turn back the clock a few years with me. Wall Street running wild, predatory lenders taking advantage of families, people losing their homes and President George W. Bush embracing the economic philosophy of letting the powerful corporations do whatever they want.
New Mexicans know those harmful policies caused this national economic meltdown and we can't afford to go back to those days. That's why Susana Martinez's economic plan should give every New Mexican pause for concern.
Like President Bush, Martinez believes that powerful corporations should be allowed to just do as they please. Martinez is going around the state saying that she would put a moratorium on all corporate accountability measures passed over the last few years.
Martinez's only concrete economic proposal would be to stop enforcing corporate accountability measures enacted in the state. Martinez wants to take critical accountability measures and put them on hold - and leave it up to corporations to do the right thing.
If Martinez had her way, New Mexico would return to the days when payday lenders charged up to 1,000% interest on loans to our most vulnerable families. Corporations would have an easier time polluting our air and water, and countless other consumer protection measures would be put on hold.
Powerful corporations get enough breaks. I believe New Mexico families need a Governor on their side - and that's why today I proposed an agenda to hold these big corporations accountable.
First, I want to outlaw payday lending once and for all. While I was proud to lead the charge to reform the state's payday loan industry, too many greedy lenders took advantage of a loophole and they continue to trap our most vulnerable families in loans with 200%, 400% or even 1,000% interest. That's the last thing families need during these tough times.
Second, we need to ban insurance companies from being allowed to charge New Mexicans more based on their credit report or other credit information. Insurance companies should not be allowed to penalize already struggling families in this way.
Third, we need to strengthen privacy laws to protect New Mexicans from having their private financial information sold to the highest bidder. I believe New Mexico families should be able to "opt-in" to choose whether they want their private information shared with lenders and creditors.
Finally, we need to protect families suffering from foreclosures. That's why I propose outlawing the practice of going after people who have lost their homes for the remaining balance owed on their loan. These people have lost enough - we must not allow unscrupulous lenders to take more from New Mexico families.
Susana Martinez has it backwards. We're in a global recession, and instead of proposing new ideas to turn this economy around, Martinez is proposing the same old plans that got us into this mess in the first place. Zero accountability for powerful corporations is not the answer.
Now more than ever, families in our state need a Governor they can count on to fight for them. I look forward to being that Governor.
This is a guest blog by . To submit a piece for consideration as a guest blog, contact me by clicking on the Email Me link at the upper left-hand corner of the page.
September 21, 2010 at 06:13 PM in 2010 NM Governor's Race, Corporatism, Diane Denish, Economy, Populism, Housing, Susana Martinez | |
Tuesday, August 24, 2010
Udall: 5 NM Financial Institutions Get $2M+ to Help Struggling Communities

Senator Tom Udall (D-NM) today announced that five New Mexico financial institutions serving struggling communities have received a total of $2.08 million to support small businesses and spur local economic growth by expanding access to capital and affordable financial services.
The awards were distributed by the U.S. Department of Treasury's Community Development Financial Institutions (CDFI) Fund, which invests and builds the capacity of existing private, for-profit and non-profit community-based lending organizations that serve rural and urban low-income people and communities that lack adequate access to affordable financial products and services. A little goes a long way with the kind of small loans made by the financial institutions in the state that are on the receiving end of this funding.
"These funds will provide critical assistance to entrepreneurs and small businesses that are on the front lines as we continue rebuilding our economy and creating good jobs for New Mexicans," Udall said in a statement released today. "This is even more important in rural areas and other underserved communities, where access to capital is hard to come by, making economic recovery that much more of a challenge."
The New Mexico financial institutions receiving awards are:
$90,800 – ACCION New Mexico, Albuquerque. ACCION is a certified CDFI established in 1994 that provides small business and microenterprise loans and lines of credit, as well as development services in New Mexico, Arizona and Colorado.
$400,000 – Everyone's Federal Credit Union, Tucumari. The credit union is a certified CDFI established in 1954 that provides various consumer and lending products to three rural counties in New Mexico.
$750,000 – , Santa Fe. Homewise is a certified CDFI established in 1986 that provides financial products and services for home purchases and home improvements in targeted markets in New Mexico.
$750,000 – New Mexico Community Development Loan Fund, Albuquerque. The fund is a certified CDFI established in 1989 that provides financing and development services for micro and small businesses and affordable housing.
$97,898 – Tierra del Sol Housing Corporation, Anthony. Tierra del Sol is an emerging CDFI established in 1973 that provides first and second mortgages, gap financing, home improvement loans, and microenterprise and small business loans to targeted populations in New Mexico and El Paso County, Texas.
August 24, 2010 at 12:46 PM in Business, Economy, Populism, Finance, Investments, Housing, Sen. Tom Udall | Permalink | Comments (0)
Tuesday, August 03, 2010
Diane Denish in Sunland Park to Promote the Potential of Green Jobs and Housing (with Photos)

Click for photo album
Contributing writer Stephen Jones checks in with another report from Southern New Mexico.
, the Democratic nominee for Governor, brought her campaign to the Tierra Madre neighborhood at Sunland Park in southern New Mexico Tuesday to outline plans for new high-tech jobs and renewable development in the emerging fields of green energy and construction. The community-based Tierra Madre affordable housing development is a bright spot an otherwise generally poor economic climate in the southwest. 
"It's about community," Denish said, highlighting the successful efforts of the Tierra Madre neighborhood to create new jobs and locally-based technologies. Despite proving its viability, the project was built largely without the support of traditional sources of financial resources. Denish promised to expand Tierra Madre's model of success elsewhere in New Mexico
"These are difficult times and New Mexicans from all walks of life are hurting. That's why I believe the time is now for bold action to create jobs and give people hope for the future," Denish said. "Let my opponent focus on the past. I am going to be focused on the work that needs to be done to get New Mexicans back to work," she said.
The Tierra Madre neighborhood is a community-based effort to create an affordable neighborhood utilizing efficient low-footprint construction materials and low-cost renewable energy sources. The homes at Tierra Madre are constructed utilizing straw bale construction, which keeps the interior cool in the summer and warm in the evening. Homes include passive solar heating, solar electric generation and solar water heating. The homes are also outfitted with high-efficiency appliances. 
The homes, which cost an average $70,000, save between 35 and 60% in energy costs over conventional housing. The 1536 sq. foot, four bedroom model home toured by Diane Denish also utilized a grey-water system for landscape irrigation, which preserves water resources for the inside of the home. The straw bale design originated with similar successful communities in Montana and uses raw materials from the southwest.
Since it was first planned, the Tierra Madre neighborhood has grown into a thriving community. The green housing development is supported by grants and donations from the State of New Mexico and several other not-for-profit funding sources. The first five homes were completed in 1998. The green technologies at the project have stirred interest in green housing from both outside and inside the neighborhood. "Many of the students in our community want to go into architecture and engineering," said Cece Rodriguez, Executive Director of the Tierra Madre Community Land Trust. Funding has been a challenge for the neighborhood. Despite its success, Rodriguez noted that traditional sources of banking credit have been cool toward the green community.
Expanding on the Tierra Madre Model
In her campaign for governor Diane Denish has been promoting green jobs for New Mexico's future. In showcasing the successful development of Tierra Madre, Denish promised to expand the successful model elsewhere in New Mexico and to focus on building public/private partnerships and educational opportunities in both the large research universities and community colleges that can build on the natural advantages of the state. She said that state support would help build confidence in green building. Denish also proposed expanding tax credits for clean technology businesses and other incentives to keep green businesses in New Mexico.
Denish pointed to Tierra Madre as a successful example of how state and community partnerships can join together to create jobs and quality affordable housing in New Mexico. She also noted that Tierra Madre was an example of how green technologies are an affordable answer to the challenge of rising housing and energy costs across the state. While many have focused on high-end jobs in the emerging green energy and building industries, Denish also stressed that green building would help expand traditional construction and housing jobs in New Mexico as older homes are retrofitted for energy efficiency and cost savings.
Denish was joined at Sunland Park by State Representative Mary Helen Garcia (D-34), whose district includes the Tierra Madre neighborhood.
All photos by Stephen Jones.
To see more posts by Stephen Jones, visit our archive.
August 3, 2010 at 07:36 PM in 2010 NM Governor's Race, By Stephen Jones, Contributing Writer, Diane Denish, Energy, Environment, Green Economy, Housing, Jobs, Las Cruces | Permalink | Comments (2)
Friday, June 11, 2010
Gov. Richardson, Mayor Coss Break Ground on $29M Affordable Housing Development in Santa Fe
Governor and Santa Fe Mayor David Coss yesterday broke ground on a major affordable housing development in downtown Santa Fe that they say will create 144 new affordable homes and more than 150 construction jobs.
"This is a great project for New Mexico," Governor Richardson said in a statement released by his office. "It's creating new affordable housing in Santa Fe, it's revitalizing the downtown area and it's providing jobs for the construction industry when we need them the most."
The first two phases of Villa Alegre are scheduled to be open by June 2011, according to the governor's office. Housing will be reserved for very low-income families and senior citizens. The third phase, workforce housing, will begin construction at a later date. The total cost of the project is $29 million.
Funding for the first two phases of Villa Alegre comes from a variety of sources including $4.7 million from the Tax Credit Assistance Program and $5.3 million in a highly competitive grant award from the U.S. Department of Housing and Urban Development to support green building practices.
The Santa Fe Civic Housing Authority applied for and received the $5.3 million grant to support green technology and materials. Plans for the development include geothermal heating, solar electricity, an efficient irrigation system and low volatile organic compound paint.
"Once finished, this project will be among the highest-rated LEED projects in the state," Santa Fe Mayor David Coss said. "This green, high-density, affordable housing development is a good boost for downtown Santa Fe." (LEED stands for Leadership in Energy and Environmental Design.)
To date, the Mortgage Finance Authority has funded 18 projects for a total of $61.7 million through the Tax Credit Assistance and Exchange Programs. New Mexico is expected to receive nearly $113 million for various housing projects from the American Recovery and Reinvestment Act of 2009.
June 11, 2010 at 10:03 AM in Economy, Populism, Gov. Bill Richardson, Green Economy, Housing, Santa Fe | Permalink | Comments (1)