Monday, February 08, 2010
LULAC Young Adults Meeting: Fighting Discrimination on All Levels

Click for larger version or album
On the scene: this is a post by M.E. Broderick.
Joel Trujillo, a Facebook friend of mine, asked me to attend a LULAC Young Adults meeting on February 5th at UNM. It was a Friday night, and I was beat from the long week of work and various political events and meetings but, boy, am I ever glad I attended. What an interesting, active group of young Latinos, Hispanics, active young adults. Joel encouraged me to attend one day when I was lamenting over the continuing battles over LGBT civil rights. As Joel, the group's president, told me, "We all have to fight against any discrimination anywhere to anyone."
After attending Friday's event, I now understand a little bit about LULAC (League of United Latin American Citizens), what the organization has accomplished, and how they are fighting discrimination on every level right now. The group was founded 81 years ago and, in fact, the 81st LULAC National Convention and Expo is going to be held right here in Albuquerque on July 12 -17, 2010.
The Young Adults meeting had a variety of speakers including Brent Wilkes, the Executive Director of LULAC in DC. He explained what the national LULAC is involved with, and what the Obama Administration is doing for the various struggles facing our Hispanic population. I found that their struggles are very similar to the struggles LGBT folks like me face -- discrimination, second class citizenship, separate but equal treatment, being seen as inferior, being told to get out of our country or not to marry this one or that. The prejudices are similar, though they vary in the particulars. 
Hispanics are told they shouldn't speak Spanish; GLBT folks are told they shouldn't be themselves in public. Latinos are told they're not like "us" because they might have dark eyes and darker skin; LGBT folks are told they're not like "us" because of their sexual identities. The message is the same -- you are not like "us" so you shouldn't have equal rights or fair treatment.

LULAC Executive Director Brent Wilkes discusses organization's history and accomplishments
At the meeting, it was fantastic to watch the interaction between the participants and the speakers -- accomplished Hispanics presenting to a group of promising, hardworking young adults. The spirit in the room was strong and positive. As one speaker said, "One of you or many of you in this room right now will be our new Hispanic leaders. But you must get engaged, work hard and learn how you can shape the future. There is plenty to do and you can do it."
Senator Linda Lopez (D-Albuquerque) was the keynote speaker for the evening. The Senator arrived late from a long day of legislating for the people of New Mexico. Sen. Lopez had an engaged audience listening intently. She explained her past, her parent's struggles and the accomplishments of her life for the people. She spoke about breaking her own glass ceiling by being the first female Hispanic legislator from her machismo district in the South Valley. She said she is running for Lieutenant Governor because she believes she can make a difference. She talked about the bills she is involved in and the legislative session that is currently going on. Everyone in the room paid close attention.

Sen. Lopez discusses Hispanic heritage and her dual language bill
The young LULAC members asked her some tough questions. Folks asked about the budget and the funding of higher education. "Will there be cuts?" There were questions about the bilingual (dual language) bill Sen. Lopez is carrying (SB 166). Participants also directed questions to the national LULAC Executive Director including, "What about the immigration reform promised by Obama?" These were knowledgeable young adults at the table asking great questions and caring about others beyond themselves.
I really enjoyed the meeting and am so happy there is this another sphere of energy ongoing for equal rights for all. Thanks to Joel for the invite. If you attended the meeting and I left anything out, please add it in the comments.

Sen. Lopez discusses ethics legislation
Story, photos and videos by M.E. Broderick.
February 8, 2010 at 12:13 PM in 2008 Bernalillo County Elections, Civil Liberties, GLBT Rights, Hispanic Issues, Linda Lopez, Minority Issues | Permalink | Comments (2)
Wednesday, October 01, 2008
Thursday: House Party to Help Re-Elect Maggie Tolouse Oliver as County Clerk

Please Join Ann Piper, Blair Kaufman, Representative Sheryl Williams Stapleton, Commissioner Deanna Archuleta and Carmie Toulouse
for a SE Heights House Party for
Maggie Toulouse Oliver, Bernalillo County Clerk
Thursday, Oct 2 • 5-7 PM
At the home of Ann Piper and Blair Kaufman
715 Amherst Dr. SE (corner of Amherst & Santa Clara)
$50 suggested contribution - all contributions appreciated!
Click for FLYER (pdf)
If you can't attend, please consider making an online donation to Maggie's campaign so we can make sure her excellent work as County Clerk can continue.
October 1, 2008 at 02:17 PM in 2008 Bernalillo County Elections, Events, Local Politics | Permalink | Comments (0)
North Valley Coalition Candidate Meet & Greet Set for 10/2/08
The North Valley Coalition (NVC) would like to invite you to come and meet your candidates for political office for the November election. This event will take place Thursday, October 2, 2008 from 7:00 to 8:30 PM at the Los Griegos Health and Social Service Center located at 1231 Candelaria Rd NW, Albuquerque. The NVC Candidate "Meet and Greet" will give you the opportunity to interact with the candidates one-on-one and talk to them about the issues that matter most to you! The following Candidates have been invited:
U.S. Senate: Tom Udall, Steve Pearce
U.S. Congress, NM-01: Darren White, Martin Heinrich
NM Legislature, District 17: Edward Sandoval, Ronald Toya
NM Public Regulation Commission: Tim Cummins, Jason Marks
Bernalillo County Clerk: Maggie Toulouse-Oliver, Richard Abraham
For additional information, please contact Chris Catechis at 271-9876.
October 1, 2008 at 09:31 AM in 2008 Bernalillo County Elections, 2008 NM Senate Race, 2008 NM State Legislature Races, 2008 PRC Election, NM-01 Congressional Race 2008 | Permalink | Comments (0)
Wednesday, July 09, 2008
Care About Fair and Accurate Elections?

If so, you should definitely give a listen to an interview with Bernalillo County Clerk Maggie Toulouse Oliver conducted by Peter St. Cyr. It's posted on his blog, "What's the Word?" Peter is a well-known reporter with KKOB News Radio. His blog permits him to share interviews and other stories in their entirety, expanding on the short sound-bites that are typically aired on the radio.
As I'm sure most of you know, Maggie is running to retain her office after initially being appointed County Clerk in 2007 to replace Mary Herrera, who was elected Secretary of State. She's earned significant and widespread praise for the innovations and organizational prowess she's displayed since taking on the wide-ranging responsibilities of County Clerk in New Mexico's largest county.
St. Cyr's interview with Toulouse Oliver covers a lot of ground, from her experience with a recent audit of the county's electronic tabulator accuracy funded by the Pew Center to what she's doing to make sure the November 4th election runs just right. One of her top priorities is to ensure that an adequate supply of poll workers is well-trained and available to handle the massive turnout expected on election day this Fall:
"I'm going to be out this summer visiting neighborhood associations, and civic organization meetings, all over the place trying to recruit poll workers," said Toulouse-Oliver. "I'm also meeting with a variety of stakeholder groups to ensure they are getting their people and parties, union organization and other activist groups who care about elections and the outcomes of elections."
Toulouse-Oliver says if you don't mind working a long shift you should consider volunteering. Election poll workers are compensated for their time, but need to be patient working with the public. More information about being a poll worker is posted on the Bernalillo County Clerk's website here.
We need to pitch in if we want the incredibly important election this year to run smoothly, with results we can count on. Maggie and her excellent staff are doing all they can to make that happen, but they need our help. Just do it.
Maggie also needs our help to retain her office. She'll face Republican Richard Lloyd Abraham on November 4th. You can sign up volunteer and/or donate at her campaign website.
Technorati Tags:
July 9, 2008 at 09:53 AM in 2008 Bernalillo County Elections, Election Reform & Voting, Media | Permalink | Comments (0)
Monday, June 30, 2008
After Midnight ...
... it'll be too late. Too late to donate to one or all of our True Blue New Mexico candidates before the end of the second quarter campaign finance reporting period. Consider donating even $1 or $5 to help

remake our state into a True Blue New Mexico. If we'd all do our part, the totals would rise dramatically. Lots of small donations can often overcome the influence of big donations from all the wrong people to the GOP candidates running against our Dems. But to make it work, we all have to participate.
Take Martin Heinrich's race for Congress in NM-01. Bush flew into town recently and raised more than $300,000 in whopper donations from GOP bigwigs for Repub Darren White. How do we help to undercut that advantage? By clicking here and donating even a few bucks to Martin Heinrich's campaign. Martin's aiming to raise at least $75,000 $100,000? online by midnight tonight. Can we help put him over the top?
You can plug in an amount at the top of the ActBlue page to be split among the five True Blue candidates or you can scroll down and give only to one or two. But I do hope you give something, whatever you can, before tonight at 11:59 PM.
Down-Ticket Races
Are you more motivated to give to candidates in down-ticket races? You can easily do just that on ActBlue too. Whether you live in their districts or not, onsider donating to these Dems in contested New Mexico legislative and other races:
New Mexico State House Races:
Janice Saxton (website)
Dem candidate for NM House in HD 22
ActBlue page
Ben Rodefer
Dem candidate for NM House in HD 23
ActBlue page
Ellen Wedum (website)
Dem candidate for NM House in HD 59
ActBlue page
Craig Cosner (website and address for check)
Dem candidiate for NM House in HD 67
More New Mexico House candidates
New Mexico State Senate Races:
Jeff Carr (website)
Dem candidate for NM Senate in SD 7
ActBlue page
Victor Raigoza (website)
Dem candidate for NM Senate in SD 10
ActBlue page
Tim Eichenberg (website)
Dem candidate for NM Senate in SD 15
ActBlue page
Jessica Wolfe (website)
Dem candidate for NM Senate in SD 21
ActBlue page
More New Mexico Senate candidates
Bernalillo County Clerk:
Maggie Toulouse Oliver (website and donation button)
Did I leave out a favorite candidate of yours? Let me know in the comments and I will add the name to my listing.
Technorati Tags:
June 30, 2008 at 12:21 PM in 2008 Bernalillo County Elections, 2008 General Presidential Election, 2008 NM Senate Race, 2008 NM State Legislature Races, NM-01 Congressional Race 2008, NM-02 Congressional Race 2008, NM-03 Congressional Race 2008, True Blue New Mexico | Permalink | Comments (0)
Wednesday, June 18, 2008
June 28: Fundraiser for Maggie Toulouse Oliver Campaign
You are invited to a Fundraising Get-Together Honoring:
Maggie Toulouse Oliver - Bernalillo County Clerk
Hosted by:
Mathew & Christina Woodlee; Chris Garcia;
Joseph Garcia; Raul & Nasha Torrez; Laura E. Sanchez;
Erika Anderson; Mo Chavez
Saturday, June 28th, 2008; 6:00 PM to 8:30 PM
At The Home of
Mathew & Christina Woodlee
7925 Derickson Ave., NE, Albuquerque, NM 87109
(Located near Wyoming & San Antonio)
$50.00 Suggested Contribution
(Any amount is most appreciated)
June 18, 2008 at 08:59 AM in 2008 Bernalillo County Elections | Permalink | Comments (0)
Thursday, June 12, 2008
Paper Ballot Surplus: Much Ado About (Almost) Nothing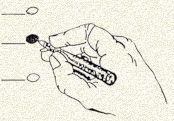 The Albuquerque Journal seems to be ever-vigilant about certain types of perceived errors or wrongdoing on the part of Dems that can be used for political fodder. Lately, it's been hitting hard on the existence of a surplus of paper ballots for New Mexico's June 3rd primary. Given their continuing front-page coverage of this issue, you'd think it constituted a scandal of epic proportions. The problem is, their reporters don't ask the right questions to get at the facts or the real problems. Many Journal reporters seem to have that habit -- or at least that's how their editorial bosses make them look.
Almost Flawless Election in Bernalillo County
The Journal started out hitting Bernalillo County Clerk Maggie Toulouse Oliver, who just happens to be a Dem running for re-election this Fall against Repub challenger Richard Abraham. By all accounts, Oliver ran one of the most problem-free elections in recent years on June 3rd. She added three more early voting sites, effectively communicated important voting info to the public, operated with maximum transparency and improved poll worker training. The election went off without a major hitch. No long lines. No shortage of ballots. Timely reporting of election results. Everyone who wanted to vote got to do so easily and quickly -- a real success in a county that has experience election problems in the past.
The GOP: Always Whining
The smoothly run election must have irritated GOP operatives who like to whine about fake "voter fraud," despite their accusations being found to be thoroughly without merit, time and time again. This is the bunch who is also up at arms because New Mexico switched to a paper ballot system that replaced dreaded touchscreen and other electronic voting machines proven to be unreliable and hackable. You know, the machines being banned all over the nation because they lack any verifiable way to ensure votes are counted accurately. The GOP hacks consider the switch to paper ballots a step backward, probably because paper ballots provide a permanent record of what goes down on election day.
Whipping Up a "Scandal"
It's common knowledge that the Journal has always been highly amenable to regurgitating GOP talking points. I think the paper ballot oversupply "scandal" is just one more instance of this propensity.
The Journal keeps repeating that it cost $1.3 million for the 1.5 million unused paper ballots that were shredded after June 3rd, and wringing their hands about how much this cost taxpayers. Oh, shame on the Bernalillo County Clerk for following the formula for ballot printing designated by the Secretary of State. This, after the Journal made it a virtual crusade to milk the story of insufficient ballots for February's Dem Party presidential caucus for maximum political gain. Damned if you do and damned if you don't.
First off, the Journal cites a per-ballot price of 93 cents. Based on that, they total up how much extra it cost for the surplus ballot supply. The problem is that everybody (except, apparently, the Journal reporters) knows that printing costs aren't figured like that. The main costs come from the set-up and initial run of the job. As more and more copies are printed, the unit cost actually goes down.
Say the print job costs $150,000 for an initial run of 200,000. A significant portion of that pays for the intial set-up. Each additional copy printed after the 200,000 will cost substantially less because the set-up costs have already been offset. The farther away you get from the initial run, the less the per-copy cost. So there's no way that the surplus ballots cost 93 cents each. They may still have been overpriced, but the figuring is off.
The Journal did have to reveal that similar numbers of surplus ballots were printed in the past. And that many extra ballots have to be printed to serve early voting sites that require 850 different versions of the ballot needed for precincts that might have voters show up. But they still insist that there was extensive "waste" in this primary, and then place the "blame" on officeholders who just happen to be Dems.
Start Investigating the Real Culprits
I wish Journal reporters would target the real culprits making our elections such expensive affairs -- the big, mostly Repub-owned corporations that produce, sell and service modern voting equipment and materials. The way things are run in Bush World pretty much dictates that election officials must go to one or another of these often secretive and monopolistic vendors for what's needed in elections. ES&S, Automated Election Services, Diebold (now Premier Election Solutions) and a few others dominate the business of elections. They sometimes tend to jack up costs and keep everything proprietary so no-one knows what's going on inside the machines.
A handful of corporations literally owns American elections, and they force election officials to buy on their terms and enter into expensive maintenance and other contracts after their systems are purchased. It's a very lucrative racket, especially when you consider how unreliable their equipment and services have often proved to be. The public needs to be informed about these kinds of issues so pressure can be brought to convince government representative to fix the problems pronto.
Having a generous supply of extra ballots is part of the solution, not part of the problem. So is switching to voter verifiable paper ballots, as we've done in New Mexico. We're definitely moving in the right direction with our elections, even if some new problems emerge as we move into the paper ballot era. Let's praise election officials when praise is due, as in the case of the Bernalillo County Clerk.
Concentrate on Informing the Public
Another good idea for local journalists would be to provide more in-depth, quality reporting on local and national politics year-round so that more potential voters are knowledgeable and excited about participating in voting. As it stands, a 30% or so turnout of registered voters is considered excellent in these parts. And don't even begin contemplating the huge numbers of our citizens who aren't even registered.
Don't you wish the Journal would try to do something about improving its political coverage instead of pounding on an election official who's done a knock-out job so far? Less pseudo-scandals and rumor-mongering; more fact-based reporting on issues, candidates and voting, please.
It's fine to investigate the surplus ballot issue and whether it would be workable to have print-on-demand ballots at early voting sites or pursue other improvements. But making this story a front-page "scandal" for days on end is just more politically biased BS in my book. Much ado about (almost) nothing, but rife with the juicy anti-Dem innuendo too many in our local media are so fond of.
Technorati Tags:
June 12, 2008 at 03:57 PM in 2008 Bernalillo County Elections, Election Reform & Voting, Media | Permalink | Comments (12)
Tuesday, June 03, 2008
2008 New Mexico Primary Winners; Upset Victories for Griego, Keller, Chavez
Martin Heinrich wins NM-01 in 4-way race. Ben Ray Lujan handily wins NM-03. Still too close to call in NM-02 between McCamley and Teague, though Teague is in the lead and has claimed victory. McCamley hasn't conceded. There are a bunch of Dona Ana County precincts still outstanding, where McCamley draws his greatest support. Problems have been reported with getting these votes transported and counted so things are at a standstill. I think McCamley can still pull it out, IF he gets big numbers from those outstanding precincts. Go, Bill!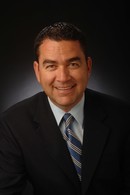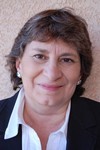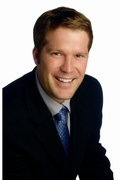 Griego, Chavez, Keller: Incumbent Topplers
But what can only be called upset victories by three Dem primary legislative race challengers in Albuquerque have really made my day (and night). They're a wonder to behold, beautiful to absorb, shocking to realize. Eric Griego, Tim Keller and Eleanor Chavez victorious over entrenched, status quo incumbents! Griego whomped Paul Taylor in SD 17. Keller positively crushed Shannon Robinson in SD 15. Chavez won by a smaller, but still very healthy margin, in HD 13. And because they won in heavily Dem districts, the three intrepid change agents have effectively won seats in the NM Legislature.
Stunning. All three ran terrific campaigns. All three will bring truly progressive values to Santa Fe. All three represent victories for the people over the special interests. DFA-Democracy for New Mexico endorsed all three, as did many other folks in the grassroots, progressive and union communities. This is a BIG win for the forces of clean government and reform.
Update: Check out this post by Marjorie at m-pyre about Eleanor Chavez and Silva's hit piece on her during the campaign. Nice shots of Eleanor in her youth with Cesar Chavez and with her campaign manager, Tomas Garduno.
Results available at NM Secretary of State and at KRQE-13 News and many other places. At 10:40 PM, here are some select results, winners in red:
NM-01 Dem Congressional Race
Martin Heinrich 44%
Rebecca Vigil-Giron 25%
Michelle Lujan Grisham 23%
Robert Pidcock 8%
NM-02 Dem Congessional Race
Bill McCamley 42%
Harry Teague 52%
Teague claiming victory but McCamley says too close to call
NM-03 Dem Congressional Race
Don Wiviott 27%
Ben Ray Lujan Jr. 41%
Benny Shendo Jr. 16%
Harry Montoya 11%
Jon Adams 3%
Rudy Martin 2%
Dem U.S. Senate Race: Tom Udall unopposed
Repub U.S. Senate Race
Heather Wilson 49%
Steve Pearce 51%
Dem NM State House District 13
Eleanor Chavez 54%
Dan Silva (incumbent) 46%
Dem NM State Senate District 15
Eric Griego 63%
James C. Taylor (incumbent) 37%
Dem NM State Senate District 17
Tim Keller 66%
Shannon Robinson (incumbent) 34%
Bernalillo County Clerk
Maggie Toulouse Oliver 70%
Ambrose Chavez 30%
More results:
NM-02 GOP Congressional Race
Aubrey Dunn 20%
C. Earl Greer 10%
Edward R. Tinsley 31%
Monty Newman 21%
Greg Sowards 18%
Dem NM State Senate District 11
Linda Lopez 53%
Michael Padilla 47%
Tough race for John Blair against Eichenberg, who's much better known in Dem circles, even though Blair got the Albuquerque Journal's endorsement and campaigned very hard. Mr. Blair, you must run again for something soon. We need you in office.
Dem NM State Senate District 15
John Blair 40%
Tim Eichenberg 60%
Buh bye, Dan!
GOP NM House District 57
Dan Foley (incumbent) 46%
Dennis Kintigh 54%
Technorati Tags:
June 3, 2008 at 10:55 PM in 2008 Bernalillo County Elections, 2008 Judicial Elections, 2008 NM Senate Race, 2008 NM State Legislature Races, 2008 PRC Election, NM-01 Congressional Race 2008, NM-02 Congressional Race 2008, NM-03 Congressional Race 2008 | Permalink | Comments (8)
2008 NM Primary: Sample Ballots, Polling Places for June 3rd Election, More

See our previous post for information and links for finding your polling place, sample ballot and more. Also check out the links under Voting Info on this blog's left-hand sidebar near the top for voting guides and more. I thought I'd repeat this because I've gotten almost 2000 more than 2100 2300 2985 3525 hits already by the time the counter shifted to another day at midnight GMT time, many of them looking for election info. Yesterday I got 1404 unique visitors and 3265 hits. People are definitely interested in this election.
More stuff:
**New Mexico FBIHOP is from New Mexico voters about their experiences at the polls today. Go share yours after you vote.
**NM-03 Dem candidate Ben Ray Lujan Jr.'s campaign will be live-blogging today about how the voting's going and more at their campaign blog.
**Check the Coming Events calendar on the right-hand sidebar on this page for various election night parties you're welcome to attend, including gatherings hosted by the Democratic Party of New Mexico, Don Wiviott, Ben Ray Lujan, Jr. and Tim Keller.
**Steve Olson and Bryan Barash of Tom Udall's campaign will be live-blogging and webcasting from tonight's Democratic Party of New Mexico election night celebration at the Convention Center in ABQ.
**New Mexico's U.S. Senate and House races are getting heavy attention from the national press and blogs. Take today's Real Clear Politics piece on "Battleground New Mexico," and yesterday's post by the Washington Post's Chris Cillizza reviewing and praising Martin Heinrich's ad, "George Bush Leaves NM Families in the Dust."
June 3, 2008 at 11:07 AM in 2008 Bernalillo County Elections, 2008 Judicial Elections, 2008 NM Senate Race, 2008 NM State Legislature Races, 2008 PRC Election, Election Reform & Voting, NM-01 Congressional Race 2008, NM-02 Congressional Race 2008, NM-03 Congressional Race 2008 | Permalink | Comments (0)
Clinton to Concede; Record Turnout for NM Primary? Tonight's the Night ...
... When the results of the last two Dem primaries in South Dakota and Montana come in and Hillary Clinton concedes to Barack Obama. It's now being reported that Clinton will acknowledge tonight that Obama has the delegates needed to secure the nomination, and effectively end her presidential bid. She'll be giving a speech in New York this evening, while Obama holds a huge victory rally in Minneapolis at the arena where the GOP will crown McCain at their convention this summer. His campaign will be revealing groups of endorsements throughout the day from superdelegates.
... When we finally learn whether Rep. Tom Udall will face Rep. Heather Wilson or Rep. Steve Pearce on the Repub ticket in the U.S. Senate race. A just-released SurveyUSA poll shows Pearce-Wilson in a dead heat on the eve of the election. We'll also see if a late endorsement from Sen. Pete Domenici will put Wilson over the top. Wilson would need a huge turnout in the Albuquerque area to win. SurveyUSA still has Udall trouncing Pearce 60% to 35% and Wilson 60% to 36% in November.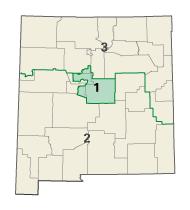 ... When we see if a recent 11% edge in the polling numbers holds and Martin Heinrich beats out Rebecca Vigil-Giron, Michelle Lujan Grisham and Robert Pidcock to snag the Dem nomination for Congress in NM-01.
... When we discover if Bill McCamley's grassroots-fueled ground game beats Harry Teague's oil money run for the Dem nomination for Congress in NM-02. There's also a highly competitive race with gobs of money being spent on nonstop TV ads on the Repub side in this District. Will the winner be Ed Tinsley (the favorite), Aubrey Dunn, Earl Greer, Monty Newman or Greg Sowards? In a contest with this many candidates, anything can happen.
... When we learn who'll be the new U.S. Rep. in NM-03 in a fiercely fought, down-to-the-wire Dem primary contest between Don Wiviott and Ben Ray Lujan, Jr., with Benny Shendo, Jr. and Harry Montoya also expected to get some significant support. The winner of tonight's primary will undoubtedly win in November in the overwhelmingly Dem district.
... When we discover if clean government, reform-minded Dem challengers in Albuquerque area State Senate and House races can overcome the incumbent clout in races like those that pit Eric Griego vs. Sen. James C. Taylor, Tim Keller vs. Sen. Shannon Robinson and Eleanor Chavez vs. Rep. Dan Silva. And will John Blair snare the Dem nomination vs. Tim Eichenberg?
There are also many other legislative and county contests on the ballot, PRC primaries, and judicial races at the Metro, District and Supreme Court levels. A significant number of them are uncontested.
Where to Track Results
The polls in New Mexico close at 7:00 PM tonight. If the Secretary of State's website is, by chance, functioning correctly tonight, we should be able to track results there. Many county clerk websites will have county race results. Various New Mexico newspapers, radio stations and TV news outlets will also be providing comprehensive results on the air and on websites. I'll be linking to some of them later today when the results start coming in.
Record Turnout Expected in NM?
According to an article in today's Albuquerque Journal,
In the state's 2006 primary election, fewer than 181,000 Republicans and Democrats voted in the top-tier contests— a figure that represented less than 21 percent of eligible voters. Secretary of State Mary Herrera predicted Monday that the four open congressional seats this year will help drive a record turnout today.

"Voter turnout should be in the high 30s," Herrera said, referring to the percentage of registered voters expected to cast ballots today. "I'm expecting the highest turnout in history for a primary."
In Bernalillo County:
Bernalillo County Clerk Maggie Toulouse Oliver said turnout is up significantly this year, based on early voting. Absentee balloting is about twice as heavy as usual, and the number of ballots cast at early-voting locations was up by about one-third, Toulouse Oliver said.

"Turnout is significantly higher for early and absentee (voters) compared to the 2004 and 2006 primary elections," she said.

Bernalillo County, the state's most populous, has mailed out roughly 22,000 absentee ballots— about 15,900 of which have been returned. About 7,500 are from Democrats, and about 8,400 from Republicans. About 17,200 people cast ballots at early-voting locations in Bernalillo County. Democrats totaled about 9,300 of the votes and Republicans about 7,900.
Update 3:00 PM: The reports coming in from precincts are mostly saying otherwise, describing light turnouts in many areas of the state. If true, it's a depressing development given what's at stake in this primary. Maybe we should start requiring people to pass a civics test before they can get a driver's license.
June 3, 2008 at 10:24 AM in 2008 Bernalillo County Elections, 2008 Judicial Elections, 2008 NM Senate Race, 2008 NM State Legislature Races, 2008 PRC Election, 2008 Presidential Primary, NM-01 Congressional Race 2008, NM-02 Congressional Race 2008, NM-03 Congressional Race 2008 | Permalink | Comments (0)
Friday, May 09, 2008
Update: Maggie Toulouse Oliver for Bernalillo County Clerk
Some important upcoming dates and events from the Maggie Toulouse Oliver campaign:
"Maggie Toulouse Oliver for County Clerk" yard signs are now available for pick-up or delivery. Please call or e-mail Ariel Bickel at 321-6867 or atbickel@yahoo.com to get yours.
Join us to go door-to-door for Maggie on Saturday, May 10th at 9:30 AM. Meet at Maggie's house. Call or e-mail Ariel Bickel at 321-6867 or atbickel@yahoo.com for more information and driving directions.
Please join us for a Young Professional fundraiser on Thursday, May 15th from 5:30 – 7:30 PM. Whisque Mesquite Grill and Bar is located at the corner of Coors and Montaño NW. This event is being hosted by Young Professionals, but everyone is invited! A donation of $50 is suggested, but all contributions are happily accepted! Please come and bring a friend or colleague to meet-and-greet with Maggie and other Bernalillo County Young Professionals. Once again, for more information contact Ariel at 321-6867 or atbickel@yahoo.com.
Technorati Tags:Maggie Toulouse Oliver, Bernalillo County Clerk, New Mexico, Bernalillo County, Democrats, primaries
May 9, 2008 at 09:22 AM in 2008 Bernalillo County Elections | Permalink | Comments (0)
Friday, May 02, 2008
Election Reform Groups Endorse Two NM Dem County Clerk Candidates
Paul Stokes announced at last night's DFA-DFNM Meetup that United Voters of New Mexico and Verified Voting New Mexico had endorsed Maggie Toulouse Oliver and Valerie Espinoza for the office of County Clerk in Bernalillo and Santa Fe Counties, respectively. Their accomplishments as the incumbents in these offices and their detailed and thorough responses to our questionnaire on current election issues fully reflect their dedication that votes be counted exactly as they are cast and that New Mexicans must have full confidence in the trustworthiness of our elections.
Maggie and Valerie have been strong supporters of the key election reforms that have been adopted in New Mexico, and they are open to further reforms that will increase confidence in our elections. We can be proud to have these dedicated leaders as county clerks in these important counties.
United Voters of New Mexico and Verified Voting New Mexico are coalitions of organizations and individuals concerned with strengthening the accuracy, accountability and transparency of our election process.
Paul Stokes
United Voters of New Mexico
Robert Stearns
Verified Voting New Mexico
Technorati Tags:Maggie Toulouse Oliver, Valerie Espinoza, United Voters of New Mexico, Verified Voting New Mexico, Bernalillo County Clerk, Santa Fe County Clerk, Democrats, endorsements, New Mexico
May 2, 2008 at 12:15 PM in 2008 Bernalillo County Elections, 2008 Santa Fe County Elections, Election Reform & Voting | Permalink | Comments (0)