« Lovie McGee to Seek Election to Abq City Council | Main | Roxanne Lara for NM Democratic Party State Chair »
Tuesday, April 16, 2013
Boston Marathon Sadness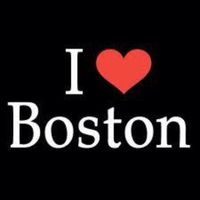 Patriot's Day is always a special day off in Boston. For as long as I remember the Monday Patriots day is celebrated on is the day the Boston Marathon is run. Think of 30,000 runners gathering to run 26.2 miles. Spectators line much of the route cheering the runners on. I have always marveled at that long distance run, and the diligence to prepare for a marathon.
Yesterday's Boston Marathon is very different. Explosions at the end of the 26.2 miles, purposely timed to go off at the time most number of runners would be crossing the finish line. What kind of a depraved human would do this?
Some people like Brian Colon can take this horror and use his efforts to turn this horror into something positive for the victims. Brian is holding a 5k run in Albuquerque New Mexico to raise funds for Boston. Today while I was kind of moping around I thought hell, get on that treadmill and walk Mary Ellen, You have perfectly good legs and others lost their legs yesterday in an instant. So I did. And I am committed to walking the 5k here in Methuen Massachusetts in support of Brian's supportive event. And that is how love works. One does for the other to the other for the other and on and on.
From Brian Colon on Facebook: Sunday APRIL 28 @ 1pm is #ABQ5k4Boston We need donations, volunteers & entrants! Goal: 1000 entrants + $20k in sponsors = $47,000 from #47! Go-NM!
Because I am not in NM and am living here 30 minutes from Boston, I too am going to walk the 5k and I am going to try to help my dear friend Brian Colon with his generous heart, being the human that he is and helping people 2500 miles away.  
Maybe it will inspire you as well.....let's all walk for those that can't. Love is the answer.

April 16, 2013 at 06:28 PM in Action Alerts, Brian Colon | Permalink
Comments
Some folks have asked why I was moved to do this event...Well, Rafael and I try to do a 5k each month. It takes him about 20 minutes and it takes me 40 minutes to complete the 5k. That means Rafael Colon patiently waits for me at the finish line and usually runs out about the last 1/4 mile to encourage me to finish. "Sprint Dad...you're almost there!" Well, when I heard about 8-year-old Martin waiting for his Dad at the finish line and his life was unexpectedly taken by the explosion, I practically couldn't breath.
So...that's why I was moved to do this. Martin, his Dad, his Mom, his sister and folks across the country who are collectively mourning this loss are my inspiration for doing this and standing tall with Boston.
I hope you will join Aleli and me on April 28th at 1pm.
With an aching heart for Boston...a deep love for my son...and admiration for a community coming together...I'll be working to move mountains & raise $47k from the 47th.
Yours,
Brian
Posted by: Brian Colon | Apr 17, 2013 9:36:18 PM