« Justin Bailey Guest Blog: Why I Support the Senate Candidacy of Hector Balderas | Main | Officials Dedicate New $10-million Hospital in Santa Rosa, NM »
Thursday, April 28, 2011
Rep. Martin Heinrich Urges President Obama to Keep Pledge on Afghanistan Troop Withdrawal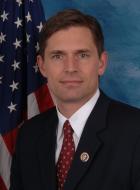 I'm very pleased to report that Congressman Martin Heinrich has personally urged President Obama to keep his pledge to begin substantial withdrawals of troops from Afghanistan this summer. In a strongly worded letter (pdf) dated April 25, 2011, Rep. Heinrich expressed his "strong support" for starting the drawdown of American military forces in July 2011. He noted that:
The gains achieved over the past year are notable, and having been among the first Members of Congress to in May 2010 to visit Kandahar City -- the birthplace of the Taliban movement -- I have seen firsthand that progress is being made.

However, challenges remain that no amount of American blood or treasure will completely solve. Indeed, we must be realistic about what is achievable and what is not. I remain deeply concerned about Afghan governance since President Karzai continues to underperform and corruption is widespread. Meanwhile, Pakistan remains reluctant to take aggressive action against extremist groups operating within its own borders. I fear the inability and unwillingness of these two partners are elements that even the heroic service of our troops and diplomats cannot overcome.
Rep. Heinrich assured the President that he realizes the drawdown will be "a complex process" like the one in Iraq, and that he will continue to support "our nation's efforts to ensure South Asia does not become a safe haven for violent terrorism." However, the Congressman reiterated that the drawdown needs to start this summer, and added,
I also request that the reduction of forces not be limited to support forces such as logistics specialists but also include combat troops.
In arguing for the troop withdrawal, Rep. Heinrich mentioned two powerful points:
We have spent over $450 billion in Afghanistan since the start of this war. Our youngest soldiers now serving in some of the most dangerous places on earth were just eight years old when our nation was attacked on September 11, 2001. It is time we start bringing out troops home.
Clearly, Rep. Heinrich is with us in pushing for an end, at last, to the conflict that has lasted longer than any war in the history of our nation. And given his seat on the House Armed Services Committee and his first-hand experience with our troops, military and diplomatic leaders and humanitarian workers in the region during his visit, his views will no doubt be taken very seriously by President Obama. I think Rep. Heinrich deserves a thank you for being pro-active on this issue and urging the President to do the same.
At a time when so many Americans are suffering from economic problems -- and important decisions are being made regarding what our government can afford to spend on health care, education and Social Security -- we need our President and members of Congress to face facts in Afghanistan. We need them to stop pouring billions of dollars per month into an almost decade-long war when it's become clear to most reputable experts that the battles there cannot be won by never-ending military action, despite the heroic efforts of our troops.
April 28, 2011 at 01:04 PM in 2012 NM Senate Race, Afghanistan, Military Affairs, Obama Administration, Rep. Martin Heinrich (NM-01) | Permalink
Comments
Stick with it Rep. Heinrich. Now is the time to end this thing!
Posted by: Sean | Apr 28, 2011 2:26:54 PM
Another reason Rep. Heinrich has my vote for Senate. He knows this issue and is taking the right stand.
Posted by: SCC | Apr 28, 2011 3:01:55 PM
We need more Dems to speak out on this and put some pressure on the president and other members of Congress. I know Howard Dean has said the same thing Martin is saying and Tom Udall has long had doubts about the mission. We need to make more noise.
Posted by: Old Dem | Apr 28, 2011 4:01:11 PM
We for sure need to make more noise. And how bout something like this too:
US military aid to Israel not only sailed unscathed through this month's passage of the 2011 budget, but reached the record level of $3 billion.
We need JOBS here!
Posted by: Mary Ellen | Apr 28, 2011 9:31:32 PM
This week's news says that we don't even know how many Afghani policemen WE are paying for. Afghanistan is so corrupt that even if we spent our entire federal budget on that country, they would still be siphoning almost all of the money into corrupt warlord's pockets and opium production would double, again.
Let's pay off American, as in America, corruption instead. That would be an improvement because a few jobs may trickle down.
Posted by: qofdisks | Apr 29, 2011 9:19:41 AM