« Video: The Revolution Starts Now-Occupy Albuquerque | Main | 10/22: Halloween Carnival at Elk's Lodge to Benefit Boys and Girls Club of Santa Fe, More »
Thursday, October 20, 2011
PRC Commissioner Jason Marks to Speak at Upcoming National Energy Events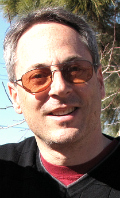 This month, Jason Marks, District 1 Commissioner for the New Mexico Public Regulation Commission (PRC), is taking New Mexico's progress in energy development to the national stage as an invited speaker at several energy events around the United States.
His first engagement -– the Solar Power International convention and exhibition in Dallas, Texas -– will feature Marks talking to engineering firms and utility companies about the Southwest's maturing solar markets. Next, Marks travels to Chicago to speak to utility executives from around the country about regulatory issues at an Electric Utility Consultants, Inc. conference titled, "Electricity Pricing: The Impact of Regulation, Renewable, Distributed Resources and Enabling Infrastructure."
On October 27, Marks serves as a panelist at a joint meeting of the Committee on Regional Electric Power Cooperation and the State Provincial Steering Committee on the Federal Energy Regulation Commission Order 1000, which lays out new requirements for regional transmission planning and cost allocation. FERC Commissioner -- John Norris -– will speak at the same meeting.
During his time on the PRC, Marks has become a sought-after speaker on energy policy and regulation in the US. The Commissioner's involvement in regional and national efforts on regulatory issues and renewable energy has benefits for New Mexico and businesses interested in coming to our state for energy development projects. Commissioner Marks' travel expenses are generally paid by conference organizers or grants, and he is known for having a very modest state funds travel budget.
Since being elected to the PRC in 2004, Marks has helped pass renewable energy rules to create targets in New Mexico for solar energy and distributed generation. He has also been an advocate for addressing climate change by reducing carbon dioxide emissions. Marks is an elected member of the Western Renewable Energy Generation Information System (WREGIS) governing board and the Scenario Planning Steering Group for the Western Electric Coordinating Council (WECC). Marks also serves on the DOE-sponsored State and Provincial Steering Committee for Western Transmission Planning, the Advisory Committee for New Mexico State University's Center for Public Utilities, and the State of New Mexico Martin Luther King, Jr. Commission. He has also chaired reliability compliance hearing panels for WECC.
Photo by M.E. Broderick.
October 20, 2011 at 06:55 AM in Climate, Energy, Environment, NM Public Regulation Commission, Regulation | Permalink
Comments
Go Jason!
We are so proud of you.
Posted by: Nancy Denker | Oct 20, 2011 8:49:40 AM