« Sen. Keller Announces Gov Reform for PRC, State Fair and SIC | Main | Mr. Balderas and Mr. Heinrich, We Expect More of You »
Tuesday, January 10, 2012
Scott Krahling Seeking New Seat on Doña Ana County Commission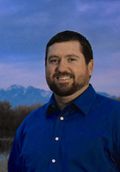 Doña Ana County Commissioner Scott Krahling has announced he is running in the election for District 5 on the county commission.
Krahling has served for the last three years representing District 4, but mandatory redistricting implemented earlier this year moved his residence into District 5.
"I supported the redistricting plan knowing that it would make any reelection bid more challenging, but it was the right map to ensure the commission districts aligned best to the county's changing needs and population shifts," Krahling said. "I've decided to seek the District 5 seat because there's more that I can do for the county, and I invite the voters of District 5 to look at my record of leadership and hard work. I want to earn their votes and continue the work that needs to be done."
Krahling lists among his accomplishments negotiating a substantial completion ordinance between the county and the Building Industry Association. The substantial completion ordinance prevents homes from being built on lots that do not have adequate infrastructure. The BIA publicly supported the proposal.
"There is so much divisiveness in politics today. However, locally, if we put the right people in the room together, we consistently accomplish good things," Krahling said.
In addition, Krahling says that starting a new storm water control plan for the east mesa, getting the county started on a strategic plan, and starting mandatory annual ethics training for all commissioners and county staff, are all projects that he worked with county staff to implement and sustain.
"Many of these projects are not complete and I feel like we need commissioners who are ready to put in the hard work needed to get them done," he said. "I've proven that I'm willing and able to do that hard work."
In regards to representing a new district, Krahling said he believes the northern part of the county merits a seasoned commissioner who is ready to work with them to address challenges unique to their district.
"I know this will be a challenge, but I'm confident that I can prove to the residents in District 5 that I am the best person for the job," he said. "The residents of the north need a commissioner who values their participation in projects like comprehensive planning, and I have the experience and work ethic to make sure that their input is heard and acted upon by the commission as a whole."
January 10, 2012 at 11:17 AM in Candidates & Races, Dona Ana County, Las Cruces | Permalink
Comments
Post a comment