| Main | We Are New Mexico: Susana Martinez Takes Money From Man Who Believes Rape Is Enjoyable »
Wednesday, October 13, 2010
10/19 at Old Town Farm: Last Big Fundraiser for Ray Powell for Land Commissioner, Music From Felix Y Los Gatos
ONE NOT TO MISS:
Please Join
Lanny Tonning & Linda Thorne
Along with Co-Hosts
State Senator Tim Keller, David Duhigg & Toni Martorelli, Richard Romero & Margie Lockwood,
Christine Trujillo & Dale Petty
With Music From Felix Y Los Gatos
in support of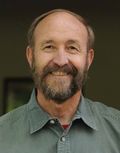 Ray Powell
Democratic Candidate for Commissioner of Public Lands
Tuesday, October 19th, 5:30 PM
The Old Town Farm
949 Montoya St NW, Albuquerque, NM
Hosts - $ 100, Sponsors - $50, Supporters - $25
Click for Flyer (pdf) with reservation form
RSVP: Matt Ross, (505) 263-4879, jmatthewross@gmail.com.
As Land Commissioner, we know Ray Powell will protect and manage our public lands, create good jobs through renewable energy ventures on state lands, generate more money for our school employees and children and return ethical, honest government to the State Land Office. Voters are tired of the scandal that has surrounded the Land Office for the last 8 years -- and Ray Powell is just the guy to take a virtual fire hose and clean the place up. A whole slew of organizations and newspapers agree, and have endorsed him.
I've written plenty about Powell's Republican opponent -- and his dishonesty and right-wing extremism -- so you know how essential it is that we support Ray in the final days of the campaign. His opponent is getting big bucks from special interests, and we have to make sure Ray has what he needs to win. Let's step up to the plate and help Ray to the finish line.
If you can't attend the fundraiser but want to support Ray's campaign, you can go to his website to make an online contribution.
October 13, 2010 at 02:45 PM in 2010 NM Land Commissioner Race, Events | Permalink
Comments
Post a comment