« Watch the Video: Comedy Cutups Udall & Luján Plug Think BIG Farmington | Main | TypePad Comment Feature Not Working »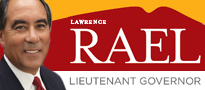 Friday, March 26, 2010
Upcoming Events Supporting Karen Montoya for Bernalillo County Assessor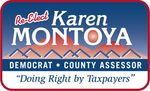 From the Campaign to Re-Elect Karen Montoya as Bernalillo County Assessor:
3/27 and 3/28: Join Karen Montoya and the Campaign Team for a Sign-Making Good Time! on Saturday, March 27, at 8:30 AM to 12 PM and Sunday, March 28, at 12:30 PM to 5:30 PM. Meet at 1504 Clancy NE, or call 559-0482 for more information.
3/28: Come to a fundraiser for Karen Montoya on Sunday, March 28, from 6 PM to 8 PM at the home of Patty Montoya and John Tansey, 4224 Indian Springs Dr. NE. RSVP to Patty at 235-1079. Suggested donation is $25.
4/1: Fundraiser, Thursday, April 1, from 6:30 PM to 9:00 PM at the home of Lorrie and Jim Griffin, 1035 Cottonwood Dr., Los Ranchos de Albuquerque. Join hosts Attorney General Gary King, Ambassador Ed Romero and Sra. Cayetana Romero, Turner and Margaret Branch, Bill Baldwin, Pawan Dhinsha, Pete Dinelli, Steve Garcia, Vince Murphy, Julian Padilla, Nestor Romero, Ruther Romero Sneddon. For more information, contact Michelle Chavez at 275-9485 or RSVP at gkpbus@msn.com. Suggested contribution $50--and all contributions welcome!
March 26, 2010 at 02:25 PM in 2010 Bernaillo County Assessor Race, Events | Permalink
Comments
Post a comment