« Application Now Available for NM Community Development Assistance | Main | Gov. Bill Richardson Vetoes Food Tax; Signs Cigarette Tax and Budget Bill »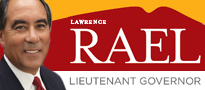 Wednesday, March 24, 2010
3/30: Great Live Music at ABQ Wool Warehouse - Support NM Voices for Children
From New Mexico Voices for Children:
For those who love great live original acoustic music, please join us for an intimate show with Darden Smith, next Tuesday night, March 30, at 7:30 PM at the Wool Warehouse, located at 518 1st Street NW, in downtown Albuquerque. Click for flyer.
Rolling Stone wrote about Darden, "His warm, wistful voice handles gutsy and pretty passages with equally natural self assurance."
All proceeds go to NM Voices for Children. Tickets are available on our website at www.nmvoices.org for $25. Thanks for your support!
March 24, 2010 at 11:50 AM in Children and Families, Events, Music | Permalink
Comments
Post a comment