« USDA Stimulus Money Almost Triples Funding For Rural New Mexico Projects in FY- 2009 | Main | Santa Fe County Sheriff Greg Solano Withdraws from Lt. Governor Race »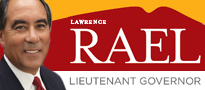 Sunday, January 03, 2010
Alamogordo Gun Rights-Tea Party Protester Hints Armed Violence to Come if Obama Doesn't Change

Video from report by Chris Dudley on NMI about protest
How many people showed up in Alamogordo, New Mexico yesterday to join an "open carry" gun display and protest against the Obama administration organized by the Otero Tea Party Patriots, the Alamogordo Second Amendment Task Force and the Sons of Liberty Riders? According to a news report on KOB-TV, there were about 200. The Alamogordo Daily News claimed 350, while a New Mexico Independent report says it was about 300.
Whatever the turnout, it's clear that many of those assembled are all about taking their country back from communists or socialists or fascists -- take your pick. They feel their Second Amendment gun rights are threatened -- although there's no evidence of any intent on the part of the Obama administration to do anything like that -- and they blame President Obama for a bad economy and the "socialist" plot represented by his proposed health care insurance reform and his actions to counteract the deep recession that began in earnest before he took office.
I can understand how right-wingers might be critical of President Obama and the Democrats in Congress. It's true that a Democratic agenda is being advanced, though many Democrats aren't pleased about the reluctance of Dems in Washington to push for deep change, instead of nibbling around the edges of the status quo. It's not surprising that Republicans, especially right-wing members of the GOP or those who support more libertarian policies, would be displeased with Democratic overtures. What IS surprising is how far out on the fringes some of the critics are about what's really going on in the federal government.
That Old Familiar Communist Threat
What year is it again? You'd swear we were back in the 1950's when Sen. Joe McCarthy was leading a witch hunt against alleged communists in the U.S. government, while the lunatic-infested John Birch Society was harping on the same issue and going so far as to claim that President Dwight Eisenhower was a "conscious, dedicated agent of the Communist Conspiracy."
Although we're now moving into the second decade of the 21st century, many right wingers apparently are convinced that communists are on the attack once again -- from within the White House and the halls of Congress. I guess they haven't noticed that the USSR is kaput, Red China really is no more and, if anything, unregulated capitalism has grown in power and impact everywhere. I have no idea how these protestors define communism -- but a Google image search on "communist Obama" turns up a wealth of imagery equating the President with Karl Marx. It would be funny if it wasn't so disturbing.
Protestors Explain
Clearly, some on the right believe that Obama is anti-American in some way and that another witch hunt or a possible armed insurrection might be necessary to preserver our constitution. Take this guy, quoted in the Alamogordo Daily News article:
Jim Kizer, of Alamogordo, carried his .444 Marlin rifle and .41 Smith and Wesson Magnum pistol to the event.

"I don't like what the Democrats are doing to our country," said Kizer. "I'm a Korean vet and I grew up in Alaska during World War II. I've fought Communists all my life, and now our government is being taken over by them. That's why I'm here."
In the video above, gun rally-Obama protest participant James of Tularosa explains why he's upset:
"I'm everything Obama hates. He's not too supportive of Israel, he's not too supportive of the Second Amendment. He's definitely not too supportive of the American flag ... A lot of the government now is intimidating people, that we're the criminals, we're the terrorists, not the terrorists."
A man from Las Cruces comments on his decision to openly carry a gun at the demonstration:
"It's a very open threat. If they try to take over the country completely as a socialist communist then they're going to have to answer. Political power comes from the barrel of a gun as their own people said.

... They're pushing us to our limits, that's why we're out here.
When asked what the limit would be that would trigger barrel of a gun type action, the same man replies,
"... I'm not saying what that is because the element of surprise is the main thing in any military victory, which we will do with the constitution if we have to. It's up to them to listen to us now to avoid that."
In other words, the federal government will have to obey the dictates of this guy and his pals or their guns will be used to strike back and get their way without the formality of an election or a ballot box.
An Unasked Question
If I had been there I would have asked the protestors if they would support a move to close down White Sands Missile Range, Holloman Air Force Base and other employers in Otero County that provide government jobs -- along with substantial spin-off money that goes directly into their communities. If they're so against what the government is and does, how do they justify so many in their communities living off the government dole, so to speak?
I wonder if they recognize that a very high percentage of the good-paying jobs in New Mexico are funded by the government with tax dollars paid by those who live outside the local tax base -- oftentimes on the East or West Coasts. According to the Otero County Chamber of Commerce, almost 30% of the jobs in the county are provided by the government. Well, there's socialism, and then there's socialism, right?
January 3, 2010 at 03:00 PM in Civil Liberties, Guns, Healthcare, Obama Administration | Permalink
Comments
They hate two things-they lost the elections and there's an African-American president.
Posted by: Jim | Jan 3, 2010 4:04:13 PM
I agree with Jim, a lot of this is racism in disguise.
It's also a testament to their stupidity that they can't tell the difference between Communism, Socialism & fascism, they use them interchangebly, when it's really 3 different things.
Posted by: Jackie | Jan 3, 2010 8:21:16 PM
These morons are the real face of American terrorism.
Posted by: Art Jaquez | Jan 3, 2010 8:59:22 PM
A couple issues:
I did a walking, literal count of participants at 2 pm and came up with 247 protesters. I figured 300 was a good estimate what with those still to show and those who had left.
I asked several people the military base question and all had the same answer, that the Constitution provides for the government to fund the military.
More importantly, I missed the opportunity to ask about the 2008 SCOTUS Columbia v. Heller decision, which, according to the Washington Post, "for the first time expressly (extended) the Constitution's Second Amendment to private citizens."
I'm not a lawyer, but I think that decision should have settled their fears. But considering that they are still on the defensive, I should have asked what further legal measure they would seek against Obama's (their perceived) incursions on the Second Amendment.
Posted by: Chris Dudley | Jan 3, 2010 9:46:28 PM
I wish these American dissenters would get off their lazy fat dumb inattentive asses and actually do something to make this country more secure and improve citizen's chances of retaining our first world status.
I just went to a small town party and people there are making their best effort to make a brighter future for the children running around under foot.
There were people there discussing expanding our local farmer's market and food politics. There were local school teachers making the rounds and expressing suggestions. There were elderly and middle-aged engineers, scientists and resident inventors talking about retrofitting old and obsolete American machines and even manufacturing obsolete tooling for modern NC manufacturing as well as ground breaking discoveries in physics and science. There really is nothing like old style American engineering and community. There were widget meisters, fitness and wholesome food fanatics and truly devoted educators. There were local musicians, gardeners and farmers, builders and physicists at this party. There were sports coaches, artists and just parents.
I came away hopeful.
The people who carry guns are just brainwashed right-winged scared. They are not our best. It is the real community people that have true hope for change and salvation of our American dream.
It takes far, far more than guns to make a difference in our communities and this nation.

Posted by: qofdisks | Jan 3, 2010 10:17:49 PM
Boy, that guy in the red shirt from Las Cruces is sure an example of a nutcase. And he assumed that everyone else there was just like him.
The A2ATF is focused on exercising their 2nd amendment rights, and it does seem that 'use it or lose it' applies here. The reason so many people are upset that this was an open carry event is that so seldom do we see someone wearing a holstered gun.
I suggest that those who are upset about open carry think about how to make open carry more responsible in New Mexico. When I lived in Oregon a permit to carry was required, and one had to take a course in gun safety that included information on the Oregon gun laws, which seemed to me very sensible, before obtaining the permit. The permit was a photo ID too.
The other extreme was Indiana, where you had to write a bleeping essay on why you needed a permit to carry, and an arbitrary decision was made by the local police to grant a permit or not. Think about the potential for discrimination in that situation.

Posted by: Ellen Wedum | Jan 4, 2010 7:21:09 AM
We are facing many very serious problems like creating enough jobs to employ people, keeping our homes, improving our schools, moving into the new green energy era so we can lead it, and making our health care system work for the people. I hardly think open carry guns are a big issue with many people these days. As Chris Dudley points out, the 2nd Amendment was recently upheld for individual gun rights so I don't get what these protestors want.
There are plenty of chances to get involved with civic projects, campaigns, elections, helping kids learn to read and other things to make our communities strong. What good does marching around the street with guns on your hip do?
I agree with gofdisks-they need to get productive and stop acting like juvenile delinquents who are doing nothing to help solve our problems.
Posted by: Chris A. | Jan 4, 2010 8:25:52 AM
Chris Dudley: I think you did a great job on the interviewing. Thanks for adding more info to the comments here!
Posted by: barb | Jan 4, 2010 11:24:06 AM
Good reporting Chris! You really got them to show their true colors.
Here are some other pictures from the event: https://www.flickr.com/photos/8506937@N05/sets/72157623004114223/detail/
I am curious how can one who claims to respect the flag wear a shirt made out of a flag (or at least the shirt tries to appear that way). Wonder where the tag says it is made?
Ellen "your party" (I know you are not chair anymore) should be ashamed for not forming a rally on the other corner to at least show your support for "your" President. Gun rights are not being threatened and the Democrats of Otero sat back and did nothing, how shameful!
Denise Lang at least had the guts to show up. Maybe she needs to lead the party.
Posted by: Racquel Morris | Jan 10, 2010 10:46:27 AM
Being from Alamogordo and surrounded by people with such a fragile connection to reality, it is refreshing to read words of sanity.
As one of the six counter-protesters at the event, thank you all!
Posted by: Ken Nicholson | Jan 10, 2010 2:20:23 PM
Sec. Clinton has stated that the US will work hand in glove with the UN to ratify the UN Small arm treaty.
This is a step to taking away our gun rights.
Posted by: Dennis Snyder | Jan 15, 2010 3:21:54 PM
Dennis you are misinformed. The treaty is about massive arms trading with all the worst nations. Grow up and get the facts.
Posted by: Cheryl | Jan 15, 2010 4:09:05 PM
Post a comment