« (Updated) R.I.P. State Senator Ben Altamirano: 1930-2007 | Main | Ball of Confusion »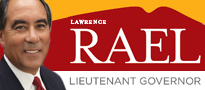 Saturday, December 29, 2007
Final Observances Announced for Sen. Ben Altamirano
From the office of the New Mexico Senate Democrats:
Santa Fe, NM—Details of the official observances in the State Capitol Rotunda in Santa Fe and public services in Silver City for Senate President Pro Tempore Ben D. Altamirano (D-Catron, Grant & Socorro-28) were released today. Senator Altamirano died suddenly and unexpectedly on Thursday evening, December 27th, at his family home in Silver City.
Senator Altamirano's body will lie in state for public viewing beginning at 8:30 AM and ending at 5:00 PM on Monday, December 31, 2007 at the State Capitol Rotunda in Santa Fe. A memorial service honoring Senator Altamirano will commence at 11:00 AM on Monday. Speakers that day will include Senate majority and minority leaders, Barbara Richardson, New Mexico's First Lady, Diane Denish, New Mexico's Lieutenant Governor who is acting Governor in the absence of Governor Bill Richardson, majority and minority leaders of the New Mexico House of Representatives and other leading public officials.
Members of Senator Altamirano's immediate family will be present for the memorial service. "We invite the people of New Mexico to come pay their last respects to this great leader and legislator," said Senator Michael S. Sanchez (D-Valencia-29), the Senate Majority Leader.
On Wednesday, January 2, 2008, the public may pay their respects from 10:00 AM to 4:00 PM at Bright Funeral Home, 210 W. College Ave., Silver City, New Mexico. A Rosary will then be recited at 7:00 PM that evening at St. Vincent de Paul Catholic Church, 420 W. Market Street, Silver City, New Mexico – which was Senator Altamirano's parish church. The funeral mass will take place at 10:00 AM on Thursday, January 3, 2008, also at St. Vincent de Paul Catholic Church. Internment will follow at Memory Lane Cemetary, Memory Lane Road, Silver City.
Flowers and messages may be sent to the family home at 1123 Santa Rita Street, Silver City, New Mexico 88061. The family has requested that memorial gifts in Senator Altamirano's honor be sent to the New Mexico Heart Association, 2201 San Pedro, NE, Building 2, Suite 102, Albuquerque, New Mexico 87110. The Association may also be contacted at 505-353-5800.
See our previous post on the passing of Sen. Ben Altamirano.
December 29, 2007 at 01:21 PM in Democratic Party, Local Politics, NM Legislature 2007, NM Legislature 2008 | Permalink
Comments
Where will the events of Monday be?
Posted by: Michelle Meaders | Dec 29, 2007 3:09:03 PM
Monday's events will take place at the State Capitol (Roundhouse) Rotunda:
https://legis.state.nm.us/lcs/
Posted by: barb | Dec 30, 2007 10:48:44 AM
Senate President Pro Tem Benny Altamirano was truly a great one. For two years (2005 AND 2006), he endorsed and volunteered to sponsor the bill to create a powerful new Nutrition Council for New Mexico, of which I was the author, and he saw the need to have express powers to challenge the FDA when it was wrong. He spoke of the need to have viejos and comadres serving on the council, if it was really going to help the people improve their health, not just industry apparatchiks.
Then the corporate lobbyists who had nothing to gain and everything to lose if the Nutrition Council ever were passed by the Legislature, turned on him
and forced the bill's evisceration in a couple of Senate Committees.
He always had time to talk with you and always saw very deeply into matters of ordinary people and the problems deriving from poverty, stemming from his own experiences growing up somewhat poor in Grant County. He was no "hack," like some of the very powerful in the Roundhouse; the main reason he rose to power was his even handedness as Senate Finance Chairman for 18 years, disbursing the state's money even handedly, fairly, judiciously, and without the faintest hint of scandal or dishonesty!
I completely agree with Lt. Gov. Denish who had this to say about Ben Altamirano: "Of all the people that I thought made the Senate kind of balanced, warm and welcoming, it was Ben. He was such an even-handed, upbeat, optimistic person," she said. "Someone will be appointed, but no one will replace him," Denish added.
All of New Mexico will miss him profoundly.
Respectfully,
Stephen Fox
Managing Editor, Santa Fe Sun News
Founder, New Millennium Fine ARt
stephen@santafefineart.com


Posted by: Stephen Fox | Dec 30, 2007 4:56:41 PM