| Main | Teabagger Protest Photo of the Day from NM Obama Event »
Thursday, May 14, 2009
(Updated) Photos: Obama Town Hall at Rio Rancho NM
Update: You can now see all of Mary Ellen's photos from the townhall at our Flickr account.
**********
I'll be selecting and uploading photos from President Barack Obama's appearance today in Rio Rancho, New Mexico as they get processed. More to come as I update this post. All photos by M.E. Broderick. Click on images for larger versions.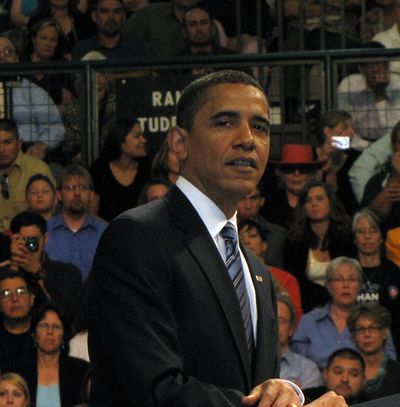 President Obama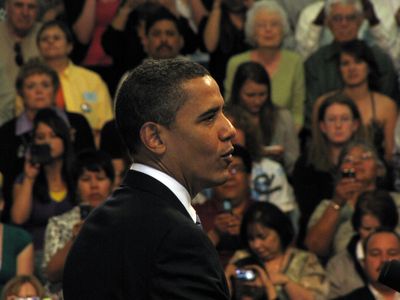 President Obama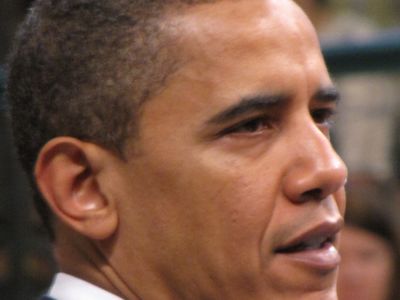 The President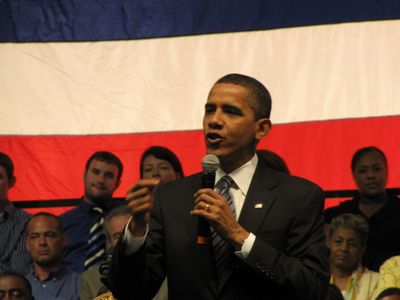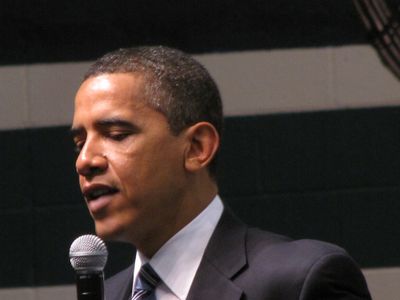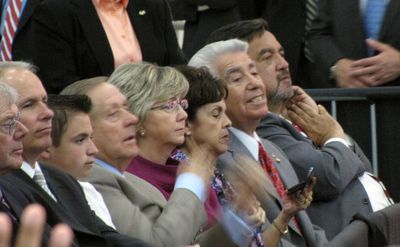 ABQ Mayor Marty Chavez, Herb and LG Diane Denish, Speaker Ben Lujan and wife, Gov. Bill Richardson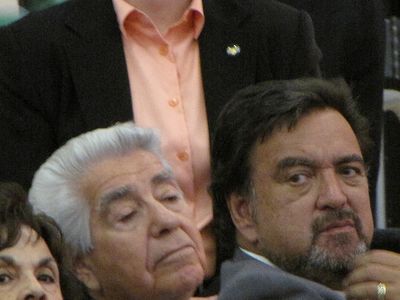 NM House Speaker Ben Lujan, Gov. Bill Richardson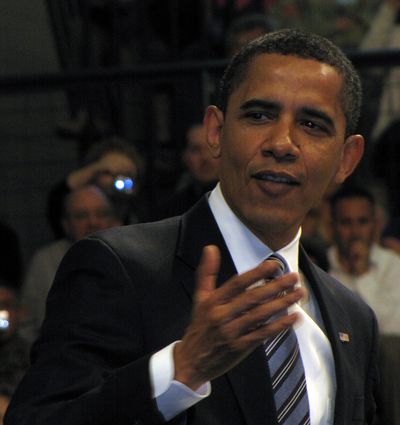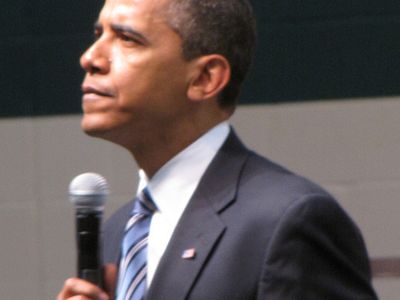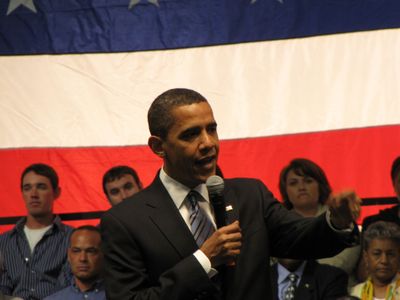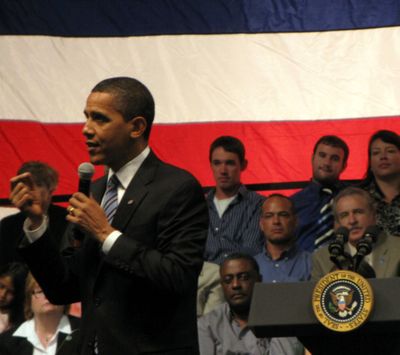 Obama, Presidential seal on podium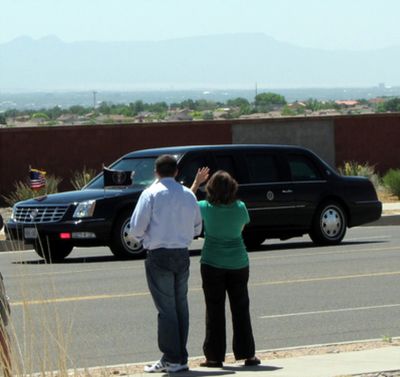 Presidential limousine leaving Rio Rancho HS
May 14, 2009 at 02:27 PM in Business, Economy, Populism, Events, Obama Administration, Visuals | Permalink
Comments
Great shots, ME
Posted by: Ms. Ann Thrope | May 14, 2009 11:08:27 PM
Love the photos Mary Ellen. I checked out all of them at the Flickr account. Great stuff.
Posted by: Old Dem | May 15, 2009 10:29:06 AM
I had fun taking them. A woman at work is a big Obama fan, she is black, and she asked me to take a picture of his lips. She said: She had not seen a beautiful pair of black lips in a long time. So that is why some are super close up. I wanted to let her have a perfect picture of his lips. No offense to other beautiful black men with beautiful lips living in Albq., my friend just does not know of you. but if you write on this blog I will arrange a photo shoot of your lips for my craven friend!
Posted by: mary ellen | May 15, 2009 7:31:50 PM
Post a comment