« October 2009 | Main | December 2009 »
Monday, November 30, 2009
(Updated) Captain Manuel Gonzales Named Interim Bernalillo County Sheriff

KRQE News report on the appointment of Manny Gonzales

Bernalillo County Sheriff's Captain Manuel Gonzales was unanimously selected by the Bernalillo County Commission at their meeting today to replace Sheriff Darren White, who will serve as the Public Safety Director at the City of Albuquerque. Gonzales, who is a Democrat, was sworn in today by Judge Ted Baca, and will serve as interim Sheriff until the election of a new Sheriff in November of 2010.
Gonzales has reportedly indicted he will run for the post. Click to check out his campaign website.
KRQE reported that in the nominations before today's unanimous vote, Councilor Maggie Hart-Stebbins said she supported retired APD officer Marie Miranda, a Democrat, while Commissioner Michael Brasher stated he backed Repubican William Kurth -- a choice that was seconded by Commissioner Michael Wiener. Neither candidate, however, had the votes to win. Chairman Alan Armijo then nominated Gonzales, and the Commissioners decided to go along and gave him their unanimous support.
There were 21 candidates who applied for the position:
Baragiola, Salvatore; BERNCO Undersheriff
Bowdich, Joesph; former sheriff
Candelaria, Conrad; APD Commander
Chavez, Eli; former DEA & CIA
Chavez, Joe; retired APD
Chavez, Robert Gene; retired APD, APS employee
Davis, Patrick; District Attorney's office
Dennis, Roy; former Torrance County Sheriff's dept.
Gonzales, Manuel; BERNCO Sheriff's Captain
Hatcher, Roger; Tucumcari Chief of Police
Dan Houston; no info on him
Kurth, William; retired APD
Lincoln Jr., Douglas; BERNCO reserves, retired Air Force
Lopez, Leslie; Bosque Farms Police Dept.
Medina, Louis; private investigator, retired NM State Police
Miranda, Marie; retired APD
Nunez, Felix; former Town of Bernalillo Police Dept.
Paiz, Ronald; retired APD
Sanchez, Greg; retired APD
Stanley, Sylvester; retired BERNCO Sheriff's Dept.
Studerus, Theodore; retired APD
November 30, 2009 at 05:39 PM in 2010 Bernalillo County Sheriff Race | Permalink | Comments (2)
Former Sen. Fred Harris Urges GOP to Stop the Mud-Slinging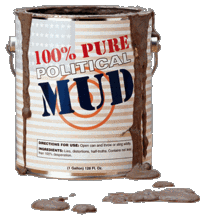 I'm sure you've noticed by now that the main political strategy of the GOP, both nationally and here in New Mexico, seems to consist of going negative early and staying negative for the duration. The out-of-power Republican Party, still teetering from its massive losses in 2008, doesn't have much to tout in the way of workable, effective solutions to our many problems.
After all, right-wing policies like deregulation, drill baby drill and and trickle-down economics have generally been discredited and are seen as having created many of the serious challenges we face today. When you're tagged with playing the lead role in creating the worst economic cataclysm since the Great Depression, getting us into two quagmires and pretty much demolishing the middle class, there's not much to work with in terms of policy.
In response, the GOP consultant class is obviously advising them to tear down Democrats instead of seriously engaging on the issues. When the most active bunch in your party consists of tea party extremists and Sarah Palin followers, there's not much room for thoughtful discussion on complicated issues. The kind of panic that can result in unprincipled mud-slinging in the waning days of a losing campaign has erupted now, more than a year before New Mexicans go to the polls.
NM Governor's Race
Here in New Mexico, negative smears from the right abound, particularly in the race for governor. GOP gubernatorial candidates -- especially Allen Weh and Susana Martinez -- have focused almost entirely on trumped up claims about the ethics of Lt. Governor Diane Denish. We've had nonstop press releases from the Martinez campaign blaming Denish for any and all perceived problems in the state. Weh has gone so far as to call a press conference to exhort the U.S. Attorney and New Mexico's AG and State Auditor to investigate Denish's use of funds based on the scurrilous and exaggerated claims of a right-wing blog funded by the Rio Grande Foundation. Similar "gotcha" blogs are being funded across the country by right-wing interests. It's easy to see the handwriting on the wall as the 2010 election cycle heats up.
Fred Harris, the highly respected UNM Professor Emeritus of Political Science and former U.S. Senator from Oklahoma who sought the 1976 Democratic presidential nomination, weighed in on the early smear tactics of the GOP in a recent op-ed in the Albuquerque Journal entitled, "Way Too Early for All This GOP Mud-Slinging." Sen. Harris has participated in a lot of political battles over the years, and has watched many more, so he knows the score on political games. But he's shocked and dismayed about the early shape of the gubernatorial race this year. You really should read the entire op-ed, but here are some nuggets to ponder as the year draws to a close:
None of the four candidates running for the Republican nomination is well-known. None has ever held statewide office and they're all just now beginning to introduce themselves to New Mexicans.

However, instead of introductions founded on ideas and solutions for our state, the Republican candidates are introducing themselves by publicly tearing someone else down. That someone, of course, is the front-runner, Democratic Lt. Gov. Diane Denish.

New Mexicans won't go to the polls for another year. But already, the Republicans are attacking Denish with the malice and recklessness that we usually don't see until the weeks right before an election.

As a voter, I simply don't have the appetite for an entire year of this.
Me, either. But that doesn't seem to matter to the right-wing attack machine:
Take two weeks ago for example. Denish announced several key reform ideas to save New Mexico taxpayers money, including overhauling the capital outlay system and eliminating double-dippers. These are solid, much-needed reforms that I believe must be implemented, but at the very least, they're worthy of public debate and discussion.

Yet, the Republican candidates didn't offer their opinions. They didn't even offer constructive criticism. Instead, on the day that Denish proposed these reforms, the Republicans just found another reason to irresponsibly attack her character.
As Sen. Harris explains, the criticisms being leveled against Lt. Gov. Denish are about everything but the kitchen sink:
The Republicans don't only attack Denish when she makes a statement herself, but they attack her for virtually anything that may appear in the news on a given day. If a state bureaucrat gets into trouble, the Republicans point their guns at Denish. When Gov. Bill Richardson makes an announcement, they unleash a flurry of press releases attacking Diane. When the Lobos lose another football game, the Republicans blame Diane. (Well, that hasn't actually happened yet, but wait.)
Sen. Harris ends with a statement of admiration about Diane Denish -- and a warning that she won't sit idly by if they continue their mud-slinging:
I've known Diane Denish for many years. While her positions on the issues are fair-game, there is nobody in New Mexico who has served our state with more honor and distinction.

So to my Republican friends in the race, I say this: Elevate the level of discourse, please. Tell us where you stand on the issues. Tell us how you would balance the state budget or how you would strengthen the education system or create new jobs.

But if the Republicans think Diane Denish is going to sit quietly and take this, then they don't know Diane Denish.
Come on, Republicans -- we challenge you to quit the smear tactics and talk policy and positions. We've witnessed the Party of No -- the Party of Glenn Beck and Rush Limbaugh and others without a shred of credibility -- sling mud everywhere. What we haven't seen are any sensible plans to address the complex problems we face as the first decade of the 21st century draws to a close.
November 30, 2009 at 12:31 PM in 2010 NM Lt. Governor Race, Diane Denish, Republican Party | Permalink | Comments (9)
Health Action New Mexico Seeking Volunteers for 2010 Legislative Session
From Health Action New Mexico:
We are currently seeking volunteers for our upcoming events and projects! In preparation for the 2010 Legislative Session, we have immediate volunteer openings for:
1. Photographer
2. Videographer/Sound Technician
3. Data-Entry Assistants
4. Phonebanking
5. Legislative Advocacy
6. Community Outreach (Posting fliers)
7. Writers (Op-eds, Newsletters)
Also, please click for a flyer (pdf) about our Volunteer Open House event coming up on December 17. If you are interested or would like more information, please contact us. We would love to hear from you. Call us at 505-867-1095 or toll-free at 1-877-867-1095. You can now also visit us at Facebook.
November 30, 2009 at 10:29 AM in Events, Healthcare, NM Legislature 2010 | Permalink | Comments (0)
Sen. Tim Keller Proposes State Investment Fund Accountability Legislation for Interim Committee Vote

This morning, Senator Tim Keller (D, SD-17, Bernalillo), released a statement about legislation he proposed that will be discussed at today's interim committee meeting on Investments Oversight.
"After a long, difficult interim with respect to the problems and performance of our state investment funds, I'm pleased the Investments Oversight Committee will be considering several proposals to help address the lack of confidence in the governance of our state investment funds," Sen. Keller said. "These bills basically say that if we are going to invest billions of tax money in 'alternative investments' we have to have some expertise onboard to oversee the transactions and third parties. These bills are critical to restoring the investment community's faith in our state, assuring them that we have reasonable controls and qualified governing bodies."
On Monday afternoon, November 30th, the legislative Investments Oversight Committee will consider three bills related to reforming the state investment council (SIC) and other state funds:
SIC board restructuring: similar to last years SB 460, adds seats appointed by legislature, but the new version will make this apply to all state funds.
Governance reform: to address structural concerns regarding alternative investments, chief investment office (CIO) reporting relationships, hiring/firing of third party responsibilities and providing for adequate oversight expertise. Summary modifications:
CIO positions for all funds will be hired by the respective board or council (currently appointed by the Governor).
Hiring and firing of all third parties ultimately up to the respective board or appropriate advisory committee (currently in practice or in law the responsibility of the CIO).
Appointment of advisory committee members by respective board (for the SIC, currently done by the Governor).
All funds wishing to invest more than 10% of the fund in an "alternative investment" are required to create an advisory committee to review all related transactions comprised of individuals who have 10 years of experience in that particular asset class. Committees would be dissolved if investment allocation drops below 5%. The idea here is really to ensure that there is someone "in the room" with relevant asset class experience to provide oversight to the hiring of third parties and investments in alternative investments.
Prosecution of Investment Fraud: would give power to the AG to investigate financial fraud, changes the definition of fraud to include financial related activities.
"These funds, the ERB, PERA, and SIC collectively, manage tens of billions of dollar in tax payer money and have been involved in federal investigations regarding third party marketers, pay to play, financial fraud and underperformance issues," according to Sen. Keller. "My intention working on many of these bills is to address the glaring structural problems relating to oversight, accountability and expertise in fund operation. I've been pleased that the Governor's office has also expressed an interest in helping with legislation to iron out these structural concerns. The structure we are proposing is similar to how private sector funds are governed, but with additional accountability."
Sen. Keller carried HB 876 in the Senate last year, which made it a felony for third party marketers not to disclose fees. This legislation has enabled the state, and the public, to uncover fees charged. Senator Keller has professional experience in corporate governance, securities and alternative investments.
November 30, 2009 at 09:28 AM in Finance, Investments, NM Legislature 2010 | Permalink | Comments (0)
Friday, November 27, 2009
Joe Campos LG Campaign to Host Twinkle Light Parade Open House/Food Drive 11.28
JOE CAMPOS
Candidate for Lieutenant Governor
Invites you and your family
to join in the holiday spirit at our
TWINKLE LIGHT PARADE
Open House/Food Drive
1014 Central, Albuquerque (10th and Central)
Across from parking lot at Oaxaca
SATURDAY NOVEMBER 28, 2009
4:30 pm – PARADE END
Click for FLYER (pdf)
Come in for cookies and hot chocolate (coffee too)
Bring the Kids - lots of room to play
and Watch the Parade!
Please bring non-perishable food items for donation
November 27, 2009 at 10:31 PM in 2010 NM Lt. Governor Race, Events | Permalink | Comments (1)
Thursday, November 26, 2009
Thanks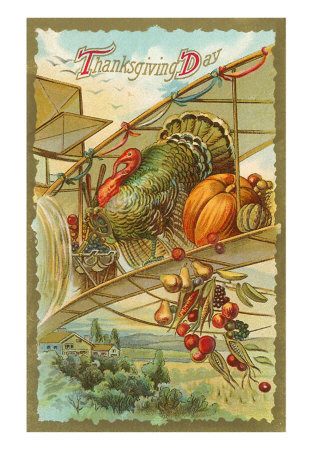 We are filled with gratitude at our house today. Thankful for life, for health, for love, for friends, for families -- however they're defined. Grateful for all the compassion and empathy and passion that's been expressed in your comments on these pages and your activism for the cause, for so many years now. Thanks for reading and connecting and caring.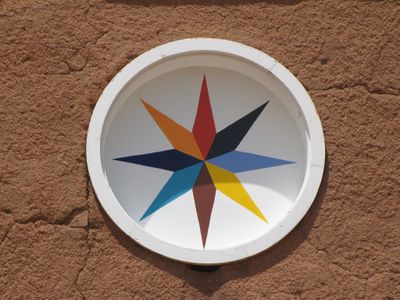 We are so blessed here in New Mexico with almost unfathomable beauty and fascinating diversity and all the varied cultures and characters and traditions and landscapes and outrageously cobalt skies coming together to create a unique and many-textured tapestry full of color and passion and warmth. We are thankful to be a part of it, all of it, and to have one another, right here, right now.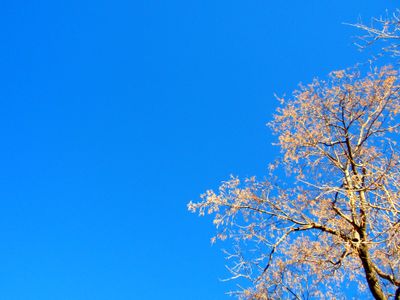 Happy Thanksgiving -- not really for Pilgrim's pride -- but for all we share, and for all the delicious differences we embrace in one another and for all the simple pleasures that are so abundant and available and -- yes -- enchanting. Let's Be Here Now. And let's savor the feelings of gratitude that are bubbling all around us and from within us on this day devoted to family, community, humanity.
November 26, 2009 at 11:53 AM in Holidays | Permalink | Comments (3)
Wednesday, November 25, 2009
NM Courts, Corrections & Justice Committee Votes Unanimously for Proposed Ethics Commission Bill
Bravo on this development! Yesterday, the members of the New Mexico Legislature's interim committee on Courts, Corrections and Justice endorsed a proposed bill that would create a State Ethics Commission. The unanimous vote by the Committee adopted a bill drafted by a bi-partisan subcommittee of legislators who have been working on this legislation over the last several months, according to a joint statement released by the NM House and NM Senate. 
The Committee is looking forward to introduction of the bill during the legislative session that begins in January, according to the Co-Chairs of the Committee, Senator Peter Wirth (D-Santa Fe-25) and Representative Al Park (D-Bernalillo-26).
"The Committee's action brings New Mexico one step closer to this much needed reform. We set aside partisan differences and worked together to create a fair process that can address specific ethics complaints and serve to educate state employees, legislators and state elected officials about what constitutes ethical behavior, said Senator Wirth.
"This is a critical step toward promoting ethics and integrity in state government," said Representative Park.
Both legislators expressed the Committee's thanks to the Attorney General, the Lieutenant Governor and Common Cause for their participation in the difficult process of putting the legislation together. Click for a copy of the proposed legislation (pdf).
November 25, 2009 at 12:17 PM in Ethics & Campaign Reform, NM Legislature 2010 | Permalink | Comments (2)
Health Care Reform – It's a Shell Game: An Impertinent Essay by Bob Hearn
This is a guest blog by Bob Hearn, a citizen who resides in Las Cruces, New Mexico.
Health Care Reform, as Congress presents it to us, is incomprehensively complex and non-understandable. If you want to control things, that's exactly the situation you would want to create. There are hundreds of lobbyists trying mostly to keep things really complicated for us – the folks who will pay for it – so they can keep it their way.
Occam's Razor – When there are more than one possible solution for a problem, the simplest is most likely to be the best.
Health Care Reform made simple: The Public Option is a non-issue being made into everything. It (sort of a Medicare-for-the-Masses) will also go nowhere. If it comes about, it will be provided for only a small set of the insured – those who can't afford anything else. It will serve only a small portion of the population – and NOT you and me. Think about it – if the Public Option reached any appreciable part of the population, it would be very close to Single Payer – and WE CAN'T HAVE THAT! Why not? Don't ask ....
We don't exactly understand why – but here's why:
How do Insurance Companies work? Like any business, they sell something to make money. What do they sell? Payouts? Benefits? No. They sell peace of mind. They sell the assurance that if you are their customer and you end up qualifying for a payment from them for whatever your insurance covered, you will get it. Car accident, house burns down, or you get sick, depending. BUT – those payments to folks with losses are Expenses to the insurance companies. Their real job is to limit expenses and drive as much of the premiums as possible to the bottom line – and executive salaries and stuff like that. So the business of the insurance companies, like any profit-making enterprise, is to increase the income – premiums and reimbursements – and limit the expenses, which are claims paid to policy holders.
If they deny claims or coverage, they make money. If they let costs go up, they make money because premiums go up, and they also make a percentage of their total payout.
What needs to be done is for Congress to tightly restrict the insurance companies' profits and internal shifting of money, so they are forced to provide a good product – peace of mind and coverage – at a reasonable price. It is done in other countries.
The insurance companies want anything but that – they like business as it is for them.
So – the insurance companies are spending over $1M each day to make sure they don't get regulated – and to keep our attention away from that aspect of things. The best way to do that is to provide a diversion – and it's the Public Option.
The Public Option is the deal – the pea in the Shell Game. Our attention is being drawn totally to the arguments over the Public Option, and in the end it means almost nothing. And it totally distracts attention from what needs to be done with and to the insurance companies themselves. In the final analysis, they will be required not to drop coverage for my cancer case because I forgot to tell them I had acne 50 years ago, and stuff like that. But they will still insure almost all of us, at rates they set and profit from, without meaningful control of their bottom lines.
What's going on? We are being betrayed by Congress, both parties. I think that is the right word. Those folks have a job to do, they are the only ones who can do it, and they are not doing it. In fact, they are working to deceive us into thinking they are doing it, or trying so very very hard against all odds, when they really aren't working on the problem at all. They are playing "Hide the Issue" with us. And we will end up with a mess which will make the insurance companies richer and richer, and we will pay.
I think the President did the right thing by putting the whole issue in the lap of Congress to start with, rather than trying to work out a plan and send it to them – it puts the credit for what happens exactly where it belongs. Congress is not only not working well, it is working clearly against the interests of us, the people they need to work for. It's disheartening in the extreme. We aren't going to get the Health Care plan we need, and we have nowhere else to turn.
But don't fall into the Public Option trap – it's just a way to keep us from paying attention to the issues that really matter.
That's what I think.
This is a guest blog by Bob Hearn, who's retired and has lived in Las Cruces with his wife Dona for about six years. He has discovered a new career as a volunteer working to help animals, people who need help, and local politicians, who really need help. Bob thinks Las Cruces is a great place to live, and provides amazing opportunities to contribute to the welfare of the community.
To submit a piece for consideration as a guest blog, contact me by clicking on the Email Me link on the upper left-hand corner of the page.
November 25, 2009 at 11:29 AM in Guest Blogger, Healthcare, Obama Health Care Reform | Permalink | Comments (1)
Candlelight Vigil in Nob Hill to Honor Those Who Die From Lack of Health Care
From Democrats for Change, Sandoval County Democrats:
Candlelight Vigil
Join Us
Thursday Evening, December 3rd
6:00 PM to 8:00 PM
Nob Hill
To honor the 45,000 Americans
That die every year to due to lack of health care
And the 50 million Americans
Who are without health insurance
Sponsored by Democrats for Change.
Click for FLYER (pdf)
Gather at the parking lot on Silver behind La Montanita grocery store at Central Ave. and Carlisle Blvd. at 5:30 PM. Head south on Carlisle Blvd. SE towards Silver Avenue SE Take the first right onto Silver Ave. SE, parking lot is on the right.
This event will coincide with the 15th Annual Nob Hill Holiday Shop and Stroll, but is not intended to interfere in any way with that event. Please bring a small candle and flashlight in case the weather does not permit the candles from staying lighted.
It will be a quiet vigil, without arguments or debates. Please do not get drawn into any arguments or debates while the vigil is taking place and do not obstruct those participating in the holiday stroll. Please dress warmly, since we will be out for a couple of hours. For further information contact: lalallison7@gmail.com or david.r.mcguffie@gmail.com.
November 25, 2009 at 09:59 AM in Events, Healthcare, Obama Health Care Reform | Permalink | Comments (0)
Lt. Gov. Diane Denish Recognized by International Women's Forum
Lt. Governor Diane Denish was recognized for her years of service to New Mexico by the International Women's Forum. The tribute said:
Diane Denish is "a champion of education, children and health care.... Named one of the Top 100 New Mexicans in honor of her community leadership.... Widely heralded as a guardian of early education, during her time in office, she has fought to expand pre-Kindergarten programs across New Mexico. She signed into law bills creating the Children's Cabinet and the Next Generation Fund to support positive after-school activities, and she brokered an agreement on new payday lending regulations and reform of the Regional Housing Authority. She led the effort to provide home loan protection that has helped New Mexico consumers avoid high-cost mortgages."
"Among her honors are PNM's Entrepreneurial Advocate of the Year; Leadership New Mexico's Distinguished Alumnus Award; the Reverend Martin Luther King Jr. Community Service Award; Albuquerque Chamber of Commerce's Excellence in Education Award; the Women Impacting Public Policy New Mexico Legislative Leadership Award; and the American Academy of Pediatrics' Child Health Advocate Award. As Chair of the Children's Cabinet, she continues to improve the lives of children."
"I am truly honored and humbled by this recognition from the International Women's Forum. To be one of the five women named as the 2009 Women Who Make a Difference is truly a privilege," Lt. Governor Denish said in a statement in response to the honor.
"The International Women's Forum Gala was an amazing event, capping four days for a record-breaking 1,100 women leaders from 45 nations and five continents," according to New Mexico chapter 2009-10 President Lynne Behnfield Thomas. "It was very special to have our own Diane Denish honored as one of the global women exhibiting a positive impact on our complex world," she added.
The International Women's Forum, founded by Elinor Guggenheimer and Eleanor Holmes Norton in 1982, is a global organization focused on advancing women's leadership. While started in the United States, the organization now has more than 4,300 members in 23 nations and 64 affiliated forum locations.
November 25, 2009 at 08:42 AM in Diane Denish, Women's Issues | Permalink | Comments (0)
Tuesday, November 24, 2009
Energy Dept. Announces $6.5 Million for Two New Mexico Smart Grid Projects

New Energy Dept. video on the impact of smart grid
U.S. Energy Secretary Steven Chu released a statement today announcing that the Department of Energy is awarding more than $6.5 million for 2 projects in New Mexico to demonstrate advanced Smart Grid technologies and integrated systems that will help build a smarter, more efficient, more resilient electrical grid.
This announcement is part of $620 million in funding from the American Recovery and Reinvestment Act that will support 32 demonstration projects across the country. These projects will include large-scale energy storage, smart meters, distribution and transmission system monitoring devices, and a range of other smart technologies and will act as models for deploying integrated Smart Grid systems on a broader scale.
This funding will be leveraged with $1 billion in funds from the private sector to support more than $1.6 billion in total Smart Grid projects nationally. In New Mexico, this funding will support a total of more than $15 million in projects. 
The New Mexico projects are:
Albuquerque
Ktech Corporation
Flow Battery Solution for Smart Grid Renewable Energy Applications - Demonstrate a prototype flow battery system that can be grid connected, charged and discharged, and scaled to utility power levels. The project will combine a proven redox flow battery chemistry with a unique, patented design to yield an energy storage system that meets the combined safety, reliability, and cost requirements for distributed energy storage. Albuquerque, NM; Sunnyvale, CA; and Snelling, CA
Recover Act Funding: $4,764,284
Total Project Value Including Cost Share: $9,528,567
Albuquerque
Public Service Company of New Mexico
PV Plus Storage for Simultaneous Voltage Smoothing and Peak Shifting - Demonstrate how a 2.8MWh Zinc-Bromine flow battery along with a sophisticated control system turns a 500kW solar PV installation. into a reliable, dispatchable distributed generation resource. This hybrid resource will mitigate fluctuations in voltage normally caused by intermittent sources such as PV and wind andsimultaneously store more energy for later use when customer demand peaks.
Albuquerque, NM
Recovery Act Funding: $1,755,931
Total Project Value Including Cost Share: $5,851,303
"These demonstration projects will further our knowledge and understanding of what works best and delivers the best results for the Smart Grid, setting the course for a modern grid that is critical to achieving our energy goals," said Secretary Chu in the press release. "This funding will be used to show how Smart Grid technologies can be applied to whole systems to promote energy savings for consumers, increase energy efficiency, and foster the growth of renewable energy sources like wind and solar power."
These efforts will provide invaluable data on the benefits and cost-effectiveness of the Smart Grid, including energy and cost savings. An analysis by the Electric Power Research Institute estimates that implementing Smart Grid technologies could reduce electricity use by more than 4 percent by 2030. That would mean a savings of $20.4 billion for businesses and consumers around the country.
The demonstration projects announced today will also help verify the technological and business viability of new smart technologies and show how fully integrated Smart Grid systems can be readily adapted and copied around the country. Applicants say this investment will create thousands of new job opportunities that will include manufacturing workers, engineers, electricians, equipment installers, IT system designers, cyber security specialists, and business and power system analysts.
The funding awards are divided into two topic areas. In the first group, 16 awards totaling $435 million will support fully integrated, regional Smart Grid demonstrations in 21 states, representing over 50 utilities and electricity organizations with a combined customer base of almost 100 million consumers. The projects include streamlined communication technologies that will allow different parts of the grid to "talk" to each other in real time; sensing and control devices that help grid operators monitor and control the flow of electricity to avoid disruptions and outages; smart meters and in-home systems that empower consumers to reduce their energy use and save money; energy storage options; and on-site and renewable energy sources that can be integrated onto the electrical grid.
In the second group, an additional 16 awards for a total of $185 million will help fund utility-scale energy storage projects that will enhance the reliability and efficiency of the grid, while reducing the need for new electricity plants. Improved energy storage technologies will allow for expanded integration of renewable energy resources like wind and photovoltaic systems and will improve frequency regulation and peak energy management. The selected projects include advanced battery systems (including flow batteries), flywheels, and compressed air energy systems.
The full list of selected projects, including projects in New Mexico, is available HERE.
November 24, 2009 at 02:07 PM in Energy, Environment, Obama Administration | Permalink | Comments (0)
State Auditor Hector Balderas to Introduce Legislation on Obstruction of Audit and Appropriation Suspension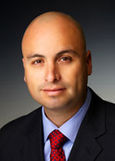 Today, New Mexico Auditor Hector Balderas announced at the interim committee on Courts, Corrections, and Justice that he would introduce two bills this upcoming legislative session. The first bill would amend the Audit Act to make it unlawful to make a false, misleading or unfounded report to the Office of the State Auditor (OSA) and intentionally hinder or obstruct an audit, special audit, examination or investigation. This crime would be a misdemeanor.
"It's imperative that individuals who obstruct audits be held accountable for their actions," Balderas said in a statement released today. "The recent Jemez Mountain Public School embezzlement case is an example of a financial officer abusing their authority and allowing a school district to fall three years behind in the audit process. These negligent actions jeopardized the financial stability of an entire school district. The passage of this law would discourage the obstruction of audits by penalizing individuals who commit this crime."
The second bill would suspend appropriations for government agencies that have outstanding audits. In September, the OSA released an at-risk advisory list that included over 80 governmental entities that had outstanding audits. Currently, the list has 61 agencies on it.
"Outstanding audits have been a longstanding problem in New Mexico, and no agency should be given public dollars when they haven't accounted for what they have spent in the past year," Balderas added. "This bill would deter government agencies from noncompliance with audit requirements."
State law requires all governmental agencies to submit annual financial and compliance audits to the OSA. The failure to submit timely audits can create an environment where taxpayer funds are placed at risk for fraud, waste, and abuse.
The OSA has been working in cooperation with the Legislative Finance Committee and Governor Bill Richardson's office to introduce the legislation this upcoming legislative session in January 2010.
November 24, 2009 at 12:36 PM in Crime, Hector Balderas, NM Legislature 2010 | Permalink | Comments (4)