Monday, March 19, 2012
Health Groups to Parents: Affordable Care Act Can Be Real Life Saver
Event information provided by New Mexico Voices for Children.
Presentations at PB&J Family Services to illustrate benefits of health reform for kids
Community health advocates will speak to parents and staff at two Peanut Butter and Jelly Family Services locations this week, highlighting the benefits of health care reform for children and families. PB&J works with at-risk children, helping them grow and develop to their full potential in nurturing families within a supportive community.
Under the Affordable Care Act, children can no longer be denied health insurance coverage because of pre-existing conditions. Also, insurers must cover comprehensive screenings and preventative care for children—including well-child visits—with no co-pays. More child-specific benefits will come online in 2014.
The educational forums will be held this Tuesday and Wednesday at PB&J locations in Bernalillo and Albuquerque's Southeast Heights.
These educational forums are part of a series of events celebrating the 2nd anniversary of the passage of health reform this week.
WHAT: Educational Forums
WHO: Peanut Butter and Jelly of Albuquerque, Health Action New Mexico, New Mexico Voices for Children, Know Your Care NM
EVENT ONE
WHEN/WHERE: Tuesday, March 20, 10:15am, at PB&J of NM, 255-A Camino Del Pueblo in Bernalillo
EVENT TWO
WHEN/WHERE: Wednesday, March 21, 10am, at PB&J of NM, 206 San Pablo SE, Albuquerque
March 19, 2012 at 04:02 PM in Children and Families, Events, Healthcare, Obama Health Care Reform | Permalink | Comments (0)
Wednesday, February 29, 2012
3/6: District Court Judge Alisa Hadfield Kicking Off Election Campaign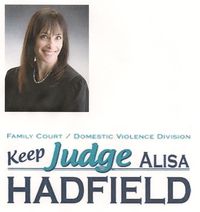 District Court Judge (Family Court) Alisa Hadfield is kicking off her election campaign with a reception at Scalo Northern Italian Grill in Nob Hill on March 6, 2012 from 5:30 to 7:00. Please join Michael and Traci Cadigan, Judge Susan M. Conway, (Retired), Madeline Dunn, Jack Carmody, Michael Hart, Peter Johnstone, Esteli Juarez-Boyd, Robert McNeill, Steve Paternoster and Gregg Velasquez in supporting this great Democratic judge.
Judge Hadfield, a lifelong Democrat, joined the Family Court bench in 2010 after being selected by the Judicial Nominating Committee and appointed by Governor Richardson. She has previously served as a district attorney, public defender and a family lawyer in private practice. She is also an avid rock climber and outdoorsperson. Judge Hadfield's experience, compassion and common sense help families struggling with marital and domestic violence issues.
Please join us at Scalo to support Judge Hadfield on March 6 from 5:30 to 7:00. Make checks payable to the Committee to Retain Judge Alisa Hadfield. Please visit www.judgehadfield.com for more details.
February 29, 2012 at 11:32 AM in 2012 Judicial Races, Candidates & Races, Children and Families, Domestic Violence | Permalink | Comments (0)
Tuesday, February 28, 2012
NM-1: Eric Griego Releases Women's Issues Platform, "Women Are the Majority"
From Eric Griego for Congress campaign.
Today, Eric Griego for Congress in NM-1 released Griego's women's issues platform, called "Women Are the Majority."
"I was raised by a single working mother and I saw the struggles she faced," said Eric Griego.  "My mom worked two jobs to support me and my siblings, keep us healthy, and teach us.  It's because of her that I will do everything I can to help the women of New Mexico who face tough odds in this economy and protect their rights."
Griego's platform focuses on four issue areas affecting millions of women: paid family leave, reproductive rights, pay equity and Social Security.
Paid Family Leave
Eric Griego grew up watching his single mother struggle to balance work and family.  He believes that women and men should not have to choose between their jobs and their families in time of need.  That is why he led efforts as a state and city legislator and as the Executive Director for New Mexico Voices for Children to pass increased funding for early childhood, working families' tax credit, higher minimum wage, and to protect Medicaid for working families.
In Congress, Eric will support families by working to expand the Family and Medical Leave Act to give paid family leave for births and adoptions.
Reproductive Rights
As a State Senator, Eric Griego stood up to conservative anti-women forces and opposed punitive bills designed to gut family planning rights.  Eric sponsored the "Unintended Pregnancy Advisory Panel" in the State Senate, aimed at studying how to reduce unintended pregnancies while protecting women's health and rights.  He also voted to give sexual assault victims access to emergency contraception.  He has been and will always continue to be a principled ally of health organizations such as Planned Parenthood to support comprehensive women's health and family planning programs.
Eric not only supports Roe v. Wade, but also considers women's rights essential to decisions on medical privacy.  As a State Senator, Eric stood up to conservative anti-women forces and opposed legislation designed to erode family planning rights (SB239), criminalize abortions (HB30, SB222), and force minor victims of even incest or rape to obtain parental permission before receiving care.
Pay Equity
As a State Senator, Eric Griego consistently voted for legislation to increase fair employment practices.  He also supported legislation to prevent health insurers from charging higher premiums to females (SB148).
Eric supports the Paycheck Fairness Act now before Congress.  He believes that the bill is a good start but does not go far enough.  Eric supports stronger legislation that would call for the disclosure of pay statistics.  This would prevent discrimination in the first place rather than putting the responsibility on women to fight it after the fact.  In addition, Eric will continue to help women- and minority-owned businesses by insisting that the set-asides for these businesses be enforced in federal contracting.
Social Security
Eric Griego knows how important Social Security benefits can be to retired and disabled Americans and opposes Republican and Blue Dog efforts to cut them.
However, Eric understands that the current system is not perfect – women often receive fewer benefits because they took time out of work to raise children or care for aging family members.  That is why he supports creating a caregiver credit in Social Security.  He believes that we must recognize the valuable work that caregivers do by awarding Social Security credit at least as high as the minimum wage.
Griego's platform release follows his campaign's announcement yesterday of support from prominent local women leaders, including:
Dr. Martha Burk, Director of the Corporate Accountability Project and former Chairwoman of the National Council of Women's Organizations
State Senator Mary Jane Garcia, Majority Whip
State Senator Dede Feldman, Chairwoman of the Senate Committee on Public Affairs
State Senator Cynthia Nava, Chairwoman of the Senate Committee on Education
State Representative Mimi Stewart, Chairwoman of the House Committee on Health and Government Affairs
State Representative Eleanor Chavez, Vice Chair of the House Committee on Labor and Human Resources
February 28, 2012 at 05:15 PM in Candidates & Races, Children and Families, Eric Griego, NM-01 Congressional Race 2012, Women's Issues, Women's Right to Choose | Permalink | Comments (21)
Monday, February 20, 2012
Where We Go from Here - Stay Involved
The following video and recap is from OLE NM - Here are some thoughts from just a few of the parents who spent countless hours at the Legislature this past month, fighting for Early Education.

We must stay involved, it does make a difference. It is for the children. Our future. Si Se Puede!
Dozens of OLE members and allies stayed at the Legislature late into the night on Feb. 15th to watch the Senate Finance Committee vote down our proposed Constitutional Amendment to save Early Education with money from the State's Land Grant Permanent Fund. The vote was 6 to 5, with Senators John Arthur Smith, Mary Kay Papen, Sue Wilson Beffort, Carroll Leavell, Rod Adair, and Steven Neville opposing the bill.
Please call and thank the Senators who supported the bill:
Senator Howie Morales,(505)986-4863
Senator Gerry Ortiz y Pino,(505)986-4380
Senator Nancy Rodriguez,(505)986-4264
Senator Carlos Cisneros,(505)986-4362
Senator Pete Campos,(505)986-4311
This defeat certainly means parents, kids, and early educators still have tough months ahead, but it does not mean this fight is over. Scores of our parents and kids from all over the state spent countless hours at the legislature and on the phone, talking to legislators. We passed 4 committees, twice as many as we did in 2011. We turned several key "No" votes into "Yeses." We are stronger, wiser, better known, and better positioned now to save Early Education by pursuing other actions and continuing to press this proposal next year
February 20, 2012 at 04:57 PM in Children and Families, Education, NM Legislature 2012, Youth | Permalink | Comments (0)
Session's Over, How Are The Children? Recap of the 2012 NM Legislative Session
The following recap is from the NM Voices for Children.
Early Care and Education
Despite great support from across the state, two joint resolutions (HJR-15, Rep. Rick Miera and SJR-9, Sens. Michael Sanchez and Cynthia Nava) that would have allowed voters to fund early learning programs out of the Land Grant Permanent Fund, did not survive the committee process. A small amount of new funding for early learning programs was added to the annual budget, but it only brings overall funding back to 2010 levels. (See funding breakout below.) Sadly, these critical programs and services still receive about 1% of the state's $5.6 billion general fund.
Health Care
Medicaid received an increase in funding, but it was only enough to cover inflation. Enrollment for children has remained flat, but no new funding was added to enroll more eligible but uninsured children. Our thanks to Rep. Ray Begaye for his hard work on this issue. The Developmental Disabilities Waiver did get an increase of $2.7 million to help provide services to some of those on the waiting list. 
Legislation to create the state's health insurance exchange (required by the Affordable Care Act) did not pass. You may recall, a compromise exchange bill passed in the last session but Governor Martinez vetoed it. The Governor still plans to set up the exchange through executive action, which the Legislature is likely to oppose. A number of Memorials asking for studies or oversight did pass, but do not carry the weight of law.
Closing the Corporate Income Tax Loophole
A perennial bill (SB-9, Sen. Peter Wirth) to close a loophole that multi-state corporations can use to avoid paying income tax on their New Mexico profits finally passed! Unfortunately, it was amended so that it applies only to big-box retailers, which means some of the worst offenders—big banks—will still be able to take their self-appointed tax breaks. Still, this bill does help to level the playing field for local businesses and also lowers the corporate tax rate for everyone by .1%. The Governor has threatened to veto this important legislation, so please CALL her office (505-476-2200) and urge her to SIGN it!
Bills We Supported
A joint resolution (HJR-28, Rep. Miguel Garcia) to place a constitutional amendment on the ballot, allowing voters to have the state's minimum wage increase with inflation failed.
Legislation (SB-1, Sen. Michael Sanchez) that would have provided additional consumer protections for homeowners facing foreclosure failed.
Memorials urging Congress to correct the Supreme Court's Citizens United decision passed. New Mexico is the second state to pass such legislation.
Bills We Opposed
Several bills to require voter photo identification failed.
Attempts to repeal of the law allowing undocumented immigrants to get a driver's license failed.
Legislation to reinstate the death penalty failed.
Legislation to redefine marriage in order to prohibit same-sex marriage failed.
Legislation to enact a Single Sales Factor Formula for computing corporate income taxes failed.
Legislation that provides a tax break for the construction and manufacturing industries—and could cost the state $31 million over two years—passed.
Increased Funding
New Mexico's state SNAP (Food Stamps) supplement was appropriated enough money to provide a minimum of $25 in additional benefits.
The food bank fresh produce distribution program got an increase of $100,000.
Native American Youth suicide prevention programs got $100,000.
The Housing Trust Fund got an additional $3 million.
The TANF program (Temporary Assistance to Needy Families) got $700,000 to restore work-related expenses for TANF clients.
ECE Funding Breakout
NM Pre-K received $4.6 million in additional funds, split between CYFD and PED.
Home visiting/parent coaching received an additional $1 million.
Child care assistance received an additional $3.6 million, enough to serve an estimated 800 of the 5,900 children on the waiting list.
The T.E.A.C.H. scholarship program received an additional $150,000.
Thank you for all your phone calls this session and for your ongoing support of NM Voices' work to prioritize kids and families in our state!
February 20, 2012 at 04:31 PM in Children and Families, Education, NM Legislature 2012 | Permalink | Comments (0)
Sunday, January 29, 2012
SJR 9: Early Childhood Education and the Permanent Fund, Passes Rules Committee
On Friday, January 27, the Rules Committee had a hearing on Senate Joint Resolution 9 (SJR 9), introduced by Senator Michael Sanchez.
SJR9 is proposing an amendment to the NM constitution. It would temporarily increase the distribution from the Land Grant permanent funds, and require a portion of the increased distribution to be used for early childhood education programs. Triggers are built in so if the value of the perm fund drops to less than 8 billion dollars the program would be suspended. 
Some of the Legislatures stated that their constituents have asked where the funds would go? They were stressing "We do not want any unneeded travel expenditures to be used with these funds." The following video explains how these funds would be used. 
People at Ole NM, the creators of the video above, stated: "After watching, you'll see why we all need to fight for this legislation.  Email us at parents@olenm.org to let us know if you can join us Thursday (2/02) for our Early Education Lobby Day in Santa Fe.  Buses and carpools will be leaving from all over the state Thursday morning.  Hop on board.  It's time to win this."
SJR 9 passed the Rules committee with a 4 to 3 vote along party lines.  On to the next committee, stay tuned!
The official name of the bill is PERMANENT FUNDS FOR EDUCATION, CA (CA means it is asking for a state Constitutional amendment.) The next committee is Senate Judiciary, chaired by Richard Martinez, then Senate Finance-src.
This committee is scheduled to meet Monday, Wednesday & Friday at 2:30 p.m. (in Room 321). This bill is not on the agenda for Monday, Jan. 30. Follow it at the State legislature's website link here.
January 29, 2012 at 03:07 PM in Action Alerts, Children and Families, Education, NM Legislature 2012 | Permalink | Comments (0)
Wednesday, January 25, 2012
Youth Spend Day in Court Fighting for Climate Change Protection
From Wild Earth Guardians: Government's failure to act is endangering the well-being of future generations
Today, New Mexico youth and WildEarth Guardians will go to New Mexico First Judicial District Court to defend their right to a healthy earth and sustainable future. They hope that Judge Sarah Singleton will rule in their favor in what experts have called one of the most remarkable legal actions that has the potential to halt human-induced climate change.
On May 4, 2011, seven young plaintiffs filed a lawsuit against Governor Martinez and the State of New Mexico, No. D-101-CV-2011-1514, to compel the State to prevent further increases in carbon dioxide (CO2) emissions and to compel government action in reducing CO2 emissions. Though 16-year-old plaintiff Akilah is young, she has been fighting to protect the environment for many years through environmental service projects along the Rio Grande and educating the youth of the State about the imminence of the climate change crisis through her leadership role in Kids vs. Global Warming. WildEarth Guardians works to replace fossil fuels with clean, renewable energy in order to safeguard public health, the environment, and the Earth's climate for future generations.
Akilah's and WildEarth Guardians' drive in entering the lawsuit also comes from the alarming research of our nation's top scientists. According to leading climate scientist Dr. James Hansen, "the science is crystal clear—we must rapidly reduce fossil fuel carbon dioxide emissions if we are to have a chance of protecting Earth's natural systems for these young people."
The New Mexico lawsuit is part of a larger, innovative climate litigation strategy—the international iMatter Trust Campaign. As part of this campaign, youth plaintiffs launched legal actions in 49 states and the District of Columbia, in addition to a federal lawsuit.
The young plaintiffs have based their lawsuit on the Public Trust Doctrine, which requires sovereign governments to manage and protect vital, natural resources for the common benefit of its citizens. By evoking this doctrine, the plaintiffs are not asking for monetary or punitive damages. They are instead petitioning the court to require that the State of New Mexico fulfill its obligation to protect the climate from excessive greenhouse gas emissions, which will ultimately protect New Mexico's resources for future generations.
There is evidence that New Mexico is particularly vulnerable to climate change and must develop and implement an informed plan to protect the State's public trust resources. In its Statement of Reasons for adopting Greenhouse Gas Cap and Trade Provisions issued on November 10, 2010, the New Mexico Environmental Improvement Board acknowledged that "[c]limate change caused by anthropogenic emissions of GHGs will have a particularly severe impact o[n] the American Southwest, including New Mexico. The warming trends in this region are double the annual global average."
According to Samantha Ruscavage-Barz, attorney for the plaintiffs, "our State has an obligation to our youth to ensure the protection of natural resources on which their security and livelihood depends. That is the essence of the public trust, and it is broken when it comes to climate."
In July of last year, the State of New Mexico and Governor Martinez filed a motion to dismiss the case.
To protect Earth's natural systems and our way of life, the consensus among scientists is that average global surface heating must not exceed 1 °C and CO2 concentrations must decline to less than 350 parts per million this century (we are currently over 390 ppm). To accomplish this reduction, Dr. James Hansen and other renowned scientists conclude that carbon dioxide emissions need to peak in 2012 and decline by 6% per year starting in 2013.
If this is not accomplished, the predicted human-induced impacts of climate change in New Mexico are severe. In a recent report by the U.S. Department of the Interior, the Bureau of Reclamation predicted a temperature increase of 5-6°F for the Upper Rio Grande Basin in the 21st century, accompanied by a decrease in precipitation. Consequences of increased temperatures include decreased snow pack, decreased water availability for agriculture, and reduced habitat for riverine species. Hotter temperatures coupled with decreased precipitation will pose challenges to human health and increase the risk of wildfires, which threaten the State's forests, ecosystems, and rural populations.
Despite the plaintiffs' formidable scientific and legal claims, the state is asking that the public trust case be dismissed. Today, state attorneys will raise jurisdictional defenses in an attempt to prevent the court from hearing the substance of the case. Ultimately, it will be Judge Singleton, who will consider the arguments and decide whether to give New Mexico youth a chance to state their case on the merits and move one step closer to a real climate recovery plan.
"If our government doesn't act quickly to plan for my future, fossil fuel emissions will dictate the future of my entire generation," says plaintiff Akilah Sanders-Reed. "I'm not old enough to vote yet, but I have rights. I hope the court will do the right thing and hear our case."
January 25, 2012 at 09:00 AM in Action Alerts, Children and Families, Climate, Energy, Environment, Santa Fe | Permalink | Comments (3)
Tuesday, January 24, 2012
Medicaid Action Day at Our Roundhouse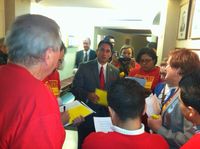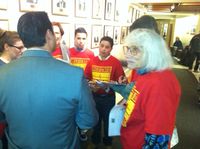 Above are photos of medicaid recipients speaking with Sen. Morales
"More than 70 Medicaid advocates today visited the Legislature and Governor's office, asking policymakers to protect this vital health-care program that serves more than 550,000 New Mexicans, many of whom are children.
Many of the advocates at today's Medicaid Lobby Day at the Roundhouse are recipients of the health program designed to cover the poor.
Advocates and recipients are concerned about Governor Martinez's plan to redesign Medicaid, fearing the governor will push to implement co-pays, which will hurt working families.
The photo below is a meeting held at the Governors office to discuss their concerns.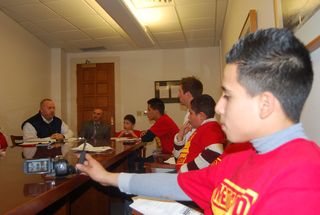 "Too many New Mexico families are in the impossible position of choosing between food and rent or food and electricity," said Roqui Jones, a Medicaid supporter. "To add Medicaid co-pays onto this burden would be disastrous as people work to lift their families out of poverty and create better lives for their kids."
Medicaid Lobby Day was sponsored by several New Mexico organizations representing thousands of New Mexico Medicaid recipients. These include: OLE New Mexico, New Mexico Alliance for Retired Americans, New Mexico Center on Law and Poverty, Know Your Care New Mexico, LULAC, NM CIR/SEIU, Albuquerque Health Care for the Homeless and Mi Via Moving Forward."
January 24, 2012 at 02:37 PM in Children and Families, Healthcare, Medicaid, NM Legislature 2012 | Permalink | Comments (0)
Sunday, November 13, 2011
FOOD AND COAT DRIVES IN SANTA FE 11/14/2011 to 11/20/2011
WHAT: The Food Cadre of Earth Care is hosting a Food and Winter Coat Drive November 14 - 20th to benefit the SFPS ADELANTE Program for Homeless Youth. The drive coincides with National Hunger and Homelessness Awareness Week. White rice, dry pinto beans, canned fruit, pasta, and peanut butter are especially needed.
WHERE: The following locations are accepting donations of food and coats from the public: Amy Biehl Community School, Capital High School, the City of Santa Fe Solid Waste department (1142 Siler Rd.), Earth Care, Farmers Market (during Tues. and Sat. markets), Milagro Community Garden (morning of 11/12 only), Salazar Elementary, Santa Fe High School, Santa Fe Prep, and Tesuque Elementary.
WHY: The Youth Food Cadre is a group of 16 young professionals who have dedicated a year to work with local food and food justice in Santa Fe at the City, Farmers Market Institute, Food Policy Council, Cooking With Kids, Santa Fe Public Schools, ADELANTE Program, and the Teen Parent Center. The ADELANTE Program provides support to more than 1,300 students with the average age of nine. Santa Fe has about 8% students who are in homeless situations, which is significantly higher than average for the U.S. According to "America's Youngest Outcasts," a comprehensive national study on child homelessness.
November 13, 2011 at 02:03 PM in Children and Families, Events, Santa Fe, Youth | Permalink | Comments (0)
Thursday, October 20, 2011
10/22: Halloween Carnival at Elk's Lodge to Benefit Boys and Girls Club of Santa Fe, More

Click image for larger version
October 20, 2011 at 07:05 PM in Children and Families, Events, Holidays, Santa Fe | Permalink | Comments (0)
Saturday, October 08, 2011
10/8: 20th Annual Barrett Foundation Fundraiser at Hotel Albuquerque/Casa Esencia
From the Barrett Foundation:
Our annual fundraising event, Swing into the 20th Gala/After Party, is set for Friday, October 8, at Hotel Albuquerque at Old Town, as well as Casa Esencia –- Albuquerque's most exclusive cocktail lounge and dance club. This year's fundraiser is different from all others, because the pubic can attend both the Gala and After Party: Clubbing for a Cause, or just the After Party, so people of varying interests and demographics can participate. This is a chance to make a real difference in the lives of the ever-growing population of homeless women and children right here in Albuquerque.
The $50 Casa Esencia After Party ticket equates to a safe night's shelter, food and clothing for a woman and her children -- plus you get to dance the night away in the city's swankiest venue to both a DJ and live music! Of course if you want to start the night a bit earlier and make an even bigger impact, you can attend the Gala first, at 6:00 PM, and then finish the night, from 8:30 PM to midnight, at Casa Esencia, located on the same property as Hotel Albuquerque at Old Town.
Tickets for the Gala including entrance to the After Party: Clubbing for a Cause are $100, with a suggested donation of $50 to be collected at the door of Casa Esencia. Signature martinis, dinner, a silent auction, a live auction and live music are all a part of the fun at the Gala. For more information go to barrettfoundation.org or call 505-246-9244 ext. 103.
Barrett Foundation: Brother Mathias Barrett founded the Barrett House in 1985. Brother Mathias was a legendary friend of the homeless; his life's work was providing shelter to the homeless men and women throughout the United States. Throughout the years the Barrett House shelter has expanded to provide not only emergency housing but to also offer transitional services.
Barrett Foundation is an independent, nonprofit organization in Albuquerque, New Mexico, helping homeless women and children build better lives. In addition to food, clothing and shelter, Barrett Foundation provides case management, critical skills training and the support needed to plan and establish a more stable future for themselves and their children.
October 8, 2011 at 11:39 AM in Children and Families, Domestic Violence, Events, Housing, Women's Issues | Permalink | Comments (0)
Saturday, October 01, 2011
10/1: Third Annual ABQ International Festival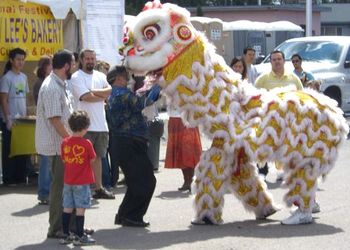 From the ABQ International Festival:
You're invited to the Third Annual Albuquerque International Festival, which will be held in the Talin Market  parking lot on the SE corner of Lousiana and Central in Albuquerque's International Distrcit on Saturday, Ocober 1, from 10:00 AM to 5:00 PM. The free event will showcase a sampling of the food, music, dance and art that the melting-pot International District has to offer.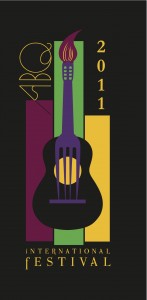 Organized by STEPS and sponsored by the City of Albuquerque, the ABQIF highlights the International District of Albuquerque, as well as STEPS clients. The day-long Festival is STEPS' biggest community event and features a wide variety of entertainment, food, crafts and community organizations that represent Albuquerque's many cultures. First held in 2009, the ABQIF is one of Albuquerque's premier Fall events.
This should be a great festival with exciting entertainment and an added attraction this year ... A KIDZ ZONE. Free parking is available at Alcazar and Central SE, and the Festival is accessible by transit via the Central Avenue (Route 66) bus and the Louisiana (Route 157) bus. For more info, call 508-9225 or visit stepsabq.org.
October 1, 2011 at 07:52 AM in Children and Families, City of Albuquerque, Events, Food and Drink, Music | Permalink | Comments (0)