« November 2009 | Main | January 2010 »
Thursday, December 31, 2009
Welcome to the New Year and the Second Decade of the 21st Century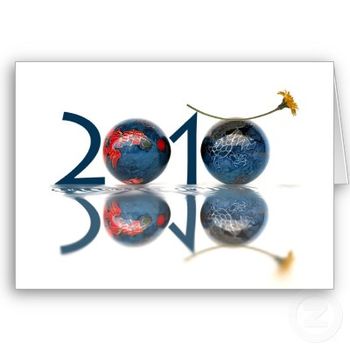 To Everything (Turn, Turn, Turn)
There is a season (Turn, Turn, Turn)
And a time to every purpose, under Heaven

A time to be born, a time to die
A time to plant, a time to reap
A time to kill, a time to heal
A time to laugh, a time to weep

To Everything (Turn, Turn, Turn)
There is a season (Turn, Turn, Turn)
And a time to every purpose, under Heaven

A time to build up, a time to break down
A time to dance, a time to mourn
A time to cast away stones, a time to gather stones together

To Everything (Turn, Turn, Turn)
There is a season (Turn, Turn, Turn)
And a time to every purpose, under Heaven

A time of love, a time of hate
A time of war, a time of peace
A time you may embrace, a time to refrain from embracing

To Everything (Turn, Turn, Turn)
There is a season (Turn, Turn, Turn)
And a time to every purpose, under Heaven

A time to gain, a time to lose
A time to rend, a time to sew
A time for love, a time for hate
A time for peace, I swear it's not too late
Happy New Year
to you and yours.
Let's hope it will be a time of
justice,
renewal,
peace,
courage,
creativity,
love,
friendship
and compassion!
December 31, 2009 at 03:50 PM in Holidays | Permalink | Comments (0)
Congressman Harry Teague Kicks Off "Solutions for Southern New Mexico" Tour
Congressman Harry Teague will kick off his "Solutions for Southern New Mexico" tour this Saturday, January 2nd, according to an announcement released by his office. During the weeklong tour Teague will visit all 18 counties in the 2nd Congressional District. Throughout the week, he will meet with constituents, community leaders and attend various events across the district.
The "Solutions for Southern New Mexico" tour features "Harry in Your Hometown" events in every county. Members of the public are encouraged to attend and meet with Congressman Teague one on one to share their thoughts and questions with him and to learn more about how his office can help them solve problems with federal agencies. The "Harry in Your Hometown" schedule for the tour is below and additional event advisories will follow throughout the tour.
Since taking office in January, Congressman Teague has hosted more than 70 "Harry in Your Hometown" events across southern New Mexico and opened six Congressional Field Offices. The "Harry in Your Hometown" program is a community outreach initiative developed by Congressman Teague to help him stay in touch with constituents throughout New Mexico's Second Congressional District.
"Harry in Your Hometown" Schedule:
Call 1-888-9-TEAGUE if you have questions about any of these events.
Harry in Your Hometown: Eunice
Viva Villa, 808 Main Street
Saturday, January 2nd, 9:00 AM – 10:00 AM
Harry in Your Hometown: Carlsbad
Carlsbad Municipal Library, Annex Meeting Room
101 South Halagueno
Saturday, January 2nd, 1:00 PM – 2:00 PM
Harry in Your Hometown: Dexter
Dexter Village Hall, 115 E. 2nd Street
Saturday, January 2nd, 5:30 PM – 6:30 PM
Harry in Your Hometown: Capitan
Capitan City Hall, 114 Lincoln Avenue
Sunday, January 3rd, 12:00 PM – 1:00 PM
Harry in Your Hometown: Carrizozo
Carrizozo Town Hall, 400 9th Street
Sunday, January 3rd, 2:00 PM – 3:00 PM
Harry in Your Hometown: Alamogordo
VFW Post #7686, 700 Highway 70 West
Sunday, January 3rd, 4:30 PM – 5:30 PM
Harry in Your Hometown: Anthony
Women's Cultural Center, 303 Lincoln Street, Anthony
Monday, January 4th, 8:00 AM –9:00 AM
Harry in Your Hometown: Las Cruces
DACC Mesquite Learning Center
890 Tornillo Street
Monday, January 4th, 12:30 PM – 1:30 PM
Harry in Your Hometown, Truth or Consequences
Civic Center-Red Room, 400 W. 4th Street
Monday, January 4th, 4:00 PM – 5:00 PM
Harry in Your Hometown: Deming
LaFonda Restaurant, 601 East Pine Street
Monday, January 4th, 7:00 PM – 8:00 PM
Harry in Your Hometown: Lordsburg
Kranberry's, 1405 Main Street
Tuesday, January 5th, 8:00 AM – 9:00 AM
Harry in Your Hometown: Silver City
Grant County Administrative Building
1400 Highway 180 East
Tuesday, January 5th, 11:30 AM – 12:30 PM
Harry in Your Hometown: Reserve
Reserve Village Hall, 15 Jake Scott Street
Tuesday, January 5th, 5:00 PM – 6:00 PM
Harry in Your Hometown: Milan
Parks & Recreation Building, 407 Airport Road
Wednesday, January 6th, 8:30 AM – 9:30 AM
Harry in Your Hometown: Socorro
Socorro Senior Center, 905 Ake Street
Thursday, January 7th, 10:00 AM – 11:00 AM
Harry in Your Hometown: Belen
Belen City Hall, 525 Becker Avenue
Thursday, January 7th, 2:15 PM – 3:15 PM
Harry in Your Hometown: Los Lunas
Congressman Teague's Los Lunas Congressional District Office
3445 Lambros Loop, NE
Thursday, January 7th, 5:30 PM – 6:30 PM
Harry in Your Hometown: Bosque Farms
Bosque Farms Village Center, 950 South Bosque Loop
Friday, January 8th, 12:00 PM – 1:00 PM
Harry in Your Hometown: Santa Rosa
Joseph's Bar and Grill, 1775 Historic Route 66
Saturday, January 9th, 9:00 AM – 10:00 AM
Harry in Your Hometown: Ft. Sumner
Ft. Sumner City Hall, 500 Sumner Avenue
Saturday, January 9th, 12:00 PM -1:00 PM
December 31, 2009 at 12:16 PM in Events, Rep. Harry Teague (NM-02) | Permalink | Comments (1)
Wednesday, December 30, 2009
Rep. Lujan to Meet with Constituents in Farmington & Gallup, Highlight Recovery Act Funded Projects
Next week, Rep. Ben Ray Lujan will travel New Mexico's 3rd Congressional District to meet with constituents and highlight important projects. Rep. Lujan will join the Farmington Police Department to discuss how funding through the American Recovery and Reinvestment Act will help their community. In Farmington, he will also tour a local medical center. After visiting Farmington, Rep. Lujan will travel to Gallup where he will hold open office hours. Following his open office hours, Rep. Lujan will visit the Community Pantry in Gallup.
See below for details:
Rep. Lujan to Highlight American Recovery and Reinvestment Act Funding for Farmington Police Department
Monday, January 4, 2009, 9:00 - 10:00 AM (MT)
Farmington Police Department Bldg. and Administration
900 Municipal Drive, 2nd Floor, Farmington, NM
San Juan Regional Medical Center Tour
Monday, January 4, 2009, 11:45 - 12:45 AM (MT)
801 West Maple, Farmington, NM
Gallup Open Office Hours
Monday, January 4, 2009, 4:00 - 5:00 PM (MT)
Rep. Lujan's Gallup District Office
110 West Aztec Avenue, Gallup, NM
Rep. Lujan to Highlight American Recovery and Reinvestment Act Funding for the Community Pantry in Gallup
Monday, January 4, 2009, 5:30 PM (MT)
Community Pantry, 1130 Hassler Valley Road, Gallup, NM
December 30, 2009 at 04:05 PM in Events, Obama Administration, Rep. Ben Ray Lujan (NM-03) | Permalink | Comments (0)
Environment New Mexico Issues Scorecard, Applauds New Mexico's Congressional Champs
Senators Jeff Bingaman and Tom Udall and Representatives Martin Heinrich and Ben Ray Luján of New Mexico's Congressional delegation voted for the environment 100% of the time in the past year and a half, according to the annual Congressional Scorecard Congressional Scorecard (pdf) on major environmental issues released today by Environment New Mexico.
Environment New Mexico is releasing its annual scorecard as part of its national campaign to pass legislation in Congress to repower our economy with clean energy and cut global warming pollution.
"Both of our senators, as well as two of our representatives, have consistently voted to put the environment ahead of special interests. In the past year and a half they successfully fought to invest an unprecedented $80 billion in clean energy and to protect more than two million acres of wilderness," said Environment New Mexico Environment Associate Kim McMurray in a statement released today. "These scorecards are an important tool to educate the public about the voting records of their elected officials and to honor public officials like this that have a record of putting the environment first."
Environment New Mexico scored 7 votes in the Senate ranging from an economic recovery bill that allocates $80 billion in clean energy investment to a bill to cap global warming pollution to protecting our coasts from offshore drilling. They scored 15 votes in the House ranging from a bill to repower America with clean energy and begin to reduce global warming pollution to protecting the Wild Sky Wilderness area in Washington state to investing $80 billion in clean energy to recover our economy to protecting the Great Lakes.
"We applaud our Congressional delegation for being heroes for the environment. New Mexico has only one member of Congress who did not receive a 100 percent score for consistently voting to protect the environment," said McMurray.
With the help of our delegation the 111th Congress is making progress in several key areas. Already, the House of Representatives has passed a bill to begin to repower the country with clean energy and limit global warming pollution.
Senator Bingaman's position as chair of the Energy and Natural Resources Committee puts him in a unique position to champion environmental issues on the national level. "I am fortunate to chair the Senate Energy and Natural Resources Committee," Bingaman said. "In that capacity, I am able to help protect our nation's special places and better position the country to shift to cleaner energy. We've made some progress already on both those fronts during this Congress and I look forward to continuing to advance these issues in 2010," Bingaman continued.
Environment New Mexico is a nonprofit, nonpartisan environmental advocacy organization.
December 30, 2009 at 12:54 PM in Energy, Environment, NM Congressional Delegation, Rep. Ben Ray Lujan (NM-03), Rep. Martin Heinrich (NM-01), Sen. Jeff Bingaman, Sen. Tom Udall | Permalink | Comments (4)
Tea Party Protesters Gunning for Attention in Alamogordo
According to "Otero Tea Party Patriot" Ralph West, guns are the next big thing at right-wing protests. "I think this will be the start of something big," West said in an article in today's Alamogordo Daily News.
"This" is an "open carry" protest being co-hosted by the Otero Tea Party Patriots, the Alamogordo Second Amendment Task Force and the Sons of Liberty Riders on Saturday in Alamogordo. According to West, "We're basically protesting the entire Obama administration." Participants are "encouraged" to bring guns.
According to the article, pistol-packing protesters intend to highlight their weaponry to get more attention from the media -- and Sarah Palin:
"That's what will be different (with Saturday's protest). People will be wearing guns, which is legal in this state," said Ralph West, a member of the Otero Tea Party Patriots. "We figured it would get some attention."

West said he's contacted several media outlets in New Mexico, as well as Fox News and former vice presidential candidate Sarah Palin.
Carrying an unconcealed firearm is legal in New Mexico by anyone over the age of 19. A person can openly carry in most places, except a federal or state building, school or restaurants and bars that serve alcohol.
The groups applied for a permit to conduct an "open carry event" with the City of Alamogordo. Because of the firearms request, the permit application was forwarded to the Alamogordo Department of Public Safety, which is expected to make a decision on it today.
As gun advocates point out, most gun owners can be expected to act responsibly when carrying a weapon at a public rally. Critics, however, argue that it only takes one out-of-control person to get fired up at a protest and fire his or her gun -- which just might set off an exchange of gunfire with other protesters or even law enforcement officers, putting the entire crowd at risk. In addition, some who want to attend a rally in opposition to the protest can easily be intimidated by armed participants in the crowd.
Toting guns in public is a hot topic in Alamogordo of late. Earlier this month, Otero County Commissioner Ronny Rardin proposed changing the county's personnel policy to allow county employees openly carry their guns to work.
There's also been a push in other states to allow the open carry of guns in government buildings and elsewhere, and to bring guns to public events. This month in New Hampshire, for instance, activists are protesting the reinstatement of a rule banning the carrying of weapons in the New Hampshire Statehouse. Such a law was in effect when Republicans dominated the New Hampshire legislature from 1996 to 2006, but then lapsed. Legislative leaders there say the rule is needed to avoid trouble:
Both Senate President Sylvia Larsen, D-Concord, and Speaker of the House Terie Norelli, D-Portsmouth, said a group of onlookers in the House gallery this spring got out of hand, openly carrying firearms and shouting at lawmakers during debate while a group of fourth graders sat nearby.
This summer, right-wing activists made headlines by carrying guns -- including a semi-automatic rifle -- outside the convention center in Phoenix where President Obama was giving a speech. The week before, when Obama appeared in New Hampshire to talk about healthcare, a man carrying a sign that read, "It is time to water the tree of liberty" – alluding to Thomas Jefferson's speech, "The tree of liberty must be refreshed from time to time with the blood of patriots and tyrants" – stood outside the meeting with a pistol strapped to his leg.
There are also ongoing controversies about whether college and university students should be allowed to carry guns on campus.
All of this is taking place against a backdrop of this summer's often rowdy and sometimes violent tea bagger protests at health care town halls and elsewhere. How long will it take for some kook to fire a weapon into a crowd or at a public official and set off a tragic chain of events? Your guess is as good as mine.
December 30, 2009 at 11:17 AM in Events, Guns, Obama Administration | Permalink | Comments (15)
Tuesday, December 29, 2009
Food for Thought: New Santa Fe-Based Sustainability Blog
There's a new, Santa Fe-based blog called Food for Thought that focuses on food sustainability and how to get there from here. As explained on the site, Food for Thought is:
A blog about transitioning in Santa Fe, New Mexico -- and environs. "Transitioning," in this context, means shifting from a non-sustainable, irresilient and unethical system to a sustainable, resilient and ethically sound one. This blog emphasizes food relocalization and local-regional food security as a means of facilitating and encouraging over-all transitioning in Santa Fe (and thereabouts). This blog is supportive of, yet not affiliated with, the Transition Network.
The blog is the project of James R. Martin, who "has been reading and thinking about "this sort of thing" since he stumbled upon a paperback copy of E. F. Schumacher's "Small Is Beautiful" as a youth," according to the site. Besides posts, the site includes links to many resources that deal with transitioning to a more sustainable way of living. Check it out.
December 29, 2009 at 12:58 PM in Environment, Food and Drink, Weblogs | Permalink | Comments (1)
Today: Peace Groups Solidarity Vigil for Gaza Freedom March in Albuquerque
From the Middle East Peace and Justice Alliance:
A dozen New Mexico peace groups are holding a vigil today in Albuquerque in solidarity with the Global Gaza Freedom March taking place in Egypt/Gaza from December 27-31, 2009. The purpose of the vigil is to mourn the loss of life and destruction of civic infrastructure as a result of the 2008/9 Israeli invasion, which resulted in the deaths of 348 Palestinian children, destroyed over 14,000 buildings including schools and mosques, and left 71,675 people homeless.
The Gaza Luminaria Vigil will take place on Tuesday, December 29, 2009, from 4:00 to 6:00 PM, in front of the federal court house on Lomas, between 3rd and 4th streets in downtown Albuquerque. Vigil sponsors include: Another Jewish Voice, Albuquerque; Another Jewish Voice, Santa Fe; Center for Action and Contemplation; the Coalition to Stop $30 Billion to Israel; CODE PINK; the Middle East Peace & Justice Alliance; Pax Christi; Stop the War Machine; United Nations Association; UNM Coalition for Peace & Justice in the Middle East; and Veterans for Peace.
The names of the children killed will be read at the vigil by Jewish and Palestinian American children.
Another purpose is to protest the continued Israeli blockade of Gaza that began in June of 2007. According to Rita Erickson, one of the vigil organizers, "Israel's siege has prevented the reconstruction of Gaza, preventing the importation of building supplies, humanitarian aid, food, medical supplies, school books, and fuel." Another organizer, Janice Hart of Another Jewish Voice, notes that "This kind of collective punishment is illegal under international law, particularly the Fourth Geneva Convention. Israel continues to control all access to the Gaza Strip via the Mediterranean as well as overland via Israel and via Egypt through agreements with the Egyptian government."
This vigil is one of scores being held throughout the world in solidarity with the Global Gaza Freedom March being held in Egypt/Gaza on December 27-31. Over 1400 people are attempting to cross into Gaza for the march, but according to Medea Benjamin of Code Pink, a march organizer, "the Egyptian authorities have blocked our participants' freedom of movement and interfered with a peaceful commemoration of the dead," Benjamin added that the Gaza Freedom March participants are continuing to urge the Egyptian government to allow them to proceed to Gaza.
December 29, 2009 at 10:40 AM in Events, Middle East | Permalink | Comments (0)
Monday, December 28, 2009
Ceremony Tuesday to Celebrate New Hospital in Santa Rosa to be Built with ARRA Funds
USDA Rural Development State Director Terry Brunner announced in a statement released today that Congressman Harry Teague and Lt. Governor Diane Denish will join him in a ceremony kicking off the construction of a new $10 million hospital in Guadalupe County.
In making the announcement Brunner said, "The new Guadalupe County hospital will replace the existing 56-year-old, 10-bed acute care hospital with a 10-bed, 21,410 square foot hospital and a 10,000 square foot medical clinic. Brunner added, "This will be the only full facility hospital on Interstate-40 between Albuquerque and Amarillo, Texas, and eastern New Mexico residents will see their access to modern medical services grow substantially."
The funding for the new hospital is made possible by a $9,400,000 American Recovery and Reinvestment Act (ARRA) loan through USDA Rural Development's Community Facilities loan program. The program provides funds to build essential community facilities and provides fundamental equipment for these facilities in rural areas of population of 20,000 or less.
To celebrate the obligation of funds to build the new facility a closing ceremony will be held at the Guadalupe County Court House on December 29, 2009 at 11:00 AM. Following the signing of the legal documents, a ceremonial obligation of funds certificate will be presented to the Guadalupe County Commission and Hospital Board. The ceremony will be held at the Santa Rosa Mid-School located at 116 Camino De Vida Road at the intersection of Camino De Vida and U.S. Highway 54.
The new hospital, to be built on the southwest side of Santa Rosa, will provide medical care to the 5,000 residents of Guadalupe County and the surrounding area with the most modern up–to-date medical services and equipment. The current hospital serves a 5,032 square mile area including the City of Santa Rosa, several small villages and many square miles of sparsely populated area along Interstate 40 and U.S. Highway 54.
Further information on the Community Facilities Program and other Rural Development programs can be obtained by calling 505-761-4953 or by visiting the USDA website.
December 28, 2009 at 01:50 PM in Events, Healthcare, Obama Administration, Rural Issues | Permalink | Comments (1)
Think About It: Our Real Enemies
"Our real enemies are not in some distant land. They're not people whose names we don't know and cultures we don't understand ... The enemy is a system that wages war when it's profitable ... the CEOs who lay us off from our jobs when it's profitable ... the insurance companies who deny us health care when it's profitable ... the banks who take away our homes when it's profitable. Our enemies are not five thousand miles away. They are right here at home."
--Mike Prysner, Iraq War Veteran
December 28, 2009 at 01:17 PM in Afghanistan, Corporatism, Iraq War, Veterans | Permalink | Comments (6)
Mark Your Calendar: Ward 18A & Sen. Cisco McSorley to Host East Route 66 Legislative Forum on Jan. 12
Ward 18A of the Democratic Party of Bernalillo County, in collaboration with Senator Cisco McSorley, will be hosting a POT LUCK dinner for Democrats along East Route 66 on Tuesday, January 12th, at 6:00 PM to discuss the upcoming Legislative Session. The dinner will take place at the Plumbers' and Pipefitters' Hall located at 515 San Pedro SE in Albuquerque (map). Invited wards include 18A, 18B, 19A and 19B.
Lt. Gov. Diane Denish will be our special guest. Confirmed legislators include Rep. Gail Chasey, Sen. Tim Keller, Sen. Tim Eichenberg and Rep. Sheryl Williams Stapleton.
Besides the opportunity to share some great food and meet fellow Democrats, the forum provides a space where you can meet your Senators and Representatives and discuss the upcoming Legislative Session. A panel discussion will be held to allow you to:
Communicate directly with your members of the House and Senate about spending priorities for the upcoming Legislative Session.
Express your concerns / share your ideas about how revenues and spending plans can be better aligned to meet the State's needs.
Additionally, there will be Candidate's Petitions to sign and the opportunity to meet some Democratic members of the House that need your help to keep their seats.
Please share this info with all who may be interested. Keep New Mexico Blue!
Thanks,
Michael Folsom, Chair Ward 18A
Nancy Denker, Vice Chair Ward 18A
Sara Attleson, Chair Precinct 244
December 28, 2009 at 11:54 AM in Democratic Party, Diane Denish, Events, NM Legislature 2010 | Permalink | Comments (1)
Sunday, December 27, 2009
The Case of the Clueless Conservatives: Chief Justice John Marshall Versus the "10thers" (by Stephen Jones)
This is a post by contributing writer, Stephen Jones, who is a progressive political activist and a resident of Las Cruces, New Mexico.
After nearly a year of watching the antics of raving bands of right wing fringe groups and their flaky leaders both inside and outside of Congress; among them the "teabaggers," the "birthers," the "deathers," Rep. Michele Bachmann, and neo-Confederate Rep. Joe Wilson, just to name a few, we are now confronted by yet another brigade of the insane, this time in the disguise of some sort of pseudo-intellectual wavers of the United States Constitution, dubbed the "10thers."
The "10thers" are a group of right wing extremists obsessed with telling us that all legislation and actions of the Congress and the President are usurpations of power and unconstitutional, thanks to the provisions of the 10th Amendment. Unlike the cartoonish Orly Taitz, the "10thers" sound as though they actually made it past the 6th Grade literacy exam. Peel back the Constitutional rhetoric and one finds more of the same.
This obsession with the 10th Amendment comes and goes amongst extreme Conservatives. Generally it comes into vogue whenever Democrats hold a majority in the Congress or possession of the White House. Then when it is the GOP in the driver's seat, the 10th Amendment is quickly forgotten. After the election of Barack Obama, Republican legislative majorities in seven states, Alaska, Idaho, Louisiana, North Dakota, Oklahoma, South Dakota, and Tennessee, quickly passed "state sovereignty" resolutions based on the 10th Amendment, and Republican extremists have introduced similar resolutions in 30 others.
The 10th Amendment reads, "The powers not delegated to the United States by the Constitution, nor prohibited by it to the States, are reserved to the States respectively, or to the people." This sentence, taken alone, seems straightforward enough. It suggests, if read by itself, that the framers meant for any power not specifically written into the Constitution to be outside the authority of the Congress, the President, or the Federal Government.
This argument is as old as the Republic itself. In fact it precedes the United States Constitution. It was this very issue that brought the framers to Philadelphia in 1787 in the first place.
Under the Articles of Confederation, our first Constitution, the Federal Government was forbidden to enact or enforce legislation without the consent of the legislatures of the States. Article II of the Articles of Confederation, reads, "Each state retains its sovereignty, freedom, and independence, and every power, jurisdiction, and right, which is not by this Confederation expressly delegated to the United States, in Congress assembled."
It was this Article, which made the national government a de facto fiction, that spurred the states to call a Constitutional Convention to alter it. Instead of altering it, the framers tossed the Articles into the trash bin of history and emerged with the United States Constitution, which was ratified in 1789.
In place of Article II of the Articles of Confederation, Article IV of the U.S. Constitution reads, "This Constitution, and the Laws of the United States which shall be made in Pursuance thereof; and all Treaties made, or which shall be made, under the Authority of the United States, shall be the supreme Law of the Land; and the Judges in every State shall be bound thereby, any Thing in the Constitution or Laws of any State to the Contrary notwithstanding."
To enact the laws of the nation the framers created the Congress, consisting of the House of Representatives and the Senate, and gave that body the power, "To make all Laws which shall be necessary and proper for carrying into Execution the foregoing Powers and all other Powers vested by this Constitution in the Government of the United States, or in any Department or Officer thereof."
That the framers considered this Congressional law-making function of the Federal government paramount can probably be assumed from the fact that they placed this power of Congress in Article number One of the Constitution.
To win ratification over the objections of the Anti-Federalists, the framers agreed to the language of the 10th Amendment, so long as the language was significantly watered down from its ancestor in the Articles of Confederation, which was significant indeed, considering that the Amendment says, "Powers not delegated to the United States by the Constitution." (See Article I and Article IV, cited above.)
This "10ther" argument is nothing new. This year it has been raised over the health care debate, and to charge the Democratic Congress and President with illegitimacy, and couch the charge with high-sounding "constitutional" authority. "Where in the Constitution does it say what kind of light bulb I can have," the indignant "10thers" ask?
During the Clinton Administration the 10th Amendment was raised by the extremist right against Congressional passage of the Brady Bill and the Clinton tax bill of 1993. In the 1960's the extremist right claimed the 10th Amendment protected the States against enforcement of the Civil Rights and Voting Rights Acts. The right raised the issue of the 10th Amendment against Franklin Roosevelt's New Deal, and against Theodore Roosevelt's Square Deal. In the years leading up to the Civil War, the 10th Amendment was invoked in defense of slavery.
Senator John C. Calhoun of South Carolina engineered the "nullification" of the Federal Tariff law in his home state. In response, President Andrew Jackson sought, and received authorization from Congress to send troops into South Carolina to enforce the Tariff. The Army proved unnecessary, before Jackson could begin firing, South Carolina quickly rescinded its "nullification" act.
The Army did take action in 1794, however, when 18th Century "10thers" in Western Pennsylvania refused to pay a Federal whiskey tax. As President and Commander in Chief, George Washington personally led Federal troops across Pennsylvania, put down the tax rebellion, and enforced the Federal rule of law.
That the extreme right continues to grab a single sentence in the U.S. Constitution again and again to oppose and attempt to de-legitimize the actions of the Congress or the Federal Government whenever it is in the hands of Democrats (or George Washington) does not surprise me. What is astonishing is that progressives always seem so bewildered by the argument every time they raise it.
Our second Chief Justice, John Marshall, an old Federalist, friend of George Washington, and an appointee to the Supreme Court by President John Adams, wasn't bewildered when it was raised in McCulloch v. Maryland, which was argued before the Court in 1819.
This landmark case established first of all, that Congress had implied powers granted by the Constitution, whether the power was specifically enumerated in the text or not, and second, that no state had a right to impede the laws of the Congress and the Federal Government.
In McCulloch, the State of Maryland challenged the constitutionality of Congress using its legislative authority to charter a Federal corporation, the Bank of the United States, a power not specifically enumerated in the Constitution. In 1818, Maryland, in opposition to the Federal Government, levied a tax against any bank "not chartered by the State legislature."
In a 7-0 decision of the Court, Chief Justice Marshall ruled, "Among the enumerated powers, we do not find that of establishing a bank or creating a corporation. But there is no phrase in the instrument which, like the articles of confederation, excludes incidental or implied powers; and which requires that everything granted shall be expressly and minutely described. Even the 10th amendment ... omits the word 'expressly,' and declares only, that the powers 'not delegated to the United States, nor prohibited to the states, are reserved to the states or to the people.'"
In the "necessary and proper" clause of Article I, Chief Justice Marshall said the Court found the implied powers to legislate, and Federal authority to enforce the laws enacted by Congress. Whether a power needed to be specifically enumerated in the text of the Constitution, Marshall wrote, "This provision is made in a constitution, intended to endure for ages to come, and, consequently, to be adapted to the various crises of human affairs. To have prescribed the means by which government should, in all future time, execute its powers, would have been … an unwise attempt to provide … for exigencies which, if foreseen at all, must have been seen dimly, and which can be best provided for as they occur."
As to the issue of "State's rights" to defy the authority of the Federal Government, the Court ruled against Maryland. Speaking for the Court, Marshall wrote, "This was not intended by the American people. They did not design to make their government dependent on the States."
The idea that the Congress has the right to make the laws has been established since 1789, contested before the Supreme Court and decided repeatedly by the courts since 1819. As that old Conservative, Alexander Hamilton, wrote, "If the end be clearly comprehended within any of the specified powers, and if the measure have an obvious relation to that end, and is not forbidden by any particular provision of the Constitution, it may safely be deemed to come within the compass of the national authority."
That, as Alexander Hamilton, would tell you, is why the Congress can, if it so desires, legislate as to what kind of light bulb you can buy.
To read more posts by contributing writer Stephen Jones, visit our archive.
December 27, 2009 at 01:04 PM in By Stephen Jones, Contributing Writer, Government, Republican Party, U.S. Constitution, US Supreme Court | Permalink | Comments (2)
Saturday, December 26, 2009
NM Court Says Public Comments at County Commission Meetings Must Remain Free
On December 22, a New Mexico court ruled that the Valencia County Commission could not ban local resident Michael Wood from attending or making public comments at commission meetings, according to a statement released by the ACLU of New Mexico. Wood alleged that the ban, issued by the commission on September 16, 2009, was a prior restraint and discriminated against the content of his comments, violating his First Amendment right to free speech. Arguing on behalf of Wood, the ACLU of New Mexico obtained a preliminary injunction from the 13th Judicial District, allowing him to attend and participate in the public comments section of the meetings. The court granted the extraordinary relief and ruled that under the First Amendment, the commission did not have a legal right to ban Wood.
"We are pleased that the a New Mexico court has reaffirmed that individuals have the right to criticize their elected officials on issues of public importance during the public comments section of county commission meetings," said Peter Simonson, Executive Director of the ACLU of New Mexico. "Non-disruptive public comments cannot be suppressed simply because the commissioners do not like what is being said."
This ruling comes on the heels of a similar controversy in Truth or Consequences, NM, where the city commission instituted a rule that required all public comments be written and submitted in advance for scrutiny. The ACLU of New Mexico sent a letter to the City Attorney's office notifying them that the rule is unconstitutional. The rule has since been dropped.
"We are hopeful that other local governing bodies throughout New Mexico will note the outcome of these cases and refrain from initiating similar rules and actions that inhibit free speech," said Simonson.
"Local governments created these public comments sections precisely so that citizens could speak their minds. Censoring or suppressing this speech is not only unconstitutional, but also defeats the purpose of giving the public a chance to comment during these meetings."
ACLU-NM cooperating attorney Steven M. Chavez, ACLU-NM Co-legal director Phil Davis, and ACLU-NM Staff Attorney Brendan Egan represent Mr. Wood.
December 26, 2009 at 12:31 PM in Civil Liberties, Justice | Permalink | Comments (3)