Wednesday, January 25, 2012
Indians Are On Cocaine: A Republican Perspective
The following is from Guest Blogger; Peter Moulson.
Those eager beavers who attended the hearing on Indian water rights in the House Energy and Agriculture committees may have taken aback by two voices pushing hard against the validity of Indian water rights. Apparently the Cocaine habit that Indians have from their dealer, the Feds, means they have too much of "our" water--so let's get the water back from the Indians.
Rep. Ezzell (R-Roswell) said that the federal government's fiduciary duty to honor its treaty obligations to Native Americans is "like a cocaine habit that we Americans just keep paying for no matter what."  What? Break Federal law to steal water rights for unspecified others?  We asked Rep. Ezzell if she would repeat her comments for us:
Of course anti-Indian language has been used for many, many years. It's all about the fact that we want whatever land and money that is not yet "ours". The intriguing linguistic connection here is that the Feds are at fault for feeding cocaine to the Navajo Nation (in this case), and if we white folks don't take their water (just to make things equitable) the world will be out of balance. The new balance will be provided by our Republican lawmakers if we give them the chance. Here is Rep. Bratton (R-Hobbs):
Of course they were both trying to make a bigger point, which was that the Navajo should not get any special benefit from federal water infrastructure investment in NW New Mexico because they didn't pay for it, "we did."
January 25, 2012 at 05:49 PM in Government, Guest Blogger, Native Americans, NM Legislature 2012, Water Issues | Permalink | Comments (6)
Tuesday, January 10, 2012
Sen. Keller Announces Gov Reform for PRC, State Fair and SIC

State Senator Tim Keller (SD-17) announced a package of bills that have been pre-filed for the upcoming 2012 legislative session.  "These bills are needed government reforms to tackle problem areas in our government, and increase transparency, accountability and effectiveness.  Reforming areas of government like the PRC, the State Fair and the SIC remain critical to government's ability to serve citizens and work with businesses."   Keller explained at a gather of supporters.
Sen. Keller's package includes a combination of State Fair, PRC reform, increased oversight.  Legislation includes:
SJR 2: Redesign the PRC: leverage governance best practices and recent studies finding various problems with PRC operations and structure.  Create a process similar to judicial standard's committee to appoint commissioners, require relevant experience or education, term limits of one 5 year term, ban personal contracts with regulated entities and lobbying for3 years, and require four superintendents for each division that would have to be confirmed by the Senate.
SB 4: Expo NM/State Fair Governance:  restructure the management of Expo NM such that the director be confirmed by the senate and  hired by the commission, require the commission to take public comment at each meeting, require them to comply/post on the sunshine portal, and procurement code, ban campaign contributions from long term leasers with leases greater than $1m are, Require the director of the fair to report twice a year to the legislature once on general operations and once on state fair performance (similar to what we do with space port and others).
SB: Remove Politics from the SIC (Neville/Keller): the number one recommendation by the Ennis Knupp research completed in 2010 was to remove the Governor as chair of the State Investment Council (SIC).  SB 18 in 2010 attempted this but was amended at late stages in the legislative process to keep the Governor on the board.  This bill would remove all elected and replace them with appointees.  Executive branch power and representation would remain via several executive appointed seats and representation of the DFA secretary.  NM is currently the only state in the country with a Governor personally residing on the state's investment fund board and directly responsible for investment decisions.
SB: Foreclosure Property Maintenance: similar to the ordinance in Rio Rancho, bill that requires cities to establish rules for owners of foreclosed properties to maintain base level of property maintenance.  This deters foreclosures in the first place, helps cities and neighborhoods retain property value and decreases blight.
SJM: Interim committee on Inter Government Reform, Structure and Process: that would shine a light on challenges in Government operations, conflicts of interest, inefficiencies and overlapping mandates. 
January 10, 2012 at 11:05 AM in Ethics & Campaign Reform, Government, Tim Keller | Permalink | Comments (0)
Tuesday, July 12, 2011
Guest Blog: Flawed Debt Ceiling Discussion Points to Draconian Results
This is a guest blog by Dr. William Stroud of Alamogordo, New Mexico. He was born in Arkansasas and was a United Methodist Clergyman in the USA and in Europe, as well as a college professor. He says he has been a Democrat for so many years that he cannot count them, turning up at the polls when his mother was a poll worker.
He was active in civil rights in Georgia, and was a member of the conference that sent a group of loyal democrats to Chicago to challenge the elected party leaders. He was a delegate to the Arkansas Democratic Convention. He says he wants to help give a voice to the people of New Mexico.
The contemporary political climate includes a strong measure of anti-intellectualism. The unwillingness to listen to the best scientific minds about several issues is dangerous for our future as a nation. We cannot turn our attention to discussing certain things as a part of the "belief" system, discussing only how that system measures up with other beliefs that we hold to be true. We cannot measure the testimony of a scientist in the same way that we measure the testimony of a theologian, because more is directly at stake here.
Freedom of religion allows us to balance one set of premises against another one and say, for example, "this belief fits me better than some other belief does." While we are free to believe in our nation, the overwhelming evidence from science must be treated differently.
The testimony of economists across the spectrum say that the best and most trustworthy observations in regard to the discussion of the debt ceiling point to draconian results if the right answers are not offered. Default on our obligations might well trigger a depression. That depression will not have the safety net of the recession which began with the two unfunded wars and the unfunded extension of Medicare.
While we do not know what will happen, economists suggest that a default on the obligations of the country will include a termination of, among other things, Social Security payments, military pensions, military pay, Medicare reimbursements, pay for the troops in Afghanistan and in Iraq, among many programs. Even raising doubts about whether we will meet our obligations damages our credibility in the world as our credit scores as a nation are degraded.
The accumulation of evidence on the part of economists of all persuasions, and even among a growing number of CEOs, is that we cannot afford a loss of our ability to borrow. The issue of raising the debt ceiling is not a luxury we can afford, and must be separated now from the discussion of cutting spending.
Spending cuts must come, but they must not come at the expense of veterans, soldiers, families of soldiers, Social Security recipients, Medicare and Tri-Care recipients. After the debt ceiling is secured, we can deal with those issues. Given the anti-intellectual climate of our times, we must be very careful about some things, and understand that the evidence in the case of the environment, and in the case of the economy requires serious and immediate action.
Ellen Wedum of Alamogordo reminds me that the extension of our debt ceiling has always been more of a formality, and that spending has increased in every administration since the Reagan days. Only at the end of the Clinton administration was there a surplus, which quickly disappeared after he left office, with the advent of two wars and Part D Medicare.
This is a guest blog by Dr. William Stroud. If you'd like to submit a piece for consideration as a guest blog, contact me by clicking on the Email Me link at the upper left-hand corner of the page.
July 12, 2011 at 11:58 AM in Economy, Populism, Finance, Investments, Government, Guest Blogger, Science | Permalink | Comments (6)
Thursday, May 19, 2011
5/25: NM First Forum Lecture by Cokie Roberts on Politics of Good Government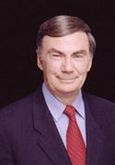 From New Mexico First:
Healthcare. The economy. Education. Energy. These are the biggest issues facing our times, and as Americans and New Mexicans, we struggle to find common ground. In this climate of growing political dissention, is "good government" a thing of the past?
The public policy organization New Mexico First hosts our 2011 First Forum lecture: The Politics of Good Government. Moderated by ABC newsman Sam Donaldson, the event's keynote speaker will be Cokie Roberts, best known for her work on ABC and National Public Radio. She will talk from the national perspective about the condition of our democracy, impacts of partisan struggles on our nation's toughest policy issues, and strategies for bringing Americans together.
The First Forum lectures are a valuable tradition in our state. They enable New Mexicans to hear national figures speak about public policy topics. Previous speakers include Justice Sandra Day O'Connor, Tom Brokaw, George Will, Governor Mario Cuomo, former White House Press Secretary Mike McCurry, and former RNC Chair Frank Fahrenkopf.  
New Mexico First is proud to host this event, because we are a nonpartisan organization that has championed collaborative policy since our inception 25 years ago:
When: May 25, 2011 
Reception:  6:00-6:45PM 
Program:  7:00-8:30 PM 
Location: Keller Hall, University of New Mexico
Parking: The Cornell Parking Structure is open during events. The entrance is located off Redondo Dr. Please enter the UNM Campus from Lomas Blvd. or Girard Ave. and approach the structure heading west on Redondo Dr. as indicated in the Google map link. The cost is $1.25 per hour. Google Map.
First Forum tickets are $35 each. The event includes a reception and theater program with Cokie Roberts and Sam Donaldson. Register now.
May 19, 2011 at 10:35 AM in Events, Government, Transparency | Permalink | Comments (3)
Wednesday, May 04, 2011
Bernalillo County Commission Announces Proposed County Manager Search Committee
How about this for transparency? Bernalillo County Commission Chair Maggie Hart Stebbins announced today the proposed search committee and course of action for finding the county's next permanent manager. The committee contains representatives from the business community and higher education, public servants, and open government advocates.
The following individuals will serve on the Bernalillo County Manager Search Committee:
Michael W. Carter, Coldwell Banker Parnegg Metro Realtors
Del Archuleta, President/CEO, Molzen Corbin & Associates
Sarah Smith, Rust Professor of Business Ethics, UNM Anderson School
Robert M. White, NMFOG Board of Directors
James Jimenez, City Manager, City of Rio Rancho
Maggie Toulouse Oliver, County Clerk, Bernalillo County
Nataura Powdrell, Public Information Officer, MDC
"We promised this community an open and independent search for the best and brightest candidates to compete for the county manager position –- our process will fulfill that commitment," said Bernalillo County Chair Maggie Hart Stebbins in a statement. "I'm confident that we will find the best candidate for the job this way, and that he or she will lead Bernalillo County in the new direction we have charted."
The Bernalillo County Commission will vote to accept the new search team at the next commission meeting on May 10, 2011. The county has also advertised a request for proposals (RFP) for a third party facilitator to help administer the search in the most open and independent manner possible.
Bernalillo County will host a public forum on May 17, 2011 to gather community input on the qualifications for next county manager.
May 4, 2011 at 02:32 PM in Bernalillo County, Government, Transparency | Permalink | Comments (3)
Tuesday, April 12, 2011
(Updated) Latest on FY 2011 and 2012 Budget "Negotiations"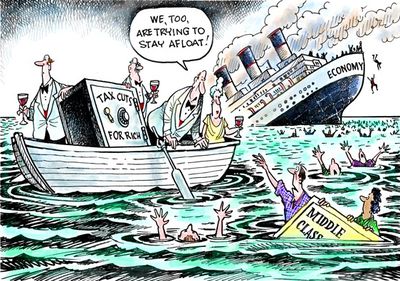 Click image for larger version
Update: More bad news. Just found out that another rider on the approved continuing resolution for FY 2011 "blocks the Interior Department from implementing a policy to protect pristine public lands from development. The rider ... prevents Interior from using funds to implement the wild lands policy through the end of this fiscal year, which ends on September 30." The wild lands policy was implemented late last year by order of Interior Secretary Ken Salazar. The new rider, okayed by Obama and Dem congressional leaders, essentially reinstates the Bush wilderness drilling policy. 
************* 
All politicos are for "transparency," at least until it's time for them to demonstrate some. Obama pledged to have a transparent government, but has left much to be desired in that department since he got elected. The agreed-to provisions of the FY 2011 budget deal he and the Senate leadership approved in secret last Friday are just another example of the kind of secrecy that's all too common in Washington.
First, the Congress signed onto another continuing resolution Friday, this time for six days, based on deal-making behind closed doors that pertains to actually passing the FY 2011 budget. The continuing resolution contained various "riders" and we're still not completely sure what they were.
News has dribbled out about a horrible rider to remove endangered species status for gray wolves in the Northern Rockies. Another bad one disallows the District of Columbia from using local taxpayer dollars to fund women's choice reproductive health services. And we also know about a couple that cancel parts of health care reform to do with low-income workers and the creation of non-profit alternatives in the health care exchanges that will be created by 2014. The Dems did manage to get rid of riders to defund Planned Parenthood and to limit the EPA's authority to regulate emissions.
Today, information has finally been released about the FY 2011 budget deal itself, which should to be voted on this week. Here's the AP rundown. According to an article by Ari Berman at The Nation,
We learned today that the budget agreement includes steep cuts to the Environmental Protection Agency (targeting programs that combat global warming and protect clean drinking water), international food aid and high-speed rail. Half of the $40 billion in cuts come from the Education, Labor and Heath and Human Services departments, for things like community development grants, HIV/AIDS prevention and low-income heating subsidies. The Pentagon will receive $5 billion more than it did in 2010. This agreement disproportionately harms lower-income and middle-class Americans while asking no sacrifice from the rich and powerful.
Ezra Klein has noted that "$39b in cuts would mean about 120,000 to 450,000 jobs lost." Just what we need.
Obama's Speech Wednesday
President Obama will give a speech to the nation tomorrow about the deficit and the federal budget. According to various leaks, he's expected to highlight the report produced by his deficit commission, better known as the Simpson-Bowles Catfood Commission for its many nasty proposals that will hurt seniors and low-income folks. You may recall that the report didn't receive enough votes among its members to gain the Commission's official approval, and a vote by the Congress. Yet it's considered by many to have the inside track on shaping the FY 2012 budget. In fact, just today, Rep. Chris Van Hollen came out in support of the report as a "starting point" to the negotiations, on behalf of House Dems. Not good news.
According to the Economic Policy Institute, the Catfood Commission proposal could cost us four million jobs over the next three years. "Premature implementation of austerity policies and slowing economic growth would mean two things: more job losses and less deficit reduction," EPI writes.
There are also rumors that the President will at least mention higher taxes for the highest income bracket(s) in some fashion. I highly doubt Obama and the Dems will seriously consider adopting many elements of the progressive alternative proposals for the FY 2012 budget that are out there because, you know, too many Dems seem to like their big dollar donors a whole lot more than their base these days. Money talks, and its influence weasels its way into every nook and cranny in Washington, in both parties.
My guess is that the Dems will end up proposing something they consider to be "in the middle" -- that is, something far to the right given that they're allowing Rep. Paul Ryan's extremist budget proposal to represent the right flank. If that's the right flank, expect the "center" to be the right of everything else we're hearing about. That's how Obama rolls.
Better Alternatives
However, you might send a message to President Obama and members of Congress that they should study the alternate proposals of Rep. Jan Schakowsky (D-IL), which would create new, higher tax brackets for Americans making more than $1 million a year, and The People's Budget, produced by the 80-member Congressional Progressive Caucus. Jeffrey Sachs, an economist and Director of the Earth Institute at Columbia University, provides some good commentary on that plan. Excerpt:
Their plan is humane, responsible, and most of all sensible, reflecting the true values of the American people and the real needs of the floundering economy. Unlike Paul Ryan's almost absurdly vicious attack on the poor and working class, the People's Budget would close the deficit by raising taxes on the rich, taming health care costs (including a public option), and ending the military spending on wars and wasteful weapons systems.

... The fact is that the People's Budget is the public's position. That's why it is truly a centrist initiative, at the broad center of the U.S. political spectrum. Ryan reflects the wishes of the rich and the far right. Obama's position reflects the muddle of a White House that wavers between its true values and the demands of the wealthy campaign contributors and lobbyists that Obama courts for his re-election. Many Democrats in Congress have also gone along with the falsehood that deficit cutting means slashing spending on the poor and on civilian discretionary programs, rather than raising taxes on the rich, cutting military spending, and taking on the over-priced private health insurance industry. Only the People's Budget speaks to the broad needs and values of the American people.
A Maddening Tendency
There's no definitive info out there yet as to what President Obama will propose in tomorrow night's speech at George Washington University. However, few are holding out hope for a truly Democratic frame on government spending, jobs and taxes to emerge in Obama's speech. As noted by Adam Serwer at The Plum Line:
... the President has displayed a maddening ideological tendency to locate himself between two perceived extremes, regardless of the merits of one position or the other. So because Republicans want to destroy the social safety net so they can cut taxes on top earners, and Democrats have vowed to stop them, the White House has, rather predictably, placed itself in the middle.

... I understand the limits of the bully pulpit, but if the White House can't draw a line and say No to this, what does it stand for?
As I noted in an earlier post, the Dem leadership has already caved to fighting the economic and budget battles entirely on Republican turf. Most Democratic-leaning economists believe it's economic suicide to cut spending during a continuing recession or, in this case, a worker recession. They contend more stimulus-type spending is needed to get money moving through the economy again and increase job creation. Unfortunately, that's off the table as Obama buys into the deficit hysteria so popular with the corporate media and right wingers alike.
April 12, 2011 at 02:21 PM in Children and Families, Corporatism, Economy, Populism, Government, Healthcare, Jobs, Obama Administration, Senior Citizens, Taxes | Permalink | Comments (1)
Saturday, April 09, 2011
The Obama Dream is Over: He Praises Damaging Cuts as "Historic" Victory
Robert Reich: The Prez and Ds caved in, endangering the recovery and strengthening the right-wing bullies. A tactical win for Prez and strategic loss.

Think Progress: The spending cuts agreed to tonight totaled $38.5 billion. Total cost of extending Bush tax cuts to the richest 2% of Americans over the next 10 years: $690 billion.

Robert Reich: The right held the U.S. govt hostage, and O paid most of the ransom -- inviting more hostage-taking. Next is raising debt ceiling.

Ezra Klein: The substance of this deal is bad. But the way Democrats are selling it makes it much, much worse.

Comment on Daily Kos: We don't really have two parties. Republicans = insane corporatists. Democrats = polite corporatists. In the end, they both work for the plutocracy. 
The alleged deal: Keep the federal government open through next Thursday with a cut of about $2.5 billion to cover the extension. Then, pass the FY 2011 budget sometime next week with $38 billion more in cuts on top of $40 billion in cuts to date to Obama's original budget plan.
The rumor is that it took about $5 billion in cuts to important programs to get the atrocious $330 million defunding of Planned Parenthood rider out of the agreement (which nobody has seen yet). 
Last night we saw a President give away the store -- succumb to the blackmail and threats of politicos completely outside the mainstream of political thought -- just as we saw in the "compromise" he made to extend the Bush tax cuts at the end of last year. He then bragged about it smugly as a victory for bipartisan, oh-so-American cooperation. He even boasted about last year's tax cut deal in commenting on last night's deal.
In no other era would this be considered acceptable behavior by someone with a D next to their name. In fact, I have no doubt that in eras past Obama would be seen by most Democrats and even the press as more than a little delusional in claiming victory during a smashing defeat to Democratic values and policy. The only other view is that he is now one somehow with the right-wing bullies and tea party whack jobs in seeing government spending as the problem, and drastic cuts in spending and more tax cuts as the only "solutions," even while the same thing is going on at the state and local levels.
Bullied relentlessly by the right wing nuts who are somehow seen in Obama's twisted fantasy world as intelligent, respectable, fair-minded players, he did what he has done before and what it is now clear he will do again -- "compromise" to benefit the interests of wealthy global financial, corporate and banking interests to the detriment of ordinary Americans. He then came out and blustered on about how this will be good for us all, that it's an "historic" victory to cut about $40 to 80 billion dollars (depending how you measure) out of spending on our domestic programs smack dab in the middle of a deep and continuing workers' depression.
What Obama Said
You can read Obama's remarks here (pdf). Some of what he said:
"... today Americans of different beliefs came together again ... This agreement between Democrats and Republicans, on behalf of all Americans, is on a budget that invests in our future while making the largest annual spending cut in our history. Like any worthwhile compromise, both sides had to make tough decisions and give ground on issues that were important to them. And I certainly did that."
Yeah, you certainly did. And the Republicans gave up ... on cutting Planned Parenthood funding.
"But beginning to live within our means is the only way to protect those investments that will help America compete for new jobs -- investments in our kids' education and student loans; in clean energy and life-saving medical research. We protected the investments we need to win the future."
I wonder what "new jobs" Obama thinks we'll be competing for in a world economy dominated by a race to the bottom overseas, and now right here in America -- a place of escalating privatization and dramatic defunding of almost everything, including our schools. He has achieved almost nothing in the realm of clean energy, but we are now supposed to believe we'll be experiencing a huge boom in clean energy jobs. He points to medical research that will save and extend lives, but where will these people be working and how will they be able to survive on the decimated pensions, Social Security and Medicare that will be available to ordinary people?
"At the same time, we also made sure that at the end of the day, this was a debate about spending cuts, not social issues."
As I type this, almost nothing has been discussed publicly about where and how the massive cuts will be applied and, in fact, almost the entire "debate" in the media leading up to this debacle was about a "social issue" -- Planned Parenthood funding.
"A few months ago, I was able to sign a tax cut for American families because both parties worked through their differences and found common ground. Now the same cooperation will make possible the biggest annual spending cut in history."
In other words, he thinks he did working people proud -- did us a big favor -- by caving totally to the right-wing demand to keep the incredibly damaging Bush tax cuts for the rich in place. And he thinks huge spending cuts in discretionary programs and our already meagre social safety net will bring us to the Promised Land. Dr. Martin Luther King Jr. must be rolling in his grave.
Big Bad Biden
Do you dig the fairy tale spin story about Big Bad Biden who, we're to believe, raised his voice during the "negotiations" yesterday and drew a line in the sand? Why it's said he even threatened to go to the American people to make a case against the Repub line! Imagine that!
What did he actually draw a line in the sand about? Some 330 million dollars in funding for women's health care services provided by Planned Parenthood -- which owes much of its existence to the Bush family. However, before Big Bad Biden put his foot down (because Barack didn't feel like stepping down off his self-made Big Compromiser pedestal), we were treated to several days of media headlines and public "debate" about the wisdom of funding abortion services via Planned Parenthood. Except that not one dollar of federal funding goes to abortion services at Planned Parenthood or anywhere else. It's illegal, thanks to earlier Dem cave ins.
Obama's Victory
We don't really know much about what is in the back room deal to be sealed next week, except that the budget bill for the rest of FY 2011 won't destroy the powers of the EPA. That's for later, in a separate vote. We know that Washington DC will no longer get to decide on their own how to spend the District's own money in terms of women's reproductive choice. Those folks were thrown under the bus by Obama along with whatever else he gave away. We know that defense will actually get a $5 billion increase above the 2010 baseline -- about the amount spent in two weeks in Afghanistan.
And yet Obama stepped before the microphones and said it was a victory. I guess it is if you think the battle is over whether or not Obama gets to continue to portray himself as Mr. Middle-of-the Road Centrist Compromiser Bipartisan Adult-in-the Room Daddy Supreme.
But if you have even a smidgeon of respect and value for progressive measures designed to help ordinary people cope during an era of massive upward displacements of money and power, flat or falling wages, skyrocketing energy, food and health care costs and what is daintily and inaccurately called a "jobless recovery," then you, like me, will probably see it as just another Obama refusal to be a strong, assertive Democrat. You'll see it as another painful loss for working people in the long and winding road to corporatist rule here and around the globe.
Can't Be Neutral on a Moving Train
Progressive sage Howard Zinn once said you can't be neutral on a moving train. In this case, Obama can't be neutral and nonpartisan on a train that's speeding so far to the right, to the crazy and ridiculous tea party way of seeing government, that there is no Democratic turf left to fight on. By clinging to his pose of wise man in the middle -- a feint that is no doubt much beloved by his corporate and Wall Street donors -- he has been dragged into territory that only a few years ago was considered corrupt, anti-Democratic and bordering on fascism.
A Frightening Blueprint
What we have now is a clear blueprint of what Obama will be doing from this point forward to the 2012 election. He caved to the bullies and refused to use his own bully pulpit to take the fight to the American people -- to his supposedly fellow Democrats -- when he allowed himself to be maneuvered into a corner (purposefully or not) on the extension of the Bush tax cut banquet for the rich. He then did the same thing in this "fight," ceding to the demands of right wingers on almost everything and doing it with an odd form of smug enthusiasm.
Obama will no doubt do it again when the "negotiations" begin on raising the debt ceiling, and when the 2012 "budget talks" happen, centered around Rep. Paul Ryan's insane (but, you know, courageous in the eyes of the pundits) attacks on Medicare, Medicaid, Social Security and everything else that the Democratic Party has been known for. The conversation will now take place entirely within the right-wing frame of deficit reduction, cutting the role of government (except in the case of "security" and immigration enforcement) and cementing the power of corporations and banks on the world stage.
There will not be any battles that take place on the left side of the playing field -- taxing the rich and corporations is now officially and permanently off the table as long as Obama is President. There will be no "negotiations" that center on raising revenues. Congress will be 100% involved in debasing "entitlements" and keeping the playing field tilting away from working people and towards the entities that became citizens under the Citizens United decision. We will increasingly be hearing how the Catfood Commission recommendations represent the middle ground. Count on it.
In other words, Mr. Change You Can Believe In has now come out publicly and obviously against everything Franklin Delano Roosevelt, Lyndon Baines Johnson and other genuine liberals fought for since the Great Depression. Obama has been pivotal in moving the dialogue into right wing territory as the primary frame, as the place where the pseudo-battles take place, as the turf where the two corporate-funded  parties will now conduct their kabuki.
Win the Future!
Now Obama can proceed on with his Win the Future campaign spin campaign -- he did say he managed to protect those elements he considers part of his future winning strategy -- and play the role he and his handlers have created for him. He is the adult in the room where children fight. He doesn't enter the fray but plays wise man referee. He has no real connection or passion for any outcome except "bipartisan" compromise. And all this is supposed to bring back the "independent" voters who deserted him during the 2010 midterm election.
What he doesn't see -- or thinks is irrelevant -- is that he was thrown under the bus in 2010 by significant numbers of the Democratic base, by former Change We Can Believe In fans, by those who once saw him as capable of firing up the people to take back the country and our jobs from the global-military-industrial-security-financial-banking-corporate conglomerate of plutocrats and oligarchs who are now calling the shots on behalf of the narrow but powerful investor class. Obama now seems to be firmly on the side of the forces that are pushing almost every government and nation in the developed world into bankruptcy, austerity and a march to the ultimate destruction of any safety net that still exists, anywhere.
Obama has now come out -- at least to observers willing to emerge from denial -- as One of Them. He is now firmly in the privatizer-deficit hawk-eternal war-Wall Street pinball machine pusher camp, and there is no going back. And he has the perfect reptilian-brain scare tactic excuse to convince people he's out to snooker to vote for him again. After all, he's not as crazy as those other candidates, is he?
I sometimes wonder if the nuts are being marched out on purpose to make Obama seem like the only sane choice in 2012, because he has been such a good soldier for the corporatist cause. There are still so many who can't quite admit to themselves that an African-American of obvious intelligence who ran on hope and change is really nothing more than a shill for the global moneyed classes. Take off your blinders, people. I have.
What Now?
More and more, I have to admit that I agree with a lot of what Chris Hedges has to say. As in, 
"We must view the corporate capitalists who have seized control of our money, our food, our energy, our education, our press, our health care system and our governance as mortal enemies to be vanquished ... Only a revolution can save us now."
April 9, 2011 at 04:13 PM in Corporatism, Economy, Populism, Government, Obama Administration | Permalink | Comments (12)
Thursday, April 07, 2011
Sen. Tim Keller: Tax Expenditure Budget Stalled on Gov. Susana Martinez's Desk
Governor Susana Martinez: For transparency in the form of a tax expenditure budget before she was against it? That's what it looks like at this point. I guess transparency and accountability are in the eye of the beholder.
Senator Tim Keller (D-Albuquerque) released the following statement late this afternoon regarding SB 47, a transparency bill that ensures taxpayer dollars are working for New Mexicans.
"Legislators from both sides of the aisle agree that transparency and accountability are essential elements of good public administration. This is the reason SB 47 -- a bill that would create a tool to track and evaluate the merits of all revenue losses from tax deductions, exemptions and credits -– was passed unanimously by the House and the Senate.
"We have 107 -- now 108, after the locomotive incentive -- tax incentives and we only track the jobs created and the return on investment for a few. We literally are flying blind on the role and return for about $1B in total tax carve outs.
"The fate of this necessary fiscal tool -- the tax expenditure budget -- is in the hands of Governor Susana Martinez, who has until tomorrow to act on SB 47. I'm surprised this hasn't been signed yet; it was part of her campaign and her staff indicated they would sign it during the session. This should be one to celebrate for the 4th floor.
"Enacting the tax expenditure budget (SB 47) serves the interest of all New Mexicans. Bottom-line, this is a tool necessary to create more government transparency and provide critical information for better policy decisions.
"New Mexico needs Governor Martinez to deliver and sign SB 47."
Note that in a July 2008 article, Martinez stated:
"Absolutely, transparency is very important to the citizens of New Mexico," Martinez said in response to a question about supporting a tax expenditure budget. "They want to know where their tax dollars are or aren't going. And they want to make sure they understand where the tax incentives are going. Transparency is important. We have not had that in seven and a half years."
Take Action: Let's encourage Governor Martinez to follow through on what she said during the campaign and sign Senate Bill 47 into law before time is up. Click for contact info.
April 7, 2011 at 07:07 PM in Government, NM Legislature 2011, Susana Martinez, Taxes, Transparency | Permalink | Comments (1)
Sen. Tom Udall: Government Shutdown Would Be a Raw Deal for New Mexico
Check out this video message to New Mexicans released this afternoon by Senator Tom Udall (D-NM) in response to the pending shutdown of the federal government at midnight tomorrow. Sen. Udall explains the disastrous impact a shutdown would have on New Mexicans and our already precarious economy -- where the unemployment rate is 8.7 percent.
He notes a shutdown could increase that by more than half the population of Las Cruces, almost 50,000 people, due to furloughs, and says that extreme politics and ideology should have no place in good faith negotiations. Sen. Udall stressed that he's urging bipartisan compromise to overcome the impasse and make a deal before week's end. Let's hope his views prevail.
(See my earlier post about what's going on with an attempt by the Democrats to craft a sensible compromise that focuses on the budget without adding in "riders" dealing with controversial wedge issues.)
April 7, 2011 at 06:25 PM in Economy, Populism, Government, Jobs, Sen. Tom Udall | Permalink | Comments (1)
Latest on Federal Budget "Negotiations"

It's hard to know what to call the goings-on in Washington about the FY 2011 budget. They're not exactly "negotiations" because Rep. John Boehner and his GOP allies have so far refused to compromise on anything at all. All the give in what should be a two-sided give-and-take process has been on the side of President Obama and Democrats.
Pundits keep saying that Boehner wants to make a deal but can't because of irrational pressure on him coming from the tea party contingent, some of whom have gone on the record as wanting a government shutdown no matter what. "Shut 'er down," has become a right-wing mantra in the last few days -- regardless of the negative impacts such action would create. This is zealotry, pure and simple, on the part of the extremists who increasingly seem to be in charge of the entire Republican party.
After a late-night meeting yesterday with Senator Majority Leader Harry Reid and House Speaker John Boehner, the President said that while no final deal had been reached, both sides had narrowed the differences between their positions. However, we still haven't heard about any concession the GOP is willing to make to seal a deal.
GOP Offers Another Unreasonable Continuing Resolution
The federal government will close at midnight on Friday unless the two sides agree on a budget, or another continuing resolution is passed to keep things going on a temporary basis. That second alternative seems highly unlikely as of this morning, when President Obama rejected the latest attempt by House Republicans to pass one. The GOP, via H.R. 1363, offered to fund the Defense Department for the remainder of the fiscal year and the rest of the government for one more week -- at a price of $12 billion in additional cuts to domestic spending. Although the measure would no doubt pass the House, the GOP knows it would never pass the Senate.
Regardless, President Obama vowed today that he'd veto H.R. 1363 because he sees it as a distraction from the current negotiations. The message: Enough is enough. It's time for Republicans to stop playing political games with a government shutdown. Families and taxpayers across our country will pay the price -- in jobs lost and vital services denied. Here's the Obama administration's statement on that score issued by the Executive Office of the President, Office of Management and Budget:
The Administration strongly opposes House passage of H.R. 1363, making appropriations for the Department of Defense for the fiscal year ending September 30, 2011, and for other purposes. As the President stated on April 5, 2011, if negotiations are making significant progress, the Administration would support a short-term, clean Continuing Resolution to allow for enactment of a final bill.

For the past several weeks, the Administration has worked diligently and in good faith to find common ground on the shared goal of cutting spending. After giving the Congress more time by signing short-term extensions into law, the President believes that we need to put politics aside and work out our differences for a bill that covers the rest of the fiscal year. This bill is a distraction from the real work that would bring us closer to a reasonable compromise for funding the remainder of Fiscal Year 2011 and avert a disruptive Federal Government shutdown that would put the Nation's economic recovery in jeopardy. The Administration will continue to work with the Congress to arrive at a compromise that will fund the Government for the remainder of the fiscal year in a way that does not undermine future growth and job creation and that averts a costly Government shutdown. It is critical that the Congress send a final bill to the President's desk that provides certainty to our men and women in military uniform, their families, small businesses, homeowners, taxpayers, and all Americans. H.R. 1363 simply delays that critical final outcome.

If presented with this bill, the President will veto it.
According to the New York Times, House Democrats asked instead for passage of a one-week extension free of any further spending cuts or policy restrictions. Although the President said he'd agree to that, Republicans again said no way. "We don't accept the status quo," said Representative Eric Cantor, the majority leader. The Republican stance: My way or the highway, and to hell with what a government shutdown would cause or cost.
GOP Keeps Moving the Goalposts
One of the main obstacles to an agreement is that the Republicans keep moving the goalposts on what would be acceptable to them. As noted in The Progress Report, Senate Dems and the White House agreed to a compromise last week that would cut $33 billion from current spending levels. Even though the original GOP cut request was only $32 billion, the compromise was rejected when tea party extremists and conservative Republicans raised hell about the proposal. Instead, GOP leaders suddently insisted they would need a cut of at least $61 billion.
Wedge Issue Demands
Another major sticking point is that Repubs are insisting on using the budget situation to pump a variety of pet political causes that are tea party favorities, demanding that any funding bill include around 40 "policy riders," including provisions to prohibit funding for Planned Parenthood, the EPA's enforcement of climate change rules and implementation of the Affordable Care Act. As Obama said Tuesday, "What we can't be doing is using last year's budget process to have arguments about abortion, to have arguments about the Environmental Protection Agency, to try to use this budget negotiation as a vehicle for every ideological or political difference between the two parties."
Right-Wingers Excited About Shutdown
The Republicans clearly aren't listening. They want a shutdown if Democrats don't concede to virtually everything Republicans want. At a closed-door meeting of House Republicans late Monday night, the caucus reportedly gave Boehner "an ovation when he informed them that he was advising the House Administration Committee to begin preparing for a possible shutdown." What would that mean?
... it is clear that "a shutdown would have real effects on everyday Americans," as the President said last night, and federal agencies have already prepared contingency plans in case one occurs. Nearly all "non-essential" government functions -- those that don't directly protect life or property -- would be shutdown, furloughing some 800,000 federal workers (out of 2.1 million). "The cost of back pay for furloughed government workers would be $174 million for each day the government is closed," according to a Bloomberg Government analysis.
There's even reason to believe that the troops in Afghanistan and Iraq wouldn't get paid. While the Pentagon could pay one week's worth of work, "all uniformed military personnel would continue to work but would stop receiving paychecks" after that. Speaking to troops in Iraq today, Defense Secretary Robert Gates said an interruption in pay would hurt military families, many of whom now live paycheck to paycheck. "I hope this thing doesn't happen."
Boehner and Reid will back back at the White House this afternoon for another meeting with President Obama. Expect more of the same obstructionism on the part of Boehner, who now seems to be functioning primarily as the messenger boy for tea party fanatics who want to make political points and don't care who gets damaged in the process.
April 7, 2011 at 11:53 AM in Democratic Party, Economy, Populism, Government, Obama Administration, Republican Party, Right Wing | Permalink | Comments (4)
Thursday, March 24, 2011
3/26: Open Government Training Available to All at UNM School of Law
From NM FOG:
Information is power. Get yours! Are you passionate about a political, social or economic issue? Are you a neighborhood organizer, non-profit volunteer, or maybe just a taxpayer who's 'mad as hell'? Whatever your cause, this one-day workshop will deliver the tools YOU need to become an informed and active participant in state and local policy-making.
The New Mexico Foundation for Open Government, New Mexico Press Association and New Mexico Broadcasters Association will host the inaugural Open Government Academy in Room 2401 at the UNM Law School from 9:30 AM to 3:00 PM on Saturday, March 26. Click for a schedule and more information. You can register here.
A $25 registration fee includes lunch. (A limited number of scholarships are still available. To apply for one, send a paragraph describing your reasons for wanting to attend, to: info@nmfog.org.)
Topics will include:
Using sunshine laws to access public records and meetings
Citizen lobbying at the state and local level
Using government libraries
The future of open government: datasets
Citizen journalism
From the inside: how government can maximize public participation
March 24, 2011 at 01:00 PM in Events, Government, Journalism, Transparency | Permalink | Comments (0)
Friday, March 18, 2011
Susana Martinez Vetoes Program Accountability-Transparency Bill
A bipartisan Senate bill focusing on getting government agencies talking to each other by creating a Program Evaluation Division of the Legislative Finance Council (SB 187) has been vetoed by Governor Susana Martinez. Senator Tim Keller (D-Bernalillo-17) and Representative Paul Bandy (R-San Juan-3) sponsored the legislation, which aims to allow for sharing of information between branches of government. The bill was passed unanimously at each step of the legislative process.
"This bill gets at the heart of the inherent tension between executive privilege and transparency," said Sen. Keller. "Without this bill, accountability and transparency in state spending is very difficult. I hope over the interim the Governor, my co-sponsor and I can work on a resolution for the next session." 
The legislature can override a Governor's veto with a 2/3rds vote by each chamber in the 30 day session. "I successfully spearheaded an override to the last Governor; it is always an option," noted Sen. Keller. 
SB 187 reflects previously passed legislation (SB 531) from 2009, with minor changes to emphasize streamlining government and performance-based budgeting. In 2010, Sen. Keller and the Senate overrode Governor Richardson's veto of SB 531, which was the first veto override of Gov. Richardson's career. 
Historically, our agencies and legislature are unable to perform program evaluation because of confidentiality issues that can be resolved if SB 187 is made law. SB 187 would establish a division to conduct program evaluations and special reviews. These evaluations and reviews would provide legislators with objective assessments to aid in the analysis of funds and whether they are properly being used for their original purposes.
March 18, 2011 at 01:06 PM in Government, NM Legislature 2011, Susana Martinez, Transparency | Permalink | Comments (0)