Saturday, January 09, 2010
Jan. 20 Meeting of Dem Women of Sandoval County Features State Treasurer James B. Lewis
From Linda Allison, Democratic Women of Sandoval County: We are honored to have New Mexico State Treasurer, James B. Lewis, as the guest speaker at our monthly meeting on Wednesday, January 20, 2010. Mr. Lewis will discuss the role of the State Treasurer and ways the Office of the Treasurer serves the people of New Mexico.
The event will take place at the Bernalillo Town Hall at 829 Camino del Pueblo in Bernalillo, NM. There will be a 6:30 PM Meet and Greet followed by the meeting at 7:00 PM.
All DWSC members are encouraged to come and learn more about the office of the State Treasurer. Please invite your friends who are interested in understanding the office State Treasurer. All are welcome.
January 9, 2010 at 02:22 PM in Democratic Party, Events, Local Politics | Permalink | Comments (0)
Tuesday, November 24, 2009
Keegan King Takes on New Challenges with Launch of Atsaya Strategies

Exciting news from Keegan King, who many of us know from his previous involvement with various campaigns, the League of Young Voters and New Mexico Youth Organized. Last week, he officially announced the launch of Atsaya Strategies, based in Albuquerque.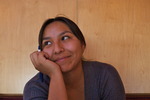 Nadine Padilla, an organizer from western New Mexico, will be joining Keegan at Atsaya.
The mission of Atsaya is to enhance conservation, sustainable economic development and community vitality throughout New Mexico and nationally, according to a statement released by King. Through leadership development, elections and issue advocacy, Atsaya will be dedicated to advancing policies that provide for working families and build healthy communities.
The three main strategies for achieving Atsaya's mission are:
Civic Engagement - Developing strategies to advocate for community needs.
Electoral Strategy - Providing expertise and management of electoral campaigns.
Leadership Development - Supporting emerging leaders through Seed to Lead.
According the Atsaya Strategies website,
The name Atsaya is a word in the Keres language for a type of wildflower indigenous to the region. Keres is spoken at several of the pueblos in New Mexico. Atsaya the flower, requires little water but still manages to bloom in the heat of summer and retains its blossom even when cut. The image evoked by an indigenous, resilient blossom is akin to this native owned venture and was chosen for that reason. This business will work with tribal nations, tribal entities, community-based organizations and candidates for elected office to advance policies that support healthy, prosperous communities.
You can learn more at www.atsaya.com.
King said he'll continue to collaborate with New Mexico Youth Organized as the group continues to work with youth through their leadership development programs.
If you have questions or want to talk about any of Atsaya's specific services, contact Keegan King at 505/552.2050.
November 24, 2009 at 11:52 AM in Local Politics, Native Americans | Permalink | Comments (2)
Monday, November 16, 2009
Funeral Plans Announced for Former New Mexico Governor Bruce King; Recollections Roll In

KRQE talks to locals in Moriarty about King
The King family has announced funeral plans for former New Mexico Governor Bruce King, who passed away early Friday at age 85 in Stanley, New Mexico.
Bruce King will lie in state at the NM State Capitol in Santa Fe on Friday, November 20, 2009 from 9:00 AM to 5:00 PM. Funeral Services will be on Saturday, November 21, 2009 at the Moriarty High School Gymnasium at 10:00 AM, with Reverend Dr. Russell C. Lee, Lutheran Pastor officiating.
The New York Times published a piece on King's passing and his long career in politics, including a list of some of King's accomplishments:
He created a state environmental agency; established a public defender program; signed the toughest mine-cleanup law in the country; created annual statewide arts awards; and consolidated children's services in the state into a cabinet-level agency, the Children, Youth and Families Department.
The article also provided this tidbit:
Mr. King was born just outside Stanley, on the high plains east of Albuquerque, on April 6, 1924, the third child of Bill and Mollie Sue King, Texans who arrived in New Mexico in 1918 to visit friends and traded their Model T Ford for a 160-acre homestead.
The Santa Fe New Mexican published an farewell editorial about Bruce King, and included this observation by the former Governor about politicking:
"There were two keys to getting elected back then," King told biographer Poling: "One was a lot of people-to-people contact. The other was always attending the county political meetings ..." He and Alice tended to show up half an hour early, "because that's when you got to do your electioneering."
To my mind, we could use a lot more of that kind of outreach in today's political scene, which relies so much on raising money from bigwigs to pay for negative TV ads about your opponent -- that drive voters absolutely bananas during election season. Having attended many county and state party functions, I can tell you that we rarely see many of our elected officials or candidates unless they need something. There are exceptions, of course, but for the most part too many power Dems avoid Party events like the plague -- a sad commentary on Party loyalty and just plain respect for the rank and file Dems who do all the grunt work to keep the Party functioning.
Additional coverage of Bruce King's legacy can be found in the Las Cruces Sun-News, the Clovis News Journal and the Portales News-Tribune.
November 16, 2009 at 10:11 AM in Democratic Party, Events, Local Politics | Permalink | Comments (0)
Friday, November 13, 2009
(Updated) Former Governor Bruce King Passes Away at His Ranch at Age 85
Update: I've added more responses to Bruce King's death as they come in. And here's a nice remembrance piece by Kate Nash at the New Mexican.
****************

Rancher, business man and politico supreme Bruce King passed away overnight at his ranch in Stanley, New Mexico at age 85 after a bout with heart problems and a life of full of hard work, service and friendly good humor. Bruce's wife, Alice, passed away early last December. Bruce's son Gary King, who serves as New Mexico's Attorney General, released this statement this morning:
"Bruce King would be the first one to tell us all that death is just another phase in the cycle of life and that we must go on with our lives trying to do the best we can while helping others make their way too. None of us in the family thought this day would come so soon after we lost my mom Alice King, but we are comforted by the thought that Bruce and Alice can be together once again."
Funeral plans are pending, but the family asked that, in lieu of flowers, donations be made to the New Mexico Children's Foundation.
Bruce King was a larger than life presence on the New Mexico political scene for decades, serving a in number of roles as a hand-shaking, cowboy booted, down home Democrat. He was born in Stanley, New Mexico on April 6, 1924.
King served in the US Army during World War II and attended the University of New Mexico in Albuquerque after the war. His political career began with his election to the Santa Fe Board of County Commissioners in 1954. He was re-elected and served as the chairman of the board during his second term. In 1959, he was elected to the New Mexico House of Representatives, where he served five consecutive terms in the House. During three of those terms he was Speaker of the House.
King was chairman of the state Democratic Party from 1968 to 1969. In 1969 he was also the president of the State Constitutional Convention.
In 1970, King was elected to his first term as governor, defeating future Republican Senator Pete Domenici. He served as governor from 1971 to 1975, 1979 to 1983 and 1991 to 1995. King's terms were non-consecutive because the New Mexico constitution didn't allow a governor to succeed him or herself prior to 1991. After the constitution was changed, King became the first governor who could succeed himself. He ran for re-election in 1994, but was defeated for a fourth term by Republican Gary Johnson.
Reactions from some of the political figures who knew and loved Bruce King are starting to come in:
Senator Tom Udall: "Bruce King was a gentle political giant with a heart of gold. With Alice by his side, he dedicated his entire life to serving New Mexico, and together they instilled the same values in their children. I will always remember Bruce as true cowboy from Stanley who had the most generous spirit and always saw the best in people. In every level of government that he served New Mexico over several decades, Bruce King accomplished many great things. I personally learned a lot from his work and was happy to have him by my side once again at a backyard barbeque in Moriarty just last year. Jill and I could always count on Bruce and Alice's friendship and their entire family is in our thoughts and prayers."
Senator Jeff Bingaman: "Bruce King was as dedicated and successful a public servant as New Mexico has ever seen. I first got to know him when he was president of New Mexico's constitutional convention, and I was assigned by the New Mexico attorney general's office to work with him. My respect for him was firmly established at that time and only grew in subsequent years, particularly during the time of his second term as governor when I was serving as attorney general. Anne and I became close friends with Bruce and Alice and remained so for decades.
"Bruce was a public servant whose integrity was never questioned and who always did the right thing for New Mexico. As a result of his love for our state and the people who live here, he was great friends with many thousands of New Mexicans, and he will be missed by all of us."
Governor Bill Richardson: "Governor Bruce King's death leaves a huge void in our state. Bruce King was an innovative, far-sighted Governor who knew the state better than any living New Mexican. He was as genuine and colorful as his cowboy boots. I can just hear him say, 'Mighty fine,' as he shook another hand." Flags will remain at half-staff until further notice.
Lt. Governor Diane Denish: "Bruce King is and always will be a New Mexico icon, a man larger than life whose spirit cannot be measured. He was a family friend, my teacher, my mentor, and most truly New Mexico's cowboy in the Roundhouse. He was my father's friend and our families shared many years and memories together in public service.
"Bruce was one of those people whose presence changed a room. As soon as he walked in, his spirit seemed to expand until the room was filled with it and everywhere you looked, you saw that glittering smile, and a hand held out in friendship, and the greeting that countless New Mexicans have heard coming from him: "How ya doin'?" And the thing of it is that he meant it.
"As I say goodbye to our cowboy in the Roundhouse, Governor Bruce King, I will always remember his example, his legacy, and his warmth."
Rep. Martin Heinrich: "Bruce King will always be one of our greatest New Mexicans. Governor King was so kind, and he served the state in so many ways. He will truly be missed. When you think of New Mexico, you think of Bruce King. Julie and I send our thoughts and prayers to the entire King family."
Rep. Ben Ray Lujan: "Last night we lost a great man and a true champion for the people of New Mexico. Governor Bruce King and his wife Alice served our state honorable and proudly. Governor King was a true asset to the state and a role model for many. Governor King was a governor of the people. He was always approachable, and he always reached out to the people of New Mexico with an open hand. Throughout his entire tenure in public service he remembered his roots and the people he served. He was a dear friend of my family and someone I deeply admired. I send my deepest condolences to the family of Governor Bruce King. My thoughts and prayers, along with those of all New Mexicans, are with the family at this difficult time. We will miss you, Bruce."
Rep. Harry Teague: "Governor King's service to our nation and our state should never be forgotten. As a County Commissioner, Speaker of the House and as Governor, he was one of those unique public officials who never forgot where he came from. He listened sincerely to the needs and concerns of his constituents and then got to work addressing those issues because he cared deeply about his home state of New Mexico.
"One thing I learned from Bruce King was how important it is to stay in touch with the people you represent. In fact, I first met the Governor in the steer barn at the Lea County Fair. And over the years, it seemed that you would run across the Governor shaking hands at nearly every Fair in New Mexico.
"Bruce King took so many of the wishes of the people from our state and made them a reality. His contributions to our state will last for decades to come. My thoughts and prayers are with the King family today."
DPNM Chairman Javier Gonzales: "The Democratic Party of New Mexico is saddened at the news of the passing of former Governor Bruce King. During his long tenure of service to New Mexico, spanning from the 1950s through the 1990s, Governor King served as a Santa Fe County Commissioner, Speaker of the House of Representatives and has the distinction of being the first person to serve the State as Governor for three separate four-year terms.
"As Chairman of the Democratic Party of New Mexico – an office which Governor King also held – I am personally humbled to have the opportunity to continue advancing the ideals and goals that he fought for his entire life.
"Governor King's service has been widely credited as a driving force of modernization within the State of New Mexico, and his legacy of service to the Democratic Party is only overshadowed by his love of New Mexico and his service to its citizens.
"Whether Democrat, Republican or Independent, today is a day of mourning for all New Mexicans. We remember Governor King and his family in our thoughts and prayers."
November 13, 2009 at 10:48 AM in Current Affairs, Local Politics | Permalink | Comments (0)
Thursday, November 12, 2009
Scott Forrester Named Next Executive Director of Democratic Party of New Mexico
Today, Javier Gonzales, Democratic Party of New Mexico Chairman, named Scott Forrester as the party's next Executive Director.
"I look forward to working with Scott and continuing the fight for change New Mexicans voted for last year," Gonzales said. "As the Republicans continue to be the party of the past, Democrats have offered real solutions to bring jobs to this state, bring affordable health care for all, and reform our education system. I want to thank Josh Geise for his dedication and commitment to the Democratic Party. He has been a friend and asset to the Party, and I wish him the best of luck in his future endeavors."
Thanks for everything Josh! And a big welcome to Scott!
Forrester is an Albuquerque native who attended St. Pius X High School. He worked for John Kerry in Colorado, Hillary Clinton for President, and for four years under Mayor Martin J. Chavez as an Executive Assistant and eventually as Chief of Staff.
Forrester released the following statement after the announcement:
"I am honored to have the opportunity to serve the Democratic Party of New Mexico. As a native New Mexican, I believe deeply in the Democratic values of our State, and I look forward to working to continue the progress Democrats have brought to New Mexico. I will work enthusiastically to ensure Democrats are elected throughout New Mexico.
"Democrats across New Mexico are proudly united behind Diane Denish's candidacy for Governor. She is the only candidate in the race who will bring true reform to government, strengthen our education system, and bring 21st century jobs to New Mexico.
"With the Governor's office, three congressional seats, statewide elected offices, state legislative seats and many local races, 2010 promises to be an exciting year for Democrats!
"I am honored and look forward to working with Chairman Javier Gonzales in fighting for our Democratic ideals and principles. We look forward to visiting every county in New Mexico to listen to the concerns of voters and ensure that their voices are heard."
Forrester will take over for Geise effective December 1, 2009.
November 12, 2009 at 06:24 PM in Democratic Party, Local Politics | Permalink | Comments (1)
NM Sen. Jerry Ortiz y Pino Says Gov. Bill Richardson's Double Dipping Proposal Doesn't Go Far Enough
State Senator Jerry Ortiz y Pino, who's a candidate for the Democratic nomination for Lieutenant Governor, issued a statement today in response to an article in the November 11th edition of the Albuquerque Journal entitled, "Gov. Ready for Double Dipping Bill."
"New Mexicans are rightly fed up with the corruption, scandals, and insider dealings that have come to be the face of New Mexico government, and I'm afraid that Governor Bill Richardson just doesn't seem to get it," Ortiz y Pino observed today after the Governor announced his plan to deal with the double-dipping among state employees.
"Simply put, we need to prevent state government retirees from receiving any retirement benefits, if they return to state government jobs. The hundreds who are now double dipping into state funds need to choose: are they state workers or are they retirees. They can then be paid accordingly," Ortiz y Pino added.
"The biggest issue with the governor's proposal is that it does not address the problems caused by the 500 state employees and 1600 county and municipal employees who have already taken advantage of this loophole in the system, said Ortiz y Pino. "I will work diligently for the passage of legislation that addresses this problem at its core."
"At a time of growing, massive unemployment, it is immoral to have one person drawing two checks when two people could each be drawing one," he continued. "The solution must address county, municipal, and educational employees, as well as those who work directly for state government. There are now hundreds of state retirees in this position. We need to balance the state budget, and this is a clear first step."
November 12, 2009 at 11:43 AM in 2010 NM Lt. Governor Race, Gov. Bill Richardson, Local Politics, NM Legislature 2010 | Permalink | Comments (4)
Wednesday, November 04, 2009
Lt. Gov. Diane Denish Announces Reform Proposals to Save New Mexico Millions of Dollars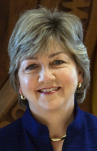 Citing the national recession and the state's current budget shortfall, Lt. Governor Diane Denish today announced a series of reforms that she claims, if adopted, could save the state millions of dollars. She's clearly taking a proactive stance in proposing measures she'd like to see taken up by the New Mexico Legislature in January.
Denish today called for (1) a major overhaul of the state's capital outlay process, (2) an immediate end to "double-dipping" by certain state employees, and (3) better use of technology to streamline government operations. If implemented, the reforms proposed by the Lt. Governor would save the state millions of dollars, according to a statement released by her office about the proposals.
"During these challenging economic times, we must act boldly to make our state government leaner and more fiscally responsible," said Denish. "Before anyone considers further cuts to education or health care, we simply must do everything possible to make government more efficient. Taken together, these reforms will save the state millions of dollars, generate economic activity in both the short term and long term, and provide greater accountability to the public for how their tax dollars are spent. New Mexico families are tightening their belts and government must do the same."
1) Capital Outlay Reform:
Lt. Governor Denish believes that when used wisely, capital outlay monies can go a long way towards stimulating the economy, generating new commercial developments, improving schools, and, in general, improving the day to day lives of New Mexicans. However, the current process gives direct control to state elected officials for every dollar spent, resulting in some good projects being under-funded while stagnant or premature projects receive millions of dollars that could be better spent.
Therefore, Denish is calling on the legislature to dramatically reform the state's capital outlay process by taking the following steps:
Create a state Capital Outlay Planning Board charged with drafting and maintaining a five-year comprehensive capital outlay plan to ensure all communities strategically receive the resources they need when they most need them. This board will be made up of members of the legislature, the Executive, the private sector and local governments.
Prohibit using long-term bonds to finance assets with life spans shorter than the life of the bonds. For example, computers and furniture should be funded with available funds from the general fund rather than through selling bonds that take ten years to pay off. This will ensure the state's bonding capacity is used correctly and in a fiscally prudent manner.
Focus and prioritize the state's local government division within the Department of Finance & Administration on improving performance of its capital outlay work, eliminating the unit's role in other non-core activities that distract from the main mission of making sure our dollars are well spent.
Establish a minimum project size to qualify for Severance Tax Bond and General Obligation Bond funding. Setting a project size minimum would ensure the state's priorities are strategically funded first, benefiting all citizens across the state.
Help local governments prioritize which projects they request capital outlay funding for, limit the number of prioritized projects they can request to 3 per year, and require funded local government projects to meet clear benchmarks and show tangible progress before any additional local government requests are made.
Create a variable, matching-fund requirement to increase opportunity for rural communities to access capital outlay project funds.
Taken together, these measures will help the state better leverage its bonding capacity and strategically invest in capital projects for the benefit of all citizens, not just favorite pet projects that often are not completed, according to Denish.
2) End the practice of "Double-Dipping":
Lt. Governor Denish believes it is unfair and bad fiscal practice to allow certain retired state employees to earn a state salary and receive a pension at the same time, while not providing their fair share of employee pension contributions. Denish believes we must immediately eliminate lucrative loopholes for "double-dippers," which could save the state more than $7 million a year.
3) Improving technology systems:
Denish believes that better choice of and use of new technology can generate significant savings for the state. While the state's track record on implementing new technology systems is not always stellar, Denish believes the state's Department of Information Technology should be required to evaluate and consider all alternative technology solutions that can save the state money. For example, switching the state from current systems to Google Apps could generate as much as $1.9 million in recurring savings. While numerous cities and even the federal government are beginning to take advantage of creative, lower cost solutions like this, it makes no sense to stay the course with "Cadillac" technology solutions for state workers.
November 4, 2009 at 12:23 PM in Diane Denish, Economy, Populism, Finance, Investments, Local Politics, NM Legislature 2010 | Permalink | Comments (0)
Thursday, October 29, 2009
Weekend Events in Las Cruces with Lt. Governor Candidate Joe Campos
From the Joe Campos Campaign: Democrat Joe Campos, candidate for Lieutenant Governor of New Mexico, will be in Las Cruces from Friday, October 30th, through Saturday, October 31st for several events:
Friday morning, October 30th, from 8:00 AM—9:30 AM, will begin with a meet and greet breakfast with Joe Campos, located at Roberto's Restaurant, located at 908 E. Amador Ave. in Las Cruces.
After the breakfast, Joe Campos will be meeting with various community leaders and activists to listen to their concerns regarding state government and the role it is playing in their lives and communities.
On Friday evening, Joe Campos will attend a private Democratic Women's reception hosted by Rep. Joni Gutierrez. The evening event is part of the Democratic Women of New Mexico convention being held in Las Cruces on Saturday, October 31st between 12:00 and 1:00 PM. Saturday at the convention Joe Campos will address the Democratic Women during the event's luncheon.
October 29, 2009 at 03:54 PM in 2010 NM Lt. Governor Race, Democratic Party, Events, Joe Campos, Local Politics | Permalink | Comments (0)
Monday, October 26, 2009
(Updated) Criticizing Legislators, Gov. Richardson Orders Freeze on Capital Outlay Projects
Update: Lt. Gov. Diane Denish released a statement in response to Governor Richardson's action to freeze capital outlay projects:
"Last week, I was proud to cast the tie-breaking vote in the Senate to cut $150 million from the state's capital outlay projects. Today I applaud the Governor's decision to freeze all capital outlay projects, because during these challenging economic times the state simply can't afford to continue doing business as usual. And as we approach the next legislative session, I believe we must move towards reforming the entire capital outlay process before anyone starts talking about cutting services. We simply must find more creative ways for government to be leaner and more efficient. This freeze on capital outlay projects won't fix the entire problem, but it is certainly a step in the right direction."
*****************
Governor Bill Richardson announced in a statement released today that he is ordering a freeze on capital outlay projects with the goal of realizing as much as $150 million in savings. The freeze will apply to projects initiated by the Legislature and the Governor.
"I am taking this bold action since the Legislature chose not to cut even one dime of its pork projects," Governor Bill Richardson said. "These pork projects should be the first to be cut before we take any action that affects people."
The release stated the Governor was making this move because the Legislature "simply suggested that they consider looking at projects to be cut in January. However, no action was taken to actually cut the projects."
As I reported previously, Sen. Eric Griego introduced an amendment to a primary House budget bill, HB 17, on the last day of the special session. It directed the legislative council service, the legislative finance committee and the department of finance and administration to review all unexpended capital outlay projects funded by general fund appropriations and identify at least $150,000,000 of voidable capital outlay projects that would be submitted as a bill at the January session.
The original vote on Sen. Griego's amendment was a tie and Lt. Governor Diane Denish, in her role presiding over the Senate, broke it with a vote in favor of the measure. Later that day, Sen. John Ryan (R-Albuquerque) abruptly moved for a reconsideration of the amendment, which prompted a fierce and personal debate about the reasons for his action. After much ado, the amendment was again approved, this time by a margin of 21-19. Sen. Griego called it his "people before pork" amendment.
Jumping ahead of the actions required by the Griego amendment, Governor Richardson has now directed state agencies to cancel all grant agreements for capital outlay. Only those projects that already have third-party agreements will be honored as of Oct. 23. The freeze on capital outlay projects will remain in place through the next legislative session in January when the issue can be revisited, according to the Governor's statement.
I imagine the Governor's action will cause more than a bit of consternation on the part of any number of legislators. Already, there's some talk that only the Legislature has power over capital outlays, and that the Governor has no authority to order a freeze. No doubt this is just one more skirmish in what will inevitably be a long and brutal battle of wills as the true impact of the state's falling revenues becomes more apparent and damaging.
October 26, 2009 at 08:33 PM in Diane Denish, Economy, Populism, Gov. Bill Richardson, Government, Local Politics, NM Legislature 2010, NM Legislature Special Session 2009 | Permalink | Comments (5)
Call for a Robust Public Option with the Health Action Hamsters
A couple of superstar rodents plug a robust public health insurance option in this spot sponsored by Health Action New Mexico. If you're not singing along by the end of the video, I'll eat the cowgirl hat I stole from one of the hamsters. Seriously.
Now that you're in the mood, check out the short video interview below with Health Action New Mexico's Executive Director, Barbara Webber, and then take action! We're moving into the final round of negotiations on the health reform bill in the U.S. Senate so we need to contact our members of Congress and Dem leaders -- including President Obama -- AGAIN to make sure they do the right thing and include a robust public option in the bill -- no triggers!
Get contact info for your members of Congress by entering your zip code here. Send a message to the President here.
October 26, 2009 at 12:33 PM in Healthcare, Local Politics, Obama Health Care Reform, Visuals | Permalink | Comments (0)
Thursday, October 22, 2009
NM Rep. Brian Egolf Issues Statement Explaining His Vote Against HB 17 Budget Bill
Rep. Brian Egolf (D-Santa Fe) sent an email to supporters today providing his take on the the budget wrangling going on at the New Mexico Legislature's special session. He also explained his vote yesterday in the House Appropriations Committee against budget bill HB 17 -- the only Dem vote against the measure -- and described what would have to take place if he were to support the bill in a vote on the House floor. The email said:
I am writing to give you an update on what may be the last day of the special legislative session to fix our $650 million deficit.
As the session winds down, everyone is working hard to find a solution to the deficit for fiscal year 2010. There are several bills nearing final passage that will work together to solve the problem with spending cuts, fund transfers, sweeps of unspent balances in state funds and other measures. Together, the bills should solve our problem for now. When we convene in January to created the budget for 2011, more cuts and hard choices will be on the table.
Last night the House Appropriations Committee considered the main budget bill of the special session (HB 17). The bill addresses our state's budget shortfall by cutting approximately $220 million from our state's recurring expenditures and uses another $200 million in one-time money for a total of about $450 million. The bill is one of several bills that hope to address the overall $650 million deficit.
I was the only Democrat on the appropriations committee to vote against the bill, and I want to tell you why. The bill as drafted includes a 2% cut in education funding, which I cannot support. There are other bills nearing final passage, however, that would allow the state and school districts to tap into previously unavailable funds (called "SB9" funds) to pay for their insurance bills without having to use money from their operating budgets. If HB 17 passes along with these other bills, the net effect to Santa Fe and other districts in the state would be no cuts to education funding. In other words, School Districts would be able to tap into SB9 money to offset any reduction that results from HB 17. I am willing to support the legislative solvency package so long as the House passes both the SB9 measure and HB 17 because the two bills together preserve funding of our children's education. Preserving education funding has been a difficult challenge, but I am happy to say that we seem to have found a solution.
The session is likely to end this evening or tomorrow morning. If you want to see the session in person, please come down to watch the floor debate. I have no doubt that it will be an interesting day of debate.
To see our other posts on the special session, visit our archive.
October 22, 2009 at 11:51 AM in Economy, Populism, Education, Government, Local Politics, NM Legislature Special Session 2009 | Permalink | Comments (0)
Cuts to Education Seem Inevitable as Some Results of Dealmaking are Revealed
If you were following yesterday's liveblogging of the New Mexico Legislature's special session by NMI or the Tweeting of various reporters on Twitter (#NMSpecial), you encountered a lot of hurry up and wait, or just plain wait, wait, wait -- accompanied by a photo or two of empty rooms. Other than a sometimes tense debate in the Senate Committee of the Whole on a resolution by Sen. Mary Kay Papen (D-Las Cruces) urging legislators to voluntarily give up their small per diem raise provided by a hike in the federal per diem (upon which the legislature's rate is based), there wasn't much happening of consequence in the chambers or committee rooms during daylight hours. 
Almost all the action was taking place behind the scenes as legislative leaders battled behind closed doors for and against this cut or that, and negotiated through various channels with Governor Bill Richardson.
Sen. Papen's SCR 1 per diem proposal ended up being tabled into oblivion, but only after Sen. Richard Martinez (D-Espanola) held his own personal rave-up about the alleged abuse of per diem payments by certain unnamed lawmakers he said he'd been tracking. Sen. Martinez waved a piece of paper and thundered that it contained a list of legislators he personally knew had a habit of showing up late at interim committee meetings, snarfing down a free lunch and then fleeing the scene after signing in to get their per diem payments. 
Pushed for his list of per diem abusers, he backtracked and said the list only existed in his head, but not before he also complained that some first-year lawmakers had already learned the ropes and had quickly become very good at scamming undeserved per diem payments.
The discussion finally ended when Sen. Rod Adair (R-Roswell) mocked the Senators for worrying about unimportant $15 per diem increases when hundreds of millions of savings need to be found. Tempers were sometimes short in the fifth day of political maneuvering in the cramped quarters of the Roundhouse.
Long after the sun set, a few proposed fixes resulting from the day's battles came to light. Rep. Lucky Varela's (D-Santa Fe) HB 17, Reduce 2009 General Fund Appropriations, was passed in the House Appropriations and Finance Committee by a 11-6 vote. Five Republicans plus Dem Rep. Brian Egolf (D-Santa Fe) voted no. The bill would cut a total of $220 million from the budget, including $54 million in reduced funding for K-12 education. It's unclear how the bill will fare on the House floor, but it now appears that the Senate will deliberate on parameters of this appropriations bill today, rather than creating its own from scratch. NMI has a good recap on the bill.
In the Senate, Sen. Vernon Asbill's (R-Carlsbad) SB 13, School District Budget Flexibility, passed with a vote of 32-9, as amended on the floor. After many changes, the measure would allow schools to increase class sizes and cut the number of school days in response to budget cuts.
Another key piece of legislation considered in the House last night was Speaker Ben Lujan's (D-Santa Fe) HB 3, Fund Transfers and Appropriation Voids. The measure passed the House by a margin of 45-21, as amended, late in the evening after much wrangling. The bill also passed the Senate late yesterday by a vote of 36-5, as amended. The only Dem to vote no was Sen. Cisco McSorley (D-Albuquerque). At about Noon today, the House concurred on a voice vote about the Senate amendment, so the bill will go to the Governor's desk.
The bill requires so-called "sweeps" of existing unspent funds from various capital projects and most agency budgets, totaling more than $100,000,000 that would be transferred to the state's general fund to make up for deficits. It patches holes in this year's budget but doesn't address gaps projected for future years.
Lt. Governor Diane Denish issued a statement immediately after the bill's passage in the Senate, saying,
"The legislature has taken a necessary though painful step of passing House Bill 3 that will sweep cash balances from a variety of funds. Difficult though this decision may be, the fact that it is distributed over many different programs and funds is a fair approach to achieving critically needed reductions. Our highly successful Pre-K program that I have long championed will lose more than one million dollars, but, as I've said all along these painful cuts must be shared by all. It is my hope that in the future some of these funds could be restored."
The word is that key legislators are suggesting that education cuts will be held to 2 percent or less, with agency cuts in the 4-5 percent range, but that could change in today's negotiations. Gov. Richardson's proposal recommended education cuts of 1.5 percent and 3.5 percent cuts in the rest of the government. Education spending amounts to about 43 percent of the state's current budget. 
The Senate also gave unanimous approval -- without debate -- to a measure allocating $370,000 to pay for the special session. The bill had previously been passed in the House, so it's going to Gov. Richardson's desk for his signature.
NMI is again liveblogging the action at the New Mexico Legislature.
October 22, 2009 at 11:16 AM in Diane Denish, Economy, Populism, Education, Gov. Bill Richardson, Government, Local Politics, NM Office of Recovery and Reinvestment | Permalink | Comments (2)