Monday, September 28, 2009
Pentagon of Peace to Visit New Mexico in October
From Veterans for Peace:
PENTAGON OF PEACE:
"FIVE FOR TRUTH"
New Mexico Tour Presented by
VETERANS FOR PEACE:
Taos, Santa Fe and Albuquerque
OCTOBER 9, 10 & 11TH

Click for schedules and flyers for all three locations.
September 28, 2009 at 11:27 AM in Afghanistan, Books, Events, Iran, Iraq War, Military Affairs, National Security, Peace, Progressivism, Santa Fe, Taos | Permalink | Comments (0)
Friday, June 05, 2009
David Barsamian to Speak in Santa Fe on Obama, Afghanistan and Pakistan
Note: The Santa Fe Reporter has an interview with David Barsamian conducted in advance of his appearance in Santa Fe.
From Veterans For Peace Santa Fe: David Barsamian will give a speech on Tuesday, June 9th, at 6:00 PM at the CCA Cinematheque at 1050 Old Pecos Trail in Santa Fe on the topic, "The War Expands: Obama, Afghanistan and Pakistan." The suggested donation $5. Please RSVP by calling 982-1338.
What's really going on in Afghanistan and Pakistan? Why is U.S.involvement rapidly escalating? Is our exit strategy from Iraq merely to send those troops to Afghanistan? Noted author and media scholar David Barsamian reveals how, though the Obama administration no longer uses the phrase "war on terror," it is waging one on the Afghanistan-Pakistan border, doubling troop strength and greatly expanding attacks on Pakistan that increasingly destabilize that impoverished country.
Throw in nukes, feudalism, an emboldened Taliban, a collapsing infrastructure and you have a volatile cocktail that could explode in Washington's face and undermine the Obama presidency. Is this the change we can believe in?
David Barsamian is the award-winning founder and director of Alternative Radio, the independent weekly series based in Boulder, Colorado. His books include Targeting Iran, and What We Say Goes with Noam Chomsky; Speaking of Empire & Resistance with Tariq Ali; and Original Zinn with Howard Zinn. His earlier books include The Checkbook and the Cruise Missile with Arundhati Roy; Imperial Ambitions with Noam Chomsky; Eqbal Ahmad: Confronting Empire and The Decline and Fall of Public Broadcasting.
Barsamian lectures around the world on subjects including U.S. foreign policy, corporate power, the media, and propaganda. He is winner of the Media Education Award, the ACLU's Upton Sinclair Award for independent journalism, the Rocky Mountain Peace and Justice Award and the Cultural Freedom Fellowship from the Lannan Foundation. The Institute for Alternative Journalism named him one of its Top Ten Media Heroes. In December 2007 he delivered the prestigious Eqbal Ahmad lectures in Pakistan in Karachi, Islamabad, and Lahore.
Alternative Radio can be heard at 6:00 PM Saturdays on KUNM and 4 PM Sundays on KSFR.
June 5, 2009 at 09:10 AM in Afghanistan, Books, Events, Military Affairs, Obama Administration, Peace | Permalink | Comments (0)
Saturday, May 30, 2009
KUNM's Social Justice Fair with David Barsamian Set for 6.8.09

From KUNM: David Barsamian, the award-winning founder and director of Alternative Radio, will be speaking at KUNM's first-ever Social Justice Fair on Monday, June 8th. We invite you to come to the UNM Continuing Education Conference Center at 1634 University Boulevard NE in Albuquerque at 6:30 PM to check out what local organizations are doing for social justice, and then stay for David Barsamian's speech at 7 PM. He is a witty and engaging speaker, and we will be giving out quite a few really great door prizes (CDs, restaurant gift certificates, etc.) to people in random numbered seats.
Barsamian has been working in radio since 1978. Over the years he has interviewed the likes of Angela Davis, Ralph Nader, Vandana Shiva, and Carlos Fuentes. In addition to his radio work he is an author and lecturer. His interviews and articles appear regularly in The Progressive, The Nation, and Z Magazine. He is the author of numerous books with Noam Chomsky, Howard Zinn, Eqbal Ahmad, Tariq Ali and Edward Said. His series of books with Chomsky, America's leading dissident, have sold in the hundreds of thousands and have been translated into many languages. His latest books are What We Say Goes with Noam Chomsky and Targeting Iran. Barsamian also lectures on U.S. foreign policy, corporate control, the media, and propaganda.
Tickets for the event are $5, but if you are a current KUNM member and reserve your tickets ahead of time, you will pay for only 1 but get 2. It's a benefit of membership.
To reserve your 2 tickets for the price of 1, call Cris Nichols at 505-277-3968 or Carol Boss at 505-277-0768 before 5 PM on Thursday, June 4th. The 2-for-1 membership special will NOT be available at the door because we need to verify that your membership is current and we do not want to tie up a line at the event by checking against a roster of thousands of current members.
May 30, 2009 at 09:57 AM in Books, Events, International Relations, Iran, Justice, Middle East, Peace, Progressivism, Public Policy | Permalink | Comments (0)
Monday, May 11, 2009
Laura Paskus Book Signing at Bookworks Tomorrow on "Freeganism"

Many of you know freelance journalist and blogger Laura Paskus. She'll be appearing at a book reading and signing tomorrow, Tuesday, March 12, at Bookworks at 4022 Rio Grande NW in Albuquerque. The event runs from 7:30 to 9:00 PM. She's one of the contributing authors of the new book, Going Green: True Tales from Gleaners, Scavengers, and Dumpster Drivers, published by the University of Oklahoma Press ($19.95). "Freeganism" is about living off what others throw away, and in this book you'll hear how people are using an established concept -- good ol' fashioned thrift -- to live a greener life. Ruth Friesen of the Albuquerque chapter of Habitat for Humanity, another contributor, will also speak.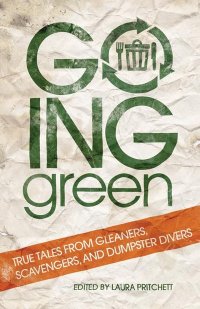 About the book: Never mind the Ph.D. and middle-class trappings -- Laura Pritchett is a Dumpster diver and proud of it. Ever since she was old enough to navigate the contents of a metal bin, she has reveled in the treasures found in other people's cast-offs.
For Going Green, Pritchett has gathered over twenty writers to tell their personal stories of Dumpster diving, eating road kill, salvaging plastic from the beach, and forgoing another trip to the mall for the thrill of bargain hunting at yard sales and flea markets. These stories look not just at the many ways people glean but also at the larger, thornier issues dealing with what re-using--or not--says about our culture and priorities. The essayists speak to the joys of going beyond the norm to save old houses, old dishwater, old cultures, old Popsicle sticks, and old friendships--and turning them into something new. Some write about gleaning as a means of survival, while others see the practice as a rejection of consumerism or as a way of treading lightly on the earth. Brimming with practical and creative new ways to think about recycling, this collection invites you to dive in and find your own way of going green.
May 11, 2009 at 03:57 PM in Books, Environment, Events, Green Economy | Permalink | Comments (0)
Monday, April 27, 2009
List Your Organization or Company in First New Mexico GreenSpace Directory
From Sharon Leach, Jim O'Donnell and Erin Sanborn of Collaborative Green.
We are inviting you to list your company or organization in the first New Mexico GreenSpace Directory.
The New Mexico GreenSpace Directory is the first comprehensive state-wide green pages for New Mexico businesses and organizations, including nonprofits. This resource focuses on local approaches that build a sustainable economy and communicates where your business or organization is on its journey to sustainability.
The listings include your contact information as well as a brief description of your business or organization and its approach to sustainability. This format initiates a conversation between your organization and your clients. The New Mexico GreenSpace Directory will be published in October, 2009 and will be available in print and online versions.
Publicize your role in the emerging green economy by joining the best resource guide for our changing times. Save 15% on your directory listing and any advertising when you order by May 30th, 2009.
Please send your request to media@collaborativegreen.com for listing and advertising rates. We have non-profit rates and the directory is meant to include all community services that help create sustainable community.
April 27, 2009 at 02:06 PM in Books, Energy, Environment, Green Economy | Permalink | Comments (0)
Friday, April 17, 2009
Events with Cindy Sheehan in New Mexico Today Thru Tuesday
Noted peace activist, Gold Star Mother and former California congressional candidate Cindy Sheehan is visiting New Mexico in connection with her Seat of Our Pants tour promoting her new internet book, Myth America, and has events scheduled starting today and ending on Tuesday, April 21, 2009 according to Stop the War Machine. You can see her full schedule below the break:
Friday, April 17th, Albuquerque:
7:00 PM: Cindy is to appear on the Indy Media Show, Comcast Cable Public Access Channel 27, which you can also watch online.
Saturday, April 18th Albuquerque:
10:00 to 11:30 AM: Local women activists welcome Cindy to New Mexico, hosted by Patti Howe, Ethel Mae Stone and Barbara King at The Albuquerque Center for Peace & Justice, 202 Harvard Drive SE.
Noon to 1:00 PM: Carol Boss to interview Cindy at the studios of KUNM radio
1:15 to 2:30 PM: To attend the weekly Nob Hill Peace Rally at Tulane and Central. The time will have to remain flexible based on how long the interviews with Carol Boss will take.
Sunday, April 19th, Santa Fe:
3:00 to 4:30 PM: Cindy to address the Peace and Justice Community of Santa Fe at the Unitarian Universalist Church,107 W. Barcelona Road, Santa Fe, NM
4:30 PM to 5:30 PM: Cindy to sign books at a Mix and Mingle gathering at the Unitarian Universalist Church, 107 W. Barcelona Road, Santa Fe, NM
Monday, April 20th, Taos:
1:00 to 1:30: In-studio interview with Jim Ball of KVOT Radio, 1340 AM
4:00 to 4:30 PM: Telephone interview with Deb Nichols, Program Director for KRZA radio Taos, New Mexico and Alamosa, Colorado. The interview will be live from 4 to 4:30 PM and will be rebroadcast Tuesday morning from 8 to 8:30 AM.
More activities in Taos (For info, contact seaovertea@gmail.com)
Tuesday, April 21st, Albuquerque:
2:00 to 3:00 PM: MEPJA's $30 Billion Billboard Campaign dedication ceremony on Menual east of Juan Tabo
7:00 to 10:00 PM: Cindy to speak at Smith Brasher Hall on the CNM campus (southwest corner of University and Coal). Free admission.
Iraq Veterans Against the War, Stop the War Machine and Veterans For Peace are hosting Sheehan's New Mexico visit.
Cindy Sheehan began her anti-war activism after her oldest son, Casey, was killed in Iraq on 04/04/04. She rose to international prominence when she camped on the literal doorstep of George Bush's Crawford Ranch in August 2005.
In addition to being nominated for the Nobel Peace Prize in 2005, she has received dozens of peace awards from all over the world and has published three books: Not One More Mother's Child; Dear President Bush; and Peace Mom: A Mother's Journey Through Heartache to Activism.
Cindy recently published an internet book titled, Myth America: 10 Greatest Myths of the Robber Class and the Case for Revolution. According to a press release, she is currently on tour with this book to spark the dialogue and activism we need to separate ourselves from oppressive Robber Class Systems. Her new book can be ordered for a minimum 10 dollar donation at: www.CindySheehansSoapbox.com and the book will be emailed to you.
April 17, 2009 at 11:25 AM in Books, Corporatism, Economy, Populism, Events, Peace | Permalink | Comments (0)
Friday, April 03, 2009
Mark Rudd to Appear in Santa Fe, ABQ, Silver City, Rio Rancho to Discuss Book and Film on SDS, Weathermen
Mark Rudd -- yes that Mark Rudd from the Sixties who's been a New Mexico resident for many years now -- will be appearing at El Museo Cultural at 1615 Paseo de Peralta in Santa Fe TODAY, Friday, April 3. He'll be reading and signing copies of his new book, Underground: My Life with SDS and the Weathermen, from 5:30 to 7:00 PM. There will also be a showing of an award-winning Weather Underground documentary film from 7:00 to 8:30 PM, followed by a discussion with Rudd. Sarah West, world renowned Mystic Opera composer and performer, will open the event with a Song of Peace.
Rudd will also appear in Albuquerque on Tuesday, April 7, at 7:00 PM for a reading and booksigning at Bookworks, 4022 Rio Grande Blvd NW. He'll be in Silver City on Tuesday, April 14, from  5:00 to 7:00 PM for a  booksigning party at Javalina's Coffeehouse. On Thursday, April 16, he'll be in Rio Rancho at 6:30 PM for a reading and booksigning at the Esther Bone Library, 950 Pinetree Rd. SE. 
See Rudd's website for more information about the book and future dates on Mark's book tour.
Underground: My Life in SDS and the Weathermen was just published by HarperCollins and is available at Amazon, Barnes and Noble and, especially, your local independent bookseller.
Check out various book reviews here. From the book jacket:
In 1968, Mark Rudd led the legendary occupation of five buildings at Columbia University, a dramatic act of protest against the university's support for the Vietnam War and its institutional racism. Rudd was the charismatic chairman of the Columbia chapter of SDS, Students for a Democratic Society, the largest radical student organization in the U.S. After a violent police bust, the Columbia occupation turned into a student strike that closed down the entire campus, turning Rudd into a national symbol of student revolt. Rudd went on to become the cofounder of the Weatherman faction of SDS which took control of the student organization and helped organize the notorious Days of Rage in Chicago in 1969.
But Mark Rudd wanted revolution.
Rudd and his friends sought to end war, racism, and injustice—by any means necessary, even violence. After a tragic turn that lead to the death of three members, who were killed when the bombs they were making in a Greenwich Village townhouse exploded, they transformed themselves into the Weather Underground Organization. By the end of 1970, after a string of non-lethal bombings by the organization, Rudd, now one of the FBI's Most Wanted, went into hiding for more than seven years before turning himself in to great media fanfare.
In this gripping narrative, Rudd speaks out about this tumultuous period, the role he played in its crucial events, and its aftermath, revealing the drama and tension, as well as the naiveté of young activists, fighting in the name of peace and social justice, who believed that their actions mattered.
"I've spoken and answered questions at scores of colleges, high schools, community centers, and theatres about why my friends and I opted for violent revolution, and how I've changed my thinking and how I haven't, and most of all, about the parallels between then and now," Rudd writes. Powerful and shocking, Underground sheds new light on this controversial time that still haunts the nation.
April 3, 2009 at 12:30 PM in Books, Events, Film, Peace | Permalink | Comments (0)
Thursday, March 26, 2009
Friday Book Release Party in Albuquerque: Working Across Generations
From the Southwest Organizing Project:
Please join us this Friday in launching SWOP Executive Director Robby Rodriguez' new book, Working Across Generations: Defining the Future of Nonprofit Leadership. The book release party will take place on March 27th from 5:00 to 7:00 PM at the Harwood Art Center at 1114 7th Street NW (corner of 7th & Mountain Rd) in Albuquerque. RSVP at cscot[at]demos[dot]com.
Working Across Generations offers a comprehensive look at the leadership and generational shifts in the nonprofit sector. The book presents ideas and gives practical advice on how to approach generational changes in leadership so that the contributions of long-time leaders are valued, new and younger leaders' talent is recognized, and groups are better prepared to work across generational divides.
This book examines the meaning of leadership transfer for individuals, their organizations, and the field; reports on how older and younger social change leaders are preparing (or not preparing) for these changes; and recommends how these transitions can take place in ways that move social sector work forward.
March 26, 2009 at 11:25 AM in Books, Events, Progressivism | Permalink | Comments (1)
Tuesday, January 27, 2009
Notes for the Aurora Society: New Mexico Author and Blogger Publishes First Book
Wilderness and falling down, theoretically, have nothing to do with each other. In my case, however, they are intimately intertwined.

I slipped and fell straight out of the door of the Kalamakaltion wilderness hut north of Nunnanen, Finnish Lapland. It was late August, 2003. I had over 1500 miles of walking behind me and over one hundred left to go before the Arctic Ocean. When I fell, I hit my head on a rock and felt dizzy. I fell again five minutes later and cut open my hand on another rock. The wet had turned the ATV trail to glistening mud, slick as ice. The rain fell in a steady drizzle......
New Mexico author and blogger Jim O'Donnell has just published his first book NOTES FOR THE AURORA SOCIETY.
I passed through stands of dwarf birch, partly colored for autumn. The land was swampy and moist, cut by intermittent ridges of glacial till. There were thousands of streams and ponds that interspersed velvety turf and dark Arcadian copses. The ground was covered in alpine clubmoss, mountain bearberry, downy willow, common butterwort, several saxifrage species. I passed a number of small lakes and the ATV trail ploughed through swamps and streams, as if nothing could get in its way. It stretched all the way through the Puljun Wilderness Area and into the western wilderness of the one thousand one hundred square mile Lemmonjoki National Park five miles to the north. It was used by the reindeer herders, whose camp was beyond the Peltotunturi.

I slipped and fell several more times, once face first into a shallow brook.

The Peltotunturi was a long, low table situated above the tree line. It ran northwest-southeast extending into Norway, only five miles distant. The wind was fierce there and on top I got caught in a squall of rain and snow. The visibility dropped to just a few feet. The rain actually hurt when it hit my face. I saw a mountain plover and was sure it was shivering. Fearing I might lose the trail, I pulled out my maps and compass to take a bearing on the Wilderness hut where I hoped to spend the night. That was dumb. The wind tore my 1:50 000 topo map from my hand, launching it into Norway. It also took my general 1:100 000 area map, but that, I recovered, torn, wet and shredded, from a reindeer fence a half mile across the rocks. I stuffed it in my pocket and made for the tree line below and to the north. I was soaking wet when I arrived at the reindeer camp.
Notes for the Aurora Society is the story of a 1500-mile walk through Finland. Leaving from the southernmost point of Finland, O'Donnell crossed the Finnish countryside interviewing Finns about their relationship to nature and exploring the land and the history that made modern Finland. His journey deposited him, five-months later, on the shores of the Arctic Ocean. Blending a naturalist's ecosystem knowledge with an anthropologist's ability to elicit unique insight into the process of culture, this work of travel literature is the first book to look at the Finnish people through their connection to the natural world.
The ferry left Turku at eight in the morning. The sea was perfectly still, but the ice had heaved and broken and patches of gray appeared through the crinkled crust. A Spanish bird watcher said that the ice was closing behind the ferry and it made him feel as if the world were closing behind him. He watched for migrants from the outer deck.

We passed through a field of large, flat, geometrically shaped ice sheets and then into open sea. The water was gray, the sky was gray and only the thin line of white ice in the distance separated the two.

The ferry had three decks. One was below the water line and used as sleeping quarters for the crew. The second was a dark hold with six small windows, a television and seventeen reclining chairs. A black Labrador retriever was curled asleep in a wire cage near the stairs. On the third deck were the sitting areas, with tables and chairs and benches. Those on the outside were bolted to the ship. From the third deck, the crew served coffee and pastries, sandwiches, beer and liquor.

In the corner of the indoor sitting area sat a group of five people: two men, a boy with an unfortunate bowl hair cut, and two women. The women were mother and daughter and they drank beer for breakfast. You could tell the women were mother and daughter by their makeup. Each had caked it on lavishly but neatly and a pronounced line under their chins marked where the makeup ended. Their bleached hair reached for the ceiling like a forest ant hill. When they stood, they reached and danced, adjusting their tight pants and tucking in their acrylic blouses. They were happy and they slapped each other's hands to make a point. They winked at the younger men on the boat, not yet aware that their beauty had failed. Their men were sullen and silent and ashen-faced. The men drank beers too but they drank faster than the women.
Jim O'Donnell writes from Taos County where he helped lead the campaign to pass the Valle Vidal Protection Act of 2005. An expert in natural resource planning, Jim has developed watershed restoration partnerships between communities and land management agencies. An author, gardener and archaeologist, Jim holds a Master's Degree in Community and Regional planning and is certified in Permaculture Design. He is a principal in Collaborative Green, a sustainability consulting firm based in Taos.
Jim is a frequent contributor to DailyKos and Unbossed and is an occasional contributor to DPNM. His other written work has appeared in Hyenas Laughed at Me and Now I Know Why, Catch 2, Wild, Suomen Luonto and Conceptions Southwest.
Other excerpts from Notes for the Aurora Society can be read here and here. The book can be purchased here.
January 27, 2009 at 12:02 AM in Books, Environment, Travel | Permalink | Comments (0)
Monday, September 29, 2008
Author of Book on 2004 Ohio Vote Fraud to Speak in ABQ Tomorrow
A talk about the new book, Witness to a Crime, concerning the 2004 Ohio vote fraud, is being presented by the author, Dr. Richard Phillips, on Tuesday, September 30 at 7:30 PM at the Albuquerque Peace and Justice Center. Phillips will detail the many ways that the vote can be falsified and what to look for in the upcoming elections. His book will be available for purchase and refreshments will be served. Information: 505-242-5511 or Contactus@cardnm.org. Check out this Truthout article by Dr. Phillips on how Latinos were disenfranchised in the 2004 election in Ohio for a taste of his writing. You can check out the author's website at witnesstoacrime.com/.
September 29, 2008 at 05:51 PM in Books, Election Reform & Voting | Permalink | Comments (0)
Friday, July 11, 2008
Author to Discuss "César Chávez and the Common Sense of Nonviolence"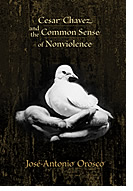 José-Antonio Orosco will discusses and sign his book "César Chávez and the Common Sense of Nonviolence" at these bookstores:
3:00 PM Saturday, July 12, at Bookworks, 4022 Rio Grande NW, Albq.
7:00 PM Saturday, July 12, at Page One, 11018 Montgomery NE, Albq.
5:00 PM Monday, July 14, at Garcia Street Books, 376 Garcia St., Santa Fe
The publisher, the University of New Mexico Press, provides this synopsis:
César Chávez has long been heralded for his personal practice of nonviolent resistance in struggles against social, racial, and labor injustices. However, the works of Gandhi and Martin Luther King Jr. have long overshadowed Chávez's contributions to the theory of nonviolence. José-Antonio Orosco seeks to elevate Chávez as an original thinker, providing an analysis of what Chávez called "the common sense of nonviolence." By engaging Chávez in dialogue with a variety of political theorists and philosophers, Orosco demonstrates how Chávez developed distinct ideas about nonviolent theory that are timely for dealing with today's social and political issues, including racism, sexism, immigration, globalization, and political violence.
David Steinberg interviewed the author in the Albuquerque Journal. Excerpt:
Most people know that César Chávez was a pioneer organizer of farm workers and a civil rights activist, but don't consider him a thinker. José-Antonio Orosco, an associate professor of philosophy at Oregon State University, wants the public to get a fuller picture of the man.

"I call him a community intellectual, and not a traditional one," Orosco said in a phone interview. "He learned about social problems from the ground up and learned to motivate people, that they are the ones with power. If he gets them to understand their own power, they can accomplish so many social reforms," said Orosco, who is a graduate of Albuquerque's West Mesa High School.

... Orosco said Chávez described himself as having a "common sense of nonviolence." In reading Chávez's speeches and his writings in farm workers' newletters, Orosco concluded that he had original thoughts about nonviolence, about the causes of poverty and conflict, and what democracy means. "I became convinced that he is a philosopher of nonviolence," he said. "If we look at history, Chávez said, not much is accomplished with violence."

Orosco said Chávez's genius was his understanding of the political and economic forces in society, the obstacles that keep people poor. Chávez, he said, was fascinated with the nonviolent philosophies of Mohandas Gandhi and the Rev. Martin Luther King Jr.
Technorati Tags: Cesar Chavez Jose-Antonio Orosco University of New Mexico Press Bookworks Page One Garcia Street Books Albuquerque Santa Fe nonviolence
July 11, 2008 at 11:43 AM in Books, Events, Peace | Permalink | Comments (0)
Saturday, June 14, 2008
"Blackwater" Author Jeremy Scahill's Book Tour to Stop in ABQ

Nation Books author Jeremy Scahill will appear in Albuquerque later this month to sign and discuss his powerful book, Blackwater: The Rise of the World's Most Powerful Mercenary Army. The event is cosponsored by KUNM Community Radio and Bookworks bookstore. A thoroughly revised and updated paperback edition of the revealing New York Times best seller was launched this month.
According to the publisher, the book tells the unauthorized story of the epic rise of one of the most powerful and secretive forces to emerge from the U.S. military-industrial complex, hailed by the Bush administration as a revolution in military affairs, but considered by others as a dire threat to American democracy.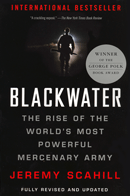 Blackwater USA is the powerful private army that the U.S. government quietly hired to operate in international war zones and on American soil. With its own military base, a fleet of twenty aircraft, and twenty-thousand troops at the ready, Blackwater is the elite Praetorian Guard for the "global war on terror." Blackwater was also hired during the aftermath of Hurricane Katrina by the Department of Homeland Security, as well as by private clients, including communications, petrochemical and insurance companies.
Jeremy Scahill: Blackwater
Booksigning & Discussion
Friday, June 27, 2008, 7:00 PM
UNM Continuing Education Center
1634 University Blvd, Albuquerque, NM
Co-sponsored by KUNM Community Radio and Bookworks bookstore

Tickets on Sale at Bookworks with proceeds to benefit KUNM. General admission $10.00 or buy a book with your ticket and receive admission for 2. Get your tickets at Bookworks (4022 Rio Grande Blvd. NW) or at the door. Call (505)344-8139 for more info.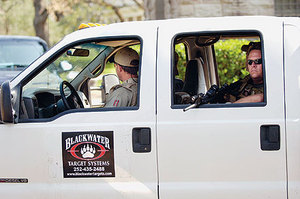 Blackwater in New Orleans after Katrina
Jeremy Scahill is a Polk Award-winning investigative journalist. He is a frequent contributor to The Nation magazine and a correspondent for the national radio show Democracy Now! Scahill has reported extensively from Iraq, the former Yugoslavia, and Nigeria. He is currently a Puffin Foundation Writing Fellow at The Nation Institute. Scahill lives in Brooklyn, New York
Paperback Edition Has New Material
For more on the new edition of Blackwater, check out Amy Goodman's June 2nd interview with Scahill on Democracy Now! The paperback version of Scahill's book has more than 100 pages of new material, including a section that carefully details the circumstances surrounding the killing of 17 Iraqi civilians last September by Blackwater forces in Baghdad's Nisour Square. He tells Goodman:
... what's become very, very clear over the past year is that without Blackwater, the occupation of Iraq would be untenable. I mean, this is a company now that has become so central to the US occupation that it can be responsible for one of the single greatest killing sprees of Iraqi civilians and face basically no consequences for that action and in fact continue to win hundreds of millions of dollars in US State Department contracts.

Blackwater in Iraq was awarded over $100 million in contracts just in the two weeks following the Nisour Square shooting. It's had over a billion dollars in contracts from the United States State Department. And the men who were alleged to have been responsible for those killings at Nisour Square, to this day, are walking around as free individuals.
Your Own Private CIA
The paperbook edition of Blackwater also delves into the company's recent development of something called Total Intelligence Solutions -- essentially a privatized, globalized version of the CIA. According to Scahill, Blackwater's owner Eric Prince has joined forces with former high-level U.S. intelligence honchos to build:
.. what they call a "global fusion center" in Total Intelligence Solutions headquarters, which is modeled after the CIA's Counterterrorism Center that [Cofer] Black once ran, with huge plasma-screen TVs, analysts sitting at desks. They have about a hundred people now working for the company, and they're marketing what they say in their literature are CIA-type services -- what they say -- to Fortune 1000 corporations and foreign governments, and the United States government, as well.
Cahill goes on to explain:
The US has sixteen intelligence agencies now under one umbrella. 70 percent of their combined budget is now in the hands of the private sector. You have private contractors working basically at every level of the US intelligence apparatus.

And so, what we see now, through Total Intelligence Solutions, is that Erik Prince is taking the decades and decades of CIA experience, the careers of people like Cofer Black, Robert Richer, Enrique Prado, and putting all of their contacts, their knowledge, their networks, their intimate relationships with governments and heads of state around the world, on the open market for bidding. You know, services that were once the realm of sovereign governments are now on the open market for bidding. And Blackwater has some of the heaviest hitters in the history of US intelligence, whose services are now available for private hire.
What's Next for Blackwater?
Scahill reports that Blackwater intends to go "full spectrum" in their services, including establishing mysterious new facilities in the United States:
Erik Prince, the owner of Blackwater, says that in the future Blackwater is going to be a full-spectrum operation. That's what he talks about. So they're manufacturing their own armored vehicle, which can go sixty-five miles an hour, and they're trying to get it licensed for use on US highways, which raises questions about what they want to do with these. They're also making a surveillance blimp that could be used by the Department of Homeland Security, for instance, Blackwater says, in monitoring the US-Mexico border.

The other thing that's happened is that Blackwater recently was defeated in its attempt to open up a private base in the south of California in a tiny town called Potrero. They were run out of town, basically, by 850 people ... They have another one in Illinois.
Chilling as hell, isn't it? Clearly, Cahill's appearance in Albuquerque is a must-see for anyone interested in the dangers that privatized, corporatized "defense" and homeland security companies pose to civil liberties and national sovereignty around the world. Imagine what's to come if companies like Blackwater are allowed to continue to provide their lucrative, secretive services to the highest bidders, both at home and abroad, without any meaningful oversight of any kind from American or international agencies or watchdogs. The "security services" they provided during Katrina were just a test run.
Excellent resources:
Technorati Tags: Jeremy Scahill Blackwater Albuqurque New Mexico booksigning University of New Mexico Bookworks KUNM Iraq privatization security homeland security corporate police
June 14, 2008 at 01:30 PM in Books, Events, Iraq War, Military Affairs | Permalink | Comments (0)