« National Tracking Polls: Obama Taking Off | Main | Udall Senate Campaign Accepting Job Applications: Field, Volunteer & Internship Positions Now Available »
Sunday, March 30, 2008
Join Las Adelitas for Reception with Lt. Gov. Diane Denish: Blue State in '08
Nancy Denker of Focus Ink Invites You To

Please join Lt. Governor Diane Denish



for a candid conversation about
Blue State in '08: Women Taking Control
A Reception sponsored by:
LAS ADELITAS: WOMEN IN POLITICS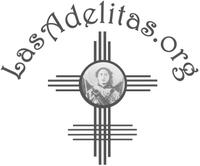 A fundraiser to help elect
Pro-choice Democratic Women to New Mexico State Offices
TUESDAY, APRIL 8TH, 5:30-7:30 PM

At the home of Ann Piper
715 Amherst Drive SE, Albuquerque, NM 87106 (map)
Please RSVP to Toni Boersig at (505)-332-0740
We invite you to become a member of Las Adelitas: Annual Membership $50. Contributions Payable to Las Adelitas: Women in Politics (not tax deductible), 1410 Coal Ave SW, Albuquerque, NM 87104.
March 30, 2008 at 08:00 PM in Candidates & Races, Events, Local Politics, Women's Issues | Permalink
Comments
Funny, because none of these "pro-women" actually support women for office! Hypocrites!
Why don't these groups support Michelle Lujan Grisham for Congress???
Posted by: Westside Voter | Apr 1, 2008 9:49:35 AM
Post a comment