Friday, January 09, 2009
Saturday: Gaza Protests Set for ABQ, Taos, Santa Fe
From the Middle East Peace and Justice Alliance:
SILENCE IS COMPLICITY
SAVE THE GAZA COALITION invites you to a
"National Day of Protest and Children's March"
Please come express your solidarity with the people of Gaza
Join us on this national day of protest
Saturday, January 10, Noon until 2:00 PM
Old Town Plaza in Albuquerque
Bring signs, if you have them.
YOUR PRESENCE IS NEEDED!
Please help spread the word - pass this announcement on to your contacts. Sponsors: Another Jewish Voice, Islamic Center of New Mexico, Amnesty International, Stop the War Machine, and the Middle East Peace and Justice Alliance. For more information: 828-0546 or 314-0482 or 228-9151. Flyers for distribution are here (doc) and here (doc).
From Taos Peace House:
VIGIL FOR PEACE IN GAZA
SATURDAY, JANUARY 10, 2009
2:00 PM at the Taos Plaza
Everyone welcome
Free vegetarian meals by Taos Food Not Bombs.
Join millions of people in calling for an end to the war on Gaza. Stop Killing! Stop the Siege! Stop the Occupation! Over 700 men, women and children killed. Tens of thousands without food and water.Call on the U.S. Congress to stop funding the assault and blockade of Gaza.
From the Interfaith Leadership Alliance of Santa Fe:
Rally for Peace, Saturday, January 10th at 1:00 PM, at the Santa Fe Plaza.
January 9, 2009 at 12:32 PM in Events, International Relations, Middle East | Permalink | Comments (0)
Monday, December 29, 2008
12/30: SWM and MEPJA Gaza Protests
From Stop the War Machine:
Protest the massacre in Gaza
Noon-2 PM, Tuesday, December 30, 2008
New Mexico Museum of Natural History and Science
1801 Mountain Rd, NW (in Old Town), Albuquerque, NM
We call for this demonstration on Tuesday as part of a national day of Action (see here) for peace and solidarity with the brave people of Palestine who are being massacred with weapons manufactured in large part in the U.S.A., and New Mexico. To that end we call for the city of Albuquerque and New Mexico to cut all ties with war profiteers like Lockheed Martin. For more information contact Stop the War Machine at 505-401-4808 or stopthewarmachine@comcast.net.
From Middle East Peace and Justice Alliance: Americans must speak out now so the world knows we stand with international law and human rights. On Tuesday, 12/30, there will be a candlelight vigil and press conference at the Federal Court Bldg. on Lomas between 3rd and 4th Streets in Albuquerque at 5:00 PM. Arrive around 4:45 PM. Bring candles. Wear warm clothes and anything that demonstrates solidarity with Palestinians. Please bring a poem you'd like to share and read. Pass this message on to all who might lend their support.
Albuquerque joins other cities in solidarity condemning Israel's bombing of Gaza. We call upon the Israeli government to halt air strikes and cancel the pending invasion! We call upon the U.S. government to withhold all aid, civilian and military, to Israel ($30 billion has been promised over 10 years) while Israel continues the bombing and siege on Palestine campaign!
December 29, 2008 at 11:39 AM in Events, International Relations, Middle East | Permalink | Comments (16)
Tuesday, April 15, 2008
Guest Blog: Mikhail Gorbachev in Santa Fe
This is a guest blog by Stephen Fox, alternative newspaper managing editor and gallery owner of Santa Fe, who participated in yesterday's press conference in Santa Fe featuring the former President of the USSR, Mikhail Gorbachev. President Gorbachev also appeared at a fundraising dinner to benefit the Santa Fe Institute and Global Green USA, and spoke to a standing room only crowd at the Lensic Performing Arts Center.

On Monday I asked former USSR President Mikhail Gorbachev if, after November, he would please be so kind as to lead and advise the next USA President as to how to get out of our quagmire. This is Gorbachev's reply, through a translator:
"The Middle East is what the entire world is watching. If things go badly for the USA, things go badly for all of us. America must not abuse the trust it has from its allies, much of which has virtually stopped. I am glad to see in this election a resurgence of interest in international affairs. As I will say in my talk tonight, judging from the USA's military budget, your nation seems to be at war with the world, and I sense that the American people don't like this at all. The size of your weapons budget is larger than it was at the peak of the Cold War, and larger all of the rest of the nuclear nations put together. Why do you continue to build these weapons? This is amazing to me!
I think that [former Secretaries of State] George Schultz and Henry Kissinger, [former US Senator] Sam Nunn, and [former Secretary of Defense] William Perry have put together recently a very interesting plan in this regard, for which I appreciate their initiative.
With a background of conflict, military budgets in the USA continue to grow, and you produce more weapons. The next president must show courage and responsibility to resist increasing your arms expenditures. Most serious nations in the European Union are studying the proposal by Schultz and Kissinger, and the USA should heed this proposal.
You must bear in mind, that many nations find it difficult to trust America if it insists on maintaining its weapon superiority.
After January 1, 1986, when I proposed an abolition of Nuclear Weapons, there was an immediate reaction, that many didn't trust me, because of the USSR's massive ground forces and conventional weapons. I replied by making some large cuts in spending for conventional weapons, and eventually we signed a treaty in this context in Paris.
So I would put the same question to America and to Americans!"
*****
At the beginning of today's Press Conference in Santa Fe, Gorbachev defended Putin's concern over USA building extensive missile defense systems in Eastern Europe, but said that it was good that Bush and Putin took the time to recently meet, once before Bush leaves office.
He also stated that the USA needs to "elect a President who gets along with the world, and doesn't brandish a big stick and make threats."
This is "up to the American people to persuade its leaders, and this burden can't be shouldered by others." After 15 years of "pushing" since leaving office in 1992, Gorbachev now believes that most world leaders and heads of state are "lagging," and that what we need next is "planetary glasnost."
He is encouraged by the progress in Russia of the political party he started, the Union of Social Democrats, given that more than 100 nations have the same kind of party, the Social Democrats. He said the history of the USSR was a 70 year experiment with Communism in its extreme Bolshevik form, and that Russia had "paid the price" for doing so.
Gorbachev reminisced on Yeltsin being pressured by the International Monetary Fund and a few US Think Tanks which came to impose on Russia a free market approach, which did a lot of good. He called it the "Washington Consensus" that was really the opposite ideology and effect of Bolshevism.
*****
I have met and talked with several Nobel Peace Laureates, as well as several others I thought should have won that honorable prize. The Nobel Peace Prize has been awarded to 95 individuals and 20 organizations since 1901.
The Laureates I have exchanged extensive correspondence with include His Holiness, the Dalai Lama, and Kofi Annan. I have talked at great length with Jody Williams. I asked Oscar Aria Sanchez, former-and-now-again President of Costa Rica, to help create a branch in Santa Fe of the United Nations University for Peace; Dag Hammarskjold's nephew Knut was on the Board of Honorary Advisors of this conception, as was Gandhi's grandson, Arun, and Einstein's granddaughter, Evelyn. So was former USA Secretary of Interior, Stewart Udall.
As an organization making a huge difference in the world, Doctors without Borders is my highest inspiration daily in my work to get the neurotoxic and carcinogenic artificial sweetener, aspartame, off the market by rescinding its approval to be sold.
Mairead Corrigan of Ireland was the first Nobel Peace Laureate I talked with for several hours at the Second United Nations Special Session on Disarmament in 1978. I also had a very long conversation with Canada's Prime Minister Pierre Trudeau, and I have always thought he deserved the Nobel Peace Prize. Certainly, George Mc Govern deserves something like a Nobel Peace Prize, for his lifetime of pacifism.
Yet somehow, today, former President Mikhail Gorbachev was the most compelling. I am certain that because I was asking on behalf of tens of millions of Americans and several billions people in hundreds of nations, that he really will help to advise and guide the next USA President to bring the USA out of the Middle East, and to end the war in Iraq.
There really is no choice.
This is a guest blog by Stephen Fox of Santa Fe. Guest blogs provide our readers a chance to express themselves on topics of interest to the political discourse here, and may or may not express the views of the DFNM blog. If you'd like to submit a post for consideration as a guest blog, contact me by clicking on the Email Me link on the upper left-hand corner of the page.
Technorati Tags: Mikhail Gorbachev Santa Fe New Mexico Middle East U.S. Military disarmament
April 15, 2008 at 01:35 PM in Current Affairs, Environment, Government, Guest Blogger, International Relations, Iraq War, Middle East, Military Affairs, Nuclear Arms, Power, Peace | Permalink | Comments (1)
Friday, February 15, 2008
This Weekend: Controversial Play 'My Name Is Rachel Corrie' at Out chYonda

Denver-based political theatre collective, Countdown to Zero, in partnership with Justice First!, announces the premier New Mexico production of 'My Name Is Rachel Corrie,' the highly controversial play, in a limited run at the Out ch'YondA Art Space (929 Fourth St. SW, Albuquerque). The play was created from the personal journal entries, emails, and writings of the young activist Rachel Corrie (above right) after her death in 2003 while trying to stop an Israeli bulldozer in a Palestinian residential area in Gaza. An idealistic, curious, and passionate young woman is presented as she explores her personal world as well as that of the complex world of Middle Eastern politics.
After a critically-acclaimed run in Denver, Countdown to Zero's production will run for two performances only, Saturday, February 16, 2:00 PM, and Sunday, February 17, at 2:00 PM. This play was chosen as an artistic vehicle for community conversation. After both performances, post-show discussions will be offered in order to address the issues raised in the play and to encourage fair and honest conversation and reflection. Ticket prices are $20. For reservations and information visit www.RachelABQ.com or call 505-350-1276.
Click for info on a companion event set for Saturday at 6:30 PM at the Albuquerque Mennonite Church where artists and activists will discuss political theater and music.
Read what the press has written about Countdown to Zero's production in Denver:
The Rocky Mountain News: Worlds collide in 'Corrie'; actress brings grace and force to Mideast drama, reviewed 11/2/07
The Denver Post: Rachel Corrie: Staging a protest (with images), reviewed 9/28/07
Westword: A dead reckoning in Gaza, reviewed 11/4/07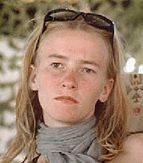 A recent article in the Albuquerque Journal's Venue discusses Rachel Corrie's life and activism, and how and why the play was created. Excerpt:
Rachel Corrie, 23, grew up in Olympia, Wash., as a fairly typical young woman with fairly typical interests and wants. The daughter of an insurance executive and amateur flutist, Corrie had been a college student and a mental health worker. She wrote in her journal about her job, boys, her parents and that she liked the music of Pat Benatar.

Corrie went to Gaza in the troubled Middle East in 2003 as a member of the International Solidarity Movement, which was protesting the demolition of hundreds of Palestinian homes by the Israeli Defense Forces. She was called a traitor by some Americans, but her efforts in the Gaza Strip came from a desire to help people, as shown through her writings. Even as young as 12, she wrote about wanting to end child hunger worldwide.

Corrie was curious, creative, funny, idealistic, sometimes contrary and she so wanted to make the world a better place, Vicki Johnson of Justice First! said in a phone interview.

"She was an intensely passionate young girl on the verge of a wonderful, great life," Johnson said.

... Corrie died in Rafah on the Gaza Strip in March 2003 as she tried to protect the home of a Palestinian family that was being bulldozed by Israeli Defense Forces along the Gaza border with Egypt. She had on earlier occasions stayed overnight in the homes of other Palestinians to try to stop their demolition. Israeli officials called her death an accident, saying that the bulldozer driver didn't see Corrie as she was pulled under the blade of the heavy machinery.

After her death, her family and friends began talking about a play based on Corrie's life. As they pored over her personal journals, e-mails and other writings, they realized there was more than enough there so she could tell her own story. Some poignant e-mails from her worried parents were included, but mostly, the play is from Corrie's perspective.
Visit the Rachel Corrie Foundation for Peace and Justice.
Organizations involved in Albuquerque's production of the play:
Out ch'YondA Live Arts Studio
Out ch'YondA Live Arts exists in the margins for folks who need and want to do art "by any means necessary." It is a nurturing and creative environment for those who dwell on the edges of our society.
Countdown to Zero
Countdown to Zero is a political theatre collective dedicated to theatrical based political dialogue. It aims to expand community exchange locally and nationally in a time of charged political extremes.
Justice First!
Justice First! advocates diplomacy based on international and humanitarian law as the best hope for peace.
February 15, 2008 at 09:47 AM in Events, Middle East | Permalink | Comments (0)
Monday, October 22, 2007
Friday: Juan Cole at College of Santa Fe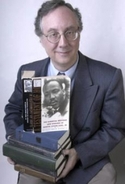 Juan Cole writes one of the most influential and visited blogs on Iraq and the Middle East, in addition to his many other distinguished activities. His most recent book Napoleon's Egypt: Invading the Middle East has just been published. He'll be speaking in Santa Fe this Friday:
College of Santa Fe
Friday, October 26, 7:00 PM - Forum
Juan Cole: Steps Toward Peace in Iraq
Click for Campus Map and Directions
This lecture by Mid-East scholar Juan Cole will explore processes for establishing a peaceful Iraq -- although Cole doesn't mince words in his recent Nation article: "There is no plan that can guarantee peace in the region." He argues that a U.S. withdrawal could lead in the right direction if a highly calculated series of conditions are met and Sunnis can be brought back to the negotiating table. Such conditions include American diplomacy toward Iran and Syria; Saudi leadership on behalf of Sunni Iraqis; a newly elected Sunni Arab political class; a six-plus-two meeting in which Mid-East foreign ministers assume crucial leadership roles; and the presence of a UN Peacekeeping force.
Cole's writings have been published in the Washington Post, The Guardian, and Salon.com. As a commentator, he can often be heard on such news shows as "Democracy Now!" Al Jazeera, "Lehrer News Hour," and "CNN Headline News." He is a professor of Modern Middle East History at the University of Michigan, and author of the popular weblog "Informed Comment."
Discussing the theoretical implications of war-time torture tactics or negotiating peace among Los Angeles gang members can be an engrossing way to spend the evening -- but theoretical debate turns experiential when the discussion includes participants in the events being explored.

In CSF's 2007-08 Beyond-the-Lecture Series, "Bridging the Cultural Divide," each event features the first-hand perspectives of people who bore witness or actively work to find solutions to epic problems. The series includes presentations by Samuel Toe, the Hearings Officer of the Liberian Truth and Reconciliation Commission; Tony Lagouranis, former Abu Ghraib Army interrogator; Alfredo Corchado, the Mexican Bureau Chief of the Dallas Morning News; and Santa Fe Mayor David Coss, as well as scholars, documentarians and others who will share their experiences with major world issues.

All lectures are free and open to the public. For more information, call (505) 473-6282. Co-sponsored by the Santa Fe Reporter and the United World College-USA/Bartos Institute. (From the CSF website.)
More info:
October 22, 2007 at 11:35 AM in Books, Events, Iran, Iraq War, Middle East | Permalink | Comments (0)
Monday, July 16, 2007
Dem Senators Vote Unanimously for Iran War Run-Up Amendment
Yes, you read that right. And not only did all the Dem Senators vote for it -- EVERY SENATOR voted for it. What's the amendment in question that was tacked onto the Defense Authorization Act? Chris Floyd over at Empire Burlesque has the story:
[On Wednesday] the U.S. Senate unanimously declared that Iran was committing acts of war against the United States: a 97-0 vote to give George W. Bush a clear and unmistakable casus belli for attacking Iran whenever Dick Cheney tells him to.

The bipartisan Senate resolution – the brainchild (or rather the bilechild) of Fightin' Joe Lieberman – affirmed as official fact all of the specious, unproven, ever-changing allegations of direct Iranian involvement in attacks on the American forces now occupying Iraq. The Senators appear to have relied heavily on the recent New York Times story by Michael Gordon that stovepiped unchallenged Pentagon spin directly onto the paper's front page. As Firedoglake points out, John McCain cited the heavily criticized story on the Senate floor as he cast his vote. [Senators Levin (D-MI) and Salazar (D-CO) were added as cosponsors.]

It goes without saying that all of this is a nightmarish replay of the run-up to the war of aggression against Iraq: The NYT funneling false flag stories from Bush insiders. Warmongers citing the NYT stories as "proof" justifying any and all action to "defend the Homeland." Credulous and craven Democratic politicians swallowing the Bush line hook and sinker.
... Of course, the United States is already at war with Iran. We are directing covert ops and terrorist attacks inside Iran, with the help of groups that our own government has declared terrorist renegades. We are kidnapping Iranian officials in Iraq and holding them hostage. We have a bristling naval armada on Iran's doorstep, put there for the express purpose of threatening Tehran with military action. The U.S. Congress has overwhelmingly passed measures calling for the overthrow of the Iranian government. And now the U.S. Senate has unanimously declared that Iran is waging war on America, and has given official notice that this will not be tolerated. It is only a very small step to move from this war in all but name to the full monty of an overt military assault.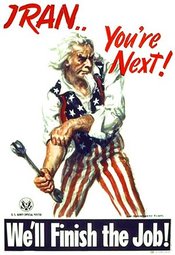 Democrats like our Senate leader Dick Durbin insist their vote for this amendment doesn't provide King George with permission to, you know, start another war of choice whenever he feels like it. After all, George has been so profoundly dedicated to telling the truth, following the Constitution and honoring the separation of powers that you'd have to be crazy to doubt him. Why not go ahead and continue trying to appear as "strong" as Bush by embracing war drumming and "national defense" madness? Election time is coming and the swing voters will demand it, even if the polls say otherwise!
Oops, there is the tiny matter of Bush's already having issued one of his royal edicts on July 10th to the feckless Carl Levin to inform the supine Congress he won't pay any attention to their Constitutionally derived powers, whether they pertain to Iraq or now Iran:
[The letter] says the White House will veto any Congressional effort to either "direct or prohibit" any military, intelligence or diplomatic action regarding Iran.
So what does Levin do in response? Cosponsor Lieberman's bogus Iran amendment laying out how war with Iran is justified. Now that's some Democratic backbone.
Notice that no edicts or amendments are circulating to threaten Saudi Arabia even though it's been determined that the majority of the small numbers of foreign fighters in Iraq are from that country, not Iran, not Syria, not Jordan.
One has to figure that either Levin and the others who voted for Lieberman's warmongering amendment have been programmed by cosmic rays to suddenly trust Bush to use the amendment to achieve peace, not war, or that they support attacking Iran. What other options are there?
July 16, 2007 at 12:08 PM in Democratic Party, Iran, Middle East | Permalink | Comments (0)
Friday, June 08, 2007
RSVP Now for Evening with Palestinian Activist Dr. Mona El-Farra
From the Middle East Peace & Justice Alliance:
Dear Friend of Peace: You are cordially invited to a buffet dinner, narrated slideshow, and reception for Dr. Mona El-Farra from Gaza, Palestine, on Monday, June 18, 2007, at 7:00 PM, at the home of Dorothy Morse and Armen Chakerian in Albuquerque's North Valley. Click for flyer (pdf).
Dr. El-Farra is a Palestinian physician, activist, educator, mother, and internationally-recognized human rights leader. She is Director of Gaza Projects for the Middle East Children's Alliance (MECA). Dr. El-Farra travels frequently to Europe to meet with solidarity activists and speak to general audiences about life in Occupied Gaza, as well as how the international community can join Palestinians in their efforts to secure justice. Now you can hear her clear and powerful voice on this, her first U.S. speaking tour.

To further the important work on children's projects in Gaza, we are suggesting a donation of $25 per person. PLEASE JOIN US FOR THIS WORTHY AND INTERESTING EVENING! RSVP by Friday June 15 to Joan Robins (341-2306 or 1robins@swcp.com). She will provide directions to the event.

If you cannot attend but would like to donate, please send a check made to the Middle East Children's Alliance, c/o MEPJA, Albuquerque Center for Peace and Justice, 202 Harvard SE, Albuquerque 87106. Thank you.
June 8, 2007 at 07:00 AM in Current Affairs, Events, Middle East | Permalink | Comments (0)
Monday, March 12, 2007
Iraq: Beyond Quagmire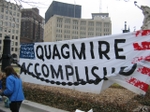 The latest Rolling Stone features a truly frightening story by Tim Dickinson about what's really going on in Iraq and what we can expect in coming weeks and years. Bottom line: no matter what we do, it's going to be a continuing horror show.
The article features the opinions of a long list of diplomatic, counter-terrorism and Iraq experts: Zbigniew Brzezinski, national security adviser to President Carter; Richard Clarke, counterterrorism czar from 1992 to 2003; Nir Rosen, author of In the Belly of the Green Bird, about Iraq's spiral into civil war, speaking from Cairo, where he has been interviewing Iraqi refugees; Gen. Tony McPeak (retired), member of the Joint Chiefs of Staff during the Gulf War; Bob Graham, former chair, Senate Intelligence Committee; Chas Freeman, Ambassador to Saudi Arabia during the Gulf War; president of the Middle East Policy Council; Paul Pillar, former lead counterterrorism analyst for the CIA; Michael Scheuer, former chief of the CIA's Osama bin Laden unit; author of Imperial Hubris; and blogger Juan Cole, professor of modern Middle East history at the University of Michigan.
The panel's best-case scenario: civil war in Iraq and a stronger Al Qaeda. Their most-likely scenario: years of ethnic cleansing and war with Iran. Their worst-case scenario: World War III.
Excerpts:
General Tony McPeak: "Even if we had a million men to go in, it's too late now. Humpty Dumpty can't be put back together again ... We're going to see a full-scale intercommunal war that may not burn out until one side is all dead, all gone. The Kurds would like to sit on the sidelines, but I don't see how they stay out, especially up in the Kirkuk area, where they sit on a lot of oil. This is going to be ethnic cleansing like we had in Kosovo or Bosnia -- but written big, in capital letters. And we can't stop it."
Nir Rosen: "There is no best-case scenario for Iraq. It's complete anarchy now. No family is untouched by kidnappings, murders, ethnic cleansing -- everybody lives in a constant state of terror. Leaving aside Kurdistan, which is very different, there's nobody in Iraq who is safe. You can get killed for being a Sunni, for being a Shia, for being educated, for being part of the former regime, for being part of the current regime. The Americans are still killing Iraqi civilians left and right. There's no government in Iraq; it doesn't exist outside of the Green Zone. That's not only the government's fault, that's our fault: We deliberately created a weak government so that we would have final authority over everything in Iraq."
Bob Graham: "This administration seems to be getting ready to make -- at a much more significant, escalated level -- the same mistake we made in Iran that we made in Iraq. If Iraq has been a disaster, this would be multiple times Iraq. The extent to which this could be the horror of the twenty-first century is hard to exaggerate."
Don't you wish we could somehow force every cowering Democrat in Congress to read this piece? Along with every person who thinks impeachment is a joke? How about those who are going about their lives -- or supposedly representing us in the government -- as if it's business as usual?
Many Democrats had a hand in allowing the madmen in this administration to creat this situation. Can we really afford the luxury of allowing these same madmen to take us through the last years of Bush's second term? And what makes anyone think this bunch will actually give up their hold on the imperial presidency ever IF the Congress passes something with teeth to stop the war, or even IF we impeach, or even IF we wait until 2008 to elect a new team? Sometimes it can seem that every road leads to the same horrific place and that it's too late to stop the inevitable no matter what we do. Still, the only hope we have is to try. And keep on trying. Every damned day. Even when we constantly come across more news like this:
Top House Democrats retreated Monday from an attempt to limit President Bush's authority for taking military action against Iran ... Officials said Speaker Nancy Pelosi and other members of the leadership had decided to strip from a major military spending bill a requirement for Bush to gain approval from Congress before moving against Iran. Conservative Democrats as well as lawmakers concerned about the possible impact on Israel had argued for the change in strategy.
March 12, 2007 at 11:00 PM in Iraq War, Media, Middle East | Permalink | Comments (6)
Wednesday, February 28, 2007
March 17 in Santa Fe: 4th Anniversary of Iraq War
From Peace Action New Mexico:
Rally and March to Commemorate 4th Anniversary of Iraq War
Saturday, March 17th, 1:00 PM
The Roundhouse, NM State Capitol (corner of Old Santa Fe Trail and Paseo de Peralta, Santa Fe)
Invited Keynotes: Rep. Dennis Kucinich, Rep. Tom Udall, Mayor David Coss, Tim Reynolds of the Dave Matthews Band
Peace Action New Mexico, part of the coalition, United for Peace and Justice, who are sponsoring the nationwide commemoration of the 4th anniversary of the start of the war and occupation of Iraq, is hosting the New Mexico commemoration. We invite all groups and organizations in New Mexico to join this event on the final day of the State Legislature at the Roundhouse.
There will be music by a ten piece marimba band, speakers, costumes, dancers and a march to the Plaza. This is a family-friendly peaceful event. Bring your kids, pets, placards, musical instruments and drums to this important occasion. Tell the Bush administration of your strong opposition to this illegal and immoral war and occupation and the continuing troop buildup. Bring our troops home now! Click to RSVP.
For more information and to help organize, call Peace Action New Mexico at 505.989.4812.
February 28, 2007 at 08:21 AM in Events, Iraq War, Middle East, Peace | Permalink | Comments (0)
March 17 ABQ Anti-War Protest (and Website)
Join the March 17, 2007 Anti-War Rally in Albuquerque, NM. More than 1,000 protesters made their voices heard in Albuquerque on January 27, 2007! Global protest on the fourth year of war on Iraq.
Bring our troops home NOW: 26 New Mexicans have died. March 17th protests to occur in 150 American cities. Click to visit the new Albuquerque March Website, where you can get more information on both the local and national marches, learn how to you can help with the planning, sign up for email updates, download a flyer and more.
February 28, 2007 at 08:02 AM in Events, Iraq War, Middle East, Peace | Permalink | Comments (0)
Monday, February 26, 2007
Barsamian to Report on Iran Trip
From Stop the War Machine:

Target: Iran - David Barsamian
Friday, March 9, 7 PM
Smith-Brasher Hall
Central NM Community College
(SE corner of Coal and University)
Click for flyer (doc)
David Barsamian, the founder and director of Alternative Radio, is just back from a trip to Iran. As the Bush Administration increases its threats toward Iran what are the prospects for war? What do Iranians think and say about Washington actions? David will travel to Albuquerque for a report on his eyewitness experience.
Barsamian, who is Armenian, speaks some Farsi and is knowledgeable about the politics and culture of Iran and the Middle East. His forthcoming book is "Targeting Iran." Click for more info on David Barsamian.
For event information contact: Bob Anderson at StoptheWarMachine@comcast.net,
858-0882. David is available for interviews early Friday and appearances in other cities on Saturday.
Contact Barsamian directly at
Alternative Radio
PO Box 551
Boulder, CO 80306-0551
1-800-444-1977; fax: 303-245-8292
http://www.alternativeradio.org/
info@alternativeradio.org
February 26, 2007 at 10:05 AM in Events, Middle East | Permalink | Comments (1)
Sunday, February 11, 2007
Bush Intends to Provoke Iran War?
U.S. sending third carrier strike group to Gulf: Newsweek on "The Hidden War With Iran."
At least one former White House official contends that some Bush advisers secretly want an excuse to attack Iran. "They intend to be as provocative as possible and make the Iranians do something [America] would be forced to retaliate for," says Hillary Mann, the administration's former National Security Council director for Iran and Persian Gulf Affairs. …

A second Navy carrier group is steaming toward the Persian Gulf, and NEWSWEEK has learned that a third carrier will likely follow. Iran shot off a few missiles in those same tense waters last week, in a highly publicized test. With Americans and Iranians jousting on the chaotic battleground of Iraq, the chances of a small incident's spiraling into a crisis are higher than they've been in years.
Now read what Juan Cole has to say about how the NY Times ia passing along completely and obviously dishonest stories about Iran supplying explosives that are killing U.S. troops. Unlike the pseudo-journalists at our "paper of record," Cole actually checks the story against the documented deaths that are being alleged to have been caused by Iran-supplied explosives. Surprise - they don't match up. Feels like deja vu all over again, doesn't it? How much more madness can we take?
February 11, 2007 at 02:51 PM in Middle East | Permalink | Comments (1)