Thursday, June 07, 2012
Gay Marriage; Guest Blog by Bill McCamley

Bill McCamley is a Las Cruces Businessman and the Democratic Candidate for New Mexico House District 33.
"These people who are making a big deal out of gay marriage?... Why not? We're making a big deal out of things that we shouldn't be making a big deal out of... Just give everybody the chance to have the life they want." Clint Eastwood.
Love between two people is wonderful and recognizing that love for all people should be legal.
That being said, I have an admission to make. I really don't know why, but as a straight guy I get very uncomfortable seeing two men together showing affection. Something about it, until recently, made me feel downright squeamish. Many straight friends have admitted similar strong feelings, and they are so powerful that we use them instead of reason to make marriage laws.
In discussing this subject for years, three arguments become clear when denying gay people the right to marry. However, when examined closely each fails to hold up.
Religion. The Bible has many deep, worthwhile lessons. Loving your neighbor, unbounded forgiveness, and care of the less fortunate are so important to any community. But if laws were only based on strictly Biblical teachings, bad things would happen. For instance, divorce for any reason other than cheating would be forbidden (Matthew 19:9) and tattoos would be illegal (Leviticus 19:18). So, wouldn't you expect that people who use the Bible to deny marriage for gays and lesbians argue as forcefully for these and other Biblical messages? They don't, and their use of the Bible as an argument for lawmaking loses its strength.
The Gay Agenda. Many fear that gay people will use politics to force their ways on those who disagree with them. They view the marriage debate as an assault on a personal view of natural order. But this happens any time people fight for equality and those exact arguments have been used for years against issues like women getting the right to vote, racial integration of the military, and allowing black and white people to marry. Today, most everyone recognizes that these changes created a better, more vibrant, and tolerant country. Gay marriage will too.
Children. The most consistent argument against equality is that commitment and love are not sufficient reasons to alter the definition of marriage; it should only be about raising children. If this is true, then should women past menopause be allowed to marry? What about sterile men? Or straight couples who choose not to have children? I personally know couples in each of these categories and the positive effect that marriage, with the love and support it signifies, has had on their lives. Most Americans agree. So howccan it be used to deny that same right to gay couples?
There is another, bigger reason to support legalizing gay marriage: the definition of a person.
For two summers, I worked at a camp called Seeds of Peace.Teenagers from the Middle East came to the US and talked about the problems in their areas with kids from the other side. It led to a deep understanding about how people justify horrible actions.
Often in these conflicts, the only thing many on one side know about the other is what they hear from other people or the news. So to many Israelis, Palestinians are not "people"; they are terrorists who blow up buses. To many Palestinians, Israelis are not "people"; they are jack-booted thugs who destroy homes. This substitution makes it easier to accept anger and violence. People weren't being harmed, only "thugs" or "terrorists." The camp's whole point is to get these kids to look at each other as humans. Doing so makes dialogue easier and violence less justifiable.
The same problem exists with gay people. For better or worse our laws reflect our community's views, and the message we send by denying gay marriage is simple: Your love defines you. Our society's definition of an evolved love involves marriage. Therefore gay people, who cannot get married, are not people; they are "queers", "abominations"... or worse.
The effect of this is obvious as debate over gay marriage has taken center stage. For instance, preachers have been seen all over the news and the Internet, calling for parents to punch their children if they act effeminate, advocating for confinement of all gay people in concentration camps, and, even asking the government to simply execute gays. To them, discrimination and violence against gays and lesbians is not only acceptable, but good. Yes, these people are extremists. But their calls for hate trickle down, and the consequences are horrific to kids.
Gay teenagers and lesbians who come out are at a much higher risk of being kicked out of their home, being abused, and committing suicide then straight teens. Recent high-profile suicides in California, Iowa, and New Jersey of gay teens bullied and threatened by classmates and roommates only serve to give a gruesome face to these statistics and illustrate the intolerance and fear which many gay Americans experience on a daily basis.
So if you are straight when you consider this issue, you may feel like I do – an initial repulsion. But when that happens I ask only one thing. Think. Understand that base reactions are not good enough to make or justify laws. If you do, I am confident you will come to the same conclusion I did.
Life is tough. If you are lucky enough to find true love with someone, whatever gender, who gives it back; if you want to to support that person so you can cherish life's good times and help them get through the bad together; if you want to get married, committing those values to each other; then you shouldn't be stopped.
All of us should support you with everything we've got.
June 7, 2012 at 04:16 PM in Civil Liberties, GLBT Rights, Guest Blogger | Permalink | Comments (0)
Thursday, May 31, 2012
ACLU Hails Federal Court Decision Knocking Down Defense of Marriage Act (DOMA)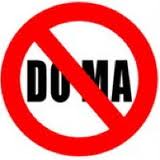 The American Civil Liberties Union (ACLU) of New Mexico praised today's ruling by the First Circuit Court of Appeals that the federal Defense of Marriage Act (DOMA) is unconstitutional because it denies married LGBT couples the same federal benefits available to other married couples. The decision, Gill v. Office of Personnel Management, was reached unanimously by the three-judge panel.
"The First Circuit clearly made the right call here," said ACLU-NM Executive Director Peter Simonson. "LGBT couples are valued members of our communities. They work, pay taxes and contribute to the common good just like the rest of us. They're part of loving, committed relationships. As the court held today, there is simply no permissible federal interest that justifies passing a discriminatory law like this."
DOMA was enacted in 1996. Last year, President Obama said the Department of Justice would stop defending the constitutionality of the law. A few weeks ago, Obama made the historic announcement that, after giving the topic serious thought, he now supports marriage between same-sex couples.
"We're living in an exciting moment in history," said Simonson, "in which the general public, the courts and even the President of the United States are recognizing that the government has no business intruding into people's personal sexual lives. Times have changed. Here in New Mexico family is important, and LGBT individuals and couples are valued parts of our families. They're our sons and daughters, brothers and sisters. This case is additional evidence that the nation is moving toward a more tolerant, accepting future."
Read the 1st Circuit Court of Appeals decision here.
The American Civil Liberties Union has filed a similar case in federal court on behalf of a woman who was forced to pay over $300,000 in taxes after the death of her spouse. Edie Windsor and Thea Spyer had spent for 44 years together as a committed couple. Edie nursed her wife through a long battle with multiple sclerosis, but Thea passed away in 2009.
Edie would not have had to pay the $300,000 if she had been married to a man. The ACLU expects a decision in the case shortly.
And this from Freedom to Marry: Federal Court Unanimously Rules Defense of Marriage Act is Unconstitutional; First Circuit Court panel, including two Republican appointees, finds "no precedent exists for DOMA's sweeping general 'federal' definition of marriage for all federal statutes and programs."
Today a federal three-judge panel, including two Republican appointees, unanimously ruled that Section Three of the so-called Defense of Marriage Act, which discriminates against the marriages of same-sex couples performed in the states, is unconstitutional. Below is a statement from Evan Wolfson, founder and President of Freedom to Marry, and the architect of the Hawaii marriage case cited in the unanimous opinion:
"Today's unanimous decision issued by the First Circuit Court of Appeals is a powerful affirmation that the so-called Defense of Marriage Act is an unconstitutional and unjust law whose days are numbered. This ruling will return the federal government to its historic role of respecting marriages performed in the states, without carving out a 'gay exception' that denies thousands of protections.
"As more loving same-sex couples commit their lives to one another in marriage, the harms of this unjust law become more clear – from service members, risking their lives to protect ours, being denied the ability to protect their own families through military medical insurance or survivor benefits to senior citizens having to move out of their homes after their partners of many decades pass on because they cannot access Social Security protections afforded any other legally married couple."
May 31, 2012 at 09:15 PM in Civil Liberties, GLBT Rights | Permalink | Comments (0)
Tuesday, May 15, 2012
New Mexican Attitudes On Marriage Evolving With President's
From ProgressNow New Mexico:
Recent polling shows that New Mexican opinions on marriage equality are evolving much like those of President Barack Obama who today courageously announced his support for endinging marriage discrimination in the United States.
Polling shows a consistent increase in support for marriage equality, particularly in New Mexico. In 2010, a Bendixen & Amandi poll found that 74% of Hispanics (a group that comprises 46% of New Mexico's population) support either marriage or marriage-like legal recognition for gay and lesbian couples. According to a 2012 PEW poll, a full 63% of young Americans say they favor same-sex marriage.
A December 2011 poll of New Mexicans found that support for same-sex marriage had increased 8 points over six-months and was nearing a majority. From the poll:
New Mexico joins its northern neighbor Colorado and nearby Nevada in a growing list of Southwestern states in favor of same-sex marriage.  When PPP last polled the state in June, voters were against legalizing it by a 42-48 margin.  In the intervening half-year, opinion has moved eight points, with 45% now wanting gay couples to be able to legally marry in the state, and 43% still against it.  The reason for the shift is that Democrats (from 34% to 28%) and independents (44% to 37%) have lowered their opposition by six or seven points.  Further, two-thirds of New Mexicans also still favor these relationships being recognized with at least the legal equality of civil unions.  That includes 78% of Democrats, 71% of independents, and 41% of Republicans.
Since late last year, two cabinet members (HUD Secretary Shaun Donovan and Education Secretary Arne Duncan) and Vice President Joe Biden have publicly endorsed ending marriage discrimination. Today, President Obama threw his support behind what is perhaps the most important civil rights issue in a generation, becoming the first sitting president ever to do so.
Speaking to ABC News' Robin Roberts, President Obama said that, "for me personally it is important for me to go ahead and affirm that I think same sex couples should be able to get married."
With his statement today, President Obama has shown that he is in-touch with America's changing attitudes on this issue.
"All families matter, plain and simple," said Pat Davis, Executive Director of ProgressNow New Mexico. "Nobody should be discriminated against because of who they love or how they choose to live their private lives. President Obama's statement affirms the American values of equality and mutual respect and the families of New Mexico applaud this final step in his evolution on this issue."
May 15, 2012 at 04:15 PM in Civil Liberties, GLBT Rights, ProgressNow New Mexico | Permalink | Comments (0)
Friday, May 11, 2012
Please Join LGBTQ Community Leaders & Friends To Support One of our State's Young Leader Senator Tim Keller
Many of the social decisions facing the Country are being passed down to the States Legislatures. The LGBT community had an inspiring week with President Obama coming out in full support of marriage equality. However as he said in his statement, something to the effect that he agrees this should be decided by each state. So with this direction our country is taking on LGBT rights, the right to choose rights, contraception rights too now. Now more than ever we must elect a strong legislative body.
A young dynamic leader like Senator Tim Keller is precisely the type of leader we need to be electing into our state legislature. Please attend this fundraiser for Senator Tim Keller this evening. And if you cannot attend please donate to his reelection campaign. Click here to Download TK4NM 2012 GLBT invite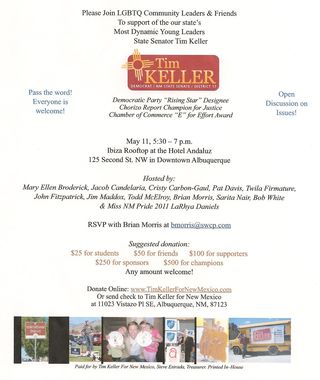 May 11, 2012 at 10:31 AM in 2012 Legislature Races, Candidates & Races, Civil Liberties, GLBT Rights, Tim Keller | Permalink | Comments (0)
Wednesday, May 09, 2012
President Obama: "Same Sex Couples Should Be able to get Married"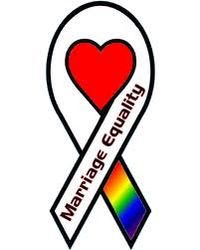 Exciting news for the gays and lesbians today, May 9, 2012. The President of the United States declared that "same sex couples should be able to get married." President Obama made this statement on ABC. ABC has a great write up about the interview and the timeline of Obama evolving acceptance of same sex marriage.
To go right to the video cut and paste this link into your browser: http://news.yahoo.com/video/us-15749625/29242313
"I have to tell you that over the course of several years as I have talked to friends and family and neighbors, when I think about members of my own staff who are in incredibly committed monogamous relationships, same-sex relationships, who are raising kids together; when I think about those soldiers or airmen or marines or sailors who are out there fighting on my behalf and yet feel constrained, even now that 'don't ask, don't tell' is gone, because they are not able to commit themselves in a marriage, at a certain point I've just concluded that for me personally it is important for me to go ahead and affirm that I think same sex couples should be able to get married," Obama told Roberts in an interview to appear on ABC's "Good Morning America" Thursday.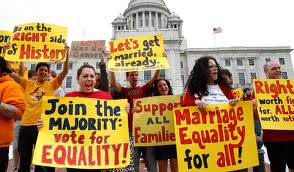 Meanwhile the Republicans remain on the wrong side of history. Republican Romney made this statement today " I do not favor marriage between people of the same gender, and I do not favor civil unions if they are identical to marriage other than by name." Romney made his statement in Colorado. You can see his interview along with video here: http://kdvr.com/2012/05/08/romney-to-speak-on-energy-in-fort-lupton-wednesday/. Also, Huff post has a great article here regarding today's Marriage Equality developments.
After last nights North Carolina vote to write into their constitution that marriage is between a man and woman. This comes as welcome news. Here is a link to another Huff Post article describing the vote which occurred in North Carolina yesterday. It looks like this hateful vote yesterday in NC could have spurred the POTUS on to come out in favor of same sex marriage. So maybe there is a silver lining to this horrible result in North Carolina.
As for me, a lesbian having a committed relationship for 23 years only to have Barb pass away only 4 1/2 short months ago, I feel regret and joy with this historical news. Regret that Barb and I could never marry, regret that we could not share in each others life savings in social security as committed married couples can. Regret that when I picked up my lovers death certificate, it said "Never Married" which is the biggest slap in the face of all, because Barb was the most committed loving protective partner marriage could ever find. Most of all regret Barb is not here to enjoy President Obama's words of acceptance with me.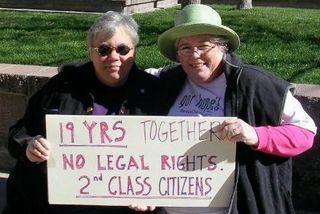 Barb and I: 4 years ago at rally on civic plaza abq protesting against CA Prop 8.
Joy for young lovers and old lovers. Joy that we are one step closer to normalization of our relationships. Joy that the children of these couples are one step closer to being accepted. Joy that gay and lesbian couples know that our President Obama sees us and hears us, acknowledges us. We are accepted as part of the committed to another loving human community.
This truely is a "It gets better" day.
May 9, 2012 at 03:29 PM in Civil Liberties, Democratic Party, GLBT Rights, Human Rights, Obama Administration, Republican Party | Permalink | Comments (8)
Tuesday, May 08, 2012
Growing List of Dem Leaders Join Call for Freedom to Marry Plank in National Democratic Platform
Times be a changing! Open up this wonderful chart and see how states are stopping hate and discrimination against LGBT citizens within the United States.
Also remind yourself how Heather Wilson has recently said it is OK to bully gay kids. DFNM did a piece of Heather's admittance of how gay kids can be bullied here. How far out of step can the republicans be then to have their US Senatorial Candidate condon bullying. And below is Heather in her own words about allowing LGBT youth to be bullied.
Meanwhile the Democratic leaders are embracing love not hate. On Sunday, Vice President Joe Biden became the highest ranking U.S. official to openly endorse the freedom to marry for same-sex couples. On NBC's Meet the Press, Biden told host David Gregory that he is "absolutely comfortable" with gay couples having the freedom to marry.
Evan Wolfson, founder and President of Freedom to Marry, released the following statement: "I've known Vice President Biden since interning for him in the Senate in 1976.  The personal and thoughtful way he has spoken about his coming to support the freedom to marry reflects the same journey that a majority of Americans have now made as they've gotten to know gay families, opened their hearts and changed their minds. President Obama should join the Vice President, former Presidents Clinton and Carter, former Vice Presidents Gore and Cheney, Laura Bush, and so many others in forthright support for the freedom to marry."
On May 7th, Caroline Kennedy joined Freedom to Marry's Democrats: Say I Do campaign calling for a freedom to marry plank in this year's national Democratic Party Platform.
"There are few things in life more important than being able to marry and build a family with the person you love.  This fundamental right should be available to all Americans, including gay and lesbian couples," said Kennedy.  "In our democracy we are fortunate to have elected officials at all levels of government, and courageous jurists who have put their careers on the line, to uphold the promise of equality that is as old as our Constitution, and I hope that many more will follow their example."
Kennedy, a co-chair of President Obama's re-election campaign, served as one of two co-chairs of the 2008 vice presidential selection committee that recommended Joseph Biden as Barack Obama's running mate.  
"Freedom to Marry is proud that Caroline Kennedy has joined the growing chorus of Democratic voices in our call for a freedom to marry plank in the national Democratic Party Platform," said Evan Wolfson, founder and President of Freedom to Marry.  "Fighting for families, inclusion, opportunity, and economic security are the bedrock values in the Democratic Party's DNA, the values at the heart of why marriage matters to loving and committed couples, gay and non-gay alike.  And, happily, what's good for families and the country is also good politics for the party."   
Kennedy will present the prestigious 2012 John F. Kennedy Profile in Courage Award to three former justices ousted in a retention election following their ruling in the unanimous Iowa Supreme Court decision affirming the freedom to marry in Iowa. 
Kennedy joins other prominent Democratic voices, including 22 Democratic Senators, the Chair of this year's Democratic National Convention, Los Angeles Mayor Antonio Villaraigosa; four former chairs of the national Democratic Party; now 10 co-chairs of President Obama's reelection campaign; nine state Democratic Party Chairs; and more than 40,000 Democrats who've added their names to Freedom to Marry's Democrats: Say I Do online petition.  Her statement in support of a freedom to marry platform plank follows by a day Vice President Biden's powerful and personal comments explaining how he has evolved to be "absolutely comfortable" with same-sex couples sharing in the freedom to marry and on the day U.S. Secretary of Education Arne Duncan became the third cabinet official in the Obama administration to publicly announce his support.
May 8, 2012 at 06:18 PM in Democratic Party, GLBT Rights | Permalink | Comments (2)
Wednesday, May 02, 2012
Republican Senate Candidate Heather Wilson Says "She Can Tolerate the Bullying of Gay Kids"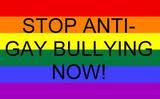 There has been very little media coverage of the statement made by the New Mexico Republican Candidate for Senate Heather Wilson. She recently went on record with an out of touch position regarding the bullying of gay kids.
At a forum in Otero County, Heather ridicules Sen. Al Franken's bill he introduced SB555; the Student Non-Discrimination Act . From Al Frankens website:
"The proposed bill establishes a comprehensive federal prohibition against discrimination and bullying in public schools based on sexual orientation or gender identity. Specifically, the bill would forbid schools from discriminating against LGBT students or ignoring harassing behavior. Fifty years of civil rights history shows that similar laws are effective in preventing discrimination from happening in the first place. Like other civil rights laws, SNDA would prompt schools to avoid liability by taking proactive steps to prevent the discrimination and bullying of students protected by the bill."
"While federal civil rights statutes clearly address discrimination on the basis of race, color, sex, religion, disability, and national origin, they do not explicitly include sexual orientation or gender identity. As a result, LGBT students and parents have limited legal recourse for this kind of discrimination."
The video above shot by American Bridge captures Heather Wilson's entire response to her tolerating of LGBT bullying. Be sure to read her words accompanying the video. She goes on to say it is the parents responsibility to make the kids stronger. No mention of the fact that the harassing and bullying by the bullies is bad. She goes on to say: "It is a act that would criminalize harassment or bullying in schools...of...of a...of children who...uh...mm...who are gay or who-it criminalizes bullying."
Heather sounds like a bully herself in this video. Her final statement in the video of the proposed Franken bill: "it (the bill) actually punish children and say that it's prohibited to express an opinion with respect to homosexuality in the schools...um I just think that's wrong..." Can she really believe what she is saying? So many pauses, and ums and ahs, she is condoning the right of young kids to mock and hurt other kids due to their homosexuality. It is OK for kids to make fun, harass, mock, even hit a fellow student that is maybe gay or lesbian, bisexual or transgender. Imagine the outrage if Heather was admitting this same condoning of bullying of other minorities to say hurtful/hateful words causing emotional and at times physical violence.
Imagine the other Matthew Shepard's, the torturing and the killings Heather Wilson is allowing to have happen, due to uncontrolled rage and hatred towards LGBT people. Bullying today results in a hate crime tomorrow, very easily. Just remember Matthew Shepard.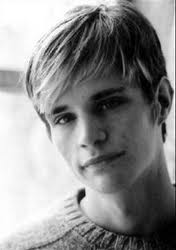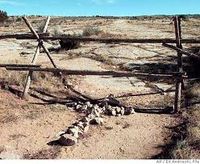 Heather is merely spouting the hatefilled Republican party line. She even calls the bill Franken introduced an "Agenda". Sure we all know the code for "gay agenda." The radical gay agenda which is teaching young people to not hate themselves and to survive the Heathers of the world. Code that prohibits the bullying of young kids, and not having these young kids carry with them self hatred for their lives because of being lesbian or gay. With so many LGBT bullying induced LGBT suicides being in the news currently, it is unconscionable Heather Wilson could say this and not be held accountable.

Heather obviously has not heard of the; "It Get's Better" campaign. In Heather's world it would be "It gets worse." Bullying is real, it hurts, it changes lives, it affects many, it kills, it is wrong and should be stopped at a young age, not condoned by our elected officials. Watch some of the videos recorded on the It Get's Better link above. These are real people on these videos all reminding young people that your life will get better.
Who knows what Heather's sexual preference is? There have been rumors for years that she had a woman lover in Washington DC., was even seen in lesbian bars. The rumor is her husband is gay as well, and their marriage is one of convenience. Honestly, Heather is kind of butchy and her hubby is kind of fem. It is conceivable this could be a marriage of convenience. But how would we ever know and to be clear "not that being gay is a bad thing."
Also, when ever we can bring up the "Heather Wilson cover-up for her husband scandel" we must. Remember how Heather was caught and admitted to lying about removing a file of information regarding her husband and what he did to warrant a CYFD file. A previous post on this website describes this Heather cover-up and can be seen here. What ever her husband did she did not want anyone to see it and this CYFD file has never seen the light of day. One can just assume the contents of the file would have derailed the Heather Wilson train to power.
The Huffington post covered this admittance by Heather Wilson to tolerate the bullying of LGBT kids. You can read the Huff post piece here.
The only local TV news coverage was done by KOAT TV channel 7, their coverage is here. It is appalling that the republican candidate for the United States Senate has the audacity to say this. It is made worse that no main street media has covered this outrageous statement.
May 2, 2012 at 04:18 PM in 2012 NM Senate Race, Civil Liberties, GLBT Rights, Heather Wilson, Republican Party, Youth | Permalink | Comments (2)
Tuesday, April 17, 2012
House Leaders Join Call for Freedom to Marry Plank in 2012 National Democratic Platform
Today more than half a dozen Democratic Congressional leaders signed onto Freedom to Marry's Democrats: Say I Do campaign calling for a freedom to marry plank in the 2012 national platform of the Democratic Party. The signers include three key contenders for the US Senate from swing states: Tammy Baldwin (D-WI); Shelly Berkley (D-NV); and Martin Heinrich (D-NM). Additional new signers include Ranking Democrat of the House Judiciary Committee John Conyers (D-MI); Judiciary Committee member Mike Quigley (D-IL); former Democratic Congressional Campaign Committee Chair Chris Van Hollen (D-MD); and Representative Jared Polis (D-CO).
These latest members of Congress to call for a freedom to marry plank join House Democratic Leader Nancy Pelosi, Obama campaign co-chairs Charles Gonzalez (D-TX) and Jan Schakowsky (D-IL), co-chairs of the Congressional Progressive Caucus Keith Ellison (D-MN) and Raul Grijalva (D-AZ), and lead sponsor of the Respect for Marriage Act Jerrold Nadler (D-NY), and many others.
Evan Wolfson
, founder and President of Freedom to Marry, released the following statement:
"This latest group of Democratic Congressional leaders to call for a freedom to marry plank in the 2012 national Party Platform reflects the diverse majority of Americans across the country who support the freedom to marry. The support from members of Congress running for state-wide office in swing states shows that there is nothing to fear in being on the right side of history – happily, support for the freedom to marry is not just the right thing to do, it's the right thing to do politically."
The Democratic Party supports the full inclusion of all families in the life of our nation, with equal respect, responsibility, and protection under the law, including the freedom to marry. Government has no business putting barriers in the path of people seeking to care for their family members, particularly in challenging economic times. We support the Respect for Marriage Act and the overturning of the federal so-called "Defense of Marriage Act," and oppose discriminatory constitutional amendments and other attempts to deny the freedom to marry to loving and committed same-sex couples.
Public opinion data
show that 69 percent of Democrats support the freedom to marry, as well as 59 percent of Independents and 53 percent of Americans overall (Gallup, May 5-8 2011). A recent NBC/Wall Street Journal
poll
(Feb. 29 through March 3, 2012) shows that voters who supported President Obama in 2008 are 8 times more likely to support a candidate who supports the freedom to marry than a candidate who opposes (40% to 5%); Democrats are more than 4 times more likely to support a candidate in favor of the freedom to marry (39% to 9%); and Independents are 2 times more likely to support a candidate in favor of the freedom to marry (22% to 11%).
***
Freedom to Marry is the campaign to win marriage nationwide. We are pursuing our Roadmap to Victory by working to win the freedom to marry in more states, grow the national majority for marriage, and end federal marriage discrimination. We partner with individuals and organizations across the country to end the exclusion of same-sex couples from marriage and the protections, responsibilities, and commitment that marriage brings.
April 17, 2012 at 11:41 AM in Civil Liberties, Democratic Party, GLBT Rights | Permalink | Comments (0)
Wednesday, April 11, 2012
4/14: OUTSpoken Queer Poetry Event

From Erin Northern, Co-Coordinator and Host of OUTSpoken.
Reminder that the next OUTSpoken Queer Poetry Slam and Open-Mic is happening this Saturday, April 14th, 6 pm at Winning Coffee Co., 111 Harvard SE.  Sign-ups will begin at 5:30 pm.
You don't want to miss our talented feature: local poet and activist, Amanda Rich!  Amanda was born and raised in Idaho. She started writing poetry at 11, inspired by Edgar Allen Poe and William Butler Yeates. Her life and therefore her poetry took a turn towards the radical somewhere in the late 90's when she reached for Marge Piercy, June Jordan and Ani Difranco. Moving to Albuquerque, coming out and reading poems into a microphone for the first time all happened around the time in 2001. These days she can be found farming in the South Valley, getting arrested at the county clerk and reading Rumi and her new favorite, Naomi Shihab Nye.
The slam, open to self-identified lesbian, gay, bisexual, transgender, queer and queer-questioning poets, will be under the usual slam rules --- 3 minutes per poem with a ten second grace period; no props, music, or costumes allowed.  Audience judges rate the poems on a scale of 1-10.  The top 3 poets will earn a spot to compete in the championship slam at PrideFest in June.
The open-mic is open to ALL voices and each poet will have 5 minutes.
Topics for poetry are OPEN for both the open-mic and the slam.
OUTSpoken Queer Poetry Slam and Open-Mic is sponsored by ABQSlams, Albuquerque Pride, Winning Coffee Co., and the Local Poet's Guild.
OUTSpoken's Queer Poetry Slam and Open-Mic's mission is to create a dynamic and safe space for queer performance artists to develop and share their creative voices publicly through collaboration with each other, establishing bonds with national queer communities and their straight allies, and promoting outreach and education to Albuquerque's artistic and local community.
April 11, 2012 at 10:00 AM in Events, GLBT Rights, Poetry/Spoken Word | Permalink | Comments (0)
Thursday, March 29, 2012
Marty Chavez; A True Champion for Equality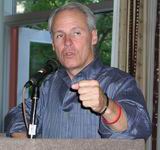 From the Marty Chavez for Congress campaign:  "Marty has been a champion of diversity & a fierce opponent of discrimination even when it wasn't the popular thing to do."
On Tuesday, the "LGBT for Marty" steering committee held their kickoff event in support of Marty's campaign to represent central New Mexico in the House of Representatives.
"Marty has a long and consistent commitment to equal rights for the LGBT community which was demonstrated as early as his support of legislation guaranteeing those rights while he served in the New Mexico State Senate," said former Albuquerque City Attorney Bob White. "Whether it was signing the first Hate Crimes law in New Mexico including sexual orientation or the first executive order banning discrimination based on sexual orientation or the executive order allowing domestic partner benefits for city employees, Marty Chavez has been a champion of diversity and a fierce opponent of discrimination even when it wasn't the popular thing to do."
"I'm honored to have the support of so many leaders in New Mexico's LGBTQ community," said Chavez. "In Congress, I will continue to fight on their behalf and build upon the great progress made during my Mayoral administration to advance quality issues and fight back against hate and discrimination that they have recognized."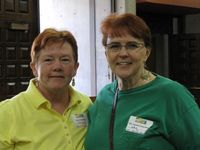 Lynette Curley-Roam added, "I'm supporting Marty because he has consistently supported full equality for all people including the LGBT community even before it was fashionable to do so. In addition, Marty has the best interests of our seniors in mind as he knows the great difference that Medicare makes in their lives.  Marty also wants to be sure that you and I are protected by the Affordable Care Act."
As Mayor, Chavez fought for vast improvements in Albuquerque's law to protect against discrimination including signing the first hate crimes ordinance in New Mexico that included sexual orientation language, signing the first sexual orientation anti-discrimination executive order in New Mexico, organizing and convening Albuquerque's first anti-hate summit and enacting a gender identity anti-discrimination policy.
Jesse Lopez, the immediate past president of Albuquerque Pride, also proclaimed, "When it comes to equality issues, what can I say, Marty has always been on the right side of history."
Hosts for the "LGBTQ for Marty" kickoff included: A.J. Carian, Ellen Curley-Roam, Lynette Curley-Roam, Jesse Lopez, Past President ABQ Pride, Jim Maddox, Brian Morris, Tony Ross, Co-Founder of ABQ Pride, PJ Sedillo, Co-Founder of ABQ Pride, Bob White, Keith Harrison-West, Andre West-Harrison
March 29, 2012 at 08:24 AM in Candidates & Races, GLBT Rights, Martin Chavez, NM-01 Congressional Race 2012 | Permalink | Comments (0)
Monday, March 19, 2012
Guest blog: All Military Families Deserve the Benefits they have Earned
Guest blog provided by: Nick Rimmer is a graduate of the UNM School of Law, and serves as Associate Director of Equality New Mexico.
Last week, Speaker of the House John Boehner pledged to continue defending the federal Defense of Marriage Act (DOMA) in court—this time against a challenge brought by members of the US armed forces who claim that the law unconstitutionally denies them access to over 100 family benefits that are otherwise offered to all other active duty personnel and veterans. These include housing allowances, surviving spousal benefits, the ability to apply for joint duty assignments, among others.  DOMA denies these benefits to our enlisted men and women, as well as veterans, because the Department of Defense grants certain family benefits on the basis of regulations that define the terms  "spouse" or "marriage", terms that must be interpreted to mean opposite-sex spouses because of DOMA.
Speaker Boehner's defense of DOMA in this case demonstrates his willingness to protect a glaring inequality in how we treat many of those who have chosen to serve in our nation's armed forces. The fact of the matter is that enlisted men and women risk their lives defending our country against harm, yet they are denied the right to fully protect and marry the one's they love once they return home because of who they are.
The litigation in question, known as McMcLaughlin v. Panetta, was filed on behalf of gay troops and veterans by the Service members Legal Defense Network and Chadbourne & Parke LLC; the lawsuit is now pending before the District Court of Massachusetts. The case centers largely around Chief Warrant Officer Charlie Morgan, a Lesbian in the New Hampshire National Guard, who has been diagnosed with stage-four, incurable breast cancer and is seeking survivor benefits that are awarded to veterans in opposite-sex marriages for her spouse, Karen Morgan.
Should Speaker Boehner succeed in court, Ms. Morgan would be ineligible to receive the benefits that her wife has earned through her service. Perhaps before proceeding with his lawsuit, Speaker Boehner should ask himself a few simple questions: do the same-sex partners of our enlisted men and women sacrifice any less when their loved ones are deployed? Do they feel any less pain in the event that their loved ones never return home? Of course not. Why then should they be denied the ability to provide for, and protect their families in the same ways afforded to all other military families?
Speaker Boehner's decision to go-it-alone in defending DOMA also reflects a problem with setting priorities. After the Obama administration instructed Congress that it would no longer defend DOMA, on the grounds that the president considers the law to be unconstitutional, Republican leaders in congress appropriated $750,000 in legal fees to defend the law. The non-partisan Congressional Budget Office now estimates that the cost of defending DOMA may easily reach $1.5 million by the end of the year. President Obama is not alone in thinking that DOMA is unconstitutional; every federal court that has ruled on the law to date has come to the same conclusion. At a time of soaring deficits, it is disappointing that House Republicans seem willing to spend millions of dollars on defending this unconstitutional law while asking for deep cuts in education and vital programs like Medicare and Medicaid.
When it comes to continuing their quixotic defense of DOMA in this case, House Republicans have a simple choice: focus on getting the economy back on track, or spend millions of dollars defending a law that denies benefits to thousands of military families.
March 19, 2012 at 05:49 PM in GLBT Rights, Guest Blogger, Military Affairs, Veterans | Permalink | Comments (1)
Tuesday, February 14, 2012
Happy Valentines Day! Love Grows
After 22 Valentine Days with Barb I greet this Valentines Day with mixed emotions. To start the day Peter Moulson and I rushed up to the legislature in Santa Fe to be sure the latest Super DOMA legislation did not go any further in this 2012 Legislative session. And it did'nt. Hate stopped again in NM.
It dawned on me writing my rant to Chavez yesterday that what I experienced with Barb was beautiful soulful love. I mean I knew we were in love but we were deeply connected. It grows even now when she is no longer with me, it grew while I took care of her, her last weeks, months, days, hours of life. Love grows people.

I realize that the body is just that, be it male or female. It is the soul within the space suit that matters. We are lucky to find a soul mate. A soul to help us grow in our understanding of love.
Below is a poem my soul mate Barbara put up on Valentines Day 2007. It is perfect still for today and I thought I would share it from Barb and myself. Love you Barb. Always did. Always have. Always will. Happy Valentines day to all! xoxo
We were talking
about the space between us all
and people who hide themselves
behind a wall of illusion
never glimpse the truth
then it's far too late
when they pass away

We were talking
about the love we all could share
When we find it
to try our best to hold it there
with our love, with our love
we could save the world
if they only knew

Try to realize it's all within yourself
no one else can make you change
And to see you're really only very small
and life flows on within you and without you

We were talking
about the love that's gone so cold
and the people who gain the world
and lose their soul
They don't know, they can't see
Are you one of them?

When you've seen beyond yourself
then you may find
peace of mind is waiting there
And the time will come
when you see we're all one
and life flows on within you and without you
February 14, 2012 at 04:15 PM in Barbara Rose Wold, GLBT Rights, Holidays | Permalink | Comments (5)