« Participate in Otero Mesa Public Forum and Speak Out | Main | Hold an America's Dialogue Discussion »
Friday, March 30, 2007
Open Thread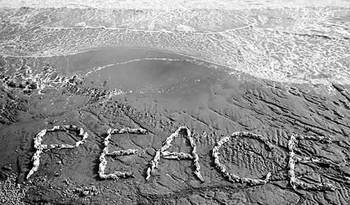 Go ahead. Share your thoughts on any topic. Or just say hi. Or rant away. Or something. You know you want to....
March 30, 2007 at 03:00 PM in Open Thread | Permalink
Comments
Recently, I watched Richardson's speech to the AFL-CIO on CSPAN. I must admit I liked his forthright way of speaking. He was impressive. Since then I have noticed several others making this same observation on Blogs, such as, HuffPost.
I am curious to find out how others are reponding to his bid for president.
Feedback will be appreciated.
Posted by: Crpydm | Mar 30, 2007 4:22:49 PM
Cool photo! I hope you guys are having fun in Sedona. All four of you!
Posted by: KathyF | Mar 31, 2007 12:18:22 AM
Is this your picture?
Nice contrast and tones...

Posted by: sol | Apr 2, 2007 6:55:58 AM