Thursday, December 01, 2011
White House Honors Jemez Pueblo Emmet Yepa as a "Champion of Change"
Two of the Native American youth to be honored are from the Land of Enchantment, be proud New Mexico!  Below is the press release from the White House:
Today, Thursday, December 1st, eleven Native American Youth leaders will be honored at the White House as Champions of Change. These young people are Champions in their tribes and communities as they work to improve the lives of those around them through innovative programs that help others, raise awareness of important issues like suicide and bullying prevention, energy efficiency and healthy eating.
"The 'Champions of Change' for Native American youth are here to share their stories and to attend the White House Tribal Nations Conference.  They are examples of the generation that will build a stronger future for Indian Country by continuing to address the challenges facing American Indians and Alaska Natives," said Associate Director of Intergovernmental Affairs, Charlie Galbraith.
The Champions of Change program was created as a part of President Obama's Winning the Future initiative. Each week, a different issue is highlighted and groups of Champions, ranging from educators to entrepreneurs to community activists, are recognized for the work they are doing to better their communities.
Emmet Yepa is one of the outstanding young Americans who was selected from a group of hundreds who answered President Obama's call to share their stories of leadership and community service.  To watch this event live, visit www.whitehouse.gov/live at 12:00 pm ET December 1st. There will also be a Twitter Q & A session with the Champs and Jon Carson (@JonCarson44) that will begin at 1:30 pm ET. 
Emmet Yepa from the Jemez Pueblo tribe in New Mexico, is an environmental advocate in his tribe and wants to find solutions to help educate his people and future generations about the importance of recycling. Emmet helped to form the Walatowa Green Stars Recyclying Group in 2010 which consists of four youth members and is focused on preserving and keeping their ancestral lands beautiful through recycling. Despite initial challenges to get approval, the Green Stars persisted and currently educate students at local schools and have implemented recycling bins in designated areas within their Pueblo. Since 2010, Walatowa Green Stars had been recognized with numerous awards and given opportunities to speak at local and national conferences.  Emmet's ultimate goal is for his tribe to eventually have its very own Recycling Center.
DFNM found the video below on youtube: A PSA of the Green Stars.
December 1, 2011 at 09:25 AM in Environment, Native Americans, Obama Administration, Youth | Permalink | Comments (0)
Sunday, November 13, 2011
FOOD AND COAT DRIVES IN SANTA FE 11/14/2011 to 11/20/2011
WHAT: The Food Cadre of Earth Care is hosting a Food and Winter Coat Drive November 14 - 20th to benefit the SFPS ADELANTE Program for Homeless Youth. The drive coincides with National Hunger and Homelessness Awareness Week. White rice, dry pinto beans, canned fruit, pasta, and peanut butter are especially needed.
WHERE: The following locations are accepting donations of food and coats from the public: Amy Biehl Community School, Capital High School, the City of Santa Fe Solid Waste department (1142 Siler Rd.), Earth Care, Farmers Market (during Tues. and Sat. markets), Milagro Community Garden (morning of 11/12 only), Salazar Elementary, Santa Fe High School, Santa Fe Prep, and Tesuque Elementary.
WHY: The Youth Food Cadre is a group of 16 young professionals who have dedicated a year to work with local food and food justice in Santa Fe at the City, Farmers Market Institute, Food Policy Council, Cooking With Kids, Santa Fe Public Schools, ADELANTE Program, and the Teen Parent Center. The ADELANTE Program provides support to more than 1,300 students with the average age of nine. Santa Fe has about 8% students who are in homeless situations, which is significantly higher than average for the U.S. According to "America's Youngest Outcasts," a comprehensive national study on child homelessness.
November 13, 2011 at 02:03 PM in Children and Families, Events, Santa Fe, Youth | Permalink | Comments (0)
Friday, November 11, 2011
Taos Townspeople Serve Those Who Have Served This Country
From the Rocky Mountain Youth Corps and the Sierra Club:
Today, hundreds of Taos residents converged on Taos Plaza to honor local veterans and to participate in a Sierra Club and Rocky Mountain Youth Corps-sponsored service project to beautify the public space. Citizens spruced up the plaza and broke ground for a memorial tree planting.

"Today we honored our veterans by asking the community to serve those who have served us," said Kristina Ortez de Jones of the Sierra Club. "Spending time outdoors provides immeasurable benefits for those who have suffered from stress and depression.  This outdoors service project is one way we can start to repay the soldiers for their commitment to our country and get us all outside on Veterans Day."
Soldiers returning home suffer from Post Traumatic Stress Disorder (PTSD) and depression at higher rates than the civilian population.  Approximately 20 veterans and active duty soldiers commit suicide every day.
"One way to help veterans assimilate back into civilian life is to provide them with an alternative outlet and connection with nature," said Mark Lemke, a veteran and Sierra Club's Mission Outdoors Apprentice. "Nature and the outdoors can be a salve for the wounded soldier."
"Community service benefits everyone in ways that we are only beginning to discover, and I encourage everyone to spend some time volunteering. Before serving in the Navy, I spent two terms as an AmeriCorps member at Rocky Mountain Youth Corps.   I felt the pride of accomplishment associated with community service and wish this for everyone," Pascual Maestas, AmeriCorps Member, Rocky Mountain Youth Corps.
Rocky Mountain Youth Corps recognizes and engages the strengths and potential of youth through team service in schools, communities and the landscapes of northern New Mexico.  To learn more, please visit
www.youthcorps.org
.
Mission Outdoors in Taos, New Mexico is committed to creating outdoor experiences for children, youth and families, so that everyone has the opportunity to explore and enjoy our natural heritage.  For more information, please visit
www.sierraclub.org/missionoutdoors
.
November 11, 2011 at 04:52 PM in Taos, Veterans, Youth | Permalink | Comments (0)
Monday, October 03, 2011
Santa Fe's Salazar Elementary to Host Harvest Celebration at Salazar Green, A Sustainable Food Project Supported by Earth Care
On Thursday, October 13th, from 5:00 to 7:00 PM, Salazar Elementary in Santa Fe will celebrate the bounty from their school garden by hosting a dinner from the garden for families and friends. The evening of community and simple pleasures will include live music, fresh bread from the horno, student tours of the garden and a gallery of garden art.
The garden is part of the school's Salazar Green landscape project, which opened in May of 2010, and includes a track + field and community + garden. The project's main focus was to design a space that could help to reverse the rising rates of childhood diabetes and obesity by encouraging positive habits of physical health and nutrition.
"At Salazar, we're making a special effort to give children and their families opportunities to work and play in our excellent outdoor space, and to take care of living things," said Mollie S. Toll, Science Literacy Coach at the school.
The school garden program is supported by local non-profit Earth Care, which was recently awarded a renewal grant from AmeriCorps via the Corporation for National and Community Service to continue its Food Cadre program for a second year. The grant provides 14 full-time positions for AmeriCorps volunteers to work with schools, nonprofits and local government to strengthen the local food system in Santa Fe County.
The mission of the Food Cadre program is to build a sustainable and just local food system that addresses the needs of the environment and of the community's most vulnerable populations. The goals of the program are to build a local sustainable food system, involving youth throughout the process; to bring the food system back into balance with the ecological system that supports it; and to increase access to healthy food, sustainability resources and nutrition education for underserved communities.
According to Bianca Sopoci-Belknap, Associate Director of Earth Care, "New Mexico ranks 46th in the nation for children living in poverty. The natural innovation and problem solving skills of young people are needed to improve this situation. Our approach with this program is to support the positive development of young people in a way that also benefits their nutrition, environment, local economy, and community."
The Food Cadre is hosted by Earth Care in partnership with the City of Santa Fe, Santa Fe County, Santa Fe Public Schools, Cooking with Kids, the Santa Fe Farmer's Market Institute, and the Santa Fe Alliance.
Santa Fe Public School Gardens
Earth Care's AmeriCorps members have been working with students, parents and teachers at seven school sites, including Salazar Elemenary, to implement school gardens. A story on Earth Care's website explains that Salazar Green's garden is the first garden officially installed by the Santa Fe Public School District and hopes to be exemplary for future school gardens and those with already existing programs. The garden supplies food to students through a variety of ways including Cooking with Kids, lunch programs, and in-garden tasting and to the surrounding community through the annual fall Harvest Fest.
The Garden and its facilities act as a classroom for all students at Salazar. At present, all K-6 classes spend an hour a week with the Sustainability and Garden Coordinator delving into the world of food and sustainability practices in an experiential and fun manner. The objective of these endeavors is to promote a local, just and sustainable food system and human system for all in the region.
You can keep up with garden activities at Salazar Elementary at the Salazar Verde Garden Blog. For further information, contact Science Literacy Coach Mollie Toll (670-8658), or principal Margo Shirley (467-3902).
Earth Care needs the help of the Santa Fe community to meet the matching funds requirement of $70,000 for its grant from AmeriCorps. Each dollar invested in this program leverages double the funds coming in to our community from the state and federal government. Donations can be made at www.earthcare.org or by calling 505.983.6896.
October 3, 2011 at 11:03 AM in Agriculture, Education, Food and Drink, Santa Fe, Youth | Permalink | Comments (0)
Friday, September 23, 2011
NM Senate Dems Urge Gov. Susana Martinez To Fund Drug Treatment Center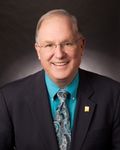 Just another example of GOP Gov. Susana Martinez putting politics before the pressing needs of New Mexicans? With the growing problem of meth, other illegal substances, and the re-emergence of heroin abuse -- especially among teenagers -- NM Senate Democrats say they are troubled that Governor Martinez did not include funding for a substance abuse treatment center in her list of capital outlay projects. "It's hard to understand the Governor's rationale for not considering this a statewide priority. The drug abuse problem will not get better until we get serious about fighting it," said Senate Majority Leader Michael S. Sanchez (D-Valencia-29) in a written statement.
Unfortunately, New Mexico has few treatment options currently available. Dem Senators point out that the 2011 regular session's capital outlay bill included $5 million for construction of phase 2 of the substance abuse treatment center -- the Henry Perea Center for Wellness and Recovery, in Los Lunas. However, the Governor orchestrated a filibuster that effectively killed the bill and any chances for the project to begin.
The Governor's refusal to fund this project in her current capital outlay request comes at a critical time. "Something has to be done now or we'll lose generations to this killer that has already destroyed many lives," said Stacey Johnston, Vice President of the group Tears of Strength and Support (TOSS).
The Center currently provides out-patient treatment but requires additional capital outlay money for construction of a dormitory that will allow in-patient treatment. The Center serves many people from across the state who are trapped by substance abuse and are unable to get needed treatment in their own communities.
"How many lives, young or old, must be lost before this administration finds the money to help these families?" asked Senator Sanchez. "The longer she fails to recognize the need for an in-patient treatment facility, the longer it will take to win the battle against this killer," he said. "I encourage the Governor to reconsider and include funding for the treatment center in her statewide capital outlay priorities."
September 23, 2011 at 11:55 AM in Drugs, Alcohol, NM Legislature Redistricting 2011, Susana Martinez, Youth | Permalink | Comments (3)
Tuesday, August 09, 2011
8/10: Young Dems Team Up With DPBC to Register Young Voters
From YDNM:
On August 10, 2011, members of Young Democrats of New Mexico (YDNM) and Democratic Party of Bernalillo County (DPBC) will set-up non-partisan voter registration tables at selected APS high schools in order to register students who will be eighteen years old on or before Election Day 2012.
"Registering young people is essential to building and maintaining a healthy democracy. My team will be there to help," stated YDNM President Benai Padilla.
Young voters have been voting in increasing numbers in recent elections. There was a 103% increase in young voter turnout in 2008 relative to 2004 during the primary elections for President. Youth voter turnout for the 2008 election was 51%, a 11% increase from the year 2000. According to the Center for Information and Research on Civic Learning and Engagement (CIRCLE), an estimated 22 million voters in America were under the age of 30 in 2008.
"We want to make sure that the increasing trend in young voters continues," said Padilla. "Our generation is one of the most civically engaged in years, and its our responsibility to keep up the momentum."
Individuals interested in helping out are encouraged to contact the Democratic Party of Bernalillo County at 505-830-3650 ext. 11.
August 9, 2011 at 08:30 AM in Democratic Party, Election Reform & Voting, Youth | Permalink | Comments (0)
Thursday, June 02, 2011
Sen. Howie Morales: Let's Re-Evaluate Our Budget Priorities

This post is by State Senator Howie Morales, a Democrat who serves Senate District 28 in Catron, Grant and Socorro Counties.
During the past few years, New Mexico like most other states has fallen victim to the national recession. Our legislature has made many difficult choices to ensure that we pass a balanced budget, as is constitutionally required. In doing so, I have tried to protect the high priority needs of our most vulnerable citizens: educational opportunities for youth, and adequate services for senior citizens, veterans and those with developmental disabilities and mental health conditions. Programs designed to serve these citizens are severely underfunded, not because of a lack of support but because of a lack of money in the state's treasury. Through my experience in developing a budget, I understand the importance of every dollar that is spent on these citizens.
That is why I was disappointed, but not surprised, at comments made by NBA superstar Kobe Bryant during a recent interview aired on ESPN Sport Center. As Kobe reflected on his team's underachieving 2010-2011 season, including being swept in a Western Conference semifinal series, Kobe didn't mince words on his disappointment. "It was a wasted year of my life," he said in the interview. Kobe endured a "wasted" year that made him $25 million richer. To most, and certainly all individuals I know, this would not be considered a wasted year, by any stretch of the imagination, regardless of the disappointment.
Perhaps if he understood what $25 million could bring to many New Mexican children who deal with developmental disabilities, Kobe wouldn't be so flippant about what a "waste" of time the past year was for him. Perhaps if he put his situation in the context of what other people endure, he might better appreciate what $25 million means to many of our families: for each $1 million he makes, 22 New Mexico children could be taken off the developmental disabilities waiting list and begin receiving desperately needed services; with $25 million, 224 children could begin receiving services.
Throughout the current recession, the legislature has grappled with how to meet the increased demand for vital services with decreased revenue. We have been forced to make difficult choices and cuts that affect those on the waiting list, many of whom will remain on the waiting list. Unfortunately, our most vulnerable citizens will not receive the funding and protection they deserve.
Although they do not receive the millions of dollars that Kobe receives, it is doubtful that children with Down's syndrome, autism, or cerebral palsy will ever feel they "wasted" a year of their lives. While they have never experienced the pressures or joys of an NBA playoff game, it appears that Kobe has never experienced the invaluable lessons of gratitude these children teach us as they work at our local grocery stores or restaurants. For these children, each day is a gift and a blessing, regardless of the many challenges they face. They offer us an opportunity to quietly reflect on the gifts we are given, but tend to take for granted. If Kobe would take advantage of that opportunity, he might have reason to celebrate, even without winning a championship.
This is a guest blog by State Senator Howie Morales. If you'd like to submit a piece for consideration as a guest blog, contact me by clicking on the Email Me link at the upper left-hand corner of the page.
June 2, 2011 at 01:48 AM in Children and Families, Economy, Populism, Guest Blogger, Healthcare, NM Legislature 2011, Sports, Youth | Permalink | Comments (0)
Wednesday, May 25, 2011
Remind Recent College Graduates of Their New Health Care Rights
From Health Action New Mexico:
This month, millions of young adults are walking across a stage, picking up their diplomas, and entering the real world. As a recent graduate of the class of 2010 said,
I understand exactly what these recent graduates will face. When I entered the real world, I was overwhelmed with finding a job, paying rent, and most importantly, budgeting my money. My transition from a small town in Mississippi to Washington, D.C., was difficult for me. My friends faced the same transition and the same anxiety that went along with it, which for many was intensified by our student loan debt.

With all this pressure, sometimes I wondered why I ever left my small hometown. But despite my weariness, I knew that to better my life, I had to leave. Then I realized, to my relief, there was one less thing for me to worry about: my health insurance.
Before the Affordable Care Act was signed into law, I would have been kicked off my parents' plan just a few months after graduation. That meant if I couldn't find a job with health coverage, I would have either had to buy coverage that I couldn't afford or risk life without insurance and be one accident or illness away from personal and financial disaster. But thanks to the Affordable Care Act, I, along with many college graduates, now have the option to stay on my parents' plan until I'm 26.
This new provision will benefit tens of thousands of recent graduates that can't find jobs right off the bat or have jobs that don't offer insurance. Now, they don't have to worry about going broke, either from trying to buy insurance or going without and taking the gamble that they may face huge medical bills down the line.
But not everyone knows about this important new protection! You can help us spread the word. If you know someone who is graduating this month, please take a few moments to congratulate them on their big day and make sure they know about their new health care rights!
It only takes a few minutes, but making sure young adults can focus on settling into the real world, rather than having to worry about what will happen if they get sick, makes a huge difference. Please help us spread the word today.
P.S. If you want to learn more about how the Affordable Care Act helps young adults, check out Families USA's Young Adults Fact Sheet, Young Invincibles' Graduation Toolkit, and US PIRG's Young Adult Pamphlet.
May 25, 2011 at 09:39 AM in Healthcare, Obama Health Care Reform, Youth | Permalink | Comments (2)
Tuesday, April 12, 2011
4/16: Earth Day Celebration and Day of Service in Santa Fe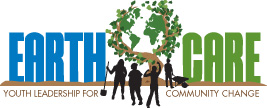 From Earthcare:
A community Day of Service and Earth Day Celebration event will take place on Saturday, April 16th, from 9:30 AM to 2:00 PM. The event is hosted by Santa Fe non-profit Earth Care and co-sponsored by the City of Santa Fe, the County of Santa Fe, Roots & Shoots and the Santa Fe Public Schools. Everyone, especially youth, is invited to participate in the event. We expect 150-200 community members to attend, many of them families with children.
Our base is the Nancy Rodriguez Community Center, located at 1 Prairie Dog Loop in Santa Fe (just off of Lopez Lane/Caja del Oro Grant Road). We will leave there at 10:00 AM for a morning of service opportunities for participants at three host sites:
The Community Farm: Plant trees, cover crops, onions, melons and pumpkins. Other work will include general clean-up and construction of the market stand that the Community Farm will utilize to sell fresh produce this summer.
La Resolana Land and Arroyo Restoration: Learn about and construct a variety of erosion control and arroyo restoration structures to rehabilitate this damaged tributary to the Santa Fe River. Santa Fe County does not maintain this area of the arroyo but its degradation is impacting the Santa Fe River.
Agua Fria Elementary: Various educational and service stations including: take-home seed starts and seedling education; Cooking with Kids workshop about cooking with fresh herbs from your garden; compost workshop and creation; outdoor classroom clean-up and tree pruning.
From 12:30 PM until 2:00 PM we'll return to the Community Center for a free homemade lunch (cooked by Citizen Schools and Cooking with Kids students), displays of various community service projects and an awards ceremonies honoring exemplary projects. Plus, workshops/activities/music/fun!
For more information call (505) 983-6896 or visit www.earthcare.org. Earth Care is a youth and community development nonprofit in Santa Fe, NM.
April 12, 2011 at 09:52 AM in Environment, Events, Santa Fe, Youth | Permalink | Comments (0)
Monday, April 11, 2011
Frustrated Students Call Press Conference in Response to UNM Budget
From Graduate Employees Together:
Despite steadily rising student enrollment and healthy reserve funds, UNM academic programs continue to face cuts, threatening the quality of education. After years of decreasing funding allocations, UNM's academic mission continues to subsidize administration and entertainment costs.
Students have participated in financial committees and attended numerous Board of Regents' meetings in an attempt to advocate for programs and expenses essential for the maintenance of the academic mission. After repeated requests that tuition and fees not be raised, we want to know if the Board is listening!
On April 12, 2011, the UNM Board of Regents will vote on the UNM Budget for the 2011-2012 academic year. Students representing GET (Graduate Employees Together) and SFAC (Students for Accountability on Campus) will address media and state their expectations for the Board of Regents vote.
Students will hold a press conference at 8:30 AM on Tuesday, April 12, on the 3rd floor of the SUB in the Luminaria room, and will be available after the vote for reactions. We hope that the Board will listen to the UNM Community!
Regardless of the outcome of the vote at the Board of Regents meeting, undergraduate and graduate students will continue to collaborate with staff, faculty and community members to mobilize and advocate in defense of the academic mission of the University.
Contact unmGET@gmail.com or facebook.com/unmget for more information.
April 11, 2011 at 05:33 PM in Economy, Populism, Education, Events, Youth | Permalink | Comments (0)
Wednesday, April 06, 2011
4/16: Workshop on Teens and Violence in Schools and the Community
From Doug Long, Westside Forum:
A special workshop on "Teens and Violence in Schools and the Community" will be presented by Dr. Linda Menzel on Saturday, April 16, at 3:00 PM. The workshop will take place at the Unitarian Universalist Westside Congregation located at 1650 Abrazo Road (about a mile west of Unser Blvd, near the corner of Abrazo and Inca) in Rio Rancho. This Westside Forum event is free, and all are welcome.
Information will be provided on what causes bullying and violence among teens and what can be done to reduce it. There will also be a panel discussion on teen violence and bullying. Assisting Dr. Menzel will be a teen panel of Peer Educators from Cleveland High School.
Dr. Menzel has worked as an educator and therapist for 30 years. She currently works at Cleveland High School and is the sponsor of the Peer Education Program.
April 6, 2011 at 09:33 AM in Events, Faith Community, Youth | Permalink | Comments (0)
Wednesday, March 16, 2011
3/27: Meeting of Gay/Straight Alliance at UU Westside Congregation
From Gay/Straight Alliance:
"Tell YOUR Story!" The Rainbow Youth Gay/Straight Alliance will meet on Sunday, March 27, at 6:30 PM. All youth aged 14-18 are welcome to come (parents are welcome, too -- our minister will be available to talk with them). We'll talk about who we are and what it's like to be us, and you can also read poetry, show your art, or listen. You'll be heard. Meet new friends. We'll have pizza and pop.
It will be at the Unitarian Universalist Westside Congregation, 1650 Abrazo Road (about a mile west of Unser Blvd., near the corner of Abrazo and Inca) in Rio Rancho.
March 16, 2011 at 09:48 AM in Events, Faith Community, GLBT Rights, Youth | Permalink | Comments (0)