Monday, January 17, 2011
Albuquerque MLK Day March: Sights and Sounds

Click for larger version, photo album
This year's Albuquerque parade and march was held on Saturday, January 15, to honor the memory of Dr. Martin Luther King, Jr. and urge the use of his democratic values and nonviolent philosophy to advocate for justice and equality -- despite today's often violent political milieu. You can share in the sights of the march and the sounds of some of the speeches on the Civic Plaza with the photo slide show above and the videos below.
I think it's critical to remember that Rev. King and the movement that buoyed him and others came at a time of incredible polarization in American politics and life related to issues of equality, race, justice, poverty, freedom, militarization and a fair shake for all working people. Dr. King, himself, was a very polarizing figure. The push for deep and genuine change is always accompanied by such polarization, because profound transformations require an upset of the apple cart, a break in the status quo, a reformation in how we think of one another in community and a restructuring of the way in which we live, work and relate.
Dr. King did not seek to avoid polarization, but he worked tirelessly and passionately to persuade change agents not to respond in kind to those using hate and violence to try and crush the change and damage or demean those working to achieve it. Nonviolence has to do with refusing to take the bait offered by those at the other end of the polarization -- those trying to lure change agents into responding to provocations designed to prompt violent responses, and thus undermine and distort the values and advocates of the cause.

Remarks: Jason Marks of PRC, Danny Hernandez of AMAFCA
Dr. King always exhorted his supporters to acts of service, love, compassion and peace -- but he also constantly urged them to courageously and directly confront a status quo defined by injustice, poverty and militarism -- and to do it with dignity and nonviolence. Progress and evolution, whether at the personal, community or societal level, is always difficult and fraught with deep-seated emotions on both sides of the equation. We cannot afford to nourish and propagate hate, whether in speech or action.

Remarks: Councilor Rey Garduno, Mayor Richard J. Berry
The key is to hold onto the high ground, the nonviolent ground, while all around us there is rage and fury dedicated to protecting the status quo. It's all about keeping one's head and heart above the maelstrom of reactionary anger that rises every single time the status quo is challenged in any deep and meaningful way. As Dr. King said in his much revered "I Have a Dream" speech at the Lincoln Memorial in 1963:
We have also come to this hallowed spot to remind America of the fierce urgency of now. This is no time to engage in the luxury of cooling off or to take the tranquilizing drug of gradualism. Now is the time to make real the promises of democracy.
However:
In the process of gaining our rightful place we must not be guilty of wrongful deeds. Let us not seek to satisfy our thirst for freedom by drinking from the cup of bitterness and hatred.
We must never mistakenly equate a path of nonviolence and compassion with one of meekness and passivity. Nonviolent resistance and challenges to the status quo must be pro-active and courageous to be effective. The urgency of now is always operative, and we must continue to work tirelessly, passionately and bravely to confront the inequalities and injustices of business as usual, right here, right now. But we must do it holding our heads high and with a rigorous adherence to the principles of nonviolence and peaceful confrontation:
We must forever conduct our struggle on the high plane of dignity and discipline. We must not allow our creative protest to degenerate into physical violence.

Remarks: County Commissioner Art De La Cruz, AG Gary King
This is especially true this year, when the forces against change are being marshaled too often in the name of hate, bigotry and injustice. We must stay active, but refuse to take the bait.
Note: Click to read and see video of the MLK Day speeches of Rep. Martin Heinrich and Rep. Ben Ray Lujan in previous posts.
All photos and video by M.E. Broderick.
January 17, 2011 at 03:21 PM in City of Albuquerque, Civil Liberties, Events, Justice, Minority Issues | Permalink | Comments (2)
Friday, December 17, 2010
Gov. Bill Richardson Asks for Imput on Billy the Kid Pardon Petition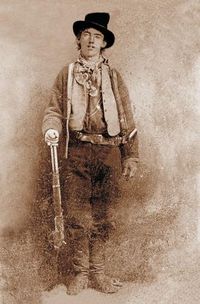 Yesterday, Governor Bill Richardson announced his office has received a formal petition for the pardon of Billy the Kid which he will consider and make a decision on before the end of the year. Governor Richardson is seeking input on the petition and has set up a website and email address where history buffs, experts, other interested parties and the general public can weigh in on its merits (see below).
According to a statement released by the governor's office, the petition centers around the widespread belief that Territorial Governor Lew Wallace promised Billy the Kid a pardon in return for damning testimony The Kid gave during a murder trial. The petition is narrow in scope and does not argue for a blanket pardon of all of Billy the Kid's activities. The petition can be read by logging onto this page.
"As someone who is fascinated with New Mexico's rich history, I've always been intrigued by the story of Billy the Kid and, in particular, the alleged promise of a pardon he was given by Territorial Governor Lew Wallace," Governor Richardson said in a written statement. "I will diligently review this new petition and all the facts available regarding an agreement between Billy the Kid and Governor Wallace before rendering any decision."
Governor Richardson has heard from many people over the years who believe the pardon issue deserves to be revisited. In an effort to clarify the issue, the administration has been reviewing the historical record surrounding these events through various documents, accounts, personal interviews and other materials.
Independently, nationally prominent trial attorney Randi McGinn was designated to review both the history and prior petitions to ascertain whether there was sufficient basis for the matter to be seriously considered. Ms. McGinn, a New Mexico resident and western history enthusiast, agreed to undertake this voluntarily and at no cost to taxpayers. After concluding her review, Ms. McGinn submitted a formal petition on December 14, 2010.
Governor Richardson will be accepting written comments regarding the pardon petition until December 26th. You are asked to limit comments to the contents, events and pleas contained in the petition. Those interested can log onto http://www.governor.state.nm.us/btk.php, email btk.comments@state.nm.us. or mail their comments to:
Office of the Governor
State Capitol
490 Old Santa Fe Trail
Santa Fe, NM 87501

ATTN: Eric Witt-BTK
"I look forward to hearing what others have to say about the petition. I also hope that this will spark renewed interest in New Mexico's history and how the days of Billy the Kid and the Lincoln County War helped shape our state," Governor Richardson added.
December 17, 2010 at 11:36 AM in Crime, Gov. Bill Richardson, History, Justice, Legal Issues | Permalink | Comments (6)
Monday, November 15, 2010
11/15: Community and Resistance Tour at ABQ Center for Peace and Justice
The Community and Resistance Tour featuring Victoria Law and Jordan Flaherty will stop in Albuquerque on Monday, November 15, at 6:30 PM at the Albuquerque Peace and Justice Center located at 202 Harvard SE. The Tour seeks to communicate about current  struggles for justice and liberation, from nooses hung in the northern Louisiana town of Jena to women organizing inside prisons, from resistance to school privatization to the BP Drilling Disaster. The Tour also seeks to connect communities of liberation, and to build relationships  between grassroots activists and independent media.
This Tour is for anyone interested in the issues of health care, education, criminal  justice, housing, or the ways in which systems of racism, patriarchy and other forms of oppression intersect with these struggles. For more information about the tour visit the webpage or the Facebook page.
About the Presenters:
VICTORIA LAW is a writer, photographer and mother. After a brief stint as a teenage armed robber, she became involved in prisoner support. In 1996, she helped start Books Through Bars-New York City, a group that sends free books to prisoners nationwide. In 2000, she began concentrating on the needs and actions of women in prison, drawing attention to their issues by writing articles and giving public presentations.
Since 2002, she has worked with women incarcerated nationwide to produce Tenacious: Art and Writings from Women in Prison and has facilitated having incarcerated women's writings published in larger publications, such as Clamor magazine, the website Women and Prison: A Site for Resistance and make/shift magazine. Her book Resistance Behind Bars: The Struggles of Incarcerated Women (PM Press 2009) is the culmination of over 7 years of listening to, writing about and supporting incarcerated women nationwide and resulted in this former delinquent winning the 2009 PASS (Prevention for a Safer Society) Award.
JORDAN FLAHERTY is a journalist and community organizer based in New Orleans.  He was the first journalist with a national audience to write about the Jena Six case, and played an important role in bringing the story to worldwide attention. His post-Katrina writing in ColorLines magazine shared a journalism award from New America Media for best Katrina-related coverage in the ethnic press, and audiences around the world have seen the news segments he's produced for Al-Jazeera, TeleSur, GritTV and Democracy Now. His new book, FLOODLINES: Community and Resistance from Katrina to the Jena Six will be released this summer from Haymarket Press.
November 15, 2010 at 11:43 AM in Books, Events, Justice, Minority Issues, Prisons, Corrections, Women's Issues | Permalink | Comments (0)
Wednesday, August 04, 2010
DPNM Chairman Gonzales Releases Statement Supporting Prop. 8 Decision
Thank you Democratic Party of New Mexico for strongly standing up for equality, due process and the civil rights of all of us under the U.S. Constitution. This evening, the following statement was released by the DPNM in response to California's Prop. 8 being ruled unconstitutional in federal court.
"Today, after five months of waiting, our GLBT family members, friends, neighbors and allies in California have felt the joyful news that Proposition 8 has been ruled unconstitutional in a detailed 136-page decision by Judge Vaughn Walker of the 9th District Circuit Court.
"DPNM Chairman Javier M. Gonzales, applauded the decision of the Court by stating,
"Here in New Mexico, we are pleased by the news that Proposition 8 has been ruled unconstitutional and a deprivation of the rights of the GLBT community in California. While this victory is an important step in the march towards equality for all of our country's citizens, we are mindful that our journey is far from over.
"The Democratic Party of New Mexico is fully committed to actively advocating for and supporting marriage equality and domestic partnerships for all of New Mexico's citizens, and while we share in California's joy on this day, we remember the struggle for equality in New Mexico is far from over.
"Marriage equality and domestic partnerships for all is a basic civil right, recognized by our Party's Platform. There can be no room in New Mexico for discrimination at any level and we will continue to lead the fight on behalf of New Mexico's GLBT community and its allies until the day our Platform is realized."
August 4, 2010 at 11:18 PM in Civil Liberties, Democratic Party, GLBT Rights, Justice, Legal Issues | Permalink | Comments (6)
(Updated) BREAKING: PROP. 8 Banning Same-Sex Marriage RULED UNCONSTITUTIONAL
Update: I'm waiting for a public congratulatory statement from any and all Democratic candidates and officeholders here in New Mexico. GOP Gov. Schwarzenegger said, in part, "this decision affirms the full legal protections and safeguards I believe everyone deserves." Can we ask less from those who represent or seek to represent us?
*********
From Prop. 8 Trial Tracker! Click for complete ruling. One step closer to marriage equality for same-sex couples! Hey, Mary Ellen, will you marry me?
Ruling says Prop. 8 violates due process and equal protection clauses.
Amazing statement from Schwarzenegger...
Governor Arnold Schwarzenegger today issued the following statement after U.S. District Judge Vaughn Walker issued a ruling invalidating Proposition 8:
"Judge Walker had the great responsibility of deciding whether Proposition 8 violates the Constitution of the United States. He heard in-depth arguments from both sides on fundamental questions of due process, equal protection and freedom from discrimination. There are strong feelings on both sides of this issue, and I am glad that all viewpoints were respected throughout the proceedings. We should also recognize that there will continue to be different points of view in the wake of this decision.
"For the hundreds of thousands of Californians in gay and lesbian households who are managing their day-to-day lives, this decision affirms the full legal protections and safeguards I believe everyone deserves. At the same time, it provides an opportunity for all Californians to consider our history of leading the way to the future, and our growing reputation of treating all people and their relationships with equal respect and dignity.
"Today's decision is by no means California's first milestone, nor our last, on America's road to equality and freedom for all people."
August 4, 2010 at 03:04 PM in Civil Liberties, GLBT Rights, Justice, Legal Issues | Permalink | Comments (17)
Stephen Jones: Birthright and the 14th Amendment
This is a post by contributing writer, Stephen Jones, who is a progressive political activist and a resident of Las Cruces, New Mexico.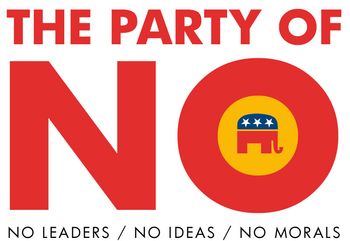 As we enter the mid-term election season one thing we can invariably count on from the Republican Party, the party of "No," is a fresh perennial attack on the United States Constitution. This year, the GOP has been more audacious than most. This election season they have decided to call for the repeal of the 14th Amendment, the foundation of the rights and liberties of all Americans. Lacking any ideas, or an issues program that actually addresses the problems faced by Americans, the Republican leadership has instead decided to call for the nation to turn back the clock to the antebellum era.
Passed in the wake of the Civil War, the 14th Amendment incorporates the Bill of Rights against the states, guarantees individual citizens the due process of the law and extends to all persons the equal protection of the laws. It defines citizenship as belonging to anyone born or naturalized in the United States. The 14th Amendment is the foundation of all civil and human rights laws in the nation.
For the record, the 14th Amendment reads, "All persons born or naturalized in the United States, and subject to the jurisdiction thereof, are citizens of the United States and of the State wherein they reside. No State shall make or enforce any law which shall abridge the privileges or immunities of citizens of the United States; nor shall any State deprive any person of life, liberty, or property, without due process of law; nor deny to any person within its jurisdiction the equal protection of the laws."
GOP Hypocrisy on Wedge Issue Du Jour
This season's wedge issue de jour, of course, is Hispanic immigration. In place of addressing real immigration reform, or economic development and jobs for Americans, or any of the other real challenges facing the nation, the Republican Party has seized on birthright citizenship and so-called "anchor babies" as the cause to exploit on FOX and the rest of its talk-radio media machine.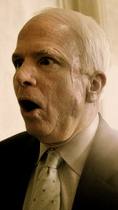 Elected Republican leadership has quickly climbed aboard. Senator John McCain said the 14th Amendment deserved a second look. McCain's sudden concern for birthright citizenship is a complete about-face from everything he was concerned about only one year ago when he hired Constitutional scholars Lawrence Tribe of Harvard University and Ted Olson, former Solicitor General for President Bush, to argue that birthright citizenship definitively applied to him. McCain was born in the Panama Canal Zone and not within the boundaries of the United States.
McCain's friends in the U.S. Senate, Jon Kyl of Arizona and Lindsey Graham of South Carolina, also attempted to shore up their credentials with the radical-right by insisting that the Senate look into the matter. Republican Senate Majority Leader Mich McConnell also called for hearings on the repeal of the 14th Amendment. "I think we ought to take a look at it -- hold hearings, listen to the experts on it," McConnell told The Hill.
Senator Jeff Beauregard Sessions of Alabama, the ranking member of the Judiciary Committee, fearing he might be left out, quickly moved to push aside his fellow neo-Confederate senators and lead the charge on repeal of the 14th Amendment on Tuesday. "I'm not sure exactly what the drafters of the amendment had in mind, but I doubt it was that somebody could fly in from Brazil and have a child and fly back home with that child, and that child is forever an American citizen," Sessions said.

A Cheap Election-Year Ploy
Democrats responded to the constitutional assault vigorously and appropriately yesterday. Obama Administration spokesman Robert Gibbs termed the issue a cheap election-year political ploy. Senate Majority Leader Senator Harry Reid of Nevada also responded immediately to the Republican attack on the Constitution. "They've either taken leave of their senses or their principles," Reid said.
Even outspoken opponents of immigration reform found the Republican attack on the 14th Amendment unseemly. Objecting strenuously to the Republican leadership, Lou Dobbs, former CNN anchor, told FOX-News Tuesday, "The idea that anchor babies somehow require changing the 14th amendment, I part ways with the Senators on that because I believe the 14th amendment, particularly in its due process and equal protection clauses, is so important. It lays the foundation for the entire Bill of Rights being applied to the states."
Historical Record Undermines Right-Wing Claims
Right wing activists protested that repeal was necessary because the framers of the 14th Amendment never intended that birthright citizenship extend to the children of immigrants or that they never could have foreseen a time when alien souls could simply fly into the United States and, in the colorful language of Senator Graham of South Carolina, "drop babies." The framers, they said, were only concerned with the rights of ex-slaves.
Nothing could be further from the truth. The historical record shows us that the framers debated all of these same issues; including the birthright citizenship of alien non-citizens, the potential of mass immigration from abroad, universal application of human rights, due process and the equal protection of the laws to all within the boundaries of the United States and its territories, and they affirmatively chose to extend birthright citizenship to all, not just the rights of former slaves. For months in 1866 the 39th Congress wrangled publicly over the very issues raised yesterday by leaders of the Republican Party. In the debate the framers made their intentions crystal clear.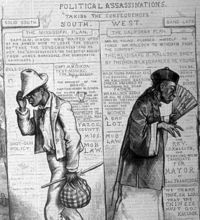 Echoes of Bigots Past
Eerily echoing today's extremist right-wing Republican leadership, opponents of the 14th Amendment in 1866 railed to the Congressional galleries that the proponents of the Amendment intended to extend equal citizenship rights to "inhabitants so worthless they are only fit for beasts of burden." Opponents were particularly incensed by the birthright citizenship issue. They termed it "unconstitutional" in that it would make the United States a "mongrel nation." Equal rights wouldn't be limited only African Americans, but rights would be extended to "Chinese born in the United States" and "even to gypsies," they said.
Congressman James Brooks of New York, an opponent of ratification, warned that the sponsors of the 14th Amendment "intended" to go so far as to extend equal rights to "all immigrants." On January 23, 1866, Brooks delivered his screaming denunciation of the proposed 14th Amendment. "What about the coolies?" Brooks demanded to know from Representative Thaddeus Stevens, the chief sponsor, referring to the racist epithet for Chinese immigrants, "What about Indians? This country is the refuge and is maintained for the white race," Brooks insisted. Conservative Henry J. Raymond, a first-term Congressman, also from New York, making his first speech in the House six days later, on January 29, echoed his fellow from the Empire State in warning that the "universal principals of equal citizenship" that the sponsors of Amendment supported, and intended with the passage of the Amendment, included, "Chinese and gypsies."
Edgar Cowan of Pennsylvania, an opponent, piled on the conservative argument. The danger of non-white birthright citizenship extended even "beyond gypsies," he said. "Ratification would result in the annexation of California by the Emperor of China." Cowan warned his fellows of dangers of the presence of "the yellow race, the Mongrel race, among us. They may pour in their millions upon our Pacific coast in a very short time," Cowan said. "Are the states to lose control over this immigration? Is the United States to determine that they are to become citizens?"
John Conness of California, a supporter of the 14th Amendment, assured Representative Cowen that only the "children begotten of Chinese parents in California" were to be covered by the Amendment. Exasperated by the ridiculous tone of debate and the racism of the conservatives circulating in the halls of Congress, Conness protested, "I have lived in the United States now for many a year, and really, I have heard more about gypsies within the last two or three months than I have ever heard before in my life."
In another echo of the current leadership of the GOP, the aforementioned Congressman Raymond accused the sponsors, the leadership of the House of Representatives, and Thaddeus Stevens, the chief sponsor of the amendment in particular, of conspiring to undermine the democratic wishes of the American people by forcing universal citizenship on them. On January 29, 1866 he objected to the framers of the 14th Amendment generally, which he called "a committee which sits with closed doors, which deliberates in secret, which shuts itself out from the knowledge and observations of Congress, which does not even deign to give us the information it was appointed to collect, and on which we are to base our action—but which sends into this House and demands their ratification, without reason and without facts, before the going down of the sun!" Raymond warned that passage would strip governments of the right to regulate "blacks and immigrants, in the courts and elsewhere" for all time to come.
Based on Congressman's Raymond's objections, one would think that somehow Nancy Pelosi was already the Speaker of the 1866 House!
Intent of 14th Amendment: Equality of All Americans
Senator Charles Sumner of Massachusetts, a proponent of the Amendment, in his remarks stated that the prime intent was not only the citizenship of former slaves, "but the equality of all Americans." Championing the rights of all within the national and territorial boundaries of the United States, Sumner proclaimed that the intent of the 14th Amendment was to address everyone universally. Of birthright citizenship, in particular, Sumner declared, "There shall be no denial of rights, civil or political, on account of color or race" including "place of parental origin." The 14th Amendment would be a beacon of hope to all who wished citizenship. "Hereafter," Charles Sumner said, the nation would champion "the equal rights of all," adding "the Republic will revolve on this glorious pivot, whose far-reaching radiations will be the happiness of the Human Family."
If Senator Sessions of Alabama, Senator McCain of Arizona, Senator McConnell of Kentucky, or any other leader of today's Republican Party has any lingering doubts about the intentions of the framers who drafted the 14th Amendment as to the reasons for the right of birthright citizenship, and to whom those rights should extend, the words of the framers themselves should put that question to rest. They intended that any person, regardless of place of parental origin, born on American soil should share the blessings of liberty.
The framers meant what they said.
GOP's Pattern of Manufactured Crisis
In every election cycle, the GOP trots out some manufactured crisis and empty scheme that requires an "urgent" change in the U.S. Constitution. This year it is an assault on the 14th Amendment. In previous cycles it was a proposed amendment to prohibit same-sex marriage, or an amendment to ban "rampant" flag burning, or to recognize the primacy of the Christian God and to compel public schools to teach the 10 Commandments, or to overturn Roe v. Wade and a woman's right to choice. This year's "constitutional crisis" of the hour is the fraudulent non-issue of "anchor babies" and birthright citizenship. This and all of the other fake constitutional wedge issues is yet another smokescreen to cover up the simple fact that the Republican Party is a rank political operation that is completely bankrupt of ideas, let alone principles.
The GOP has no platform or ideology other than its pitiful program of avarice, and its desire to pit Americans against each other over issues of race, religion, gender, national origin, or sexual orientation. There seems to be no bottom to the scurrilous depths the Republican leadership will crawl.
GOP Yearns for Return to 1866
Rather than producing a program to recover from the economic disaster of its own making, or to address immigration reform with honesty, or to produce a plan to deal with health reform, education, a deteriorating infrastructure, the dangers of international conflicts abroad, or any other challenge facing Americans here or in the world at large, today, the GOP wants to roll back the clock to 1866.
The Republican Party doesn't care about Americans or our nation's stature and leadership in the world, or for forthrightly building for a better future. It cares only for access to quick sources of cash and votes that might net it a few extra seats in Congress.
We need to see them for who they are and vote accordingly.
To read more posts by Stephen Jones, visit our archive.
August 4, 2010 at 02:39 PM in Border Issues, By Stephen Jones, Contributing Writer, Civil Liberties, History, Immigration, Justice, Legal Issues, Minority Issues, Republican Party, Right Wing | Permalink | Comments (11)
Thursday, July 29, 2010
NM Supreme Court Denies BCBS Request to Stop Hearing on Premium Rate Increase
Chalk up another one for folks insured under individual policies with Blue Cross and Blue Shield of New Mexico's (BCBSNM) -- at least for now. An evidentiary hearing on BCBSNM's double-digit insurance premium rate increase will proceed as planned after the New Mexico Supreme Court denied the company's petition for a Writ of Mandamus on Wednesday. A statement released yesterday by the New Mexico Public Regulation Commission (PRC) explains what happened and what comes next.
The petition -- filed last month by BCBSNM -- requested that the Supreme Court prohibit the Superintendent of Insurance from proceeding with the planned evidentiary hearing regarding BCBSNM's requested 21.3% insurance premium rate increase. The hearing was scheduled last month when interim Superintendent of Insurance Johnny L. Montoya issued an order suspending the April 26 settlement agreement brokered among the Division of Insurance staff, BCBSNM, the Attorney General's Office and aggrieved party, Jody Neal-Post.
That agreement established a 21.3% rate increase for an estimated 40,000 BCBSNM individual plan customers. Montoya, however, opted to suspend the settlement agreement in order to ensure that the rates are justified and to bring much-needed transparency to the process.
"Because this increase coincides with very challenging financial times for nearly every New Mexican, it's prudent for the Insurance Division and the citizens of this state to know exactly why such rates are warranted," Montoya said after issuing his June 22 order suspending the settlement.
BCBSNM's petition to the Supreme Court was filed shortly after Montoya decided to suspend the agreement.
Responding to the company's request for the Writ, the Superintendent's office and the New Mexico Attorney General's office argued that the issuance of the Writ was inappropriate. On Wednesday, the court agreed and denied the petition. The Insurance Division was represented by Insurance Division Chief Legal Counsel David Barton while the AG's office was represented by AG Gary King.
As a result of Wednesday's decision, the evidentiary hearing is scheduled to proceed as planned. That hearing is set to commence at 9 AM on Wednesday, Aug. 25, in Apodaca Hall on the second floor of the PERA Building, 1120 Paseo de Peralta.
At the hearing, NMPRC staff will present an overview of how it reached its decision to approve the original rate increase request and BCBSNM representatives are expected to produce evidence and testimony to justify the 21.3% increases. The public is encouraged to attend the evidentiary hearing; written and oral public comment will be taken during the hearing.
July 29, 2010 at 12:28 PM in Government, Healthcare, Justice, Regulation | Permalink | Comments (1)
Wednesday, July 28, 2010
Stephen Jones: United States Constitution 1, Arizona Zero
This is a post by contributing writer, Stephen Jones, who is a progressive political activist and a resident of Las Cruces, New Mexico.
For all of the spin we are likely to hear from politicians and their media spokespeople on the Cable TV outlets in the next few days, when the dust settles U.S. District Court Judge Bolton's preliminary injunction (pdf) against the state of Arizona should be seen for what it is, the first step in wiping away the Grand Canyon state's racist profiling law, S.B. 1070. For all intents and purposes most of Arizona's illegitimate state legislation has fallen in its first Constitutional test. It seems destined to continue to do so.
Although the Justice Department and the Obama Administration were initially tardy in acting against Arizona, by attempting to negotiate with Arizona rather than immediately moving to block the S.B. 1070, Attorney General Eric Holder and the Justice Department are to be commended for finally doing the right thing and bringing this sorry chapter to a close. On Wednesday, Judge Bolton acted correctly in blocking the statute. S.B. 1070 is a violation of the 1st, 4th and 14th Amendments of the U.S. Constitution, along with Article I and Article VI.
Judge Bolton's Ruling
Blocked are all of the provisions of the law that would have led to racial profiling; and the requirement placed on local law enforcement to stop and demand proof of citizenship from those persons who they perceive to be in the United States "illegally." Judge Bolton blocked the provisions of the statute that made it a crime for aliens to apply for or carry "alien registration papers." She blocked the portions of the law that would jail American citizens for associating with non-citizens, and she blocked the provision that criminalizes the solicitation for work.
Other misguided provisions of the law that were blocked were the ability of individual citizens to sue police officers who they believed to be failing to enforce the statute or the power of police to issue a warrantless arrest of a person "where there is probable cause to believe they are ... removable from the United States."
Judge Bolton also stated in her ruling, "The [p]ower to regulate immigration is unquestionably exclusively a federal power." In other words, the Judge found that Federal immigration statute enforced under the supremacy clause of Article VI is the operative law that governs immigration in the United States, including the State of Arizona. The supremacy clause binds individual states to follow Federal statutes.
Left standing were provisions of the Arizona statute that say law enforcement must comply with Federal statute, and that part of the law that establishes a state misdemeanor for harboring and transporting illegal immigrants. These provisions are permitted under current Federal immigration law. 
Devastating Loss for GOP Gov. Brewer
While Arizona Governor Jan Brewer termed Judge Bolton's ruling "a bump in the road," in reality the "bump in the road" is a sweeping chasm.
Governor Brewer's attempt at putting on a game-face aside, Judge Bolton's ruling is a hammer blow at the illegal portions of Arizona's attempted statute, and a near total loss for Brewer. Avenues left open to Governor Brewer and the Republican-led legislature of the State of Arizona are the judicial appeal process, which is likely, or the highly unlikely scenario in which the U. S. Congress would amend, and President Obama would sign, a statute amending current immigration law to accommodate Arizona's S.B. 1070.
A Win for the U.S. Constitution
The Judge is to be commended for following the U.S. Constitution. No doubt her ruling will be appealed and the final resolution be found at the U.S. Supreme Court and, ultimately, in a Federal immigration reform statute.
State jurisdiction under the law is unaffected. Contrary to what Governor Brewer and the Republican Party would have us believe, the current Federal statute allows states to pass legislation that enforces Federal immigration statutes. Thirty four states currently have their own statutes governing immigration enforcement issues. What collapsed on Wednesday was an onerous, racist and unconstitutional statute. Also blocked, in all likelihood, are copycat laws working their way through the legislatures of Utah and other states.
The United States Constitution won on Wednesday. Arizona lost. Any who mistakenly believe some higher court will change the result are deluding themselves. Judge Bolton's 36-page ruling is sound.
Enact Comprehensive Immigration Reform Now
The time is now for the members of Congress to put demagogy aside and get to work and enact a new comprehensive immigration reform statute that governs the whole United States with fairness. We, as Americans, do not need racist state statutes and political fear mongering. We need real long-lasting and workable solutions to the ongoing immigration issues facing the United States. Let the negotiations begin.
Also see our previous post on this issue. To read more posts by Stephen Jones, visit our archive.
July 28, 2010 at 02:45 PM in Border Issues, By Stephen Jones, Contributing Writer, Civil Liberties, Hispanic Issues, Immigration, Justice, Law Enforcement, Minority Issues | Permalink | Comments (3)
Federal Judge Blocks Controversial Portions of Arizona's SB 1070
Foiled! At least for now. Opponents of Arizona's new immigration law, passed as SB 1070 and signed into law by Arizona's Republican Governor Jan Brewer (right), got a last-minute reprieve this morning as U.S. District Judge Susan Bolton ruled that significant portions of Arizona's new immigration law will not be allowed to take effect tomorrow as scheduled. The federal judge blocked implementation of the most controversial elements of the new law until the courts resolve the issues. According to an article in the LA Times,
The overall law will still take effect Thursday, but without the provisions that angered opponents -- including sections that required officers to check a person's immigration status while enforcing other laws.

The judge also put on hold parts of the law that required immigrants to carry their papers at all times, and made it illegal for undocumented workers to solicit employment in public places.
Opponents of the new law argued the measure would lead to racial profiling, conflict with federal immigration law and distract local police from fighting more serious crimes. The U.S. Justice Department, civil rights groups and a Phoenix police officer had requested the issuance of an injunction to prevent the law from being enforced. They got most of what they wanted.
"There is a substantial likelihood that officers will wrongfully arrest legal resident aliens under the new (law)," Bolton ruled. "By enforcing this statute, Arizona would impose a 'distinct, unusual and extraordinary' burden on legal resident aliens that only the federal government has the authority to impose."
As reported in an article on Firedoglake, the Judge also expressed a belief that the U.S. Justice Department would prevail in its lawsuit challenging the constitutionality of the new law:
U.S. District Judge Susan Bolton put ... portions of the law on hold because, in her words, "the United States is likely to succeed on the merits in showing that … Sections of S.B. 1070 are preempted by federal law." She also found that the United States would suffer "irreparable harm" if she allowed those sections of the law to go forward, and "that the balance of equities tips in the United States' favor considering the public interest."
The sections blocked pending court review are:
Portion of Section 2 of S.B. 1070
A.R.S. § 11-1051(B): requiring that an officer make a reasonable attempt to determine the immigration status of a person stopped, detained or arrested if there is a reasonable suspicion that the person is unlawfully present in the United States, and requiring verification of the immigration status of any person arrested prior to releasing that person.

Section 3 of S.B. 1070
A.R.S. § 13-1509: creating a crime for the failure to apply for or carry alien registration papers.

Portion of Section 5 of S.B. 1070
A.R.S. § 13-2928(C): creating a crime for an unauthorized alien to solicit, apply for, or perform work.

Section 6 of S.B. 1070
A.R.S. § 13-3883(A)(5): authorizing the warrantless arrest of a person where there is probable cause to believe the person has committed a public offense that makes the person removable from the United States.
Other parts of the law that were allowed to stand, at least for now, include making it a crime to transport or harbor an "unlawfully present alien," and "allowing legal residents to sue any state official, agency, or political subdivision for adopting a policy of restricting enforcement of federal immigration laws to less than the full extent permitted by federal law."
July 28, 2010 at 12:33 PM in Border Issues, Civil Liberties, Hispanic Issues, Immigration, Justice, Law Enforcement, Minority Issues | Permalink | Comments (1)
Monday, July 26, 2010
Bingaman and Udall Report $3.5M for NM Safety and Justice Initiatives in Appropriations Bill
U.S. Senators Jeff Bingaman and Tom Udall today released a statement applauding a spending bill working its way through the Senate that contains $3.5 million for New Mexico projects to support at-risk youth, reduce recidivism and cut crime across the state. The Senate's version of the fiscal year 2011 Commerce, Justice and Science bill has cleared the Senate Appropriations Committee and is now ready for full Senate consideration.
Click for a listing (pdf) of New Mexico funding items contained in the Commerce, Justice and Science appropriations bill.
The measure contains more than $1.1 million in funding for projects requested by the senators to assist at-risk youth across New Mexico, including $200,000 for Big Brothers Big Sisters to expand mentoring services to low-income, rural, Hispanic and Native youth statewide, and $500,000 for early intervention services for at-risk youth through the New Mexico Juvenile Justice Continuum.
"This spending bill invests in New Mexico's youth and supports important law enforcement initiatives throughout the state. We will work to ensure this funding will remain in place as this bill continues to work its way through Congress," Bingaman said in a written statement.
"If we can steer at-risk New Mexico youth toward a positive path, we open doors to opportunity that will allow them to reach for their dreams," Udall said in commenting on the legislation. "These programs give at-risk teens and young adults help when they need it most."
The bill also would fund completion of the third phase of the Doña Ana County Simulcast Radio Initiative, which will coordinate and improve the responses of multiple agencies responsible for emergency services.
July 26, 2010 at 05:59 PM in Crime, Justice, Law Enforcement, Sen. Jeff Bingaman, Sen. Tom Udall, Youth | Permalink | Comments (0)
Thursday, July 08, 2010
Historic Ruling Strikes Down Federal Marriage Discrimination
This is big. Yes, it will certainly be appealed, and who knows how the "moderate" First Circuit Appeals Court will rule in the next phase of the challenge. However, this is the first time a federal court has agreed that denying the marriages of same-sex couples the same federal rights and benefits available to opposite-sex married couples is wrong, damaging to the couples and unconstitutional. The dual opinions issued today in two related cases in Massachusetts federal court are historic, ground-breaking and satisfying as hell to anyone who believes in equal rights under civil law for everyone. From Politics Daily:
Declaring that no "fairly conceivable set of facts" could justify its discriminatory provisions, a noted federal judge in Massachusetts Thursday ruled unconstitutional Section 3 of the Defense of Marriage Act, the Clinton-era federal statute which defined marriage to include "only a legal union between one man and one woman as husband and wife."

The decision, sure to be appealed, could ultimately give thousands of same-sex married couples across the country the right to federal retirement and death benefits -- such as the Widower's Insurance Benefit or the Lump Sum Death Benefit or favorable IRS status -- currently now only available to married heterosexual couples. The case was brought by plaintiffs who had been deprived some of these benefits under federal law because they were same-sex couples -- even though their same-sex marriages were legal in their home state of Massachusetts.
I just love it that Judge Joseph Tauro, who made the ruling, was appointed by none other than Richard Nixon. His opinion is peppered with powerful statements like this one:
"This court is soundly convinced," Judge Tauro wrote, "that the government's proffered rationales . . . are without 'footing in the realities of the subject addressed by [DOMA].' And 'when the proffered rationales for a law are clearly and manifestly implausible, a reviewing court may infer that animus is the only explicable basis. [Because] animus alone cannot constitute a legitimate government interest,' this court finds that DOMA lacks a rational basis to support it."
A diary on Daily Kos by Adam B. lays out more of Judge Tauro's arguments. I strongly urge you to read them. In essence, they mock the reasons given for enacting DOMA, as well as the arguments used by President Obama's Justice Department to defend DOMA. The judge also argues that the federal government has no right to deny recognition of a duly constituted marriage as defined in any state, and uses the history of interracial marriage as a case in point:
By way of one pointed example, so-called miscegenation statutes began to fall, state by state, beginning in 1948. But no fewer than sixteen states maintained such laws as of 1967 when the Supreme Court finally declared that prohibitions on interracial marriage violated the core constitutional guarantees of equal protection and due process. Nevertheless, throughout the evolution of the stateside debate over interracial marriage, the federal government saw fit to rely on state marital status determinations when they were relevant to federal law [emphasis mine].
Evan Wolfson, Executive Director of Freedom to Marry, the leading campaign to win marriage equality nationwide, released the following statement on today's historic ruling:
"Today's historic ruling strikes down federal marriage discrimination enacted under the so-called "Defense of Marriage Act" in 1996. DOMA created two classes of marriage -- those the federal government respects and some it doesn't -- denying married same-sex couples and their families equal treatment and depriving them of the crucial safety net that marriage brings. In Gill et al. v. Office of Personnel Management, eight married same-sex couples and three widowers, represented by the Gay & Lesbian Advocates & Defenders, demonstrated that federal marriage discrimination harms gay and lesbian couples who are trying to make ends meet and protect their families.
"Today's ruling affirms what we have long known: federal discrimination enacted under DOMA is unconstitutional. The decision will be appealed and litigation will continue. But what we witnessed in the courtroom cannot be erased: federal marriage discrimination harms committed same-sex couples and their families for no good reason. Today's ruling provides increased momentum to the national movement to end exclusion from marriage and Freedom to Marry's Roadmap to secure the freedom to marry nationwide. The crucial work of changing hearts and minds and winning the freedom to marry in more states is more urgent than ever as we build on today's momentum and encourage other decision-makers to do the right thing and end exclusion from marriage."
Can I hear you say yeah?
July 8, 2010 at 11:13 PM in Civil Liberties, GLBT Rights, Justice, Legal Issues | Permalink | Comments (3)
Tuesday, July 06, 2010
Send a Fax Supporting DOJ Lawsuit Against AZ Racial Profiling Law
Great news that the U.S. Department of Justice has filed a lawsuit challenging Arizona's new immigration law, SB-1070, on the grounds that it "usurps federal authority." You can read the DOJ's statement on the action, as well as all the relevant documents here.
According to Wonk Room:
The federal government's lawsuit will likely focus on "federal preemption," or the notion that that the Constitution's supremacy clause mandates that federal law preempts state law "in any area over which Congress expressly or impliedly has reserved exclusive authority or which is constitutionally reserved to the federal government, or where state law conflicts or interferes with federal law." However, while the federal preemption argument presents the most common case brought up against SB-1070, a diverse set of challenges have been raised in amicus briefs filed over the course of the past couple months that demonstrate the extent to which SB-1070 interferes with a wide range of government responsibilities...
See the rest of the article for a summary of those challenges. In addition, check out the message below the fold from the organization Reform Immigration for America, which provides an easy way to send a fax in support of the lawsuit.
Most right wingers are reacting negatively to the DOJ's decision to file suit. The irony is that many of these same Republicans have come out against comprehensive immigration reform. They don't want immigration reform to fix the problems in an effective and fair manner, yet they support the Arizona law, claiming it was enacted only because the federal government won't act on immigration reform. I guess they want to have their cake and eat it too. They want to use immigration as a wedge issue in this election cycle, claiming they want action on the issue, but won't support any comprehensive plan to deal with it. Typical right-wing hypocrisy.
The ACLU and other civil rights groups filed a class action lawsuit against SB 1070 in May. In response to today's DOJ suit, Alessandra Soler Meetze, Executive Director of the ACLU of Arizona, had this to say:
"The Obama administration's action against this 'show me your papers' law sends a loud and clear message against state laws that institutionalize racial profiling of Latinos and result in an erosion of trust between law enforcement and the community. There has been a long history of racial profiling of Latinos in our state, particularly in Maricopa County, causing witnesses and victims of crime to be less willing to come forward. We will fight vigorously to keep this law from going into effect, and welcome the administration's efforts toward the same goal."
From Reform Immigration for America:
The U.S. Department of Justice today filed a lawsuit against the state of Arizona to challenge the racial profiling law that state is trying to implement. This lawsuit is a sign that the Obama Administration won't let rogue states create laws from hatred and fear. It's a good first step, and it paves the way to keep copycat laws off the books in other states.
In President Obama's speech on immigration reform last week, he said that he's committed to fixing our broken system. This is a down payment on that promise, but there's so much more we still need to do. Can you join us in faxing the President and tell him to keep it up?
Send this fax to President Obama:
Thank you for the lawsuit against Arizona to stop their racial profiling law. But I won't be satisfied until we pass comprehensive immigration reform – keep up the pressure! Click here to send this free fax to the White House
The Justice Department's actions are proof that the government isn't going to stay on the sidelines and let states attack our basic human rights. Tell President Obama not to stop with Arizona!
P.S. We know that anti-immigrant forces are going to be trying to pressure the President to drop this lawsuit – we can't let them overwhelm us! Send a fax, then tell five friends to do the same.
July 6, 2010 at 04:36 PM in Border Issues, Civil Liberties, Hispanic Issues, Immigration, Justice, Law Enforcement, Legal Issues, Minority Issues | Permalink | Comments (17)