Thursday, November 17, 2011
Heinrich Joins House Colleagues to Introduce Campaign Finance Constitutional Amendment
This legislation is a companion to Senate Resolution that empowers Congress to regulate campaign finance
On November 14, 2011, U.S. Representative Martin Heinrich (NM-1) joined Representatives Betty Sutton (OH-13), Jim McDermott (WA-07), Chellie Pingree (ME-01), and Jesse Jackson Jr. (IL-02) to introduce an amendment to the U.S. Constitution that would authorize Congress to regulate the raising and spending of money for federal political campaigns, including independent expenditures, and allow states to regulate such spending at their individual levels.
Rep. Heinrich led the fight for public financing of elections while he served on the Albuquerque City Council and continues to be a fighter in the House to take back control of the campaign finance system.
"This is about putting the American people before big corporations," said Rep. Heinrich. "It's time we put voters first and increase the transparency and disclosure of political spending."
The amendment would provide Congress with the responsibility to regulate the raising and spending of funds, which would allow laws to be established regulating so-called, "Super PACs" which have worked to concentrate money and political power in the hands of the political elite and away from working Americans.
"I have yet to find somebody who thinks this is a bad idea," said Rep. Heinrich during an interview with the New Mexico Independent earlier today. "Unfortunately, if you look at the other people who are behind this bill, it's largely Democrats. Still, I think even the most ardent Tea Party activists are concerned that corporations have been given this status of being more important than individuals, and that Republicans are going to wake up to that. It's a mistake that the Republicans don't already see this. But I do think they'll have to respond to the growing sentiment that's out there."
The amendment offered is a companion amendment to one introduced by U.S. Senators Tom Udall (NM) and Michael Bennett (UT) on November 1, 2011. The proposed amendment:
Authorizes Congress to regulate and limit the raising and spending of money for federal political campaigns and allow states to regulate such spending at their level.
Includes the authority to regulate and limit independent expenditures, such as those from Super PACs, made in support of or opposition to candidates.
Would not dictate any specific policies or regulations, but instead would allow Congress to pass campaign finance reform legislation that withstands constitutional challenges.
A PDF of the text of the amendment can be found, here.
November 17, 2011 at 08:40 PM in Ethics & Campaign Reform, Rep. Martin Heinrich (NM-01), Transparency | Permalink | Comments (2)
Monday, October 24, 2011
10/29: Common Cause NM Luncheon Features Discussion on Money and Politics, Award to Sen. Peter Wirth
From Common Cause NM:
Please join Common Cause New Mexico (CCNM) for lunch on Saturday, October 29, as we bring together some of the smartest, most creative minds to discuss the future of money in politics reform in our state. You definitely want to be a part of this event!
WHEN: Saturday, October 29, from 12:00 noon to 2:00 PM
WHERE: UNM's Continuing Education Building, 1634 University Blvd NE in Albuquerque 
WHO: State Senator Peter Wirth (D-Santa Fe), UNM Professor of Political Science Gabriel Sanchez, Director of the Native American Voters Alliance Laurie Weahkee, KNME-TV's Gwyneth Doland (moderator) and you! 
ADMISSION: $20, which includes a delicious catered lunch. 
CCNM Honors Sen. Peter Wirth With Jack Taylor Award: As part of the luncheon, New Mexico State Senator Peter Wirth will receive the 2011 Jack Taylor Best in Government Award. This award is bestowed each year on a distinguished New Mexican who has done an exceptional service to the state by advocating reforms to make government more accountable to ordinary people. Wirth's tireless efforts to refine and improve New Mexico's ethics and campaign finance laws have made him a respected leader among both his legislative peers and the civic organizations who are working on these issues.
"There are very few legislators who understand the complex campaign finance issues facing our state as well as Senator Wirth does," says James Harrington, chair of Common Cause New Mexico. "During the 2012 election cycle, we will likely see more special-interest money than ever flowing into New Mexico campaigns, much it coming from out of state. We at Common Cause are grateful to have an effective champion like Senator Wirth working on legislation to ensure that voters are fully informed about the nature and origins of this special-interest money."
In particular, Harrington praised Senator Wirth's sponsorship of SB547, a campaign finance disclosure bill presented during the 2011 legislative session that sought to make desperately-needed fixes to the New Mexico Campaign Reporting Act. In previous sessions, Wirth has also sponsored other successful campaign finance reforms designed to increase the transparency of campaign finance in New Mexico.
Please RSVP today at www.commoncause.org/nm/2011luncheon! We know how bad the situation has become. For this event, we want to focus on solutions, and we'd love to hear from you! Hope to see you on the 29th!
October 24, 2011 at 02:44 PM in Ethics & Campaign Reform, Events | Permalink | Comments (0)
Monday, June 27, 2011
US Supreme Court Upholds Public Campaign Financing, Strikes Down One Element
The U.S. Supreme Court today reaffirmed the constitutionality of public financing of campaigns in the case Arizona Free Enterprise v. Bennett (also known as McComish v. Bennett), while striking down one mechanism used in these types of programs by a 5-4 vote, saying it violated the First Amendment. The foundation of public campaign finance systems remains strong -- and it is more important than ever that we preserve and extend those reforms -- campaign finance group Common Cause said in its response to the ruling.
The case has been closely watched by public financing advocates who feared the high court would use the case to rule broadly on the constitutionality of programs that provide public money to candidates. Of late, the court has issued sweeping rulings striking down campaign finance restrictions as violations of free speech -- for instance, in the notorious Citizen's United ruling -- and which give massive power to corporations to affect elections. Instead, the court issued a relatively narrow ruling striking down only one provision in the Arizona law that provided additional funds to publicly funded candidates running against opponents who outspend them outside the system.
Impact on New Mexico Law
Common Cause noted that New Mexico boasts three public campaign financing systems -- two municipal systems, one in Albuquerque and another in Santa Fe, and a state system for Public Regulation Commission candidates and appellate judges.
"This ruling maintains the constitutionality of public financing as a method for curtailing the unfair influence of wealthy interests over our democracy," Steven Robert Allen, executive director of Common Cause New Mexico, said. "It's true that Arizona Free Enterprise affects one element of public campaign financing as it exists in New Mexico, but the core of the systems have been upheld."
In all three New Mexico systems, candidates who wish to use public financing must prove support for their candidacy by collecting $5 contributions from voters in their districts. If the candidates reach a certain threshold, they receive a block grant to run their campaigns. In all three systems, the amount of this initial grant is set at a level sufficient to allow candidates to get their message out and to run a basic campaign. This part of public campaign financing remains untouched by the Arizona Free Enterprise decision, Common Cause explained.
However, these programs also allow for the distribution of additional "matching" funds to publicly financed candidates if a privately financed candidate outspends them. This is the concept that has been struck down in the Arizona Free Enterprise case.
"Even with this decision, publicly financed candidates in New Mexico will still receive generous grants to run their campaigns," said Allen. "The question is whether we need to replace the matching fund provision that was struck down by the court with an alternative."
Pending Fair Elections Now Act Addresses Issue
In that regard, public financing advocates anticipated this ruling as far back as two years ago, according to Common Cause. In the interest of addressing the majority's anticipated objections, the Fair Elections Now Act was developed and is now pending in Congress. Common Cause explained that this act was written to meet the criteria laid out by the high court today. As with the New Mexico programs, it allows participating candidates to obtain public funds by voluntarily agreeing to limit their acceptance of large, private donations. Yet unlike New Mexico's programs, the Fair Elections Now Act also allows candidates to accept small donations of $100 or less which are then matched on a five to one basis.
Federal Complaint Filed Against Albuquerque Law
Last week, the conservative political action committee New Mexico Turn Around filed suit in federal court against City Clerk Amy Bailey to block the provision in Albuquerque's public-financing system that provides matching funds to participating candidates who are outspent by privately funded opponents. The suit alleges that the matching funds provision violates the First and 14th Amendments to the Constitution.
The PAC stated it wants to spend money opposing City Council candidate Rey Garduño -- an incumbent who has qualified for public financing -- but will not do so because the matching funds he would get would allegedly "neutralize" the PAC's spending. New Mexico Turn Around noted in the complaint that it might want to get involved in other council races, too where public financing is in place for candidates.
Councilor Garduño, a Democrat who represents District 6 in the Southeast Heights, qualified for approximately $29,000 in public campaign money this year. He'd also be eligible for matching funds beyond that if any opposing candidates or privately funded groups spent more than that amount in total.
Of Critical Importance
As Common Cause's response emphasizes, whatever course is taken, it's critically important that we change the way we pay for our politics in this country by moving to a publicly-financed, small-donor system that gives the public a voice back in government. Obviously, for American democracy to survive and flourish, wealthy corporate interests can't be granted greater influence over the political process than ordinary American voters.
It's up to lawmakers in New Mexico to ensure our elections are of, by and for the people -- not bought and paid for by special interests. Fair Elections laws prevent wealthy interests from exerting an unfair influence over policy-making at the local, state and federal level. Such programs allow ordinary citizens to have a voice in the political process, ensuring that elected officials pay attention to the people who elected them, not just the special interests that bankrolled their campaigns.
"We need to protect and expand public financing in New Mexico," says Allen. "The future of our democracy depends on it."
Note: For background, click to see our previous posts that relate to New Mexico Turn Around, the PAC that filed suit to stop the matching-fund provision:
June 27, 2011 at 12:25 PM in 2011 Albuquerque Municipal Election, Corporatism, Ethics & Campaign Reform, Legal Issues | Permalink | Comments (1)
Wednesday, May 18, 2011
AG King Reports on Important Ethics Law Update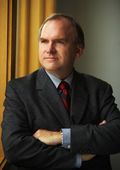 New Mexico Attorney General Gary King released a statement this week explaining that "highly significant and essential amendments to New Mexico's Governmental Conduct Act were approved by Legislators in the most recent session." The statement continues:
"My office developed the legislation that passed and was signed into law, known as SB 432, sponsored by Senator Tim Eichenberg. I tried for the past four years to make this happen and I am grateful to the Legislature and Governor for making the amendments reality. On the good chance, however, that most New Mexicans and probably more than a few public servants have not heard about this anti-corruption measure and what it means, perhaps this short tutorial will be helpful.
"The new law expands and clarifies the definition of a public officer or employee covered by the Act and amends the prohibition against certain designated political activities to include elected or appointed officials or employees of state and local government agencies. This means employees and officers of village, county, city governments, (the definition in the bill says "local government agency" means a political subdivision of the state or an agency of a political subdivision of the state) are now subject to the ethical principles and prohibitions set out in the Act. The amendments ensure that all public servants statewide now have a common code of conduct instead of a patchwork of ethics laws.
"Additionally, the amended Act prohibits employees of state and local government agencies from participating directly or indirectly in the contracting process and prohibits them from becoming employees of the contractor doing business with the agency. It also provides a definition of what constitutes a contract under the Act.
"The bill also prohibits public officers, during their elected term, and public employees during their employment period from acquiring a financial interest when the public officer or employee believes or should have reason to believe that the new financial interest will be directly affected by the officer's or employee's official act. The bill also clarifies that the Act prohibits state agencies from entering into any contract with a public officer or employee or his or her business or that officer's or employee's family member or business unless the contract is awarded pursuant to a competitive process and unless the officer or employee has provided public notice of this fact.
"The same prohibition is extended to local government agencies as well. The bill also extends the prohibitions against state agencies entering into contracts with former state agency employees to local government agencies. Prohibitions regarding bidding, certain business sales and contributions that are currently applicable to state agencies are extended to local government agencies.
"As Attorney General, I have long held that the absence of a uniform set of ethical standards, applied statewide, undermines public faith in government in general and creates confusion in the public mind. More importantly, the newly expanded code of conduct will most definitely make it easier for law enforcement to address corruption all over New Mexico.
"Finally, the Governmental Conduct Act states that:
A legislator, public officer or employee shall treat the legislator's, public officer's or employee's government position as a public trust...Legislators, public officers and employees shall conduct themselves in a manner that justifies the confidence placed in them by the people, at all times maintaining the integrity and discharging ethically the high responsibilities of public service.
"At last, those words apply to all public servants in all facets of government across our state."
May 18, 2011 at 04:23 PM in Ethics & Campaign Reform, NM Attorney General, NM Legislature 2011 | Permalink | Comments (1)
Tuesday, April 19, 2011
Politics 24/7: Susana Martinez Formed PAC Less Than 2 Months After Taking Office

According to an AP story, New Mexico's right-wing governor, Susana Martinez, used $5,000 of her leftover gubernatorial campaign money to create a political PAC in late February -- less than two months after her administration took office. At a time when most newly elected governors would be busy making staffing decisions, learning the ropes and working hard to create a coherent strategy for the upcoming legislative session, Martinez was apparently hung up on continuing her campaign activities via Susana PAC.
According to her campaign spokesman, the governor planned to back legislative candidates with "pro-growth economic policies that keep taxes low and reduce regulations, reform the education system to increase accountability and results in the classroom, and protect New Mexicans with common sense policies like ending the practice of giving driver's licenses to illegal immigrants." In other words, it appears she'll be shilling on behalf of GOP candidates who toe the administration line on right-wing wedge issues.
Funny, the next legislative election isn't until 2012, when all 112 seats at the Roundhouse are up for grabs. What was the hurry? According to the article,
With a PAC, Martinez will have flexibility to spend and raise money to influence legislative races next year without draining her re-election fund, which will be needed in 2014 and had a cash balance of nearly $327,000 earlier this month.
Wow, that's quite a balance after a heated gubernatorial contest. Then again, the Martinez campaign was the recipient of huge sums of cash from Texans, oil and gas and other moneyed big-business interests. I guess even she had a hard time spending all she received. And I'm sure she thinks it's a good idea to hang onto some of that cash because new campaign finance rules now prohibit donations larger than $5,000 to statewide and legislative candidates.
DPNM Weighs In
After learning about the new PAC, Javier Gonzales, who chairs the Democratic Party of New Mexico, had this to say:
Susana PAC is a clear move by Susana Martinez to continue to promote wedge issues at the expense of New Mexico's families who are looking for leadership in job growth.

The truth is Democrats are right on the issues when it comes to economic growth. Investments in education, manufacturing and clean industries will be the key for putting New Mexico back to work and Democratic Legislators will be at the forefront of those efforts.
Campaign Spending Questions
Serious questions have been raised about Gov. Martinez's use of gubernatorial campaign funds post-election. Somo Un Pueblo Unido and Common Cause New Mexico challenged whether the governor had a right under state campaign spending restrictions to spend campaign money on radio ads during the legislative session advocating the repeal of driver's licenses for foreign nationals. Although the language of the law seems to clearly prohibit such use, New Mexico's Republican Secretary of State, Dianna Duran, said she saw no problem with it. However, Attorney General Gary King said the ads appeared to be lobbying, rather than campaign, expenses.
Apparently, Martinez's new PAC was designed to avoid such questions about her use of campaign funds going forward. I'm sure we'll be seeing and hearing a bunch of Susana-PAC ads in the coming months and all the way up until election day 2012 attacking Democrats on Susana's issues of choice -- stirring up New Mexican's about immigration, protecting tax breaks for the rich at almost any cost to vital government programs, ditching common-sense regulations that protect our air, land and water and blaming teachers for problems caused by economic and social inequities.
April 19, 2011 at 09:47 PM in 2012 Legislature Races, Ethics & Campaign Reform, Political Ads, Susana Martinez | Permalink | Comments (5)
Monday, April 18, 2011
Heather Wilson's Husband Hired for Top-Paying State Job: More Cronyism by Susana Martinez Administration

Week by week, we're finding that what New Mexico's right-wing Governor Susana Martinez says and what she does are often two different things. Remember all that campaign rhetoric about "bold change" and getting rid of anything that reeks even mildly of pay to play or cronyism?
A number of Susana's appointments have gone to people who donated generously to her campaign (read this and this for examples). Others went to those who have been loyal foot soldiers in their support of her political rise, including Darren White -- a much criticized pick by Martinez to serve on the Judicial Standards Commission -- whether they were suitable for the position or not. Remember her embarrassing, failed nomination of climate-change denier Harrison Schmitt to head the Energy, Minerals and Natural Resources Department?
Gov. Martinez has also been working overtime to get rid of valid regulations that irk her big campaign donors involved in oil and gas drilling and dairy operations, among others. For instance, it was revealed that she held secret meetings with some of them who serve on a "small business task force" to plot how to get rid of common-sense regulations that protect New Mexico's air, water and lands. The final report that emerged from those meetings reeks of having the foxes guard the henhouse. In addition, many of her big campaign donors also gave wads of money to her for her inauguration hoe down.

Now it's been revealed that Martinez apparently decided it was time to reward the Heather Wilson family for its loyalty to her candidacy and administration. Heather, who is running for the U.S. Senate seat being vacated by Sen. Jeff Bingaman, previously ran Susana's transition team. Her husband, attorney Jay Hone, was hired in February by the Martinez administration to serve as general counsel for the state's General Services Department, at a salary of $93,00 per year. Cushy. 
Turns out Hone, 58, has also been tapped to serve simultaneously as director of the GSD's Risk Management Division, but is not receiving any additional salary for that post. You'd think one of these two jobs would keep him busy full time, wouldn't you? Previously, Hone applied to fill an Albuquerque metro court judge slot, but didn't get it. Hone has operated a private law practice since the early 90s, but I guess he wanted a nice, secure job with benefits in state government, now that his wife is mounting a Senate race.
Heather-Hone File Fiasco
Hone has generally remained in the background during Heather's political career. However, he was pulled into the spotlight early on when Heather was hired to run the state Children, Youth and Families Department during Gary Johnson's administration. Wilson was caught in the act by a local news station ordering the removal of a state file containing information about Hone. According to an article in the Albuquerque Journal:
It was during Wilson's first week on the job in 1996 that she ordered a file regarding Hone's role as a foster parent to be moved from an Albuquerque warehouse to the department's offices in the Capitol, an action that became the focus of a television report later that year and ballooned into a campaign issue earlier this year.

Wilson has said she did not want a file with personal information about her family available to department employees and denied opening the file or taking it out of the department offices.
When the file removal issue arose again in Heather's 2006 campaign for the NM-01 House seat, TV station KOAT-TV ordered YouTube to remove the video of its coverage of the story because of "copyright infringement." You can read a transcript of the video story here. In the video, investigative reporter Larry Barker confronts Heather Wilson about the file removal and she claims she didn't order it:
Barker, "And this is, purports to be the card, referencing your husband, right?"

Wilson, "Yes."

Barker, "OK. And there is a notation here, that the record was removed, by your order, on this date."

Wilson gives him a blank look.

Barker, "Does that have any meaning for you, or not?"

Wilson, "I will assume, for the purposes, that this is some kind of a copy of a record of this Department. Now where we locate files, in this Department, is none of your business."

Barker, "Well did you order, this ... a record ... removed?"

Wilson, "No."

Barker, "So this is totally inaccurate?"

Wilson, "Yes."
As it turns out, Wilson was lying, as she, herself, later revealed. When Wilson learned KOAT was going to air the story, she abruptly called a press conference at her office in Santa Fe and admitted she had ordered her husband's filed moved. The Bernalillo County District Attorney at the time, Bob Schwartz, stated that the removal was a "highly inappropriate" act on the part of Wilson and that she should at least have filed a request under seal to a judge to get permission to move the file.
The file was opened in response to an Albuquerque police report filed in March 1993 that reportedly contained potentially damaging allegations against her husband. The file is rumored to contain information about an accusation against Hone that has to do with inappropriate contact on his part with a babysitter. Most files opened by the department in this manner are generally based on claims of sexually inappropriate contact or abuse involving minors.
No legal action against Hone was ever taken, but one has to wonder why Heather was so concerned about the file that she ordered it removed from view and then lied about doing so. I guess the Martinez administration doesn't care because they obviously felt completely comfortable appointing him to two, not just one, jobs within the administration.
April 18, 2011 at 04:04 PM in 2012 NM Senate Race, Ethics & Campaign Reform, Heather Wilson, Susana Martinez | Permalink | Comments (3)
Thursday, March 31, 2011
More Trouble for SOS Dianna Duran? AG Office Disagrees With Her Opinion on Susana Martinez Radio Ads
Uh oh -- another incident questioning the judgment of New Mexico Secretary of State Dianna Duran came to light today via Attorney General Gary King's office. Close on the heels of today's call for Duran to immediately resign her post due to racist "humor" contained on an official document issued by her office, it was revealed that AG's office issued a letter disagreeing with Duran's decision that anti-immigrant radio ads paid for by Gov. Susana Martinez's campaign office were a proper use of the funds.
According to a story by Steve Terrell in today's Santa Fe New Mexican, the AG's office said yesterday that "Gov. Susana Martinez's campaign committee might have violated campaign laws by spending money on radio ads in support of a bill to prohibit driver's licenses for illegal immigrants."
In a letter to Secretary of State Dianna Duran, Albert Lama, deputy attorney general, said Duran's office should reconsider its decision that the Martinez ads were not in violation of the Campaign Reporting Act. 

"Although you did not seek our advice in this matter, we are concerned that your interpretation of the Campaign Reporting Act is unnecessarily broad and may open the door to use of campaign contributions contrary to the Legislature's intent," Lama wrote. 
At Issue
Last month, both Somos Un Pueblo Unido and Common Cause New Mexico raised serious questions about the use of Martinez's campaign fund for the ads, contending that the governor violated campaign finance laws by tapping into the fund after her campaign had ended. Somos Un Pueblo Unido filed a formal complaint about the funding with Duran's office. Duran later said the use of the funds was proper, although she failed to consult with the Attorney General's office before issuing her decision letter.
On March 3, Duran wrote Somos, saying, "Susana Martinez meets the definition of a 'candidate' who has authorized her campaign committee to make expenditures for the purpose of seeking future election to office. ... I have no reasonable belief that Susana Martinez for Governor Committee committed any violation of the Campaign Reporting Act, and I do not intend to refer this matter to the Attorney General or a District Attorney." 
Martinez's campaign committee spent $5,648 in February on radio ads that urged listeners to contact legislators and tell them to support bills aimed at repealing the issuance of driver's licenses to undocumented people and foreign nationals. Despite a big push from the Martinez administration -- and her staffers videoing debates on the issue in an apparent attempt to gather footage that could be used against Democrats in the 2012 election -- repeal of the law failed. 
Lama and Martinez Campaign Disagree
In yesterday's letter to Duran:
... Lama argued that the act requires campaign money to be spent on campaign-related expenses. "Based on the information available to us at this time, the content of the radio ads does not obviously relate to a campaign or suggest that the purpose of the ads is to elect Gov. Martinez to office," he wrote. "The circumstances and the timing of the ads also are not consistent with an election campaign," he said, noting that the next gubernatorial election is in 2014."

Instead, the radio ads seek to influence the Legislature's decision regarding laws that make driver's licenses available to illegal immigrants," Lama wrote. "In effect the committee is using campaign contributions to lobby the Legislature on an issue that is important to the governor and her administration." 

Lama said the act "clearly distinguishes" campaign expenses from an elected official using money in promoting positions they take while in office or trying to influence the Legislature. 
In a response to Lama's letter, a spokesman for the Martinez campaign said Duran's decision on the funding was the right one because the governor was merely exercising her First Amendment rights with the ads.
"Just like other groups and political parties that aired ads during the session, the governor has a First Amendment right to promote ideas and issues, including her desire to ban driver's licenses for illegal immigrants," Danny Diaz said. "The secretary of state has ruled this was perfectly fine, which is consistent not only with common practice, but more importantly, with the opinion of the United States Supreme Court."

He was referring to a 1976 case, Buckley v. Valeo, which, among other things, struck down limits on campaign expenditures in federal law.
What Does the Law Say?
Click to see the provisions (pdf) of New Mexico's Campaign Reporting Act describing the lawful uses of a candidate's campaign funds.
As Somos Un Pueblo Unidos pointed out in their complaint to Duran's office:
"(The act) allows such funds to be used only for the payment of campaign debts, donations to charities or the state's general fund, contributions to other candidates or political parties and refunds to the contributors."
Is Dianna Duran just misinterpreting the law, or is this another example of Martinez and her right-wingers putting politics above ethical practices and the law? Seems pretty clear to me that campaign funds are supposed to be used for campaign activities -- not for lobbying the legislature. What do you think?
March 31, 2011 at 02:53 PM in Dianna Duran, Ethics & Campaign Reform, Hispanic Issues, Immigration, Legal Issues, NM Legislature 2011, Political Ads, Susana Martinez | Permalink | Comments (5)
Wednesday, March 30, 2011
Sen. Tim Keller to Gov. Martinez: Your Turn to Finish Reforming State Investment Council, Then Step Out

This is a guest blog by New Mexico State Senator Tim Keller (D-Albuquerque 17), who represents Albuquerque's East Central Gateway and the International District.
In the recently completed 2011 legislative session, Senate Bill 17 (Keller, D-Bernalillo, and Neville, R-Aztec), a bill designed to complete State Investment Council (SIC) reforms by removing the governor as chairperson, passed with wide bipartisan support. It now sits on Governor Susana Martinez's desk waiting to be signed.
Senate Bill 17 was carefully crafted in the interim by the bipartisan Investments Oversight Committee, long before the recent gubernatorial election. It is composed of original sections from a similar 2010 bill, including sections to ensure minority party legislative appointments. It now also includes an amendment that allows the governor to serve for two more years in the chairperson role before the position is removed altogether. Signing SB 17 provides our new governor with an appropriate chance to oversee a transition and recovery of lost funds -- and then to turn over the reins at the SIC.
In 2010, the legislature passed landmark reforms of the SIC (Senate Bill 18) in response to conflicts of interest, legal investigations and governance challenges at the SIC. These reforms reflected multiple governance recommendations from the 2010 interim, independent, bipartisan Enis Knupp Report. The reforms achieved by SB 18 included: making the State Investment Officer serve the SIC rather than being personally appointed by the governor, requiring 10 years of investment expertise for all appointed board members and diffusing the influence of any single individual by moving four appointments out of the Executive Branch.
Knupp Report's Top Recommendation
All of these changes have been important in reforming the SIC. However, the top recommendation of the Enis Knupp Report was to remove the governor as chairperson of the SIC. While this was included in the original 2010 SB 18, the provision removing the governor was stripped out in the final hours of the session to enable the other reforms to move forward.
Regardless of who is serving as governor, a change in who serves as SIC chairperson is critical to eliminate conflicts of interest, as well as the potential for pay-to-play and favoritism, and to maintain the appropriate level of fiduciary responsibility and expertise.
New Mexico is the only state in the country where the governor is personally in charge of similar permanent fund oversight.
We expect our governor to lead the state and appoint and hire staff to implement the vision they were elected to deliver. We do not, however, expect him or her to have the expertise or direct responsibility for approving the buying and selling of billions of dollars in stocks, bonds and alternative investments with our children's endowments. This is precisely why the SIC was set up as quasi-independent government institution in the first place.
Finance, Not Politics
Governance best practices suggest that the SIC should internally elect a chairman who is not an elected official -- a choice based on merit, sound judgment, integrity and expertise that the fiduciary nature of the position warrants. The bottom line is that it is best to base our state's financial investments on the principles of finance, not politics.
New Mexico needs our new governor to finish the job of reform at the SIC, and then put the long-term governance of the SIC above executive office authority. It takes real leadership to reduce one's own direct power and influence.
Voters sent Susanna Martinez to the governor's office to put what is right over what is personally beneficial. It is now up to her to seize the opportunity to protect our state's financial future and put our SIC on sure footing for generations to come. It is precisely the kind of bold change and deviation from the status quo that our state will be proud to celebrate with her signature of Senate Bill 17.
This is a guest blog by Senator Tim Keller. If you'd like to submit a piece for consideration as a guest blog, contact me by clicking on the Email Me link at the upper left-hand corner of the page.
Take Action: Contact Governor Martinez and urge her to keep her campaign promises and sign SB 17.
March 30, 2011 at 12:49 PM in Ethics & Campaign Reform, Finance, Investments, Guest Blogger, NM Legislature 2011, Susana Martinez | Permalink | Comments (2)
Monday, February 28, 2011
Susana Martinez Repays Robert Aragon with Appointment to State Finance Board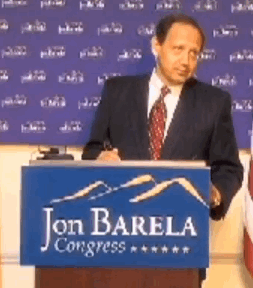 "Democrat" Robert Aragon backing Barela
On Friday, Republican governor Susana Martinez issued a press release announcing the nomination of Sherman McCorkle to the State Investment Council, as well as four individuals to serve on the New Mexico Board of Finance. Guess what? One of them is notorious Dem defector (or whatever he is these days) Robert Aragon, the cousin of former NM Senate Pro-Tem Manny Aragon. The other three are Thomas Tinnin of Albuquerque; Samuel Spencer of Hobbs and John Gasparich of Santa Fe.
Robert Aragon: Anything for Attention
You may remember that Robert Aragon, an Albuquerque attorney and former Democratic state lawmaker from 1979-87 who once served as Vice Chair of the House Appropriations and Finance Committee, made a big show of supporting the Martinez campaign last year. In fact, he headed the so-called Democrats for Martinez group, although it's difficult to understand how Aragon considers himself to be a real Democrat. He even voted for McCain over Obama.
Aragon also led a group of 12 other alleged Democrats in applying stickers to deface ballots at the Democratic Party of New Mexico's pre-primary convention last March. The stickers touted the candidacy Jon Barela, the Republican candidate for Congress in NM-01:
Aragon said Barela stickers were meant to protest progressive Democrats, who he said include Heinrich and who he claims are now controlling the state party.

"They are not Democrats; they are socialists," Aragon said.
Ten of the damaged ballots had names on them: Bernice Herrera, Kylee Aragon, Felix Nunez Sr., Leif Mendahall, Leif Mendahall Jr., Robert Aragon, Betty Garcia, Angie Muehller, Chris Romero and Robert Moss. Kylee Aragon is Robert's daughter and Robert Moss was at the time engaged to Aragon's other daughter, Ashlee. So it was a kind of Aragon family affair, and also a case of people getting elected to the DPNM's State Central Committee even though they are, essentially, supporters of the right-wing Republican agenda. How ethical. And childish. Aragon had previously been removed as a Democratic Party ward chair for publicly supporting and speaking at the campaign kickoff of Barela, which is against DPNM rules
Aragon's law firm was also identified as a contributor of $1,000 to the right-wing (allegedly nonpartisan) New Mexico Turnaround PAC, which was founded by oilman and then-NM Republican Party Chairman Harvey Yates. In the 2010 primary race, three Democrats received $4,000 apiece from the PAC. All three were running as challengers to incumbent Democratic legislators.
In House District 13 Matthew Archuleta got money ro run against Rep. Eleanor Chavez (Albuquerque), in House District 14 Michael Atler, received donations to run against Rep. Miguel Garcia (Albuquerque) and in House District 70, Barbara Casey got financial help in her run against Rep. Richard Vigil (Ribera). All of the challenges were unsuccessful. All three were known as candidates supported by big oil and gas interests, so I guess it's not surprising that Aragon supported Susana Martinez -- who got huge sums from such interests in her run for governor.
Irony
Last June, the Susana Martinez campaign announced she had been endorsed by the New Mexico Turnaround PAC and described the PAC this way:
NMTA supports a free market, capitalist economic system and understands that political corruption erodes the rights of the people, dissipates their public wealth and diminishes opportunities for private endeavors to flourish.
In the announcement, Robert Aragon, described as Vice President of the NMTA PAC, was quoted as saying:
We know that Ms. Martinez has a deep understanding that our state government has to provide a hospitable environment for businesses to thrive and for new companies to seek establishment here in the state. Improving the business climate is started by lowering taxes and by doing away with frivolous law suits and enacting comprehensive tort reform.
Rather ironic, to say the least, that a PAC supported by big oil and gas concerns, with their myriad lobbyists and deep pockets, would be described as anti-corruption fighters. Ryan Cangiolosi, who served as Susana Martinez's campaign manager and is now her Deputy Chief of Staff, was a board member of the NMTA PAC, as well as a business manager at the Jalapeno Corporation, one of Harvey Yates' businesses. What goes around comes around.
Susana Pays Back Aragaon
According to the New Mexico Secretary of State, Robert Aragon donated $5,000 to the Susana Martinez campaign on October 5, 2010, but the publicity he generated by his advocating for a Republican was no doubt worth way more to Susana. Now Robert Aragon is getting his payback for his campaign money and his other services rendered on behalf of Martinez. Oh, this can't really be called "pay to play," now can it? Isn't that what Susana has long said she is dedicated to getting rid of in politics? I guess it's all a matter of degree and who's doing the paying and the playing.
February 28, 2011 at 04:02 PM in Ethics & Campaign Reform, Finance, Investments, Jon Barela, Susana Martinez | Permalink | Comments (9)
Thursday, February 24, 2011
Common Cause NM, Somos Un Pueblo Unido Say Susana Martinez Violated Campaign Reporting Act
Following a careful review of New Mexico's Campaign Reporting Act, Common Cause New Mexico (CCNM) has come to the conclusion that Republican Governor Susana Martinez may have violated the act when she used leftover campaign funds to pay for radio spots lobbying for a bill favored by her administration. CCNM says it has urged the Attorney General's office to investigate this matter.
"The Campaign Reporting Act places strict limitations on how campaign funds can be used," said Steven Robert Allen, executive director of CCNM. "Funding this kind of lobbying advertisement seems to be a clear violation of this statute."
Allen added that he was puzzled by media reports that the Secretary of State's office found no evidence that the Campaign Reporting Act was violated. Even more puzzling, according to Allen, is the assertion that numerous other candidates have used their campaign funds in the same manner.
"My organization is intensely interested in instances in which this has occurred, because aside from some very narrow exceptions outlined in the Campaign Reporting Act, a candidate's campaign funds are only to be used to fund a campaign for elected office," Allen said.
As reported in an Albuquerque Journal article, February 24, 2011:
Duran said definitions in the act give the campaign committee authority to run political ads, even in a noncampaign season. She said numerous other candidates have used their leftover campaign funding in the same way over the years.

"We believe that conducting an advertising campaign for a political purpose is expressly permitted for a political committee," Duran said.
Duran was responding to a complaint filed with the Secretary of State's office by immigrants' rights group Somos Un Pueblo Unido. The organization also filed a similar complaint with the Attorney General, and one with the Santa Fe District Attorney. The complaints allege Martinez violated the Campaign Reporting Act when her campaign committee paid for radio ads pushing for the repeal of the state law that allows undocumented immigrants and other foreign nationals to obtain driver's licenses. Duran said that her office reviewed the situation and does not think Martinez violated the law.
Somos asserts that the act restricts many uses of leftover campaign funding and that the costs of the political radio ad are not allowed.
"(The act) allows such funds to be used only for the payment of campaign debts, donations to charities or the state's general fund, contributions to other candidates or political parties and refunds to the contributors," the complaint says.
To the extent that any candidate is spending campaign money in a manner not listed in the statutory section that describes the lawful use of such funds (Section 1-19-29.1 NMSA 1978), CCNM has urged the Secretary of State to forward all such instances to the Attorney General's office for investigation.
Click to see the provisions (pdf) of New Mexico's Campaign Reporting Act describing the lawful uses of a candidate's campaign funds.
February 24, 2011 at 11:53 AM in Ethics & Campaign Reform, Immigration, NM Secretary of State, Susana Martinez | Permalink | Comments (6)
Monday, February 21, 2011
Public Campaign Financing Bill Iced by "Dems" Jennings, Munoz on Tie Vote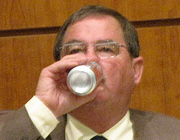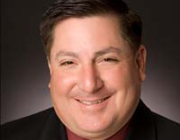 Jennings, Munoz like corporate cash in state elections
SB 294, Sen. Eric Griego's bill to allow candidates for office in the executive and legislative branches of government to use public campaign financing, was effectively put on ice today in the Senate Rules Committee (SRC) -- by two legislators who pretend they are Democrats. Hasn't everyone had enough of alleged Democrats who vote against measures like this one, designed to get corporate and oil and gas cash out of the election process and return power to the people?
Although Democratic Senators Peter Wirth (D-Santa Fe), Linda Lopez (D-Albuquerque) and Dede Feldman (D-Albuquerque) voted for a do pass motion to move SB 294 out of the SRC, Senators Tim Jennings (D-Roswell), who is Senate Pro Tempore, and George Munoz (D-Gallup), who is Vice Chair of SRC, joined Republican right-winger Kent Cravens to vote no. This leaves the Common Cause-supported bill, which would expand public financing to all state offices, in limbo at a time when the negative and corrupting impacts of deep-pocket donors seems to be at an all-time high. 
Our Republican governor, Susana Martinez, likes to make a lot of noise about "fighting corruption" and "cleaning house" in government, but she and her right-wing cronies aren't willing to lift a finger when it comes to legislation like SB 294, which would help to do just that. That's bad enough, but when two Democrats -- one of whom is ensconced in the legislature as a supposed Democratic leader serving as Senate Pro Tem -- fight against campaign reform and keep a bill like this locked up in committee, it's a blatant act of corruption support in my book.
As Steven Robert Allen, executive director of Common Cause New Mexico has said,"Expanding public campaign financing is the single best way to limit the undue influence of special interests on New Mexico politics. This bill offers a smart way to achieve that crucial goal."
Jennings and Munoz Love Corporate Cash
So what do the no votes of Senators Jennings and Munoz tell us? That they don't want to limit the undue influence of special interests in New Mexico politics -- they want business to proceed as usual, with moneyed concerns calling the shots in state elections. They voted for their own narrow interests, not those of the state they say they serve.
After all, when you get campaign donations from the likes of Helena Chemical Company, Occidental Oil and Gas, Walmart, Monsanto, Chevron, Comcast, Conoco Phillips, Pfizer and Exxon Mobil, as Munoz did in 2008, or Eli Lilly, Occidental Oil and Gas, Comcast, FPL Energy, Conoco Phillips, Chevron, Sprint and Waste Management, as Jennings did in 2008, you don't want anyone to challenge you in the primary or the general election who isn't beholden to such special interests to have a chance.
Just Another Yahoo Move by Jennings
And remember, Sen. Tim Jennings is also the legislator who is so disdainful of laid-off New Mexicans that he wants them to pee in a cup and get drug tested before they can get their rightful, if meager, unemployment benefits. He doesn't trust hard-working citizens who lose their jobs through no fault of their own, but he's more than willing to kiss the asses of corporations that fight even the most basic of regulations to protect our state's air, land and water. 
Yahoo Jennings has deemed the testing "tough love" and has said, "Those people who choose to be unemployed for using drugs are just robbing from those people who are legitimately unemployed." Of course the bill is unconstitutional on its face, and attacks a problem that doesn't exist. And, after all, only folks who have held down a job for a good long time can receive such benefits.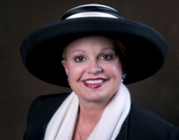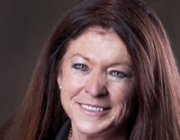 Espinoza and Ezzell: Maybe they should have to pee in a cup
Impressing His Fellow Yahoos
Such behavior does tend to ingratiate Jennings with right-wing Republican extremists like fellow Roswell lawmakers, Rep. Candy Spence Ezzell, who wants to drug test folks on public assistance generally, and the cartoonish Rep. Nora Espinoza, who again this year is leading the charge to keep marriages for one man and one woman because same-sex relationships are a threat to civilization as we know it. And with the other Roswellians -- perhaps tetched in the head by flying saucer visitors -- who elect such lunatic lawmakers. 
If public campaign financing was available to legislative candidates, someone with a brain and a heart just might run against Jennings or Munoz -- not to mention Espinoza and Ezzell. Wouldn't that be awful for democracy in New Mexico?
Just the Facts
Who gives campaign cash to Timmy and Georgie? Click to see the 2008 campaign reports of Sen. George Munoz and Sen. Tim Jennings.
February 21, 2011 at 06:22 PM in Corporatism, Eric Griego, Ethics & Campaign Reform, NM Legislature 2011 | Permalink | Comments (5)
Wednesday, February 16, 2011
Transparency and Accountability Bill For Land Office Takes Big Step Forward

Yesterday, the New Mexico Senate Conservation Committee (SCONC) gave a unanimous Do Pass to Senate Bill 53, which will add transparency and accountability to future land deals the State Land Office undertakes. SB 53 adds transparency and a level of public oversight to land development on state lands by having the state auditor review planning and development leases and for the Land Commissioner to consider these opinions prior to entering into a state lands lease. The legislation was crafted by Senator Steve Fischmann (D-Mesilla Park) to ensure no future land deals can be made without sunlight and transparency.
"We are entering a new era of transparency," said Sandy Buffett, Executive Director of Conservation Voters New Mexico (CVNM), "In previous years we have witnessed hunters and local communities feeling shut out of Land Office decisions. New Mexicans have the right to know what our elected officials are doing with our land. Senate Bill 53 takes a big step towards improving that transparency."
When asked about yeterday's vote in the Conservation Committee, Senator Fischmann said, "In my hometown of Las Cruces, like elsewhere in the state, we have seen the harm that behind-the-scenes deals in the Land Office can bring. Our citizens deserve accountability in their government and that is what this bill will bring."
SB 53 now moves on to the Senate Judiciary Committee (SJC).
Take Action: Contact your legislators and members of the SJC and urge them to support SB 53.
February 16, 2011 at 12:02 PM in Environment, Ethics & Campaign Reform, Land Issues, NM Legislature 2011, Transparency | Permalink | Comments (0)