« Iraq War Purple Heart Recipient Criticizes Rush Limbaugh for 'Phony Soldiers' Remark | Main | ActBlue Fundraising Totals for NM Dem Congressional Candidates »
Tuesday, October 02, 2007
Air America's Thom Hartmann in ABQ 11.3.07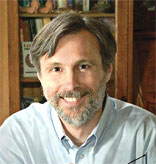 Thom Hartmann: "Human Relationship to the Environment"
Live in Albuquerque
Saturday, November 3, 1:00 PM!
Hotel Albuquerque, Old Town
Celebrated broadcaster, author, psychotherapist and commentator Thom Hartmann has written widely on issues related to the environment, politics and social justice.
Thom will give the keynote address during the Holistic Management International conference luncheon from 12:00 – 2:00PM. After Thom's talk, the afternoon continues with dynamic Round Table Discussions on Global Climate Change, Creating a Sustainable Local Food System, Fire-Proofing the West, and much more. The afternoon winds up with an inspiring presentation by HMI Founder Allan Savory on Healing the Land.
Tickets are just $35.00. Don't wait! Tickets are sure to sell out soon. Call (505) 842-5252 today, or click this link. Don't miss this exciting afternoon – call today!
Thom Hartmann Booksigning: November 3, Hasting Books and Music at 5:00 PM. Talk and booksigning, 12501 Candelaria Road NE, Albuquerque, NM 87111 (Northwest corner of Tramway and Candelaria), call 332-8855. Click for more info.
October 2, 2007 at 04:04 PM in Environment, Media | Permalink
Comments
Post a comment