« Memorial Day Weekend: Contemplating Iraq War Casualties | Main | Memorial Day Trio »
Sunday, May 28, 2006
Another Kind of Veteran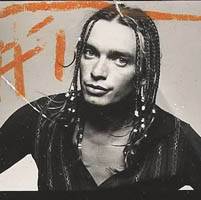 Jaco Pastorius
Speaking of veterans, here's a video (below) with some of my favorite music veterans. Joni Mitchell is joined on her song 'Coyote" by jazz great Pat Metheny on guitar and the legendary (late great) Jaco Pastorius on fretless bass during their 'Shadows and Light' tour together. This performance was recorded in Santa Barbara. Jaco passed away in 1987, a casualty of another kind of war. Joni recently "retired" from writing and performing music and is devoting her artistic talents to painting. Pat Metheny has recorded dozens of incredible albums since this tour in 1979. Enjoy.
You can enjoy other Joni Mitchell performances on YouTube, including Hejira with another stellar bass performance by Jaco, I Still Miss Someone featuring a duet between Joni and Johnny Cash, Amelia including a lyrical guitar solo by Metheny at the end and others if you sift throught these search results. For more video performances by Jaco, check these results. Pat Metheny is featured in a bunch here.
May 28, 2006 at 02:24 PM in Music, Visuals | Permalink
Comments
Beautiful!
Posted by: Kossian | May 29, 2006 12:10:43 PM
I just stumbled on your site by googling for music. Beautiful video and an excellent political site as well. Congratulations.
Posted by: Newbie | May 31, 2006 10:09:28 AM
Post a comment