Wednesday, July 20, 2011
ACLU-NM Sues Secretary of State Dianna Duran for Violating Open Records Law

Gov. Susana Martinez and her GOP cohorts in New Mexico -- like Secretary of State Dianna Duran -- seem to really get off on talking a good game about the importance of government transparency, but all too often they don't follow their own advice about how an open government should operate. Is "transparency" just another handy buzzword to use within their never-ending campaign mode that seems to be a continuing substitute for actually governing the state and working to solve the myriad of genuine problems we face? Sure seems like it.
One more example of their hypocrisy: Today, the American Civil Liberties Union of New Mexico (ACLU-NM) filed a lawsuit in the Second Judicial District Court against Secretary of State Dianna Duran, alleging that she violated open records law by concealing public information regarding alleged voting irregularities. On March 15, 2011, as the legislature debated controversial voter ID legislation, Duran announced her office had uncovered proof that 37 undocumented immigrants cast ballots in New Mexico elections.
The following day, the ACLU-NM filed an Information and Public Records Act (IPRA) request to independently verify these serious allegations. Duran's office unlawfully concealed many of the requested documents, claiming "executive privilege," and redacted many emails so heavily that they were rendered useless.
"These sorts of hit-and-run allegations are reckless and irresponsible," said ACLU-NM Executive Director Peter Simonson. "Without offering any proof, the Secretary of State has undermined the public's confidence in our elections system while hiding the evidence for her claims behind the cloak of executive privilege."
On rare occasions and under narrowly defined circumstances, government officials are permitted to withhold some types of information under "executive privilege," according to the ACLU-NM. However, in recent years officials have abused executive privilege, using it to conceal public information that could prove embarrassing or politically inconvenient. In her first executive order as governor, Susana Martinez severely limited the use of executive privilege, proclaiming that "access to public information should be the rule, and denial thereof the exception…"
Duran made the exception the rule, making liberal use of executive privilege to withhold public voting records and official correspondence from the ACLU-NM and several journalists. In a response to journalist Heath Haussamen's attempt to acquire these same records, the New Mexico Tax and Revenue Department affirmed Duran's improper use of executive privilege, stating:
"We should be clear it is our understanding that these same emails were requested from the Secretary of State and they chose to assert executive privilege over some or all parts of these emails. The Department does not feel executive privilege can be asserted, or would appropriately apply over these emails."
"It is disappointing that our Secretary of State would go to such extraordinary lengths to hide important public records from New Mexicans," said ACLU-NM Staff Attorney Alexandra Freedman Smith. "Governor Martinez promised that her administration would usher in a new era of openness and transparency in New Mexico government. It's a shame that Diana Duran does not share the governor's commitment."
Staff Attorney Alexandra Freedman Smith, Co-Legal Director Maureen Sanders and Cooperating Attorney Ed Macy represent the ACLU of New Mexico in this case.
A full copy of the ACLU-NM legal complaint against is available online: ACLU v. Duran
Where's the Beef, Dianna?
This past Friday, SOS Duran was grilled by members of the legislature's Courts, Corrections and Justice interim committee about her allegations that she had "proof" that 37 undocumented New Mexicans fraudulently cast ballots in elections in the state. She was also confronted about her decision to turn over 64,000 names of people she characterized as potentially fraudulent voters to the Department of Public Safety with the implication that criminal acts had been committed.
Duran suddenly claimed she wasn't really looking for "voter fraud" in these instances, but merely trying to make sure New Mexico's voter rolls were accurate. This despite her numerous accusatory statements in the past clearly claiming she had uncovered extensive "voter fraud" -- especially among New Mexico's immigrant population. 
Of course if Duran were really trying to find the facts -- instead of using the same dog-whistle tactics employed by Gov. Martinez to rile up the right-wing tea party crowd about those nasty immigrants -- she would be all for revealing the "proof" she has cited -- as well as using the expertise of the state's county clerks to get at the truth. Instead she seems determined to drag her feet as long as possible so she can keep nurturing wedge issue angst without having to show the public any real evidence to back up what she is alleging. As is often the case, her lies are now turning back on themselves to the point that she seems to be backtracking on her VOTER FRAUD! claims. Has she lied herself into a corner?
Even the right-wingers on the Albuquerque Journal editorial board are incensed over her behavior. In an editorial published this past Sunday, the board took Duran to task in no uncertain terms for her refusal to turn over documents the public has a right to see unless they are "redacted" to the point of nothingness.
Duran has surely heard the well-worn phrase "seeing is believing." And seeing her office redact line after line after line in letter after letter in her investigation of irregularities in voter files does not position her in the eyes of the public as the champion of transparency she claimed to be while campaigning.

... Duran's office claims releasing the information now "will compromise the Secretary of State's decision-making process." She says she will release some of it after her investigation is complete. That's not executive privilege; that's situational censorship [emphasis added].
It's long past the time that SOS Duran should be showing us the "beef" to back up her claims, or admitting she basically made the whole thing up to score political points. Let's hope that the ACLU-NM complaint can pry some of the documents in question out of Duran's office so that at least some of facts in this matter can see the light of day.
July 20, 2011 at 02:52 PM in Civil Liberties, Dianna Duran, Election Reform & Voting, Legal Issues, NM Legislature 2011, Susana Martinez, Transparency | Permalink | Comments (0)
Wednesday, July 13, 2011
Dianna Duran Presentation on Voter Registration Investigation Set for 9AM Friday Before Courts, Corrections and Justice Interim Committee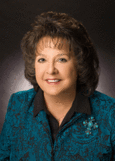 New Mexico Secretary of State Dianna Duran is still withholding information related to her "investigation" of 64,000 cases of possible "voter faud" -- claiming "temporary" executive privilege allows her to continue to withhold the release of the information to the public. The investigation, such that it is, involves comparing voter registration rolls with Moter Vehicle Division and Social Security records to find errors that may indicate illegal voter registrations. The State Police have been changed with conducting criminal investigations on any suspicious records that turn up.
As a number of county clerks and others have pointed out, such a list comparison is likely to produce numerous instances of minor differences due to things like voters using slightly different names to register to vote and register their cars, or innocent errors caused by data entry mistakes, etc. Duran, however, has continually suggested that she's dug up proof that there are tens of thousands of illegal registered voters -- and of course she just happens to believe they are probably nasty "illegal aliens" who are abusing the system. Their real aim is to suppress voting, especially by minorities.
Right. Goes right along with Governor Susana Martinez's eternal media campaign using immigration as a wedge issue to rile up voters and give her an opportunity to act tough, like an ex-prosecutor should. Making "voter fraud" accusations has become a jaded tradition within right-wing political circles despite that fact no real evidence of widespread abuse of the registration system has ever been found.
Criticism from Open Government Leader
As reported in the Albuquerque Journal, Duran is getting some blow back on her "temporary" executive privilege claim from a highly respected open government group:
New Mexico Foundation for Open Government executive director Sarah Welsh said Monday that a temporary withholding of information goes against the purpose of executive privilege, which allows officials to withhold records relating to the formulation of public policy within an agency to protect candid assessments from top advisers.

If the exception is meant to protect advisers who need to give honest advice on how to proceed without fear of appearing in the news media, then executive privilege redactions should be permanent, she said.

"The bottom line is that information delayed is information denied," Welsh said.
Duran has exercised what she claims is executive privilege by redacting, or blacking out, large portions of the correspondence about the investigation released to the Journal as the result of an Inspection of Public Records request. As the Journal article notes, the redactions were extensive, including most of many emails between Duran's staff and officials of the state Taxation and Revenue Department.
Time to Grill the SOS
Duran is scheduled to appear before the the Interim Courts, Corrections and Justice legislative committee this Friday in Albuquerque to make a presentation on this issue. The meeting will be held at 9:00 AM on July 15, at the Probation Services Office of the Children, Youth and Families Department, located at 1031 Lamberton Place NE. The public is welcome to attend, and can comment during time reserved at the end of the meeting (see agenda).
Let's hope that legislators and the public put the pressure on Duran during the hearing to get some basic questions answered about her dubious investigation. For instance,
SOS Duran made a significant push before the House Voters and Elections Committee during this year's legislative session claiming that she had evidence that NM elections have been compromised. She claimed to have evidence of 37 undocumented immigrants voting illegally.  Where does this case stand?  Can she substantiate these claims? Where is the transparency? 
Why has the 64,000 turned into a criminal investigation when she claims this is an administrative issue? 
Why have the county clerks been excluded from this effort? 
Is it an efficient use of state resources for DPS to investigate this case?
Duran keeps making rather wild-eyed claims about uncovering nefarious registration behavior on the part of undocumented immigrants, but has never revealed the supportive documentation she has allegedly uncovered in the course of what often appears to be nothing more than a witch hunt. Lots of buzz-word talk, but few facts to back it all up.
In reference to the Secretary of State's upcoming testimony, Senator Peter Wirth stated, "The committee is very interested in hearing the legal basis for the Secretary of State's decision to engage the State Police in election matters and why she believes New Mexico has been violating federal election law."
It's about time Duran was required to release the information about the investigation that she has no legal right to keep secret, as well as provide truthful answers about how and why the investigation is being conducted. After all, the Martinez administration has touted its dedication to transparency and open government -- so let's see some of that happening in terms of this "voter fraud" debacle.
July 13, 2011 at 02:56 PM in Dianna Duran, Election Reform & Voting, Events, Immigration, NM Legislature 2011, Susana Martinez, Transparency | Permalink | Comments (4)
Wednesday, June 22, 2011
7/1: AG's Office Presentations in Santa Fe on Open Meetings, Public Records
From NM Attorney General's Office:
The New Mexico Attorney General's AGO Road Show is traveling to Santa Fe on Friday, July 1, to offer "Sunshine Laws" Compliance presentations to community members at the State Personnel Office. Open Meetings Act and Inspection of Public Records Act Compliance presentations begin at 9:30 AM.
The State Personnel Office is located at 2600 Cerrillos Rd. in Santa Fe. Presentations will be held in the Leo Griego Auditorium. Attendees will receive Open Meetings Act and Inspection of Public Records Act Compliance Guides. Presentations are free of charge.
New Mexico Attorney General Gary King will participate in the OMA and IPRA presentations.
June 22, 2011 at 12:06 PM in Events, NM Attorney General, Transparency | Permalink | Comments (0)
Thursday, May 19, 2011
5/25: NM First Forum Lecture by Cokie Roberts on Politics of Good Government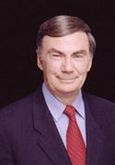 From New Mexico First:
Healthcare. The economy. Education. Energy. These are the biggest issues facing our times, and as Americans and New Mexicans, we struggle to find common ground. In this climate of growing political dissention, is "good government" a thing of the past?
The public policy organization New Mexico First hosts our 2011 First Forum lecture: The Politics of Good Government. Moderated by ABC newsman Sam Donaldson, the event's keynote speaker will be Cokie Roberts, best known for her work on ABC and National Public Radio. She will talk from the national perspective about the condition of our democracy, impacts of partisan struggles on our nation's toughest policy issues, and strategies for bringing Americans together.
The First Forum lectures are a valuable tradition in our state. They enable New Mexicans to hear national figures speak about public policy topics. Previous speakers include Justice Sandra Day O'Connor, Tom Brokaw, George Will, Governor Mario Cuomo, former White House Press Secretary Mike McCurry, and former RNC Chair Frank Fahrenkopf.  
New Mexico First is proud to host this event, because we are a nonpartisan organization that has championed collaborative policy since our inception 25 years ago:
When: May 25, 2011 
Reception:  6:00-6:45PM 
Program:  7:00-8:30 PM 
Location: Keller Hall, University of New Mexico
Parking: The Cornell Parking Structure is open during events. The entrance is located off Redondo Dr. Please enter the UNM Campus from Lomas Blvd. or Girard Ave. and approach the structure heading west on Redondo Dr. as indicated in the Google map link. The cost is $1.25 per hour. Google Map.
First Forum tickets are $35 each. The event includes a reception and theater program with Cokie Roberts and Sam Donaldson. Register now.
May 19, 2011 at 10:35 AM in Events, Government, Transparency | Permalink | Comments (3)
Wednesday, May 04, 2011
Bernalillo County Commission Announces Proposed County Manager Search Committee
How about this for transparency? Bernalillo County Commission Chair Maggie Hart Stebbins announced today the proposed search committee and course of action for finding the county's next permanent manager. The committee contains representatives from the business community and higher education, public servants, and open government advocates.
The following individuals will serve on the Bernalillo County Manager Search Committee:
Michael W. Carter, Coldwell Banker Parnegg Metro Realtors
Del Archuleta, President/CEO, Molzen Corbin & Associates
Sarah Smith, Rust Professor of Business Ethics, UNM Anderson School
Robert M. White, NMFOG Board of Directors
James Jimenez, City Manager, City of Rio Rancho
Maggie Toulouse Oliver, County Clerk, Bernalillo County
Nataura Powdrell, Public Information Officer, MDC
"We promised this community an open and independent search for the best and brightest candidates to compete for the county manager position –- our process will fulfill that commitment," said Bernalillo County Chair Maggie Hart Stebbins in a statement. "I'm confident that we will find the best candidate for the job this way, and that he or she will lead Bernalillo County in the new direction we have charted."
The Bernalillo County Commission will vote to accept the new search team at the next commission meeting on May 10, 2011. The county has also advertised a request for proposals (RFP) for a third party facilitator to help administer the search in the most open and independent manner possible.
Bernalillo County will host a public forum on May 17, 2011 to gather community input on the qualifications for next county manager.
May 4, 2011 at 02:32 PM in Bernalillo County, Government, Transparency | Permalink | Comments (3)
Friday, April 08, 2011
Sen. Keller Expresses Dismay at Susana Martinez's Vetoes on Slew of Transparency and Accountability Bills

I already reported today on New Mexico Governor Susana Martinez's unfortunate veto of SB 47, the tax expenditure budget bill sponsored by Senator Tim Keller (D-Albuquerque 17). Now Sen. Keller has released a statement responding to that action, as well as Gov. Martinez's vetoes of a number of other important transparency and accountability bills.
Sen. Keller noted that Governor Martinez had an opportunity today to create more transparency in how the state does business. Unfortunately, the Governor has vetoed multiple bills that would, after years of fighting with the previous administrations, finally move the need on good government in our state.
"She supported two accountability bills (HB 64 – Larranga/Keller and SB 44 - Keller), but what a missed opportunity for her to deliver on what New Mexicans clearly spoke in favor of with their votes last November," Keller said. "It seems that it doesn't matter who is in the Governor's chair, they will attempt to protect their power regardless. We can't properly govern our state without the right information, and we can't hold anyone accountable without knowing the results of our efforts."
"All of these bills were bipartisan and overwhelmingly supported," Keller continued. "The legislature is elected and charged by our constitution to make laws, and that should mean something. These are in step with the Governor's campaign results, and New Mexicans clearly wanted these signed. Unfortunately, something else seems to have driven these veto decisions." The vetoed bills include:
SB 25 Economic Targeted Investment Oversight (Keller): The State Investment Council will establish a formal structure and performance metrics for all the ETIs (NM private equity, film fund, etc.) to be reviewed separately by a state investment council (SIC) subcommittee.
SB 17/64 Remove Governor from the SIC (Keller/Neville): the number one recommendation by the Ennis Knupp research completed in 2010 was to remove the Governor as chair of the State Investment Council (SIC).
SB 47 Tax Expenditure Budget (Keller): Requires tracking of all revenue foregone by various tax carve outs, deductions and incentives, as well as the benefits associated with each policy to the economy (jobs created, businesses grown etc.). This is used in 42 other states in one form or another. LFC estimates we have 108 tax carve outs, and at least $1.3 billion in total exemptions, incentives and tax expenditures.
SB 187 Program Evaluation and Accountability (Keller/Bandy): Would have created legislative office of accountability and enable the Legislative Finance Council to receive and protect confidential information necessary for its important oversight function. The bill originated from recommendations made by the Legislative Structure and Process Study Task Force.
Sen. Keller explained that New Mexicans can no longer afford to be manipulated on these important issues, and that we need to get the politics out of investments and taxes. I couldn't agree more.
April 8, 2011 at 02:45 PM in NM Legislature 2011, Susana Martinez, Transparency | Permalink | Comments (0)
Susana Martinez Vetoes SB 47, Tax Expenditure Budget Bill
Governor Susana Martinez today vetoed SB 47 a bill sponsored by Sen. Tim Keller (D-Albuquerque 17). The transparency legislation would have created a tax expenditure budget -- a tool to track and evaluate the merits of all revenue losses from tax deductions, exemptions and credits on an annual basis.
Given Gov. Martinez's professed dedication to increasing government transparency and accountability, it's unfathomable that she would refuse to approve the measure. And where was she and her legislative liaisons during the session? The bill was passed unanimously by both the House and the Senate.
She or her staffers could have stepped in at any time to offer comments or revisions. Instead they preferred to let time, money and energy be wasted on an effort that they apparently knew would ultimately be rejected by the governor. Her staff had also reportedly indicated during the session that Martinez would sign the bill. This is not governing -- it's political sloppiness and arrogance, especially at a time when so much is at stake in terms of New Mexico's fiscal environment.
As Sen. Keller noted on his Twitter account, "this is irresponsible, even if she does it inhouse, what about the nxt gov? that's why it should [be] law."
Read my earlier post to learn more about this bill and why it merited getting the approval of Governor Martinez. As Sen. Keller is quoted there, "We literally are flying blind on the role and return for about $1B in total tax carve outs." It seems highly hypocritical for Martinez to claim the high ground on transparency and accountability, and then veto a bill that would provide just that. Talk about being inconsistent and dishonest. This is not bold change in any way, shape or form.
The bill would have required the Department of Taxation and Revenue, in cooperation with the Economic Development Department, to annually compile a tax expenditure budget for the upcoming fiscal year, including analysis of tax expenditures, for review by the governor, the interim legislative revenue and tax stabilization (RSTP) committee, and the legislative finance committee (LFC). The budget would report on tax expenditures with revenue impacts exceeding $500 thousand.
April 8, 2011 at 02:16 PM in NM Legislature 2011, Susana Martinez, Taxes, Transparency | Permalink | Comments (0)
Thursday, April 07, 2011
Sen. Tim Keller: Tax Expenditure Budget Stalled on Gov. Susana Martinez's Desk
Governor Susana Martinez: For transparency in the form of a tax expenditure budget before she was against it? That's what it looks like at this point. I guess transparency and accountability are in the eye of the beholder.
Senator Tim Keller (D-Albuquerque) released the following statement late this afternoon regarding SB 47, a transparency bill that ensures taxpayer dollars are working for New Mexicans.
"Legislators from both sides of the aisle agree that transparency and accountability are essential elements of good public administration. This is the reason SB 47 -- a bill that would create a tool to track and evaluate the merits of all revenue losses from tax deductions, exemptions and credits -– was passed unanimously by the House and the Senate.
"We have 107 -- now 108, after the locomotive incentive -- tax incentives and we only track the jobs created and the return on investment for a few. We literally are flying blind on the role and return for about $1B in total tax carve outs.
"The fate of this necessary fiscal tool -- the tax expenditure budget -- is in the hands of Governor Susana Martinez, who has until tomorrow to act on SB 47. I'm surprised this hasn't been signed yet; it was part of her campaign and her staff indicated they would sign it during the session. This should be one to celebrate for the 4th floor.
"Enacting the tax expenditure budget (SB 47) serves the interest of all New Mexicans. Bottom-line, this is a tool necessary to create more government transparency and provide critical information for better policy decisions.
"New Mexico needs Governor Martinez to deliver and sign SB 47."
Note that in a July 2008 article, Martinez stated:
"Absolutely, transparency is very important to the citizens of New Mexico," Martinez said in response to a question about supporting a tax expenditure budget. "They want to know where their tax dollars are or aren't going. And they want to make sure they understand where the tax incentives are going. Transparency is important. We have not had that in seven and a half years."
Take Action: Let's encourage Governor Martinez to follow through on what she said during the campaign and sign Senate Bill 47 into law before time is up. Click for contact info.
April 7, 2011 at 07:07 PM in Government, NM Legislature 2011, Susana Martinez, Taxes, Transparency | Permalink | Comments (1)
Thursday, March 31, 2011
(Updated) ABQ Mayor Berry's Administration Misses Public Records Inspection Deadline
Update: In response to reports that the City of Albuquerque claims it mailed the documents in question to the Democratic Party of New Mexico (DPNM) on March 9, the Party issued a statement saying it "never received nor has seen these documents" and that "it is curious that these documents have appeared after the Party publicly asked for them."
*************
The administration of Albuquerque Mayor Richard Berry blew a key 15-day deadline yesterday by not responding to an inspection of public records request from the Democratic Party of New Mexico. The DPNM is seeking to learn whether key Berry staffers took leave to attend a Heather Wilson political announcement.
The IPRA was filed March 8th, with conformation of the request on March 9th. The 15-day response deadline was Wednesday, March 30. Click for the IPRA request and related correspondence with the Berry administration (pdf).
"This should be an easy one," said DPNM Chairman Javier Gonzales. "Taxpayers have a right to know whether their public servants are attending a political event on the taxpayers' dime. It should not take more than 15 days to provide this information."
"The people of Albuquerque expect and deserve a city government that is accountable and transparent. Mayor Berry got elected promising an open government, but he has failed in this case," Gonzales said.
March 31, 2011 at 04:45 PM in City of Albuquerque, Democratic Party, Heather Wilson, Transparency | Permalink | Comments (2)
Tuesday, March 29, 2011
New Radio Ad Urges Susana Martinez to Support Transparency in Health Insurance Rate Bill - You Can Too
Health Action New Mexico and Consumers Union, the nonprofit publisher of Consumer Reports, hit radio airwaves over the weekend with an ad encouraging New Mexico Gov. Susana Martinez to sign SB 208, the health insurance rate review bill, sponsored by Sen. Dede Feldman (D-Albuquerque). The policy proposal, which received bi-partisan support during the recent legislative session, will create a more transparent and fair process for reviewing health insurance rate increase requests.
The radio ad (mp3), airing on stations throughout Santa Fe, Albuquerque and Las Cruces, encourages New Mexicans to call the Governor and voice their support for the rate review bill. You can call Governor Martinez and do just that at 505.476.2200. She has until April 8 to take final action on the bill.
Given Martinez's repeated claims that she is a strong backer of greater transparency in government, as well as in increased opportunities for citizens to weigh in on important issues, her support for this bill would seem like a no-brainer. Whether she signs this bill or not will tell us a lot about her level of honesty and commitment on the transparency issue. Will Susana walk the walk and not just talk the talk?
Specifically, the bill will provide:
· A stronger standard of review requiring that rates be actuarially sound, reasonable, and not excessive, inadequate or unfairly discriminatory.
· New criteria for evaluating whether rates are reasonable, including the company's overall financial picture in New Mexico, compliance with the state's new loss ratio standards, changes to benefits or plan design, and potential changes in the number of enrollees if the rates are approved.
· Stronger transparency for consumers to help them understand and consider rate hikes, including public disclosure on the New Mexico Insurance Division website of a plain language explanation of the reasons for a rate increase, how much of the premium has been spent on actual medical care for the prior three years, and company financial information, such as surplus and reserves.
· New avenues for consumers to participate in the rate review process, such as a 30-day public comment period on a proposed increase and a right to appeal a decision on rates.
· New protections for consumers insured in individual market "closed blocks" – policies that are no longer being sold. Consumers in these policies are especially hard hit with high increases unless rate review requires broader risk spreading, as this bill would.
March 29, 2011 at 06:47 PM in Healthcare, NM Legislature 2011, Regulation, Susana Martinez, Transparency | Permalink | Comments (1)
Thursday, March 24, 2011
3/26: Open Government Training Available to All at UNM School of Law
From NM FOG:
Information is power. Get yours! Are you passionate about a political, social or economic issue? Are you a neighborhood organizer, non-profit volunteer, or maybe just a taxpayer who's 'mad as hell'? Whatever your cause, this one-day workshop will deliver the tools YOU need to become an informed and active participant in state and local policy-making.
The New Mexico Foundation for Open Government, New Mexico Press Association and New Mexico Broadcasters Association will host the inaugural Open Government Academy in Room 2401 at the UNM Law School from 9:30 AM to 3:00 PM on Saturday, March 26. Click for a schedule and more information. You can register here.
A $25 registration fee includes lunch. (A limited number of scholarships are still available. To apply for one, send a paragraph describing your reasons for wanting to attend, to: info@nmfog.org.)
Topics will include:
Using sunshine laws to access public records and meetings
Citizen lobbying at the state and local level
Using government libraries
The future of open government: datasets
Citizen journalism
From the inside: how government can maximize public participation
March 24, 2011 at 01:00 PM in Events, Government, Journalism, Transparency | Permalink | Comments (0)
Friday, March 18, 2011
Susana Martinez Vetoes Program Accountability-Transparency Bill
A bipartisan Senate bill focusing on getting government agencies talking to each other by creating a Program Evaluation Division of the Legislative Finance Council (SB 187) has been vetoed by Governor Susana Martinez. Senator Tim Keller (D-Bernalillo-17) and Representative Paul Bandy (R-San Juan-3) sponsored the legislation, which aims to allow for sharing of information between branches of government. The bill was passed unanimously at each step of the legislative process.
"This bill gets at the heart of the inherent tension between executive privilege and transparency," said Sen. Keller. "Without this bill, accountability and transparency in state spending is very difficult. I hope over the interim the Governor, my co-sponsor and I can work on a resolution for the next session." 
The legislature can override a Governor's veto with a 2/3rds vote by each chamber in the 30 day session. "I successfully spearheaded an override to the last Governor; it is always an option," noted Sen. Keller. 
SB 187 reflects previously passed legislation (SB 531) from 2009, with minor changes to emphasize streamlining government and performance-based budgeting. In 2010, Sen. Keller and the Senate overrode Governor Richardson's veto of SB 531, which was the first veto override of Gov. Richardson's career. 
Historically, our agencies and legislature are unable to perform program evaluation because of confidentiality issues that can be resolved if SB 187 is made law. SB 187 would establish a division to conduct program evaluations and special reviews. These evaluations and reviews would provide legislators with objective assessments to aid in the analysis of funds and whether they are properly being used for their original purposes.
March 18, 2011 at 01:06 PM in Government, NM Legislature 2011, Susana Martinez, Transparency | Permalink | Comments (0)