Tuesday, July 01, 2008
Hey Barack, Listen Up
Here's a video from Sen. Russ Feingold in response to the many messages he's getting encouraging him to keep fighting the dangerous FISA bill that will now be heard when the Senate reconvenes next Tuesday. He summarizes what's wrong with this bill, and says our letters, phone calls and emails are making a real difference in this fight. We need to keep up the pressure -- on our Senators and our presumptive presidential nominee.
As currently written, the bill would provide retroactive immunity to telecoms without their having to enter a court of law to try and justify their complicity with illegal acts by President Bush. Even worse, the bill would give unprecedented and wide-ranging access to all our international communications without a court overseeing the process.
How could any Democrat vote for such a constitution-shredding bill? Ask Senator Obama -- if he follows through with his stated intention to vote for the FISA bill with or without telecom immunity. Despite his campaign's previous statement that he'd support a filibuster of any bill that contained retroactive immunity, Obama suddenly seems to believe that the dangers of terrorism justify throwing our privacy rights and laws in the trash can. Can anything be farther from the truth or sound more like a Bush-Cheney-McCain punchline? Is Obama really no better than the likes of Rep. Steny Hoyer, who pushed this bill on the House side?
Tonight's Obama Meeting
We attended the Obama campaign meeting tonight at the Plumbers' Hall in Albuquerque and it was apparent that Obama's incredibly disappointing and dismissive statement about the FISA bill was much on people's minds. Obviously, the 60+ people who showed up tonight to touch base with the new field organizers and get certified as voter registrars are gung-ho Obama supporters. And yet the enthusiasm of many seemed subdued and unfocused.
There was a fair amount of whispering and muttering going on in the crowd about Obama and FISA, as well as a few other stances he's taken recently. Several people even challenged the organizers about Obama's upcoming FISA vote, saying they'd have a very hard time going door to door to encouage people to vote for Barack if he backed the bill as written.
Meanwhile, outside the meeting, clumps of people expressed their disappointment and confusion about the Obama campaign's recent tack toward the Dem spinelessness we've come to know and abhor. No, not more of that, please. We've had enough.
Danger Ahead for Obama?
If I were Obama or any of his advisors, I'd be more than a little wary about these early danger signals within the ranks of those who need to be passionate in their support if the campaign's field strategy is to succeed. I can't imagine any of us abandoning the nominee based on his wrong-headed FISA vote, his unnecessary criticism of Wesley Clark's reasonable remarks about McCain or other similar disappointments, but it sure would make it harder to nourish a healthy sense of enthusiasm for the work that's ahead. Or to dig deep to donate generously to his campaign.
Is Obama willing to risk that in order to try and avoid criticism from the fearmongering hyenas of the punditry and the right? Hasn't he learned the most important lesson we've learned from what we've endured over the past decade or more? The hyenas will attack in the very same way whether Obama toes their line or not.
WE know this. Why doesn't Obama? Maybe he'll start getting the picture from what's become the fourth largest group on my.barackobama.com. "Senator Obama­ Please Vote NO on Telecom Immunity –­ Get FISA Right" is five days old and growing fast. Their mission statement says: "We are a proud group of your supporters who believe in your call for hope and a new kind of politics. Please reject the politics of fear on national security, vote against this bill and lead other Democrats to do the same!" Click here to join the group, which currently has more than 9600 members. And read this by one of the folks who started the group. Here's a wiki that makes it easy to take action.
Much will be revealed next week. As Feingold says in the video, "I teased some of my colleagues and said we can celebrate the Constitution on July 4th and maybe when we come back you'll decide not to tear it up." Get it, Barack? Get it, Sen. Bingaman?
Let's keep up the contacts between now and next Tuesday and let those who are supposed to uphold the Constitution and the rule of law know we're watching and that we understand, very specifically, what's wrong with this bill. And with any Senator who votes for it in its present form.
P.S. As usual Glenn Greenwald says it all and says it well.
Technorati Tags: Russ Feingold Obama FISA telecom immunity Progressive Patriot Fund Democrats U.S. Senate presidential race Wesley Clark Constitution
July 1, 2008 at 10:45 PM in 2008 General Presidential Election, Civil Liberties, Corporatism, Justice, Local Politics, Terrorism | Permalink | Comments (0)
Friday, June 27, 2008
More on Bingaman and FISA

I posted about Sen. Jeff Bingaman's vote for cloture on the FISA bill yesterday, and received a response from the Senator's staff providing an explanation of the vote. According to State Director Terry Brunner, Sen. Bingaman "believes it is reasonable to debate the bill to allow it to be altered." In that vein, Sen. Bingaman has drafted an amendment to the bill -- designed to fix problems with the telecom immunity provisions -- that's currently being circulated in the Senate to garner co-sponsors.
A number of watchdog groups have signed onto a letter (doc) describing Bingaman's amendment and urging Senators to support it, including the ACLU, People for the American Way, Constitution Project, American Arab Anti-Discrimination Committee and Electronic Frontier Foundation.
The amendment "would delay the effective date of the immunity provisions in Title II of the FISA Amendments Act, H.R. 6304, until ninety days after an Inspectors' General report on the President's warrantless surveillance program and related surveillance activities is submitted to Congress."
In other words, Congress would have 90 days to decide, based on the results of an audit of the actions of the telecoms by the Inspectors' General, whether they should be granted retroactive immunity from lawsuits filed in response to the telecoms' cooperation with the federal government. If the audit revealed conduct that Congress felt should not be immunized, it would have time to act to "adjust the immunity provisions."
As it stands, the FISA bill grants retroactive immunity to telecoms before the Inspectors' General audit is complete, "before Congress knows what conduct it is immunizing."
Brunner also provided a reminder that Sen. Bingaman voted against the reauthorization of the Patriot Act, voted against the early '08 Senate FISA bill and has "spoken out against it every time it has come before the Senate."
FISA Vote Delayed to July 8
Senators Russ Feingold and Chris Dodd worked with the Senate leadership to delay the Senate floor debate and vote on the FISA bill until the Senators return to DC on July 8th, after the Independence Day recess. Feingold and Dodd have said they'll introduce an amendment to strip the FISA legislation of telecom immunity in its entirety. A Feingold email says:
I hope that over the July 4th holiday, Senators will take a closer look at this deeply flawed legislation and understand how it threatens the civil liberties of the American people.

"It is possible to defend this country from terrorists while also protecting the rights and freedoms that define our nation."
It's been confirmed that Bingaman's amendment will be one of only three to be considered when the FISA bill comes up, including the the one from Feingold/Dodd and another I haven't heard about yet.
Activists are being urged to contact their Senators and/or talk to them at events where they appear during the holiday recess. One suggestion is that they be urged to actually read the bill.
Technorati Tags: Jeff Bingaman FISA cloture telecom immunity Fourth Amendment U.S. Constitution Patriot Act New Mexico ACLU
June 27, 2008 at 10:05 AM in Civil Liberties, Corporatism, Terrorism | Permalink | Comments (3)
Thursday, June 26, 2008
(Updated) Bingaman Votes for Cloture on FISA
UPDATE: Also see my later post on this that includes a response from Sen. Bingaman's staff.
*************
Given Sen. Jeff Bingaman's recent cave-in on offshore drilling, I'm not surprised he's again taking what he apparently believes is the politically easy way out on the surveillance state. Even so, I'm still disappointed that Bingaman voted yesterday evening for cloture on the so-called FISA "compromise" bill that was passed previously by the U.S. House.
The cloture measure passed with 80 Senators voting yes, 15 voting no and 5 abstaining or absent. A total of 31 Democratic Senators and 48 Republican Senators and Joseph Lieberman voted for cloture on the Motion to Proceed with the FISA bill. The list of Dems with spines and a genuine respect for the U.S. Constitution, its Amendments and accountabilty for lawbreaking is short indeed:
NAYs ---15
Biden (D-DE)
Boxer (D-CA)
Brown (D-OH)
Cantwell (D-WA)
Dodd (D-CT)
Durbin (D-IL)
Feingold (D-WI)
Harkin (D-IA)
Kerry (D-MA)
Lautenberg (D-NJ)
Leahy (D-VT)
Menendez (D-NJ)
Sanders (I-VT)
Schumer (D-NY)
Wyden (D-OR)
Perhaps even more disturbing is the fact that Barack Obama, Hillary Clinton and John McCain didn't believe the vote was important enough to show up and take a stand:
Not Voting - 5
Byrd (D-WV)
Clinton (D-NY)
Kennedy (D-MA)
McCain (R-AZ)
Obama (D-IL)
What Comes Next
I imagine that a significant number of Dem Senators who voted for cloture will eventually vote against the bill itself, thus attempting to have their cake and eat it too. We all know by now how this works, having seen the same thing happen in any number or previous Dem collapses in the Senate. The best time to defeat a bill like this, given the current makeup of the Senate, is at the cloture stage -- by making sure the bill doesn't get the 60 votes needed to go forward. Once it gets to the Senate floor, we've pretty much lost the power to significantly change or defeat it. Even so, Senators Chris Dodd and Russ Feingold are still threatening a filibuster if the telecom immunity is left intact.
It seems obvious to me that too many Dems just want to get this controversial issue off the table so they can concentrate on election season rhetoric without the "distraction" of issues like illegal domestic surveillance and a "unitary presidency" power grab by Bush et al. As you may recall, they took a similar stance on the vote on the invasion of Iraq. Their position then and now: Get it out of the way so we don't have to answer the eternal whining from the right about being "soft on security" and we can move on to discuss economic issues. They don't seem to get that the eternal nature of the GOP whining means it will go on regardless of whether there's an issue on the table or how Dems vote. That they still haven't gotten this lesson is almost beyond comprehension at this point.
See this post by mcjoan on Daily Kos for a rundown on newspaper editorial board coverage of the Dems' cave-in. It isn't pretty.
A Counter View: Bait and Switch
For a view that's counter to what I've just written, see A Pragmatist's View on FISA by a former criminal defense appellate attorney on Kos. Her main point is that our Fourth Amendment rights are already entirely compromised by provisions in the Patriot Act that keep FISA court documents secret. Thus the current FISA bill is essentially meaningless and it would be a mistake for Obama and other Dems to draw a line in the sand about it at this time. Quote:
In terms of constitutional safeguards, the current FISA bill is a non-issue. Yes, it allows telecoms to raise "color of law" immunity as an affirmative, threshhold defense. And yes, that means the telecoms very likely will never be held to account for violations of FISA. But the secrecy of FISA warrants themselves voids the Fourth Amendment, if information gained from those warrants can be used in a criminal trial.

I'm convinced that Barack Obama recognizes this. I'm sure he recognizes that this bill is a classic political bait-and-switch, wrapping telecom immunity in the mantle of "safeguarding our constitutional rights," when in fact those rights are already voided by use of secret, non-reviewable FISA warrants to gather information for criminal cases. I'm sure Barack Obama realizes that this petty knoll is not "the hill to die on."

"The hill to die on" is the USAPA's breaking down the wall of separation between intelligence-gathering and criminal investigation. And that is not even at issue yet. We'll need a Democratic president, and at least 60 Democratic senators, to fight that battle.

So please, folks, let's keep this bill in context. If you're counting on FISA to safeguard your Fourth Amendment rights ... they're already gone.
Maybe she's right. What do you think? To get even more confused, read Sen. Russ Feingold's floor statement from yesterday's session. I don't see a statement about Bingaman's FISA vote on his Senate website.
Technorati Tags: Jeff Bingaman Obama FISA cloture telecom immunity Fourth Amendment U.S. Constitution Patriot Act New Mexico Russ Feingold Democrats
June 26, 2008 at 12:03 PM in Civil Liberties, Corporatism, Terrorism | Permalink | Comments (4)
Wednesday, February 13, 2008
(Updated) FISA Fight Moves to U.S. House
UPDATE: Also see this guest post on the national blog Down With Tyranny about FISA by NM-01 Congressional candidate Martin Heinrich.
**********
I'm not going to regurgitate all the horrors we've witnessed with Sen. Jay Rockefeller and a bunch of other Senate Dems totally capitulating to Bush's demands on warrantless surveillence and telecom immunity. Most of you know this issue as well or much better than I do. Instead, I'll recommend that you read this post by mcjoan at Daily Kos and take action NOW to urge Dem House leaders Pelosi and Hoyer and other Reps to reject the provisions contained in the Senate version of the FISA bill and stick with the tougher protections of the House version -- the so-called RESTORE Act, which does NOT include retroactive immunity for lawbreaking telecoms. Just clicks away.
Here are the Senators who voted for Sen. Chris Dodd's amendment to strip telecom immunity from the Senate's FISA bill:
Akaka (D-HI)
Baucus (D-MT)
Biden (D-DE)
Bingaman (D-NM)
Boxer (D-CA)
Brown (D-OH)
Byrd (D-WV)
Cantwell (D-WA)
Cardin (D-MD)
Casey (D-PA)
Dodd (D-CT)
Dorgan (D-ND)
Durbin (D-IL)
Feingold (D-WI)
Harkin (D-IA)
Kennedy (D-MA)
Kerry (D-MA)
Klobuchar (D-MN)
Lautenberg (D-NJ)
Leahy (D-VT)
Levin (D-MI)
Menendez (D-NJ)
Murray (D-WA)
Obama (D-IL)
Reed (D-RI)
Reid (D-NV)
Sanders (I-VT)
Schumer (D-NY)
Tester (D-MT)
Whitehouse (D-RI)
Wyden (D-OR)
Here are the fear-impaired Dem Senators who voted AGAINST Dodd's amendment:
Jay Rockefeller (D-WV), Evan Bayh (D-IN), Daniel Inouye (D-HI), Tim Johnson (D-SD), Herb Kohl (D-WI), Mary Landrieu (D-LA), Claire McCaskill (D-MO), Mark Pryor (D-AR), Blanche Lincoln (D-AR), Dianne Feinstein (D-CA), Ken Salazar (D-CO), Tom Carper (D-DE), Barbara Mikulski (D-MD), Jim Webb (D-VA), Ben Nelson (D-NE), Bill Nelson (D-FL), Kent Conrad (D-ND), and Debbie Stabenow (D-MI)
Hillary Clinton wasn't present for the vote on the Dodd amendment.
On the final Senate vote on the entire FISA bill, which passed by a margin of 68-29 these Senators voted Nay:
NAYs ---29
Akaka (D-HI)
Biden (D-DE)
Bingaman (D-NM)
Boxer (D-CA)
Brown (D-OH)
Byrd (D-WV)
Cantwell (D-WA)
Cardin (D-MD)
Dodd (D-CT)
Dorgan (D-ND)
Durbin (D-IL)
Feingold (D-WI)
Feinstein (D-CA)
Harkin (D-IA)
Kennedy (D-MA)
Kerry (D-MA)
Klobuchar (D-MN)
Lautenberg (D-NJ)
Leahy (D-VT)
Levin (D-MI)
Menendez (D-NJ)
Murray (D-WA)
Reed (D-RI)
Reid (D-NV)
Sanders (I-VT)
Schumer (D-NY)
Stabenow (D-MI)
Tester (D-MT)
Wyden (D-OR)
Not Voting - 3
Clinton (D-NY)
Graham (R-SC)
Obama (D-IL)
February 13, 2008 at 12:39 PM in Civil Liberties, Corporatism, Terrorism | Permalink | Comments (6)
Sunday, November 11, 2007
Bingaman Makes Strong Case Against Mukasey Appointment

Sen. Jeff Bingaman (D-NM) voted last week against the appointment of Michael Mukasey as Attorney General. Unfortunately, six Dems voted for Mukasey's appointment, including Sen. Chuck Schumer and Sen. Diane Feinstein, who permitted the appointment to gain passage in the Senate Judiciary Committee. His nomination passed the Senate by a margin of 53-40. See the New York Times editorial, "Abdicate and Capitulate," which asks why the nomination didn't need "60 votes" to pass. After all, Senate Dems are always using that magic number for an excuse for not taking action. Filibuster anybody?
If you really want to make yourself sick, read Greg Sargent's piece on Talking Points Memo that explains why Senate Majority Leader Harry Reid made a deal to allow the Mukasey appointment. Hint: It has everything to do with politics and nothing to do with ethical action.
The good news is that Sen. Bingaman made a blunt yet eloquent floor statement against Mukasey's appointment, saying he was troubled by the Judge's unwillingness to be clear on torture, but also by his refusal to agree that the President must comply with constitutional laws passed by Congress. Sen. Bingaman also compared some of Bush's executive power assertions -- defended by Mukasey -- to the similarly dangerous claims of being beyond the law made by Richard Nixon:
Floor Statement of Sen. Jeff Binaman (D-NM) on Nomination of Judge Michael Mukasey
Mr. BINGAMAN. Mr. President, I rise today to speak about the nomination of Michael Mukasey to be the next United States Attorney General.
First, let me say that by all accounts Judge Mukasey is a good man with a long distinguished record. In his testimony before the Senate Judiciary Committee, he made clear that he understands the need to restore the public's trust and confidence in the Department of Justice. I also believe he demonstrated a willingness to take the necessary steps to de-politicize the Department, and to provide the leadership required to repair its credibility.
However, I am also deeply troubled by the positions Judge Mukasey has taken regarding several important issues. Much has been said about Judge Mukasey's unwillingness to clearly state that certain interrogation techniques, such as waterboarding, are unlawful and amount to torture. I share this concern, but I would also like to highlight another area that I find particularly disturbing; that is the idea that the President doesn't have to comply with a constitutional law passed by Congress.
Over the last 6 years, the Bush administration has put forth a view of Executive power that is incredibly expansive, and in my opinion, an unjustified and dangerous threat to our fundamental rights and our commitment to the rule of law.
The President has asserted the right to unilaterally imprison whomever he wants without judicial review, whether or not they are a United States citizen, if he determines that they are a so-called "enemy combatant.'' The administration has taken the position that the President can authorize the use of techniques that amount to torture, and then immunize any person acting pursuant to his orders from criminal liability. The President also authorized warrantless surveillance in direct contravention to the Foreign Intelligence Surveillance Act.
In all of these instances, the President justified his actions on the basis that he was acting within his authority as commander-in-chief to defend the country, and that neither Congress nor the courts can infringe on this power. While many of these assertions have ultimately been rejected by Federal courts, Congress, or overturned internally when they became public, the President continues to assert that there are few restraints on his power when it comes to national security matters.
During his confirmation hearing, Judge Mukasey stated that he would step down if he determined that the President's actions were unlawful and the President refused to heed his advice to change course. Although this does signal a welcomed degree of independence, I remain concerned about what Judge Mukasey will find to be "lawful.''
Let me read an exchange that took place during a hearing in the Senate Judiciary Committee which illustrates this point.
Senator Leahy: . . . where Congress has clearly legislated in an area, as we've done in the area of surveillance with the FISA law, something we've amended repeatedly at the request of various administrations . . . if it's been legislated and stated very clearly what must be done, if you operate outside of that, whether it's with a presidential authorization or anything else, wouldn't that be illegal?

Judge Mukasey: That would have to depend on whether what goes outside the statute nonetheless lies within the authority of the president to defend the country.

Senator Leahy: Can the President put someone above the law by authorizing illegal conduct?

Judge Mukasey: If by illegal you mean contrary to a statute but within the authority of the President to defend the country, the President is not putting somebody above the law, the President is putting somebody within the law.
While this view may be consistent with the current administration's position regarding Executive authority, this stance is not consistent with how the powers of the president have traditionally been interpreted. The notion that the president may disregard a valid law by citing his inherent power to defend the country is disconcerting.
And frankly, it is all too reminiscent of President Nixon's assertion that actions taken in the name of national security, whether or not they are in accordance with relevant statues, are by definition legal if they are carried out on behalf of the President. This assertion was widely rejected, as it should have been.
As our Nation's highest law enforcement officer, it is essential that the Attorney General faithfully execute laws passed by Congress. It is one thing for the Attorney General to state that he or she will not enforce a certain measure because it is unconstitutional; however, it is a very different matter if the Executive Branch asserts that it is not bound by a law that is clearly constitutional.
It is for this reason that I cannot support the nomination of Judge Mukasey to be the next Attorney General.
*******
If you'd like to send Sen. Bingaman a message supporting his action on the Mukasey nomination, click here.
November 11, 2007 at 01:49 PM in Civil Liberties, Crime, Terrorism | Permalink | Comments (13)
Monday, October 01, 2007
Eternal War Continued: Iran
If you haven't yet read Seymour Hersch's latest piece in The New Yorker, now's the time. Quote:
"They're moving everybody to the Iran desk," one recently retired C.I.A. official said. "They're dragging in a lot of analysts and ramping up everything. It's just like the fall of 2002"—the months before the invasion of Iraq, when the Iraqi Operations Group became the most important in the agency. He added, "The guys now running the Iranian program have limited direct experience with Iran. In the event of an attack, how will the Iranians react? They will react, and the Administration has not thought it all the way through."

That theme was echoed by Zbigniew Brzezinski, the former national-security adviser, who said that he had heard discussions of the White House's more limited bombing plans for Iran. Brzezinski said that Iran would likely react to an American attack "by intensifying the conflict in Iraq and also in Afghanistan, their neighbors, and that could draw in Pakistan. We will be stuck in a regional war for twenty years."
Hersh points out that the Bush-Cheny cabal is changing tactics in how they're pushing for an attack on Iran and framing the continued occupation of Iraq. Since they're not getting enough war fever going by pumping up the volume about the Iranian nuclear program, they're switching to the excuse that we have to attack Iran because of their alleged widespread action against us in Iraq -- essentially an undocumented claim. Hersh claims the targeting is moving from nuclear facilities to those connected with the Iranian Revolutionary Guard:
Now the emphasis is on "surgical" strikes on Revolutionary Guard Corps facilities in Tehran and elsewhere, which, the Administration claims, have been the source of attacks on Americans in Iraq. What had been presented primarily as a counter-proliferation mission has been reconceived as counterterrorism.
Hersh explains that "President Bush and members of his Administration have redefined the war in Iraq, to an increasing degree, as a strategic battle between the United States and Iran." Very convenient if you want to continue to build permanent bases in Iraq, try to hang onto Iraqi oil futures for your corporate oil pals, keep the occupation going until the next president takes office and make sure that president can't easily get American troops extricated from the region because you've brought Iran and maybe others into the war mix.
How cooperative of the Congressional Democrats to vote enmasse in both the Senate and House for measures supporting the official branding of Iran's Revolutionary Guard as "Specially Designated Global Terrorists." (Sen. Jeff Bingaman voted no, but Rep. Tom Udall voted yes.) Could it be any easier for the neocons to get Dems to fall into line as they build another manufactured case for a preemptive military attack? Either the Dems haven't learned a thing about the nefarious tactics BushCo is willing to employ in trumping up military attacks, or that they do, in fact, concur with Bush's plans. Which is it?
Additional reading: Truth and Lies in the Middle East by Philip Giraldi in today's Salon. House roll call on Iran Counter-Proliferation Act of 2007. Senate roll call on Lieberman-Kyl Amendment on Iran.
October 1, 2007 at 09:54 AM in Iran, Iraq War, Terrorism | Permalink | Comments (0)
Friday, September 14, 2007
Meet the Author - American Torture

From Citizens for Global Solutions:
Citizens for Global Solutions and Amnesty International USA are cosponsoring several events in New Mexico with Michael Otterman, an award winning freelance journalist and documentary filmmaker, and author of 'American Torture: From the Cold War to Abu Ghraib and Beyond.' Please join us and Michael while he discusses his book and answers your questions. The events, scheduled for September 17-18, 2007, are free and do not require you to register in advance. The schedule is below:
Albuquerque:
Webster University (Albuquerque Campus)
8500 Menaul NE Suite B-395, Albuquerque, NM 87112
(September 17th, 1:00 – 3:00 PM, Room A317)
University of New Mexico School of Law
1117 Stanford NE, Albuquerque, NM 87131-0001
(September 17th, 6 – 9 PM, Room 2401)
Santa Fe:
Mary Charlotte Domandi
KSFR Public Radio – 25 minute radio slot - 8 AM
College of Santa Fe
1600 St. Michael's Drive, Santa Fe, NM 87505
(September 18th, 3:15 – 5:15 PM, O'Shaughnessy Theater in Benildus Hall)
Collected Works Bookstore
208B West San Francisco, Santa Fe, NM 87501
(September 18th, 6:30 – 8:30 PM)
In 'American Torture' Michael Otterman reveals how torture became standard practice in today's War on Terror and how it was refined, spread and legalized. Long before Abu Ghraib became a household name, the U.S. military and CIA had used torture with impunity both at home and abroad. Billions of dollars were spent during the Cold War studying, refining then teaching these techniques to American interrogators and to foreign officers charged with keeping Communism at bay.
Michael Otterman is a New York native and is currently a visiting scholar at the Centre for Peace and Conflict Studies (CPACS) at the University of Sydney. He has covered crime and culture for an array of publications, including Melbourne's Is Not magazine, The Sydney City Hub newspaper, and Boston's Weekly Dig. His website is www.americantorture.com.
Citizens for Global Solutions is a grassroots membership organization that envisions a future in which nations work together to abolish war, protect our rights and freedoms, and solve the problems facing humanity that no nation can solve alone. To that end, we work to educate Americans about our global interdependence, communicate global concerns to public officials, and develop proposals to create, reform, and strengthen international institutions such as the United Nations. Our website is www.globalsolutions.org. For more information, please contact Tom Moran at tmoran@globalsolutions.org.
September 14, 2007 at 08:40 AM in Books, Current Affairs, Film, Terrorism | Permalink | Comments (0)
Tuesday, September 11, 2007
Six Years Beyond
How fragile we are. How fragile we are. Remembering all the deaths that have come from violence, whether on 9.11.01, or before, or after.
"An eye for an eye and a tooth for a tooth and the whole world would soon be blind and toothless." --Mahatma Gandhi
"Fragile"

If blood will flow when flesh and steel are one
Drying in the colour of the evening sun
Tomorrow's rain will wash the stains away
But something in our minds will always stay
Perhaps this final act was meant
To clinch a lifetime's argument
That nothing comes from violence and nothing ever could
For all those born beneath an angry star
Lest we forget how fragile we are

On and on the rain will fall
Like tears from a star like tears from a star
On and on the rain will say
How fragile we are how fragile we are

On and on the rain will fall
Like tears from a star like tears from a star
On and on the rain will say
How fragile we are how fragile we are
How fragile we are how fragile we are
(h/t firedoglake)
One more for today:
Try this: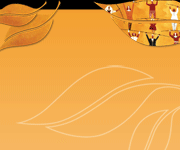 September 11, 2007 at 11:28 AM in Music, Peace, Terrorism | Permalink | Comments (8)
Thursday, September 06, 2007
Lawless: Tell Congress to Do Their Damned Job
Raise a ruckess. If we don't do it, who will?
September 6, 2007 at 04:24 PM in Civil Liberties, Crime, Impeachment, Terrorism, Visuals | Permalink | Comments (0)
Wednesday, July 25, 2007
The Contemptuous Alberto Gonzales

Keith Olbermann's report on Gonzales appearance
Last night, I forced myself to sit through most of CSPAN's rebroadcast of AG Alberto Gonzales' smirking, sullen appearance (I won't call it testimony) before the Senate Judiciary Committee. I admit it -- I yelled at the TV set. Again.
Alberto's rude arrogance, his abject refusal to answer legitimate questions and his "I can't recall" refrains were frustrating enough, but his obvious lying and dissembling were executed without even a smidgeon of shame. Publicly. As if daring the Committee members to do something about it. He obviously feels protected by the Bush-Cheney cabal. As long as he continues to provide them cover, he can break any rule, any law, any protocol, for Bush himself has said he won't allow the Justice Department to investigate or prosecute Alberto for anything.
In any other era, the mainstream media would be all over the story of Alberto's deceit, incompetence and refusal to answer questions representing entirely legal constitutional oversight by the Congress. It would be on TV 24/7, like the Clinton stories were back in the days of Special Prosecutor Starr. Citizens would be up in arms, demanding action.
In any other era, of course, the person serving as president would never have appointed a slug like Gonzales and certainly would have forced a resignation if the AG behaved like Gonzales. In the Bush era, however, this is mere business as usual -- incompetence, dishonesty and acting above the law are commonplace, from the highest echelons of the White House on down. It's the modus operadi of the Bush administration: anti-democratic, unconstitutional and venal.
Will the Congress ever reach its limit and make a stand against Gonzales and his partners in crime? At least the language used by Senators yesterday was blunt indeed. Some Senatorial quotes from the SJC hearing, provided by Dana Milbank of the Washington Post:
"The department is dysfunctional. . . . Every week a new issue arises. . . . That is just decimating, Mr. Attorney General. . . . The list goes on and on. . . . Is your department functioning? . . . What credibility is left for you? . . . Do you expect us to believe that? . . . Your credibility has been breached to the point of being actionable."

And that was just from the top Republican on the committee, Arlen Specter (Pa.). Democrats had to scramble to keep up with the ranking member's contempt.

"I don't trust you," announced Chairman Pat Leahy (D-Vt.), who paused, while swearing in the witness, to emphasize "nothing but the truth" -- as if lecturing a child.

"You just constantly change the story, seemingly to fit your needs to wiggle out of being caught," added Chuck Schumer (D-N.Y.).

"You, sir, are in fact the problem," submitted Sheldon Whitehouse (D-R.I.).
What are the Senate's options to get at Gonzales? The choices are confusing, to say the least. A special prosecutor? Contempt of Congress or perjury charges? Impeachment of the AG? What's called "inherent contempt," whereby a trial would be held in the Senate and Gonzales would be seized by the Sergeant-at-Arms if convicted? Legal minds are no doubt working overtime to come up with something that can puncture the in-your-face criminality of Bush and company. Let's hope they get somewhere.
If the precedents being set by this bunch are allowed to stand unchallenged, what hope can we possibly have for the survival of our democracy, constitution or civil liberties?
More video:
July 25, 2007 at 02:00 PM in Civil Liberties, Crime, Impeachment, Terrorism, U.S. Attorney Iglesias | Permalink | Comments (5)
Wednesday, June 20, 2007
(Corrected) June 26: Anti-Torture Vigil & Street Drama at ABQ Federal Building
6.27.07 CORRECTION: Please note that according to an email I received today from Robert Stoppel, a member of the Board of Directors for a Guerilla Street Theatre collaborative called, La Cucaracha Stew Co. in Albuquerque, the "STREET DRAMA" portion of this demonstration was planned, constructed, and performed by La Cucaracha Stew Co. La Cucaracha is the only politically active street theatre company in Albuquerque. Robert Stoppel can be reached at lacucarachastewco@gmail.com.
***********
From Amnesty International Albuquerque Chapter 101:
A street theater enactment of "Guantanamo: A Life Sentence With No Trial" will be held at the Federal Building, 333 Lomas Blvd. NW in Albuquerque, from Noon to 1 PM on June 26th. Organized by Amnesty International Albuquerque Chapter 101, and cosponsored by the First Unitarian Social Justice Council and the ACLU of New Mexico, the event commemorates the UN's International Day in Support of Torture Victims and Survivors.
Vigils and congressional visits across the nation will be held during the week of June 26th calling for a stop to torture in U.S. operated detention facilities. Also being demanded is the repeal of the Military Commissions Act, which authorizes the suspension of habeas corpus for those accused of being enemy combatants. (This means that the accused may be held indefinitely and their right to know what they are being charged with and their right to a trial that meets international fair trial standards have been suspended.)
In addition, please write Senator Domenici and Representative Wilson and ask them to withdraw their support for the Military Commissions Act.
For further information about the vigil, please contact Ann Peterpaul at 453-2465. For more information about Albuquerque Amnesty International, and other actions in the planning stages, please contact Nell Burrus, Chapter101 coordinator, at 833-3140.
June 20, 2007 at 08:17 AM in Civil Liberties, Crime, Iraq War, Terrorism | Permalink | Comments (0)
Wednesday, May 23, 2007
Edwards Rejects "War on Terror" Frame
John Edwards gave a major policy speech on foreign relations today in New York. Although, like every Democratic presidential candidate except Kucinich, he advocates increased military spending -- he does come out strongly against Bush's politically useful and calculated framing of a "global war on terror." Like the damaging and deceptive "war on drugs," this construct does nothing to solve the real problems afoot in our world, but works quite well as a fear-making slogan. Click to read an outline of Edwards' remarks or a complete text of his speech. Excerpt:
Moving Beyond the "War on Terror"
"The core of this presidency has been a political doctrine that George Bush calls the 'Global War on Terror.' He has used this doctrine like a sledgehammer to justify the worst abuses and biggest mistakes of his administration, from Guantanamo and Abu Ghraib, to the war in Iraq. The worst thing about the Global War on Terror approach is that it has backfired—our military has been strained to the breaking point and the threat from terrorism has grown."
"We need a post-Bush, post-9/11, post-Iraq American military that is mission-focused on protecting Americans from 21st century threats, not misused for discredited ideological pursuits. We need to recognize that we have far more powerful weapons available to us than just bombs, and we need to bring them to bear. We need to reengage the world with the full weight of our moral leadership."

"What we need is not more slogans but a comprehensive strategy to deal with the complex challenge of both delivering justice and being just. Not hard power. Not soft power. Smart power."
Wouldn't it be refreshing -- and effective -- if we started approaching problems as complex situations that require wise and nuanced long-term strategies instead of labeling each as another "war" on something? To me, what these "war on whatever" assaults do is create more chaos, fear and hysteria so that huge sums of money can be pumped into the hands of special interests. Oh, the DEA and Halliburton and arms merchants love all the "wars on whatever." Then again, they don't have to keep paying for them for generations as the real causes of the problems are left to fester. What a merry-go-round for well connected war profiteers and corporatists.
May 23, 2007 at 05:53 PM in 2008 Presidential Primary, Iran, Iraq War, Terrorism | Permalink | Comments (1)