Tuesday, June 14, 2011
6/15: Santa Fe Dems Host Discussion on Medicare, Medicaid, Social Security
From the Democratic Party of Santa Fe County:
What: Discussion of options for Medicare, Medicaid and Social Security. The Republican Plan and other options: With DC staff specialists of Senator Udall and Congressman Lujan.
When: Wednesday June 15th 6-8 PM at the monthly meeting of the Democratic Party of Santa Fe County. The meeting is free and open to the public.
Where: Center for Progress and Justice / Democratic Headquarters, 1420 Cerrillos Road in Santa Fe.
As Democrats we believe in helping and taking care of our neighbors. This includes access to a minimum income in old age and medical care for our elderly, our children and our disabled. The Republican plan to do away with these basic programs and solve budget problems by turning our backs on our neighbors is immoral and un-American.
It is easy to reject the Republican plan. But there are real budget issues to be addressed. We spend about twice per capita on medical care than other developed countries, yet have poorer health outcomes. There are responsible ways to address the budget issues and not just criticize; and this is an opportunity to hear what approaches are being considered.
June 14, 2011 at 07:00 AM in Democratic Party, Events, Healthcare, Social Security | Permalink | Comments (0)
Wednesday, April 27, 2011
Reminder: 4/28 Work Till You Die National Day of Action to Save Social Security
The NM Alliance for Retired Americans, OLE NM, NM Federation of Labor, AFGE Local 4041, NM Voices for Children, AFSCME Retirees, SEIU/CIR and Interfaith Worker Justice are proud to host Congressman Martin Heinrich (invited) and NMFL President, Christine Trujillo as part of the "Work till you die!" National Day of Action to save Social Security.
The Albuquerque rally is set for 12 Noon in front of the Social Security Office on 5th and Lead. Click for a flyer on the Albuquerque event. Click here for info on events in Santa Fe and Las Cruces. Contact the NM Alliance for Retired Americans at NMSeniors@gmail.com for more info.
April 27, 2011 at 05:46 PM in Events, Social Security | Permalink | Comments (0)
Tuesday, April 12, 2011
April Events to Support Social Security, Medicare, Medicaid in Las Cruces, Albuquerque
From NM Alliance for Retired Americans:
Greetings Social Security supporters. Tea Party got you down? Join us this month to learn about the political attacks on our treasured public programs -- Social Security, Medicare and Medicaid -- and be the best advocate you can be for a strong Middle Class in these dangerous times.
While the Repubs' budget proposals mock working families and try to balance the budget on our backs, we at the NM Alliance have been hard at work with our partners, OLE NM, the National Committee to Preserve and Protect Medicare and Social Security, and Social Security Works to mobilize our state against the lying liars who would shred our safety nets while enjoying public benefits for themselves.
Here's a calendar of events for the rest of April. Come on out and stand up for your public programs before it's too late! Spread the word!
Wednesday, April 13, Las Cruces area:
"Hands-Off our Social Security" presentations with our National Committee, OLE partners. Please spread the word. Click for information on how Social Security Works for New Mexico (pdf).
10:00 AM - 12 Noon: Dona Ana Community Center, 5745 Ledesma in Dona Ana, (575) 526-8807. Click for flyer (pdf).
1:30 PM - 3:30 PM: East Side Community Center, 310 N Tornillo Ave in Las Cruces, (575) 541-2304. Click for flyer (pdf).
4:00 PM: 570 N. Telshor in Las Cruces. We'll pay a visit to Rep. Steve Pearce's office
Monday, April 18, Albuquerque:
12 Noon: Tax Day Rally, 303 Roma NW, in front of Bank of America with our MoveOn partners. Celebrate your Tax Payer Pride on the public sidewalk!
Thursday, April 28, Albuquerque and Las Cruces - "Work Till You Die!" events*
12 Noon: In Downtown Albuquerque in front of the SSA office on 5th and Lead. Guest Speakers Sen. Jeff Bingaman and Rep. Martin Heinrich (invited).
12 Noon: In Las Cruces, rally in front of Rep. Steve Pearce's office. (What's up with his voting record on Social Security??? Show him that working families exist in New Mexico.)
*In case you missed the Alliance's award-winning parody commercial, "Work Till You Die," last year -- here it is again -- back by popular demand! Be sure to come in your work uniforms on April 28!
April 12, 2011 at 10:30 AM in Children and Families, Events, Healthcare, Senior Citizens, Social Security, Steve Pearce | Permalink | Comments (0)
Monday, January 24, 2011
Obama State of the Union: More Dem Fiddling While Rome Burns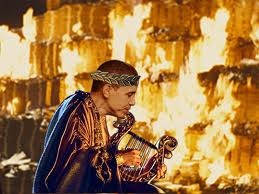 Middle and working class Americans continue to struggle with a "new" economy -- specifically designed to outrageously reward the "investor" class, hedge fund managers, Wall Street casino manipulators, "free" traders, bankers and financiers, the executive bonus class and formerly American corporations that now show absolutely no allegiance to American workers in terms of creating or even keeping decent jobs with benefits in the U.S. of A. Meanwhile, our members of Congress are hung up on where they'll sit during Tuesday's State of the Union address by President Obama. You can't make this stuff up.
As Senatus reports,
Senator John McCain (R-AZ) will sit with Senator Tom Udall (D-NM) during the State of the Union address, according to the Washington Post. Senator Chuck Grassley (R-IA) announced on Twitter today that he will sit with Senator Ron Wyden (D-OR).
There have been many items in the media on this silly exercise aimed at proving to someone --anyone -- that bipartisanship and lovey dovey relationships will prevail now that the horrific shootings in Tucson have shown us the way. Perhaps it's just another way to avoid discussing the conflicting realities that Americans face depending on whether we are among the corporate/defense/homeland security "winners" or among those having an increasingly hard time living from paycheck to paycheck, holding onto our homes or getting any paycheck at all. That would constitute "class warfare" and the powers that be ain't having any of that.
The message: Buck up and shut up or else you, too, may find yourself depending on a disappearing safety net as even more jobs are shipped overseas to fatten the already exploding profits and gains of the ruling class. After all, our Dem candidates need money from the "winners" to fund their 2012 campaigns! What do mere working class Americans have to offer in that regard -- except all the GOTV grunt work the wealthy and connected won't touch?
Jobs, Jobs, Jobs ... in China
I don't know about you, but it matters not a whit to me where members of Congress sit during the President's annual speech. The address is supposed to center on enlightening us as to where we are and where he intends to steer us in the future. This, at a time when joblessness, futility, falling expectations and a spectacular sense of instability infects everyone who isn't protected by class or connections from the economic horrors that abound. Even worse, these are horrors unleashed by the very parties who are still being rewarded, coddled or catered to by Obama and many other alleged Dems. Instead of honestly addressing this mess, the SOTU has become just another orchestrated exercise in campaign spin, with designated applause lines and standing ovation markers, "previews" and leaks and, as we're told by the Obama PR machine, will feature the most interactive and open process ever surrounding a SOTU.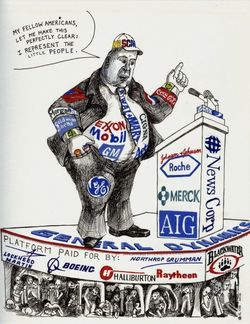 Click image for larger version
Great, we can all submit our comments and questions and interact with underlings in a meaningless high-tech demonstration of pandering. They liked to "listen;" they just don't let anything that's said influence what they do. For instance, no matter what real Democrats think, Obama is bound and determined to continue populating his administration with corporate sops like Jeffrey Immelt  of GE -- perpetrator of the infamous "China, China, China, China, China" outburst and head of a corporation that got $16 BILLION in corporate welfare from taxpayers because his speculation addiction landed his company in debt.
As Mike Elk of the Campaign for America's future says, "even as Immelt has been calling for manufacturing in the U.S., his company has been shutting U.S. plants to move the work to China." This is the guy Obama wants running his new jobs, jobs, jobs effort. I'm not the only one who finds that obscene.
Dissing the Base
Too bad the President and way too many other Dems continue to brag among themselves and in press leaks that they don't have to listen to their Party's base. As they sneeringly like to point out, where else are we to go if we don't like the Obama-Dems increasingly conservative, corporatist, anti-working class stance? 
An editorial in Sunday's Santa Fe New Mexican puts it this way:
As he prepares his third State of the Union views with Congress and the rest of the country, the president should have last week's Capitol Hill mood on his side. Even more weighty on his side of the fulcrum is Obama's latest bow to conservatism: He has come out so loudly and articulately against "unreasonable" governmental regulation that he makes New Mexico's Gov. Susana Martínez look like a lefty by comparison.

At the same time, he was embracing the Wall Street whose lead schemers led the nation into recession, hiring at least a couple of all-too-usual suspects as his closest advisers.

This shift, pretty clearly and pretty cynically aimed at the 2012 election, is just the latest of disappointments to the president's liberal base — but where else can the left turn? It's music to the righties, and pretty appealing to the independents he and his general-election opponent would need to win.
We'll see about that. I think the Dems in DC and all through the Party infrastructure, from county to state Parties and on up through the DNC, Obama's OFA fan club and legislative capitols around the nation should take a walk on the wild side and mingle with ordinary Democrats and actually pay attention to what their formerly dependable base voters are feeling, saying and threatening to do. Now, before it's too late. If the Dem poobahs think everyone is going to fall into line AGAIN and vote for the "lesser of two evils," they're disconnected from economic and political realities in ways both profound and dangerous. They just don't get it. And unless they start getting it, Dems will lose.
Sick of It
As the insiders and power brokers proceed as if it's business as usual -- bragging about their ability to ignore core Democratic values and still get widespread Dem support -- there is a very tangible and very angry undertow gaining strength among the Dem electorate that may well pull more candidates into the undertow than went down in 2010. We're sick of Democrats mouthing right-wing platitudes instead of fighting for working families and against the status quo. We're sick of Democrats who mouth pro-working class platitudes and do nothing when push comes to shove.
We're sick of Democrats with power who brag on Twitter and FaceBook about their fancy dinners out while allegedly doing the Party's business, and getting not a scintilla of information about what was discussed. We're sick of Democrats who refuse to respond to earnest phone calls, emails and messages from Party regulars who see a sinking ship and have the nerve to point it out. We're sick of Democrats like Obama who continue to kiss the asses of those dedicated to destroying the hard-fought benefits of the New Deal and beyond, and who think it's just hunky dory to help nurture an economic coup that leaves most Americans struggling, jobless or homeless.
Keep it up, Democratic elites, and see what happens at the ballot boxes in 2012. You're being swamped by a sophisticated, abundantly funded and well organized right-wing messaging machine that's both local and nationwide in scope. You're treating your base like we're garbage that can be ignored and insulted. You're turning into a lazy and entirely compromised Party of, by and for the corporate interests unleashed by the Citizens United decision. You're letting billions and billions of dollars continue to flow into neverending conflicts in Iraq, Afghanistan, Pakistan and elsewhere to feed the defense-intelligence cabal. You can't really believe we'll stay on board, can you?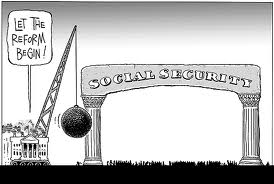 When we have a supposedly Democratic president who is blatantly toying with the idea of cutting Social Security and Medicare, and making noise that he's all too willing to join Republicans in trying to balance the budget on the backs of already burdened workers, somebody better speak up and put a stop to it. If not, the entire Dem ticket across the nation will face defeat in massive numbers. Count on it.
January 24, 2011 at 01:01 PM in Corporatism, Democratic Party, Economy, Populism, Jobs, Obama Administration, Progressivism, Social Security | Permalink | Comments (8)
Thursday, December 16, 2010
(Updated: Heinrich, Lujan Vote NO) House Passes Tax Cut Deal 277-148; Estate Tax Amendment Fails
Update: Rep. Martin Heinrich and Rep. Ben Ray Lujan voted NO. Rep. Harry Teague voted YES. Here's the roll call tally. I consider the NO votes of Martin and Ben Ray to be demonstrative of their having the courage of their convictions -- and the courage to represent ours. A deeply felt thank you goes out to both of them.
***********
The House of Representatives has passed the Obama-GOP tax cut deal on a 277-148 vote, sending the bill to the president. Earlier, an amendment to make the estate tax cut smaller was defeated in response to threats that it would scuttle the entire tax deal because it would have to go back to the Senate. 139 Democrats voted for the deal and 112 opposed it. On the GOP side, 138 voted for it and 36 voted against it.
December 16, 2010 at 10:20 PM in Economy, Populism, Obama Administration, Rep. Ben Ray Lujan (NM-03), Rep. Harry Teague (NM-02), Rep. Martin Heinrich (NM-01), Social Security, Taxes | Permalink | Comments (3)
Wednesday, December 15, 2010
Tax Cut Deal Passes Senate; Senators Tom Udall and Jeff Bingaman Vote No

Sen. Bingaman speaks on tax bill yesterday on Senate floor
As expected, President Obama's $858 billion "compromise" tax cut bill passed the U.S. Senate today by a margin of 81-19. I'm proud to say that both of New Mexico's Senators -- Jeff Bingaman and Tom Udall -- voted against passage. Thank you, Senators! The legislation goes next to the House.
Senator Bingaman, who also voted against cloture on the bill yesterday, explained his strong opposition to the compromise bill in a statement on the Senate floor yesterday (video above, text here).
Senator Udall, who voted for cloture yesterday because of his concerns about the use of the filibuster to obstruct Senate business, released this statement after today's vote on the bill itself:
While I understand the value of a compromise, the literal costs of this deal for future generations of Americans is too much to concede. With a depressed economy and high unemployment we should be finding ways to create jobs, pull America's middle class from the edge and bolster our economy. Instead, this proposal will drive our national deficit upwards another $900 billion without any evidence that the deal struck would help our economy in the long-term.

In fact, economic experts point to the contrary. In terms of stimulating the economy, tax cuts for millionaires and billionaires is not an effective strategy. And a compromise that significantly increases our already unsustainable debt while failing to spark job growth and the economy isn't much of a compromise at all, and certainly not one I can support.
According to a Washington Post article, three amendments were decisively rejected before the Senate voted on the bill. An amendment proposed by Sen. Jim DeMint (R-SC), would have permanently extended all of the Bush tax cuts. Another, introduced by Sen. Bernard Sanders (I-VT), would have excluded the wealthiest 2 percent of Americans from the tax-cut extension.
House Dems reportedly met last night and "discussed ways to scuttle the provision on estate taxes that GOP negotiators won from Obama. Under the deal, the first $10 million of an estate would not be taxed and the rest would be subject to a 35% tax rate." According to the Washington Post:
Outraged by the agreement to exempt individual estates worth as much as $5 million from taxation, senior [House] Democrats said they would press to lower the threshold to $3.5 million. They also want to impose a stiffer tax on larger estates, by setting the rate at 45 percent rather than the 35 percent demanded by Republicans and agreed to by Obama.

... House leaders were also considering a proposal by Rep. Brad Sherman (D-Calif.) to convert the payroll tax holiday into a one-time refund check that would be issued to every American worker early next year. Sherman said the alternative was designed not only to get cash more quickly into the hands of consumers, but also to protect Social Security. Some Democrats fear that Republicans would try to extend the one-year payroll tax holiday, permanently reducing the flow of funds to Social Security at a time when the GOP and deficit hawks in both parties are urging lawmakers to cut benefits for future retirees.
If any amendments are passed in the House, the bill would have to go back to the Senate for further action. The House vote is expected to take place on Thursday.
December 15, 2010 at 12:36 PM in Economy, Populism, Obama Administration, Sen. Jeff Bingaman, Sen. Tom Udall, Social Security, Taxes | Permalink | Comments (0)
Rep. Martin Heinrich Op-Ed: Allow Tax Cuts for Wealthiest 2% to Expire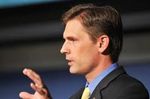 It's always satisfying when our Democratic officeholders go on the record defending Democratic values and a reasoned, common-sense approach to the challenges we face in the nation. This excellent op-ed by Rep. Martin Heinrich (NM-01) ran in today's Albuquerque Journal:
Wealthy's Tax Break Costly
By U.S. Rep. Martin Heinrich
New Mexico First Congressional District
Over the last two years, we witnessed a groundswell of anger regarding the size of the federal deficit. This angst reached a fevered pitch in the weeks leading up to the November election as voters demanded that Washington rein in the deficit and make responsible choices about the economic future of our nation.
As we continue working to get America's economy back on track, the Congress is considering a number of alternatives to create jobs, spur investment and strengthen the economy, including possibly extending some or all of the 2001 and 2003 Bush tax cuts. Earlier this month, I voted to extend these tax cuts for all Americans making less than $250,000, and the bill passed the House despite the near unanimous opposition from congressional Republicans. Unfortunately, this bill died at the hands of the Republicans in the Senate.
I want to be 100 percent clear that I support extending the tax cuts for the 98 percent of New Mexicans who make less than $250,000 a year. What's at issue is whether to extend the Bush tax cuts for the wealthiest 2 percent of Americans.
There are several reasons that we must allow the cuts on millionaires and billionaires to expire, but chief among them is the simple reason that we can't afford it. If we pass this unfunded tax cut for the very wealthy we'll have to borrow another $900 billion, most of it from China, only to be redistributed to America's millionaires and billionaires. We shouldn't saddle our kids with billions in debt just to provide tax cuts for the very rich.
Just months after the Recovery Act became law, congressional Republicans immediately began their campaign to frame it as a failure or wasted stimulus. Where were the results, they cried. These tax cuts for millionaires and billionaires have been in place for the better part of the last decade. Where are the results? If tax cuts for millionaires and billionaires were in fact the silver bullet to our economic woes, we would not have just gone through the worst recession since the Great Depression because these tax cuts have been the law of the land since 2003.
Beyond possible extension of tax cuts for millionaires and billionaires, I have great concern about some other pieces of the proposed tax compromise. First, the estate tax provision as currently outlined would exempt estates valued at less than $5 million and set the maximum rate at 35 percent. This would add $25 billion to the deficit over two years and only benefit 6,600 estates across the nation.
Additionally, it's estimated that the proposed cuts to Social Security would decrease the amount used to fund the system by approximately one third. Estimates suggest this would require the government to borrow an additional $112 billion to shore up the Social Security trust fund. Opening up Social Security or Medicare to even greater budgetary uncertainty should be avoided at all costs.
Finally, any tax cut package should include an extension of the renewable energy credits that have a proven track record of job creation.
In the months and years to come, we'll surely have some tough choices to make — but this isn't one of them. Securing the future of the middle class without unnecessarily adding to the deficit to benefit the very rich is the right thing to do.
This op-ed is also posted on Rep. Heinrich's website.
December 15, 2010 at 11:02 AM in Economy, Populism, Guest Blogger, Obama Administration, Rep. Martin Heinrich (NM-01), Social Security, Taxes | Permalink | Comments (0)
Friday, December 03, 2010
NM Seniors and Retirees Laud Defeat of Social Security Cuts (At Least For Now)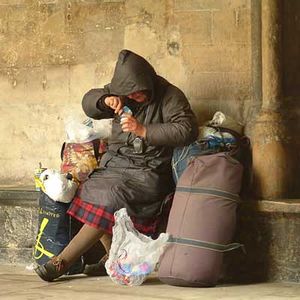 The (Let Them Eat) Cat Food Commission -- er, the National Commission on Fiscal Reform and Responsibility -- a bunch of mostly old, white "deficit hawks" appointed by President Obama to come up with "bipartisan" ways to decrease the federal deficit -- has failed to create a plan that 14 of its 18 members could support, as required. They didn't even bother to take a final vote. However, based on nonbinding statements, these members were opposed to the proposal: Reps. Jan Schakowsky (D-IL), Xavier Becerra (D-CA), Paul Ryan (R-WI) and Dave Camp (R-MI), Sen. Max Baucus (D-MT) and former SEIU President Andy Stern.
The draconian master plan, drafted at the direction of former Senator and crabby Republican codger Alan Simpson and Clinton retread Erskine Bowles, a hero of the old "centrist" DLC era, includes suggestions to cut Social Security benefits and raise taxes, slash discretionary spending including defense, eliminate the employer-tax exclusion for health care and the mortgage-interest deduction, and "does nothing in particular to deal with the resulting chaos in the employer-based health-insurance market or the housing market," according to Ezra Klein. Robert Reich has pointed out what's wrong the entire approach and Paul Krugman has described the utterly misguided priorities of the plan.
Token progressive member, Rep. Jan Schakowsky (D-IL 9), did come up with an alternate plan that focused more on raising revenues than on squeezing folks who've already been squeezed into near or full blown poverty by the global corporatist "free" trade Wall Street deregulated plutocracy on steroids economy we now have. Unfortunately, but not surprisingly, the poobahs at the top wouldn't give her the time of day, in a manner similar to the way in which single-payer heath care was "taken off the table" by fiat. We don't want to piss off the deep-pocketed campaign donor class, now do we?
In response to today's news, the following statement was issued by Barbara Pardo, President of the NM Alliance for Retired Americans:
"NM seniors and retirees temporarily dodged a bullet when Commission members today rejected their co-chairs' proposal to drastically cut Social Security benefits and increase the retirement age. We should never try to balance the budget on the backs of current and future retirees, particularly when Social Security has not added one cent to the deficit.
"Now that the Commission has closed its doors, we hope that we can have a more honest debate on federal spending. While it was encouraging to hear panel members acknowledge there is no link between Social Security and the deficit, it was also galling that many of the Commission members pushing draconian cuts in Social Security are also the ones leading the fight to extend tax cuts for the wealthiest Americans – which won't help working families in New Mexico at all.
"Social Security is one of America's greatest success stories, one that has kept generations of seniors out of poverty. In New Mexico, Social Security helps to keep nearly 17% -- over 335,000 -- of our seniors, retirees and people with disabilities out of poverty, and it contributes close to $4 billion to the NM economy in annual payments to these beneficiaries. We hope that today is the beginning of a new chapter in the debate on the future of the economic & retirement security in America, one that seeks to strengthen – not weaken – the economic well-being of millions of working families who are struggling to make ends meet.
"Social Security did not create our nation's fiscal problems, nor should it be used to fix them. Conservatives should stop lying about Social Security and tax the rich and save the Middle Class, instead. On behalf of the 13,000 members of the NM Alliance for Retired Americans, I want to thank the Commission members who had the courage to stand up for our nation's seniors, retirees and workers."
December 3, 2010 at 03:25 PM in Corporatism, Economy, Populism, Obama Administration, Senior Citizens, Social Security, Taxes | Permalink | Comments (1)
Wednesday, October 13, 2010
New Heinrich Ad: Liz Says, 'Mr. Barela, Don't Mess With My Social Security'
In my view, Rep. Martin Heinrich's campaign has produced some of the most effective ads of this election cycle in New Mexico, and their latest 30-second spot is no exception. Their new ad, entitled "Mess," (video above, text below), features a moving testimony by a woman identified as Liz, an Albuquerque senior who worries that Republican lobbyist Jon Barela will turn her Social Security over to the whims of Wall Street. After describing how much she depends on Social Security, Liz says:
I don't trust this Jon Barela. Times are tough for people like me. Mr. Barela, don't mess with my Social Security.
"Social Security has been a bedrock promise for 75 years, based on the premise that if you work hard and pay into the system you will have the stability and security of guaranteed income in your older years," Rep. Heinrich said in a statement released about the ad. "Instead of working to dismantle Social Security, I am committed to work across the aisle to strengthen the program for seniors like Liz, and for generations to come."
People need to know that lobbyist Jon Barela stands with Republicans who promise to privatize and cut Social Security-jeopardizing the retirement security for millions of American workers and their families. This ad does an excellent job of getting that message across in no uncertain terms -- and showcasing who would get hurt if Republicans have their way.
Check out this fact sheet prepared by the campaign that documents the plans for Social Security privatization being pushed by House Republican leaders -- and how these same leaders are supporting Jon Barelas with campaign donations. In other words, Barela is being backed by his party's House leadership because he is in sync with their planes to drastically cut and privatize Social Security.
The fact sheet also documents the fact that Jon Barela has been endorsed by the FreedomWorks PAC, which is the campaign arm of the group that has mentored the tea party movement. The group, chaired by former U.S. House Majority Leader Dick Armey, called Barela a "fiscal hero" in its endorsement. FreedomWorks also wants to privatize Social Security.
Liz, the woman who speaks in this ad, is a 69 year old Navy Veteran, according to the Heinrich campaign. She was a disbursing clerk in San Diego, California. Her husband Tommy, also a Navy Veteran, was stationed with her in San Diego and then did a tour on the USS Bellatrix. Later, he worked as an electrician and was a member of his local IBEW Union.
Liz and her family have lived in the same house in Albuquerque's South Valley for 47 years. They have four daughters who are all public school educated and college graduates (and very proud of it). They have Tommy's pension, but Liz depends on Social Security to help cover health costs.
Transcript:
Liz: Five hundred and thirty dollars a month. That's my Social Security. I get by, but I couldn't with out it.
Voiceover: New Mexico seniors like Liz rely on Social Security, but Jon Barela sides with the politicians and special interests who want to privatize it. Meaning Barela and friends would risk Social Security in the stock market.
Liz: I don't trust this Jon Barela. Times are tough enough for people like me. Mr. Barela don't mess with my Social Security.
Martin Heinrich: I'm Martin Heinrich and I approve this message.
To see more posts about the NM-01 congressional race, visit our archive.
October 13, 2010 at 10:19 AM in Jon Barela, NM-01 Congressional Race 2010, Political Ads, Rep. Martin Heinrich (NM-01), Right Wing, Social Security | Permalink | Comments (9)
Wednesday, June 30, 2010
The Common Sense Solution to Deficits? Tax Those Who Have Gotten a Free Ride
Nice rundown by Tracy Dingmann at Clearly New Mexico on the America Speaks town halls on the federal budget that took place in cities nationwide this past Saturday, including Albuquerque. Also be sure to follow her links to a couple of good posts on this on New Mexico FBIHOP.
The intent of the town halls has been called into question, with critics noting that one of their primary organizers -- billionaire Pete Peterson -- has been intent on making drastic cuts to "entitlements" like Social Security and Medicare for many years. Clearly, the focus of the events was to encourage participants to see our already meager social safety net as the main culprit in deficit spending, and to ignore the impact of such things as the massive revenue losses created by Bush's tax cuts for the wealthy and no-end-in-sight spending on wars in Iraq and Afghanistan which Bush and the Congress have refused to pay for by raising revenues.
Despite the thinly veiled attempt by Peterson et al. to push attendees towards pre-conceived, right-wing notions about government spending and taxation -- not to mention that the makeup of attendees was not representative of American demographics -- a majority of participants managed to see things through a different, more progressive lens. As noted in an article on New Deal 2.0:
Remarkably, however, AmericaSpeaks got lucky (or perhaps, from Peterson's point of view, unlucky.) Despite all the biases, on several issues town hall participants came up with opinions not very different from those that have been expressed by majorities of Americans in dozens of well-designed national surveys. Participants opposed cuts in Social Security benefits, insisting that benefits must be preserved when balancing the budget. They wanted to strengthen the economy, favoring the current stimulus bill (stalled in the Senate) by a margin of 51% to 38%. In order to reduce budget deficits, most favored cutting defense spending and enacting progressive tax measures: raising the payroll tax "cap" so that incomes over $106,800 are subject to the tax (85% in favor); raising high-end corporate and personal income taxes; and imposing new taxes on carbon and on securities transactions. Only on the Social Security retirement age did the results conspicuously stray from actual public opinion.
Dean Baker, a critic of the manipulative nature of the town halls, provides another good analysis of how the America Speaks effort backfired on Peterson and other anti-Social Security and Medicare zealots:
Given this stacked deck the participants rose up in revolt. They demanded the option to vote on a single-payer type health care system. The idea being to reduce costs by making health care more efficient rather than just cutting services in Medicare and other public sector programs. They also voted overwhelmingly for defense cuts and for every progressive tax option in the book, even though many had been seriously mischaracterized. For example, they listed the potential revenue from a financial speculation tax in 2025 as $30 billion a year even though there is good reason, based on the experience of other countries, to believe that we could raise close to ten times this amount.
Richard (RJ) Eskow, who also warned beforehand that the town halls were meant to persuade rather than sample, came away from the experience calling them "A Mind Control Experiment Gone Horribly Right."
And the Dems?
In response to right-wing pressure, President Obama has appointed what's being called a "deficit commission" to wrangle with a federal deficit that suddenly concerns Republicans and corporate-loving Democrats, despite the fact that most respected economists say cutting spending during a deep and widespread "recession" would be economic suicide. Take Paul Krugman, for example, who says such cuts -- which were also pushed at the recent G20 confab -- would create a Third Depression. Many progressives and Democrats are not amused, including Naomi Klein, who views such proposals as a way to force ordinary people to pay for a crisis caused by wealthy elites and greedy bankers.
Isn't it time we do the obvious to clean up the financial chaos produced by mega-corporations and wealthy chiselers? Tax the people who made out like bandits during the deregulation, de-taxation free for all -- globally, nationally and even right here in New Mexico. Democratic candidates, officeholders and leaders -- are you listening?
Working families, teachers, Social Security recipients, those on Medicaid or Medicare and other ordinary Americans cannot take additional cuts so that the most well off among us can continue to avoid paying their fare share for the common good. There's no way around it and it's time for more Democratic leaders to start speaking truth to power instead of discussing what ails us entirely within right-wing frames that deem vital services we pay for as "entitlements."
June 30, 2010 at 02:03 PM in Corporatism, Economy, Populism, Finance, Investments, Progressivism, Public Policy, Right Wing, Social Security, Taxes | Permalink | Comments (4)
Friday, June 25, 2010
NM Alliance for Retired Americans Issues Statement Critical of America Speaks Town Halls
This afternoon, the NM Alliance for Retired Americans released a statement critical of the America Speaks "town halls" that will be held in 20 cities tomorrow, including in Albuquerque (must register) at the downtown Convention Center. They join a growing backlash against the allegedly nonpartisan, grassroots events from MoveOn, as well as progressive voices on FireDogLake, Huffington Post (here and here) and right here on the DFNM blog. According to the NM ARA:
As income and wealth inequality hits record highs in the US since the Great Depression, Seniors in New Mexico are concerned that the national forums on the US debt, known as America Speaks -- which are backed by a billionaire enemy of public programs, the Pete Peterson Foundation -- will scapegoat Social Security instead of targeting the dangerous tax breaks, unfunded wars and rising health care costs as the real enemy to our national economic heatlh.
"Social Security isn't the problem; it -- and progressive taxation -- is actually the solution to economic security, especially in NM, where our communities rely on its promise to working class families who fund it with their hard earned incomes," said Barbara Pardo, NM Alliance for Retired Americans President and AFSCME Retiree. "The America Speaks folks have it exactly wrong," Pardo said after reading the America Speaks background materials that fail to consider a Public Option, like Medicare for All, to remedy our skyrocketing healthcare costs that contribute heavily to the national debt.
"New Mexico can't afford any attacks on public programs in these hard times, and Social Security is the People's retirement fund in a Wall Street world. Pete Peterson should pay fair taxes if he cares about the national debt; don't come after our efficient and successful programs that Seniors have paid into and need," Pardo added. "Social Security and Medicare serve hundreds of thousands of New Mexicans of all ages each day at 1-3% administrative costs," she continued. 
NM ARA member and retired Social Security worker, Roy Aragon, reminds us of the federal program's success, saying, "Social Security's administration fees are less than 1%...no Wall Street banker can do that with your private retirement account!"
The NM ARA demands that cuts to our national debt start with our problems, not with our national solutions, like Social Security and Medicare. America Speaks staff are slated to present a report to President Obama's Fiscal Commission, and Alliance members will be actively engaged in making sure that document isn't biased against the public programs that have made America great.
Please join the NM Alliance at 9:00 AM tomorrow (Saturday, June 26) at the Albuquerque Convention Center for a rally for our public programs and press conference. Some Alliance members will participate in the America Speaks event afterward to try to counter the spin and lies about our national debt.
If you can't attend tomorrow's America Speaks event in person to fight back against their cut "entitlements" mindset, you can visit their national website to watch a webcast and participate in live blogging from 9:30 AM to 4:00 PM Mountain time. Express yourself. 
June 25, 2010 at 05:21 PM in Corporatism, Economy, Populism, Events, Social Security | Permalink | Comments (1)
Tuesday, June 30, 2009
Catch Up With Rep. Heinrich During Independence Day Recess
U.S. Representative Martin Heinrich will be back in New Mexico's First Congressional District during Congress' Independence Day recess and will be meeting with constituents and participating in several public events. A commute with constituents on the Rail Runner and a town hall on preserving Social Security and Medicare are on the schedule. See below for details.
Wednesday, July 1, 2009
4:15-5:33 p.m. MDT "Commuting With Your Congressman"
Rep. Heinrich will hold office hours on the New Mexico Rail Runner Express to give constituents the opportunity to meet with their U.S. Representative while utilizing mass transit. Rep. Heinrich will answer commuters' questions and hear about the issues most important to them.
Schedule:
New Mexico Rail Runner Express
Albuquerque Downtown Station to Sandoval County/US 550 Station:
Depart ABQ: 4:15 p.m., Arrive US550: 4:43 p.m. (Train #516)
Depart US550: 5:05 p.m., Arrive ABQ: 5:33 p.m. (Train #511)
Thursday, July 2, 2009
10:00 – 11:30 a.m. MDT
Town Hall: National Committee to Preserve Social Security & Medicare
Rep. Heinrich will host a town hall to discuss issues facing New Mexico's seniors and their families, such as Medicare, health care, and Social Security.
Manzano Mesa Multigenerational Center
501 Elizabeth St. SE, Albuquerque, NM 87123
Panelists include:

Secretary Cindy Padilla, New Mexico Aging and Long-Term Services Department
Ellen Costilla, Manager, City of Albuquerque, Senior Information Programs
Mike Wilson, District Manager, Social Security Administration
Max Richtman, Executive Vice President, National Committee to Preserve Social Security and Medicare
Dr. Luciano Baca, Public Policy Volunteer, AARP
Rep. Heinrich will also be participating in several events not open to the general public. These include a keynote address to Sandia National Labs employees, the kickoff of a health care listening tour with stops at Case de Salud, Los Griegos Health and Social Service Center and the UNM Department of Emergency Medicine and a tour of the UNM Science & Technology Park.
June 30, 2009 at 08:56 AM in Events, Healthcare, NM Congressional Delegation, Rep. Martin Heinrich (NM-01), Social Security | Permalink | Comments (2)