Tuesday, August 09, 2011
8/10: Sen. Tom Udall to Chair Senate Field Hearing on DWI in ABQ
On Wednesday, August 10, Senator Tom Udall will chair a field hearing titled "Fighting Drunk Driving: Lessons Learned from New Mexico" from 11:30 AM to 1:00 PM in Room 2404 at the University of New Mexico Law School located at 1117 Stanford Drive NE in Albuquerquea. Udall will convene an official Senate field hearing of the Senate Committee on Commerce, Science and Transportation, of which he is a member.
The hearing will include testimony from leaders and advocates on the history of DWI in New Mexico, its progress in reducing drunk driving, ongoing challenges, and potential solutions. The public is welcome to attend the hearing, but because this is an official Senate hearing, testimony will be limited to witnesses.
Because Sen. Udall believes public input is important, however, he invites interested parties to submit written comments that will be included in the official record of the hearing. Those interested in further instruction on submitting written comments for the record should contact Udall's Albuquerque office at 505-346-6791.
Witnesses at the hearing will include:
Panel I: New Mexico's Approach to Drunk Driving
Mr. Ronald Medford, Deputy Administrator, National Highway Traffic Safety Administration, U.S. Department of Transportation
Mr. Michael R. Sandoval, Director, Traffic Safety Division, New Mexico Department of Transportation
Panel II: Strategies Employed in New Mexico to Combat Drunk Driving and Reduce Road Fatalities
The Honorable Richard J. Berry, Mayor, City of Albuquerque, Albuquerque, NM
Mr. Richard Williams, Chief of Police, Las Cruces Police Department
Ms. Lora Lee Ortiz, Executive Director, Mothers Against Drunk Driving New Mexico
Dr. Cameron Crandall, Associate Professor and Vice Chair for Research, University of New Mexico Hospital, University of New Mexico, Department of Emergency Medicine
Panel III: Emerging Technologies for Reducing the Rate of Drunk Driving
Ms. Susan A. Ferguson, Ph.D., Program Manager, Driver Alcohol Detection System for Safety
Mr. David Culver, Vice President, Government Relations, Distilled Spirits Council DISCUS
Personally, I'm disappointed that it appears little or no attention will be paid to alcoholism as an addictive disease or to integrating treatment options into the discussion of possible ways to reduce drunken driving. I think much could also be done in terms of educating the public, and particularly youth, about the disease of alcoholism, the availability of treatments for addiction and the facts about alcohol impairment and responsible drinking.
As New Mexico's Attorney General, Udall made fighting DWI a priority and worked with the Legislature to enact tougher laws against offenders. In both the House and Senate, Udall has championed efforts to increase enforcement, improve public awareness, and build on proven methods for DWI prevention, like ignition interlocks and other emerging prevention technologies.
August 9, 2011 at 03:02 PM in Drugs, Alcohol, Events, Sen. Jeff Bingaman | Permalink | Comments (0)
Tuesday, August 02, 2011
Senate Passes Debt Ceiling Budget Bill: Statements by Bingaman, Udall, Balderas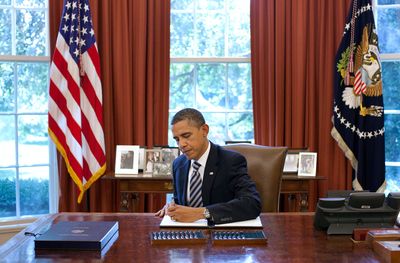 The U.S. Senate today passed S.365, the Budget Control Act of 2011, by a vote of 74-26. (On the House side yesterday, Congressmen Martin Heinrich and Steve Pearce voted yes; Rep. Ben Ray Lujan voted no.) I'm sorry to say that, like most Democrats in the Senate, Jeff Bingaman (D-NM) and Tom Udall (D-NM) voted for the legislation, although they both made it clear they weren't pleased about having to do so. Sen. Udall was particularly vocal on that point.
Only six Dem Senators voted no -- Gillibrand (D-NY), Harkin (D-IA), Lautenberg (D-NJ), Menendez (D-NJ), Merkley (D-OR), Nelson (D-NE) -- as did Bernie Sanders (I-VT). President Obama wasted no time in signing the bill in the Oval office after the Senate action (above).
Udall
Senator Udall delivered remarks on the Senate floor this morning prior to his vote. Below is the video of the speech, which Udall's office aptly entitled, "This Deal Stinks," and you can find the text version here. Excerpt: "As my friend, the good Senator from Vermont, said yesterday -– this package is 'grotesquely unfair and bad economic policy.' While I firmly believe we must take steps to rein in our deficit this package is far from the ideal way to do so."
Bingaman
Although Bingaman believes the plan is far from perfect, he said he decided to vote for it to avoid a national economic crisis.
"There are reasons to vote for this package and reasons to vote against it. One of my main concerns about this proposal is that it does not raise additional revenue. Every other deficit reduction package we've considered in my nearly 30 years in the Senate has contained both cuts and additional revenue, and that is the balanced approach I believe we should have taken in this case.
"The other major concern I have about this plan is the process by which it came together. I believe approving this proposal could embolden Members of Congress in the future to hold our economy hostage to their demands, and that is a dangerous precedent for the country.
"I decided to vote for this compromise legislation, however, because it prevents our country from going into financial default, which would be a catastrophe for the economy of the United States and the world.
"Finally, the package does accomplish long-term deficit reduction, which I believe needs to be accomplished. Now Congress must turn its attention to what should be our No. 1 priority: job creation."
Balderas
Democratic U.S. Senate candidate Hector Balderas said he would have voted for the bill because default would have been even worse, and released this statement expressing his views about the legislation:
"This plan is not a compromise. It's extortion by those in the Tea Party that would hold our economy hostage and force America to default on its obligations.
"But while I'm disturbed by much in this plan, default would have been far worse. I would have voted 'yes' in order to avoid historic default and/or a costly downgrade in our credit, either of which would have had a devastating economic impact on New Mexico families.
"The most disturbing part of all of this, is that we could have avoided this difficult fiscal situation in the first place. There's no question that we need to be serious about reducing our deficit. But we could have done it by taking a long-term, balanced approach that looked at strategic spending cuts, closing unfair tax loopholes for the wealthy, and actually growing the economy for the middle class. If people in Washington were serious about tackling the problem, they wouldn't have irresponsibly brought us to the brink of economic catastrophe just to score ideological points.
"Avoiding a default on our obligations is the bare minimum we expect from Washington. Economic disaster should never be threatened as leverage. But that's what Tea Party elements in Washington made it clear that they were willing to risk. They threatened Social Security and Medicare payments, veterans benefits, and even pay for our active duty military personnel. They've shaken confidence in the full faith and credit of the United States government. Their approach has resulted in both the the United States and New Mexico being placed on credit watch. Recent reports show that their approach actually cost taxpayers $1.7 billion in additional interest payments that wouldn't have been charged before this debacle began. And so this deal is the only way to protect New Mexicans from further damage from their fiscally and economically destructive approach.
"Now that we've averted this short-term crisis, it's time for Washington to actually fix the problem. We need to ensure that we are never on the brink of catastrophic default again. And we need to tackle our deficit in a responsible and balanced way. That means balancing spending cuts with real revenue, closing tax loopholes for the wealthiest Americans and largest corporations, protecting our safety net, and growing the economy by creating jobs. And the only way to create jobs is by being smart and investing in programs that will help more New Mexicans participate in our economy -- like investment in education, innovation, protecting unemployment benefits for those trying to get back on their feet, and helping small businesses grow and succeed."
Republican Senate Candidates
According to the National Journal, Repubican Senate candidate and former Rep. Heather Wilson released a statement opposing the bill, saying she is worried that the consequences to national security would be "severe."
"After all the debate surrounding this bill, in the end, it is just not good enough and I do not support it," Wilson said. "Our government still spends far more money than it takes in, and this bill does very little to change that. If we want a better bill, we need a better Senate."
As for the other two Republican candidates for Senate, Lt. Gov. John Sanchez was against it and Greg Sowards also said he would have voted no.
New Mexico Senate Majority Leader
State Senator Michael S. Sanchez released this statement yesterday about the debt ceiling deal and congratulating the President for his "strong leadership."
Official White House Photo by Pete Souza.
August 2, 2011 at 04:48 PM in Economy, Populism, Hector Balderas, Jobs, Right Wing, Sen. Jeff Bingaman, Sen. Tom Udall, Taxes | Permalink | Comments (19)
Sunday, July 31, 2011
Rep. Raul Grijalva: I Will Not Support the Emerging Debt Deal! (Dem NM Delegation and Candidates Mute Except for Eric Griego)
There's at least one real Democrat left in the House -- the courageous and proudly liberal Raul Grijalva. I personally will not vote for any Democrat who votes for the "deal" that gives away the store on every core Dem value and extracts nothing of value in return. The "deal" contains provisions that are incredibly anti-working and middle class, anti-everything we believe in. Yet Obama and others are painting it as a victory for "compromise" despite the horrific content of the "compromise."
Obama has made a habit of putting process -- which he and his handlers think makes him look like a sensible, balanced centrist -- over content. Anyone even scanning the content that's emerging on this deal can clearly see that it will create an expanding nightmare for ordinary Americans for decades to come. It is profoundly anti-Democratic, and even anti-democratic with its "Super Congress" provisions and horrendous triggers. And yet I predict almost all of our Dem elected officials and candidates will tout it as a huge victory. Nothing could be further from the truth.
Our elected Dems and candidates should be pushing the President relentlessly to raise the debt ceiling using the 14th amendment and nothing else. I haven't heard a peep on that score out of Rep. Martin Heinrich, Rep. Ben Ray Lujan, Sen. Jeff Bingman, Sen. Tom Udall, Senate candidate Hector Balderas or NM-01 candidate Marty Chavez. CD-1 candidate Eric Griego has been the only one pushing for the 14th amendment way out of this horror story. Bravo on that score.
Rep. Grijalva's powerful statement, released today:
I Will Not Support the Emerging Debt Deal
When a crisis faces our nation, and decisions have to be made, we look to our elected officials to provide the guidance and direction that will help us persevere. In the face of this manufactured debt ceiling crisis, many Members of Congress have failed to lead and are willing to substantially weaken many of the programs that make our nation great.
I will not support the emerging debt deal
I will have no part of a deal that cuts Social Security, Medicare and Medicaid to appease the farthest reaches of the right wing of the Republican Party. It is unconscionable to put these programs on the chopping block and ignore the voices and beliefs of the millions of Americans who trust us to lead while continuing to give handouts to the ultra wealthy and the largest corporations. There is no human decency in that.
Rather than fly the standard of the working Americans who voted them into office, some Members of Congress are content to raise the white flag and call it "bipartisanship" or a "grand bargain". Many elected officials yearn to be leaders, but this debt deal shows that too many of them settle for being politicians.
We Progressives have stood strong against the GOP's shameless political maneuverings and disastrous ideas. When the GOP introduced the Ryan Plan to cut taxes for the rich and kill Medicare while adding $6 trillion in new debt over the next decade, we stood strong against their irrational and irresponsible plans. We offered another path and introduced the People's Budget, a straightforward and realistic plan to address our nation's short- and long-term economic needs without placing the burden on the backs of working Americans. It would balance the budget by 2021, protect the social safety net, end the wars in Iraq and Afghanistan, and importantly, put Americans back to work.
We have made our position clear for months: any deal must balance cuts and revenue. It is morally unjust to ask those Americans who are hurting the most in this recession to shoulder the burden of the GOP's irresponsible fiscal policies. Today, Progressives and everyone we represent were thrown under the bus. Rather than upholding the commitments made to our seniors and working families, this deal allows the wealthy and big corporations to keep their expensive federal handouts while cutting aid to the families who need it most.
My Progressive colleagues and I pressed Democratic leadership and the Obama administration to join us in opposing cuts to Social Security, Medicare and Medicaid. To accept this deal is to weaken the credibility of the Democratic Party. If we do not stand up for working Americans now, who will be their voice? If we do not stand up for working Americans now, will they ever trust us to again?
I reject this deal, and the American people reject this deal. The only thing we have left to do is repair the damage the GOP has done to our nation as soon as possible.
July 31, 2011 at 06:48 PM in Children and Families, Corporatism, Democratic Party, Economy, Populism, Eric Griego, Hector Balderas, NM Congressional Delegation, Obama Administration, Rep. Ben Ray Lujan (NM-03), Rep. Martin Heinrich (NM-01), Right Wing, Sen. Jeff Bingaman, Sen. Tom Udall, Senior Citizens, Taxes | Permalink | Comments (8)
Tuesday, July 19, 2011
Shocker: Obama Agrees to Endorse Repeal of DOMA Bill
Yes, it's true! After much hemming and hawing and alleged "evolving" in his position on same-sex marriage, President Obama today indicated that he supports the repeal of the notoriously unfair, manifestly unconstitutional Defense of Marriage Act (DOMA). Today, White House Press Secretary Jay Carney announced that the President will endorse the Respect for Marriage Act, sponsored by Sen. Diane Feinstein (D-CA). Both of New Mexico's Senators -- Sen. Jeff Bingaman and Sen. Tom Udall -- are now official cosponsors of Feinstein's bill.
The proposed legislation would effectively repeal DOMA -- thus freeing up states to recognize same-sex marriages performed in states where its legal and setting the stage for same-sex couples to receive the same benefits afforded to other married couples by the federal government. While Obama still does not say that he supports same-sex marriage, per se, it's still a big deal that he is now officially on the record endorsing a legislative repeal of DOMA.
Rick Jacobs, Courage Campaign Chair, had this to say today in response to the announcement:
We are delighted that today, on the eve of a historic Senate Judiciary Committee hearing, President Obama endorsed the Respect for Marriage Act. It is rare that a White House endorses a bill that has yet to pass first in either the Senate or the House. President Obama's decision to do so underscores the urgency with which the Defense of Marriage Act must be repealed. His support makes clear to all Americans that the Defense of Marriage Act has no place in our society.
Earlier this month, over 25,000 Courage Campaign members signed a letter asking the President to support this legislation. At a White House reception on June 29, the President indicated to me that he would endorse the bill. His exact words to me were, "I support repeal of DOMA. You know where I stand."

This morning, Valerie Jarrett, Senior Advisor to the President, called me referring to my conversation with the president to say that today was the day and that Jay Carney would announce the White House's support for the bill. The members of the Courage Campaign are thrilled.
Note: You can follow along with tomorrow's historic Senate hearing on the DOMA repeal bill at prop8trialtracker.com, starting at 8:00 AM MDT.
Courage Campaign is a grassroots, online organization empowering 700,000 people to push for progressive change, including LGBT equality. Since Courage Campaign partnered with Sen. Feinstein to introduce the Respect for Marriage Act on March 16, 2011, its members have targeted Sens. Klobuchar, Kohl, Udall of New Mexico, and Bingaman, asking them to support the Respect for Marriage Act. All four have agreed to do so. (Recall that Democracy for New Mexico was one of the local organizations that worked with the wonderful Courage Campaign on this project.)
Over 54,000 people have joined our ongoing campaign to convince more Senators that the time has come for DOMA to go. Courage Campaign has also launched a network of volunteer field captains (totaling 75 captains in 43 states) who are working at the grassroots level to repeal DOMA.
July 19, 2011 at 01:15 PM in Civil Liberties, GLBT Rights, Obama Administration, Sen. Jeff Bingaman, Sen. Tom Udall | Permalink | Comments (1)
Friday, July 15, 2011
Another Victory in the Fight to Overturn DOMA: Sen. Jeff Bingaman Signs on as Cosponsor!
This past May, Senator Tom Udall agreed to sign on as a cosponsor of the Respect for Marriage Act of 2011 (S. 598) sponsored by Sen. Diane Feinstein (D-CA), which would effectively repeal the so-called Defense of Marriage Act (DOMA) passed during the Clinton administration. This week New Mexico's senior Senator Jeff Bingman joined Tom, becoming the 29th Senator to publicly support the proposed legislation -- and the 28th to cosponsor the bill.
Bravo, Senator Bingaman! Now both of New Mexico's U.S. Senators are on the record as strong supporters of getting rid of the awful legislation that denies same-sex couples married in states that allow it the more than 1,000 federal benefits afforded other married couples -- and allows states to refuse to recognize same-sex marriages from other states. More important progress on the long and winding road to marriage equality in the USA.
July 20 Hearing on DOMA Repeal
And, as an email from Rick Jacobs, Chair and Founder of the Courage Campaign pointed out, the timing couldn't be better. The Senate Judiciary Committee will hold the first-ever hearing on July 20th on whether to repeal DOMA. The hearing, led by Vermont Senator Patrick Leahy, will start next Wednesday at 8:00 AM MDT. Visit Prop8TrialTracker.com to follow along.
How We Got Here
The support of Senators Udall and Bingaman came after the Democracy for New Mexico blog joined with the Courage Campaign and ProgressNow New Mexico in a campaign to garner support urging both of New Mexico's Senators to co-sponsor the repeal legislation. More than 1,000 of you signed a petition asking that they support the bill that was delivered to the offices of Senators Udall and Jeff Bingaman on May 2 by renowned LGBT rights activist Cleve Jones and same-sex couple Noreen Richards and Bernadette Koh (see video).
Many of those signing the petition included very moving and passionate statements of support for equality for same-sex couples and the entire LGBT community. You can read them here.
Thanks to everyone who participated in the effort!
July 15, 2011 at 12:09 PM in Civil Liberties, GLBT Rights, Sen. Jeff Bingaman, Sen. Tom Udall | Permalink | Comments (3)
Monday, June 27, 2011
Udall Bill Would Help Treat Vets With PTSD, TBI in Southern New Mexico
Senator Tom Udall (D-NM) has introduced legislation that he says would improve access to specialist medical care for veterans in southern New Mexico who are suffering from post-traumatic stress disorder (PTSD) and traumatic brain injury (TBI). Senator Jeff Bingaman is an original co-sponsor. Veterans in recent conflicts have suffered from high rates of PTSD and TBI as a result of their combat experiences, and treatment has often been inadequate or difficult to access.
The bill, called the Southern New Mexico and El Paso, Texas - Veterans Traumatic Brain Injury Care Improvement Act of 2011, calls for a report by the U.S. Department of Veterans Affairs on the feasibility of a new polytrauma rehabilitation center or polytrauma network site in southern New Mexico. It also asks the agency to specifically examine whether the Ft. Bayard medical center in Silver City would be a good fit for the center.
Udall says he developed the idea for the legislation after leading a discussion last fall at Ft. Bayard with New Mexico Veterans Secretary John Garcia on PTSD and other issues facing veterans. During that meeting, it was revealed that one of the biggest challenges facing veterans in southern New Mexico is finding treatment for these "invisible" wounds, which have become the signature injuries from the Afghanistan and Iraq wars.
"Veterans who have risked their lives for our country deserve convenient access to the best of care when they return home," Udall said. "Using the old Ft. Bayard medical center for a new polytrauma facility would be a win-win for the region –- it would provide veterans with much-needed, convenient access to specialty care through the innovative use of a facility that is currently being underutilized."
"The VA should be constantly evaluating how it can best treat our nation's veterans, and I think this study would be an important one," Bingaman said. "Given the lack of specialized treatment centers anywhere near our southern New Mexico military bases, I hope that the VA determines that a location in our state, such as Fort Bayard, is ideal for a center that can treat veterans for these types of injuries."
Despite southern New Mexico's multiple military bases, there is not a single polytrauma rehabilitation center within 300 miles of any of these facilities. Since the wars in Afghanistan and Iraq began, more than 45,000 veterans have been diagnosed with a TBI-related condition. As a result of that increase, polytrauma centers have become vitally important sources of care for returning veterans.
In addition to a report on the feasibility of establishing a polytrauma rehab center in the southern New Mexico region, the legislation also asks for the Department of Veterans Affairs to assess the adequacy of existing VA facilities in the region and their ability to deal challenges in serving a growing veteran population. The legislation also has provisions to ensure local government agencies are consulted on the issue as appropriate.
The bill has received local support from the Village of Santa Clara, District 39 N.M. State Representative Rudy Martinez, The Operation Fort Bayard Task Force of Fort Bayard, New Mexico and the Grant County Commission.
June 27, 2011 at 10:02 AM in Healthcare, Sen. Jeff Bingaman, Sen. Tom Udall, Veterans | Permalink | Comments (0)
Thursday, June 16, 2011
Forest Service to Bingaman: We Have Adequate Resources to Fight Wildfires
Senator Jeff Bingaman chaired a Tuesday Senate Energy and Natural Resources Committee hearing about this year's already difficult wildfire season. Forest Service Chief Tom Tidwell told Bingaman he believes his agency will have enough federal funds, firefighters, and other resources to fight wildfires on federal public lands this year.
"We're already having a very bad fire season this year New Mexico. As we speak, fire crews are working hard to contain the Wallow, Track and Loop fires," Bingaman said. "Unfortunately, the fire season will be with us for at least two more months, so I am encouraged to hear that the Forest Service believes it has enough firefighting resources at its disposal."
Tidwell also praised Bingaman for writing into law an initiative, called the Collaborative Forest Landscape Restoration Program, which funds landscape-scale forest restoration projects that cover 50,000 acres or more of National Forest and other lands. Just last week, New Mexico was awarded $2.4 million in funding from this initiative, which was enacted in 2009. The funding will be used to improve forest and watershed health in the Santa Fe National Forest and the Valles Caldera National Preserve, with an eye toward reducing the risk of severe wildfires.
"The more we do now to restore our public lands and watersheds, the more we will avoid severe fires down the road," Bingaman said. "I'm very glad that New Mexico already has received funding for extensive restoration work, and look forward to future investments like this in our state."
"Wildfire season is upon us, as is evident by the massive fire activity in Arizona and New Mexico," Tidwell told the Committee. "I traveled there this past weekend and met with many of our firefighters who are working tirelessly to contain those fires. We are fully committed to that effort and are also prepared for the entire 2011 wildland fire season," said Tidwell.
"We are staffed and ready to provide appropriate, risk informed, and effective fire management and will continue our commitment to aggressive initial attack of wildfires with full attention to firefighter and public safety," Tidwell continued. A veteran wildland firefighter, Tidwell told the committee that continued federal engagement, coordination and collaboration with state, tribal and local fire agencies is central to the collective success of wildfire suppression work nationwide.
For all the latest information on Wildland fires Inciweb will be able to answer many of your questions regarding fires in your area.
June 16, 2011 at 12:25 PM in Environment, Sen. Jeff Bingaman | Permalink | Comments (0)
Tuesday, May 31, 2011
Udall: Reauthorizing Patriot Act Is Mistake; NM Congressional Dems Vote No
U.S. Senator Tom Udall (D-NM), took to the Senate floor last Wednesday to reaffirm his opposition to the Patriot Act, saying that the law undermines the constitutional right to privacy of law-abiding citizens (see video clip above). Sen. Ron Wyden (D-OR) also spoke against the rushed reauthorization. Thank goodness at least a few Senators spoke out to demand some serious debate about this controversial law and question its validity ten years since 9-11. However, not enough others in Congress seemed to be listening -- not to mention President Obama.
Udall's remarks came as the Senate prepared to vote on a four-year reauthorization of the three controversial provisions within the law that fail to protect the privacy rights of innocent Americans and do nothing to guard against potential abuse. Those provisions are: roving wiretaps, government access to 'any tangible items' such as library or business records and the surveillance of targets who are not connected to an identified terrorist group.
NM Congressional Dems Vote No
Unfortunately, on Thursday, the reauthorization passed the House by a margin of 250 to 153 and passed the Senate by a vote of 72 to 23. The legislation was quickly signed by the president -- via autopen from France. Not good. However, I'm very pleased to report that the entire Democratic congressional delegation from New Mexico -- Represenatives Martin Heinrich (NM-01) and Ben Ray Lujan (NM-03) and Senators Tom Udall and Jeff Bingaman -- all voted against the measure.
As Sen. Udall explained in a written statement, The Patriot Act –- which was first passed nearly a decade ago in the wake of the September 11, 2001, terrorist attacks –- did not receive the necessary congressional debate and scrutiny before it was passed. Only after Congress blindly expedited the passage of the far-reaching piece of legislation, was its power to undermine the constitutional right to privacy of law-abiding citizens revealed.
Ten Years Later
Udall, a member of the House of Representatives at the time, expressed deep concerns about the bill –- and was one of only 66 members to vote against its passage.
"Almost ten years later, we still haven't had the debate that we need to have on this piece of legislation. The world's greatest deliberative body has not weighed in with amendments. We have not moved forward in a serious way to try and tackle this piece of legislation that is so important to our country, to our freedom, to our liberty,"Udall said during his floor remarks.
Udall also voted against a procedural maneuver in the Senate that would allow quick consideration and passage of the reauthorization, and noted that he voted against final passage in part because it had not been thoroughly debated –- or had an adequate opportunity to be amended –- by the full Senate.
In 2009, Udall helped introduce the Judiciously Using Surveillance Tools in Counterterrorism Efforts (JUSTICE) Act to address those concerns.
"To govern in a post-9/11 world, we have to strike the delicate balance of thwarting the terrorist actions of some, without infringing on the constitutional guarantees of the vast many. We are failing to strike that balance today by forcing this reauthorization of the Patriot Act without scrutinizing the long-term ramifications of the law," Udall said. 
ACLU Files FOIA Request
Meanwhile, the ACLU today filed a new Freedom of Information request demanding that the Justice Department release information about the government's use and interpretation of Section 215, which is perhaps the most controversial of the provisions that Congress reauthorized. It allows the FBI to obtain "any tangible things" -- like business records about customers. The organization anticipates litigating the request. The battle for civil liberties in America continues unabated.
May 31, 2011 at 03:01 PM in Civil Liberties, Homeland Security, Obama Administration, Rep. Ben Ray Lujan (NM-03), Rep. Martin Heinrich (NM-01), Sen. Jeff Bingaman, Sen. Tom Udall, Terrorism | Permalink | Comments (2)
Friday, May 27, 2011
Bingaman and Udall Push for Trade Agreements to be Paired with Worker Protections
Senators Jeff Bingaman and Tom Udall report that they have written to President Obama to convey their support for his decision to insist on having a deal in hand to extend Trade Adjustment Assistance (TAA) before going forward with the pending trade agreements with South Korea, Colombia, and Panama.
In a letter to the President this week, Bingaman and Udall joined 40 other Senate colleagues to express their support for the TAA provisions that were enacted in 2009 and said they look forward to helping secure bipartisan support to extend that version of the program. The 2009 legislation made significant improvements to TAA, such as broadening eligibility to include workers in service industries, as well as workers who lose their jobs to countries such as China that have not signed free trade agreements with the United States. This version of TAA increases the Health Coverage Tax Credit (HCTC) that helps beneficiaries pay for private health insurance.
Since 2009, nearly 2,500 New Mexicans have relied on TAA benefits; more than 60 percent of them were covered under the eligibility provisions that have since expired, according to the Senators.
For months, the minority party in the Senate has opposed extending TAA until the administration provided a path forward for the free trade agreement with Colombia.
"TAA has been a core pillar of U.S. trade policy. The program ensures that workers who lose their jobs and financial security as a result of globalization have an opportunity to transition to new jobs and emerging sectors of the economy. Important reforms were made to TAA in 2009, which have helped streamline the program and make it more efficient for beneficiaries. In 2009, Congress also expanded eligibility to all workers whose jobs have been moved offshore, regardless of whether the United States has a trade agreement with the particular country. It also recognized the important role of the service industry in the U.S. economy by bringing service workers into TAA.
"The program also improved and expanded access to TAA's Health Coverage Tax Credit (HCTC) – an initiative that promotes private health insurance access for recipients, and makes health insurance coverage more affordable to workers who lose their jobs due to trade and offshoring. In the absence of this program, more Americans would need public assistance and more individuals nearing retirement would be forced to use the emergency room as their sole source of health care," the letter states.
"These bipartisan reforms to the TAA program help hundreds of thousands of workers, in every state, by moving workers more quickly from government support to private sector jobs. Since new TAA began in May 2009, the program has assisted 185,000 Americans who may have otherwise been ineligible for services, with usage in some states increasing by more than 40 percent. Unfortunately, these critical TAA reforms expired on February 12, 2011.
"We share the goal of your National Export Initiative to double U.S. exports and are looking forward to working with you on implementing a strong trade and competitiveness strategy. We recognize, as you do, that such a deal will be challenging to secure because it requires significant bipartisan commitments in both chambers of Congress to vote in favor of a TAA extension. The challenge is worth it. We agree with you that strengthening the safety net for the middle class by extending TAA should be a prerequisite for the consideration of new trade agreements," the letter continues.
May 27, 2011 at 09:39 AM in Labor, Obama Administration, Sen. Jeff Bingaman, Sen. Tom Udall, Trade | Permalink | Comments (2)
Friday, May 20, 2011
Bingaman, Udall Sponsor Bill to Increase NM's District Court Judgeships
Yesterday, Senator Jeff Bingaman introduced legislation to increase the number of District Court judgeships in New Mexico to help the state deal with its heavy caseload. The bill is cosponsored by Senator Tom Udall, and would authorize new District Court judgeships for the southwest border states based on recommendations made by the Judicial Conference of the Federal Courts, which makes policy decisions for the U.S. courts.
Under the bill, New Mexico would receive an additional permanent judgeship, allow for the conversion of an existing temporary judgeship to permanent and add a temporary judgeship. There are currently seven authorized judgeships for the district of New Mexico.
"Over the last five years, we have significantly increased the number of Border Patrol agents, hired additional prosecutors and enhanced the presence of DEA, FBI and U.S. Marshal Agents throughout the border region. While this has greatly improved security in the border region, it has also put enormous pressure on the federal courts in handling the influx of cases," Bingaman said.
"It is critical that the federal judiciary has the resources and manpower it needs to dispose of cases in a timely manner and this bill would help District Courts in the southwest border states deal with this burden," Bingaman concluded.
"Additional resources for border patrol enforcement in New Mexico have increasingly meant higher case loads for our federal courts. This legislation would help ease that pressure by providing the manpower necessary to adjudicate cases in a timely manner that ensures justice for all involved," Udall said.
The breakdown for the three other south border states would be as follows:
New Permanent Judgeship (P), New Temporary Judgeship (T), Conversion of Existing Temporary Judgeship to Permanent (T/P)
Arizona
(4P, 1T, T/P)
California
Northern (4P, 1T)
Eastern (6P, 1T)
Central (8P, 1T, T/P)
Southern (2P, 1T)
Texas
Eastern (1P, T/P)
Western (4P, 1T)
Southern (4P)
May 20, 2011 at 08:14 AM in Border Issues, Drugs, Alcohol, Justice, Sen. Jeff Bingaman, Sen. Tom Udall | Permalink | Comments (0)
Thursday, May 12, 2011
Sen. Jeff Bingaman Joins in Introducing DREAM Act Bill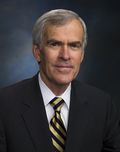 Yesterday, Senator Jeff Bingaman joined in introducing legislation that would provide certain undocumented students a route to citizenship through education and/or military service. The bill was introduced by Assistant Senate Majority Leader Dick Durbin (D-IL), Senate Majority Leader Harry Reid (D-NV), Senator Robert Menendez (D-NJ) and 29 other Senators.
The Development, Relief, and Education for Alien Minors (DREAM) Act, would allow children who were brought illegally to the United States, at the age of 15 or younger, the opportunity to legalize their status if they work hard, stay out of trouble, graduate high school and eventually go to college or enlist in the Armed Forces.
"I do not believe children should be punished for their parents' actions. It doesn't make sense to deny children who grew up in our country an opportunity to earn a college degree, join the military and to contribute to our economy as productive members of society," Bingaman said. 
Late last year, after the U.S. House had passed the DREAM Act, the measure failed to get an up or down vote in the Senate due to the defeat of a closure vote. At that time, both Sen. Bingaman and Sen. Tom Udall voted for cloture. In a horrible show of cowardice, five Dems voted against cloture: Max Baucus (D-MT), Mark Pryor (D-AR), Ben Nelson (D-NE), Jon Tester (D-MT) and Kay Hagan (D-NC).
The prior House vote occurred on December 8th, with the bill passing by a margin of 216 to 198. All three of our Congressmen in office at that time -- Reps. Martin Heinrich (NM-01), Harry Teague (NM-02) and Ben Ray Lujan (NM-03) -- voted yes.
The DREAM Act was first introduced in 2001 -- with strong bipartisan support -- and variations of the legislation have been kicking around in Congress ever since. Let's hope that this year, the bill passes with large majorities in both houses of Congress, as it should have long ago.
In order to be eligible for the DREAM Act individuals must have:
Come to the U.S. as children (15 or under);
Be long-term U.S. residents (continuous physical presence for at least five years);
Have good moral character;
Graduate from high school or obtain a GED;
Complete two years of college or military service in good standing.
The DREAM Act is supported by labor, business, education, civil rights and religious groups, including the AFL-CIO, the National PTA, the U.S. Conference of Catholic Bishops, the U.S. Conference of Mayors, the CEOs of Fortune 100 companies like Microsoft and Pfizer, and dozens of colleges and universities.
As reported in an article on jconline.com, 
The national push for the legislation to help the children of illegal immigrants comes on the heels of the arrest Monday in Indianapolis of five illegal immigrant students. They were protesting new state legislation to deny undocumented students lower in-state tuition fees -- a measure that would counter provisions in the DREAM Act.
Unfortunately, the bill lost its only Republican sponsor this time out:
As the politics of the 2012 election heat up, GOP Sen. Richard Lugar declined Wednesday to join Democrats in reintroducing an immigration measure he's championed for years.

Since 2005, Lugar has co-sponsored with Sen. Dick Durbin, D-Ill., a bill to let illegal immigrants who grew up in the United States earn legal status through college or the military.
May 12, 2011 at 12:04 PM in Hispanic Issues, Immigration, Sen. Jeff Bingaman | Permalink | Comments (4)
Monday, May 02, 2011
Renowned Activist Cleve Jones Joins NM Families to Deliver Messages Urging Sens. Bingaman and Udall to Support DOMA Repeal
As many of you know, Mary Ellen and I have been participating in an effort to urge New Mexico's U.S. Senators to sign on as cosponsors to Sen. Diane Feinstein's bill to repeal DOMA. We sincerely appreciate the many readers of this blog and others around the state and beyond who have signed a petition that was delivered today to the Albuquerque offices of our Senators urging their action. Many of you also added very moving comments in support of equal civil rights under the law for all -- including full civil marriage rights for same-sex couples.
You can read more about the effort -- and what happened today -- in the statement below released by progressive activists, including the Democracy for New Mexico blog. However, our work has just begun here in New Mexico. We urge you to continue calling the offices of Sens. Bingaman and Udall to encourage them to cosponsor the repeal of DOMA.
We also encourage you to contact all Dem candidates for office -- especially our primary candidates for the Senate seat being vacated in 2012 by Sen. Bingaman -- and urge them to speak out strongly and publicly in support of true equality on this issue.
******* 
Earlier today, renowned LGBT activist Cleve Jones, founder of the AIDS Memorial Quilt, joined New Mexican same-sex couples and activists to deliver over 1,000 messages to the offices of Senators Jeff Bingaman and Tom Udall, demanding that they support Sen. Feinstein's legislation to repeal the "Defense of Marriage Act," or DOMA. The messages were gathered jointly by the 700,000 member Courage Campaign, in partnership with its sister organization ProgressNow New Mexico (both are part of the ProgressNow Action Network) and Democracy for New Mexico, a popular state political blog.
"Thousands of LGBT people and straight allies supported Sens. Bingaman and Udall in their political campaigns,"Courage Founder and Chair Rick Jacobs said. "It's time for both senators to end second class citizenship for gay and lesbian couples who serve in our military, teach our kids, nurse us back to health and live next door, but are barred from Social Security benefits, visas for legally married bi-national couples, survivor benefits in the military and paying their fair share in taxes."
On April 27, Mary Ellen Broderick and Barb Wold, a lesbian couple living in Albuquerque for the past 18 years and publishers of the Democracy for New Mexico blog, wrote to the three organizations' members and readers in the state, alerting them that Sens. Bingaman and Udall are not co-sponsors of Sen. Feinstein's legislation. The legislation, titled the "Respect for Marriage Act", would repeal DOMA and allow legally married same-sex couples, no matter where they reside, to have access to the over 1,000 federal benefits currently denied to committed same-sex couples. Members and readers were also asked to leave personal messages for the two Senators if they voted, volunteered for, or contributed to their election in the past.
The messages, which were hand-delivered to the two Senate offices today, can be viewed here. They include many moving, heartfelt and righteous statements in support of repealing DOMA.
In March, Courage Campaign joined with Sen. Feinstein and Rep. Nadler to introduce the "Respect for Marriage Act," legislation that would repeal the Defense of Marriage Act. Both members of Congress penned e-mails to Courage Campaign's 700,000 members asking them to join the campaign. As of this release, over 53,000 individuals have signed up for the long-term campaign, including volunteer state captains in 30 states. In addition, Courage Campaign successfully targeted and picked up the votes of Sens. Klobuchar (D-MN) and Kohl (D-WI), giving equality advocates the 10 votes they need to pass repeal through the Senate Judiciary Committee. The legislation now has 22 co-sponsors.
Cleve Jones, Senior Advisor to the Courage Campaign, a protégé of Harvey Milk's as well as founder of the NAMES Project AIDS Memorial Quilt and the force behind the 2009 National Equality March, was in New Mexico to participate in the New Mexico AIDS Walk when told of the Senators' position. He quickly rearranged his schedule to join New Mexico activists to deliver the messages and tell Sens. Bingaman and Udall that now is the time to support only one class of citizenship in our nation.
"We need full federal equality in all 50 states, and repealing DOMA is a cornerstone of that goal," noted Cleve Jones. "Sens. Bingaman and Udall must join the right side of history by demanding equality for their constituents."
"We moved to New Mexico 18 years ago because we knew its residents and representatives were fair-minded people," said Mary Ellen and Barb. "We voted for, volunteered for, donated to, and blogged for Sens. Bingaman and Udall for years. Now we'd like the same support back."
*********
Courage Campaign is a multi-issue online organizing network that empowers more than 700,000 grassroots and netroots supporters to work for progressive change and full equality in California and across the country. Last year, the Courage Campaign tracked NOM's "One Man One Woman Summer Marriage Tour" at www.nomtourtracker.com. Through a one-of-a-kind online tool called Testimony: Take A Stand, the Courage Campaign is chronicling the sights, sounds and stories of LGBT families and all who wage a daily struggle against discrimination across America. For more information about Testimony, please visit, http://www.couragecampaign.org/testimony.
ProgressNow New Mexico is a nonprofit advocacy organization specializing in effective earned media campaigns and online organizing to advance progressive leadership and values. Its grassroots efforts are aimed at bringing people together to have a strong voice that creates progress in New Mexico. As a leading multi-issue advocacy organization, ProgressNow New Mexico works directly with the public on progressive actions. This includes holding public officials accountable, training and organizing activists to change their communities, and using cutting-edge online communications tools to support progressive causes.
The Democracy for New Mexico blog has served as an information clearing house for the progressive grassroots since 2004. We seek to provide political news, opinions and information that will help ordinary citizens become informed and active participants in our democracy rather than passive bystanders. Our main goal is to empower people to speak truth to power and advocate actively for progressive change.
May 2, 2011 at 10:24 PM in 2012 NM Senate Race, Civil Liberties, GLBT Rights, Sen. Jeff Bingaman, Sen. Tom Udall | Permalink | Comments (2)