Tuesday, September 13, 2011
Houston Johansen Announces Santa Fe City Council Candidacy in District 1

Santa Fe native and lifelong city resident, Houston Johansen today announced his candidacy for Santa Fe City Council in District 1, saying he will be "offering a new perspective on politics and a plan for increased civic participation and responsibility." Johansen is challenging 17-year incumbent Patti Bushee for the seat.
Johansen (age 25) says he is "especially concerned about the lack of opportunity for young people in Santa Fe, and wants to focus on building an economy that restores opportunity for working families and addresses the mis-trust in elected officials."
"I want to be the next City Councilor in District One. Santa Fe is the only home I know. I love Santa Fe, but I think we can do better," Johansen said. "I hope to raise some important issues in this race – such as: where are the economic opportunities for young people? Why do young people flee the city to find jobs? And how can we do better by working families?"
According to a statement released today, Johansen will spend the coming weeks talking to voters, listening to their concerns, issues, and experiences living in Santa Fe. The campaign will periodically host public forums online and in-person that provide unprecedented venues for Santa Feans to publicly express their concerns during an election cycle. Constituents' issues will form a significant part of the campaign and its platform.
"I'm going to do this the old-fashioned way -– listen to the concern of voters in my district and share my ideas about how to make Santa Fe better. Basically, I'm going to work really hard and talk to every voter I can. A lot of candidates make the rounds and chalk up constituent visits, but the lessons learned and the concerns confided in that process seem to vanish after election day. Again, I think we can do better, " Johansen said.
With this voter feedback, Houston will release his campaign platform in the coming weeks.
In describing his background, Houston said he was raised in Santa Fe, and attended Rio Grande Elementary and Santa Fe Preparatory schools. At the age of 19 he opened One World Coffee, a fair trade, sustainable, education-oriented coffee house. One World gave young people hands-on experience running a business, helping to inspire a generation to think creatively about their ability to affect change in the world. After stepping down as manager, Houston left Santa Fe to pursue a degree in political science at Creighton University in Omaha, NE. During that time Houston interned for Governor Richardson's top water policy advisor, Bill Hume. He also worked to raise money for Creighton's scholarship funds and worked on President Obama's Omaha campaign.
Johansen is the son of Carl Johansen and Mary Lattimore, long time residents of Santa Fe. His father is a well-known local artist who Johansen said taught him the power of art, and the importance of creativity. Houston's mother raised him in a house that is completely off-the-grid, which he says helped him develop a deep passion for sustainability and innovation. Together they taught him early on that if you work hard and play by the rules, you should be able to find a good job and be a part of something bigger, he added.
For more info:
houstonjohansen2012@gmail.com
http://www.twitter.com/HoustonforSF
Facebook page
Coming soon: http://www.houstonforsantafe.com
September 13, 2011 at 10:23 AM in Santa Fe | Permalink | Comments (0)
9/17: MoveOn New Mexico to Rally for Jobs, Not Cuts! at the Roundhouse in Santa Fe
From MoveOn New Mexico:
MoveOn New Mexico announces a rally to launch a Contract for the American Dream, a blueprint for fairness and human dignity. Join us for A Rally for Jobs, Not Cuts! on Saturday, September 17, at 1:00 PM at the the Roundhouse, East Side, facing Old Santa Fe Trail in Santa Fe. The New Mexico Legislature is in special session to deal with redistricting and other matters, and we'll be there to ask Gov. Susana Martinez and her crony legislators -- WHERE ARE THE JOBS?
When Susana Martinez ran for Governor, she promised to create jobs for New Mexicans. Since then she has done nothing but destroy jobs –- laying off teachers, getting rid of public employees, cutting film incentives. She has protected the tax loopholes of the oil industry, corporations and super rich contributors, while underfunding the public services we need. Pass on info on this rally to your friends, neighbors and family. Bring a sign and support this effort for our great state of New Mexico!
Co-sponsors of the rally include: MoveOn New Mexico; the Northern New Mexico Central Labor Council (NNMCLC); the American Federation of State, County & Municipal Employees (AFSCME); the Communications Workers of America (CWA) and 1199 National Union of Hospital and Health Care Employees.
MoveOn New Mexico comprises thousands of citizens who believe in a simple ideal: liberty and justice for all Americans. Although we hear daily that poor and middle-class members of our society must sacrifice more, we know this is wrong. Not only is it morally wrong, it will not work.  
Only investments in infrastructure, housing, 21st-century renewable energy jobs, public education and universal health care will help us emerge from the great recession. To pay for this rebuilding of the American dream, we propose fairer tax rates and the end to the wars in Afghanistan and Iraq. When the rich and large corporations pay their fair share, it will be possible to strengthen and expand Social Security and Medicare without reducing benefits. 
The MoveOn family of organizations brings real Americans back into the political process. With over 5 million members across America — from carpenters to stay-at-home moms to business leaders — we work together to realize the progressive promise of our country.
For more information contact: Steven Mayes, 505-795-3698, bookravens@gmail.com. 
Contract for the American Dream partners: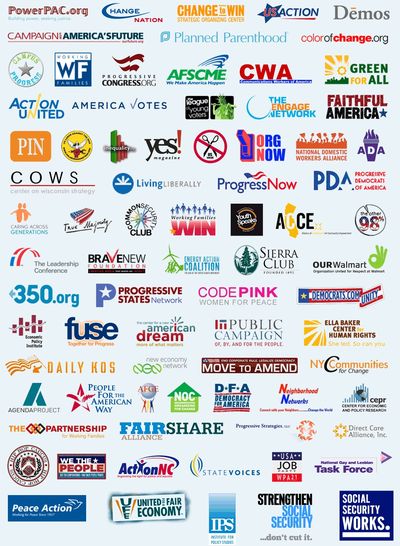 September 13, 2011 at 07:54 AM in Economy, Populism, Events, Jobs, Labor, NM Legislature Redistricting 2011, Santa Fe, Susana Martinez | Permalink | Comments (0)
Monday, August 29, 2011
Letitia Montoya Announces Bid for Santa Fe County Clerk

Democrat Letitia Montoya released the following statement last week announcing her candidacy for Santa Fe County Clerk:
Today I am announcing my candidacy for the office of Santa Fe County Clerk. Being born with dyslexia has forced me to be creative in my ideas. This way of thinking has allowed me to be successful at whatever task I focus my attention on. I have no limitations and I am a hard worker. I enjoy learning, am very organized and detail-oriented. When it comes to being dedicated to work I put myself into my job 100 percent. I will use these skills to organize and reenergize the Santa Fe County Clerk's office.
Throughout my years of working and public service, I worked my way up the ladder from a City of Santa Fe Life Guard/Swimming instructor to Chief Operation Officer for Assure Financial. I always advocated for workers' rights and compensation increases. I encouraged promotions of women and minorities into management level positions.
I have a Bachelor of Science in Mathematics with a minor in Computer Science and a Masters of Arts in Education Youth at Risk the Leadership Strand. I have co-owned a Financial Services company for over 15 years. I am currently on the American Cancer Society Committee (I am a survivor of cancer) and on the Board for Big Brothers Big Sisters. I was Secretary of the New Mexico State Democratic Party for two terms, and currently a State Central member for my fourth term and two time National Delegate.
In the recent 2010 General Election our voter turnout was fewer than 50 percent. We need new ideas to get people out to vote. Within Santa Fe County I would like to focus on three areas. Update the County Clerk's office by going paper free using electronic filing and upgrading the computer system. This would provide significant savings and better customer service to taxpayers. Additionally, the County Clerk website will undergo major upgrades, providing significant amounts of information to my external customers (voters) and a high level of transparency and accountability to the public.
Next, I would like to hire a full time grant writer to start working on finding funds for pilot projects. I am going to break the county into 16 areas and have a mobile vehicle that will have an optical scanner in it with security. This vehicle will be used for 28 days of early voting. It will be taken into the rural areas and the high dense areas (example grocery stores). We will track and analyze to see if this program works. It's time to give voting back to the people and stop making it more complex.
The third thing is to start educating our voters. By breaking the county into 16 areas I would like to start educational programs. It is time to create a simple brochure that goes over the amendments and have community meetings to explain the amendments to the voters for the general elections. (This idea I got from Tesuque Pueblo.) Also, start creating an open communication with the Public School system to talk to the children about how important it is to get signed up to vote when they turn eighteen.
I ask for your Vote and Support for the success of my campaign. If you would like to make a donation you can send a check to PO Box 711, Santa Fe NM 87501, or if you would like to volunteer please contact me at (505) 983-8521, email LetitiaMontoyaforSFCountyClerk@gmail.com. I would appreciate any help you could give me and just your vote is very important to me. Thank you very much for giving me the time to introduce myself to you.
In the past, Letitia Montoya launched several unsuccessful runs for Secretary of State and State Senator. She worked for the recent reelection campaign of incumbent Secretary of State Mary Herrera, who was defeated by Republican Dianna Duran, and also ran for Chair of the Democratic Party of New Mexico, losing to incumbent Javier Martinez.
So far, the only other declared candidate in the Democratic primary for Santa Fe County Clerk is Tara Lujan.
Current Santa Fe County Clark, Democrat Valerie Espinoza, is serving out her second term and cannot run again for the post. She announced in February that she intends to run for the New Mexico Public Regulation Commission in District 3, where Jerome Block Jr. is serving his first term and has run into ethics problems.
August 29, 2011 at 10:25 AM in Democratic Party, Santa Fe | Permalink | Comments (2)
8/30-31: NM Legislative Redistricting Committee to Meet in Las Vegas and Santa Fe
The Legislative Redistricting Committee continues to hold public meetings at locations throughout the state in order to encourage public accessibility and input on the upcoming redistricting plan. The final public meetings prior to the upcoming special session will take place at Highlands University and at the State Capitol in Santa Fe on Tuesday and Wednesday, August 30–31.
Representative Mary Helen Garcia (D–Dona Ana–34) and Senator Linda M. Lopez (D–Bernalillo–11) serve as co-chairs of the committee. The upcoming meeting begins Tuesday morning, August 30, at 10:00 AM in the Kennedy Lounge on the Highlands University campus. On Wednesday, August 31, the meeting moves to the State Capitol, room 307 and begins at 9:00 AM. This is the final interim session meeting to be held in preparation for the special session of the legislature that begins September 6, 2011.
The committee will recommend new boundaries for the congressional districts within New Mexico, the state House of Representatives and Senate districts, the Public Regulation Commission districts, and the Public Education Commission districts. Recommendations will be based on the 2010 decennial census, the redistricting guidelines adopted by the New Mexico legislative council, and testimony received from interested individuals and groups. The hearings will include sharing of information about the legal requirements of the redistricting process, sample maps and time for public comment.
The committee recognizes the importance of redistricting in a democracy. Members and legislative staff are working to ensure that every citizen is represented and that the process is visible and open for public input. Representative Garcia encourages all interested New Mexicans to take an active interest in the redistricting process.
"The job of the Redistricting Committee is to develop a variety of plans that are in line with the legal principles that govern redistricting. We look forward to sharing the information we've gathered and hearing from all concerned," said Representative Garcia.
The committee welcomes and encourages public attendance and input. Time for public comment will be allowed each day. For more information and the most current committee agendas and calendars, please go here.
August 29, 2011 at 07:52 AM in Events, Las Vegas NM, NM Legislature 2011, Redistricting, Santa Fe | Permalink | Comments (0)
Friday, August 26, 2011
Senator Wirth and Representative Egolf to Hold District Meetings to Discuss Redistricting and the Special Session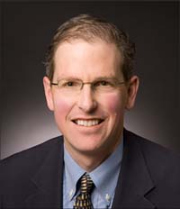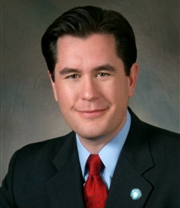 Senator Wirth, Representative Egolf
State Senator Peter Wirth (D-Santa Fe) and State Representative Brian Egolf (D-Santa Fe) have scheduled two neighborhood meetings with residents of their districts. The first will be Tuesday, August 30th, at the Hondo Fire Station at the intersection of Old Las Vegas Highway and Highway 285 near the Eldorado exit, from 7:00 to 8:30 PM. The second will be Thursday, September 1st, from 6:00 to 7:30 PM, at the Santa Fe Community Convention Center in the Lamy/Peralta Rooms.
"With the population growth in the state, the boundaries of Santa Fe's state legislative districts are going to change. Certain proposals also change representation on the Public Regulation Commission for residents in Eldorado. We look forward to input from our constituents on the various redistricting plans," the legislators said.
Senator Wirth and Representative Egolf have made district meetings a regular part of their legislative duties, and both underscore their importance.
"These meetings are one of the most important things we do," Egolf said. "They are a way for us to better understand individual and neighborhood concerns, while discussing the best way to proceed on legislative issues."
Wirth represents State Senate District 25. Egolf represents State House District 47. Since their districts overlap, they work together whenever possible in addressing issues of concern to Santa Fe residents.
August 26, 2011 at 05:20 PM in Events, NM Legislature 2011, Redistricting, Santa Fe | Permalink | Comments (1)
Tuesday, August 23, 2011
8/25: Campaign Kickoff for Democrat Tara Lujan for Santa Fe County Clerk
Yesterday, Democrat Tara Lujan released a statement announcing her candidacy for Santa Fe County Clerk and invited area residents to join her in a campaign kick-off event open to the public on Thursday, August 25th, from 6:00 PM to 8:00 PM at Zocalo Condominium's Club House, 1301 Avenida Rincon in Santa Fe (click for flyer with more information).
"The challenges our voters face require a candidate and clerk who is committed to public participation and innovation. Santa Fe is my home. I want our citizen's votes to be counted, and I want them to know that their rights are protected," said Lujan. "This will be my responsibility and service to the public."
With those words Tara Lujan, a Santa Fe native expressed a major reason why she decided to run for Santa Fe County Clerk. She also said she would "focus on three priorities: accountability, accessibility and transparency."
Lujan went on, "The most compelling reasons I have for wanting to be Santa Fe County Clerk are to see to it that every voter's rights are protected and every voter has access to getting their vote counted. I want to make sure the county clerk's office offers the best public service to the community, making smooth transactions via current technology and keeping an open door policy."
"For the past few months I have been meeting with voters and potential voters of Santa Fe County expressing my desire to be their next County Clerk. This has been a rewarding and informative experience for me," Lujan said.
"It has been a two way street, explaining the issues I believe are important in this coming election year and listening to the ideas of the people of Santa Fe County," Lujan said, describing what it's been like on the campaign trail as a potential candidate.
"For many years I have been a loyal campaign worker striving to elect folks that I thought were the best candidates running for office … some won and some lost," Lujan continued. "But this past year I had folks asking me why I have not stepped forward to run for office myself.
"I am passionate about people being involved. I have always thought that if you want to change the world or something in it, don't wait for someone else, get in there and work for the change yourself and ally yourself with people who are working to make this a better world. As most of America, Santa Fe County needs to get more people involved with the determination of their future and their children's future."
As a native of Santa Fe, Tara was involved in community service at a young age. The sisters of Cristo Rey and St. Catherine's, where Lujan attended elementary and high school, kept students active in community services like helping the homeless, cleaning up neighborhoods, and visiting the elderly.
Tara took it upon herself to get her peers involved in letter writing to legislators and educating others about social injustices. Lujan adds, "Our vote is our voice, my grandparents instilled the value of voting by making sure to take me to the polls at a tender age." "My grandma always told me, if you don't vote you can't complain."
"Therefore, as a concerned mother and an activist for fairness and inclusion I have decided that it's time for me to turn words into action … I look forward to meeting many more Santa Fe County residents between now and next year's elections. I will be holding a campaign kick-off gathering later this week and I encourage everyone to meet with me, my family and my campaign … we look forward to your questions and comments," concluded Lujan.
Tara Lujan's campaign also provided this background information about the candidate:
Tara is a Santa Fe Daughter. She grew up in a working class family in Santa Fe.
Her mother Elizabeth, "Dolly" Lujan has served the community as a RN at St. Vincent's Hospital for 44yrs, and her father Toby Lujan, served alongside her as a surgical technician for 35 yrs.
After graduating from St. Catherine's Catholic High School Tara went on to graduate from UNM. She was involved in politics and educating voters before she was able to vote.
Tara has always advocated for fair and equal voting regulations that don't disenfranchise the voter and which that make voting easy and accessible.
She serves as the chair of the Voter Registration Committee for the Democratic Party, and helped set up a vote by mail campaign for the State Democratic Candidates during the 2010 elections.
Tara was appointed by the Mayor to serve on the Ethics Committee for the City Santa Fe. She sits on the budget committee for the State Democratic Party, and is a volunteer for the non-profit organization Many Mothers.
Tara's son is a 5th grader in the Santa Fe Public Schools. Tara has volunteered in his class with Spanish reading programs and serves on the parent committee for Special Education.
For further information contact:
Email: taralujan4countyclerk@gmail.com
Or Call: (505) 350-8069
August 23, 2011 at 07:44 AM in Events, Santa Fe | Permalink | Comments (0)
Friday, August 19, 2011
8/20: Congressman Ben Ray Luján to Hold Conversations With Constituents in Rio Rancho and Santa Fe
Congressman Ben Ray Luján of New Mexico's Third District will hold "Conversations with Ben Ray" on Saturday, August 20 in Rio Rancho and Santa Fe. Luján will be available to meet with constituents to assist them with casework and discuss issues of concern so he can continue to be a powerful voice on their behalf. Luján is holding a number of conversations with constituents across Northern New Mexico during the month of August.
WHO: Congressman Ben Ray Luján
WHAT: Conversations with Ben Ray
WHEN: Saturday, August 20, 2011
1 PM to 3 PM in Rio Rancho, Rio Rancho Chamber of Commerce, 4001 Southern Blvd. SE
5 PM to 7 PM in Santa Fe, 811 St. Michael's Drive, Suite 104
August 19, 2011 at 09:30 AM in Events, Rep. Ben Ray Lujan (NM-03), Rio Rancho, Santa Fe | Permalink | Comments (0)
Thursday, August 11, 2011
8/13: 1199NM AFSCME/AFL-CIO Pot Luck/BBQ to Thank Community of Santa Fe
Thank You Santa Fe
The National Union of Hospital and Health Care Employees District 1199NM AFSCME/AFL-CIO
Invites the Community of Santa Fe
to Join Its Member Health Care Workers For
A Community Pot Luck and Barbeque
With Entertainment & Fun
At The Center For Progress & Justice
1420 Cerrillos Road in Santa Fe
Saturday, August 13th, From 12:00 PM till 4:30 PM
Click for Flyer (pdf)
RSVP by calling or emailing
Yolanda at (505) 690-6871 or yolanda.c@msn.com
August 11, 2011 at 02:31 PM in Events, Healthcare, Labor, Santa Fe | Permalink | Comments (0)
Fonda Osborn: Patients Reap the Benefits of a Unionized Hospital
This is a guest blog by Fonda Osborn, a nurse at Christus St. Vincent Regional Medical Center in Santa Fe. She also serves as president of District 1199 of the National Union of Hospital & Health Care Employees (NUHHCE), which represents St. Vincent's nurses and technical workers.
Recently concluded contract negotiations between the executives of Christus St. Vincent Regional Medical Center in Santa Fe and the hospital's nurses and technical staff may weaken some of the strongest patient-nurse staffing ratios in New Mexico.
Currently, staffing ratios at St. Vincent's are pretty close to the patient-staff ratios set by state law in California. However, according to the latest contract proposal ratified by nurses and technical staff, the staffing grids that formalized St. Vincent's patient-nurse ratios will be eliminated in favor of a ten-person committee of managers and nurses vested with the power to determine staffing levels. In the event of a deadlock on this staffing committee, hospital executives will retain the final say.
This development underscores the role of a unionized hospital staff in the delivery of compassionate, community-based care. Once commonly referred to as "St. Victims," patient care and hospital safety improved significantly after St. Vincent's nurses and staff gained the right to collectively bargain over wages, benefits, and working conditions. This included the ability to negotiate safe staffing levels, which ushered in common sense policies such as a 5:1 ratio of patients to nurses and rules that prevented nurses from becoming overly tired after working too many hours.
Unfortunately, in addition to eliminating the aforementioned staffing grids and greatly reducing the hospital's financial penalties when staffing levels fall short, the new contract forces nurses to work overtime and weakens their ability to negotiate over new working conditions. The effect of all these changes will be to impair the ability of nurses to maintain St. Vincent's tradition of compassionate, ethical, community-based care.
It's an outcome that should concern any New Mexican in need of health care, which is to say all of us, and one that makes the need for a state law that mandates safe staffing levels at hospitals throughout New Mexico crystal clear.
This is a guest blog by Fonda Osborn. Click to see her previous post on Democracy for New Mexico.
If you'd like to submit a piece for consideration as a guest blog, contact me by clicking on the Email Me link at the upper left-hand corner of the page.
August 11, 2011 at 10:25 AM in Guest Blogger, Healthcare, Labor, Santa Fe | Permalink | Comments (0)
Thursday, July 28, 2011
Guest Blog: Santa Fe County Commission Sides with St. Vincent Nurses in Contract Talks
This is a guest blog by Fonda Osborn, a nurse at Christus St. Vincent Regional Medical Center in Santa Fe. She also serves as president of District 1199 of the National Union of Hospital & Health Care Employees (NUHHCE), which represents St. Vincent's nurses and technical workers.
Santa Fe County Commissioners Virginia Vigil, Kathy Holian, and Liz Stefanics admonished executives of Christus St. Vincent Regional Medical Center during a hearing Tuesday, where nurses and technical staff represented by District 1199 of the National Union of Hospital & Health Care Workers (NUHHCW) urged commissioners to hold the hospital accountable for its use of taxpayer dollars.
"Christus has to respect the tradition of unions in our community," said Commissioner Holian. "Santa Fe is a union town."
Commission Chairwoman Vigil agreed. She said that St. Vincent's is a community hospital, and, as such, it should benefit the community.
"I'm concerned that we no longer have a community hospital whose primary concern is the health of our patients," Vigil said. "I'm concerned their priority has shifted from a local community hospital to corporate America. Corporate America in the way it has been shown to us through Christus St. Vincent does not work in Santa Fe."
Meanwhile, Commissioner Stefanics lauded the efforts of St. Vincent nurses to keep Santa Feans healthy.
St. Vincent's nurses and technical staff have been in contract talks with Christus executives since May. Recent revelations have put the lie to the claim that St. Vincent's lacks the resources to protect patient care and safety.
According to tax documents submitted to the Internal Revenue Service (IRS), Christus St. Vincent executives have been taking money out of the hospital to increase their pay, instead of reinvesting those profits in the patients and staff who helped make those profits possible in the first place. That is why the hospital's proposal to eliminate the ability of nurses and hospital staff to continue providing compassionate, community-based care through safe staffing ratios makes no sense.
Similarly, Christus St. Vincent's proposal to eliminate the federally guaranteed right of nurses and staff to collectively bargain over new working conditions would further jeopardize patient safety.
If the hospital fails to reach agreement with the nurses on a new contract by the end of July, there may be a strike. District 1199 is affiliated with the American Federation of State County & Municipal Employees (AFSCME).

This is a guest blog by Fonda Osborn. If you'd like to submit a piece for consideration as a guest blog, contact me by clicking on the Email Me link at the upper left-hand corner of the page.
Also see DFNM's recent posts on this issue here and here.
July 28, 2011 at 04:27 PM in Guest Blogger, Healthcare, Labor, Santa Fe | Permalink | Comments (1)
We Are New Mexico Asks Attorney General to Investigate CHRISTUS St. Vincent Hospital Operations
We Are New Mexico, through its President Martin Suazo and as stated in a press release last Thursday (July 21st), hand delivered a letter to New Mexico Attorney General Gary King asking him to look into several matters relative to the activities of CHRISTUS Health and CHRISTUS St. Vincent Hospital. Click to read a copy of the letter to AG King and the 7/21 press release.
The letter to the AG states, in part:
CHRISTUS Health, through its association with St. Vincent has had access to the indigent care money supplied by Santa Fe County and added to by the federal government. Over the past few years this combined governmental contribution to the bottom line of CHRISTUS Health and CHRISTUS St. Vincent has been in the tens of millions of dollars.

Yet when Santa Fe County officials ask for an accounting of the use of these funds they are told by CHRISTUS officials, including their local CEO who is a former New Mexico Health Secretary, that CHRISTUS operations are PRIVATE entities and are not required to report to the County Commissioners regarding same.

This is outrageous, to say the least.
The letter also states that CHRISTUS or its agents have been purchasing interests in or looking into possible purchases of many health care provider businesses in Northern New Mexico, including its only rival hospital, and accuses CHRISTUS of taking actions to undermine the existing safe staffing requirements at its Santa Fe hospital. The group lists five areas of operations it says should be investigated by the attorney general's office.
The group's press release notes that:
... we have been watching the activities of CHRISTUS Health and CHRISTUS ST. Vincent Hospital in their negotiations with the local Health Care Workers. We are concerned that while St. Vincent Hospital has been a part of our community for 146 years, CHRISTUS is a newcomer that has failed to respect the work of those who have labored for years to provide safe standards for the staffing and delivery of care at our community hospital."

According to Suazo, local New Mexican health care professionals have spent "years working with previous hospital administrations developing standards for proper and safe staffing of the hospital, only to have the folks from Texas come along and through a highly paid local administrator start dismantling and dismissing years of proven staffing standards and experienced nurses and technicians."
Suazo also described CHRISTUS Health as:
... a "Texas based health care empire. This is a multi-billion dollar conglomerate that uses its resources to get what it wants, whether that is what the community wants or not. CHRISTUS needs to spend a little more time listening to people and less time throwing its weight around."
The release also questions various aspects of the CHRISTUS operation and says more information is needed regarding:
St. Vincent Hospital"s status as a "Sole Community Provider" and its use of county and federal dollars meant to be used for indigent care.
Transparency of St. Vincent Hospital Board Meetings and use of government resources
An accounting of the use of local government dollars
Reproductive and End of Life policies
Staffing Standards
Firings of "older" nurses and technicians
Investment in and purchase of other Health Care facilities in Northern New Mexico
Mr. Suazo stated, "There will be at least one other letter going out to the Centers For Medicare and Medicaid Services with a similar request pertaining to CHRISTUS Health and CHRISTUS St. Vincent Hospital. That letter will be presented later this week with specific requests for information and action." As the press release states,
The citizen"s group is concerned that CHRISTUS has associations with other healthcare financial giants that have been caught by the US Government in questionable Medicaid and Medicare billing schemes. An example is QUORUM Health Resources having settled with the US Justice Department for $85 million in a Medicare fraud case, and has of late been a management consultant for CHRISTUS ST. Vincent.

CHRISTUS itself has also settled for over $1 million in a case that alleged that three CHRISTUS affiliates PCN, a management and billing company, and HTMG and SAC, two physician practice groups, improperly charged evaluation and management services for Medicare and Medicaid patients.
As for a lack of transparency on the part of CHRISTUS, the release says:
They exhibit an apparent disdain for requests from the community regarding transparency. Their CEO, Alex Valdez, uses his political capital from years in state government to try and convince locals that they should just trust these guys because they are so big and have so much experience. And Mr. Valdez gets compensated quite handsomely for this job, even while presiding over the dismissal of long time, experienced local health care professionals as the apparent hatchet-man for his Texan executives.
On Tuesday, CHRISTUS negotiators failed to show up for a scheduled 8 AM negotiation session with union representatives hoping to hammer out a new contract for the hospital's nurses and technical workers. The battles between the hospital's management and negotiators for the local branch of the District 1199 National Union of Hospital and Health Care Employees have played out in several other venues over the last week. That same day, union supporters filled the chambers of the Santa Fe County Commission to ask commissioners to hold the hospital accountable for tax dollars the hospital receives to pay for indigent care and to try to get the hospital back to the negotiating table.
Carol Oppenheimer, a longtime labor lawyer and a member of the executive board of the Northern New Mexico Labor Council who negotiated on behalf of hospital employees in the 1980s and 1990s, told the commission she was "horrified" by Christus St. Vincent's current course of negotiation, saying the hospital had stalled, delayed and withheld information.

Oppenheimer asked the commission to take some concrete action Tuesday, something County Commission Chairwoman Virginia Vigil explained couldn't happen because the issue had not been advertised as an action item on the meeting agenda.
Meanwhile, a possible strike by union workers at the hospital is coming up on August 2 if a contract isn't obtained with the hospital. Hospital workers and others rallied at the Shrine of Our Lady of Guadalupe in Santa Fe on Sunday evening at a prayer vigil in support of the union workers.
July 28, 2011 at 01:15 PM in Corporatism, Healthcare, Labor, Santa Fe | Permalink | Comments (1)
Friday, July 22, 2011
7/24: Sunday Evening Vigil in Santa Fe to Support Nurses and Techs of Christus St. Vincent Hospital
From the Democratic Party of Santa Fe County:
District 1199NM AFSCME, of the The National Union Of Hospital And Health Care Employees AFL-CIO, will be holding a special Vigil to support the Nurses and Techs of Christus St. Vincent Hospital on Sunday July 24, 2011 from 6:30PM to 8:00 PM at the Church of Our Lady of Guadalupe, at Guadalupe St. and Agua Fria. Please bring your family, friends, and neighbors.
ALL ARE WELCOME!! Please join us in Solidarity!! There will be political supporters, religious supporters, and union leaders in attendance. A special blessing from Father Tree will be given to the St. Vincent Hospital Nurses and Techs, and to the Santa Fe community. Available parking in Church parking lot, and curb side. If you have any questions please feel free to contact: Kalo Lopez at (619) 781-7151 or Yolanda Contreras at (505) 690-6871.
For more information on the labor dispute that has been ongoing since April between the nurses and technicians of St. Vincent's/Christus Health, click here. Click for a 12-page leaflet about the struggle or visit the Christus Labor Action of Santa Fe website, where there is a link to a community petition in support of the union workers that you can sign. Community support is essential to making sure the workers' fight for fair staffing and wages, and against union busting, a successful one.
July 22, 2011 at 02:55 PM in Events, Healthcare, Labor, Santa Fe | Permalink | Comments (0)