Tuesday, May 15, 2012
NM Job Growth Last in West, Trending Downward Neighboring States Add Jobs at 4x, 5x NM Rate
For the second straight month, job growth in New Mexico came in a full point behind the national average and is now the lowest in the West, according to statistics compiled by the federal Department of Labor Statistics and published by the Martinez administration.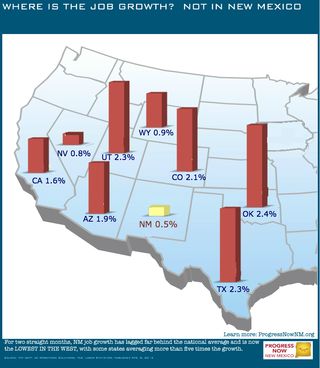 The latest job reports numbers show that New Mexico added just 804 jobs in March 2012; virtually unchanged from March 2011 (800).  By comparison, our neighboring states have continued to add jobs at a rate near or above the national average of 1.5%.  Oklahoma: 2.4%, Texas 2.3%, Colorado 2.1%, etc.
Even Utah, with a similar population and rural density far surpassed New Mexico with job growth coming in at 2.3%, a full 0.8% more than the national average.
Despite Martinez's claims that New Mexico is more business friendly under her watch, corporate CEO's recently lowered New Mexico's business friendly rating in its first reporting of New Mexico's business climate judged entirely by policies under a Martinez administration. 
"This governor has had almost eighteen months to turn jobs around.  While the rest of the West as a whole is leading job creation in the nation, New Mexico is bucking the trend," says ProgressNow NM's Pat Davis.  
"It's not enough to talk about jobs anymore.  We have to level the playing field for local businesses to incentivize Main Street job creation and stop vetoing critical public programs which create jobs in our small towns."
"Governor Martinez has spent more time in office talking about her next job in Washington than the one she has now in Santa Fe.  It's time to shelve the rhetoric and veto pen and get money back into our communities where people need to work."
A full analysis and links to the data is available online at ProgressNowNM.org
May 15, 2012 at 11:40 AM in Economy, Populism, Jobs, ProgressNow New Mexico, Susana Martinez | Permalink | Comments (2)
Friday, May 11, 2012
Health Care Director Brings History of Scandal and Corporate-Run Regulation (ALEC) to NM
From ProgressNow New Mexico.
Governor Susana Martinez's appointee to lead the design of New Mexico's Health Insurance Exchange has a long and sordid history with ALEC, scandals involving the improper use of taxpayer resources and suspect businesses dealings using non-profit foundations for big personal gains.
Michael Leavitt is a former Bush administration EPA Administrator and HHS Secretary.  ProgressNow NM has discovered that during his tenure in those positions, and in his private life throughout and since, Leavitt has drawn criticism for his close associations with corporations he was charged with regulating, using government emergency aircraft as a private jet service and "suspect" behavior to funnel hundreds of thousands of dollars through a non-profit and into his private bank accounts.
Among the items reported by ProgressNow NM (view the full report and citations online):
As EPA Administrator, Leavitt was a featured speaker at a 2004 ALEC event sponsored, in part, by ExxonMobil and other entities he was charged with regulating.  ALEC is the shadowy corporate-backed bill factory now under IRS scrutiny and investigation in several states for allowing corporations to write legislation and regulations about their own industries and feeding it to legislators to pass, avoiding anti-lobbying laws in the process.
As HHS secretary, Leavitt used a CDC emergency response aircraft as his personal charter jet on more than 90 trips - forcing the CDC to find other transportation in at least two actual emergencies
Congress proposed a law to stop Leavitt and others from funneling more than $500,000 in corporate and non-profit money through a non-profit scholarship foundation, then receiving all of that money back while placing those students in housing owned by Leavitt.
In 2014, small businesses and the uninsured (mostly young, old and poor) will be required to obtain health insurance and most will do so through the state-run insurance exchange.  The exchange is supposed to connect uninsured with insurers providing affordable insurance plans.  New Mexico has an estimated 430,000 uninsured residents, the second-highest in the nation.
Martinez is responsible for setting up that exchange, and she has delegated that task to Leavitt, along with a $1 million payment.  
"As a regulator, he was closer to those he regulated than those he was charged to protect.  As a health secretary he saw no problem with utilizing government emergency health response resources as his own private charter jet company and in private life he funneled hundreds-of-thousands of dollars in charitable money through a non-profit foundation and into his personal bank accounts," says ProgressNow NM's Executive Director Pat Davis.
"Insurance companies Leavitt will negotiate with are surely happy with this appointment, but New Mexico's uninsured and small businesses who are already pinching pennies are right to wonder about a man whose experience shows such disregard for individuals and taxpayers."
May 11, 2012 at 09:40 AM in Corporatism, Healthcare, ProgressNow New Mexico, Susana Martinez | Permalink | Comments (1)
Tuesday, May 08, 2012
ProgressNowNM to Commissioner Wiener: Actions Speak Louder than Words
ProgressNow NewMexico has compiled a great synopsis; "Wienergates 1 through 10. A recap of Michael Wiener's Top-10 exploits"of Republican Bernalillo County Commissioner Michael Wiener's history of his actions. It is very well done describing Wiener's past while representing Bernalillo County.
Wiener is one of five of our commissioners, he maintains he has every right to do what he wants on his time. Attend the Bernalillo County Commission meeting this evening at 5:00 and voice your opinion on Wiener's actions. The censuring of Wiener is listed as item 10C on the agenda. The Bern Co. Commish meeting is held at One Civic Plaza, in the basement, in the Vincent Griego Chambers.
May 8, 2012 at 03:00 PM in Bernalillo County, ProgressNow New Mexico, Republican Party, Women's Issues | Permalink | Comments (0)
Tuesday, May 01, 2012
Martinez Administration Issues New Concealed Gun Rules, Makes New Mexico Gun Law Most Restrictive in U.S.
From ProgressNow NM.
On Friday, April 27, 2012, Governor Susana Martinez's Department of Public Safety quietly published new rules concerning New Mexico's concealed carry reciprocity agreements with other states. Under the new rules, New Mexico now only recognizes reciprocity agreements with 5 other states (OK, ND, NC, NE, MO). This means that, of the 41 states that grant concealed firearm permit reciprocity, New Mexico now has the most restrictive law in the entire nation.
Since the law was revised in 2005, New Mexico has recognized the concealed carry laws of as many as 20 other states. Now, the only states that recognize fewer out-of-state conceal carry permits than New Mexico does are the 9 states that don't recognize any out-of-state permits whatsoever.
ProgressNow New Mexico applauds the Martinez administration's bold effort to stand up for New Mexico's public safety while also standing up against the NRA's attempts to make it easier for persons with violent histories (like George Zimmerman in Florida) to carry their concealed weapons across state lines.
"We don't often agree with the actions of this administration, but when the governor decides to buck the influence of the NRA and responsibly stand up for the public safety of New Mexicans, we can't help but extend our thanks," says Pat Davis, Executive Director of ProgressNow New Mexico.
Read the full post, and all the facts online at ProgressNowNM.org .
May 1, 2012 at 04:26 PM in Guns, ProgressNow New Mexico, Susana Martinez | Permalink | Comments (1)
Monday, April 30, 2012
ALEC State Chair says ALEC Too Partisan, But Happy They Send Him Free Money
From ProgressNow New Mexico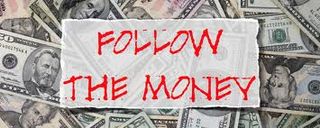 One of New Mexico's two state chairmen told constituents on Friday that thanks to ALEC he has never had to solicit a single campaign contribution. "It just shows up in the mail," he said in reply to questions from ProgressNow New Mexico.
On Friday, New Mexico State Representative Paul Bandy hosted a public forum on ALEC.  During the 90 minute session, Bandy took questions on everything ALEC and exposed, for the first time, how he as state chairman controls a corporate-sponsored slush fund he uses to pay for "scholarships" and other unreported expenses for ALEC members in the state.  
Bandy also told the group that references to ALEC are intentionally scrubbed from model legislation introduced because ALEC legislation would not pass in the state if the true origins were known. The ALEC chairman accidentally disclosed that ALEC membership is larger than has been publicly reported, though he declined to provide a full list.  New Mexico has one of the largest reported ALEC memberships in the country, formerly at 22 known members.  State Senator George Munoz resigned after ProgressNow NM called for legislators to leave the group.
In response to questions about challenges to ALEC's non-profit status, the ALEC state chairman also voiced concerns about the organization having become "too partisan."
Bandy's forum was hastily announced last week in an email from Bandy to a small group of constituents who responded to ProgressNow NM's call for constituents to call on their elected representatives to leave ALEC.  ProgressNow NM obtained a copy of the email and embarked on the 350-mile round trip to cover the event.  
A full accounting of the meeting, as well as audio clips are available online at ProgressNowNM.org .
April 30, 2012 at 03:24 PM in Corporatism, ProgressNow New Mexico | Permalink | Comments (1)
Thursday, April 19, 2012
Senator Sapien and Insurance Agent to State Farm: ALEC not right for me, you or New Mexicans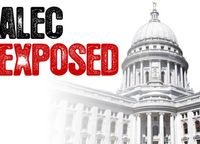 Earlier today DFNM had a post up regarding a challenge NM Senate Candidate Ben Rodefer had for existing Senator John Sapien of Senate District 9. Rodefer was asking Sapien to sign this anti-ALEC Pledge to rebute ALEC and it's pushing of legislation on to States like NM. In case you have not been following this story many major corporate fat cats are dumping ALEC right now. Glad to see Senator Sapien is standing up for the people of New Mexico.
The following links describe ALEC and describe this anti-ALEC campaign. And to read the previous dfnm post on this matter see here.
Below is from ProgressNow New Mexico.
Earlier this week, ProgressNow New Mexico called on New Mexico's state legislators of both parties to join legislators and companies across the country in denouncing ALEC, the shadowy corporate special interest group behind legislation like the deadly "Stand Your Ground" laws and voter suppression laws across the country.
To date, twelve household name companies, including Coca-Cola, Pepsi Co, Kraft and Mars have abruptly cancelled their memberships in ALEC, as have many state legislators across the country.
This afternoon, New Mexico's State Senator John Sapien, who is also a State Farm insurance agent, replied to our action by releasing a public statement calling on State Farm to follow suit. 
"Over the past several weeks I have been speaking with State Farm urging the company to reconsider their relationship with the American Legislative Education Council (ALEC).  In light of model legislation and the impact that we have seen of similar legislation adopted in other states it is time for relationships with ALEC to be reconsidered.  The suggested solutions to issues in which ALEC has supported are not right for New Mexicans."...   
…While Senator Sapien has never been a member of ALEC.  His exposure to the organization on a social level and the negative results in other States, provides a basis for calling on State Farm and his fellow legislators to withdraw support of ALEC. 
Pat Davis of ProgressNow NM issued this statement in response to Senator Sapien's release:  "We commend Senator Sapien for standing against ALEC and for challenging his own corporate headquarters to do right by New Mexicans.  We hope other state legislators will follow suit and answer our call to end their association with ALEC."
The American Legislative Exchange Council, ALEC, is a corporate-funded group which provides model legislation to legislators to advance conservative political positions across the country.
April 19, 2012 at 07:02 PM in 2012 Legislature Races, Candidates & Races, Corporatism, ProgressNow New Mexico | Permalink | Comments (5)
Friday, April 13, 2012
Guest Blog: Pearce's Paltry Proposal for the Organ Mountains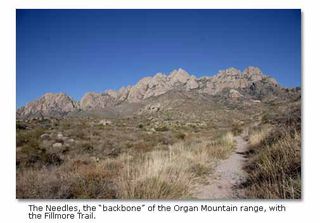 GUest Blog by Alex Curtas. Alex is the Research and Special Projects Director for ProgressNow New Mexico, a nonprofit progressive advocacy organization.
In recent days, an already popular proposal to designate an Organ Mountains-Desert Peaks national monument has gained a handful of high-profile new supporters. On March 23rd, Congressman Martin Heinrich implored President Obama to utilize a comprehensive approach for protecting these culturally, historically, and environmentally significant New Mexico landmarks by designating America's newest national monument under the Antiquities Act. Congressman Steve Pearce, however, introduced a wolf-in-sheep's-clothing bill that would open the door for exploiting more than 150,000-acres of land already under protection. Those who truly want what's best for these pristine areas and the Doña Ana County economy should be skeptical of Mr. Pearce's paltry proposal.
Legislation introduced by Sen. Bingaman to protect the Organ Mountains has been in the federal pipeline for years, but the 2010 wave of Tea Party-backed anti-conservation legislators (of which Mr. Pearce was one) dashed any hopes for passing such a bill. But now, in a half-hearted attempt to appease the growing constituency of southern New Mexico voters supporting national monument designation, Mr. Pearce has come out in favor of legislation using the "national monument" label but with drastically different interests.
Republicans in congress continually frame conservation issues in highly misleading ways – like labeling common-sense protections "land grabs" and falsely blaming high energy prices on the EPA – and Mr. Pearce's ostensible support for an Organ Mountain national monument is no different. Mr. Pearce's call for just 58,000-acres of protection is trivial compared to the 241,000-acre full national monument designation that would bring New Mexico thousands of jobs, and millions of outdoor recreation and tourism dollars, and which already enjoys broad support throughout the state.
Mr. Pearce dubs his bill a "compromise" when it's actually a calculated attempt to strip these lands of common-sense protections that could sustain the land while supporting the local economy. Remember, Mr. Pearce has received some of the lowest rankings on environmental voting records given by the League of Conservation voters and he is a proud member of the Congressional Western Caucus, a group of extremist legislators whose website falsely declares that "a monument designation" can be "devastating…to communities and individuals."
While Mr. Pearce wants to forfeit thousands of acres of protected land to allow for more harmful development and exploitation along the Mesilla Valley, Mr. Heinrich – along with a diverse coalition of conservation, economic, veteran, and sportsmen groups – are calling on President Obama to issue robust protections for these lands by way of the Antiquities Act. Past presidents have used the Act to create New Mexico's treasured national monuments which contribute over $54 million in annual tourist spending and which support over 1,000 New Mexico jobs. Far from being "devastating" to "communities and individuals," a true monument designation would bring more tourists, more jobs, and higher incomes to the growing communities of Doña Ana County.
ProgressNow New Mexico supports the effort to have President Obama designate an Organ Mountains-Desert Peaks national monument. Recently, along with other ProgressNow partners, we launched MonumentalWest.com as an online resource that provides information about this important endeavor. Visit the website to learn more about how you can help us call on President Obama to designate critical western lands as national monuments.
Alex Curtas
April 13, 2012 at 10:01 AM in Dona Ana County, Guest Blogger, Land Issues, ProgressNow New Mexico, Steve Pearce | Permalink | Comments (0)
Thursday, April 12, 2012
Attorney General Asked to Investigate Dona Ana DA Campaign Practices

Alleged violations of campaign finance laws by DA who said "I will not pick and choose the laws I will follow"
New Mexico Attorney General Gary King has been asked to initiate an investigation into campaign practices by Dona Ana County District Attorney Amy Orlando after a mailer and her website were identified as violating New Mexico's campaign finance laws.
As Dona Ana County District Attorney, Amy Orlando is used to seeing the inside of a courtroom.  But a recent political mailer from her campaign may give her a totally new perspective: that of criminal defendant.
A recent mailer from Orlando to prospective voters and supporters failed to disclose the name of the person or group behind printing the mailer.  Similarly, her campaign website, www.amyorlandoda.com, fails to disclose the person or group responsible for paying for and publishing the site.  According to New Mexico law (NMSA 1-19-16), failing to disclose either the printer of mailers or persons responsible for paying for campaign advertising and communications is a fourth-degree felony, punishable by up to 18-months in jail.
Just last week, Orlando told the Las Cruces Sun-News, "[a]s district attorney, I can not and will not pick and choose which laws I will follow."  Ironically, under the law, Orlando is responsible for investigating and prosecuting violations of this type.
On Thursday, ProgressNow New Mexico formally requested that Attorney General Gary King launch in inquiry into Orlando's campaign practices.
The mailer is an invitation to attend a fundraiser headlined by Governor Susana Martinez on Friday.
Orlando was handpicked by Governor Susana Martinez, the former Dona Ana County District Attorney, to succeed her in the post after Martinez was sworn-in as governor in 2011.
A review of campaign finance reports on file with the Secretary of State show a March 10, 2012 expenditure to Zia Printing of Santa Fe for "Campaign Materials."  It is not clear if this is the printer for the illegal mailer.  Neither of Orlando's campaign finance reports lists expenditures for website expenses.
Copies of the mailer, and the letter to the Attorney General are available on the ProgressNow New Mexico website at http://www.progressnownm.org/blog/2012/04/irony-alert-district-attorney-runs-afoul-of-election-laws.html
April 12, 2012 at 06:19 PM in Dona Ana County, Las Cruces, Legal Issues, ProgressNow New Mexico, Susana Martinez | Permalink | Comments (1)
Tuesday, April 03, 2012
EXPOSED: Dona Ana & Otero County Rep. Represents District Where He Doesn't Live
State Rep. Ricky Little claimed business as residence to win state House seat; now seeking second term from same address.
Like another New Mexico candidate uncovered by ProgressNow New Mexico last week, State Representative Ricky Little (R-Chaparral) has serious residency problems in his bid for re-election to District 53.
Though both Little's voter registration and declaration for candidacy list his permanent residence as 305 Mesilla View in Dona Ana County precinct 75, public property and business records show that the property contains only "vacant land" and the commercial and "non-residential" property serving as the office for his house moving business.
Little and his family actually live miles away in precinct 74 at 2301 Nike Air Road, which county property records confirm as Little's residential property co-owned with his wife Cecelia.  In his candidate filing, Little lists the address as "land" ignoring its status as his residence.
In what may be a bigger problem for Little, precinct 74 (where he actually resides) was located in State House District 52 when he ran in 2010.  Since winning election, he has represented District 53 in the legislature though he does not reside there.
"This is a fraud against voters on a monumental scale.  From what we've found, Ricky Little's standing as a state representative has been illegitimate for two-years," says Pat Davis, Executive Director of ProgressNow New Mexico.
Under new district boundaries established this year during redistricting, both precincts 74 and 75 are now within District 53.  However, since Little filed his declaration of candidacy for re-election based on his claim to live at his commercial business, experts tell us he is still in violation of New Mexico election laws.
Under New Mexico law, providing false information on declarations of candidacy and candidate financial forms are felony offenses.
Because District 53 lies in more than one county, ProgressNow New Mexico will petition the Secretary of State to initiate an investigation into Little's qualifications for candidacy in 2012, as well as his illegitimate status as a candidate and legislator since 2010 and possible violations of candidate finance disclosure laws.
Less than two weeks ago, ProgressNow New Mexico reported that another GOP state house candidate, Johnny Luevano, had claimed to live in a house still under construction in order to become a candidate in a district where he did not live.  ProgressNow's report led to a criminal investigation into Luevano.
Similarly, another ProgressNow NM investigation discovered that a dog owned by a senior staffer of US Senate candidate Heather Wilson was registered to vote as a Democrat in Bernalillo County in early March in an attempt to further a voter fraud narrative.  Our investigation in that case also led to a criminal investigation, which is still ongoing.
A full report on Little, as well as copies of the documents referenced, are available on the ProgressNow New Mexico website.
April 3, 2012 at 03:46 PM in 2012 Legislature Races, Candidates & Races, ProgressNow New Mexico | Permalink | Comments (0)
Thursday, March 22, 2012
Inquiry into ABQ House Candidate Becomes Criminal
Bernalillo County Clerk Maggie Toulouse Oliver tells ProgressNow NM that she has referred the case of GOP State House candidate Johnny Luevano to the Sheriff and a criminal investigation is underway.
On Tuesday, ProgressNow NM reported that Luevano had registered to vote and declared his candidacy for State House in a district where he did not live.  We shared the report with the County Clerk, and late yesterday received a response that she had turned over Luevano's voter registration card in question and requested the county sheriff initiate an investigation.
ProgressNowNM questioned whether Luevano could have legally registered to vote at a District 16 address where no certificate of occupancy had ever been issued.
"The law says you can only register to vote where you actually live or intend to return.  But, there was no house there for years, and a certificate of occupancy was only issued on March 14 - eight days after the deadline to establish residency for candidates for office.  You can't return to a place you never lived, and you sure shouldn't represent a neighborhood if you don't even know your way to the grocery store," says Pat Davis of ProgressNow NM.
"We applaud our county clerk for her efforts to uphold the integrity of our voting system," adds Davis. "Ironically, those who try to gain an upper hand by breaking voting laws will likely lose their right to vote in the end. And, that's the way it should be."
Mrs. Toulouse Oliver also tells us that the case was assigned to the same detective currently investigating the family of US Senate Candidate Heather Wilson's senior staffer whose dog was illegally registered to vote earlier this month.  ProgressNow NM exposed that scandal in early March.
March 22, 2012 at 12:20 PM in Bernalillo County, Candidates & Races, Legal Issues, ProgressNow New Mexico | Permalink | Comments (3)
Wednesday, March 07, 2012
ProgressNow Ranks Worst Gov Martinez Vetoes of NMLEG 2012!

Worst Vetoes of 2012 Announced
War on women comes to NM with veto of women's health program.
Veto of job funds cuts deep in struggling small towns.
After the legislature passed the first bi-partisan and unanimous budget in recent memory, Governor Susana Martinez exercised her veto power to kill off programs for women's health, nursing home safety requirements, Main Street job creation and even her own reading coaches.
ProgressNow New Mexico completed an exhaustive review of more than 5,700 lines of the final state budget to identify the most egregious vetoes issued by the governor.
"If you are poor, female or sick, don't look to this governor's budget for any help," says Pat Davis of ProgressNow NM.
A few examples of the worst vetoes of 2012:
After promising in her State of the State address to protect access to nursing homes for seniors, Martinez eliminated a requirement that those state-run facilities strive to eliminate "abuse, neglect and exploitation" of residents.
After calling for funding for "reading coaches" to help children develop this critical skill, she line-item vetoed language requiring that money appropriated for this purpose be used for just that.
A veto of funds from the Judicial Nominating Commission, charged with vetting judicial nominees, comes less than a year after three state judges resigned in high-profile bribery, DWI and sex scandals.
Martinez continues the Republican war on women by eliminating funding for women's health.
And the worst veto of 2012 goes to...
Martinez eliminated an appropriation for the "Main Street Program" creating local jobs in 22 communities from Artesia to Albuquerque. The program created almost 600 jobs and spurred millions in private investment in local communities last year and was expected to do the same in 2013 before the veto.
Martinez also vetoed legislation calling for CYFD to reduce the wait time for poor families to obtain early childhood education and child care assistance, food for the homeless and poor, money to help coordinate statewide athletic and extracurricular activities for school children (state sports playoffs), library programs teaching adults to read and HIV/AIDS prevention for more than 22,000 at-risk New Mexicans.
"With a balanced and unanimous budget, the governor did not have to exercise a single veto to achieve a balanced budget," says Pat Davis, Executive Director of ProgressNow NM. " Instead she chose to cut health care for women and Main Street job programs. Her vetoes expose her true values, and they aren't in line with New Mexican values."
"These vetoes are almost laughable if the consequences weren't so serious.  With a balanced budget in hand, what could possess anyone to eliminate food programs for the poor and not ask nursing homes to prevent abuse and neglect?"
The full list as well as links to the vetoes and links to the budget are available at ProgressNowNM.org . 
March 7, 2012 at 06:07 PM in NM Legislature 2012, ProgressNow New Mexico, Susana Martinez | Permalink | Comments (1)
Thursday, March 01, 2012
Heather Wilson Staff Linked to Illegal Voter Registration Scheme
ProgressNow New Mexico has discovered that senior staff from Republican Heather Wilson's US Senate campaign are connected to a recent illegal voter registration stunt in Albuquerque.
One day after an unnamed name announced that he had illegally registered his dog to vote in New Mexico, ProgressNow NM discovered that the dog actually belongs to senior Wilson staffer Heather Wade and the "unnamed man" in the KOB report is her husband, Thomas Tolbert.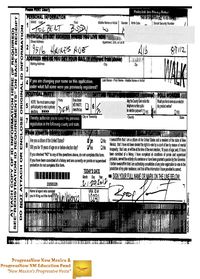 On February 20, 2012 Tolbert approached a voter registrar at UNM and asked to register to vote.  According to an interview he gave to KOB-TV, he created a false social security number and date of birth and used his dog's name "Buddy" to complete the application to vote.  Tolbert then signed the form under the statement "I swear or affirm… that all information I have provided is correct."
ProgressNow has called on Bernalillo County Sheriff Dan Houston and UNM Police Chief Kathy Guimond to launch an investigation into alleged voter registration fraud, a 4th degree felony in New Mexico.
Now, our own investigation reveals that Thomas Tolbert is married to Heather Wade, a senior staffer with Heather Wilson's Republican campaign for US Senate.  Wilson's FEC reports and Wade's own LinkedIn profile confirms her status with the campaign.
"This new information raises the stakes significantly," says Pat Davis of ProgressNow NM. "Heather Wilson's team is undermining the integrity of our voting system from their kitchen tables.  And they are using her payroll to do it."
Both also share the home where the fraudulent registration card was mailed.  Tolbert told KOB-TV that he received the card in the mail earlier this week.
ProgressNow NM intends to ask Chief Guimond and Sheriff Houston to expand their investigation to determine if both persons were involved in a conspiracy to undermine the integrity of our voting system.
Read the full post and view the documents, pictures and more at ProgressNowNM.org/blog
March 1, 2012 at 09:35 PM in Election Reform & Voting, Heather Wilson, ProgressNow New Mexico | Permalink | Comments (13)