Monday, October 25, 2010
We Are New Mexico Releases Powerful Video on Dangers Posed by Susana Martinez to NM Water

See larger version or YouTube video
In this new three-minute video released by the Northern New Mexico political group, We Are New Mexico, five New Mexico women discuss GOP governor candidate Susana Martinez and the dangers she and her backers pose to our state's water supplies. The video ends with this question:
Do we really want to put
New Mexico's water policy
in the hands of a
POLITICIAN controlled by
OUT OF STATE BILLIONAIRES?
The report mentioned at end of video will be online late tonight or tomorrow at http://wearenm.com/. Watch the video, carefully read the report and think about your vote in New Mexico's governor race and what it will mean to our future. We Are New Mexico is dedicated to bringing "your urgent attention to dangerous and extremist forces from out of state that are funding and directing Republican Susana Martinez's campaign for Governor." Take heed. Pass it on.
To see more DFNM posts about Susana Martinez, visit our archive.
October 25, 2010 at 05:50 PM in 2010 NM Governor's Race, Political Ads, Right Wing, Susana Martinez, Water Issues | Permalink | Comments (2)
Saturday, October 23, 2010
New Ad: Stephanie DuBois for PRC in District 2
Stephanie DuBois, the Democratic candidate for the New Mexico Public Regulation Commission in District 2, will be airing the ad above on cable TV stations. DuBois, the only candidate in her race to be publicly funded --- meaning she is not taking any campaign donations from special interests -- is running an energetic grassroots campaign. Stephanie has been traveling her vast district for months, attending events and reaching out to voters as the citizens' candidate for the PRC. As Stephanie says in her ad, she wants to put the public back in public regulation.
Her Republican opponent, Patrick Lyons, is finishing the second of two terms as New Mexico Land Commissioner. His eight years in office have often been scandal ridden, including widespread outcries against his the secretive White Peak land swap (more here). The deal was halted after Attorney General Gary King successfully petitioned the New Mexico Supreme Court for a stay. The Court has yet to render a final decision on the matter. 
Lyons' dealings in the land office are also the subject of an extensive special audit being performed by State Auditor Hector Balderas's office. Investigators are reviewing the legality of about 100 land deals.
You can read more about this race here.
October 23, 2010 at 12:25 PM in 2010 NM PRC Races, Land Issues, Political Ads | Permalink | Comments (4)
Wednesday, October 20, 2010
Swiftboat Veterans for Truth Launches New Susana Martinez Ad
(Disclaimer: Obviously this video is "A parody ad of Susana Martinez and her ill- conceived, ultra- conservative agenda," as stated on the YouTube page by somebody called "SoozMartinez," who posted it. Neither Swiftboat Veterans for Truth nor any campaign has released it or endorsed it. Just saying.)
October 20, 2010 at 05:54 PM in 2010 NM Governor's Race, Diane Denish, Political Ads, Susana Martinez | Permalink | Comments (7)
Steve Pearce Flunks the Interview in New Ad Campaign in NM-02
Yesterday, Accountability 2010 launched an aggressive advertising campaign to expose 2nd District U.S. Congressional candidate Steve Pearce's failed record in Washington. The broadcast and cable television ad (video above, text below) will run across New Mexico's 2nd Congressional District over the next two weeks.
The ad features a man interviewing former-Congressman Pearce about why he deserves his old job back in Congress. Reading through the Congressman's resume, the interviewer states: "Last time around you were named one of the most corrupt Members of Congress. Took $46,000 in Congressional pay raises. Voted against a $1,500 pay bonus for our troops."
Accountability 2010 is a newly-formed entity focusing on candidates who repeatedly sell out Main Street America to serve outside special interest groups. The group's website ties former Representative Pearce to a series of positions that it believes do not represent the interests of New Mexico's 2nd District.
The spot is the inverse of an ad Governor Bill Richardson ran during his 2008 presidential campaign, which featured a job interviewer reading Governor Richardson's positive accomplishments.
To learn more about Congressman Steve Pearce's failed record in Washington, visit: www.notpearceagain.org/.
Ad Transcript for "Steve Pearce: Again? Seriously?" (30 Second Spot):
INTERVIEWER: Congressman Steve Pearce, you've had this job before. Let's see, last time around you were named one of the most corrupt Members of Congress. [Citizens for Responsibility and Ethics in Washington, 9/18/2007]
INTERVIEWER: Took $46,000 in Congressional pay raises. [Legistorm]
INTERVIEWER: You voted against a $1,500 pay bonus for our troops. [HR 3289, Vote #554, 10/17/2003]
INTERVIEWER: Thanks, Steve. Thanks for coming in. We'll call ya.
V/O: Congressman Steve Pearce. Again? Seriously?
October 20, 2010 at 01:56 PM in NM-02 Congressional Race 2010, Political Ads, Steve Pearce | Permalink | Comments (0)
Monday, October 18, 2010
Secretary of State Mary Herrera to Air First TV Ad
Check out Secretary of State Mary Herrera's new TV ad, which will start airing tomorrow statewide, according to her campaign.
The ad highlights the improvements Herrera, a Democrat, has implemented in her first four-year term -- including a paper ballot system -- while saving taxpayers millions of dollars. When Herrera took over, she says the office was mired in problems, which the ad points out arose under the direction of her predecessor. As the ad says, Mary Herrera cleaned the mess up.
The 30-second spot also describes Herrera's Republican opponent as a long-time legislator in Santa Fe "who hasn't run an election in nearly 20 years. She votes with big corporate lobbyists who fund her campaigns and opposed accurate paper ballots."
To learn more about Mary Herrera's record -- as well as her detailed response to accusations and rumors being spread by supporters of her opponents -- check out this statement released recently by her campaign. Also be sure to visit her campaign website and Facebook page learn how you can help with her re-election efforts.
October 18, 2010 at 06:52 PM in 2010 NM Secretary of State Race, Political Ads | Permalink | Comments (0)
State Auditor Hector Balderas Airs TV Ad Highlighting Fight to Protect NM Taxpayers

See larger version
State Auditor Hector Balderas began airing his first -- and very powerful -- TV ad on Sunday, October 17th. The ad highlights his commitment to aggressively fighting public corruption by uncovering the $3.3 million Jemez Mountain Public Schools embezzlement and $1 billion public funds "at-risk" in New Mexico.
"With one of the smallest budgets, I have provided innovative solutions to some of the state's toughest problems," Balderas stated. "While I'm proud of our accomplishments highlighted in this ad, there is still a lot of work to be done. If I'm elected to a second term, I will continue to dedicate my office's resources to making government more transparent and accountable."
The ad will air through Election Day. Auditor Balderas is seeking a second term.
October 18, 2010 at 03:29 PM in 2010 NM State Auditor Race, Hector Balderas, Political Ads | Permalink | Comments (0)
Wednesday, October 13, 2010
New Heinrich Ad: Liz Says, 'Mr. Barela, Don't Mess With My Social Security'
In my view, Rep. Martin Heinrich's campaign has produced some of the most effective ads of this election cycle in New Mexico, and their latest 30-second spot is no exception. Their new ad, entitled "Mess," (video above, text below), features a moving testimony by a woman identified as Liz, an Albuquerque senior who worries that Republican lobbyist Jon Barela will turn her Social Security over to the whims of Wall Street. After describing how much she depends on Social Security, Liz says:
I don't trust this Jon Barela. Times are tough for people like me. Mr. Barela, don't mess with my Social Security.
"Social Security has been a bedrock promise for 75 years, based on the premise that if you work hard and pay into the system you will have the stability and security of guaranteed income in your older years," Rep. Heinrich said in a statement released about the ad. "Instead of working to dismantle Social Security, I am committed to work across the aisle to strengthen the program for seniors like Liz, and for generations to come."
People need to know that lobbyist Jon Barela stands with Republicans who promise to privatize and cut Social Security-jeopardizing the retirement security for millions of American workers and their families. This ad does an excellent job of getting that message across in no uncertain terms -- and showcasing who would get hurt if Republicans have their way.
Check out this fact sheet prepared by the campaign that documents the plans for Social Security privatization being pushed by House Republican leaders -- and how these same leaders are supporting Jon Barelas with campaign donations. In other words, Barela is being backed by his party's House leadership because he is in sync with their planes to drastically cut and privatize Social Security.
The fact sheet also documents the fact that Jon Barela has been endorsed by the FreedomWorks PAC, which is the campaign arm of the group that has mentored the tea party movement. The group, chaired by former U.S. House Majority Leader Dick Armey, called Barela a "fiscal hero" in its endorsement. FreedomWorks also wants to privatize Social Security.
Liz, the woman who speaks in this ad, is a 69 year old Navy Veteran, according to the Heinrich campaign. She was a disbursing clerk in San Diego, California. Her husband Tommy, also a Navy Veteran, was stationed with her in San Diego and then did a tour on the USS Bellatrix. Later, he worked as an electrician and was a member of his local IBEW Union.
Liz and her family have lived in the same house in Albuquerque's South Valley for 47 years. They have four daughters who are all public school educated and college graduates (and very proud of it). They have Tommy's pension, but Liz depends on Social Security to help cover health costs.
Transcript:
Liz: Five hundred and thirty dollars a month. That's my Social Security. I get by, but I couldn't with out it.
Voiceover: New Mexico seniors like Liz rely on Social Security, but Jon Barela sides with the politicians and special interests who want to privatize it. Meaning Barela and friends would risk Social Security in the stock market.
Liz: I don't trust this Jon Barela. Times are tough enough for people like me. Mr. Barela don't mess with my Social Security.
Martin Heinrich: I'm Martin Heinrich and I approve this message.
To see more posts about the NM-01 congressional race, visit our archive.
October 13, 2010 at 10:19 AM in Jon Barela, NM-01 Congressional Race 2010, Political Ads, Rep. Martin Heinrich (NM-01), Right Wing, Social Security | Permalink | Comments (9)
Monday, October 11, 2010
New Denish Ad: Don't Let Martinez Define This Race; It's About You, Your Jobs, Schools, Families

See larger version
As we've seen over and over again, Republican Susana Martinez wants to make the governor's race about anything but New Mexicans and the important issues that are on the minds (and in the hearts) of voters. She keeps acting as if she is running against our present governor -- not Democrat Diane Denish.
The Denish campaign's new TV ad, "You," features Diane talking about this Susana oddity in no uncertain terms -- looking straight into the camera and telling it like it is, short and to the point (see video above, text below). And she reminds New Mexicans what this election is really about -- New Mexico's families.
Besides being very strange on its face, Martinez's approach is clearly designed to cover up the fact that she is offering few, if any, details on what a Martinez administration would mean. We know that she supports private school vouchers and gutting regulations that bug big-money interests, but what exactly would she cut? What would she protect? How would she help create jobs? What are her plans for protecting our lands, air and water? We don't know, exactly.
What we do know is that Martinez is getting incredibly large donations from nasty right-wing operatives in Texas and elsewhere. I guess Martinez doesn't want to reveal the kind of policy and financial decisions those outsiders are buying. So she keeps going with her dishonest attack ads even after they've been entirely refuted by FactCheck.org, and she keeps talking about the past and a governor who's heading out of office.
I guess Susana is more than a little afraid to reveal her real agenda and how poorly her narrow experience measures up to Denish's common sense proposals and wide-ranging knowledge of the state.
"Susana Martinez continues to shamelessly distract New Mexicans from scrutinizing her disastrous economic plans that favor powerful interests and her large corporate donors at the expense of struggling New Mexico families," said Denish spokesman Chris Cervini in a statement released today. "There is a clear choice in this election."
"Martinez is a Republican politician with plans to roll back basic consumer protections, cut money from public schools and let big corporations run wild polluting our air, land and water," Cervini continued. "Diane Denish has a plan to get our economy back on track by supporting small businesses, investing in training a world-class workforce, and strengthening our schools through innovation and accountability."
Transcript of "You"
Susana Martinez is confused.
She thinks this race is about Bill Richardson – let's be clear.
This race is about you, your jobs, schools, and families.
Martinez backs big corporations, she wants to get rid of the rules that hold them accountable and protect us.
My plan helps small businesses grow and add jobs.
And I'll fight anyone who tries to take advantage of New Mexico families.
Because I know whose side I'm on, yours.
October 11, 2010 at 01:33 PM in 2010 NM Governor's Race, Corporatism, Diane Denish, Economy, Populism, Education, Political Ads, Susana Martinez | Permalink | Comments (8)
Thursday, October 07, 2010
Video: GOP Land Commissioner Candidate Matt Rush Running to 'Restore Christian Nation'

Matt Rush extols creation of "Christian nation"
We are Matt Rush's enemies.
Rush, a right-wing Republican who is running for New Mexico land commissioner against highly respected and Democrat Ray Powell, appeared in the political video above as part of an apparent online reach out to fellow Christians, or at least his particular brand of Christians. His spiel -- no doubt reminiscent of the "motivational speeches" he gives for a fee -- includes a call to battle against "the enemy." At least according to what's contained in the video, it appears that Rush thinks "the enemy" is any American who isn't dedicated to creating a "Christian nation" out of a nation founded on freedom of religion (and freedom from religion) and the separation of church and state.
Why is Matt Rush running for land commissioner? You really need to watch the entire video to get the full flavor and extent of his remarks (not to mention the treacly background music), but here are a few nuggets:
If we want to be a Christian nation again, Christian people have to start standing up, runnning for office again ... if we ever want to become a Christian nation again. That's the reason I got involved in politics.

... For those of us who are Christians and we are proud to say we are Christians, we need to start standing up being proud of it again and we need to take the fight to the enemy. So I encourage each and every one of you to get involved.

We've got to start standing up because we are one nation under god and we need to make sure we take that back to our legislative process.
Notice that Rush doesn't discuss any issues pertinent to the job of land commissioner. I guess he thinks it's enough that people know he will battle to put his brand of Christianity in the drivers seat, and to hell with all those other Christians who don't agree with his Christian nation schtick, as well as all the Jews, Muslims, Buddhists, agnostics, atheists, non-believers and humanists out there. Anybody who doesn't hold the same extreme religious views Matt does are "the enemy" and must be vanquished from government and the civic scene. Right?
Matt Rush, Christian Liar
Besides being absurd, dangerous and perhaps even anti-American, Rush's claim of moral and religious superiority is undermined by his own public dishonesty. He can't even tell the truth about his alleged educational achievement. Rush was caught in the act of lying, telling the Albuquerque Journal he has an associate degree in agriculture from Lubbock Christian University when the paper was getting info from him for a candidate profile. He doesn't have an associate degree (or any other degree). And yet he's reportedly been touting that achievement for years.
Matt Rush is also known for getting most of his campaign cash from moneyed oil and gas interests. The Journal's profile of him includes this info:
Businessmen from eastern New Mexico drafted him, according to Rush, and his campaign is being fueled in part by hefty contributions from oil and gas producers.
So, Mr. Christian Nation is having his political campaign funded by some of the very people who have a strong interest in how the state's vast land holdings will be managed and leased by the land commissioner. Doesn't sound very moral to me, especially for a guy who wants to remake America to match his extremist, right-wing religious ideology.
October 7, 2010 at 12:26 PM in 2010 NM Land Commissioner Race, Political Ads, Religion, Republican Party, Right Wing | Permalink | Comments (6)
Wednesday, October 06, 2010
DPNM Condemns Chamber of Commerce Ads Funded by Foreign Dollars, Calls On Pearce, Barela to Renounce Them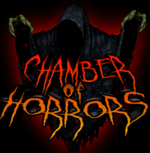 The Democratic Party of New Mexico (DPNM) today denounced the latest attack ads produced by the U.S. Chamber of Commerce in Congressional Districts 1 and 2. The reason: foreign funds donated to the Chamber helped produce the ads. The DPNM released the following statement about the advertising by Javier M. Gonzales, DPNM Chairman:
At a time when America's small businesses continue to lose jobs that are outsourced to countries overseas, the U.S. Chamber has produced attack ads funded by foreign contributions. Both Martin Heinrich and Harry Teague, the respective candidates in these Congressional Districts, are fighting to keep jobs here in the U.S. and voted to close tax loopholes that send American jobs overseas. Congressman Pearce and lobbyist Jon Barela promised to protect certain tax cuts for companies which ship jobs overseas. When Pearce was in Congress, he voted for $42 billion in tax breaks for American companies that shipped jobs overseas.

Meanwhile, lobbyist Jon Barela vigorously lobbied George W. Bush for unfair trade deals to make it easier for corporations to ship American jobs overseas. It now seems foreign companies who got rich off Barela's actions are thanking him by funding viscous and misleading attack ads by padding the pockets of the U.S. Chamber of Commerce.
The Party asked Pearce and Barela today if they will publicly condemn the Chamber's ads and request they be taken down. No response has yet been reported.
Chamber's Campaign Spending Huge
A report yesterday by ThinkProgress had this to say about the U.S. Chamber's political attack ads and the foreign money that is part of their funding:
The largest attack campaign against Democrats this fall is being waged by the U.S. Chamber of Commerce, a trade association organized as a 501(c)(6) that can raise and spend unlimited funds without ever disclosing any of its donors.

... As of Sept. 15th, the Chamber had aired more than 8,000 ads on behalf of GOP Senate candidates alone, according to a study from the Wesleyan Media Project. The Chamber's spending has dwarfed every other issue group and most political party candidate committee spending. A ThinkProgress investigation has found that the Chamber funds its political attack campaign out of its general account, which solicits foreign funding. And while the Chamber will likely assert it has internal controls, foreign money is fungible, permitting the Chamber to run its unprecedented attack campaign. According to legal experts consulted by ThinkProgress, the Chamber is likely skirting longstanding campaign finance law that bans the involvement of foreign corporations in American elections.
Here's how it works:
... the Chamber has ... spearheaded an effort to raise money from foreign corporations, including ones controlled by foreign governments. These foreign members of the Chamber send money either directly to the U.S. Chamber of Commerce, or the foreign members fund their local Chamber, which in turn, transfers dues payments back to the Chamber's H Street office in Washington DC. These funds are commingled to the Chamber's 501(c)(6) account which is the vehicle for the attack ads.
Bahrain, India, China, Saudi Arabia, Russia ...
As examples, the article points out that the U.S. Chamber of Commerce has created a large presence in the small, oil-rich country of Bahrain, a similar set up in India, and many foreign "AmChams" or Business Councils that "operate outside the direct sphere of the U.S. Chamber of Commerce but nonetheless send dues money back to the U.S. Chamber of Commerce." In addition, the U.S. Chamber of Commerce "appears to rely heavily on fundraising from firms all over the world, including China, India, Egypt, Saudi Arabia, Brazil, Russia, and many other places."
Why are the U.S. Chamber of Commerce and its foreign corporate funders so hot to defeat Democrats?
The Chamber has repeatedly sent out issue alerts attacking Democratic efforts to encourage businesses to hire locally rather than outsource to foreign counties. The Chamber has also bitterly fought Democrats for opposing unfettered free trade deals.
Government Takeover by Foreign Corporations?
Ironic that the tea party types are hysterically afraid because of some myth concocted by Republican operatives that the U.S. has been taken over by Muslim, socialist, foreign-born Barack Obama. As we see from these developments, it sure looks like our government is actually in danger of being taken over by right-wing candidates supported by organizations with funding from foreign corporations -- even those that are controlled by foreign governments. I wonder if the Albuquerque Journal or the TV news boys will cover any aspect of this story. I won't hold my breath.
Marjorie Childress over at the New Mexico Independent has more.
October 6, 2010 at 09:44 PM in Corporatism, Jon Barela, NM-01 Congressional Race 2010, NM-02 Congressional Race 2010, Political Ads, Rep. Harry Teague (NM-02), Rep. Martin Heinrich (NM-01), Steve Pearce | Permalink | Comments (2)
Follow the Money: Susana 'La Tejana' Martinez Bought and Paid for By Texas Billionaire
Follow the money. Follow the money. Follow the money.
Today, the Denish for Governor campaign released a new, hard-hitting ad featuring Lt. Governor candidate Brian Colón (video above, transcript below). According to the campaign, "The ad highlights Diane Denish's commitment to protecting New Mexico's land and water and questions Susana Martinez's support from wealthy Texas donors."
According to me, the ad shows the Denish-Colón campaign finally beginning to take it to the streets and into Susana La Tejana's face about her often muffled Texas origins, the blobs of cash she has taken from Swiftboat liar Bob Perry and other out-of-state right-wing moneybags -- and what it would mean to New Mexico's land, water and people to have a governor "bought and paid for by a Texas billionaire," as Colón so aptly puts it.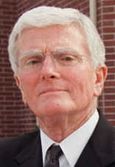 Perry and his wife have donated $450,000 to Martinez's campaign, AS FAR AS WE KNOW. (Perry has been known to hide his cash donations during campaigns.) Texan Bob Perry also gave more than $2.5 million to the Republican Governor's Association. In turn, the RGA gave $500,000 to Susana Martinez's campaign in early September. So, one could look at this and contend that Rob Perry may well have given Susana La Tejana up to $950,000, right?
What's Under That Mask, Susana?
Yes, it's time to peel away Susana's mask of just little ol' me (with the Hispanic surname) fightin' crime in New Mexico and striving to serve la gente. It's time to uncover the real face of Susana Martinez so the people can see who she really serves -- and who backs her, and why.
Martinez isn't getting the majority of her support from fellow New Mexicans, but from big players on the ultra-right-wing national circuit and fringe-element manipulators in Texas and elsewhere. They're giving her the majority of her cash, telling her how to talk and what to say. They're instructing her to stay out of view as much as possible so people can be misled to vote for her, not knowing the truth of who she is and who owns her.
In other words, Susana Martinez is nothing more than a puppet for the moneyed interests who got us into this mess in the first place -- the same corrupt Texans and others who brought George W. Bush and the filthy Tom DeLay to power, and helped out disgraced lobbyist Jack Abramoff -- for the same reasons. And it wasn't to serve ordinary people.
Another Aspect to Ponder: Redistricting
New Mexico and all the other states are up for redistricting in 2012, based on the 2010 U.S. Census. This is one big reason Republican operatives are fighting so hard to gain gubernatorial, legislative and secretary of state positions here and everywhere. They want to be in a position to manipulate the process and make sure the new districts are cut to favor right wingers, regardless of what the census figures show. Susana Martinez and SOS candidate Dianna Duran are no doubt part of this plan.
And guess who was involved in a disreputable and cut-throat plan to redistrict Texas back in 2003, which was NOT a year for regular redistricting? None other than Tom DeLay.
And who gave Tom DeLay a huge amount of money back then? Susana Martinez backer Bob Perry.
Get the picture? I wonder if most New Mexicans like the idea of a cabal from Texas buying its way into controlling the redistricting process right here in the Land of Enchantment. We've got to let people know that's exactly what will happen if Susana La Tejana squeaks in.
"In November, voters have a clear choice. Diane Denish and Brian Colón are committed to fighting to protect our precious land and water resources," said Denish's spokesman Chris Cervini in a statement released today. "On the other hand, Susana Martinez is on the side of powerful, out-of-state corporations who will take advantage of New Mexico families and pollute our land and water."
Make no mistake about it -- they'll take advantage of a lot more, too.
Transcript: It's About Our Future:
This election is not just about our history and our culture, but it's also about the future of our state.
It's going to be about who protects our water, and our land.
We know that Susana Martinez is from Texas. We know she's bought and paid for by a Texas billionaire.
Susana es una Tejana.
We also know Diane Denish, she's from New Mexico and she's of New Mexico.
With a Denish/ Colón ticket, you have a team that cares about our state, our history, our culture and our families.
October 6, 2010 at 04:13 PM in 2010 NM Governor's Race, 2010 NM Lt. Governor Race, Brian Colon, Diane Denish, Hispanic Issues, Political Ads, Right Wing, Susana Martinez | Permalink | Comments (16)
Friday, October 01, 2010
Teague Launches Radio Ad 'Truth' in Response to Pearce's Misleading Personal Attack Ad
Today the Harry Teague for Congress Campaign launched a new radio ad called "Truth" in which Teague sets the record straight about the misleading attack ad being run by Congressman Steve Pearce. To listen to the radio ad click here (transcript below).
"Congressman Pearce's latest television ad is nothing more than a desperate, misleading and personal attack against Harry and his family business," Teague Campaign Manager, Dominic Gabello said in a statement released today. "It is typical for a career politician, like Congressman Pearce, to refuse to talk about the issues and instead resort to a new low-level of personal attacks against Harry."
Teague says in the ad, "We're in tough times and like a lot of folks, we had to make tough choices. Yes. We had to make cuts, but we kept 200 employees working so they could take care of their families. For the last 21 months, I haven't accepted a penny from our company -- no salary and no bonuses -- not a penny. I've actually put much of our families' money back into the company so we can keep paying our employees."
Oh, by the way, Teague last week received the "Guardian of Small Business" award from the National Federation for Independent Business (NFIB) for his "commitment to helping small businesses succeed in today's economic climate and "in recognition of his "voting record in support of small businesses nationwide." The NFIB is a small business association representing small and independent businesses.
I wouldn't be surprised if Steve Pearce tries to twist that around too, in his never-ending quest to talk about anything but his record. As we've seen during his entire campaign, Pearce is stuck on trying to make look Harry look like a bad guy no matter how far afield from the truth he has to go.
Radio Ad Transcript:
Narrator:​ You've heard Congressman Pearce's personal attacks on Harry Teague and his family business. The truth straight from Harry.
Teague:​ We're in tough times and like a lot of folks, we had to make tough choices. Yes. We had to make cuts, but we kept 200 employees working so they could take care of their families.
For the last 21 months, I haven't accepted a penny from our company - no salary and no bonuses - not a penny.
I've actually put much of our families' money back into the company so we can keep paying our employees.
Narrator:​ Congressman Steve Pearce used his influence in Congress to cut a back room deal so he could sell his own company for millions more than it was worth.
He even claims that his 12 million dollar deal was approved by his colleagues on the Congressional Ethics committee.
Teague: Isn't that a little like the fox guarding the hen house?
Whether it's back room deals or those secret pay raises, Congressmen like Steve Pearce spend more time helping themselves than they do helping their constituents.
Narrator:​ Harry fought to stop the automatic pay raises and wants Congress to start playing by the same rules as everybody else. I'm Harry Teague and I approve this message. Paid for by Harry Teague for Congress.
October 1, 2010 at 04:34 PM in NM-02 Congressional Race 2010, Political Ads, Rep. Harry Teague (NM-02), Steve Pearce | Permalink | Comments (1)