Tuesday, October 25, 2011
25 NM Health Centers to Share in $42 Million National Grant to Improve Care
Yesterday, the US Department of Health and Human Services announced it would be granting approximately $42 million over three years to 500 community health centers in 44 states across the country. This will mean a dramatic improvement in coordination and quality of care to seniors and people with disabilities enrolled in Medicare in New Mexico, according to a statement released by Know Your Care. Twenty-five New Mexico community health centers in 23 communities will share in the grants.
As part of the Advanced Primary Care Practice demonstration established by the Affordable Care Act, community health centers will be funded by Medicare based on the quality of care delivered. Medicare enrollees and people with disabilities will benefit especially with this system set up to reward clinics for helping their patients manage their chronic conditions. Centers will also be able to handle more same-day appointments, help those with urgent care needs, and expand their hours.
New Mexicans enrolled in traditional Medicare will have 25 community health clinics that could one day serve as advanced primary care centers, based on results from the demonstration. Through October 31, 2014, these health centers will be paid a monthly fee for each eligible person with Medicare who receives primary care services.
An independent evaluation will be conducted by the CMS Center for Medicare and Medicaid Innovation to determine whether the project helped decrease hospital admission rates and emergency department visits, as well as its cost-effectiveness.
Community based health centers in these New Mexico communities are funded under the announced grant: Alamogordo, Albuquerque, Artesia, Bayard, Belen, Carlsbad, Cloudcroft, Clovis, Cuba, Deming, Edgewood, Espanola, Gallup, Grants, Hatch, Las Vegas, Lordsburg, Los Lunas, Questa, Rio Rancho, Roswell, Silver City and Socorro.
A full list of community health centers sharing these grants, including those in New Mexico, is available online here from CMS.
October 25, 2011 at 12:34 PM in Healthcare, Obama Health Care Reform | Permalink | Comments (0)
Wednesday, October 12, 2011
NM Blue Cross Denied Another Rate Increase Just Days After Public Outcry

Petition delivery and press conference
Another victory for the people, thanks to the hard work of some dedicated health care advocates and your support of their petition! Less than a week after a coalition of health care advocates delivered the petition signatures of 1,500 New Mexicans calling for Blue Cross Blue Shield to withdraw its latest health insurance rate hike, the company learned that the increase was denied.
According to a story in this morning's Santa Fe New Mexican, the company failed to support the rate hike in its application to the State Insurance Superintendent.
Franchini said he denied the 9.9 percent rate increase late last week, making the decision "with the assistance of our actuary and consulting actuaries."

... Franchini said he denied the request because "we felt like the company didn't support the medical trend in their rate request."
The proposed hike, the second in less than a year, would have increased health insurance premiums another 9.9% on some 27,000 small business and individual policy holders whose premiums increased 21% earlier this year.
A coalition of health care advocates, led by Health Action New Mexico, Know Your Care New Mexico and the New Mexico Alliance of Retired Americans, delivered a petition carrying more than 1,500 signatures to the company during a news conference on Friday at the BCBS New Mexico headquarters. The success of the effort was applauded by those who would have had to cough up more money on premiums that had already been jacked up recently.
"Wow," said Ed Oppenheimer, a Blue Cross Blue Shield policyholder who would have been affected by the increase. "I'm very thankful that someone has had the sense to put a brake on this because this is not a good time [for a rate increase]. I'm amazed."
According to the Santa Fe New Mexican article, Superintendent John Franchini and his team are working hard to set up the state's new consumer-friendly rate review process, which goes into effect in January 2012. The new process, mandated by the new Affordable Care Act, requires companies to publicly disclose the cost of providing services and to hold public hearings before any new rate increase can be approved. There is currently no provision for public input.
October 12, 2011 at 05:16 PM in Corporatism, Healthcare, Obama Health Care Reform, Regulation | Permalink | Comments (0)
Monday, September 26, 2011
New Mexicans Celebrate One-Year Anniversary of Patient's Bill of Rights
This past Friday marked the one-year anniversary of the Affordable Care Act's Patient's Bill of Rights, and millions of patients across New Mexico have benefited as a result of this fundamental piece of the law, according to Know Your Care New Mexico. The Patient's Bill of Rights stops insurance companies from limiting the care that patients need, and removes insurance barriers between patients and their doctors.
"Thanks to the Patient's Bill of Rights, New Mexicans have significantly more protections against insurance- company abuse than they did a year ago," said Chris Cervini of Know Your Care New Mexico. "These common-sense provisions are such basic protections, but they are so important to New Mexico patients."
Under the new law, insurance companies can no longer impose pre-existing condition exclusions on children, deny or take away coverage based on a mistake on the application or set lifetime or annual limits on coverage. Additionally, the Patient's Bill of Rights protects consumers from unreasonable rate increases, ensures that health insurance premiums are adequately reviewed and also prohibits insurance companies from spending premium dollars on administrative costs rather than on health care. 
Since September 23 of last year, patients have had the right to choose any doctor within their plan's provider network, visit an OB-GYN without a referral,and seek emergency care at a hospital outside of their network. The provisions of the Patient's Bill of Rights will be further expanded over the next three years until 2014 when all provisions of the Affordable Care Act go into effect.
September 26, 2011 at 02:49 PM in Healthcare, Obama Health Care Reform | Permalink | Comments (0)
Wednesday, September 21, 2011
Stop the Sneaky BCBS Double-Digit Rate Hike
Take Action: Sign the petition at : Health Action New Mexico or view it directly at http://tinyurl.com/StopBCBS.
They're at it again! Less than one year after imposing a 21% rate increase on individual health insurance policy premiums, self-employed Blue Cross and Blue Shield of New Mexico customers last month received a letter informing them that another double-digit rate increase is coming. This proposed rate increase by BCBS comes right before new strict rate-review guidelines are to go into effect thanks to the Patient Protection and Affordable Care Act, the national health reform law that cracks down on double-digit rate increases through increased scrutiny.
In response to this, Know Your Care New Mexico has teamed with Health Action New Mexico to start a petition calling on Blue Cross Blue Shield of New Mexico to drop the proposed rate hike. The petition is located at Health Action New Mexico's Web site.
Know Your Care reported that released statistics show that the rise in health-care costs declined for the first time in a decade last year after the passage of the Affordable Care Act -- and yet Blue Cross Blue Shield of New Mexico is racing ahead to impose greater premium increases before a January 1 deadline. The deadline would force them to undergo a more thorough rate review that would include disclosure of the costs of providing care and the profits made from doing so. No wonder BCBS is trying to sneak in another big rate increase before the new requirements kick in!
Blue Cross Blue Shield was so anxious to move forward that it sent letters to its self-employed customers before the superintendent of the state Insurance Division approved the increase, according an article in the Santa Fe New Mexican. For now, Insurance Superintendent John Francini has delayed the request while he conducts an internal review, but approval could come any day. In fact, analysts in his own department have already recommended he do so, according to the Santa Fe New Mexican.
While New Mexico's other major insurers -- United, Lovelace and Presbyterian -- decreased premium costs by as much as 20%, Blue Cross Blue Shield is forging ahead trying to get its rate increase in before increased scrutiny under the new health reform law.
"This is a clear instance of a company trying to jack up rates before the strong rate reviews of the Affordable Care Act go into effect," said Patrick Davis, Communications Director for Know Your Care New Mexico. "As New Mexicans struggle in this economy, this is yet another worry New Mexico families simply should not have to deal with."
When Blue Cross Blue Shield imposed last year's 21% premium increase, 13,000 of the company's 40,000 customers in those plans left the program, according to the New Mexican's story.
This latest move could force tens of thousands more self-employed New Mexicans into the ranks of the uninsured, adding to the more than 24.7% of New Mexicans who already don't have insurance. This is a burden New Mexicans cannot afford to bear.
"If Blue Cross and Blue Shield truly feels it needs this rate hike, surely it can pass a more thorough rate review under the Affordable Care Act in January," Davis said. "Otherwise, it just looks like Blue Cross and Blue Shield is trying to sneak a last-minute rate hike to avoid increased scrutiny."
Take Action: Sign the petition at : Health Action New Mexico or view it directly at http://tinyurl.com/StopBCBS. Pass it on!
September 21, 2011 at 01:09 PM in Action Alerts, Healthcare, Obama Health Care Reform, Regulation | Permalink | Comments (1)
Friday, September 02, 2011
Affordable Care Act Requires NM Officials to Conduct Rate Reviews on Health Insurance Premium Hikes
According to a statement released by Health Action New Mexico (HANM), the Department of Health and Human Services released new regulations effective yesterday that will ensure that health insurance premium increases of 10 percent or more be reviewed with more scrutiny by New Mexico officials.
With the country still reeling from the worst economic downturn since the great depression, many Americans simply can't afford to keep up the massive, and often unexpected, rate increases thrust upon them. Between 1999 and 2009, health insurance premiums for families rose an astounding 131% while unemployment rose and wages fell, HANM noted.
In a time of record profits for the insurance industry, responsible hardworking Americans found themselves under water and struggling to get by—let alone to pay their increasing insurance premiums. By holding the industry accountable, this rule will allow Americans to keep more of the money they earn and will serve as a meaningful safeguard against predatory rate hikes.
"These new regulations available under the Affordable Care Act will enable greater protection for consumers from unreasonable rate increases and ensure that health insurance premiums are adequately reviewed," said Barbara Webber, Executive Director of Health Action New Mexico. "Rates will be determined by actual health care costs in New Mexico and not at the whim of insurance companies."
Additionally, these new rules will also require insurance companies to provide consumers with the reasons for the rate increases and explain that information in a clear and understandable manner on their websites as well as on the HHS website located at www.healthcare.gov.
"Bringing greater transparency to families and businesses and giving them easy access to information will help them make better decisions about their health insurance options," Webber said. "Because of the Affordable Care Act, insurance companies will no longer be able to raise rates without explaining their actions. Rate hikes will be posted on public websites and will have to be justified."
Starting in September of 2012, HHS will work with each state to replace the 10 percent threshold with state-by-state guidelines that are more reflective of the health care cost trends in each state.
HHS has awarded $44 million in Affordable Care Act grants to states to help strengthen their oversight capabilities. An additional $200 million will continue to be available to states under the ACA.
September 2, 2011 at 06:27 AM in Healthcare, Obama Health Care Reform | Permalink | Comments (2)
Wednesday, May 25, 2011
Remind Recent College Graduates of Their New Health Care Rights
From Health Action New Mexico:
This month, millions of young adults are walking across a stage, picking up their diplomas, and entering the real world. As a recent graduate of the class of 2010 said,
I understand exactly what these recent graduates will face. When I entered the real world, I was overwhelmed with finding a job, paying rent, and most importantly, budgeting my money. My transition from a small town in Mississippi to Washington, D.C., was difficult for me. My friends faced the same transition and the same anxiety that went along with it, which for many was intensified by our student loan debt.

With all this pressure, sometimes I wondered why I ever left my small hometown. But despite my weariness, I knew that to better my life, I had to leave. Then I realized, to my relief, there was one less thing for me to worry about: my health insurance.
Before the Affordable Care Act was signed into law, I would have been kicked off my parents' plan just a few months after graduation. That meant if I couldn't find a job with health coverage, I would have either had to buy coverage that I couldn't afford or risk life without insurance and be one accident or illness away from personal and financial disaster. But thanks to the Affordable Care Act, I, along with many college graduates, now have the option to stay on my parents' plan until I'm 26.
This new provision will benefit tens of thousands of recent graduates that can't find jobs right off the bat or have jobs that don't offer insurance. Now, they don't have to worry about going broke, either from trying to buy insurance or going without and taking the gamble that they may face huge medical bills down the line.
But not everyone knows about this important new protection! You can help us spread the word. If you know someone who is graduating this month, please take a few moments to congratulate them on their big day and make sure they know about their new health care rights!
It only takes a few minutes, but making sure young adults can focus on settling into the real world, rather than having to worry about what will happen if they get sick, makes a huge difference. Please help us spread the word today.
P.S. If you want to learn more about how the Affordable Care Act helps young adults, check out Families USA's Young Adults Fact Sheet, Young Invincibles' Graduation Toolkit, and US PIRG's Young Adult Pamphlet.
May 25, 2011 at 09:39 AM in Healthcare, Obama Health Care Reform, Youth | Permalink | Comments (2)
Friday, April 08, 2011
Health Action NM Weighs In On Martinez Veto of NM Insurance Exchange Bill
Earlier today, Senator Dede Feldman commented on Gov. Susana Martinez's veto of the bill that would have created a state health insurance exchange. Later, Health Action New Mexico released this statement on the veto:
Today Governor Martinez announced her veto of SB 38/370, the New Mexico Health Insurance Exchange Act passed in the recent legislative session with bipartisan support. State health insurance exchanges are a key component of the federal health reform legislation passed in 2010.
State exchanges are consumer-friendly, web based marketplaces that provide health insurance in a combined risk pool for small businesses, sole proprietors, and persons buying insurance in the individual market. Also included would be persons currently uninsured due to affordability or pre-existing conditions. Federal subsidies for insurance premiums will only be available to those purchasing health insurance on the exchange. The state exchanges will begin functioning in January, 2014. The federal government will set up the exchanges in states that do not have their exchange ready by January, 2013 including an IT system that can coordinate with Medicaid and other related services.
The vetoed SB 38/370 NM Insurance Exchange Act was a merged amended bill representing hours of compromise between various stakeholders weighing in on the best solutions to set up an exchange in New Mexico. The bill built upon the expertise in New Mexico of setting up two state high risk pools and the NM Health Alliance for more affordable health care for small business. It incorporated the recommendations of the SMJ1 Health Reform Task Force set up by the NM legislature in the 2010 session and the Executive Health Reform Task Force set up by the Governor in April of 2010. Stakeholder groups of insurers, providers, small business , consumers and advocates weighed in on those recommendations over 8 months for both task forces.
"As a consumer organization committed to health care coverage for all New Mexicans, we are very disappointed not to see this legislation signed," said Barbara Webber, Executive Director of Health Action New Mexico. "A state exchange is especially important for New Mexico which has the 2nd highest rate of uninsured persons in the country. One out of four New Mexicans is currently uninsured and most of them hold jobs. New Mexico is also a small business state for whom more affordable health coverage is very important" elaborates Webber.
State health exchanges will provide affordable health care to small businesses in New Mexico in three ways:
First, already in 2010, the new law starting providing tax credits to small businesses of up to 35% for health coverage provided to employees. This tax credit for over 20,000 small businesses will increase once the state exchanges are started in 2014.
Secondly, the exchange will put employees of small businesses as well as people who buy on the individual market in a combined risk pool so they will have the discount advantages of large group plans.
Thirdly, it will provide subsidies to employees getting their insurance through the exchanges who are 400% below the poverty level.
This leveling of the playing field for small business means they can recruit and retain employees who otherwise sign on with large employers to have access to health insurance.
"We are glad that Governor Martinez supports an exchange framework as noted in her veto letter. However, we are concerned that by vetoing the exchange bill at the juncture, Establishment Federal funds will now be delayed for New Mexico at a cost of millions of dollars. Furthermore, the milestones to maximize benefits for setting up an exchange in New Mexico might not occur in a timely manner," said Webber. This would mean that the federal government would set up the exchange for New Mexico.
"We hope that Governor Martinez will work collaboratively with all stakeholders in the complex task of creating the state exchange. Health Action New Mexico and consumers look forward to being part of the process."
April 8, 2011 at 06:08 PM in Healthcare, NM Legislature 2011, Obama Health Care Reform, Susana Martinez | Permalink | Comments (1)
Sen. Feldman: Susana Martinez's Veto of Health Insurance Exchange May Mean More, Not Less Federal Control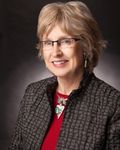 Talk about a waste of energy, and an abundance of misguided thinking. Governor Susana Martinez's veto of SB 38/370 today will leave the state with less time and fewer alternatives to a federally controlled Health Insurance Exchange, said one of the bill's sponsors, Sen. Dede Feldman (D-Albuquerque 13).
"We have lost an important opportunity to set up a competitive New Mexican marketplace that gives consumers clear choices and brings down premium costs for small businesses here," she said.
SB 38/370, sponsored by Sen. George Munoz (D-Gallup 4) and Sen. Dede Feldman, was supported on a bipartisan basis in the Senate. The measure was passed in the Senate by a 36-3 vote.
Sen. Feldman explained that this was because it was a non-political entity set up outside of state government, utilizing the leadership of the Health Insurance Alliance and the New Mexico Insurance Pool, two entities previously created by the legislature to help businesses and families unable to get -- or afford -- insurance. Funding for the Exchange would have been provided by the federal government through 2015. After that, the Exchange would have to be self-sustaining through assessments on member organizations.
Last year, New Mexico received $1 million to begin planning for a state exchange, and work is already underway, Feldman said. "But further funding is dependent on the legislature setting up a governance structure, which SB 38 would have done."
It may be impossible to set up a website, as well as a complicated IT system that integrates private insurance and Medicaid eligibility, by 2013 -- the date that the state exchanges must be "standing up" according to the federal Patient Protection and Accountable Care Act. "It will really be difficult without federal funds," Feldman explained.
Feldman said that SB 38/370 was the product of a nine-month task force on health care reform that included legislators, administrators and stakeholders from the insurance, business and consumer sectors. "I am just not sure whether there is an appetite to go through this process again during a special or short session," she said.
"We really tried to negotiate with everyone during the process," said Feldman. "At this point our best option may be to work with our Congressional delegation on a federal -- and not a state -- insurance exchange that will work to lower costs for consumers and businesses. As a state, we may not have as much input, but it may be a better deal for consumers and businesses, since national -- and not local -- insurance plans will dominate a national exchange, and they might offer lower prices since they can pool more policies together."
We should extend a hearty thank you to Senator Feldman, as well as the many others who have devoted so much of their time and energy to crafting a top-notch Health Insurance Exchange for New Mexico. Sadly, Gov. Martinez doesn't seem to understand what is at stake and why it was so important to get going on this process. Now many New Mexicans may well pay a big price for the governor's shortsightedness.
April 8, 2011 at 03:10 PM in Healthcare, NM Legislature 2011, Obama Health Care Reform, Regulation | Permalink | Comments (2)
Friday, March 25, 2011
Guest Blog by Alex Flores: One Year In, Americans Already Seeing Benefits of Affordable Care Act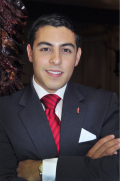 This is a guest blog by Alex Flores, who lives in Albuquerque and is a member on the Democratic National Committee's Youth Council representing the Western United States. Alex earned his undergraduate degree in public policy from The George Washington University and his Master of Public Affairs degree from the Woodrow Wilson School of Public and International Affairs at Princeton University. He is now a first year law student at the University of New Mexico.
For decades, reforming America's broken health care system was a goal sought after by Presidents. Then a year ago this week, President Obama signed the Affordable Care Act (ACA) into law.
The ACA expanded access, reduced the cost of care, and had a significant positive impact on the US budget deficit in the long-term. Meanwhile, Republicans in the House of Representatives are playing games with this important reform and threatening to vote for repeal -- a move that would reward big insurance and hurt the everyday American who has benefited or will benefit from this important law.
While the ACA was made law just one year ago, many of its provisions have already taken effect while others will be phased-in by 2014. As of now, all new health plans are required to provide free preventive care like mammograms, colonoscopies and other life-saving early screenings. Insurance companies are prohibited from denying you coverage when you get sick and from imposing lifetime limits on your coverage -- two practices that were all-too-common just a year ago.
From the young people who can now join their families' plans, to seniors who now have extra help with the cost of prescription drugs, to small businesses that are eligible for tax credits that make providing care for their employees more affordable, millions of Americans are already seeing the benefits of reform.
Here in New Mexico many folks are benefiting from reform. 17,221 New Mexican seniors benefit from beginning to close the Medicare "donut hole." 165,000 New Mexicans 26 or younger can now stay on their parents' health care plan. 520,000 New Mexicans will receive tax credits and other assistance. 40,400 small businesses with 25 employees or less and average wages of less than $50,000 qualified for tax credits under the bill language of up to 50% of the costs of providing health insurance. When the Affordable Care Act is fully implemented, there will be even more guarantees.
But the ACA is not perfect: that's why the President has backed commonsense changes to the law, like a bipartisan proposal that makes it easier for states to implement their own versions of health care reform as long as consumers still have access to the quality, affordable coverage they deserve.
Meanwhile, Republicans are playing politics by trying to repeal the legislation. And again give insurers free rein to deny New Mexicans coverage for the care they need and pay for; including denying care to children with pre-existing conditions, canceling New Mexicans' coverage just because they get sick, and limiting the amount of care New Mexicans can get when they need it most. That's politics at its worst and we cannot stand for it. Repeal would also explode the deficit by more than a trillion dollars in the coming decades. We literally cannot afford to go backwards with repeal.
Take a few moments and visit HealthCare.gov to see how the Affordable Care Act benefits you. We're finally in the driver's seat, instead of insurance company bureaucrats, and we need to fight all efforts to deny our rights. The best way to do that is to inform ourselves, our friends, and our neighbors with accurate information.
Here are some more resources:
Healthcare.gov: The one-stop shop to answer all your health care questions, this up-to-date government site allows you to compare insurance pricing, review your rights as a patient, and learn more about the changes enacted by reform.
Health Reform Checkup: Take a minute to answer the questions and find out how the Affordable Care Act helps you and your friends and family – then share the results with your networks.
Consumer Reports: For decades, Consumers Union has published a report that provides consumers with product information to help inform their decisions in the marketplace. Check out this straightforward guide to the Affordable Care Act for a consumer's perspective on the new law.
Health Reform Timeline: Because the Affordable Care Act's reforms are comprehensive, many of the provisions aren't enacted overnight. Take a look at this implementation timeline to see when specific provisions kick in.
This is a guest blog by Alex Flores. To submit a piece for consideration as a guest blog, contact me by clicking on the Email Me link at the upper left-hand corner of the page.
March 25, 2011 at 12:46 PM in Guest Blogger, Healthcare, Obama Health Care Reform | Permalink | Comments (3)
Tuesday, March 22, 2011
3/22: Celebrate 1st Birthday of Affordable Care Act
From NM Alliance for Retired Americans:
Celebrate the biggest progressive legislative victory since Medicare (in 1965) ... the Affordable Care Act turns 1 this month. Birthday cake, speakers, Rep. Heinrich (invited), the Raging Grannies and more! Come, tell your story and join the fun!
What: 1st Birthday Party for the Affordable Care Act - the law that increased access to healthcare for millions while cutting the deficit and controlling costs. Click for flyer.
When:Tuesday, March 22, 6-8:00 PM
Where: Los Griegos Community Center, 1231 Candelaria NW (Just West of 12th Street)
Who: Brought to you by HCAN, NM Alliance for Retired Americans, Ole, Health Action NM, NM Voices for Children, AFSCME & their NM Retirees, NM Center on Law & Poverty, the ABQ Raging Grannies, League of Women Voters, NM PIRG, Southwest Women's Law Center, Results NM, Religious Coalition for Reproductive Choice, SEIU/CIR.
March 22, 2011 at 09:03 AM in Events, Healthcare, Obama Health Care Reform | Permalink | Comments (1)
Tuesday, March 15, 2011
(Updated) NM House Committee Kills Health Insurance Exchange Bill
Update 3.19.11: Another version of this bill sponsored by Sen. Dede Feldman, a committee substitute for SB 38 and SB 370, DID pass both the House and Senate, and will go to Gov. Martinez for her signature (or veto). It passed the House on the last day of the session by a vote of 34-31.
**********
Yesterday in the New Mexico House Appropriations and Finance Committee (HAFC), a bill that would initiate the early stages of creating a health insurance exchange was killed by an 8-5 vote. The combined Senate Bill 38/370, sponsored by Senators Dede Feldman (D-Bernalillo-13) and George Munoz (D-Cibola, McKinley-4), is a response to the federal health care law, the Patient Protection and Affordable Care Act. The measure previously gained passage in the Senate by a vote of 36-3 and a Do Pass in the House Consumer and Public Affairs Committee (HCPAC) by a 3-2 margin.
That act allows each state to create a state-specific health insurance exchange designed to increase access to affordable health insurance for individuals and small groups and lower the high percentage of uninsured citizens.
"This bill is essential for the future of health care in New Mexico," said Sen. Munoz. "The exchange would act as a marketplace of insurance plans where consumers could compare various rates and coverage plans in a simplified fashion and where subsidies would be available to assist low-income individuals with premium costs," he said. "Additionally, establishment of a New Mexico exchange would bring millions of dollars in federal funds toward the state."
"The failure to enact legislation will result in a mandated health care exchange created by the federal government rather than by New Mexico," Sen. Munoz continued. "It is essential that New Mexico create its own exchange as we can more effectively anticipate the health care needs specific to our state and its people. Legislative time is running low for the state to begin the process of creating an exchange by the 2014 deadline. Failing to act would result in the loss of the federal funds used to incentivize this new health care design."

Sen. Munoz added that, "Legislators and health care professionals have been working hard over the past few years to design a plan that is right for New Mexico. We don't want to open the door to a federally created health care exchange when we have the option and the localized knowledge to create one of our own."
March 15, 2011 at 12:33 PM in Healthcare, NM Legislature 2011, Obama Health Care Reform | Permalink | Comments (2)
Wednesday, February 09, 2011
Memorial to Urge Earlier Permit Waiver on Insurance Exchanges Gets Unanimous Approval in NM House
From Health Security for New Mexicans:
House Joint Memorial 9, sponsored by Rep. Mimi Stewart (D-Albuquerque), has passed the New Mexico House by a vote of 61 to 0!
HJM 9 asks the New Mexico congressional delegation to actively seek removal of the 2017 date from the federal health care reform law so states can request waivers to develop something other than an insurance exchange by 2014. This would allow New Mexico to create a state plan to better suit our needs in terms of insuring those who lack coverage, and do it sooner rather than later. Click for more information on the waiver problem and our other legislative priorities.
Passage by the House sends a strong message to our congressional delegation. The memorial now goes to the New Mexico Senate for approval.
States must currently wait until 2017 to ask for waivers to implement an alternative health care reform approach, such as the Health Security Act. In the meantime, the law requires states to set up health insurance exchanges -- clearinghouses through which the uninsured may purchase regulated private insurance policies, either online or through brokers -- by 2014. Removing the 2017 date would allow states to request waivers to set up other health care reform plans by 2014.
If you have any questions, please contact Josette (jhaddad@cableone.net or 505-771-8763) or Dana (dsmillen@msn.com or 505-269-3779).
February 9, 2011 at 01:38 PM in Healthcare, NM Legislature 2011, Obama Health Care Reform | Permalink | Comments (3)