Wednesday, October 12, 2011
Jobs: Obama Administration Announces Selection of Navajo Gallup Water Supply Project and 13 Others to be Expedited Through Permitting/Review Process
Yesterday, the Obama Administration announced the selection of 14 infrastructure projects around the country that will be expedited through permitting and environmental review processes. The administration says it's an important next step in its efforts to improve the efficiency of federal reviews needed to help job-creating infrastructure projects move as quickly as possible from the drawing board to completion. 
One of the 14 selected for expedition is the Navajo Gallup Water Supply Project, which will build two water treatment plants and deliver water through approximately 280 miles of pipeline, 24 pumping plants and numerous water regulation and storage facilities bringing a clean and sustainable water supply to the Navajo Nation in northwestern New Mexico. The Department of the Interior's Bureau of Reclamation will work to improve coordination between Federal and non-federal entities and to expedite land acquisition through the Bureau of Indian Affairs and Bureau of Land Management.
Congressman Ben Ray Luján of New Mexico's Third District applauded the move by the Obama Administration.
"During this difficult economic time it is critical that we move as quickly as possible to put people to work building and repairing our aging roads, bridges, and infrastructure," said Luján. "It is also important to provide a long-term municipal and industrial water supply for the Navajo Nation, the city of Gallup and the Jicarilla Apache nation. The latest step by the Obama Administration to expedite the permitting process for the Navajo Gallup Water Supply project recognizes the urgent need to not only spur job creation and economic growth, but to also provide our communities with a safe and reliable source of water," Luján added.
This announcement comes as a result of the Presidential Memorandum President Obama issued in late August at the recommendation of his Council on Jobs and Competitiveness. Through the Presidential Memorandum, the President directed agencies to expedite environmental reviews and permit decisions for a selection of high priority infrastructure projects that will create a significant number of jobs, have already identified necessary funding and where the significant steps remaining before construction are within the control and jurisdiction of the federal government and can be completed within 18 months.  
As the President's Council on Jobs and Competitiveness has highlighted, improving the efficiency and effectiveness of federal permit decisions and environmental reviews is one critical step the federal government can take to accelerate job creation. While many of these review processes are not under the control of the federal government -- state, local, and tribal governments are partners in the effort, as well -- the Obama Administration says it is committed to reforming the federal permitting and environmental review process to ensure that it runs as efficiently as possible while continuing to protect the health and safety of all Americans, and to preserve opportunities for public participation in federal decision-making.
The Administration will apply broadly the information gathered while expediting these projects to further improve the permitting process for all projects.  And as part of the Administration's commitment to efficiency and transparency, beginning at the end of November, the public will also be able to track the progress of projects under review through one central website.
Below is a list of the 13 other projects selected by those agencies, which represent diverse sectors of the economy and combined will support the creation of tens of thousands of jobs. 
Department of Transportation
Tappan Zee Bridge, New York: The Tappan Zee Bridge project will replace a deficient bridge that is a critical link in the regional transportation network. While the project is an ambitious one and construction will not begin for several years, improved coordination amongst multiple federal agencies will reduce the time needed to proceed from a Draft Environmental Impact Statement to a Record of Decision, potentially reducing the project timeline by multiple years. 
Crenshaw/LAX, California: The Crenshaw/LAX project will extend the Los Angeles County Metropolitan Transportation Authority's (LA Metro) existing Green Line light rail nearer to the Los Angeles International Airport and connect it to the Expo Line light rail. The Federal Transit Administration (FTA) is providing additional targeted technical assistance to shorten the approval time for this project by several months. In addition FTA and LA Metro will pilot FTA's new streamlined risk assessment approach for major transit projects to ensure risks and associated mitigation measures are identified and addressed promptly. 
Whittier Bridge, Massachusetts: The Whittier Bridge project on I-95 in Massachusetts will replace an existing bridge over the Merrimack River with a new, multi-modal bridge that will add lanes as well as bicycle and pedestrian lanes. The lead agency, resource agency and project sponsor will facilitate better coordination to accelerate permit review and approval within six months, including an agreed upon schedule for document reviews and establishing a process for dispute elevation and resolution. 
Provo Westside Connector, Utah: The Provo Westside Connector highway project in Utah will build a new arterial roadway between Provo Airport and Interstate 15 to improve roadway system linkage in southwest Provo, UT. By increasing coordination among federal and state agencies, permit review and approval can be expedited, saving six or more months.  This time savings will be achieved through an agreed upon schedule for document reviews and establishing a process for dispute elevation and resolution. 
Baltimore Red Line, Maryland: The Baltimore Red Line is a 14 mile rail transit line connecting the suburban areas west of Baltimore to downtown, the Inner Harbor and Fells Point areas, and the Johns Hopkins Bayview Medical Center Campus. This project has many outstanding permitting issues that will require substantial cooperation between a number of resource and other federal agencies. By engaging in early negotiations with all necessary federal agencies and optimizing coordination amongst the agencies this project will begin construction earlier than currently planned, potentially reducing the project timeline by two years.
Next Generation Air Transportation System Infrastructure Project, Texas: This Federal Aviation Administration (FAA) pilot project will create Next Generation (NextGen) aviation procedures, including the implementation of new, more efficient routes, for the two airports in Houston, Texas. These performance based navigation procedures must comply with internal FAA approvals as well as reviews under the National Environmental Policy Act. Integrating these reviews will expedite this project and studying the impacts of the new procedures will serve as a demonstration project for future NextGen procedural improvements. 
Department of Housing and Urban Development
Denver Mariposa Housing Project, Colorado: In connection with a HOPE VI grant from the Department of Housing and Urban Development, this project will revitalize a distressed housing project located in South Denver. Portions of the project are underway and HUD will expedite its Part 58 review and review of the Revitalization Plan for the next phases.
City Market at "O" Street, District of Columbia: Located in Washington, DC, City Market at "O" Street is a mixed-use property consisting of 400 market-rate residential units, 16,000 square feet of retail space and a 57,000 square foot supermarket with financing under the Federal Housing Administration (FHA) Section 220 insured mortgage program. In conjunction with this project and others, FHA has embarked on an effort to streamline the approval process for loans, including review of related federal permits and is working with the Advisory Council on Historic Preservation to expedite the National Historic Trust approval, subject to Section 106 of the National Historic Preservation Act. 
Department of Commerce
Arroyo Sequit Watershed and Qwuloolt Estuary Coastal Habitat Restoration Project, California: This habitat restoration project is composed of two activities. The first activity is the Arroyo Sequit Creek Steelhead Barrier Removal in California, which will involve construction activities to remove existing physical barriers, including two dry weather crossings and one check dam, along the Arroyo Sequit watershed in northern Los Angeles County, CA. The second activity is the Qwuloolt Estuary Restoration in Washington State and will involve restoration construction activities to restore 350 acres of currently isolated floodplain. The National Oceanic and Atmospheric Administration will work with the Army Corps of Engineers to expedite construction permits by up to one year, with the goal of beginning construction as early as 2012.
West Coast Coastal Habitat Restoration Project, California and Washington: This project is composed of four habitat restoration activities including Sears Point Tidal Restoration in California; Napa River Salt Marsh Restoration in California; Riverside Ranch Restoration in California; and the Salt Creek Estuary Reconnection in Washington State. The scope of these project activities will involve construction elements that will contribute to habitat restoration in these regions. This project will be expedited by up to one year by the facilitation of interagency resource coordination between the Army Corps of Engineers and the National Oceanic and Atmospheric Administration.
Department of Agriculture
Cleghorn Ridge Wind Project, California: This wind generation project by Cleghorn Ridge Wind LLC would consist of up to 52 wind turbine generators aligned in a general east-west direction along the ridgeline at Cleghorn Ridge, in the San Bernardino National Forest. USDA Forest Service, U.S. Air Force, and Federal Aviation Administration will cooperate to complete the review of this project by federal agencies in as little as 18 months, rather than the three years originally estimated.
Deerfield Wind Power Project, Vermont: This wind generation facility by Deerfield Wind LLC in the towns of Searsburg and Readsboro in the Green Mountain National Forest in Vermont would consist of 15 two-megawatt turbines.  USDA Forest Service is working to expedite a Final Environmental Impact Statement before December 2011.
Dakota Prairie and Little Missouri National Grasslands, North Dakota and South Dakota: USDA Forest Service is working with an expedited process for reviewing oil and gas applications for wells and ancillary facilities such as pipelines and power lines in the Dakota Prairie and Little Missouri National Grasslands. There are approximately 80 applications currently in file. The expedited process involves early coordination with the U.S. Department of Interior Bureau of Land Management and use of the 390 Categorical Exclusion provided under the 2005 Energy Policy Act.
Comprehensive Review of Infrastructure Best Practices
In addition to unveiling the projects selected for expedited review today, the Administration will also instruct agencies throughout the executive branch to gather comprehensive information regarding their reviews of infrastructure projects, and the best practices they have developed. The Administration says it will use that information to develop recommendations to further improve the efficiency, effectiveness, transparency and accountability offederal permitting and environmental review, without compromising the responsibility to protect safety, public health, and the environment, through measures such as adopting sector-specific guidelines for timely reviews of permitting applications; encouraging early engagement with stakeholders; coordinating federal reviews with those of state, local and tribal regulatory agencies; and instituting greater oversight of the overall process.
Some of the Key Steps Taken By the Obama Administration On Permitting Reform:
Yesterday's announcement is the latest in a series of "common-sense steps" the Obama Administration says it has taken to improve the efficiency and effectiveness of federal permitting and review. According to the President, these steps are helping to speed job-creation in the near term while increasing our competitiveness and strengthening our economy in the longer term. Just as importantly, the Administration says it has taken steps to also ensure that permitting and review processes continue to provide safeguards for public health and the environment while offering opportunity for constructive engagement by stakeholders.
A statement released by the Adminstration listed these examples:
Just last week, the Obama Administration announced it will accelerate the permitting and construction of seven proposed electric transmission lines. This move will speed the creation of thousands of construction and operations jobs while transforming the nation's electric system into a modern, 21st century grid that is safer and more secure, and gives consumers more energy choices. The public can track the progress of these and other transmission projects at http://trackingsystem.nisc-llc.com/etrans/utility/Search.seam. This effort is the latest achievement resulting from a 2009 agreement between nine federal agencies that has improved coordination among federal agencies, states, and other stakeholders involved in siting and permitting transmission facilities on Federal lands. 
In November 2010, the Council on Environmental Quality issued commonsense guidance for federal agencies on the use of categorical exclusions to improve the efficiency of the environmental review process under the National Environmental Protection Act. When used appropriately, categorical exclusions help agencies reduce unnecessary paperwork and delay, by using research and experience to identify in advance categories of activities, like routine facility maintenance, that do not need to undergo intensive environmental review because they do not have significant environmental impacts.
Over the past two years, the Department of Housing and Urban Development, Department of Transportation and the Environmental Protection Agency have worked together to promote sustainable communities. For example, by partnering with local governments, the development community, and other key stakeholders, these agencies have helped to identify and remove key barriers to sustainable design and green building in their permitting process by increasing awareness of local ordinances that impact design, renovation and maintenance of buildings and the sites at which they are located.
Earlier this summer, the President signed an Executive Order to promote the safe, responsible, and efficient energy resources in Alaska. The EO established a working group to facilitate coordinated and efficient energy development and permitting in Alaska while also ensuring that all proper environmental and safety standards are met.
October 12, 2011 at 04:08 PM in Economy, Populism, Environment, Jobs, Native Americans, Obama Administration, Regulation, Rep. Ben Ray Lujan (NM-03), Water Issues | Permalink | Comments (0)
Monday, October 10, 2011
Urban Wildlife Refuge in Albuquerque's South Valley Gets the Go-Ahead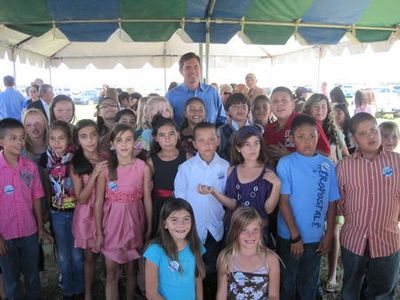 U.S. Rep. Martin Heinrich with students from Mountain View Elementary, in attendance at the announcement of what will become first national wildlife refuge in the Southwest. Mountain View Elementary is just down the road from the property.
Secretary of the Interior Ken Salazar recently announced that a proposed 570-acre national wildlife refuge on a former dairy farm just a few miles south of New Mexico's largest metropolitan area has been approved. As proposed, the site will serve as an urban oasis for both wildlife and people. Very exciting, for everyone involved. Establishment of a new Albuquerque-based national wildlife refuge is a win-win situation for people and wildlife, for the economy and open space conservation, for visitors and residents alike.
"With the support of Bernalillo County, the Trust for Public Land, New Mexico's Congressional delegation, and many partners, New Mexico will gain its first urban national wildlife refuge," Salazar said. "Once complete, this refuge, which is within a half hour drive of nearly half of New Mexico's population, will be a place for people to connect with and learn about the natural world and will provide valuable habitat for wildlife, including the endangered the southwestern willow flycatcher."
Joined by U.S. Senator Jeff Bingaman, Congressman Martin Heinrich, and Bernalillo County Commissioner Art De La Cruz, Salazar said a refuge in this location would fulfill the goals of President Obama's America's Great Outdoors initiative to work with community partners to establish a 21st century conservation ethic and reconnect people -- especially young people -- to the natural world.
Economic Growth and Jobs
An urban refuge will also help generate economic growth and support jobs by attracting visitors, Salazar said. Recreation in refuges, national parks and other public lands alone led to nearly $55 billion in economic contribution and 440,000 jobs in 2009. National wildlife refuges alone currently support an estimated 35,234 jobs.
"Establishment of a refuge not only will improve the quality of life of the citizens of Albuquerque but also help create new jobs by attracting visitors," Salazar said. "One in twenty U.S. jobs are in the recreation economy –- more than there are doctors, lawyers, or teachers -- and places like this new refuge could help support more than 3 million new jobs across the nation in the next decade."
A Unique Opportunity for Urban Open Space
"At 570 acres, this former dairy is one of the largest remaining farms in the Middle Rio Grande Valley and is the largest agricultural property within the Albuquerque metro region. There are very few opportunities like this one that allow us protect open space in highly urban areas," said Senator Bingaman, who chairs the Senate Energy and Natural Resources Committee. "I'd like to thank Secretary Salazar for coming to New Mexico today to make this exciting announcement, and I'd like to thank the many individuals and local officials whose involvement made this urban wildlife refuge a reality."
"In America, and especially in states like New Mexico, we value something uniquely American: our wildlife and public lands," said Congressman Heinrich. "But too often today, our youth get more screen time than outdoor time. For kids in the Albuquerque area, Price's Dairy can help change that. Our community has come together in support of this project, recognizing the tremendous value in investing in the health and education of our kids, with the added benefit of driving economic development and supporting nearby small businesses."
Working Together for Common Good
The U.S. Fish and Wildlife Service and Bernalillo County have long explored the possibility of establishing an urban refuge on the former Price's Dairy Farm. After completing the necessary studies and planning documents, the service is now authorized to acquire land and establish the refuge.
By policy, the Fish and Wildlife Service acquires lands for refuges only from willing sellers. Condemnation is not used. The current owners of the 570-acre site are interested in selling the land. The Bernalillo County Commission has already set aside $5 million to assist with land acquisition.
"Years from now people will say how glad they are that we had enough foresight, determination and love that we preserved this place forever, and for them," said Bernalillo County Commissioner Art De La Cruz.
The Service intends to work with its partners to establish environmental education programs at the refuge and provide demonstration areas for sustainable agriculture. Once fully restored, visitors to the Refuge will likely be able to see waterfowl, small mammals, and neotropical migrant birds, including the flycatcher.
Additional funding for purchase of the land will likely come from the Land and Water Conservation Fund. Congress established the fund in 1964 to use revenues from offshore oil and gas drilling to support the conservation of America's lands and waters.
"Our goal is to protect land for people and there is no better example of that then making sure that this special place is protected for future generations," said Will Rogers, president of The Trust for Public Land, a key partner in the establishment of the refuge. "This announcement has the support of local neighbors and is important to the people who live nearby, particularly the children of the area. This was a true team effort, and it would not have been possible without the leadership of Secretary Salazar and the New Mexico congressional delegation, and the support of the landowner."
Only a few of the nation's more than 550 National Wildlife Refuges are in urban areas. Urban refuges offer unique environmental education and recreation opportunities in populous area while promoting the mission of the refuge system to protect wildlife and their habitats for the benefit of present and future generations of Americans.
October 10, 2011 at 07:22 AM in Bernalillo County, Environment, Land Issues, NM Congressional Delegation, Obama Administration | Permalink | Comments (0)
Thursday, September 08, 2011
Heinrich Urges President To End War In Iraq; Bring Troops Home By End of Year

Keeping the pressure on: Rep. Martin Heinrich (NM-01) yesterday released the following statement in light of reports that Defense Secretary Leon E. Panetta is supporting a plan that would keep 3,000 to 4,000 American troops in Iraq beyond the Status of Forces Agreement that expires on December 31, 2011:
"I stand with the people of New Mexico in calling for an end to the war in Iraq. With the deadline for a final withdrawal now less than four months away, I strongly urge President Obama to maintain our Status of Forces Agreement with the government of Iraq and bring all of our troops and military contractors home at the end of the year.
"Extending our presence in Iraq is neither in our nation's economic nor national security interests. Keeping troops on the ground would only deepen the perception of the Iraqi people that we have no intention of leaving their country. It's time for our brave service men and women to return home to their families."
Rep. Heinrich, along with 90 of his colleagues in the House (including NM-03 Congressman Ben Ray Lujan), sent a letter to President Obama on July 22, 2011 urging him to withdraw all American troops by the end of the year. The United States has spent over $800 billion and 4,474 Americans lives have been lost in Iraq since the beginning of the war.
September 8, 2011 at 08:10 AM in Iraq War, Obama Administration, Rep. Martin Heinrich (NM-01) | Permalink | Comments (2)
Friday, August 26, 2011
Compare and Contrast: Liberal Lion Ted Kennedy and the Liberal Bashing Obama Admin

Caroline's intro, video tribute, Teddy's speech (at 14 minutes)
It was three years ago yesterday when the Liberal Lion of the Senate, Ted Kennedy, overcame the health difficulties he was experiencing to address (text) the Democratic National Convention in Denver. I was very fortunate to be in the hall that night as a state blogger (thanks Howard Dean), and clearly recall the electricity and emotional intensity that swept the hall when Teddy strode onto the stage for the last time at a Dem Convention, and gave a moving and rousing speech on behalf of Barack Obama. In an odd coincidence, Ted passed away from a brain tumor exactly a year later, on August 25, 2009. And so it is inevitable that Dems like me have thoughts of Ted Kennedy swirling in our heads at this time of year.
I have many memories of Teddy fighting the good fight for the people -- for workers, for minorities, for children, for seniors, for health care for all, for the impoverished, for women -- over his many years of public service, as well as his no-holds-barred liberalism in the face of whatever nasty rhetoric was issuing from right-wingers in any particular year. There are few politicos today who call themselves Democrats who are as proudly and unabashedly liberal as Teddy was.
No, it is now the fashion, from Obama on down, to embrace the phony, expedient labels of "centrist" or "moderate" or "nonpartisan" and pretend that there is a middle we can meet in and still effectively make the deep-seated changes needed to return our American economy, culture and communities to anything resembling fairness, compassion and opportunity for all. Ironically, most of the traditional values of the Dem Party now match the positions supported by a majority of Americans -- it is only politicos of both parties who stand in the way of the progress we need to regain our footing and thrive.
Ted vs. Barack
Teddy was known to be an excellent negotiator and, believe me, he did not start the compromise negotiations by giving away most of the store before the dealmaking had even begun. In other words, he was no Barack Obama. Thankfully. No, Teddy was known as a successful persuader of his fellow lawmakers, as well as a true leader who could inspire and marshall the great energies of the people to push for real change we can believe in.
Senator Kennedy did not stand there and make excuses saying things like, "hey, this is the best we can do because Republicans will never support anything more so we're not even going to try for what we really believe in, what the people really want. I'm the wise, all-knowing one and I will start out already across the line into right-wing corporatist territory in my negotiations and go from there. And the Democratic base should take it and shut up. If they don't support me, they just aren't smart enough to get the beauty of my strategies and tacitics. I call the shots, not them. I listen to my corporate/banking/Wall Street "advisers" and donors, not to the motley crew who comprise the Dem base."
Well, Obama never says exactly that, but that's the message that seems to frequently emanate from the White House, whether from the President himself or his public mouthpieces and leakers.
Can anyone imagine Ted Kennedy mocking the Democratic base or liberal values or progressive activists?
What Would Teddy Do?
Before his death, Teddy worked very hard to get Obama the nomination and the presidency. I wonder what he would think and do now after witnessing the steady and incredibly depressing transition of Mr. Hope and Change into Mr. No Way, No We Can't. I can't help but believe he'd be just as disgusted as so many of us are with the failure of Obama and so many of the DC Dems to BE DEMOCRATS instead of mewling technocrats in the service of some of the worst financial and economic forces on the planet.
Can anyone imagine Ted Kennedy allowing Sen. Max Baucus and his gang to stall away a whole summer working on watering down and corporatizing the health care reform bill as much as humanly possible while the right wingers went nuts spreading false information at crazy town halls and Obama sat on his hands, mostly mute? I don't think so.
Disturbing Contrasts
Here's an excerpt of what Caroline Kennedy had to say in her introduction of Teddy at the Dem Convention in Denver. Think about it, as well as what Teddy said that night, and then think about the kind of lip service and dismissiveness we're getting from President Obama at a time of incredibly upsetting economic and environmental peril:
For 46 years, he has been so much more than just a senator for the people of Massachusetts. He's been a senator for all who believe in a dream that's never died. If you're no longer being denied a job because of your race, gender or disability, or if you've seen a rise in the minimum wage you're being paid, Teddy is your senator too.

If your children are receiving health care thanks to the Children's Health Insurance Program, if you see a nurse at a community health center or if you're benefiting from the Medicare program that he fought to create, and that just last month he returned to the Senate to save, Teddy is your senator too. If your child is getting an early boost in life through Head Start, or attending a better school or can go to college because a Pell grant has made it more affordable, Teddy is your senator too. And if you're an 18-year-old who's going to vote for the first time-and I bet it'll be for Barack Obama- Teddy is your senator too.

Not only has Teddy helped put the American dream within reach for so many families, he's been a powerful force around the world for human rights and human dignity, for refugees and the dispossessed. He helped end apartheid in South Africa and bring peace to Northern Ireland. He's been a leader on nuclear arms control. And he took a strong, early and courageous stand against the war in Iraq.
It's a contrast that is breaking the hearts of increasing numbers of loyal Democrats, grassroots activists, progressives and ordinary Americans. Now we have an allegedly Democratic President who actually puts Medicare, Medicaid and Social Security cuts on the table at the outset of the debate and thinks cruel measures of "austerity" are the way to jump start the economy and create jobs. We have a President who is conducting covert military operations and attacks on whistleblowers that go beyond what even Bush dared to implement -- one who believes he doesn't have to get congressional approval to participate in a war in Libya. We have a President who clearly seems to be siding with the criminal bankers who caused this mess, instead of putting the people's needs first. We now have a President who has had ICE round up, incarcerate in private prisons and deport more immigrants than Bush did in any year of his administration. I could go on.
What would Teddy say? I can't imagine him defending this behavior, that's for sure.
Between a Rock and a Hard Place
Yes, I know, Dems are between a rock and a hard place as far as the 2012 presidential election goes. We are constantly warned that we must support Obama 100% or else face the insanity of a right-wing president like Bachman or Perry. Maybe the big-money, behind-the-scenes big shots set it up this way on purpose, just to ensure another four years of Obama the appeaser. In the current political environment it's hard to know who or what is actually driving events -- here and on a global scale.
I'd love to see Obama face a primary opponent, at the very least. One who could strongly and clearly express many of the ideas and positions currently being put forth by Sen. Bernie Sanders, for instance. Regardless, I think it's imperative to keep the pressure on Obama and to call him out when he sinks to the kind of actions I've cited above. As far as I'm concerned, it's no longer an option to once again don our cheerleader gear and blindly support Obama's presidency or his reelection.
After last week's kerfluffle (that got national attention) over the embarrasing emails mocking liberals and progressives sent out by NM OFA head honcho Ray Sandoval, I admit that it's hard for me to think about lifting a finger to help reelect Obama. And I know I'm only the tip of the iceberg. Many say it will be our fault if Obama loses, but I say that it will be his own fault -- for refusing to be a strong Democratic leader fighting hard and long for true Democratic values, and for insulting and demeaning the very people in the Dem base who worked their asses off and gave tons of small donations to get him elected last time. Obama is the one who needs to wake up -- not us.
As Senator Kennedy said, "The work goes on, the cause endures, the hope still lives and the dreams shall never die." And that's regardless of whether or not a Democratic president holds the White House. We must continue to fight for this, no matter what: "For me this is a season of hope -- new hope for a just and fair prosperity for the many, and not just for the few — new hope." If Obama continues to refuse to lead on that basis, we need to find someone who is willing to at least confront him.
Sentimental Journey
Before I wrote this post today, I indulged in a sentimental journey to the last president cycle -- and the incredible excitement and yes, hope, we had for an Obama presidency. The contrast with my feelings today couldn't be starker. And that's a real shame.
If you're so moved, indulge yourself in a trip to the past. Perhaps it will inspire and energize you to fight on for our Dem principles, and keep the pressure on Dem officeholders and candidates to do the same. We need to be loud and proud and unrelenting, don't you think? There's just too much at stake to take whatever our Dem leaders hand out, no matter how weak or misguided, and keep our mouth shut. We need to ACT UP!

Photo album here
Our convention blog coverage from 2008 can be found in our archive. And here are our videos.
August 26, 2011 at 01:10 PM in 2012 Presidential Race, Democratic Party, Economy, Populism, Environment, Jobs, Obama Administration, Organizing for America, Peace, Progressivism | Permalink | Comments (27)
Sunday, August 21, 2011
45 More Arrests at Tar Sands Pipeline Protest at White House, Including Lora Lucero of Albuquerque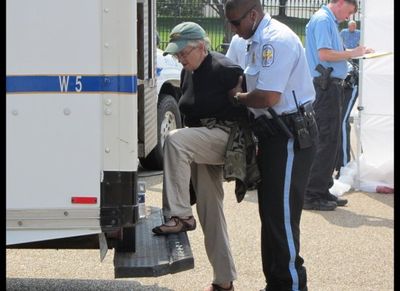 Lora Lucero being arrested in DC today. More photos.
Today, 45 more activists representing a variety of age groups and backgrounds were arrested in front of the White House as they participated in the second day of Tar Sands Action, a planned two-week exercise in civil disobedience to protest the planned Keystone XL pipeline from the filthy tar sands of northern Alberta down to refineries at the Gulf of Mexico. One of those arrested today was well-known Albuquerque grassroots activist Lora Lucero. On a status update on Facebook, Lora said, "I was arrested at the White House by the National Park Service police today. After booking and paying $100 fine, we were all released."
Bravo, Lora! Thanks for so ably representing us at one of the most important demonstrations in the green energy era! As anyone with a functioning brain knows, it's now or never if we want to stop the horrible impacts of fossil fuels on global climate in time to make a difference. Outside of Saudi Arabia, the tar sands of Alberta represent the largest remaining pool of oil in the world. As many have pointed out, it generally takes more energy to extract the oil from the tar sands than they provide, and even the process of extracting it is incredibly damaging to the environment in terms of air and groundwater.
Demonstrators are uging President Obama to refuse to sign a document that would permit the pipeline to cross our northern border. The President has the power to allow or stop the pipeline on his own. He does not need the approval of Congress, the State Department or any other governmental entity to do so. In other words, he has nobody to blame and no valid excuses to offer if he allows the pipeline -- which is needed by the massive and filthy tar sands operations in Canada if they are to remain financially viable.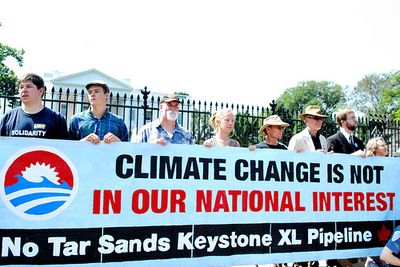 Click to sign a petition to the President. It says: "No to Keystone XL. The tar sands represent a catastrophic threat to our communities, our climate, and our planet. We urge you to demonstrate real climate leadership by rejecting the requested permit for the Keystone XL pipeline and instead focus on developing safe, clean energy."
All the way back to his campaigning days, Obama has often talked the green energy talk. Now it's time to see if he will walk the walk by refusing to allow the pipeline -- or if he will cave to vested fossil fuel interests. Bill McKibben, a key organizer of the protests, calls the Obama administration decision a referendum on the president's climate change record, noting the decision rests solely with the executive branch.
Yesterday, on the first day of the protest, more than 65 people committed peaceful civil disobedience at a sit-in in front of the White House and more than 50 were arrested and detained by U.S. Park Police. Those arrested on the first day included Bill McKibben, the prominent climate activist and founder of 350.org; Jane Hamsher, who founded the popular liberal blog Firedoglake; and Gus Speth, whose career includes co-founding the Natural Resources Defense Council and chairing the White House Council on Environmental Quality in the Carter Administration.
Addressing President Obama's power to stop the pipeline, McKibben said in Lafayette Square Saturday morning, "He doesn't have to go through the crazy climate deniers in Congress to be able to do the right thing. If Barack Obama mans up, says no to this thing, it will send a surge of electricity through all of the people that voted for him three years ago. It will be the reminder of why we were so enamored of this guy in 2008."
Despite previous promises to allow same-day releases of those arrested upon posting of bail, authorities decided to hold most of those arrested on Friday until at least Monday in order to deter more people from risking arrest. Talk about an ironic development:
The Park Police were especially concerned that sit-ins would continue during the week of events beginning on August 28 surrounding the dedication of a new memorial to civil rights leader Martin Luther King Jr., one of the greatest exponents of creative nonviolence.
Park Police must have changes their minds about this policy as those arrested today are reportedly being released after posting bail. 
More than 2,000 people from all 50 states and Canada have registered at Tarsandsaction.org to take part in similar sit-ins of 50-100 people everyday for the next two weeks until September 3. There's still time to sign up to participate or make a donation. You can send a message of support to demonstrators here.
For more information, see our previous post on this issue. You can follow continuing coverage on Daily Kos and http://www.tarsandsaction.org/
August 21, 2011 at 05:09 PM in Climate, Energy, Environment, Obama Administration, Water Issues | Permalink | Comments (0)
Saturday, August 20, 2011
(Updated) Bill McKibben: A Watershed Moment for Obama on Climate Change; White House Sit-Ins Start Today
Update: Click for photos from day one of the protest.
*********
Today, activists are gathering in front of the White House to urge President Obama to refuse to sign a certificate of national interest that's needed in order to allow the Keystone XL pipeline to cross the Canadian-U.S. border. The two-week protest will include sit-ins and other peaceful acts of civil disobedience. You can sign a petition to the President on this issue at the Stop the Tar Sands Pipeline action page. You can follow the action on the group's Facebook page. President Obama alone can stop this horror. No Congressional action is required, so he has no excuses this time.
By Bill McKibben: Ain't eBay grand? For $10 you can buy a sack of 50 assorted Obama '08 buttons, and that's what I've been doing. If you look closely, you might see them this weekend on the lapels of some of the global warming protesters holding a sit-in outside the White House.
Already, more than a thousand people have signed up to be arrested over two weeks beginning Aug. 20 — the biggest display of civil disobedience in the environmental movement in decades and one of the largest nonviolent direct actions since the World Trade Organization demonstrations in Seattle back before Sept. 11. (Among the first 500 to sign up, the biggest cohort was born in the Truman administration, followed closely by FDR babies and Eisenhower kids. These seniors contradict the stereotype of greedy geezers who care only about their own future.)
The issue is simple: We want the president to block construction of Keystone XL, a pipeline that would carry oil from the tar sands of northern Alberta down to the Gulf of Mexico. We have, not surprisingly, concerns about potential spills and environmental degradation from construction of the pipeline. But those tar sands are also the second-largest pool of carbon in the atmosphere, behind only the oil fields of Saudi Arabia. If we tap into them in a big way, NASA climatologist James Hansen explained in a paper issued this summer, the emissions would mean it's "essentially game over" for the climate. That's why the executive directors of many environmental groups and 20 of the country's leading climate scientists wrote letters asking people to head to Washington for the demonstrations. In scientific terms, it's as close to a no-brainer as you can get.
But in political terms it may turn out to be a defining moment of the Obama years.
That's because, for once, the president will get to make an important call all by himself. He has to sign a certificate of national interest before the border-crossing pipeline can be built. Under the relevant statutes, Congress is not involved, so he doesn't need to stand up to the global-warming deniers calling the shots in the House.
But the president does need to stand up to the fossil fuel industry, which has done its best to influence the decision. Since the State Department plays a role in recommending a decision, the main pipeline company helpfully hired the former national deputy director of Hillary Clinton's 2008 presidential campaign as its lead lobbyist. WikiLeaks documents emerged recently showing U.S. envoys conspiring with the oil industry to win favorable media coverage for tar sands oil. If you were a cynic, you'd say the fix was in.
Still, the final call rests with Barack Obama, who said the night that he clinched the Democratic nomination in June 2008 that his ascension would mark "the moment when the rise of the oceans began to slow and our planet began to heal." Now he gets a chance to prove that he meant it. In basketball terms, he's alone at the top of the key — will he take the 20-foot jumper or pass the ball? It's a rare, character-defining moment. Obama can't escape it simply by saying that someone else will burn the oil if we don't. Alberta is remote, and its only other possible pipeline route — to the Pacific and hence Asia — is tangled in litigation. That's why the province's energy minister told Canada's Globe and Mail last month that without the Keystone pipeline Alberta would be "landlocked in bitumen," the technical name for the heavy, gooey tar that is its chief export. Critics may argue otherwise, but Obama's call is key; without it, that oil will stay in the ground for at least a while longer. Long enough, perhaps, that the planet will come fully to its senses about climate change.
It's hard to predict what will happen. Earlier this summer Al Gore tossed up his hands in despair: "President Obama has never presented to the American people the magnitude of the climate crisis," Gore said. "He has not defended the science against the ongoing withering and dishonest attacks." Yet it's hard to give up on the image of the skinny senator from Illinois and the young people who were his most fervent supporters — young people who, according to pollsters, wanted a climate bill by a 5-to-1 margin. That didn't happen, of course; for now, the Keystone pipeline is the best proxy we have for real presidential commitment to the global warming fight.
Hence the buttons. Many of us will be wearing them while we sit outside his house, in an effort to show that we're not, exactly, protesting. We're trying to rekindle some of that passion from his groundbreaking campaign. We're trying to remind ourselves and the president how good it felt to be full of hope.
Bill McKibben is the Schumann distinguished scholar at Middlebury College in Vermont and has helped organize Tarsandsaction.org.
This op-end has been published in a number of newspapers including the Washington Post and the Albuquerque Journal.
Here are some resources to learn more about the Keystone XL tar sands pipeline project:
Canada and Its Tar Sands: What the Country Can Learn From Brazil About Protecting the Environment
Friends of the Earth factsheet
Solve Climate article on recent spills and approval process
National Geographic Photo Essay about the Tar Sands
Natural Resources Defense Council factsheet on Keystone XL
U.S. Climate Protests Shift to Blocking Keystone XL Pipeline Approval
August 20, 2011 at 07:26 AM in Climate, Energy, Environment, Obama Administration, Water Issues | Permalink | Comments (0)
Thursday, August 18, 2011
Jobs v. Cuts: Dr. Right Debates Dr. Wrong
This debate between economist Robert "Dr. Right" Reich and his alter ego, Dr. Wrong, is funny. But it also points out, simply and effectively, what's wrong with Washington's current obsession with the federal deficit at the same time job creation is pushed to the sidelines as an issue.
In his latest post, Reich also discusses Obama's announced decision to switch to the jobs issue after his vacation in Martha's Vineyard. The administration says the president will give a major speech on the topic right after Labor Day.
As Reich notes, all we've heard so far about Obama's proposals indicates he means to propose provisions that are small-potatoes compared with what we really need to create large numbers of jobs -- "extending the payroll tax cut and unemployment benefits (good, but small potatoes), ratifying the Columbia and South Korea free trade agreements (not necessarily a job-creating move), and creating an infrastructure bank ... which might be helpful depending on its size."
Reich points out the obvious -- that the Republicans will reject any jobs proposal, regardless of how modest it is, so he encourages Obama to go for the fences in an effort to frame the jobs issue on Democratic grounds and shame the Republicans for standing for nothing but paralysis on the jobs issue. "Better they reject one that could make a real difference than one that's pitifully small and symbolic," Reich writes. "If Republicans reject it, Obama can build his 2012 campaign around that fight. Maybe he'll even call Republicans on their big lie that smaller government leads to more jobs."
Reich also offers 10 proposals that he thinks should be included in a "bold" jobs initiative:
1. Exempt first $20K of income from payroll taxes for two years. Make up shortfall by raising ceiling on income subject to payroll taxes.

2. Recreate the WPA and Civilian Conservation Corps to put long-term unemployed directly to work.

3. Create an infrastructure bank authorized to borrow $300 billion a year to repair and upgrade the nation's roads, bridges, ports, airports, school buildings, and water and sewer systems.

4. Amend bankruptcy laws to allow distressed homeowners to declare bankruptcy on their primary residence, so they can reorganize their mortgage loans.

5. Allow distressed homeowners to sell a portion of their mortgages to the FHA, which would take a proportionate share of any upside gains when the homes are sold.

6. Provide tax incentive to employers who create net new jobs ($2,500 deduction for every net new job created).

7. Make low-interest loans to cash-starved states and cities, so they don't have to lay off teachers, fire fighters, police officers, and reduce other critical public services.

8. Provide partial unemployment benefits to people who have lost part-time jobs.

9. Enlarge and expand the Earned Income Tax Credit – a wage subsidy for low-wage work.

10. Impose a "severance fee" on any large business that lays off an American worker and outsources the job abroad.
If you agree, I urge you to contact the White House as well as your Senator and Congressman to urge them to support a bold plan like the one outlined above. (Click here and enter your zip code on the right.) If we don't do it, who will?
August 18, 2011 at 11:20 AM in Economy, Populism, Jobs, NM Congressional Delegation, Obama Administration | Permalink | Comments (2)
Thursday, August 04, 2011
CA Dem Party Progressive Caucus Passes Resolution Urging Consideration of Primary Challenge to Obama; Is New Mexico Next?
Do you think it's time for a similar resolution urging exploration of a primary challenge to Obama to be introduced within the Democratic Party of New Mexico? What are your thoughts? Express yourself in the comment thread on this post.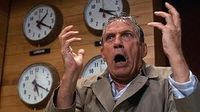 "We're mad as hell and we're not gonna take it anymore."
Last Saturday, July 30th, an estimated 75 members of the Progressive Caucus of the California Democratic Party (CDP) overwhelmingly passed a resolution in support of exploring a Democratic Party Presidential Primary challenge to President Barack Obama. Click for the resolution text (pdf). Passage of the resolution represents the first such action among Dem state parties, but it may not be the last. If you haven't noticed, there are growing and passionate feelings of anger, disgust and betrayal on the part of many progressives and rank and file Dems in response to the debt ceiling fiasco, as well as other actions taken by the Obama adminstration that go against the grain of traditional Dem Party values.
The resolution includes a rather lengthy list of reasons the Caucus believes Obama needs to be confronted. It begins:
WHEREAS, the Progressive Caucus of the California Democratic Party recognizes the challenge presented by President Obama's negotiating away Democratic Party principles to extremist Republicans, we are challenged by President Obama in the following ways:
First among them is:
His unilateral closed-door budget offer to slash Social Security, Medicare, and Medicaid, which endangers the New Deal and War on Poverty safety nets.
The list also includes criticisms of Obama's actions related to unauthorized wars, illegal use of drones, the Patriot Act, extending the Bush tax cuts, big bank bailouts, failure to end the foreclosure crisis, a flawed health insurance bill that lacks both a public option and single-payer plan, failure to protect whistleblowers and habeous corpus, ignoring international law, FBI raids of anti-war progressive protestors, increased arrests and deportations of undocumented workers, facilitating privatization in education and housing, breaking promises to the Labor movement and failing to adequately protect the environment and address climate change.
The resolution also refers to the "historical significance of the Eugene McCarthy/Robert F. Kennedy anti-war challenge to President Lyndon Johnson," following Johnson's decision to escalate the Viet Nam war. It then notes the similarity between that situation and "the danger and betrayal that the current 'Grand Bargain' represents to the legacy of Franklin Delano Roosevelt's signature gift to all Americans, Social Security and the New Deal, a point of pride for all Democrats."
It concludes by saying that the Caucus....
...will begin the process of contacting other Democratic organizations, Democratic Party members and public organizations that share our views on the issues and which seek to alter the course of history by exploring other steps to effect a necessary change, including a possible primary challenge to President Obama.

According to a piece on the San Francisco Chronical Politics Blog,
[Progressive Caucus Chair Karen] Bernal doesn't plan to ask the full California Democratic Party to approve the resolution. It was meant more as a statement of conscience than a desire to back a rival to Obama, she said. "Is there a sense of desperation in this?" Bernal said. "I would have to say yes."
Instead, according to a spokesman, the Caucus "hopes that Obama would rework his priorities to respond to the needs of working class Americans in order to get progressive support in 2012." Not surprisingly, California Democratic Party chair John Burton doesn't agree with the resolution.
A story in the LA Progressive reports there was some backlash from the Executive Committee of the CDP that resulted in a challenge to recertifying the Progressive Caucus. The challenge has reportedly been tabled until the Committee's November meeting.
The Audacity of Nope
The story also includes a video of a speech and session called "The Audacity of Nope" that was conducted by the Progressive Caucus at the meeting. It's well worth a look.
The session begins with the questions: "Where do we stand as Democrats? Do we have a bottom line? How do we bring the party and its elected leaders back to our principles?" The speaker goes on to say, "We believe it's time to just say nope to cuts in Medicare, Medicaid and Social Security ... to continued and more tax breaks for the rich ... to corporate takeover of our country ... to any further erosion of our civil liberties."
She continues, "Some folks are going to tell us that having this discussion about how completely off track our Party has gone from its roots is heresy. Well I'm here to tell you it's not. This is about our loyalty and commitment to who we are as Democrats. It's about saving this Party, not about destroying it."
Not Just in California
Sound familiar? It should. Similar questions are being asked right here by members of the Democratic Pary of New Mexico, and I imagine similar concerns are being discussed among Democrats all across the country. I'm not the only one who thinks the horrible handing of the debt ceiling "negotiations" was the straw that broke the camel's back in terms of Dems having had enough of phony "centrism," "nonpartisanship" and "balance." We have seen how such buzzwords have actually come to mean almost a complete surrender to righ-wing and corporatist forces and positions on the part of our President and way too many other Democratic leaders, office holders and candidates. We've had enough.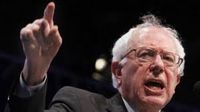 So far, Vermont Senator Bernie Sanders -- an independent who caucuses with Dems -- has been the only member of Congress besides Rep. Dennis Kucinich (D-OH) to bring up the possibility of a primary challenge to Obama. By all accounts, Sanders has been an articulate and principled voice for a growing number of disenfranchised and disenchanted Dems.
The congressional battles will now move on from the debt ceiling vote to the machinations of the so-called Super Congress committee that will be in charge of coming up with detailed recommendations for draconian cuts that can only make this "jobless recession" worse. Expect more from Sanders and a growing number of critics who strongly believe progressives and the Dem base generally have to unite and fight now, or face a future that's increasingly dominated by Wall Street and global financial bosses.
What Do We Want?
We want a leader and officeholders who are ready to truly fight against the dangers of the tea party-led extortion and waylaying of the levers of government. We want a President who uses the bully pulpit effectively and often to confront and clearly define how awful the GOP strategy and tactics have become -- and to passionately persuade Democrats and others who care about the nation to counteract these forces in no uncertain terms.
The President and others in positions of power need to rally the American people against the dark, anti-democratic forces currently on display in the halls of Congress and elsewhere, and put forth a clear and powerful vision of what Democrats believe in and are willing to fight for to the end.
We want Democrats in power to draw a clear line in the sand in defense of our principles, and to vehemently promote that line as a non-neogotiable barrier to further right-wing assaults on everything we believe in. And if they refuse to do it, we need to come up with ways to challenge them and create a movement dedicated to achieving change we can believe in on our own terms.
So do you think it's time for a similar resolution to be introduced within the Democratic Party of New Mexico? What are your thoughts?
August 4, 2011 at 02:01 PM in 2012 Presidential Race, Corporatism, Democratic Party, Obama Administration, Progressivism | Permalink | Comments (25)
Monday, August 01, 2011
US House Passes Horrible Debt Ceiling Budget Deal Bill: Heinrich Votes Yes, Lujan and Pearce No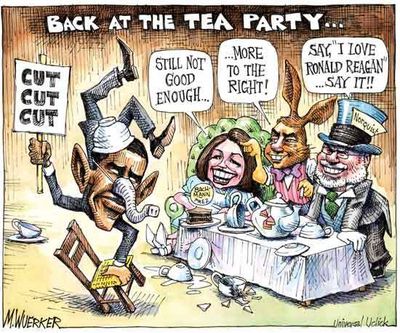 Source: Daily Kos
Today the U.S House of Representatives passed S.365, the Budget Control Act of 2011, by a vote of 269-161 -- not even close. A total of 174 Republicans voted yes, with 66 voting nay. Dem votes were evenly split 95 for and 95 against. Three Dems did not vote. During today's floor vote, just a couple of dozen Democrats voted for the bill at first, but once it became clear the  bill would pass, the rest joined in. Here's a chart with the breakdown. In a surprise appearance, Rep. Gabby Giffords (D-AZ) returned to the House floor for the first time since she was shot in the head by a gunman in Tucson, and she got a warm and enthusiastic welcome from her colleagues.
S.365 is the awful bill that was the result of a "negotiated deal" orchestrated by House and Senate leaders and the President that permits the government to raise its debt limits and thus avoid defaulting on payments for borrowed funds already spent. Inevitably, a US default would have had disastrous consequences in almost every area of the economy. Unfortunately, the fix has its own horrors -- like large spending cuts that will ensure that our "jobless recovery" economy stays stagnant or goes even farther downhill. No relief for working and middle class Americans anywhere in sight.
A bipartisan, six-member "Super Congress" will make many of the initial decisions on what exactly wlll be cut and by how much, and then the regular old Congress will get to vote on a purely up or down basis on the proposals. No filibusters or amendments allowed. If certain cuts and other provisions are not passed, complicated "triggers" will be automatically activated that will force across-the-board cuts in domestic and defense spending. Jared Bernstein has a decent rundown on what the legislation entails.
As I'm sure you know, Tea Party extremists (and their captive GOP hostages) in Congress basically commited extortion by threatening not to raise the debt ceiling unless all their demands for severe spending cuts coupled with absolutely no tax increases were met. These Tea Party lunatics, who held the government and Congress hostage until they pretty much got their way, have earned themselves a new monicker -- economic insurrectionists. That's exactly what they are.
How NM's Reps Voted
Dem Rep. Ben Ray Lujan (NM-03) and GOP Rep. Steve Pearce (NM-02) both voted against the bill. Click for Pearce's press release on his vote, and here's what Rep. Lujan had to say about his vote:
Republicans have led us to the brink, holding an increase in the debt ceiling hostage while running up deficits with tax cuts to millionaires and billionaires and two wars. For months I have urged my Republican colleagues not to take our country to this point.

Throughout this debate I have called for a balanced approach that reduces the deficit and provides certainty so our economy can create new jobs. We need a responsible approach to cuts and revenue. I believe that we cannot cut the deficit on the backs of the middle class and seniors. With a middle class that is slowly disappearing in our country and families struggling to make ends meet, I cannot accept a proposal that asks nothing from billionaires, the privileged few in this nation, yet fails to fully protect Medicare for our seniors. 

It is unfortunate that the debate over increasing the debt ceiling, which took place 18 times under President Reagan and seven times under President Bush, has turned attention away from what is first and foremost in the minds of the people of New Mexico – job creation and protecting Medicare. I hope that once the debate on the debt ceiling is addressed, the Congress will turn its full attention to creating jobs and putting people back to work.
I'm very sad to report that Rep. Martin Heinrich (NM-01) ended up supporting the bill today -- saying he did so reluctantly. He released this statement to explain his vote:
This was a difficult decision between two terrible choices: a flawed bill that raises the debt ceiling or allowing America to default and cause a deep recession.

Over the last several weeks, House Republicans have hijacked the very serious business of upholding the good faith and credit of our nation. We've clearly seen that Tea Party Republicans are willing to take our economy hostage just to score political points, but I'm not willing to do that. This agreement was necessary to avoid a global financial crisis, and I voted reluctantly to ensure that did not happen.
Rep. Heinrich also had this to say in an email tonight to supporters:
With the debt ceiling behind us, we can now turn our full attention to the issues that matter most to New Mexicans: job creation, strengthening Medicare, shoring up Social Security, ending the wars abroad and bringing our troops home. If we can get this done, our economy will be the better for it.

That is my focus. And that is what you deserve.
My Take
I personally don't see any good reason for Rep. Heinrich's yes vote. The President and the bill's other strong supporters didn't need Martin's vote for passage. It really didn't make any difference. But I imagine Heinrich did it to try and attract independent and moderate votes in his Senate run, as well as campaign donations from certain parties.
I highly doubt his support for this unbalanced, unfair, unseemly and damaging legislation -- which is expected to stall the economy even worse than it's already being stalled -- will gain him many Dem votes in the Senate primary. In fact, it could very well lose him a slew of Dem votes in the pre-primary and primary contests. I don't see how he did himself any favors by voting yes. I think it just makes him look weak and too reluctant to go against the President's wishes.
Liberal economists, progressives and others in the Dem base -- including me -- are absolutely livid about the entire process that got us to this point, including Obama's anti-Democratic framing of the issues. What's really maddening is that the debt ceiling could easily have been extended by the President and Dems last December, when we stlll controlled both houses of Congress. Or it could have been extended for longer when it was last extended. When asked why he wasn't pushing for the extension last December, Obama actually said that he didn't need to because he knew Republicans would be reasonable on the issue -- so there was no rush. If Obama really believed this, he has serious problems with reality and an unbelievably naive view of what the GOP is all about.
There WERE Alternatives
I agree with Glenn Greenwald, who has pretty firmly established -- using Obama's own words -- that the President has long wanted deep spending cuts and "entitlement fixes," and thought a debt ceiling confrontation could provide him with an opportunity to get a good many of them. Meanwhile he could still blame the Tea Party for having "forced" him to support the cuts. In other words, what are called "Obama's blunders" by people who still believe Obama is on their side are really clever, well thought out strategies designed to get the President what he wanted. In an email he wrote to blogger John Cole, Greenwald also laid out other ways Obama could have handled the debt ceiling issue without having to pay off the Tea Party to ransom the debt ceiling provision. Well worth a read.
August 1, 2011 at 08:48 PM in Economy, Populism, Jobs, Obama Administration, Rep. Ben Ray Lujan (NM-03), Rep. Martin Heinrich (NM-01), Right Wing, Steve Pearce | Permalink | Comments (12)
NM-01 Congressional Candidate Eric Griego: Debt Limit Deal 'Deeply Disappointing'

NM-01 Democratic candidate for Congress, State Senator Eric Griego, has released a statement calling the debt limit deal reached by Congress and the White House yesterday "deeply disappointing."
"With it, congressional Republicans, under pressure from the extreme Tea Party fringe, have now successfully collected trillions in ransom from an entire generation of Americans by holding the nation's economy hostage to protect tax cuts for the richest Americans and big corporations," Griego continued. " I agree with Nobel economist Paul Krugman who said today that this deal "will damage an already depressed economy."
"It didn't need to be this way," Griego said. Together with many Democrats, including many of the leadership in the House, news editorials and respected economists worldwide, I had called on the President to use his constitutional powers to raise the debt ceiling. I still believe that would be the appropriate solution to prevent a catastrophic default on the payments our country already owes. Such an action would ignore the Tea Party fringe's irresponsible insistence on anything but deep cuts in this terrible deal to programs that benefit seniors, children, veterans and middle class families without asking the richest Americans and big corporations to share the burden," Griego stated.
"While it is a disappointing outcome, congressional Democrats, including New Mexico's Democratic delegation, deserve big credit for fighting valiantly for the interests of ordinary New Mexicans throughout the process," Griego noted. "I look forward to working with them and winning in 2012 to continue fighting for New Mexican families."
August 1, 2011 at 02:34 PM in Economy, Populism, Eric Griego, NM-01 Congressional Race 2012, Obama Administration, Taxes | Permalink | Comments (3)
Sunday, July 31, 2011
Rep. Raul Grijalva: I Will Not Support the Emerging Debt Deal! (Dem NM Delegation and Candidates Mute Except for Eric Griego)
There's at least one real Democrat left in the House -- the courageous and proudly liberal Raul Grijalva. I personally will not vote for any Democrat who votes for the "deal" that gives away the store on every core Dem value and extracts nothing of value in return. The "deal" contains provisions that are incredibly anti-working and middle class, anti-everything we believe in. Yet Obama and others are painting it as a victory for "compromise" despite the horrific content of the "compromise."
Obama has made a habit of putting process -- which he and his handlers think makes him look like a sensible, balanced centrist -- over content. Anyone even scanning the content that's emerging on this deal can clearly see that it will create an expanding nightmare for ordinary Americans for decades to come. It is profoundly anti-Democratic, and even anti-democratic with its "Super Congress" provisions and horrendous triggers. And yet I predict almost all of our Dem elected officials and candidates will tout it as a huge victory. Nothing could be further from the truth.
Our elected Dems and candidates should be pushing the President relentlessly to raise the debt ceiling using the 14th amendment and nothing else. I haven't heard a peep on that score out of Rep. Martin Heinrich, Rep. Ben Ray Lujan, Sen. Jeff Bingman, Sen. Tom Udall, Senate candidate Hector Balderas or NM-01 candidate Marty Chavez. CD-1 candidate Eric Griego has been the only one pushing for the 14th amendment way out of this horror story. Bravo on that score.
Rep. Grijalva's powerful statement, released today:
I Will Not Support the Emerging Debt Deal
When a crisis faces our nation, and decisions have to be made, we look to our elected officials to provide the guidance and direction that will help us persevere. In the face of this manufactured debt ceiling crisis, many Members of Congress have failed to lead and are willing to substantially weaken many of the programs that make our nation great.
I will not support the emerging debt deal
I will have no part of a deal that cuts Social Security, Medicare and Medicaid to appease the farthest reaches of the right wing of the Republican Party. It is unconscionable to put these programs on the chopping block and ignore the voices and beliefs of the millions of Americans who trust us to lead while continuing to give handouts to the ultra wealthy and the largest corporations. There is no human decency in that.
Rather than fly the standard of the working Americans who voted them into office, some Members of Congress are content to raise the white flag and call it "bipartisanship" or a "grand bargain". Many elected officials yearn to be leaders, but this debt deal shows that too many of them settle for being politicians.
We Progressives have stood strong against the GOP's shameless political maneuverings and disastrous ideas. When the GOP introduced the Ryan Plan to cut taxes for the rich and kill Medicare while adding $6 trillion in new debt over the next decade, we stood strong against their irrational and irresponsible plans. We offered another path and introduced the People's Budget, a straightforward and realistic plan to address our nation's short- and long-term economic needs without placing the burden on the backs of working Americans. It would balance the budget by 2021, protect the social safety net, end the wars in Iraq and Afghanistan, and importantly, put Americans back to work.
We have made our position clear for months: any deal must balance cuts and revenue. It is morally unjust to ask those Americans who are hurting the most in this recession to shoulder the burden of the GOP's irresponsible fiscal policies. Today, Progressives and everyone we represent were thrown under the bus. Rather than upholding the commitments made to our seniors and working families, this deal allows the wealthy and big corporations to keep their expensive federal handouts while cutting aid to the families who need it most.
My Progressive colleagues and I pressed Democratic leadership and the Obama administration to join us in opposing cuts to Social Security, Medicare and Medicaid. To accept this deal is to weaken the credibility of the Democratic Party. If we do not stand up for working Americans now, who will be their voice? If we do not stand up for working Americans now, will they ever trust us to again?
I reject this deal, and the American people reject this deal. The only thing we have left to do is repair the damage the GOP has done to our nation as soon as possible.
July 31, 2011 at 06:48 PM in Children and Families, Corporatism, Democratic Party, Economy, Populism, Eric Griego, Hector Balderas, NM Congressional Delegation, Obama Administration, Rep. Ben Ray Lujan (NM-03), Rep. Martin Heinrich (NM-01), Right Wing, Sen. Jeff Bingaman, Sen. Tom Udall, Senior Citizens, Taxes | Permalink | Comments (8)
There Are No Good Jobs There Are No Good Jobs There Are No Good Jobs
I say again, there are no good jobs. And in many places there are no jobs period. Even where there are jobs, paychecks are stagnant or falling and benefits are going the way of ye olde pension plans, while the safety net for the poor, the sick, the elderly, the workers, the middle class, the retired is being demolished, along with unions, education, you name it. We need jobs and we need to get the economy working for people other than the investor class. Period. We need to invest in our people and our future. We have to stop rewarding the people and entities that got us into this jam in the first place and who intend to keep us there. And we need to end THE WARS right now.
You've heard the baloney coming from "our side" -- we ALL have to sacrifice, we have to compromise in the face of economic blackmail perpetrated by the GOP/Wall Street/banking/financial cabal. Excuse me, but Ameircan workers, middle class families and the downtrodden have already done more than their part in sacrificing down to the bone and sometimes beyond. Excuse me, but rolling over for extortionists used to be considered the most effective way to encourage more blackmail -- and was considered to be the path of pathetic cowards and appeasers.
We now have an allegedly Democratic President and way too many Dem 'leaders" insisting that the only positive way to end this manufactured "debt crisis" is to entirely capitulate to irrational forces that can only be defined, at this point, as economic insurrectionists. Our president and DC Dems appear to be joining forces with the worst of America to subject our already ruinous economy to massive cuts, and to target those cuts at anything and everything that in any way, shape or form helps ordinary people or serves to create jobs, improve our infrastructure or invest in a better future for ordinary Americans. And nobody better touch the extravagant tax loopholes, subsidies and incredibly low taxation rates of the rich and powerful, whether individuals, hedge funds or globally irresponsible corporate entities.
Yes, our President and Congress are now solely concerned with "deficit reduction" -- cutting spending that A) helps people who have no jobs and B) helps create jobs. A cardinal rule in dealing with recessions (or whatever this "jobless recovery" actually is) has always been that cutting spending during economic downturns is a no-no -- because it's economic suicide. Yet this is the priority of Republicans, most DC Democrats and certainly our President, who appears to be a member of the plutocrat/oligarch/Wall Street Party despite all his huffing and puffing during the campaign about change we can believe in. Community organizer my ass. This man is now trying to out right wing the right wingers. It's that bad. 
I can only hope that this response will continue and grow: Black Leaders Rebuke Obama. Excerpt:
Rep. John Conyers (D-Detroit), a 24-term congressmember who is highly revered in the African-American community, is openly dissatisfied with the president's handling of the self-inflicted debt ceiling crisis. Speaking of concessions the president is willing to make to avoid a default if the debt ceiling is not raised, Conyers told a reporter that he was angry.

"We've got to march on him," Conyers said. "We want him to know from this day forward that we've had it. We want him to come out on our side and advocate, not to watch and wait to see what [lawmakers] are doing in the House and Senate. We're suffering." Conyers and other leaders respected by the African-American community are voicing concern over the impact of the decisions of Obama's Administration. They say the concessions the president put on the table will have the greatest impact on the most vulnerable in our society. Conyers and others are particularly concerned about the President's apparent willingness during debt ceiling negotiations to make entitlement cuts and his lack of action on job creation.

"We've got to educate the American people at the same time we educate the President of the United States." Conyers told a reporter this week. The Congressmember pointed out that the Republican leadership — neither Speaker Boehner nor Majority Leader Cantor — called for Social Security cuts in the budget deal. Says Conyers, "The President of the United States called for that, and my response to him is to mass thousands of people in front of the White House to protest this." [emphasis added]
Take heed, think-inside-the-box campaign strategists, advisers and presidential enablers:
"The activist liberal base will support Obama because they're terrified of the right wing," said Robert L. Borosage, co-director of the liberal group Campaign for America's Future. [I'm not so sure of that myself.]

But he said, "I believe that the voting base of the Democratic Party — young people, single women, African-Americans, Latinos — are going to be so discouraged by this economy and so dismayed unless the president starts to champion a jobs program and take on the Republican Congress that the ability of labor to turn out its vote, the ability of activists to mobilize that vote, is going to be dramatically reduced."
No More Excuses for Obama's Damaging Behavior
This needs to stop and ordinary people need to step up to the plate and stop it -- and stop making excuses for it because the man perpetrating these horrors is Barack Obama. We need to start treating him like any other servant of the plutocrats and oligarchs on the scene:
No matter how the immediate issue is resolved, Mr. Obama, in his failed effort for greater deficit reduction, has put on the table far more in reductions for future years' spending, including Medicare, Medicaid and Social Security, than he did in new revenue from the wealthy and corporations. He proposed fewer cuts in military spending and more in health care than a bipartisan Senate group that includes one of the chamber's most conservative Republicans.

To win approval of the essential increase in the nation's $14.3 trillion borrowing ceiling, Mr. Obama sought more in deficit reduction than Republicans did ... despite unemployment lingering at its highest level in decades, Mr. Obama has not fought this year for a big jobs program with billions of dollars for public-works projects, which liberals in his party have clamored for. Instead, he wants to extend a temporary payroll tax cut for everyone, since Republicans will support tax cuts, despite studies showing that spending programs are generally the more effective stimulus.
Um, does it really have to be pointed out to the President that the few dollars in payroll tax cuts instituted during his previous capitulations to the GOP don't help people without jobs because they aren't on any payroll? Again, take heed, Democratic establishment:
"The president's proposing cuts to Social Security and Medicare has the potential to sap the energy of the Democratic base — among older voters because of Medicare and Medicaid and younger voters because of the lack of jobs," said Damon A. Silvers, policy director of the A.F.L.-C.I.O. "And second, all these fiscal austerity proposals on the table will make the economy worse."
This should make every Democrat retch:
"Democrats created Social Security and Medicare, and we have fought for decades against Republican attempts to end these programs," said Dan Pfeiffer, Mr. Obama's communications director. "And President Obama believes that now is the time for Democrats to be the ones to step up and save Social Security and Medicare."
Yeah right, save them -- using a right-wing frame, right-wing approach and right-wing policies. 
14th Amendment Now!
As John Judis writes in his excellent article arguing that Obama, who is always comparing himself to Lincoln, doesn't understand the essence and approach of Lincoln whatsoever:
I am not an expert on Lincoln, but I have a pretty good idea what he would say if he were to suddenly appear on the scene. He would reject the Republican majority's attempt to blackmail the rest of the government and the nation. If, because of Republican intransigence, the Congress were unable to raise the debt ceiling by August 2nd, I suspect he would follow Bill Clinton's advice and raise the debt ceiling unilaterally on the grounds of the fourteenth amendment, which says that "the validity of the public debt … shall not be questioned."

That's certainly a risky move. If Obama were to do it, he could eventually face a hostile Supreme Court majority, just as Lincoln's suspension of habeas corpus aroused the ire of Chief Justice Roger Taney in 1861. But, given the dangerous game that the Republican Party is playing, that's a risk worth taking.
Bottom line: If Democrats don't push back hard -- right now -- against the corporatism and anti-working and middle class positions of Obama, who will? Are you going to continue to be a sucker for Obama's corporatist hoodwinking, or will you finally see the light, stop the denial, admit to the realities and start fighting and pushing back with all your might?
I ask the same question of every single Democrat running in 2012 for any position up and down the ticket. Are you with the people or with the powerful moneyed interests? You're either on the bus or off the bus at this point. No more hiding out behind platitudes, pretending the President is for working people and American families. Speak up now -- speak truth to power -- or get out of the way to make room for those who will.
July 31, 2011 at 04:21 AM in 2012 Presidential Race, Corporatism, Democratic Party, Economy, Populism, Jobs, Labor, Obama Administration, Right Wing, Social Security, Taxes | Permalink | Comments (11)