Monday, March 01, 2010
Spending Bill HB 2 Passes NM House Appropriations & Finance Committee
After rambling "debate" that often consisted of nit picking and mumbling that was difficult to hear on the LCS audio webcast, the New Mexico House Appropriations & Finance Committee (HAFC) passed the main appropriations bill, HB 2, by a vote of 10 to 7. Rep. Danice Picraux (D-Albuquerque 25) was out of the room when the vote was taken.
Voting Yes: Joni Gutierrez (D-Mesilla), John Heaton (D-Carlsbad), Rhonda King (D-Stanley), Antonio Lujan (D-Las Cruces), Patricia Lundstrom (D-Gallup), Nick Salazar (D-Ohkay Owingeh), Richard Vigil (D-Ribera), Jeannette Wallace (R-Los Alamos), Lucky Varela (D-Santa Fe) and Kiki Saavedra (D-Albuquerque 10).
Voting No: Ray Begaye (D-Shiprock), Donald Bratton (R-Hobbs), Brian Egolf (D-Santa Fe), Jimmy Hall (R-Albuquerque 28), Larry Larranaga (R-Albuquerque 27), Kathy McCoy (R-Cedar Crest) and Don Tripp (R-Socorro).
From what I could make out in between the coughing and the loud buzz that often permeated the webcast, there was a lot of look at this line, no look at that line, what page is that on? what do you mean? no that's not recurring revenue -- well you get the picture. You could say that the discussion on the bill was less than stellar, not very clear and mired in minutia.
Bravo to Dem Rep. Brian Egolf who challenged many of the provisions in the budget bill, and voted against it. On his Facebook page, Rep. Egolf said of the budget, "It contains a 1.7% cut to public schools and a .6% increase to the Corrections Department to pay for private prison contracts. I am going to vote no." On NMI's liveblog of the committee hearing, Matt Reichbach had this to say: "I just spoke to Rep. Egolf about his no vote, and he said that the 1.7 percent cut on top of the previous cuts would result in a 5.1 percent cut from FY 2009 (last special session they cut education as well). He says that there are other options on the table and he cannot vote to close two schools and fire 60 people in his district for this budget."
Rep. Ray Begaye, another Dem, criticized the cuts to Indian education and also voted no. The rest went along with the pre-conceived "deal" and didn't seem to have many regrets in doing so -- at least not any I heard.
Is anybody looking at the big picture? Like, hey, we could solve just about all of our current fiscal problems in one fell swoop by putting a surcharge on the income of our top earners, making big-box corporations pay their fair share and ending the 50% cut in the state's capital gains tax. Answer: Nobody with real power.
Governor Bill Richardson and, by extension, the Dem leaders and committee chairs, won't allow those approaches to be discussed. They're non-germane according to the Governor's proclamation for this special session of the legislature. So lawmakers are pretty much stuck discussing a budget with cuts too close to the bone for education and many other state operations -- one that's designed to patch into the dismal proposals for regressive taxes that will fall most heavily on low-income and middle-class workers and certain "sinners."
According to Sen. John Arthur Smith, the budget deal entails about $100 million in cuts, with an average 3% cut for state agencies -- some would take a bigger hit than others. Examples: Taxation and Revenue would see a 4.2% cut from this year's spending, higher education a 3.5% cut and K-12 public education being cut by 1.2%. Of course the cuts depend on revenue factors that are not in HB 2, as well as various assumptions, so nothing is cut and dry as yet.
March 1, 2010 at 08:17 PM in Economy, Populism, Education, Gov. Bill Richardson, Government, NM Legislature Special Session 2010, Taxes | Permalink | Comments (1)
Hey Senators Jennings & Smith: The PEOPLE of Oregon Voted to Tax the Rich & Corporations
As our stubborn Senate and House leaders in the New Mexico Legislature continue to push for regressive gross receipts, food and "sin" taxes, giving Republicans the perfect issue to run on in November, the PEOPLE of Oregon voted for progressive taxes. That's what happens when the people -- and not the monied interests -- are in charge of creating solutions to state budget shortfalls. Read all about how a coalition of unions and other forces of the people joined together to pass a referendum to tax the wealthy and corporations in Oregon.
Faced with yet more blood-letting of public services, Oregon voters chose a different treatment: Tax those most able to pay.
Too bad we have Democratic "leaders" like Sen. John Arthur Smith and Sen. Tim Jennings in the New Mexico Legislature. They've been pushing some truly awful bills that tax the working and middle classes to protect monied interests. I'll cite a couple of bills they sponsored during the regular session, just to give you a taste of what they're all about. Remember, these two Senators are always holding forth about how they only want to be fair and spread the tax burden around to cover the budget deficit caused by the "recession." Unfortunately, all of their tax proposals involve taking more money out of the pockets of ordinary New Mexicans and sparing the wealthy and corporations.
For example, check out Sen. John Arthur Smith's SB 236, which would reinstate the food tax by July 1, 2013 in 25% increments each fiscal year.
Or how about Sen. Tim Jennings' SB 261, which is basically a tax on charitable hospitals. This bill would cap the gross receipts tax exemption on nonprofits that have more than $10 million in commercial transactions. However, it would only really capture charitable hospitals. It's interesting that he would champion a bill to tax charitable hospitals, while opposing a measure like SB 90 (Combined Reporting), which would make big-box corporations pay New Mexico taxes just like our small businesses do.
These two Dems and some others like to talk a good game about "spreading the pain" to solve our budget crisis, but they do nothing but target those who are already suffering the most economically. Again I ask, are these Senators real Democrats? Again I ask, why are real Democrats apparently willing to bow down to the Senate and House leaders -- and a Democratic Governor -- who are pushing anti-Democratic, anti-progressive tax measures? Time to speak truth to power or give up your seats, folks.
This is how you speak truth to power -- including the GOP Party of No lawmakers and their DINO allies:
Come on Democratic lawmakers -- Be Bold!
March 1, 2010 at 04:02 PM in Economy, Populism, Gov. Bill Richardson, Labor, NM Legislature 2010, NM Legislature Special Session 2010, Taxes | Permalink | Comments (2)
Gov. Bill Richardson Issues Proclamation for Special Legislative Session
Governor Bill Richardson issued a press releasing announcing that he has signed a proclamation for the special session, which is now scheduled to start at 1:00 PM today – at the request of legislators.
Click for a copy of the proclamation and the legislation it specifies for the special session. Only measures to address the state's budget shortfall are included.
No doubt in response to widespread complaints about the regressive taxes being discussed, the proclamation includes legislation that includes a temporary tax amnesty program and an act increasing the low income comprehensive tax rebate. These proposals appear to be aimed at low-income workers, but not the struggling middle class.
Clearly, the Governor, as well as the Senate and House leadership, prefer to take the cowardly route and apply regressive gross receipts and "sin" taxes rather than disturb the tax rewards enjoyed by our wealthiest citizens and big-box corporations who pay no taxes in New Mexico on profits.
Our Democratic leaders seem to have abandoned their prior position as champions of the working and middle classes. Here's what the Institute on Taxation and Economic Policy proposes as progressive, fair taxes the Governor and our Dem-run Legislature should be advocating for:
Progressive Alternatives for Revenue Raising
Repeal capital gains tax breaks. New Mexico currently allows a deduction for 50 percent of capital gains. Only a handful of states allow such a deduction, and the New Mexico deduction is among the largest. Virtually all of the benefits from this tax break go to the best-off twenty percent of New Mexicans.
Repeal income tax rate reductions. Legislation enacted in 2003 gradually reduced the top income tax rate from 8.2 to 4.9 percent. The lion's share of the benefits from these tax cuts go to upper-income families.
Repeal itemized deductions for state taxes. Itemized deductions are upside-down tax subsidies, offering the biggest tax breaks to the best-off taxpayers. And New Mexico is one of only a handful of states that bizarrely offer a state income tax deduction for its own income tax. Repealing the itemized deduction for state and local taxes would enhance the fairness of New Mexico's tax system without imposing higher tax rates.
Combined Reporting of Corporate Income Taxes. Strengthening the corporate profits tax by eliminating this unjustified corporate tax giveaway would reduce the pressure on lawmakers to rely more heavily on sales and income tax hikes.
Couple regressive tax hikes with low-income tax credits. New Mexico allows an Earned Income Tax Credit (EITC) based on federal rules that is designed to offset the regressive impact of sales, excise and property taxes. Increasing the value of the EITC from the current 10 percent rate to 20 percent would help mitigate the impact of the House and Senate tax plans on low-income families, at a relatively low cost.
March 1, 2010 at 12:53 PM in Economy, Populism, Gov. Bill Richardson, NM Legislature Special Session 2010, Taxes | Permalink | Comments (1)
Sen. Bernadette Sanchez: Garbage In, Garbage Out on "Tortilla Tax"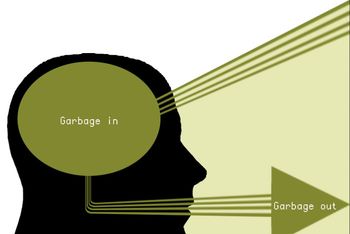 Sunday morning we were treated to a twisted diatribe in the Albuquerque Journal by Sen. Bernadette Sanchez (D-Albuquerque 26) attacking Allen Sanchez and the NM Conference of Catholic Bishops and defending her misbegotten "tortilla tax." Her proposed bill (SB 10) raised the hackles of just about everyone with a conscience when she introduced it during New Mexico's regular legislative session last month. Bernie says she's going to try again during the special session that Gov. Bill Richardson says he'll call today at about Noon.
In the op-ed, Bernie reveals that she found it "deeply disconcerting" to be "under attack" by Allen Sanchez et al. on her proposed food tax. She says, "...it is my hope that before Allen Sanchez and his allies in the Catholic community send out attack dogs [emphasis mine] armed with poorly thought out sound-bite slogans and wasteful but eye-catching "tortilla demonstrations," they probe more deeply into the facts."
I guess she's willing to brave the criticism of the Catholic Bishops when it comes to taxing tortillas and other food staples not included on the crazy WIC list of "approved" foods, but she felt it necessary to follow the Bishops to the letter in her continuing battle against my civil rights and the domestic partnership bill. Of course, what she's really doing in both cases is following the orders of the leaders of the ConservaDem-GOP coalition that's running the NM Senate.
Bernie Takes Orders
When Senate Pro Tem Tim Jennings of Roswell and Senate Finance Chairman John Arthur Smith of Deming say jump, Bernie asks only "how high?" and votes accordingly. She's loyal to the Senate leadership, not her constituents or New Mexico's hurting citizens. How else do you think she remains the Chair of the Conservation Committee and gets to be a member of the Judiciary Committee -- even though she's not an attorney? It's her seat on Judiciary, after all, that keeps the domestic partnership bill and other progressive legislation bottled up. Last year she agreed to pass the domestic partnership bill out to Judiciary without recommendation, after walking out of the room on the first vote. This year, however, she made it clear she would vote no, period. She got her orders.
Garbage Food Tax Defense
Bernie's main defense of her tortilla tax is that it wouldn't fall on the poor because they get food stamps. Earth to Bernie: Earnings can be no higher than about 130% of the federal poverty guidelines to qualify for food stamps. That leaves out a whole bunch of low-income and middle-income workers who are struggling in this horrible economy created, in large part, by the very monied interests that Bernie and the others are working so hard to protect from any income tax or capital gains tax hikes.
Meanwhile, as noted in a report on New Mexico taxes by the Institute on Taxation and Economic Policy, our revenue system is horribly regressive even without an additional food tax:
More so than most other states, New Mexico relies primarily on its poorest residents to pay for needed public investments. The very best-off New Mexicans pay effective tax rates that are less than half what the very poorest families must pay. This upside-down tax system is primarily due to New Mexico's heavy reliance on regressive sales taxes, and its below-average reliance on the progressive personal income tax.
I don't know where Sen. Bernadette Chavez and Senate Dem leaders are getting their info to justify their mission to make an already regressive tax system even worse, but it's clear they're using garbage data to produce garbage legislation. Garbage in, garbage out.
March 1, 2010 at 11:03 AM in Economy, Populism, Food and Drink, NM Legislature 2010, NM Legislature Special Session 2010, Poverty, Taxes | Permalink | Comments (4)
Sunday, February 28, 2010
(Updated) Draft Budget Bill Agreed On by Members of NM House Appropriations Committee
Update 3.1.10: More info has been revealed about budget plans. I'm told nothing was approved at yesterday's informal meeting of HAFC, but that members were briefed on some of the details of the deal tentatively worked out by Dem leaders in the House and Senate.
The Albuquerque Journal reports this morning that the leadership proposal includes a permanent increase of a quarter precent in the state's gross receipts tax (from 5% to 5.25%), projected to bring in $119 million per year. There would be a 50 cent per pack tax increase on cigarettes (from 91 cents to $1.41), projected to bring in $24 million per year. New Mexico cities would reinstate a portion of the gross receipts tax on food items that was repealed six years ago. It was estimated the new taxes would bring in $233 million of the $500 to $600 million budget deficit next year.
Most state agencies would see a 2% cut in funding next year, although public education would have its total funding reduced by about 1% compared with this year's spending level. Department of Public Safety funding would increase.
*************
I'm hearing that members of the New Mexico House Appropriations and Finance Committee informally agreed to approve a new draft of budget bill HB 2 at a meeting today in Santa Fe. The draft reportedly reflects the crappy new budget deal leaked over the weekend. The bill will have to be voted on again by HAFC in its official capacity when it meets during a special session of the legislature that Governor Bill Richardson intends to call tomorrow, with a noon start time.
If I learn more, I'll let you know. The question is whether or not real Democrats will fight the regressive tax measures in the leaked deal and push publicly for rolling back the tax cuts for New Mexico's wealthiest and making big-box corporations pay the same taxes paid by small businesses. We need these kinds of taxes to minimize proposed budget cuts to essential services, our safety net, education and more. If they don't come out swinging against this bogus backroom deal, I think they'll be in for a world of pain from the base and beyond. You have to wonder if the ConservaDem-Republican cabal that runs the Senate is purposefully trying to make Dem House members look bad so they lose in November. The entire House of Representatives is up for election this year. Senators have two more years before they must face the electorate.
February 28, 2010 at 07:35 PM in Economy, Populism, NM Legislature Special Session 2010, Taxes | Permalink | Comments (0)
Saturday, February 27, 2010
Rep. Ben Rodefer Calls for Immediate Joint NM House & Senate Democratic Caucus

New Mexico State Representative Benjamin Rodefer (D-Corrales) today called for an immediate joint caucus of the State's House and Senate Democrats.
"We are all part of the same team." Rodefer said in a statement he released early this evening. "Now is precisely the time we need to start acting that way, working together to address the very serious challenges facing New Mexico."
The Democrats hold a significant majority in both New Mexico's legislative houses, but a joint caucus like the one Representative Rodefer is calling for is extremely unusual, having not been called for in years.
Rodefer explained further: "Monday we will begin considering a budget deal orchestrated in private by Governor Bill Richardson and a small handful of legislative leaders. The deal calls for cuts to schools and all state agencies and includes several regressive taxes, including an increase to the GRT and a partial reinstatement of the food tax."
"Yet it gives the rich, to whom the Governor gave huge tax breaks in 2003, and large out-of-state corporations like Walmart, a complete pass -- instead balancing the budget once again on the backs of New Mexico's middle-class & working families."
"That is not even close to the will and intent of either Democratic Caucus. It is high time that we all get together, sit in the same room, talk this through, and work as a team to create a better future for New Mexico," said Rodefer.
Such an official joint caucus requires the support of both House and Senate leadership.
February 27, 2010 at 09:18 PM in Democratic Party, Economy, Populism, Education, Gov. Bill Richardson, Government, NM Legislature Special Session 2010, Taxes | Permalink | Comments (15)
Legislative "Leaders" Reportedly Refuse to Tax Wealthy, Big-Box Corporations in "Budget Deal"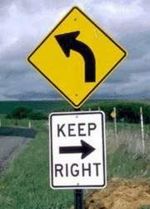 New Mexico lawmakers who haven't been in the secretive "leadership" scrum working on a budget "compromise" have been just as much in the dark as we have about what's going on behind closed doors. But now word is being leaked that the "deal" executed by Dem "leaders" in the NM House and Senate is just more of the same -- a refusal to do what most rank and file Dems support. It's another bow to the right wing.
What we have is a broken record playing over and over again. The weak "solutions" being proposed AGAIN are just as out of touch and out of date as vinyl record albums. The underlying premise seems to be to tax those who are already suffering in order to avoid -- at almost any cost -- taxing those who have profited exorbitantly over the past decade or more because they haven't been paying their fair share of taxes. In tandem, the plan to make more cuts in education, Medicaid and just about every other state operation across the board seems alive and well, despite the fact that significant cuts like this were already enacted last time.
Same As It Ever Was
The proposals being leaked are retreads from the regular session -- a hike in the general gross receipts tax and cigarette tax, some kind of gross receipts tax on food that's "non-nutritional" (a form of the tortilla tax) and some kind of vague tightening up on individuals who live out of state and owe New Mexico taxes. This would apparently raise about $233 million in additional revenue, to address a shortfall that appears to be in the $500 million to $600 million range, or more. The rest would reportedly be cut from the state budget across the board.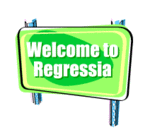 Once again, we have Democratic "leaders" failing to represent their constituents and, instead, depending on regressive taxes, as well as politically correct "sin" taxes, to fill a void created in part by revenues lost when they gave our richest citizens a tax cut in 2003. In addition, they refuse to require that big-box stores run by national chains like Walmart and Home Depot pay the same taxes to the state that all small businesses pay (combined reporting).
A majority of states -- including Colorado and even Texas -- have now passed laws to stop the multi-state corporations from evading state taxes. However, I guess Governor Richardson and the "leaders" in the Legislature would rather tax anybody and cut anything than make those with the cash pay what they should. I find it appalling -- making small businesses pay a tax that's evaded by corporations using top-dollar law firms. And not only do Democrats support this travesty, so do Republicans -- who have long claimed to be the party of small business.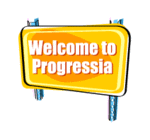 Re-Enact a Progressive Tax System
This fear and loathing of the kind of graduated, progressive taxation that once helped to create and maintain a strong and large middle class in America is rampant these days. Clearly, too many Democrats have bought into the right-wing frame on taxes, apparently unable or unwilling to defend the very thing that made for a nation characterized by upward mobility and secure working and middle classes.
Instead, way too many Dems join the right-wing whine that if we tax the wealthy and corporations what they should be taxed, Santa Fe millionaires will depart for parts unknown and all the big-box stores in New Mexico will close up shop. Spare me. Even if this were true (which is highly doubtful), would we really want our state populated with people and businesses so selfish and venal that they don't want to be here if they have to pay taxes according to their income and profits -- like everyone else?
Sen. Jerry Ortiz y Pino (D-Albuquerque) had this to say about taxes in an email sent to supporers today:
The key is to find something that works for the state that won't slow down economic recovery and won't burden businesses. To me this "ideal" solution involves restoring progressivity to our higher income tax brackets. We destroyed progressivity ... when we flattened all those upper brackets into one single rate (4.9%). That's what everyone now pays: millionaires and multi-millionaires as well as all those married couples earning as little as $26,000 a year of taxable income."
I hope Sen. Ortiz y Pino and other progressive lawmakers are prepared to fight for this, not just pay it lip service. We know what they would prefer, but are they willing to raise a ruckus about it?
Not only did Gov. Bill Richardson push through an income tax cut that lowered the top bracket from 8.2% to 4.9%, he slashed the taxes on capital gains in New Mexico by a whopping 50%. In a press release, he called these cuts the "boldest" of any state. This might have been palatable when oil and gas revenues were rolling in like crazy, but does it make sense now?
Does anyone recall New Mexico's most well off suffering under the taxes in effect before the cuts? No. Me either. Yet, Dem leaders in the Legislature still refuse to confront the Governor on his repeated threats to veto any reversal on his generous gifts to the wealthy and corporations. Sadly, even Hispanic leaders in the legislature apparently would prefer to shackle their constituents with taxes on the things they need to live than upset Governor Richardson on taxation.
Real Dems: Between a Rock and a Hard Place
I understand that Democrats who are really Democrats are between a rock and a hard place given the current legislative power structure, particularly in the Senate. We've got right-wingers like Senate Pro Tem Tim Jennings and Sen. John Arthur Smith calling most of the shots, while pretending to be Democrats. They retain their power by colluding with Republicans, not by representing Democratic values. The unholy coalition of bought-off "Conserva-Dems" and Republicans makes it hard for real Democrats and progressives to get anything through a committee structure specifically created by the coalition to be obstructionist and anti-Democratic.
For instance, take the makeup of the Senate Corporations Committee, through which most tax measures must initially flow. Of the six on the committee who call themselves Democrats, only Sen. Tim Keller voted for progressive tax measures in the regular session -- and he was no doubt chastised for doing so by all the wrong people. Dem Senators Phil Griego, Lynda Lovejoy, George Munoz, John Sapien and David Ulibarri consistently vote with Republicans on SCORC and/or protect the Governor's positions on taxation, not those of their constituents.
The Senate Finance Committee isn't much better, led by Sen. John Arthur Smith -- who apparently gets a bigger rush out of cutting funding for services and protecting tax breaks for the wealthy than anything he can find to do in lonely Deming. When the legislature is in session, it's his time in the spotlight, and boy does he love it. They call him "Dr. No," but I prefer to call him "Sen. Me Myself I."
The SFC also is home to the anti-domestic partnership duo of Sen. Carlos Cisneros and Sen. Pete Campos. They vote according to what the Catholic Bishops order on that bill, but feel entirely free to vote for a "tortilla" tax that's opposed by those same Catholic Bishops. Think about it. These two represent districts populated by many who are suffering the worst consequences of the economic emergency, yet they'd rather make those people suffer more than pass any kind of progressive tax measure. Why do they keep getting re-elected? You'd have to ask the voters in their districts.
Don't Cave -- Fight and Advocate Publicly
So, anyway, where does this leave us as we head into a special session that the Governor says is coming Monday? I know what I'd do if I were a State Rep. or Senator -- I'd vote NO on every cut and tax until the most productive taxes on the wealthy and corporations were in place. Instead of caving to the status quo protectors, I'd say, "go ahead, pass this horrible budget bill and the cuts to services and regressive gross receipts and "sin" taxes, but not with my vote. You can do it over my dead body and I'll be happy to loudly and directly point out to the media and voters over and over again that it was YOU who did it, in collusion with right-wing Republicans."
Of course, in order to take a strong, activist stand like that, legislators would have to put the public before their own ambitions within the legislature. They might well face a nasty backlash from the GOP-Bought-Off-Conserva-Dem coalition, as well as from the Governor if they dared to draw a principled line in the sand, come what may. Are they up to the task? We'll soon find out.
These are not ordinary times. The economy is not in an ordinary recession. The working class, the middle class and the poor are all being ravaged by forces set into play by the investor class and immoral ponzi scheme operators who run our major Wall Street firms and banks. This will only change if we demand that elected officials who call themselves Democrats ACT like Democrats. We no longer have the luxury of tolerating Dems who go along to get along.
If need be, our Democrats in office need to be just as outspoken, tough and obstructionist as the dark forces on the other side. Otherwise, the bad guys will just keep on winning and paying no penalty for abandoning the urgent needs of their constituents and communities.
February 27, 2010 at 12:56 PM in Children and Families, Corporatism, Democratic Party, Economy, Populism, Gov. Bill Richardson, Healthcare, NM Legislature Special Session 2010, Poverty, Taxes | Permalink | Comments (7)
Tuesday, February 23, 2010
Special Session of New Mexico Legislature Postponed Until Monday
A special session of the New Mexico Legislature dealing with budget issues was scheduled to start at Noon tomorrow, as announced by Governor Bill Richardson. However, several sources on Twitter, including @KOATLiveUpdates, are reporting that Governor Richardson announced at a press conference today that he is postponing the start of the session until Monday, March 1, at the request of lawmakers for an extension. (Update: Now the Governor has issued a release confirming the postponement.)
According to @GadiRoget (Gadi Schwartz of Eyewitness New 4) the Governor also said he hopes the session will last no more than five days, and that he would be meeting with NM Senate leaders this afternoon. Richardson also said he doesn't want to wait for new revenue figures because that would push the session into campaign and election time. He is reportedly considering putting ethics reform on the agenda but has made no decision yet.
February 23, 2010 at 02:50 PM in Ethics & Campaign Reform, Gov. Bill Richardson, NM Legislature Special Session 2010 | Permalink | Comments (1)
Monday, February 22, 2010
Terry Riley Guest Blog: Act Now to Convince Legislators on Simple Budget Solution
This is a guest blog by Terry Riley, an Albuquerque Democrat and political activist.
What a wonderful Pre-Primary Convention we had in Bernalillo County this Saturday. The energy of the candidates and the delegates promises a good turnout in the June primaries and the November elections. We have to keep everybody energized in order to get the Democratic turnout that we will need to have the successes that we need. However, I fear that the obstinacy of our Legislators may turn off too many voters and discourage them from coming out to vote in November.
I feel that a solid budget that keeps our schools going, continues to provide medical care for our children, and avoids laying off state employees or cutting important state services, will encourage our citizens to vote for Democrats. What we need now is for the special session to solve all of these problems. The solution is actually a lot easier than our Legislators make it sound, we have to repeal the tax cuts that were implemented in 2003, the ones that gave away $1 billion of our state income to the people who are paid the highest salaries in the state. These people make up 20% of all of the citizens of New Mexico, they are paid the most and they pay tax at a rate lower than the rest of us.
In order to make this "simple solution" happen we have to convince our Legislators that this is what we want. YOU have to write and call and e-mail your state Senator and your state Representative, the Governor, the Pro Tempore of the Senate, and the Speaker of the House and tell them to raise revenue and not to cut services. The people of New Mexico support this, but many of the Legislators are afraid to vote this way. They are afraid that if they tax the rich that they may not get re-elected. We must remind them that the rich are only 20% of the voters. We have to exert our power and vote for people who are willing to tax the rich and keep New Mexico running, and protect our schools and our children and our jobs.
This last weekend the Democratic Party of Bernalillo County, the Democratic Party of Santa Fe County and the Democratic Party of Sandoval County all passed, by unanimous vote, a resolution asking to fully fund our state services. The resolved statement is:
Let it be resolved that the Democratic Party of Bernalillo County calls for a special session of the Legislature to be called as soon as possible to repeal the income tax cuts that were enacted in 2003, to tax big box stores in the same manner as all local small businesses, and follow the rest of the attached recommendations of the New Mexico Fiscal Policy Project of New Mexico Voices for Children.
This is the statement of the Democratic Party Delegates from three counties, the only three holding a convention this weekend, showing that raising taxes to preserve necessary service is the choice of the people. It is time for everybody who is reading this to follow through and remind your Legislators who you are and what you believe in. Please tell them to raise the necessary revenue to provide the services that we need. Do not use the excuse that there must be waste and therefore we have to starve all services in order to fix the waste problem. If there is waste to be found, remove it, but do not eliminate needed services.
The following link will help you contact the Governor.
http://www.governor.state.nm.us/email.php?mm=6&type=opinion
The following link will help you contact your Legislator.
http://nmlegis.gov/lcs/legislatorsearch.aspx
The following link will help you contact Speaker of the House.
The following link will help you contact Senate Pro Tempore.
This is a guest blog by Terry Riley. To submit a piece for consideration as a guest blog, contact me by clicking on the Email Me link at the upper left-hand corner of the page.
February 22, 2010 at 09:54 AM in Children and Families, Democratic Party, Economy, Populism, Government, Guest Blogger, Healthcare, NM Legislature Special Session 2010, Taxes | Permalink | Comments (1)