Tuesday, August 17, 2010
(Updated) 8/27: Congressional Forum Hosted by Women Impacting Public Policy and ACI in Albuquerque
Update: I have been informed that Rep. Ben Ray Lujan never agreed to appear at this forum and has been trying to get his name removed from publicity about the event to no avail so far. Rep. Harry Teague will also not be participating and others listed may not be attending.
****************
From Women Impacting Public Policy (WIPP):
Women Impacting Public Policy and the Association of Commerce and Industry (ACI) invite you to attend a New Mexico Congressional Forum.
Friday, August 27, 2010
11:00 AM-2:00 PM (Call to order: 11:30 AM)
Marriott Pyramid North
5151 San Francisco Road, NE, Albuquerque, NM

Rep. Martin Heinrich (D-1st) & Jon Barela, (R-1st)
Rep. Harry Teague (D-2nd) invited & Former Rep. Steve Pearce, (R-2nd)
Rep. Ben Ray Lujan (D-3rd) & Tom Mullins, (R-3rd)
Gubernatorial Candidates Susana Martinez (R) & Diane Denish (D) invited
Moderator: Terry Neese, President, IEEW and WIPP Cofounder. Registration rate: $35 per person or $350 for a reserved table for 10. Online registration is available until 8/27/2010. For additional information, please contact Kay Carrico, kay@expertsinexports.com.
August 17, 2010 at 11:49 AM in 2010 NM Governor's Race, Business, Events, NM-01 Congressional Race 2010, NM-02 Congressional Race 2010, NM-03 Congressional Race 2010, Women's Issues | Permalink | Comments (4)
Monday, August 02, 2010
Would New Mexico's GOP Congressional Candidates Join the Tea Party Caucus?
With each passing week, it's gotten more difficult to tell where the right-wing extremist Tea Party ends and the Republican Party begins. To all extents and purposes, they've become one and the same, as the video above explains. GOP candidates and officeholders now form the backbone of the Tea Party, and vice versa. The platform of the Tea Party has become the platform of the GOP.
The Republican Tea Party agenda -- or as it's being called these days, the Contract on America -- now appears to be the blueprint for how Republicans would govern should they regain a majority in the U.S. House of Representatives. The Tea Party is now the most potent force in Republican politics -- as was made clear with the recent launch of the Tea Party Caucus on Capitol Hill, which garnered the support of Republican leaders like National Republican Congressional Committee Chair Pete Sessions and Republican Caucus Chair Mike Pence.
If Republicans win back the House, they'll be intent on repealing health insurance reform, privatizing Social Security or phasing it out altogether, ending Medicare as we know it, extending the Bush tax cuts for the wealthy and big oil, repealing Wall Street reform, abolishing the Department of Education and the EPA and repealing the 17th amendment that provides for direct election of Senators. And that's just for starters.
Barela, Pearce, Mullins: Tea Party Caucus Wannabes?
What about the Republicans running for Congress in New Mexico? If elected, will Jon Barela, Tom Mullins and Congressman Steve Pearce join the Congressional Tea Party Caucus? It's telling that they've been spending many precious campaign hours courting Tea Party groups around New Mexico. If elected, will the three Republican candidates embrace the founding principles of the Tea Party and join the extremist caucus in the U.S. House?
"It's a simple question," said DPNM spokesman, James Hallinan, in a written statement. "Pearce, Mullins and Barela have spent countless hours at Tea Party events, so they should know by now whether or not they support the Tea Party in principle. And it's time for them to come clean."
"Would they or wouldn't they join the Congressional Tea Party Caucus?" Hallinan asked.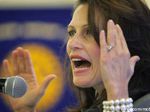 Bad Company
Officially formed in the U.S. House of Representatives last week, the Tea Party Caucus is the brainchild of Minnesota Congresswoman, Michele Bachmann. Bachmann, a right-wing extremist, is well known as a national Tea Party activist and is joined in the Congressional Tea Party Caucus by the likes of Congressman Joe Wilson (R-SC), who yelled out "You Lie!" during President Obama's joint address to Congress in September 2009, Paul Broun (R-GA) who was one of the first people to compare Obama with Hitler after the 2008 election, and Joe Barton (R-TX) who felt so sorry for BP that he apologized to them for the mess they created.
Is this he kind of radical representation our state can expect if the GOP candidates for the U.S. House in New Mexico this year are successful? It sure looks like it -- and what a nightmare that would be.
For instance, an article on The Huffington Post reports
House Tea Party Caucus leader Rep. Michelle Bachmann (R-Minn.) and House Minority Leader John Boehner (R-Ohio) agree: If Republicans win back control the House in November, they'll embark on an agenda of issuing subpoenas, repealing legislation, and holding hearings to investigate the Obama administration.

"I think all we should do is issue subpoenas and have one hearing after another and expose all the nonsense that has gone on," Bachmann said Thursday at the GOP Youth Convention in Washington.
With so many pressing problems needing the attention of Congress, we can't afford to let Republicans win back the House and spend the next two years focused on political shenanigans, juvenile publicity stunts and attempts to reverse all the progress we've made since 2008. You know what to do:
August 2, 2010 at 09:47 AM in Jon Barela, NM-01 Congressional Race 2010, NM-02 Congressional Race 2010, NM-03 Congressional Race 2010, Republican Party, Right Wing, Steve Pearce | Permalink | Comments (2)
Thursday, July 22, 2010
GOP's Jon Barela, Steve Pearce, Tom Mullins: Anti-Working Families?
Yesterday President Obama signed the Wall Street Reform and Consumer Protection Act that will make Wall Street banks accountable, end taxpayer funded "too big to fail" bailouts, and create a consumer financial protection agency that will help put Americans, and New Mexicans, back in control of their finances and their future.
Although there was much rejoicing by those who believe Americans shouldn't be at the mercy of Ponzi schemes and worse caused by severely inadequate regulation and oversight of the financial industry, many right-wing Republicans were aghast. How dare the Democrats seek to protect consumers, borrowers, investors and retirees from abuse? How dare the Democrats enact legislation to make it much harder for Wall Street and the financial services mega-corporations to bamboozle their way into another meltdown of the economy accompanied by massive job losses, foreclosures and the financial ruin of innocent parties?
GOP: Anti-Working Families
After failing to kill the bill, House Republican leader John Boehner and other Washington Republicans immediately started calling for the new law to be repealed. In the largest economic crisis since the Great Depression, Americans have lost 8 million jobs and $17 trillion in retirement savings and net worth, yet Washington Republicans are still putting partisan politics before the financial security of New Mexicans and working families everywhere.
Eddie Vale, a spokesperson for the AFL-CIO, had this response: "First Boehner wants to take away working families health care benefits. Now he also wants to return Wall Street and the big banks back to the power they had when they destroyed our economy. It could be no clearer for working families in 2010 that there is a clear choice between continuing to move forward to make the economy work for everyone again or go backwards to the Bush years where corporations and Wall Street ran wild."
What About Barela, Pearce and Mullins?
The question is, will the GOP's candidates for Congress in New Mexico follow suit and support the call for repeal? Will Jon Barela, Steve Pearce and Tom Mullins continue to embrace the extremist and obstructionist policies of their GOP leaders in Washington? Will they join with Boehner and others and continue to take the side of the errant corporate interests against the very citizens members of Congress are supposed to represent? Apparently.

Barela, Pearce Mullins: Fat cats come first
"Wall Street reform protects consumers and stops big banks and corporations from taking advantage of the system at our expense," said DPNM Executive Director Scott Forrester in a written statement. "The Republican policy of 'too big to fail'-- the policy that the 1st District Congressional candidate Jon Barela supports -- is something that New Mexicans cannot afford."
"When Steve Pearce was a member of Congress, he looked the other way while Wall Street and big banks gambled with the welfare of the American people. Washington Republicans and Congressman Pearce would rather protect their friends and special interests than look out for New Mexicans. Maybe that's why he has been silent on this issue," said James Hallinan, DPNM spokesman. "But New Mexicans want to know where Congressman Steve Pearce stands. Does he stand with Republican leader Boehner, big special interests and Washington insiders in calling for the repeal of this bill, or will he stand up for New Mexicans and help protect their financial security?"
Hallinan added, "We also continue to see how out of touch Tom Mullins is with New Mexicans by putting forward a proposal to landmine the border, making offensive remarks following a tribal ceremony and siding with credit card companies over New Mexicans who are being hurt by arbitrary rate increases and unfair terms. New Mexicans deserve to know where Tom Mullins stands on Wall Street reform. Does Mr. Mullins stand with New Mexicans who are sick of being hurt by Wall Street's irresponsibility or does he want to protect the very same big Wall Street banks who helped cause an economic collapse?"
DPNM Chairman Javier Gonzales also weighed in with a statement: "Republicans have made it clear -- they're going to stand up for big banks and other powerful special interests no matter what the cost to middle-class Americans. If they have the opportunity, they'll repeal all the progress enacted by President Obama and return to the failed policies of the Bush era -- the same policies that led to the financial crisis in the first place. That's why this year it is so important that people here in New Mexico, and all across America, support candidates who will fight for working families and stand with the President to overcome Republican obstructionism."
July 22, 2010 at 12:05 PM in Children and Families, Democratic Party, Economy, Populism, Finance, Investments, NM-01 Congressional Race 2010, NM-02 Congressional Race 2010, NM-03 Congressional Race 2010, Obama Administration, Regulation, Republican Party, Right Wing | Permalink | Comments (2)
Friday, July 09, 2010
Video & Photos: Rep. Ben Ray Lujan Discusses GOP Obstructionism, Tough Election at Fundraiser in ABQ

Click for larger version or photo album
The campaign fundraiser reception for Democratic Congressman Ben Ray Lujan (NM-03) last night at Imbibe in Albuquerque was well attended and high energy. Music was provided by Sol Fire, a local duo who's gaining a lot a converts. An array of young professionals and politicos organized and hosted the event.
We got a chance to speak with Rep. Lujan outside the event and he discussed how good it is being back in New Mexico during the holiday recess, his frustrations with the Republican obstructionism that's constantly going on in Congress for political reasons, the importance of reaching out to constituents and listening to their ideas and how he'll need our support to win a second term in November. Check out the video above.
The emphasis at the event was on listening to younger voters and the kind of outreach that will be needed to assure an effective get-out-the-vote effort this November. We have to lay the groundwork now for the entire Dem ticket. All of us, united. Republicans in Congress have consistently been voting to support corporate interests over people. Let's make sure they don't get free rein to do the kind of damage they're talking about every day -- to education, jobs, health care, the environment and more. Remember: They're on BP's side -- not ours.

Rep. Lujan's speech to the crowd
Check out Rep. Lujan's speech to the crowd last night, and then head on over to his campaign website to volunteer and/or make a donation. We can't let Tom Mullins, the GOP candidate in NM-03, get even a toe hold on the seat. After all, this is the guy who suggested it might be a good idea to put land mines on the Mexican border. As we've seen, Rep. Lujan will fight for our Democratic agenda and against the selfish, narrow-minded naysayers on the right. It's up to us to help make sure that continues.
Photos and video by M.E. Broderick.
July 9, 2010 at 01:23 PM in 2010 General Election, Democratic Party, Events, NM-03 Congressional Race 2010, Rep. Ben Ray Lujan (NM-03) | Permalink | Comments (2)
Thursday, July 08, 2010
Tonight: Fundraising Reception for Rep. Ben Ray Lujan at Imbibe in ABQ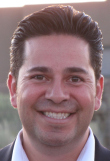 From People for Ben:
Reminder -- You're invited to a reception fundraiser tonight, July 8th, in honor of Congressman Ben Ray Lujan. The event takes place from 5:30 to 7:30 PM at Imbibe, located at 3101 Central Ave. NE in Albuquerque. The suggested donation is $25.
Click for a flyer with all the details.
July 8, 2010 at 08:49 AM in Events, NM-03 Congressional Race 2010, Rep. Ben Ray Lujan (NM-03) | Permalink | Comments (0)
Wednesday, June 23, 2010
7/8: Fundraiser Reception at Imbibe in Honor of Congressman Ben Ray Luján
From People for Ben:
DPNM Chairman Javier Gonzales, Senator John Sapien, Senator Tim Keller, Rep. Antonio "Moe" Maestas, Rep. Benjamin H. Rodefer, Former Governor Stuart Paisano, Lt. Governor Scott Paisano, Buddy & Amado Abeyta, Chris Catechis, Estevan Gonzales, Geno Zamora, Miguel Martinez, Erin Muffoletto, Greg Webb, Lea Harrison, Laura E. Sanchez, Robert Adams, Martha Chicoski,Joseph & DeAnza Sapien, Angela Chavez-Adkins, Nerissa Whittington & Arman Salehian

Invite you to join them for a Fundraising Reception in Honor of
CONGRESSMAN BEN R. LUJAN
Thursday, July 8th, 5:30 PM - 7:00 PM
~HOST~
Imbibe
3101 Central Ave NE, Albuquerque, NM (map)
Suggested donation: $25.00
Click for FLYER (pdf)
RSVP TO SEAN MARCUS AT (505) 231-2422 or seanbmarcus@gmail.com. CONTRIBUTIONS SHOULD BE MADE PAYABLE TO AND CAN BE SENT TO: People for Ben P.O. Box 31129, Santa Fe, NM 87594. Credit card donations can be made through our web site - www.benrlujan.com
Contributions to People for Ben are not tax-deductible for Federal income tax purposes, and are limited to $2,400 per individual ($4,800 per couple) per election. Federal multi-candidate PACs may contribute $5000 per election.
June 23, 2010 at 06:29 PM in Events, NM-03 Congressional Race 2010, Rep. Ben Ray Lujan (NM-03) | Permalink | Comments (0)
Tuesday, June 15, 2010
GOP House Candidate Tom Mullins: Consider Land Mines on Border with Mexico But NOT Canada (Audio)
Tom Mullins (right), the Republican candidate who is challenging Dem incumbent Rep. Ben Ray Lujan for the U.S. House seat in NM-03, is in hot water with local and national media alike. The revelation that he discussed placing land mines on the Mexican border as an option in a KNMX radio interview during the recent GOP primary has created a national firestorm of criticism and mockery of Mullins. His name is all over the internet due to his suggestion that land mines might be useful in keeping out illegal border crossers and "terrorists" like the one who recently tried to set off a bomb in Times Square.
Mullins has since "clarified" his stance by telling the AP that, "I am not suggesting we do that." Well. Listen to the audio (mp3) of last month's radio interview and judge for yourself. You might ask why he would discuss the proposal in such depth if he wasn't all for it.
One thing's clear from the interview, though. Mullins said we should consider the land mine option on our border with Mexico only -- not the Canadian border. Ironic because, according to both the host and Mullins, the 9-11 terrorists gained entrance to the U.S. via Canada, not Mexico (untrue). What conclusion can we draw from this distinction? All I can fathom is that Mullins thinks Mexicans and the Mexican border are inherently more dangerous than Canadians and the Canadian border -- and that it's OK to put Mexican border crossers at risk of being blown up by land mines, while we have to shield border crossers up north from that kind of danger. 
Does Sr. Mullins have a problem with brown people or was he just mindlessly plumbing the right-wing talking points about scary Mexican immigrants -- and weaving in some colorful "suggestions" to spice things up? If he doesn't recommend mining our southern border, why suggest it as a "possible" option? Was it more of the kind of "dog whistle" language so many right-wingers have used to telegraph racist messages in code to the muddy and mean depths of the Republican base?
Mullins Lampooned on the Internets
What's next? Putting piranhas in the Rio Grande as Steve Terrell sarcastically suggested in the title of a recent post? Mullins' suggestion is prompting similar mockery from other blogs and news sources. The Delaware Liberal calls it, "another case of GOP minority outreach," while Views From Bay Ridge refers to it as a proposed "DMZ on the Rio Grande" and says, "There's also the possibility of introducing stealth crocodiles to the Rio Grande too." The South Florida Daily reports on the incident as "Those Wacky Republicans: Exhibit 99" and feels it necessary to mention that the story ISN'T from The Onion. They note that Mullins' website says, "Tom is a Christian, a Conservative, and an American who cares deeply for his fellow man," and then suggests that his fellow man consists of "Christian Conservative Americans. But definitely not them border-jumping Mexicanos."
The Mex Files notes that the proposed land mines would probably be legal, given that the U.S. hasn't signed the "Convention on the Prohibition of the Use, Stockpiling, Production and Transfer of Anti-Personnel Mines and on their Destruction." Gather Politics points out that, "Mullins's district actually does not include any part of the Mexico border in it." Meanwhile, Swing State Project pipes in with, "Sharron Angle, Rand Paul, and Dale Peterson - step aside. Tom Mullins has officially come up with the most insane Republican idea of the cycle: he thinks we could put land mines (!!!!!) along the US-Mexico border to deter illegal immigration. I love it when Republicans get all eliminationist with their rhetoric."
Even Comedy Central's Indecision blog piped in that Mullins' "clarification" provides an opportunity for reporting some positive news:
The good news is that — despite what the words that he said with his mouth in front of thousands of radio listeners — New Mexico House candidate Tom Mullins is not in favor of putting deadly explosive devices under U.S. territory to kill or mutilate the bodies of potential dishwashers and hotel chambermaids seeking to enter the United States illegally.
How Low Can They Go?
I think New Mexico blogger Jim Baca is on the right path in seeing Mullins' suggestion as a part of a larger effort by Republicans to use immigration as a hateful wedge -- getting farther and farther out as November's election gets closer:
... Now a bill has been introduced to deport legal American citizen children of Mexicans who entered the country illegally. Damn! Why stop there? Why not grandchildren and great grand children too? You know this might even force GOP gubernatorial candidate Susana Martinez to be forced out of the country. We are all the off spring of immigrants. And there is this idiot republican for Congress Tom Mullins suggesting land mines on the border. Yes, blowing legs off children would be a good deterrent wouldn't it.

Will someone ask Susan Martinez where she stands on land mines? (pun) Will someone provide Mullins with some lessons in human decency? Will someone urge Chairman Harvey Yates, the head of the republican party in New Mexico, to say land mines are a bad idea? Afterall, he didn't like negative TV Commercials in the GOP primary so this shouldn't be very difficult for him. Although, he didn't condemn Susana's over the top commercial on Diane Denish last week.
Don't Look at Our Record of Failures!
Yes, Mullins' "option" is crazy, and funny as hell when looked at from one angle. But the problem is that his rhetoric (and that of many other Republicans this year) conveys an underlying message that reeks of hate, bigotry and violence. Why are they talking like this? Because they don't want anyone paying attention to what they really stand for -- the failed right-wing policies that got us where we are today.
BP oil gusher? Check. Out of control pyramid schemes on Wall Street? Check. A teetering financial system here and around the globe? Check. A shrinking and floundering middle class? Check. A vast concentration of wealth at the top while working families struggle? Check.
The right-wing policies of tax cuts, tax cuts, tax cuts for the wealthy coupled with deregulation of everything under the sun, as well as lax enforcement of any rules that remain, are primarily responsible for almost all of our current problems. So, to win in November, the GOP has launched a avalanche of distractions to point the finger of blame away from themselves and onto immigrants, LGBT people, scientists, "big government," whatever works.
All Together Now! Martinez, Pearce, Barela
The next time you see an ad by GOP gubernatorial candidate Susana Martinez, think about what she really means when she says she's "tough on immigration" -- even if her newest ad features her speaking Spanish. Look for the "man behind the curtain" who's orchestrating this effort at scapegoating and tokenism to convince ordinary citizens to vote against their own best interests and support the crazy collection of off-center candidates who make up this year's Republican slate. And that includes fellow GOP BS-ers Steve Pearce and Jon Barela.
Bottom Line: They aren't what they pretend to be -- for the people. Count on it.
June 15, 2010 at 03:01 PM in Border Issues, Civil Liberties, Hispanic Issues, Immigration, Minority Issues, NM-03 Congressional Race 2010, Rep. Ben Ray Lujan (NM-03), Republican Party, Right Wing, Susana Martinez | Permalink | Comments (5)
Thursday, February 25, 2010
More New Mexico PPP Polling: Heinrich and Luján Lead; Teague Down by 2 Points
In the latest polling (pdf) by Public Policy Polling, released today, two of our Democratic House members are in the lead while one is trailing slightly.
Rep. Martin Heinrich (NM-01) is ahead of GOP rival Jon Barela by a margin of 45-36%. At this time, 40% approved of the job Rep. Heinrich is doing, while 38% disapproved. Barela was found to have very low name recognition, with 72% of those polled having no opinion about him, although independents supported him by a margin of 44-31% over Heinrich. Heinrich's approval across the political spectrum is broken down as: Approve: Base 40%, Liberals 79%, Moderates 37%, Conservatives 15%. Approval of Heinrich by race breaks down as: Base 40%, Hispanics 45%, Whites 38%, African-Americans -, Other 34%.
In NM-02, Congressman Harry Teague trails Republican Steve Pearce, who held the seat before he ran for the Senate in 2008, by a margin of 41-43%. PPP noted that Rep. Teague has the best approval rating of New Mexico's House delegation at a 41-36% spread, although President Obama's approval rating in the Second District is a negative 44-49%. Pearce's favorability is a positive 43-31%. Teague's favorability breaks down this way: Base 41%, Liberal 58%, Moderate 56%, Conservative 22%. His favorability broken down by party affiliation is: Base 41% Democrat 54% Republican 26% Independent 41%. Only 34% of Independents are favorable towards Pearce. Approval of Teague by race is: Base 41%, Hispanic 52%, White 31%, African-American 60%, Other 35%.
In NM-03, Rep. Ben Ray Luján leads both rivals -- Tom Mullins at 42-36% and Adam Kokesh at 40-32%. A total of 40% of those polled disapprove of the job he's doing, while 31% approve. However, PPP notes that "the district's overwhelmingly Democratic nature should make it easy for Luján to overcome that. Republicans are more unified in their dislike for him than Democrats are in their support."
"Martin Heinrich and Ben Ray Luján look like they should be good for reelection," said Dean Debnam, President of Public Policy Polling. "Harry Teague has built a good amount of support given how conservative his district is, but will have a hard time hanging on in this political climate."
PPP surveyed 400 voters in each Congressional district from February 18th to 20th. The margin of error on each survey is +/-4.9%. Other factors, such as refusal to be interviewed and weighting, may introduce additional error that is more difficult to quantify.
Complete results, including cross tabs, can be found at here.
February 25, 2010 at 11:37 AM in NM-01 Congressional Race 2010, NM-02 Congressional Race 2010, NM-03 Congressional Race 2010, Polling, Rep. Ben Ray Lujan (NM-03), Rep. Harry Teague (NM-02), Rep. Martin Heinrich (NM-01) | Permalink | Comments (0)
Wednesday, December 09, 2009
Team Luján Needs Your Help This Weekend With Petition Drive
From Rep. Ben Ray Luján's re-election campaign:
Do you have plans this weekend? If you don't, Team Luján could use your help. We're putting on a multi-town petition drive, and we're inviting you to join us and support Ben.
We're taking to the road, and with the help of our friends, we're holding petition drives this Saturday (December 12) and Sunday (December 13) in Santa Fe, Taos, Rio Rancho, Espanola, and Las Vegas. All of the drives will run from 10:00 AM to 1:00 PM on Saturday and 1:00 PM to 3:30 PM on Sunday.
Email the campaign to join a petition drive in your community: volunteer@benrlujan.com.
At each petition drive there will be food and prizes. Bring your friends. Bring your family. Have some fun this weekend with Team Lujan as we work together to move New Mexico forward.
We'll be meeting at the following locations and heading out to get petition signatures and talk with our fellow New Mexicans about Ben's work in Congress:
Santa Fe: IATSE Union Hall 1418, Cerrillos Rd
Taos: Kit Carson Boardroom, 118 Cruz Alta Road
Rio Rancho: The Sabana Grande Rec. Center, 4110 Sabana Grande Ave SE
Las Vegas: El Fidel Hotel, 500 Douglas Ave
Espanola: LIUNA Union Local 16, 206 Guachupangue
Ben is working hard for us in Washington -- standing up for our ideas and our values. Now is the time to stand up for him. We've shown what working together can accomplish, and we're asking for your time and energy to do it once again.
Thank you in advance for any help you are willing to offer. And if you would like to volunteer or if you have any questions about the campaign, please email us at volunteer@benrlujan.com.
Thank you for your continued support.
December 9, 2009 at 09:42 AM in Events, NM-03 Congressional Race 2010, Rep. Ben Ray Lujan (NM-03) | Permalink | Comments (0)
Thursday, November 12, 2009
Packed Crowd Greets Rep. Ben Ray Lujan at Fundraiser Reception at Zinc (with Video, Photos)

Slide show (click for album)
The mezzanine crowd at a reception fundraiser for Rep. Ben Ray Lujan (NM-03) at Zinc in Albuquerque tonight grew so large that it spilled onto the stairway and into the downstairs restaurant area. At times, the floor boards shook and supporters raised the roof -- well, almost. It was that packed at an event hosted by local young professionals in tandem with the Young Democrats organization. And the crowd was young (and young at heart), energized and buzzing about the recent House victory on health insurance reform legislation and Ben Ray's part in it.
If Republicans think Dems are sitting on their laurels in New Mexico, they couldn't be further from the truth. Tonight's turnout is an early sign that Dems know what's at stake as we move into the 2010 election cycle, and are ready to jump into high gear again to protect our three Congressional seats from right-wing challengers. The work in Washington has only just begun and we need to re-elect our entire crew if we want to keep the momentum going and the Republicans in the minority.
Rep. Lujan was jazzed. You can see it in the video clips and photos. He was obviously thrilled at the outpouring of support at an event that took place out of his home district, and managed to talk to just about everyone in the crowd. He was thankful, he was moved, he was positive about what we can do if we all hang together. His main message? He needs our help and he'll be needing it all the way through election day 2010. He needs us to stay united and keep working, so he can keep fighting against the status quo in Washington.
All manner of rank and file activist Dems were in the house, along with lots of elected officials and old friends of Ben Ray. Attendees included DPNM Chairman Javier Gonzales, incoming DPNM Executive Director Scott Forrester, Bernalillo County Dem Chair Ana Canales and Vice Chair Victor Raigoza and Sisto Abeyta of the Young Dems. Also on the scene were former DPNM Chair Brian Colon, Rep. Moe Maestas, Sen. Tim Keller, Sen. John Sapien, Rep. Joe Campos, PRC Commissioner Sandy Jones and Bernalillo County Sheriff candidates Felix Nunez, Marie 'Sisi' Miranda and Patrick Davis.
It was hot, it was crowded, it was high energy and it was definitely a fundraising success. We'll need more of these as we edge towards the crucial 2010 election. If you couldn't attend tonight's reception, you can still contribute to the re-election campaign of Rep. Ben Ray Lujan right here.
Photos and video by M.E. Broderick.
November 12, 2009 at 10:31 PM in Democratic Party, NM-03 Congressional Race 2010, Rep. Ben Ray Lujan (NM-03) | Permalink | Comments (3)