Friday, August 06, 2010
Check Out SWOP's New El Grito Blog Dedicated to Grassroots Journalism
Give a warm welcome to a new, improved blog created by a long-time member of the New Mexico blogging community. This week, the SouthWest Organizing Project (SWOP) launched its new online blog, El Grito. SWOP says El Grito was created to carry forward the spirit of grassroots journalism that has strong roots in New Mexico. It will contain analysis from a wide range of voices in the state and highlight the happenings on the ground in our communities:
We pledge to offer a space here for the diversity of voices that exist in New Mexico, and to continually seek out and share the stories and views of New Mexicans who may not always have access to a medium that will let their cry be heard across the state.

SWOP began blogging about five years ago, just as the New Mexico statewide blogosphere was getting up to speed, with SWOPblogger. Their new site builds on what came before by adding more space and resources for more indepth analysis of issues critical to New Mexico. The site will be managed on a daily basis by SWOP Fellow Juan Reynosa (above right), who joins SWOP after a number of years as an organizer with New Mexico Youth Organized and as a blogger for Clearly New Mexico.
El Grito -- a nonpartisan blog -- can be found at www.elgritonm.org. Congratulations to Juan Reynosa and SWOP -- we expect great things from them and we hope you'll add El Grito to your personal blogroll, as we've done on this site. You can also follow El Grito on Twitter, on Facebook and on YouTube.
August 6, 2010 at 12:38 PM in Hispanic Issues, Journalism, Weblogs | Permalink | Comments (0)
Monday, June 14, 2010
Blog Seeks to Unmask Partisan, Pro-Corporate Agenda of Jim Scarantino and Rio Grande Foundation
Have you checked out the blog Rio Grande Foundation Watch? If not, you should. At last, there's a source of information that regularly provides facts to track and refute the clearly partisan, clearly smeary antics of the right-wing Rio Grande Foundation (RGF) , as well as its mouthy mouthpiece, Jim Scarantino, who runs the RGF-funded New Mexico Watchdog.
Both the RGF and Scarantino claim to be nonpartisan but, oddly enough, their attention is always riveted on smearing Democrats (Scarantino) or bagging Democratic positions on policy with distorted analysis (RGF). Unfortunately, both are treated as respectable sources of information by some in the "mainstream" media. Scarantino holds down a regular seat on KNME's New Mexico In Focus panel, among other things, and the RGF regularly has screeds published in the Albuquerque Journal as guest columns. Oftentimes, the authors' connections with the RGF are not revealed.
During the recent New Mexico primary election, Scarantino outed himself as a blatant partisan via his comments on his Watchdog Twitter account during that period. As this post explains, in terms of one such Tweet:
Scarantino rails against Denish, calling her a "rich white woman" and says he will fact check a Denish ad -- but he was silent on Republican ads that were themselves proved to be dishonest by an actual non-partisan, respected fact check organization (link).

... Scarantino, who works at a group that is all-but a Republican front organization including sponsoring numerous Republican debates where they charge admission, is a fan of Republican mask groups.

However, Scarantino's mask came off last night.
As RGF Watch notes in another post:
Jim Scarantino is an industry-funded, partisan hack. He has been working as an unofficial opposition researcher for the Republican Party.
Will they ever come clean?
With the Republican Party heads dishonestly funding a PAC to defeat Democrats in the primary (link) it begs the question -- how much money has Harvey Yates Jr. and Ryan Cangiolosi given to the Rio Grande Foundation to do opposition research for them? Does this violate the non-profit status of the Rio Grande Foundation?

And why does New Mexico Watchdog not disclose on their masthead that they are a project of the Rio Grande Foundation? Knowing the dirty tricks from the right-wing of the Republican Party in New Mexico that is the Rio Grande Foundation's target audience, it is to trick those who casually find the website into thinking it is a legitimate news operation when it is part of the Rio Grande Foundation echo chamber.
Jim only likes Republican candidates and he only "investigates" (I use the term loosely) situations where he thinks he may create a backlash against Democrats. The White Peak and other scandals perpetrated by GOP Land Commissioner Pat Lyons? He ain't interested, and as RGF Watch mentions, he deletes any comments that pertain to that on his "watchdog" blog. GOP gubernatorial candidate Susana Martinez accepting $450,000 -- the largest single campaign donation in NM history -- from Swiftboat funder Robert Perry? Scarantino couldn't care less. Yet he'll criticize Dem candidate Diane Denish by dredging up a story that happened when she wasn't yet serving as Lt. Governor. You might say he has a narrow focus, and that focus just happens to match the latest GOP talking points.
Here's an example of the kind of insightful commentary that Scarantino et al. provoke in the to-the-right-of-Atlia-the-Hun set. It's an email I received in my blog email box last month after publishing a post on Scarantino:
Subject: Scarantino
Sent By: "JEAN-CLAUDE GUENETTE" (email address removed)
On: May 05/11/10 9:43 PM

At least you guys are honest about what you are....communists, firmly lodged between Joseph Stalin's two stinking hemorhoids. Well, I need to get back to work raising money to destroy Comrade Heinrich to save my grandchildren from your communism.

One good thing about communists like Stalin and you, Stalin immediately killed and murdered his most ardent supporters. Please, do continue this fine communist tradition.

Jean-C. Guenette
Anyone who reads right-wing websites, KOB comment threads or almost anything else dominated by what passes for right-wing thought these days is accustomed to running into rhetoric like this. Are these folks mass produced somewhere in GOP-land or are they just particularly adept at parroting Rush-Beck-Palin-style talking points? It's unclear, but we do know that Scarantino's blather is aimed at arousing teabaggers and hate mongers like this guy. It's his natural audience. And we have to keep pointing that out.
June 14, 2010 at 03:42 PM in 2010 NM Governor's Race, Corporatism, Diane Denish, Journalism, Republican Party, Right Wing, Susana Martinez | Permalink | Comments (5)
Wednesday, May 19, 2010
Bargain Basement: Only $10 a Month Gets You More & Better Reporting at NMI

Most of you have probably heard about the continuing campaign to elect more and better Democrats. Now there's a new take on that approach -- the campaign to ensure more and better independent reporting, especially of the local, online variety. There's one of those struggles happening right here, right now, at the New Mexico Independent.
The important work and worker bees of NMI are supported primarily by the kind of nonprofit funding that's been dwindling as our economic woes have increased, along with donations from readers and some advertising. As their regular funding takes a nose dive, they'll have to find more outside sources of revenue to keep the operation going strong -- and they're in the process of doing just that.
Grassroots Power
Editor Gwyneth Doland and the other folks at NMI have officially launched their first grassroots fundraising campaign. If you want them to have the resources they need to continue to deliver journalism in the public interest, please sign up today to give a monthly donation of $10 -- or $15, $25 or $50 if you can afford it. Visit their online fundrasing page at http://newmexicoindependent.com/donate right now and be as generous as you can so NMI can continue -- and hopefully expand -- their reporting and investigative journalism. In order to adequately support its staff, NMI is particularly interested in the kind of stable funding that monthly contributions can provide.
You've probably noticed that reduced funding at NMI has already resulted in some changes. Will master live-blogger slash webcaster Matt Reichbach be back to provide on-the-scene, as-it-happens coverage as he did day and night during the last regular and special legislative sessions in Santa Fe? Only we can make it happen. Will Marjorie Childress regain the hours she's lost so she can continue to delve into the details of policy issues and dig down deep into stories that get little coverage in the traditional media? Only we can make it happen. Will NMI be capable of expanding and growing its staff and its coverage as we move further into an important election year? Only we can make it happen.
I know how hard it can be to convince readers that the long hours bloggers and online reporters spend -- researching, writing, editing, attending events, snagging interviews and everything else that goes along with the job -- are worth paying for. My own blog's "Donate" button sits idle much of the time. But if we want to ensure the continuing availability of the quality local news and opinion sources we rely on daily to inform us, entertain us and cause us to think and act, we must be willing to toss a few bucks into their fundraising buckets.
News We Can't Get Anywhere Else
I read NMI every day, and I don't want it to go away or shrink down to nothing -- I want it to grow and expand its staff and its coverage. I expressed my views on the value of NMI's reporting at the end of this year's regular legislative session and I think I'll reproduce those paragraphs here, in closing. So you'll think about what we have to lose and what we have to gain in New Mexico online reporting -- and buy what amounts to a low-cost subscription to NMI for a monthly fee of only $10 (or more).
As I sip my first cup of coffee after a good night's sleep, I'm checking the vital live blogging and Tweeting of the New Mexico Independent Roundhouse team and others who have endured a day and night of sometimes frenzied, sometimes dull, activity in the New Mexico House and Senate during the last hours of the 30-day session in Santa Fe. It ends at noon today. This is the kind of down and dirty, on-the-scene endurance-reporting that, for the most part, other "traditional" news sources have long abandoned in favor of lazily feeding us dribs and drabs of filtered and incomplete info meant only to amuse or titillate or serve a political agenda.

If you don't appreciate what the NMI Roundhouse team has been doing for a couple sessions now, you haven't been paying attention. They are creating a record of committee and floor action that's unparalleled in New Mexico. Yes, the new video and audio feeds provided by the House and Senate are incredibly helpful, but they aren't archived, so they don't constitute any kind of permanent record of what went on. With NMI's almost constant coverage -- including their marathon yesterday until about 4:00 AM -- we can reconstruct a lot of what goes down, whether it takes place during the day or in the wee, wee hours.
May 19, 2010 at 03:59 PM in Journalism, Media, Weblogs | Permalink | Comments (6)
Tuesday, May 04, 2010
Must Read: New Mexico Watchdog Exposed as Right-Wing Hack Operation
Tracy Dingamann has a must-read piece today on Clearly New Mexico about the growing -- and troubling -- phenomenon of allegedly investigative (or "scoop") journalists generously funded by right-wing, "free market" money. Dingmann discusses the findings of journalist Laura McGann, who wrote a Washington Monthly piece entitled, "Partisan Hacks: Conservatives Have Discovered the Virtues of Investigative Journalism. But Can Their Reporting Survive Their Politics?" McGann is an assistant editor at the prestigious Nieman Journalism Lab at Harvard University and former editor of the nonprofit news site the Washington Independent,

One of the "journalists" studied by McGann is none other than Jim Scarantino, who operates the New Mexico Watchdog website and is more than willing to brag about his journalistic skills. Partisan advocate? No way, claims Jim. But what McGann finds out about Scarantino's site and others like it isn't pretty.
McGann also lays out serious problems with The Franklin Center, which funds Scarantino's efforts and similar "Watchdog" sites around the country. The rumor is that Scarantino gets $75,000 a year to make The Franklin Center happy. The Center is run by a Republican political consultant with no journalism background, so you can imagine what that means. Bottom line: McGann concludes that "ideologically motivated, willfully misleading muckraking may be a well-worn strategy among partisan operatives. But it isn't journalism."
Please go read the entire post on Clearly New Mexico. Knowledge is power!
May 4, 2010 at 03:11 PM in Journalism, Right Wing | Permalink | Comments (15)
Monday, January 11, 2010
Stephen Jones: The Sad State of American Journalism
This is a post by contributing writer, Stephen Jones, who is a progressive political activist and a resident of Las Cruces, New Mexico.
I have a friend in her mid-seventies who is steadfastly resistant to the use of a keyboard and mouse. She gets all of her information from whatever noise spills out of her television, which is usually set on CNN.
"Did you hear about Nancy Pelosi and that 747 she uses on taxpayers money?" she recently asked me. This is a partisan "talking point" that the chatterers on her favorite "news channel" have been bringing up off and on for the past three years.
Because Pelosi is third in succession to the presidency, the secret service mandated the use of the 747. Pelosi, who prior to becoming Speaker of the House flew commercial, asked for a less fuel-hungry aircraft, but was refused, because a smaller aircraft needs to stop and refuel between Washington DC and her San Francisco home.
Everyone in the House on both sides of the aisle knows this and approved the 747. All of the chatterers know this too. Yet it sounds so good to charge Pelosi with wasting tax dollars, so they inevitably bring up the 747. The so-called "journalists" at CNN and other Cable TV channels rarely, if ever, call the political operatives on this "talking point" whenever they raise it.
Setting the record straight or contesting a political talking point faxed out each morning to the chattering class by their political overlords is not the only deficiency in what passes for journalism these days. Real in-depth investigative reporting is an even rarer occurrence.
It does happen, on occasion. Recently, the Detroit Free Press spent over a year uncovering deceit, abuse of power and corruption in the Detroit Mayor's office, and as a result Mayor Kilpatrick was incarcerated and most of the Detroit City Council was hurled out of office by the voters of that city. There are other examples of real journalism around the country, and they should be hailed for their tenacity and integrity, but these examples have become, unfortunately, few and far between.
In place of journalism, we are treated to a steady diet of nonsense, printed or aired entirely to fill up time, to shock, to titillate, or to entertain. These non-stories and over-the-top phony controversies attract advertising dollars, but shed no light on the workings of our governmental or political processes. They certainly don't inform the public. Instead they simply fuel the flames of an increasingly course and ignorant national discourse.
Only the National Enquirer or some lesser gossip tabloid would have bothered to run with such "stories" as the wild rantings of Orly Taitz and the "birther" movement, or the imaginary "death panels" of August. Twenty years ago the New York Times would have instantly exposed these absurdities for what they are. Now they simply print any press release that's handed to them, or "tossed over the transom" by a political operative.
Television "news" has become a never-ending clown-show of raving political hacks. The more outrageous the attacks, the better for the cable networks, with Wolf Blitzer and all the rest playing the officially branded bobble-head for the viewing audience.
Today the aforementioned New York Times struggles to regain its reputation, after having failed to supervise or cross-check the reporters on its staff like Judith Miller who managed to prepare us all for an invasion of Iraq, based, as it turned out on stories printed under her byline that were written by Dick Cheney. As soon as Cheney's story was planted through Miller, Colin Powell, Condoleeza Rice and Donald Rumsfeld hit the airwaves to cite Miller's, or rather Cheney's story about weapons of mass destruction in Iraq as evidence turned up by the "respected" New York Times.
Our local newspapers aren't exactly Pulitzer material, either. Last fall the stenographers at the Albuquerque Journal simply printed a story as hard "news" that "exposed" Lt. Governor Denish for "misuse" of public funds. The so-called news story turned out to be just another plant by a partisan operative of the other party. Meanwhile, on the southern end of the state, many on the staff of the Las Cruces Sun-News seem to be bewildered by the spell check function in Microsoft Word.
Perhaps I am being overly critical of all these hard working "journalists." After all, it's rough waiting for the next big balloon-boy story to hit, or for Aruba-girl to bob back up to the surface.
I am not one of those who is lamenting the eventual demise of newspapers or the shrinking viewership of television news, and particularly the twenty-four hour cycle cable variety. Most of their current agonies are self-inflicted. With what they have done for investigative reporting and hard news in the past few decades it is little wonder that the top rated "news" show is now John Stewart on Comedy Central.
Everything is not lost of course. There are authentic hard working journalists and reporters doing real work out there. Some are exploring ways to revitalize the old media, others have moved on to develop a world of journalistic integrity on the Web. And to those who say that users of the Internet can't tell the difference between an opinion blog and news blog, I say nonsense. Readers can tell the difference between the two, just as readers can tell the difference between the "news" presented in the Onion and in the other print media.
Talking Points Memo, the Washington Independent and our own New Mexico Independent and other former opinion blogs are transitioning toward hard news blogs and have been stepping into the breach, trying to forge a new journalism. Even many of the advocacy sites, while not masking their political orientation, are working to present verifiable reporting and commentary to their users. Authentic journalistic integrity is not dead, it simply has moved on to other venues. Building the staff and the reputation to make these ventures profitable, effective, widely used and trusted sources of information with strong brands and reputations for integrity in their own right will take time and experimentation, but it will happen.
In the meantime we will all be riveted to the latest pronouncement by Wolf Blitzer as to whether Tiger Woods is managing to keep his pants on.
To read more posts by contributing writer Stephen Jones, visit our archive.
January 11, 2010 at 12:30 AM in By Stephen Jones, Contributing Writer, Journalism, Media, Weblogs | Permalink | Comments (8)
Tuesday, November 10, 2009
Albuquerque Journal: Hawking the GOP Line on Health Insurance Reform

It's always an adventure to retrieve the Albuquerque Journal from my driveway each morning, sit down at our round table in the den with a steaming cup of strong coffee, take the rubber band off the paper and check out the latest snowjobs the editors are offering to a dwindling number of readers. Yesterday morning, I hit the jackpot on page A6 -- an entire page devoted to coverage of the huge victory achieved in the U.S. House this Saturday by Democrats and a single Republican in passing H.R. 3962, the Affordable Health Care for America Act. Sounds good, doesn't it?
Well, unfortunately but not surprisingly, the historic win was characterized by the Journal's headline writers as something less than stellar. Journal editors must have searched for hours to find two of the most negative articles on health insurance reform to be found among the day's AP offerings -- and then burned the candle at both ends to craft incredibly negative headlines.
AP Article #1
The first AP article, by Richard Alonzo-Zaldivar, was presented with a main headline that reads "House Health Bill Stumbles in Senate" -- with a subhead adding that "Moderate Dems Fight Option." I'd put a link to the article but I can't find it on the misbegotten online Journal website. I entered "House Health Bill Stumbles" in the search engine and was taken to a slew of articles offering health tips. So I'll type in a few nuggets from the article, including this opener:
The glow from a health care triumph faded quickly for President Barack Obama on Sunday as Democrats realized the bill they fought so hard to pass in the House has nowhere to go in the Senate.
Yes, folks, might as well fold up the tent. Sen. Joe Lieberman (Only Me Party-CT) will have the last say and nothing can be done. Oddly, the reporter seems unaware that the House bill was never designed to go to the Senate for passage. The Senate is drafting its own bill and it hasn't yet been unveiled or brought to the floor.

The real battle will come once the Senate passes their version of the reform bill -- whether or not it has a public option -- and the conference committee blends the two bills. So it's still anybody's guess what will be in the final bill, and how members of Congress will vote when push comes to shove and it's now or never on health insurance reform. I expect President Obama and his crew will be applying maximum pressure on recalcitrant Dems at that point. We'll see how Lieberman and other "moderates" respond.
Onward -- next we read the shocking news that a right-wing ideologue doesn't like the bill:
"The House bill is dead on arrival in the Senate," Sen. Lindsey Graham, R-S.C., said dismissively [emphasis added].

Democrats did not line up to challenge him [emphasis added].
I guess Mr. Alonso-Zaldivar was watching Graham as he made his pronouncement and looked around to see not one Dem lining up to challenge him -- wherever that took place.
I always love it when bought-off Senators like Sen. Mary Landrieu (D-LA) are labeled "moderates," as they are in this article. I don't know what's moderate about a Senator -- who has snarfed down tens of thousands of dollars of health industry "donations" -- being against a proposal that would bring much-needed relief to the tens of thousands of uninsured and under-insured residents of his or her state. Sounds like cold-blooded greed to me. Nothing "moderate" about it. And as to "moderate" Joey, his wife has taken in big bucks from the health industry for many years. According to Joe Conason:
For most of the past three decades, Hadassah Lieberman has been employed by either pharmaceutical companies or the lobbying firms that represent them.
So Joementum isn't really coming from the "moderate" or "centrist" point of view -- he's doing the family's monetary benefactors a favor.
Anyway, the article reports at the end that, "Lieberman appeared on "Fox News Sunday," while Graham was on CBS' "Face the Nation." I guess Mr. Alonso-Zaldivar didn't notice any supporters of reform and the public option on any of the political talk shows Sunday, so he couldn't provide their opposing views.
The same AP reporter joined with Erica Warner of the AP to provide a comparison of the House and Senate health insurance reform bills that takes up four columns on the right side of Page A6. I'm not sure how much I trust the comparison given Alonso-Zaldivar's article.
AP Article #2
At the bottom of Page A6 we have another AP article, this one by Douglass K. Daniel, with the headline, "GOP Officials Say Democrats Put Agenda Ahead Country," with a subhead that reads "Republicans say voters are tired of spending, bailouts." (Of course there is no article on what Democratic officials say.) This screed starts out,
Democrats just don't get the election message from voters and are pushing a liberal, big government agenda at their party's peril, Republican officials said Sunday as they predicted a political price after the majority's victory on health care.

... "On a narrow partisan vote, the Democrats put their liberal, big government agenda ahead of the American people," [Rep. Mike] Pence said. "If Democrats keep ignoring the the American people, their party's going to be history in about a year."
In a week that featured both the AMA and AARP publicly endorsing the Dem plan, as well as tea party madness on Capitol hill that included a photo banner linking the effect of the Dem plan to a pile of dead bodies at the Nazi death camp at Dachau, Pence might be overreaching just a bit in his assessment. The article also ignores the fact that the GOP "reform" plan was rated as pretty much useless by the Congressional Budget Office and Joint Committee on Taxation:
By 2019, CBO and JCT estimate, the number of nonelderly people without health insurance would be reduced by about 3 million relative to current law, leaving about 52 million nonelderly residents uninsured. The share of legal nonelderly residents with insurance coverage in 2019 would be about 83 percent, roughly in line with the current share.
Regardless, I don't think we'll ever see a headline in the Journal that reads, "GOP Health Insurance Reform Bill Rated as Disaster by CBO."
PS. I want to make it clear that I'm not bagging the Journal in its entirety. In my daily morning read, I often encounter terrific stories by reporters like John Fleck, Leslie Linthicum, Joline Gutierrez-Krueger and others. It's the mixing of editorial biases with news that gets my goat.
Of course the masters at keeping tabs on the Journal are over at Albuquerque Journal Watch where former Journal reporters Denise Tessier and Tracy Dingmann critically examine the journalistic practices of New Mexico's largest newspaper.
November 10, 2009 at 11:28 AM in Healthcare, Journalism, Obama Health Care Reform | Permalink | Comments (4)
Saturday, November 07, 2009
Consider the Source: Scarantino Busted on Exaggerated Claims on Denish Spending

I've held back on discussing this week's wingnuttery attacks by James Scarantino -- who writes for a blog paid for by the right-wing Rio Grande Foundation -- on Lt. Governor Diane Denish. Scarantino asserted in a post this week that Denish had misused $225,000 in funds allocated to her by Governor Bill Richardson. The money was part of funding provided to the state via a bill signed in 2003 by President George Bush that cut taxes and provided some "stimulus" cash. Scarantino failed to provide any info on the rules that governed how the funding was to be used, but he made a number of dubious claims anyway suggesting the money had been misspent by Denish.
The fact of the matter is that the money came with no well-defined rules about how it was to be spent by the states, with the GAO stating the funds were "generally ... unrestricted in nature." Basically, it was money provided to the states to use as they wished. Period.
Governor Richardson passed along $225,000 of the total to Lt. Gov. Denish and it appears to have been used primarily to promote her work to improve conditions for New Mexico's children -- including a poll to study attitudes about children and the formation of a Children's Cabinet. The "PR" that Scarantino claims was for the benefit of Denish was used to pump up the LG's work on behalf of children -- many of whom suffer severely from the negative effects of poverty -- as well as a small amount of organizational work related to a public Christmas event that included homeless children.
Scarantino apparently considers this a waste of taxpayer money -- pretty much how he and his cohorts at the Rio Grande Foundation consider ANY use of taxes for the common good. There's a good reason they're known as the "I've got mine" brigade.
Viral Spread
Scarantino's claims were picked up by a number of local political blogs, as well as the Santa Fe New Mexican, Albuquerque Journal and two TV news outlets, and presented with little or no fact checking on whether the claims had any basis in reality. Republicans -- including gubernatorial candidate Susana Martinez, GOP Chairman and oil man Harvey Yates, Jr. and former Rep. Heather Wilson -- seized on Scarantino's assertions and issued exclamation point press releases ravaging Denish for her supposed misdeeds. Gubernatorial candidate Allen Weh went so far as to call a press conference -- dutifully attended and reported on by many in the media -- alleging that Denish may have acted illegally and calling for investigations by the State Auditor, the State Attorney General and the U.S. Attorney General. Heavy-duty stuff. A regular pile on.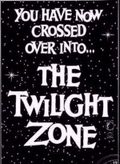 Reality Impaired
The only problem? Scarantino's "research" on the matter was more than a little compromised by his yearning to attack Denish and the Democrats for heinous acts, and draw attention to himself and the New Mexico Watchdog website. He definitely got the attention. Big splash by the guy known for claiming that Rep. Martin Heinrich hangs out with "eco-terrorists," yelling "Heil!" in response to cheers at an Obama rally and explaining how progressives -- and progressive legislation like domestic partnership bills -- are really, truly, I'm not kidding you, FASCIST in nature. (Scarantino likes to paraphrase the paranoid, fact-challenged scribblings of Jonah Goldberg -- right-wing dissembler supreme.)
When Scarantino or others of his ilk publish scurrilous tracts that seek to promote right-wing echo chamber talking points, it's always tempting to jump in quickly and smack them down. It's usually very easy. The quandary is that, in order to criticize the claims, one has to call attention to them and thus provide them with greater exposure -- just what the culprits wanted in the first place.
In this case, I knew that Scarantino's charges were very likely trumped up and full of distortions and exaggerations. Like anyone knowledgeable about the way in which the right-wing echo chamber operates, I'm careful to CONSIDER THE SOURCE before taking accusations and allegations seriously. And if the source is Fox News or Glenn Beck or Rush Limbaugh or Karl Rove or James Scarantino -- in all probability "there is no there there," as Gertrude Stein once said. (Aside: Ms. Stein also wrote that "a rose is a rose." This, too, applies as "a Scarantino accusation is a Scarantino accusation," and most people with a working truth-meter in their brains immediately smell a rat.)
So, anyway, I decided to sit back and watch the media furor develop. I'm no journalist (neither is Scarantino) and I certainly possess neither the training nor the time to obtain and study all the documents that would be useful in determining the efficacy of Scarantino's assertions. But I had a hunch someone else would.
Just the Facts
Voila! Local reporter-blogger Heath Haussamen took a couple days to study the documents related to the claims by Scarantino and published an article with the title, "Denish stimulus spending: What's the big deal?" In other words, Scarantino's post is much ado about nothing.
Bottom line: Definitely read Haussamen's entire piece, but I think this is one of his money graphs:
Though I'm not certain at all, I think it's still possible there was a little mixing here, with a very small amount of public money. But my question, then, is this: If Republicans want to complain about the possibility that a Denish staffer might have been paid with public money for a few hours of work related to a Christmas card, do they also have a problem with the calendar hanging above my desk and paid for by taxpayers that former U.S. Sen. Pete Domenici, R-N.M., mailed me (also with taxpayer money) last year just before he retired?
Scarantino also suggested that the Lt. Governor's work on behalf of children and others was unconstitutional:
Under the New Mexico State Constitution, the only powers and duties given to the Lt. Governor are to serve as president of the State Senate, cast a vote in cases of a tie and to succeed to the office of Governor in the case of death, incapacity or removal. Unlike other executive officers, the state constitution does not even require the Lt. Governor to keep public records, books, papers or seals of public office.
As is his habit, Scarantino omitted any references that might rebut his views. In fact, state law significantly expands the role of the LG beyond the definition in the Constitution. As Thomas Cole wrote in his UpFront column in the Albuquerque Journal today,
... state laws impose additional duties and give the lieutenant governor ... wide discretion in shaping the job.

The lieutenant governor is a mandated member of the state Board of Finance, the Children's Cabinet, the Military Base Planning Commission, the Spaceport Authority, the Border Authority, the Community Development Council and the Mortgage Finance Authority.

State law also requires the lieutenant governor to "facilitate and promote the cooperation and understanding between the people of this state and the agencies of state government" and to "perform any other duties that may from time to time be assigned him by the governor."
More to Come
As I said earlier, there is "no there there" in Scarantino's recent attack on Denish. But that's apparently not going to stop him from continuing to selectively serve up documents to instigate clearly partisan smears that match the political strategies of the right-wing attack dogs. The 2010 election cycle version of the notorious Swiftboat brigades will be brutal indeed. Haussamen's post included a Scarantino statement defining how he sees his mission at New Mexico Watchdog:
"Please understand my role as New Mexico Watchdog," he wrote in an e-mail. "Most of what I will do is dig through voluminous records and report on what's there, something that too few people have the time or wherewithal to do. I then report on what is in the records."

"I hope my work serves as a resource to enable professional and citizen journalists to dig deeper, which seems to be the case in this matter," he wrote.
Right. He's just performing public-service research and leaving the conclusions to others. His work just happens to serve the political needs of Weh et al. Anyone have a guess on how much Scarantino will delve into the use of funds from federal contracting -- a lot of it related to Iraq -- of Allen Weh's CSI Aviation Services? Or into how Susana Martinez spent her prosecutor funds? Or into the kind of clients served by PR maven Doug Turner's company? Or into what actually happened between Republican land commissioner Pat Lyons and Las Cruces developer Philip Philippou on those land leases? I'm sure we'll got lots of "fair and balanced" -- at least the Fox News version of "fair and balanced."
GOP Tea Party on Steroids
Obviously, Scarantino will concentrate on providing new fodder for the right-wing spin machine as the politics of the 2010 election cycle heat up. He'll have plenty of company and support. The national focus of the Republican Party and conservative "movement" has degenerated into a Tea Party cum Fox News cum Glenn Beck cum Rush Limbaugh cum Michelle Bachmann hate fest. They're all of a piece in pushing a "patriot" revolution made necessary by the election of a secretly Muslim, foreign-born president planted here to bring down the good ole' boy US of A and install a fascist-Communist-socialist dictatorship. It's all they have.
When your only current policy position is NO -- and the governing philosophies of your bunch were almost entirely responsible for creating the worst economic cataclysm since the Great Depression, getting us into two quagmires and pretty much demolishing the middle class -- the only thing you've got left is trying to undermine the opposition without any regard to the truth. And there's a lot of right-wing money that will be used to support that effort. There always is.
For instance, New Mexico Watchdog is already accompanied by blogs using the Watchdog name, artwork and focus in other states including Kansas, Nebraska, New Hampshire, Ohio, Oklahoma, Tennessee, Texas, Virginia and West Virginia, with more to come across the nation. It's not clear who's funding the effort, but we know that the Rio Grande Foundation has in the past received funds from the Cato Institute. No doubt they'll be pulling "donations" from the well-established and growing Swiftboat-Richard Scaife-Cato Institute-Heritage Foundation network that works to discredit anything left of Atila the Hun.
Clearly, Scarantino and the Rio Grande Foundation crew intend to bury us with biased research and revelations culled from digging deep into any and all paperwork that might be mined for smears and innuendo against Democrats. Let's hope that next time the media will delve a little deeper into the facts before helping to create a viral dissemination of what amounts to typical right-wing spin attacks. As for me, I intend to give Scarantino's future chicken scratching as wide a berth as possible. I don't have to read his stuff to know which way the wind blows in right-wing land, or to judge whether he's being fair or not. I already know. He pretends to be nonpartisan, but he's on a mission to discredit Dems and he obviously intends to do so regardless of the facts. What more do we need to know?
November 7, 2009 at 03:59 PM in 2010 NM Governor's Race, Diane Denish, Gov. Bill Richardson, Journalism, Republican Party, Right Wing | Permalink | Comments (10)