Thursday, September 24, 2009
New UN Science Report Underlines Urgency for Governments to Seal the Climate Deal in Copenhagen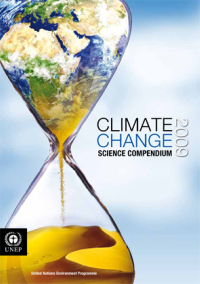 Climate Change Science Compendium 2009, a report released today by the United Nations Environment Programme (UNEP), has enough alarming news about accelerating climate change that even the most dedicated couch potatoes should be stirred into action. With the UN Climate Change Conference in Copenhagen less than 80 days away, we need to pressure the President and members of Congress to get serious and enact a tough and comprehensive energy bill that doesn't cut corners or delay actions until it's too late to counteract the bulk of greenhouse-gas induced climate change.
This week, President Obama gave a speech at the UN Climate Change Summit in New York, which included admonitions about the urgent need for action to combat human-caused climate change. Now the United States needs to walk the walk, not just talk the talk.
A fairly tame energy bill passed the U.S. House in June. The Senate Energy & Natural Resources Committee also passed an energy bill in June -- S. 1462, the American Clean Energy Leadership Act -- but it's been on the back burner ever since. Sen. Jeff Bingaman, who chairs the Senate Energy Committee, discussed the bill he sponsored this week with Grist. Click to see the interview. Finally, a comprehensive bill is set to be introduced next week by Sen. Barbara Boxer and Sen. John Kerry.
Bottom line: we must convince our government that there's an urgent need for legislation that can make our appearance in Copenhagen meaningful. We must lead, not procrastinate.
Indications of Accelerating Climate Change
According to the Compendium, compiled in association with scientists around the world, the pace and scale of climate change may now be outstripping even the most sobering predictions of the last report of the Intergovernmental Panel of Climate Change (IPCC) -- including in North America and here in the Southwest. An analysis of the very latest, peer-reviewed science indicates that many of predictions at the upper end of the IPCC's forecasts are becoming ever more likely.
Meanwhile the newly emerging science points to some troubling impacts -- originally thought likely to occur in longer-term time horizons -- as already happening or set to happen far sooner than expected.
Important Discoveries
Here's a summary of just some of the disturbing discoveries reported today in the new report:
--Persistent drought crisis conditions for the southwestern United States and northern Mexico, unprecedented loss of sea ice in the Canadian archipelago and seasonal upwellings of acidic seawater off California are all being observed years or even decades ahead of earlier projections.
--Losses from glaciers, ice-sheets and the polar regions appear to be happening faster with the Greenland ice sheet, for example, recently seeing melting some 60 percent higher than the previous record of 1998.
* Some scientists are now warning that sea levels could rise by up to two metres by 2100 and five to ten times that over following centuries.
--There is also growing concern among some scientists that thresholds or tipping points may now be reached in a matter of years or a few decades. These include dramatic changes to the Indian summer monsoon, the Sahara and West Africa monsoon and other factors that affect critical ecosystems like the Amazon rainforest.
--The report also underlines concern by scientists that the planet is now committed to some damaging -- and perhaps irreversible impacts -- as a result of the greenhouse gases already in the atmosphere.
* Losses of tropical and temperate mountain glaciers affecting perhaps 20 percent to 25 percent of the human population in terms of drinking water, irrigation and hydro-power.

* Shifts in the hydrological cycle resulting in the disappearance of regional climates with related losses of ecosystems, species and the spread of drylands northwards and southwards.
Time Running Out
Recent science suggests that it may still be possible to avoid the most catastrophic impacts of climate change. However, this will only happen within the time span of the current civilization if there is immediate, cohesive and decisive action to both cut emissions and assist vulnerable countries adapt.
In a foreword to the document, the UN Secretary-General, Ban Ki-moon -- who this week hosted heads of state in New York -- writes that, "This Climate Change Science Compendium is a wake-up call. The time for hesitation is over. We need the world to realize, once and for all, that the time to act is now and we must work together to address this monumental challenge. This is the moral challenge of our generation."
The Compendium reviews some 400 major scientific contributions to our understanding of Earth Systems and climate change that have been released through peer-reviewed literature, or from research institutions, over the last three years.
Achim Steiner, UN Under-Secretary General and UNEP Executive Director, said, "The Compendium can never replace the painstaking rigour of an IPCC process -- a shining example of how the United Nations can provide a path to consensus among the sometimes differing views of more than 190 nations. However, scientific knowledge on climate change and forecasting of the likely impacts has been advancing rapidly since the landmark 2007 IPCC report."
"This is the most sobering assessment yet of how global warming is already affecting our climate and makes it very clear that we must take action," said Phyllis Cuttino, director, U.S. Global Warming Campaign, at the Pew Environment Group. "The U.S. Congress, President Obama and other world leaders must act now to reduce the threat of global warming. Doing so will create a new clean energy economy, reduce dependence on fossil fuels and sustain our environment for future generations."
Key Scientific Findings
Key scientific observations and developments documented since the IPCC's Fourth Assessment Report in 2007 include:
North America:
* Observation and modeling is pointing to an irreversible transition in the southwestern USA and Northern Mexico towards a sustained, drier climate. It may have been under way since 2000. "Dustbowl" conditions are projected to become the norm for the dry season in the region. This change, unprecedented in the instrumental record, is linked to global shifts of rainfall regimes as sub-tropical dry zones move towards the poles.
* Seawater acidic enough to corrode a shell-making carbonate substance called aragonite is already welling up during the summer along the California coast, decades earlier than models predict. It is an indication that oceans are becoming more acidic more quickly than expected, jeopardizing the ability of shellfish and corals to form their external skeletons.
* The average amount of sea ice within the Canadian Arctic Archipelago has decreased by an average of 8.7 per cent each decade since 1979. The melting season has lengthened by seven days per decade, with 2008 witnessing a record 129 days of melting.
* Vegetation surveys of California's Santa Rosa Mountains between 1977 and 2007 show that dominant plants have on average moved their range 65 metres (213 feet) higher in altitude. Research suggests this has been a response to warming, more variable precipitation and less snow cover, rather than other factors such as air pollution or fire.
The compendium also documents a number of significant recent climate anomalies for North America, including:
* The third-worst fire season and persistent drought in the western and southwestern USA in 2008.
* The worst drought in 70 years in Mexico, in August 2009, affecting about 3.5 million farmers, wiping out some 17 million acres of cropland and leaving 50,000 cows dead.
* The worst wildfire in 30 years in Southern California, in April 2009.
* Alaska's snowiest winter for 30 years in 2007-8, which also saw Toronto's third snowiest winter on record.
* Hurricane Gustav in August 2008, the worst storm to hit Cuba in five decades, with recorded gusts of 341 km per hour at one location, the strongest in the country's history.
Global:
* The growth in carbon dioxide emissions from energy and industry has exceeded even the most fossil-fuel intensive scenario developed by the IPCC in the late 1990s. Global emissions were growing by 1.1 per cent each year from 1990-1999 and this accelerated to 3.5 per cent per year from 2000-2007.
* Growth of the global economy in the early 2000s and an increase in its carbon intensity (emissions per unit of growth), combined with a decrease in the capacity of ecosystems on land and the oceans to act as carbon "sinks", have led to a rapid increase in the concentrations of carbon dioxide in the atmosphere. This has contributed to sooner-than-expected impacts including faster sea level rise, ocean acidification, melting Arctic sea ice, warming of polar land masses, freshening of ocean currents and shifts in the circulation patterns of the oceans and atmosphere.
* The observed increase in greenhouse gas concentrations are raising concern among some scientists that warming of between 1.4 and 4.3 degrees Centigrade above pre-industrial surface temperatures could occur. This exceeds the range of between 1 and 3 degrees perceived as the threshold for many "tipping points", including the end of summer Arctic sea ice, and the eventual melting of Himalayan glaciers and the Greenland ice sheet.
* In 2007, summer sea ice in the Arctic Ocean shrank to its smallest extent ever, 24 per cent less than the previous record in 2005, and 34 per cent less than the average minimum extent in the period 1970-2000. In 2008, the minimum ice extent was 9 per cent greater than in 2007, but still the second lowest on record.
* Until the summer of 2007, most models projected an ice-free September for the Arctic Ocean towards the end of the current century. Reconsideration based on current trends has led to speculation that this could occur as soon as 2030.
* Recent findings show that warming extends well to the south of the Antarctic Peninsula, to cover most of West Antarctica, an area of warming much larger than previously reported.
* The hole in the ozone layer has had a cooling effect on Antarctica, and is partly responsible for masking expected warming on the continent. Recovery of stratospheric ozone, thanks to the phasing out of ozone-depleting substances, is projected to increase Antarctic temperatures in coming decades.
* Recent estimates of the combined impact of melting land-ice and thermal expansion of the oceans suggest a plausible average sea level rise of between 0.8 and 2.0 metres above the 1990 level by 2100. This compares with a projected rise of between 18 and 59 centimetres in the last IPCC report, which did not include an estimate of large-scale changes in ice-melt rates, due to lack of consensus.
* Under the IPCC scenario that most closely matches current trends – i.e. with the highest projected emissions – between 12 and 39 per cent of the Earth's land surface could experience previously unknown climate conditions by 2100. A similar proportion, between 10 and 48 per cent, will see existing climates disappear. Many of these "disappearing climates" coincide with biodiversity hotspots, and with the added problem of fragmented habitats and physical obstructions to migration, it is feared many species will struggle to adapt to the new conditions.
To download the full report, visit www.unep.org.
Get Active
A good place to start getting active about battling climate change is at http://www.350.org/. Learn more and sign up. Also, please call Senators Bingaman and Udall and urge them to push for quick passage of an effective, comprehensive bill in the Senate. Contact the White House and do the same.
September 24, 2009 at 06:06 PM in Climate, Energy, Environment, Green Economy, International Relations, Obama Administration, Oceans, Science, Sen. Jeff Bingaman, Sen. Tom Udall, Water Issues | Permalink | Comments (1)
Monday, September 07, 2009
Labor Day 2009: Job Losses, Falling Wages, EFCA Lies Dormant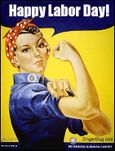 Harold Meyerson of the Washington Post provides some basic stats. Bottom line:
"If we fail to enact universal health care and laws that truly make it possible for workers to form unions again, each of our Labor Days will be grimmer than the last."
For a more indepth statistical look at jobs and labor in America, check out this post at the Economic Policy Institute site, or download your own copy of their fact sheet (pdf).
Just a taste:
TOTAL JOBS LOST DURING THE RECESSION: 6.9 MILLION
• New jobs needed per month to keep up with population growth: 127,000
• Jobs lost in August 2009: 216,000
• Jobs needed to regain pre-recession unemployment levels: 9.4 million
• Manufacturing jobs lost since the start of the recession: 2.0 million (14.6% of sector's jobs)
• Construction jobs lost in the recession: 1.4 million (19%, nearly one in five construction jobs)
• Mass layoffs (50 or more people by a single employer) in July 2009: 2,157; jobs lost: 206,791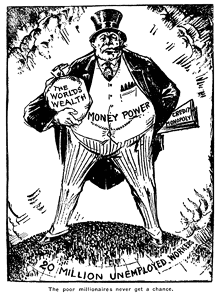 Personally, I don't see how we will ever recover our employment base, especially in terms of blue collar jobs, if we don't level the playing field by inserting strict labor provisions into our trade policies. There's no way we can compete with third-world workers who earn as little as pennies per hour -- and many of those third-world workers don't make a living wage in their own countries. Slave labor is rampant. And it's driving down American wages and creating misery around the globe while the fat cats chuckle.
Too many Democrats are good at merely paying lip service to labor and the union movement, but we need action, not more speeches once a year at Labor Day picnics. A good start: Congress must approve the Employee Free Choice Act, which was first filed in 2003 by Sen. Ted Kennedy on the 40th anniversary of his brother John's death. You can read more about that here and learn how we got into a situation that demands passage of such a law. It's the story of the creeping disintegration of America's middle class at the hands of a modern-day version of the robber barons.
SEIU makes it easy to contact members of Congress to urge them to support the Employee Free Choice Act.
September 7, 2009 at 12:02 PM in Business, Children and Families, Corporatism, Democratic Party, Economy, Populism, International Relations, Jobs, Labor, Poverty, Progressivism | Permalink | Comments (0)
Friday, July 03, 2009
7/18: Personal Civilian & Military Stories About Real Life in Afghanistan, Pakistan
On Saturday, July 18, at Noon, the Albuquerque Chapter of the United Nations Association-USA (see website) will present an opportunity to hear from New Mexicans who have lived in and worked in Afghanistan and Pakistan and Central Asia. They will tell of their experiences and their views of the background of the current conflicts and of the present policies. Panelists so far are:
Mr. Craig Barnes, Santa Fe, NM, International negotiator in Central Asia
Mr. Ed Rau, USAF retired, military attache in Afghanistan and consultant for US policy in Afghan-Soviet war
Professor Tahseen A Cheema, MD, Dept of Orthopaedic Surgery, UNM, and visiting professor National Orthopaedic Hospital, Bahawapur, Pakistan.
Lt. Colonel Frank Oliveira, NM Army National Guard, member Counterinsurgency Training Team, Afghanistan 2007-2008
The event will be held at the Albuquerque Mennonite Church, 1300 Girard Blve. NE, in Albuquerque (map). Admission is free. Potluck snacks are welcome. For more info, contact William Pratt at 869-4212 or prattsalwm@comcast.net.
July 3, 2009 at 02:08 PM in Afghanistan, Events, International Relations, Military Affairs, Pakistan | Permalink | Comments (0)
Tuesday, June 02, 2009
ABQ Artist and Founder of 'One Million Bones' Selected as Prestigious TEDGlobal Fellow

Bravo, well done, how exciting and what an honor for the woman behind some incredibly meaningful and moving art projects. Last week, organizers of the TED Conference introduced the first group of TED Fellows to participate in its new international conference, TEDGlobal. One Million Bones is proud to announce that its founder and director, local Albuquerque artist Naomi Natale (above), is among those honored, according to a statement released today. Natale is one of only twenty-five individuals from around the world who have been selected to participate in the TED community this year by attending TEDGlobal 2009, which will be held in Oxford, UK, on July 21-24.
In addition to participating as full members of the TEDGlobal Conference audience, each TED Fellow will participate in a two-day pre-conference where they will receive world-class communication training, deliver a short TEDTalk, and collaborate with their peers, among other benefits. Their TEDTalk may be selected for posting on TED.com, where it has the potential to be viewed hundreds of thousands of times.
"I am honored to be selected as a TEDGlobal Fellow and look forward to sharing my new project, One Million Bones, with the TED community," said the 27 year old Natale. "This is a once in a lifetime opportunity to interact with some of the most innovative and forward thinking people from around the globe."
Natale was selected for her innovative work in socially focused large-scale art installations, having founded and directed The Cradle Project, which opened to rave reviews and large crowds in downtown Albuquerque last June (see my post). Designed to promote awareness of the estimated 48 million children who have been orphaned by disease and poverty in sub-Saharan Africa, this fundraising art installation also raised over $100,000 to help feed, shelter, and educate these orphans.

Natale's newest and most ambitious project, One Million Bones, is a fundraising art installation designed to represent victims of present genocides and create a visual demand for solutions to this issue. Our mission is to increase global awareness of these atrocities while raising the critical funds needed to provide humanitarian aid to the displaced and marginalized victims. One million people will each create one bone to represent one victim. Installed together, these one million bones will flood the National Mall in Washington D.C., unearthing the memory of these victims, while calling citizens to action.
"By inspiring action through art, you can change the world one person at a time," said Natale.
You can follow Naomi Natale on FaceBook and MySpace.
About TED:
TED stands for Technology, Entertainment, Design. It started in 1984 as a conference bringing together people from those three worlds. Since then, its scope has broadened to include science, business, the arts, and the global issues facing our world. The annual conference now brings together the world's most fascinating thinkers and doers, who are challenged to give the talk of their lives — in 18 minutes. Attendees have called it "the ultimate brain spa" and "a four-day journey into the future." The diverse audience — CEOs, scientists, creatives and philanthropists — is almost as extraordinary as the speakers, who have included Bill Clinton, Bill Gates, Jane Goodall, Sir Richard Branson, Philippe Starck, Isabel Allende and Bono.
TED was first held in Monterey, California, in 1984. In 2001, Chris Anderson's Sapling Foundation acquired TED from its founder, Richard Saul Wurman. In recent years, TED has expanded to include an international conference, TEDGlobal; media initiatives, including TEDTalks and TED.com; and the TED Prize. TEDGlobal 2009, "The Substance of Things Not Seen," will be held July 21-24, 2009, in Oxford, UK. TEDIndia will be held in Mysore, India, Nov. 1-4, 2009. TED2010, "What the World Needs Now," will be held Feb. 9-13, 2010, in Long Beach, California, with a simulcast event in Palm Springs, California. For details on all upcoming conferences and events, visit www.TED.com.
June 2, 2009 at 11:53 AM in Arts, Children and Families, Events, Genocide, International Relations, Poverty, Visuals | Permalink | Comments (6)
Saturday, May 30, 2009
KUNM's Social Justice Fair with David Barsamian Set for 6.8.09

From KUNM: David Barsamian, the award-winning founder and director of Alternative Radio, will be speaking at KUNM's first-ever Social Justice Fair on Monday, June 8th. We invite you to come to the UNM Continuing Education Conference Center at 1634 University Boulevard NE in Albuquerque at 6:30 PM to check out what local organizations are doing for social justice, and then stay for David Barsamian's speech at 7 PM. He is a witty and engaging speaker, and we will be giving out quite a few really great door prizes (CDs, restaurant gift certificates, etc.) to people in random numbered seats.
Barsamian has been working in radio since 1978. Over the years he has interviewed the likes of Angela Davis, Ralph Nader, Vandana Shiva, and Carlos Fuentes. In addition to his radio work he is an author and lecturer. His interviews and articles appear regularly in The Progressive, The Nation, and Z Magazine. He is the author of numerous books with Noam Chomsky, Howard Zinn, Eqbal Ahmad, Tariq Ali and Edward Said. His series of books with Chomsky, America's leading dissident, have sold in the hundreds of thousands and have been translated into many languages. His latest books are What We Say Goes with Noam Chomsky and Targeting Iran. Barsamian also lectures on U.S. foreign policy, corporate control, the media, and propaganda.
Tickets for the event are $5, but if you are a current KUNM member and reserve your tickets ahead of time, you will pay for only 1 but get 2. It's a benefit of membership.
To reserve your 2 tickets for the price of 1, call Cris Nichols at 505-277-3968 or Carol Boss at 505-277-0768 before 5 PM on Thursday, June 4th. The 2-for-1 membership special will NOT be available at the door because we need to verify that your membership is current and we do not want to tie up a line at the event by checking against a roster of thousands of current members.
May 30, 2009 at 09:57 AM in Books, Events, International Relations, Iran, Justice, Middle East, Peace, Progressivism, Public Policy | Permalink | Comments (0)
Friday, May 22, 2009
Senators Udall and Bingaman Vote for Supplemental War Funding
On Monday, all three of New Mexico's Congressmen voted in favor of the $97 BILLION supplemental appropriations bill to fund the war spending and foreign aid efforts in Afghanistan and Iraq through September 30. Yesterday, Senators Tom Udall and Jeff Bingaman did the same with a Senate version of the bill totaling $91.3 BILLION. The measure passed by a margin of 86-3, with 10 abstentions. The only Dem to vote no was Wisconsin Senator Russ Feingold.
As I'm sure you know by now, the Senate version of the bill stripped $80 million in funding for closing Guantanamo prison -- ostensibly because Dems wanted more info on Obama's plans. Apparently, Senate Majority Leader Harry Reid also was concerned that the prisoners would be set loose to hang out in our neighborhoods: ""You can't put them in prison unless you release them ... we will never allow terrorists to be released in the United States." The only problem with his statement? A prison transfer isn't a release and nobody has ever proposed releasing any Guantanamo prisoners in the US.
The Senate bill also contains less for weapons procurement and foreign aid than the House version. It also fulfills Obama's request to extend up to $108 billion in credit lines to the International Monetary Fund for helping countries suffering from the global financial crisis, and backs up the IMF's plan to sell 400 tons (12.97 million ounces) of gold. After the Memorial Day break, the House and Senate will confer on a compromise measure to present to Obama in June.
Don't you wish the Congress was instead voting to spend $97 billion on things like commuter trains and light rail? In our dreams, as the seemingly never-ending military missions continue in their 8th year. The war in Afghanistan began on October 7, 2001, with the US invading Iraq on March 20, 2003. I'm well aware that there are cogent arguments for continuing on this path in order to try to rectify -- in some way -- the grave errors and tragedies perpetrated by Bush et al. But is that even possible?
Will $97 billion more dollars thru September really make a difference in the outcomes in Iraq and Afghanistan? What the heck is the exit plan for Afghanistan? What does "winning" there entail? Does anybody really know what's going on in Iraq right now and what will change if we stay there for who knows how long? While dealing with the supplemental, members of Congress asked few questions, demanded no detailed plans and challenged no assumptions in the conduct of the wars, as far as I can tell. Instead, they seemed to be content to take Obama's word that more billions are needed, 22,00 more troops must go to Afghanistan and the military and diplomatic strategies being pursued are the right ones.
As I noted before, the supplemental bill is in addition to Obama's regular budget request now before the Congress for $205 BILLION for Iraq and Afghanistan over the next 18 months. More than $75 BILLION of that is earmarked for the rest of the year.
According to the Cost of War counters provided by the National Priorities Project, as of today we have spent a total of $859,684,211,796 on our wars-occupations since 2001 -- $671,225,383,000 for Iraq and $188,458,925,442 for Afghanistan. The numbers don't exactly add up because the counters keep moving at a rapid pace as the dollar amounts continue to increase by the second. And the conflicts drag on and on and on and on.
May 22, 2009 at 09:48 AM in Afghanistan, Economy, Populism, International Relations, Iraq War, Military Affairs, NM Congressional Delegation, Obama Administration, Sen. Tom Udall, Social Security | Permalink | Comments (1)
Thursday, May 21, 2009
Compare Language of Obama and Cheney Speeches on National Security
These are word clouds created by the language used in the speeches about national security given today by President Barack Obama and Dead-Ender Dick Cheney. The bigger the word, the more it was used in the speech. Click on the images to see larger versions. Notice any big differences? Like use of the words TERRORISM and 9/11 by Cheney vs. the words WILL, AMERICAN, PEOPLE and GUANTANAMO emphasized by Obama? Click for the complete texts of the speech by Obama -- and the one by Cheney. There he goes again. Hey, Dick, go back to your bat cave!
May 21, 2009 at 03:34 PM in Afghanistan, International Relations, Iraq War, Military Affairs, National Security, Obama Administration, Terrorism, Torture | Permalink | Comments (3)
Check Out Events During Taos Peace Week May 26-31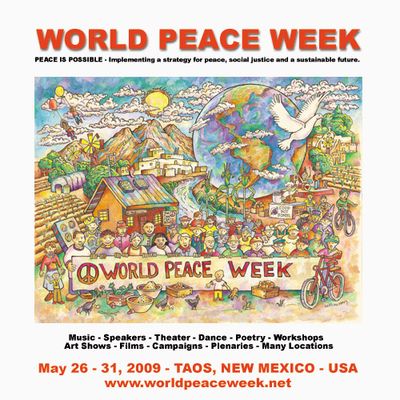 The Taos Peace House and Town of Taos is hosting the First Annual World Peace Week, May 26-31, 2009. Grassroots organizations and individuals interested in world peace will gather for a five-day experience of celebrating, creating, and strategizing for peace in their communities, lives and world. Peace Week is driven by the general inquiry, "What Does Peace Enable Me To Do?" Click to read the Town of Taos resolution about Peace Week.
The weeklong conference takes place at Taos Convention Center, KTAO Solar Center, Kit Carson Park, and other local venues. Peace Week is organized around programs and presenters with themes of non-violent conflict resolution and social change, war veterans insights on war and peace, healing scars of war and PTSD, industrial hemp and medical marijuna, Fair Trade and sustainable living, meditation and massage, sacred activism, social evolution of humanity, and Israeli and Palestinian peace-making.
Plenaries to strategize for peace, orientation, and classes are based upon C.T. Butler's Formal Consensus model for facilitating meetings and making democratic decisions. Open Space Technology will allow for spontaneous meetings, discussions and strategizing for peace. People will enjoy the health and wellness tent with massage demostration, exhibit and vendor hall, "A Piece for Peace" art show, and food by DragonFly Cafe, as well as music and entertainment.*
For Vets: On Friday, a powerful program with varied aspects will feature and offer resources and support for current and past veterans -- especially those interested in furthering peace efforts in a personal and conscious way. The Joan Duffy Chapter (Santa Fe) of Veterans for Peace is encouraging and facilitating ride sharing to enable more people to attend. Chapter President Bob Gaines will coordinate those who offer and those who need rides. Contact him at gaines@comcast.net.
For detailed information, a schedule of events and a registration form, visit the Taos World Peace Week 2009 website at www.worldpeaceconference2009.org/.
May 21, 2009 at 08:35 AM in Events, Food and Drink, International Relations, Middle East, Music, Peace, Progressivism | Permalink | Comments (0)
Sunday, April 05, 2009
Guest Blog: A Reminiscence on Passing of Stanford Lawyer, Tibet Supporter, and US Senate Candidate, Santa Fean Eric Treisman
This is a guest blog by Stephen Fox of Santa Fe, editor of the New Mexico Sun News.
Eric Treisman, Attorney, Tibetan Activist, Linguist, Scholar, and Author, Taken off of Life Support after Heart Attack, Passes On After 4-Day Coma
Dartmouth undergrad and Stanford Law School Grad, Eric Treisman is with us no longer. A few days after his second divorce was finalized, he had a massive heart attack, went into a coma for four days, and cat scans and MRI's showed little cerebral activity, except for the frontal lobe.
He was well known in many circles, especially the supporters of Tibetan political causes and in the Democratic party for those who remember his 1996 run for the United States Senate nomination, which he lost to Art Trujillo, who then lost to incumbent Senator Pete Domenici. Treisman was a very early campaigner for the Space Port in Southern New Mexico. He was the personal lawyer for Paljor Thondup, founder of Project Tibet on Canyon Road, and for many years, Eric had his law office there at Project Tibet.
Before coming to Santa Fe in the late 70's, after finishing at Stanford, he served as legal aide working for DNA Legal Services in Window Rock Arizona, and he also worked in Alaska to help set up the Native Alaskan Corporation, a tribal entity that benefits Eskimos and Innuit people. He also worked as a lawyer in Micronesia on the island of Yap.
He leaves behind a son from his first marriage, Zach Treisman, 33, now a Professor of Mathematics in British Columbia, and two young sons from his second marriage, Alexander, 8, and Aaron, 4. These two boys were the object of a fierce custody component in the divorce proceedings; Eric fought hard for the custody at a high price financially, and of course clearly a high price in terms of stress on his already overloaded heart.
His mother, an 86 year old social worker flew from the Bay Area to Santa Fe to be with the family and his close friends during his last moments.
With his sardonic humor, scathing wit, and uncannily high intelligence, Eric Treisman touched many lives as a most untypical lawyer. He took on immigration cases for Tibetans, many times on a pro bono basis, did commercial litigation, and had one very long case that took almost twenty years regarding a thorough clarification of the fiscal relationship between tribes and the Department of Interior], a case he shared with his friend and colleague, Mike Gross.
Treisman's literary efforts included a stint at being Contributing Editor at Harper's starting when he was about thirty. He also published articles in the Rolling Stone and one in the Wall Street Journal described his ascent of the highest peak in the Caucasus Mountains.
Treisman was the most serious traveler and dedicated polyglot I have ever known; he had a working knowledge of Russian, Navajo, Tibetan, Hindi, Nepali, Chinese, and several European languages. He once hitch-hiked from the farthest outpost in western China, Chengdu, overland to the capitol of Tibet, Lhasa, arriving right in the middle of the 1992 "crackdown" instigated by the present President of China, Hu Jin Tao. He said that journey was something like a "1500 mile stretch resembling Upper Cerro Gordo Road" in Santa Fe; he filmed that adventure and many others, like to Japan, to the Copper Canyon in Mexico, mountain climbing all over the world. (I believe he had made ascents of the highest peaks in 5 out of 7 continents.) I saw the video and slide show of his circumambulation of Annapurna in Nepal.
Without delving into the irregularities and contradictions of how and why a serious exerciser, hiker, and mountain climber could not only develop high cholesterol, but extreme enough stress to have a massive heart attack at home several days after his divorce was finalized, in his own yard, and then be left alone enough long enough to destroy his ultra-fine brain: these are questions for others to answer.
The Tibetan community lost a deep and important friend last year in the tragic death by inebriated hit and run driver, with the passing of Lobsang Lhalungpa. Almost a year later, we have lost another literally towering figure in the struggle to help Tibet: Eric Treisman, who left his birth faith of Judaism to help another afflicted people, the Tibetans, suffering from the same kind of genocide, yet much quieter and perhaps more insidious, at the hands of China. He had several personal audiences with His Holiness the Dalai Lama in Santa Fe during his visit in 1992, and in Dharamsala.
He used some connections with the Bush family to arrange an unprecedented meeting in 1991 between His Holiness the Dalai Lama and George Bush I, over fierce objections from the Chinese, and this resulted in an agreement by the US Government to accept in 1992 5000 Tibetans as immigrants to the United States. Virtually all of the 200 Tibetans in New Mexico came in that wave.
There were many other efforts on Eric's part to help these disadvantaged people, which made me realize after he passed away the similarities between him and Oscar Schindler.
Treisman was the kind of lawyer, and there are few indeed, who would take off from work to go for a ten mile run, or a nightly climb up Atalaya and back, or if he felt like it, a flight with a Dutch prince in a biplane from St. Petersburg, Russia all the way across 7000 miles of Russia, 200 miles a day, in a primitive biplane, all the way to Vladivostock. He was proud of his cameo appearance in Robert Redford's Milagro Beanfield War, his one stint at acting.
He was raised as a liberal Jew, delved deeply into Tibetan Buddhism, and yet still remained a member of Leonard Helman's Congregation and Synagogue, where his second marriage took place.
The last time I saw him, only an impossibly short two weeks ago, Eric was so excited about being the point man and host for an anniversary celebration of his graduating class at Dartmouth College.
This is no ordinary obituary, nor was Eric any ordinary person. Please make a contribution in Eric's memory to Project Tibet to projects to help immigrants, a cause Eric Treisman would have stipulated as still vital to him, after 30 years of never abandoning these people. In his memory, please take a few minutes and listen to Itzhak Perlman's performance of the John Williams theme from "Schindler's List"; here are the URLs from youtube.com:
This is a guest blog by Stephen Fox, Editor of the New Mexico Sun News.
Click to read an article on Treisman's passing in the Santa Fe New Mexican.
If you'd like to submit a piece for consideration as a guest blog, contact me by clicking on the Email Me link on the upper left-hand corner of the page.
April 5, 2009 at 01:01 PM in Guest Blogger, Immigration, International Relations, Native Americans, Santa Fe | Permalink | Comments (7)
Saturday, March 21, 2009
Meanwhile, on the Global Financial Front Dollar Dives Precipitously with Fed Action
I don't pretend to understand the complex details of our financial system, but common sense tells me this is scary stuff, indeed. The value of the U.S. Dollar is plunging dramatically thanks to some desperate action taken on Wednesday by the Federal Reserve. And now a United Nations committee is recommending that the Dollar be dropped as the world's reserve currency. Read this Daily Kos diary by someone who posts regularly about financial matters. Quote:
"To provide greater support to mortgage lending and housing markets, the [Federal Reserve Open Market] Committee decided today to increase the size of the Federal Reserve's balance sheet further by purchasing up to an additional $750 billion of agency mortgage-backed securities, bringing its total purchases of these securities to up to $1.25 trillion this year, and to increase its purchases of agency debt this year by up to $100 billion to a total of up to $200 billion.

"Moreover, to help improve conditions in private credit markets, the Committee decided to purchase up to $300 billion of longer-term Treasury securities over the next six months.

"The Federal Reserve has launched the Term Asset-Backed Securities Loan Facility to facilitate the extension of credit to households and small businesses and anticipates that the range of eligible collateral for this facility is likely to be expanded to include other financial assets."

So what does that mean?

It means the Federal Reserve is now printing its own money. It's a defacto devaluation of the U.S. Dollar, with a promise of more to come. The Federal Reserve is going to buy everything in America that's not nailed down, throwing another $1,150,000,000,000 lifeline at markets.
This kind of action by a nation's central bank has been a rarity in modern times, for good reason. It's considered to be a desperation move employed when a nation's finance system is so bad off that there's not much to lose:
There are not many examples. France, England and America in the 18th century. Practically no examples we know of in the 19th century (they'd learned their lesson!). And in the 20th century - only marginal countries... or countries with nothing left to lose... engaged in 'quantitative easing.' Germany did it in the 1920s, because her war reparations burden was greater than she could sustain. Argentina did it in the 1980s, because it owed too much money to too many foreigners. And Zimbabwe did it in 2003-2009, for reasons of its own.
Not very good company. After trying to digest all that, I made the mistake of reading Matt Taibbi's latest piece for Rolling Stone entitled, "The Big Takeover: The global economic crisis isn't about money - it's about power. How Wall Street insiders are using the bailout to stage a revolution." It's long, but even worse (!), it makes total sense to me.
I've long questioned how this economic-financial crisis could have been allowed to happen, and why almost all of the actions being taken seem to address only the most obvious symptoms, not the severe problems being revealed in our financial infrastructure. Taibbi provides an explanation, and it seems to add up. I highly recommend reading the whole dirty story, from the days of Sen. Phil Gramm's deregulation mania -- and the conversion of the Democrats to a "business-friendly" party -- to the radical behavior of the Wall Street and banking mavens that's continuing apace.
Taibbi's main conclusions. Read them and weep:
When one considers the comparatively extensive system of congressional checks and balances that goes into the spending of every dollar in the budget via the normal appropriations process, what's happening in the Fed amounts to something truly revolutionary — a kind of shadow government with a budget many times the size of the normal federal outlay, administered dictatorially by one man, Fed chairman Ben Bernanke. "We spend hours and hours and hours arguing over $10 million amendments on the floor of the Senate, but there has been no discussion about who has been receiving this $3 trillion," says Sen. Bernie Sanders. "It is beyond comprehension."

... And the Fed isn't the only arm of the bailout that has closed ranks. The Treasury, too, has maintained incredible secrecy surrounding its implementation even of the TARP program, which was mandated by Congress. To this date, no one knows exactly what criteria the Treasury Department used to determine which banks received bailout funds and which didn't — particularly the first $350 billion given out under Bush appointee Hank Paulson.

... What had brought us to the brink of collapse in the first place was this relentless instinct for building ever-larger megacompanies, passing deregulatory measures to gradually feed all the little fish in the sea to an ever-shrinking pool of Bigger Fish. To fix this problem, the government should have slowly liquidated these monster, too-big-to-fail firms and broken them down to smaller, more manageable companies. Instead, federal regulators closed ranks and used an almost completely secret bailout process to double down on the same faulty, merger-happy thinking that got us here in the first place, creating a constellation of megafirms under government control that are even bigger, more unwieldy and more crammed to the gills with systemic risk.

In essence, Paulson and his cronies turned the federal government into one gigantic, half-opaque holding company, one whose balance sheet includes the world's most appallingly large and risky hedge fund, a controlling stake in a dying insurance giant, huge investments in a group of teetering megabanks, and shares here and there in various auto-finance companies, student loans, and other failing businesses. Like AIG, this new federal holding company is a firm that has no mechanism for auditing itself and is run by leaders who have very little grasp of the daily operations of its disparate subsidiary operations.

. .. As complex as all the finances are, the politics aren't hard to follow. By creating an urgent crisis that can only be solved by those fluent in a language too complex for ordinary people to understand, the Wall Street crowd has turned the vast majority of Americans into non-participants in their own political future ... By making an already too-complex economy even more complex, Wall Street has used the crisis to effect a historic, revolutionary change in our political system — transforming a democracy into a two-tiered state, one with plugged-in financial bureaucrats above and clueless customers below.
What comes next and what can we do about it? You tell me.
March 21, 2009 at 02:17 PM in Business, Corporatism, Economy, Populism, Government, International Relations, Obama Administration | Permalink | Comments (1)
Friday, March 20, 2009
This Weekend: ABQ Protests of Wars of Occupation, Rally to Bring Troops Home
From the Y6C: The New Mexico Year 6 Coalition (Y6C) will hold an "Occupation is a Crime" rally on Saturday, March 21, 2009 from 11 AM to 1 PM at the corner of Second and Copper NW, Albuquerque, at the Galleria Plaza, next to the Convention Center, downtown. The New Mexico Iraq Veterans Against the War will be joining the demonstration.
This local rally is in solidarity with the massive national March on the Pentagon being organized by ANSWER in Washington, DC on the 6th anniversary of the illegal invasion of Iraq in 2003. The rally is calling for an end to the expansion by the administration and Congress of the wars of occupation taking place in Iraq, Afghanistan, Pakistan, Palestine, and the impending invasion or Iran.
The Y6 rally is addressing in specific the vote of the new 1st Congressional District representative, Martin Heinrich, who voted on his first day in office for HR 34. This resolution was the political green light for Israel to continue the massacre in Gaza in January which was only made possible due to their large supply of U.S. weapons. About 1,500 people died, many of them women and children. Many new experimental weapons such as the DIME were tested on the civilian population, which is also a war crime.
Politically many people are calling for a democratic one-state solution, not a two-state apartheid arrangement.
The Y6 Coalition is calling on Rep. Heinrich to work with the national S30 movement to stop the next $30 billion installment of U.S. weapons to Israel. A representative for the Congressman's office will also address the rally.
Participants are being encouraged to bring signs, bring banners, shout loud. There will be political speakers and music.
PLUS: Early Friday morning, in support of the Saturday rally, the local chapter of the Iraq Veterans Against the War (IVAW) will set up a Tower Watch at the rally site. They will stay all day and night through Saturday. The Tower Watch is a national campaign by Iraq war veterans to demand an end to the colonial occupation of Iraq. They are asking supporters to come join them Friday and Saturday.
The Y6C is composed of the following organizations:
Albuquerque Another Jewish Voice
Albuquerque Center for Peace and Justice
Albuquerque Chapter Veterans for Peace
Albuquerque Raging Grannies
Columbia Solidarity Committee of New Mexico
Grassroots Press, www.grass-roots-press.com
Gray Panthers of Greater Albuquerque
Green Party of Bernalillo County
Iraq Veterans Against War - Albuquerque
Los Alamos Study Group
Middle East Peace and Justice Alliance
Nob Hill Tutoring
Nukes Out of Duke City
The Mission Committee of the Albuquerque Mennonite Church
Pax Christi Holy Rosary
School of the Americas Watch Albuquerque
Social Justice Council of the First Unitarian Church
Stop the War Machine
Stop $30 Billion Coalition
Unitarian Universalist Fellowship Social Concerns Committee
March 20, 2009 at 10:58 AM in Events, International Relations, Iran, Iraq War, Middle East, Military Affairs, Peace, Veterans | Permalink | Comments (0)
Thursday, January 29, 2009
Today's Must Read: The Realities of "Free" Trade
Harold Meyerson is one of my favorite political columnists, and his piece this week tells it like it is regarding the global financial crisis, tapping into the perspective of someone who helped establish our trade framework and who once expected it to have a positive effect on the U.S.
Meyerson discusses Robert Cassidy's now negative judgments about the impacts of "free" trade -- especially with China -- on the U.S. economy. Cassidy was the chief U.S. negotiator on China's 1999 market access agreement with the United States -- the document that was the basis for Congress's extension of permanent normalized trade relations to China, which in turn enabled China to join the World Trade Organization. I encourage you to read the entire column, but here are a few nuggets to get you started:
Speaking yesterday at the Economic Policy Institute, a liberal think tank, Cassidy noted how the promises made when the Clinton administration was promoting China's accession to the WTO have been turned on their head. "Claims were made that U.S. exports of goods to China would increase substantially," he recalled, "creating jobs in the higher-paying export sector." Instead, American manufacturers shuttered factories here and opened them in China, while China's undervaluation of its currency guaranteed that U.S. products would not be sold there. Indeed, Cassidy added, U.S. exports to China "consist primarily of raw materials" -- hardly the product of superior U.S. technology and production.

... the economic relationship between the United States and China is the linchpin of the global economy -- that is, a central cause of the global economic crisis. China produces and we consume; China takes the proceeds from our consumption and lends it back to us, not so we can produce more -- American multinationals would prefer the Chinese do that -- but so we can take on more debt and continue to consume.

... The next time we turn our attention to crafting a new linchpin for the global economy, Cassidy says, we need to do better. He contends that the new administration and Congress can invoke anti-dumping laws to mitigate the unfair competition that results from China's currency policy. More elementally, he argues, U.S. trade policy should be based on America's economic self-interest. It speaks volumes about the last couple of decades of U.S. trade policy that the man who negotiated many key points of that policy now thinks that they were calculated not to enhance our national interest but, rather, those of U.S. financial and corporate interests.
January 29, 2009 at 02:40 PM in Economy, Populism, International Relations, Media | Permalink | Comments (2)