Sunday, February 19, 2012
An Open Letter to New Mexico Governor Susana Martinez
From Independent Source PAC:
Education is not the criminal justice system. Punishing eight-­‐year-­‐old children and their parents, as if they have committed their third strike, is wrong.
We all share the desire to improve public education. While your political machine will seek to spin your agenda's failure, it will not work just as the robo calls and email blasts failed during the session.
Senator Linda Lopez's education bill included an extensive remediation process to ensure proficiency in not only reading, but math as well. It encouraged parental involvement in a child's education and did not punish children who are English language learners or who simply don't test well.
What Senator Lopez's bill lacked was vindictiveness, no punishing children or their parents because they have more difficulty than other children in attaining proficiency. It also lacked politicization. Had you been willing to strike an appropriate compromise with Ms. Lopez, you would have had the remediation program you claimed was at the heart of your bill. And we all would have supported it.
You were sold a bill of goods about the Florida education agenda. It is wrong for New Mexico. It is not tailored to our divergent culture and laws. Its only goal was to score political points nationally with the privatizers.
The same holds true for your choice of education secretary. All of your other appointments were confirmed. She had over a year to learn about New Mexico and its minority-­‐majority population, its unique bilingual history and laws and to reach out to those stakeholders to involve them in the education reform process.
She did not.
As Representative Begaye so eloquently said your bill went" against the principal of the belief of native people, that a community makes a child whole. Where everyone comes together. It will make the child think he's a failure."
Ms. Skandera sought to shut parents out of the education process in conflict with the Indian Education Act and the Hispanic Education Act, both of which are unique to New Mexico. She eliminated the rural education bureau, the education technologies bureau and decimated the bilingual education bureau and the Indian Education Division. Such things apparently were not important to her, and you went along with it.
There is a difference between political campaigns, with their robo calls and email blasts, and governance. A willingness to punish eight-­‐year-­‐old kids and their young parents has no place in governance.
February 19, 2012 at 11:49 AM in Education, Independent Source PAC, NM Legislature 2012, Susana Martinez | Permalink | Comments (4)
Wednesday, February 08, 2012
Hanna Skandera's Shameful Record and Callous Disregard for Minority Education
A companion piece to the video; ISPAC Dissects Hanna Skandera's Record on Minority Education
Hanna Skandera has had over a year to demonstrate that she is fit to serve as New Mexico's Education Secretary. She has failed to do so. Her top failure—she made no attempts to work with New Mexico's minority and bilingual education community. It is not even benign neglect. It is pure disdain for our multicultural values.
Governor Susana Martinez, supposedly the national GOP's bridge to Hispanic voters, seems to be perfectly fine with her choice of Hanna Skandera. Perfectly fine with allowing Ms. Skandera to run New Mexico public education by ignoring laws and the state constitution as they pertain to minority and bilingual education.
Read the companion piece to our video, Hanna Skandera and Minority Education: A Bad Mix on our website http://independentsourcepac.org/
Independent Source PAC Executed Director, Michael Corwin, stated, "that when it comes to minority and bilingual education Secretary Designate Skandera's actions regarding minority education speak far louder than her platitudes." From her "disregard for the Indian Education Act of 2003, her decimation of the Bilingual Education Bureau, her efforts to force English only on Spanish and Native American language speakers and her ignoring achievement gaps among racial and ethnic groups in her application for a No Child Left Behind Waiver, Skandera has shown she just does not get the importance of minority and bilingual education in our multicultural state", Corwin said.
February 8, 2012 at 10:10 AM in Education, Hispanic Issues, Independent Source PAC, Minority Issues, Susana Martinez | Permalink | Comments (3)
Monday, February 06, 2012
Does the Mandatory Third Grade Retention Bill Conflict with the Indian Education Act of 2003?
The following is from Independent Source PAC.
Indian Education Act "Ensures" Parental Involvement, Martinez's Bill Eliminates It.
All New Mexicans agree that improving public education is a top priority. Governor Susana Martinez and Hanna Skandera have focused their efforts on mandatory retention of New Mexico public school third-graders graded non-proficient in reading on standardized tests. Under their bill, there is no exemption for parents who, knowing their children best, do not wish for them to repeat third-grade.
While calling their bill a remediation bill, Martinez and Skandera insist that no compromise can be made on the retention component of their bill. The state alone gets to determine, based solely upon testing data, whether a child moves on to fourth grade or repeats third grade.
Their bill would replace existing New Mexico law that allows for parents to sign a waiver to permit their children to advance to fourth grade despite being scored non-proficient.
However, the Indian Education Act of 2003 specifically "ensures" parental involvement when it comes to improving the education of American Indian Students. Thus the conflict, it is not possible to completely remove parents from the decision process as required under Martinez's bill while abiding by a law that "ensures" parental involvement. While the Indian Education Act of 2003 is silent on the issue of third-grade retention, it is clear that the intent of the Act is to involve parents directly in critical education decisions.
Failure to evaluate this conflict could lead to costly litigation at the taxpayer's expense. But there is a simple fix. Reinstate parental choice when it comes to retention. So why not just do that?
Unfortunately, Hanna Skandera has shown that she does not care about New Mexico law when it comes to minority education, bi-lingual education, Indian Education and English language learners. This is a real problem because minorities comprise approximately two-thirds of public education students in New Mexico.
The US Education Department found glaring shortcomings in those areas in Skandera's application for a Waiver from No Child Left Behind. She has sought ways to end run New Mexico law in order to require English only and has siphoned off large chunks of the Indian Education budget to pay salaries of out of state company to provide services already available through UNM and CNM.
February 6, 2012 at 08:31 AM in Education, Independent Source PAC, NM Legislature 2012, Susana Martinez | Permalink | Comments (5)
Tuesday, September 13, 2011
Guest Blog: Who Stands to Gain From Hanna Skandera's Faulty Approach to Education Reform?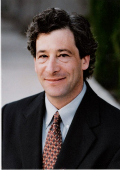 This is a guest blog by Michael Corwin, Executive Director of the Independent Source PAC of Santa Fe. It's cross-posted in the PAC's new 8-page electronic and print publication, New Mexico's Spyglass (pdf) -- which is a must-read for anyone interested in learning the facts that expose "the actions, agendas, and hypocrisy of conservative candidates, elected and appointed officials and interest groups." Great work by a new organization with a top-notch investigative team. Everyone interested in holding government accountable should check out more of their work on their website, as well as in their new publication.
The National Research Council says Hanna Skandera's brand of "Education Reform" does not work. So why is the Martinez Administration so gung ho about an approach that is clearly not what's best for the children? Who really stands to gain from their faulty approach?
Skandera and Martinez have begun instituting the Foundation for Excellence in Education's ("FEE") one size fits all cookie cutter agenda of ending "social promotion," "incentivizing" teacher and school performance, replacing experience and training with "effectiveness," replacing teachers with technology guides, using "proprietary" curriculum and teacher training and privatizing public school through "choice."
The National Research Council is the principal operating agency of the National Academy of Sciences. It conducts research to provide advice to the nation's decision makers through a congressional charter. It is agenda free.
FEE is entirely agenda driven. Well, it is also driven by its desire to enrich its friends and cohorts with taxpayer money that should be going to teacher salaries and school infrastructure.
Holding Back Students Doesn't Work
In testimony on "High Stakes Testing and Social Promotion" before congress, Robert M. Houser, who chaired the Committee on Appropriate Test Use Board on Testing and Assessment for the National Academies, stated, "with respect to retention in grade, the research evidence is overwhelming: Simply holding back students who have not achieved to the appropriate standard does not work."
Not only does ending social promotion not work according to Houser, "but flunking them, holding them over for a repeat year, and simply assuming that this will help them overcome their educational deficits, is ineffective and may even aggravate an already untenable situation." Houser's research found:
Students who have been held back typically do not catch up.
Low-performing students learn more if they are promoted- even without remedial help—than if they are held back.
Students who are held back are much more likely to drop out before completing high school.
Relative to New Mexico, a minority majority and poor state, was Houser's finding that "minorities and poor children are the most likely to be held back."
Test-Based Incentive Programs Don't Work
The National Research Council has also weighed in on "incentive programs, which impose sanctions or offer rewards for students, teachers or schools on the basis of students' test performance" in a recent report entitled, "Current Test-Based Incentive Programs Have Not Consistently Raised Student Achievement in the U.S." The study found that school-based incentives gains occurred only in elementary grade mathematics, and are so small that claiming these incentives will help us compete internationally is a joke. In fact, incentives to test scores showed only a .08 standard deviation, improving from 50th percentile to 53 percentile versus the 84 percentile achieved in high performing countries. It will never make us competitive. The National Research Council using "low-stakes tests" that are not linked to incentives found that "the overall effects on achievement tend to be small and are effectively zero for a number of incentives programs."
The study found that attaching incentives to test scores has several detrimental impacts:
They encourage teachers to focus narrowly on the material tested (teaching to the test).
Students knowledge of untested materials may stay the same or even decrease.
Test scores give an inflated picture of what students actually know with respect to the full range of content standards.
As a result the report found, "it is unreasonable to implement incentives tied to tests on a narrow range of content and then criticize teachers for narrowing their instruction to match the tests."
Education should not be about teaching to the test. It should be about teaching how to think and provide fundamental skills that allow the student to become a productive member of society.
What Does Work?
So what really does work? According to the National Research Council, smaller class sizes, better-trained teachers and principals, challenging curriculum, high expectations, good after-school programs and summer school "can make a large and positive influence".
In other words focus on the needs of the individual students, identify those that need assistance and provide it to them. For generations, American students that had trouble learning to read were given pull out training by remedial reading teachers.
This was a very effective approach, but then districts eliminated those positions. Why not bring them back? There are also thousands of retired teachers and other volunteers, who are happy to donate their time to do pullout remedial reading.
Skandera's Approach Benefits "Proprietary" Programs
Skandera's approach to educational reform relies heavily on protecting the financial interests of companies and their "proprietary" curriculums and training programs … Teach for America, K-12, Inc., Laying the Foundation and of course FEE.
Perhaps this is due to Skandera's lack of classroom experience and history of working for companies that sell training programs.
Skandera's approach has only nominally asked those that are in the trenches -- teachers -- about approaches that will work. It is time for those who really care about education to do just that.
This is a guest blog by Michael Corwin, who is the executive director of Independent Source Pac and a licensed private investigator. Corwin has been conducting civil and criminal investigations since 1988. He has provided political opposition research and rapid response investigations in approximately 170 political races. He operates the firm Corwin Research & Investigations, LLC in Albuquerque, New Mexico.
Corwin is the author of the books the "Everyday Detective" and the "Training Manual on Private Investigation." He has been a featured speaker and conferences and seminars. Corwin's cases have been featured in the local and national media including an Edward R. Murrow award winning Dateline NBC episode. From 2006 through 2010 Corwin conducted investigations for the New Mexico Judicial Standards Commission.
Note: If you'd like to submit a piece for consideration as a guest blog, contact me by clicking on the Email Me link at the upper left-hand corner of the page.
September 13, 2011 at 06:21 PM in Education, Guest Blogger, Independent Source PAC, NM Legislature Redistricting 2011, Right Wing, Susana Martinez | Permalink | Comments (0)
Thursday, September 08, 2011
Independent Source PAC: Is there a Hidden Agenda in Governor Martinez's Education Agenda?
Governor Susana Martinez has added "social promotion" to the list of items she wants legislators to address in the special session on redistricting that started this past Tuesday. According to Michael Corwin, Executive Director of the new Independent Source PAC, the move is part of a nationwide agenda on the part of right wingers with questionable ethics out to make a buck on the backs of taxpayers.
"Ending social promotion sounds so harmless. It even sounds like a good thing -- if a kid isn't proficient in 3rd grade, hold them back," stated Corwin. "But, what Susana Martinez and (Education Secretary designee) Hanna Skandera haven't told you is their actions are part of a national agenda put forward by the Foundation for Excellence in Education (FEE). Once you know about the people behind FEE, it becomes clear that the child's best interest is not what's at stake here," Corwin added.
Corwin points out that the Foundation for Excellence in Education (FEE) was formed and is operated by Jeb Bush, Zachariah P. Zachariah and Brian Yablonski. While you often hear about Bush -- the former governor of Florida and the public face of FEE -- it is Zachariah and Yablonski who have managed to fly below the radar. And for good reasons, as their ethical misdeeds are legendary:
Zachariah:
Under investigation by the Federal Government for fraud and insider training for several years.
Eventually sued by the federal government for using insider information to make illegal profits and for sharing that insider information with his brother and a friend so that they could also make a bunch of money.
Was successfully sued in a class action lawsuit for refusing to pay mandatory overtime as required by law.
Was successfully sued twice by two different women for gender discrimination.
As a member of the Florida Board of Medicine recently voted to allow a convicted rapist just released from prison to practice medicine because the rape didn't happen during his work hours.
Yablonski:
Is a Vice-president of the St. Joe's Company, which is currently under federal investigation for fraud and other illegal practices by current and former company officials dating back to 2007.
A Florida grand jury convened to investigate government corruption highlighted the Fish and Wildlife Commission, of which he has been a commissioner since 2004, as the poster child for corruption in Florida.
According to Corwin, FEE is funded by for-profit educational technology companies with a vested financial interest in "reform," including getting paid with our tax dollars for permission to use their proprietary training programs and curriculums on those students who will not be "socially promoted."
"It appears Hanna Skandera is FEE's champion in New Mexico -- and the phrase "ending social promotion" is their new stalking horse in the attempt to open the state's cash register for out-of-state education pirates," Corwin said.
"The relationships between all of these public, private and non-profit entities that Skandera, Bush, Zachariah, Yablonski and others are involved with should start popping up red flags here in New Mexico, as Martinez and Skandera appear to be offering up our children as guinea pigs for this corporate education experiment," declared Corwin.
"Do we really want our children's future determined by such ethically challenged men as those that founded and oversee FEE? Are they really in this for the benefit of our children or the benefit of their bank accounts?" asked Corwin.
For more background Information on this issue and to see the source documents backing up the information offered by Corwin, go to the Independent Source PAC website. For further information please contact: Michael Corwin Independent Source Pac http://www.independentsourcepac.org corwinri@mac.com (505) 250-0244
September 8, 2011 at 07:27 AM in Education, Independent Source PAC, NM Legislature Redistricting 2011, Right Wing, Susana Martinez | Permalink | Comments (4)