Friday, September 09, 2011
Hundreds Protest Governor Susana Martinez's Anti-Immigration Agenda with Santa Fe Rally
From Somos Un Pueblo Unido:
Yesterday at the state capitol hundreds of immigrant families, supporters as well as community and faith groups from across the state, rallied in Santa Fe to protest Governor Martinez' continued attack on immigrant workers and families, and to support driver's licenses for all residents of New Mexico.
Carrying signs that said, "Public Safety Over Politics" and "Don't License Racism," participants included immigrants from over ten communities across the state as well as representatives from a coalition of organizations including Somos Un Pueblo Unido, the New Mexico Conference of Catholic Bishops, Engaging Latino Communities for Higher Education (ENLACE), LULAC New Mexico, ABQ Partnership for Community Action, the League of Women Voters of New Mexico and the New Mexico Chapter of the National Association of Social Workers.
"Why should New Mexico stop requiring immigrant drivers to be licensed and have insurance? Why wouldn't we want their records in a database available to law enforcement? It's a no-brainer," said Pablo Martínez, a New Mexico LULAC Board Member and retired law enforcement administrator. "This repeal effort isn't about what's good for New Mexico, it's a part of a larger political strategy to alienate Latino communities from Arizona to Alabama. New Mexico has worked hard to foster positive and respectful race relations since statehood, and we don't appreciate these outside ideologies based on the politics of hate."
Marcela Díaz of Somos Un Pueblo Unido said the Governor's administration has repeatedly singled-out immigrants and created an environment of fear for immigrants and their families. "We're here today to show Governor Martinez that we stand united, and we refuse to be bullied and intimidated by her administration's tactics. It's integral to the safety of all New Mexicans for residents of New Mexico to be licensed and insured, and in coalition with dozens of faith and community groups across the state, we'll continue to advocate for that," Díaz said.
In 2003, community and faith groups, victims' rights advocates, and law enforcement officials came together to promote a law allowing all residents of New Mexico, regardless of immigration status, to apply for a driver's license. Over the past eight years, about 80,000 foreign nationals have successfully applied, taken their eye, written and road exams, registered their vehicles and purchased auto insurance.
In an effort to address legitimate concerns regarding fraud and abuse in the driver's license process, the Senate introduced and passed during the 2011 legislative session a better option for New Mexico than the proposed repeal of all foreign nationals driver's licenses. Governor Martinez did not sign the legislation into law, and has continued to push for repeal of the law during the current special session.
Meredith Machen, Vice President of the League of Women Voters of New Mexico, said on Thursday, "In addition to supporting comprehensive immigration reform at the federal level, the League supports New Mexico's current system for drivers' licenses because it provides individuals with proper identification and increases public safety. We believe that New Mexico legislators need to focus on redistricting in the special session. Other agenda items are not relevant at this time."
Somos Un Pueblo Unido is a statewide immigrant advocacy group that spearheaded the campaign in 2003 with law enforcement officials, victims' rights agencies, and faith and civil right group groups to require foreign nationals to apply for licenses, obtain insurance, and register their vehicles. Visit www.somosunpueblounido.org/DLNews for more information. You can friend Somos Un Pueblo Unido on Facebook.
September 9, 2011 at 11:10 AM in Border Issues, Hispanic Issues, Immigration, NM Legislature Redistricting 2011, Susana Martinez | Permalink | Comments (0)
Tuesday, September 06, 2011
9/8 Immigrant Day of Action: Protest Gov. Martinez's Endless Attacks on Families, Driver's Licenses
From Somos Un Pueblo Unido:
IMMIGRANT DAY OF ACTION
Protest the Governor's Endless Attacks
on our Families and Driver's Licenses
Thursday, September 8th, at 12:00 PM
In Front of the State Capitol
Click for Flyer
Sponsored by: New Mexico Conference of Catholic Bishops, LULAC, Engaging Latinos for Education, ABQ Partnership for Community Action and Somos Un Pueblo Unido. For more information, become a friend of Somos Un Pueblo Unido on Facebook.
September 6, 2011 at 02:53 PM in Children and Families, Events, Faith Community, Hispanic Issues, Immigration, NM Legislature Redistricting 2011 | Permalink | Comments (0)
Thursday, September 01, 2011
Guest Blog: Destructive Actions of Gov. Susana Martinez Even Worse Than Reported in NY Times
This is a guest blog by Paul Singdahlsen, a member of the CWA 7076 Executive Board in Santa Fe, NM. It's written in response to the recent New York Times article by Marc Lacy entitled, "New Mexico Governor Rushes to Undo the Agenda of Her Predecessor," published on 8/29/11.
As a citizen of New Mexico, and labor activist, I am compelled to respond to Marc Lacey's piece from 8/29/11 on Governor Susana Martinez.
This puff piece paints a rosy picture of yet another in a destructive line of right-wing Texas billionaire-backed puppets out to privatize all government services. She is setting out to undo not only the previous administration's negative actions, as briefly summarized in the article, but many, many of the positive changes, as well.
One critical piece of information that your readers need to know about this governor is the fact that her actions have landed her administration in front of the state Supreme Court five times already, including: by the state legislature for overstepping her bounds with specific pieces of legislation, by a national immigrants rights group for illegal actions regarding immigrants, and by 100 local unions for her unilateral and constitutionally illegal firing of the entire Public Employee Labor Relations Board, which settles disputes between the administration and state employees. She has lost every case.
Foremost among these positive changes Martinez is attempting to undo is the right for state employees to collectively bargain for better wages and working conditions.
She has hired, with state taxpayers money, a union-busting contractor to head the management side of the table in current contract negotiations. The current proposal by the state sets out to gut the contract that state workers have fought long and hard for the past 25 years, eliminating most of worker's rights and fundamentally destroying all the union locals representing state service providers.
The governor has also been waging a constant campaign against the environment since her election last year, including rolling back sustainable building codes, making oil drilling less safe by trying to change the 'pit'(drilling waste storage) rules, and denying the existence of climate change. This is especially remarkable given that we are in what every meteorologist and climatologist now refers to as a megadrought.
She continues to make attempts to privatize public education in New Mexico, firstly by firing 33 public employee service providers in the Public Education Department and trying to replace them with more expensive contractors, and now continuing to work with the corrupt and criminal contractor FEE (the misleadingly named Foundation for Excellence in Education) in her efforts to eliminate state-run education services.
As always, following the money is revealing: Martinez' election campaign had contributions of $450,000 from Texas billionaire Robert Perry, the same person who funded the 'Swift Boat' ads during Senator Kerry's presidential campaign, as well as major contributions from the Koch brothers.
It is imperative that the New York Times reports, or at least makes the attempt to report, on all sides of a story.
This is a guest blog by Paul Singdahlsen. To submit a piece for consideration as a guest blog, contact me by clicking on the Email Me link at the upper left-hand corner of the page.
September 1, 2011 at 08:03 AM in Climate, Energy, Environment, Guest Blogger, Immigration, Labor, Regulation, Susana Martinez | Permalink | Comments (5)
Tuesday, August 30, 2011
Susana Martinez/GOP to Sen. Mary Jane Garcia: Na Na, Na Na Na!
As the Santa Fe New Mexican's Steve Terrell Tweeted yesterday afternoon, State Senator Mary Jane Garcia (D-Dona Ana), the Majority Whip, appeared with Governor Susana Martinez at a press conference about the governor's bill to stop social promotion -- to hold third graders back a grade until they can read at the appropriate level. Although Garcia had supported a similar bill last session, yesterday she unexpectedly said the bill shouldn't be debated in the upcoming special session:
"It's premature," Garcia said of the bill. She pointed out that taxpayers will have to fork out about $50,000 a day for legislators to attend the special session, and she stressed it's not the right time to push for educational reform, given the need to focus on redistricting of political boundaries based on the latest census numbers.

... "I'm sorry I didn't get to talk to you beforehand. But I made this decision just last night," Garcia said to Martinez. "I was mobbed with calls from everybody, saying, 'You can't do that. You can't take away a parent's rights. We don't want our kids to be held back. We want them to go on and achieve.' " 
Sen. Garcia then apologized again to the governor, and Martinez replied, "that's ok, everyone is entitled to their opinion." I guess Susana was more miffed at Sen. Garcia than she let on. Or she believes that revenge is best when served up (at least somewhat) cold.
Later in the afternoon, the Republican Party of New Mexico sent out a scathing press release repeatedly attacking Sen. Garcia for "taking a cheap shot" at Gov. Martinez, and then dredging up incidents from the past to try to embarrass Sen. Garcia. Susana might just as well have saved everyone time and effort and instructed the GOP spinner to write a press release containing only the phrase "na na, na na na!" repeated over and over again. It's that juvenile and vengeful. Well, nobody ever claimed that Susana Martinez or the NM GOP are models of dignity, restraint and maturity.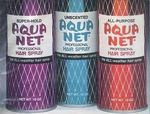 If this is how Susana expects to capture the VP slot on the GOP presidential ticket, I'd have to say her judgment is more than a little off. Then again, tea partyish right wingers seem to really like women candidates who "talk tough," cultivate a rough "law and order" image, pack "heat" and use rhetoric that exhibits the worst qualities of nasty banter heard in high school locker rooms from the 1950s. Think "Grease" or any number of entirely forgettable teen B-movies of the 50s era. All Martinez needs to complete the picture is a hot pink jacket and a ratted up bouffant hairstyle held together by a can of Aqua Net.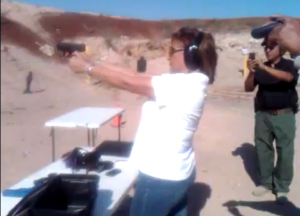 Susana "Pinky Lady" Martinez at the shooting range
Saying that Sen. Garcia "once again proved that no cheap shot is below her," the release quotes GOP executive director Bryan Watkins saying, "Garcia would rather take political cheap shots than improve our schools."
The release goes on to inform readers that, "Garcia has a history of taking cheap shots, including against Barack Obama, who she called arrogant." It then moves on to a report of Garcia "attacking" Martinez last year related to the Baby Brianna bill, and ends with the outrageously inaccurate claim that Gov. Martinez puts New Mexico above partisan politics. Yeah, we've all noticed that, right?
Granted, some of the statements attributed to Sen. Garcia are not exactly politically correct, but the venom expressed in the press release is rather shocking, even for the New Mexico GOP. And that's saying something.
Susana Martinez has been taking a lot of guff for trying to pack the agenda of the upcoming special legislative session on the already contentious issue of redistricting with bills meant to nurture wedge issue frenzy -- like another stab at repealing driver's licenses for foreign nationals and the social promotion bill touted yesterday. Sen. Garcia is quoted in a KOB.com story as being very critical of the governor's plans for the session:
"We may end up being here the whole year and not get the redistricting done," said Sen. Mary Jane Garcia, a Las Cruces Democrat. "I want to focus on redistricting, and I'm thinking of the $50,000 we're gonna spend every day to keep us here in Santa Fe."
She'd Kick You in the Kidneys
Another Dem legislator is also seeing the nasty "Pink Lady" side of Susana Martinez. According to an Albuquerque Journal story,
Rep. Eliseo Alcón, D-Milan, made it clear Wednesday that he didn't see any compassion in Republican Gov. Susana Martinez as he made a speech outside the Roundhouse doors.

"I believe that our governor up there on the fourth floor, if she were to see you laying on the floor right there because you were hurt, she would probably go kick you in the kidneys just because she can," Alcón said. "And that would be all she would do. She feels that just because she is governor she can hurt whoever she can."
As the Journal reports, Alcón was speaking after an announcement that Martinez's administration would be sued over an administrative action that requires 10,000 foreign nationals with in-state licenses to prove their residency in New Mexico or risk losing their licenses – a move her critics, and the lawsuit, claim is discriminatory.
Gov. Martinez is developing quite the reputation as a cruel and callous operator, which many right wingers no doubt think is very, very cool. What she's losing in the process, however, is any perception that she knows how to govern wisely and fairly. This is one GOP governor who's never out of campaign attack mode -- and it's ordinary New Mexicans who will suffer for that fact. 
August 30, 2011 at 03:37 PM in Education, Immigration, NM Legislature Redistricting 2011, Redistricting, Right Wing, Susana Martinez | Permalink | Comments (4)
Thursday, July 28, 2011
Coming Out Stories from Somos Familia
Somas Familia documented the moving stories of three immigrant women and how they came to embrace their children in their "coming out" process. If only all families everywhere could be this supportive and loving to their LGBTQ kids. Just watch it.
Somos Familia is a community organization based in the San Francisco Bay Area supporting Latino families with children who are lesbian,gay, bisexual, transgender or Queer (LGBTQ). They provide educational presentations and information with the vision of creating a world where all families and communities embrace their youth of all sexual orientations, gender expressions and identities.
July 28, 2011 at 03:49 PM in GLBT Rights, Hispanic Issues, Immigration | Permalink | Comments (0)
Wednesday, July 13, 2011
Dianna Duran Presentation on Voter Registration Investigation Set for 9AM Friday Before Courts, Corrections and Justice Interim Committee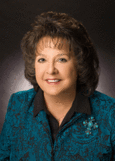 New Mexico Secretary of State Dianna Duran is still withholding information related to her "investigation" of 64,000 cases of possible "voter faud" -- claiming "temporary" executive privilege allows her to continue to withhold the release of the information to the public. The investigation, such that it is, involves comparing voter registration rolls with Moter Vehicle Division and Social Security records to find errors that may indicate illegal voter registrations. The State Police have been changed with conducting criminal investigations on any suspicious records that turn up.
As a number of county clerks and others have pointed out, such a list comparison is likely to produce numerous instances of minor differences due to things like voters using slightly different names to register to vote and register their cars, or innocent errors caused by data entry mistakes, etc. Duran, however, has continually suggested that she's dug up proof that there are tens of thousands of illegal registered voters -- and of course she just happens to believe they are probably nasty "illegal aliens" who are abusing the system. Their real aim is to suppress voting, especially by minorities.
Right. Goes right along with Governor Susana Martinez's eternal media campaign using immigration as a wedge issue to rile up voters and give her an opportunity to act tough, like an ex-prosecutor should. Making "voter fraud" accusations has become a jaded tradition within right-wing political circles despite that fact no real evidence of widespread abuse of the registration system has ever been found.
Criticism from Open Government Leader
As reported in the Albuquerque Journal, Duran is getting some blow back on her "temporary" executive privilege claim from a highly respected open government group:
New Mexico Foundation for Open Government executive director Sarah Welsh said Monday that a temporary withholding of information goes against the purpose of executive privilege, which allows officials to withhold records relating to the formulation of public policy within an agency to protect candid assessments from top advisers.

If the exception is meant to protect advisers who need to give honest advice on how to proceed without fear of appearing in the news media, then executive privilege redactions should be permanent, she said.

"The bottom line is that information delayed is information denied," Welsh said.
Duran has exercised what she claims is executive privilege by redacting, or blacking out, large portions of the correspondence about the investigation released to the Journal as the result of an Inspection of Public Records request. As the Journal article notes, the redactions were extensive, including most of many emails between Duran's staff and officials of the state Taxation and Revenue Department.
Time to Grill the SOS
Duran is scheduled to appear before the the Interim Courts, Corrections and Justice legislative committee this Friday in Albuquerque to make a presentation on this issue. The meeting will be held at 9:00 AM on July 15, at the Probation Services Office of the Children, Youth and Families Department, located at 1031 Lamberton Place NE. The public is welcome to attend, and can comment during time reserved at the end of the meeting (see agenda).
Let's hope that legislators and the public put the pressure on Duran during the hearing to get some basic questions answered about her dubious investigation. For instance,
SOS Duran made a significant push before the House Voters and Elections Committee during this year's legislative session claiming that she had evidence that NM elections have been compromised. She claimed to have evidence of 37 undocumented immigrants voting illegally.  Where does this case stand?  Can she substantiate these claims? Where is the transparency? 
Why has the 64,000 turned into a criminal investigation when she claims this is an administrative issue? 
Why have the county clerks been excluded from this effort? 
Is it an efficient use of state resources for DPS to investigate this case?
Duran keeps making rather wild-eyed claims about uncovering nefarious registration behavior on the part of undocumented immigrants, but has never revealed the supportive documentation she has allegedly uncovered in the course of what often appears to be nothing more than a witch hunt. Lots of buzz-word talk, but few facts to back it all up.
In reference to the Secretary of State's upcoming testimony, Senator Peter Wirth stated, "The committee is very interested in hearing the legal basis for the Secretary of State's decision to engage the State Police in election matters and why she believes New Mexico has been violating federal election law."
It's about time Duran was required to release the information about the investigation that she has no legal right to keep secret, as well as provide truthful answers about how and why the investigation is being conducted. After all, the Martinez administration has touted its dedication to transparency and open government -- so let's see some of that happening in terms of this "voter fraud" debacle.
July 13, 2011 at 02:56 PM in Dianna Duran, Election Reform & Voting, Events, Immigration, NM Legislature 2011, Susana Martinez, Transparency | Permalink | Comments (4)
Saturday, May 14, 2011
DPNM Chair Gonzales Demands Apology From Roswell Daily Record and Keith Bell for Racist Cartoon
The following is a statement from Javier Gonzales, Chairman of the Democratic Party of New Mexico, on the political cartoon (click for image) published in yesterday's Roswell Daily Record.
"Keith Bell's political cartoon that ran in yesterday's Roswell Daily Record clearly plays in to a racist stereotype which is offensive to anyone of Hispanic heritage. The Roswell Daily Record and Keith Bell must issue an apology for the racist cartoon."
"As I have said before, the President understands that solving the immigration crisis requires not only a comprehensive approach which includes increased border security, but also a recognition of the millions of immigrants in the United States contributing daily to our economy. We must have a frank discussion to solve this problem, and this racist cartoon is an example of divisive and vitriolic politics too often used by Susana Martinez and the Republican Party."
May 14, 2011 at 12:12 PM in Border Issues, Democratic Party, Hispanic Issues, Immigration, Obama Administration | Permalink | Comments (1)
Thursday, May 12, 2011
Sen. Jeff Bingaman Joins in Introducing DREAM Act Bill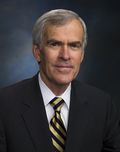 Yesterday, Senator Jeff Bingaman joined in introducing legislation that would provide certain undocumented students a route to citizenship through education and/or military service. The bill was introduced by Assistant Senate Majority Leader Dick Durbin (D-IL), Senate Majority Leader Harry Reid (D-NV), Senator Robert Menendez (D-NJ) and 29 other Senators.
The Development, Relief, and Education for Alien Minors (DREAM) Act, would allow children who were brought illegally to the United States, at the age of 15 or younger, the opportunity to legalize their status if they work hard, stay out of trouble, graduate high school and eventually go to college or enlist in the Armed Forces.
"I do not believe children should be punished for their parents' actions. It doesn't make sense to deny children who grew up in our country an opportunity to earn a college degree, join the military and to contribute to our economy as productive members of society," Bingaman said. 
Late last year, after the U.S. House had passed the DREAM Act, the measure failed to get an up or down vote in the Senate due to the defeat of a closure vote. At that time, both Sen. Bingaman and Sen. Tom Udall voted for cloture. In a horrible show of cowardice, five Dems voted against cloture: Max Baucus (D-MT), Mark Pryor (D-AR), Ben Nelson (D-NE), Jon Tester (D-MT) and Kay Hagan (D-NC).
The prior House vote occurred on December 8th, with the bill passing by a margin of 216 to 198. All three of our Congressmen in office at that time -- Reps. Martin Heinrich (NM-01), Harry Teague (NM-02) and Ben Ray Lujan (NM-03) -- voted yes.
The DREAM Act was first introduced in 2001 -- with strong bipartisan support -- and variations of the legislation have been kicking around in Congress ever since. Let's hope that this year, the bill passes with large majorities in both houses of Congress, as it should have long ago.
In order to be eligible for the DREAM Act individuals must have:
Come to the U.S. as children (15 or under);
Be long-term U.S. residents (continuous physical presence for at least five years);
Have good moral character;
Graduate from high school or obtain a GED;
Complete two years of college or military service in good standing.
The DREAM Act is supported by labor, business, education, civil rights and religious groups, including the AFL-CIO, the National PTA, the U.S. Conference of Catholic Bishops, the U.S. Conference of Mayors, the CEOs of Fortune 100 companies like Microsoft and Pfizer, and dozens of colleges and universities.
As reported in an article on jconline.com, 
The national push for the legislation to help the children of illegal immigrants comes on the heels of the arrest Monday in Indianapolis of five illegal immigrant students. They were protesting new state legislation to deny undocumented students lower in-state tuition fees -- a measure that would counter provisions in the DREAM Act.
Unfortunately, the bill lost its only Republican sponsor this time out:
As the politics of the 2012 election heat up, GOP Sen. Richard Lugar declined Wednesday to join Democrats in reintroducing an immigration measure he's championed for years.

Since 2005, Lugar has co-sponsored with Sen. Dick Durbin, D-Ill., a bill to let illegal immigrants who grew up in the United States earn legal status through college or the military.
May 12, 2011 at 12:04 PM in Hispanic Issues, Immigration, Sen. Jeff Bingaman | Permalink | Comments (4)
Wednesday, May 11, 2011
ACLU-NM Calls on Obama to Abandon Enforcement-Only Border Policy
Click to read President Obama's remarks (pdf) on immigration made in El Paso yesterday.
While the ACLU of New Mexico Regional Center for Border Rights is encouraged by President Obama's remarks Tuesday putting immigration reform back on the table, concerns remain with the administration's continued emphasis on a costly, enforcement-only model.
Since 2003, border communities have witnessed a massive increase in federal law enforcement resources along the U.S.-Mexico border. According to the ACLU, there are now almost 10 border patrol agents per mile; thousands of other federal agents and members of the National Guard; 700 miles of fencing; and at least six drones patrolling our skies, costing taxpayers billions of dollars.
The ACLU says this rapid over-intensification of federal law enforcement resources has come with little accountability and oversight and has resulted in negative consequences for people who live along the border. The ACLU-NM Regional Center for Border Rights has received increasing reports of racial profiling and harassment, particularly of Hispanic community members -- many of whom are U.S. citizens and have lived in the border region for generations.
In addition, the Center has received several reports of undocumented individuals who did not receive needed medical attention or adequate food or water while in the custody of immigration officials. Since May 2010, there have been at least seven migrants who have been seriously injured or died as the result of being shot, tasered or beaten by Border Patrol agents.
"Our national security, while critical, should never come at the expense of civil and human rights," said Vicki Gaubeca, director of the ACLU-NM Regional Center for Border Rights. "At the very least, we need more transparency, accountability and oversight to prevent the border region from becoming a Constitution-free zone."
In addition, President Obama needs to better account for the record-level deportations that have occurred during his term, according to the Center. In 2010, the United States deported nearly 400,000 people at a cost of $1.5 billion. According to the Department of Homeland Security statistics, almost 60 percent of the individuals who were deported were not criminals or committed only minor offenses -- which completely contradicts the administration's emphasis on deporting "criminal aliens."
"Initiatives like the so-called 'Secure Communities' program need to be suspended and assessed for their true effects," adds Gaubeca. "Instead of going after serious criminals who may be a real threat to our communities, study after study confirms that these enforcement programs primarily target hard-working, honest individuals and tear families apart. We could save money and protect working families by finding a way for these individuals to become U.S. citizens, learn our language and pay taxes. Moving away from enforcement-only models would even provide a much-need boost for our economy."
"As a country, we need a serious reality check regarding our border enforcement policies and owe it to ourselves to find sensible solutions. Spending billions of dollars on a law-enforcement-only model is wasteful and does nothing to fix the problem," adds Gaubeca. "We need to step back and begin to truly address the larger issue of how we fix our country's broken immigration system."
May 11, 2011 at 12:15 AM in Border Issues, Civil Liberties, Hispanic Issues, Immigration, Obama Administration | Permalink | Comments (1)
Wednesday, May 04, 2011
Immigration Hall of Shame Inductees List Released
Immigrants' List (IL), a bipartisan political action committee, has unveiled the 2011 inductees into its national "Immigration Hall of Shame." These ten members of Congress -– Republicans and Democrats –- present the biggest obstacles to America fixing its dangerous, broken immigration system. They're the leading marshals of the anti-immigration reform agenda -– spreading misinformation, preying on fear, and blocking the reform America wants and needs."
"This week, we mark 104 years since the one-day peak of immigration at Ellis Island. On April 17, 1907, 11,747 immigrants became Americans at Ellis Island alone," said IL Board Member Amy Novick. "Today, 104 years later, America is stuck in the mud with a broken immigration system. Americans want a working immigration system. These 'Hall of Shame' members are stopping it from happening."
Atop the list is Congressman Steve King (R-IA), who has said you can tell undocumented immigrants from "the type of grooming they might have," labeled the DREAM Act "amnesty," and argued an electrified border fence makes sense because "we do that with livestock all the time." The list can be viewed online.
"We need reform that unites families, promotes fair employment practices, and restores America's place as a nation that welcomes those seeking freedom from persecution and a better way of life," continued Novick. "Politicians like Steve King –- who compare people seeking a better life to 'livestock' –- appeal to people's worst instincts. And in doing so, they prevent the reform Americans want.
Among the other members of the "Hall of Shame" are House Judiciary Chairman Lamar Smith (R-TX), who has labeled the Constitutional right to birthright citizenship as a "misinterpretation;" Brian Bilbray (R-CA), who has said "human smuggling, prostitution, murder and virtual enslavement of human beings" across the border is happening because immigrants are "drawn to this nation by ... taxpayer-funded jobs;" Rep. Heath Shuler (D-NC), who co-authored a plan seeking to deport more than 12 million people, and; Rep. Ben Quayle, who advocates reducing the number of legal immigrants allowed to live in the U.S., and has called for erecting a Pacific-to-the-Gulf electrified border wall.
"Immigration is a fundamental part of America's heritage, and is essential to the growth and prosperity of our nation. That's a fact; it's central to our American character. And it's something these ten have forgotten," said Novick.
Immigrants' List (IL) is a bipartisan political action committee dedicated to meaningful immigration reform that unites families, promotes fair employment practices and restores America's welcoming status for those who seek freedom from persecution and a better way of life. IL supports pro-immigration candidates and works to defeat those who use fear and deception to spread an anti-immigrant agenda.
To learn more about Immigrants' List, or get active in the grassroots movement to reform our immigration laws by electing pro-immigration candidates, visit www.immigrantslist.org, or email info@immigantslist.org.
May 4, 2011 at 12:27 PM in Hispanic Issues, Immigration, Minority Issues | Permalink | Comments (2)
Wednesday, April 13, 2011
4/21: UUA President to Speak in Albuquerque on Immigration as a Moral Issue

From First Unitarian: On Thursday, April 21, 2011 at 7:00 PM, the Rev. Peter Morales, President of the Unitarian Universalist Association, will visit Albuquerque to kick off a 14-month campaign of study and action on immigration policy and practices at First Unitarian, part of the denomination's nationwide focus on immigration as a moral issue. The event is open to the public.
Rev. Morales will give a talk about "Immigration as a Moral Issue" at the First Unitarian Church, located at 3701 Carlisle Blvd. NE, in Albuquerque at 7:00 PM. There will be live music and a reception generously hosted by the Penguin Family.
"We are not engaged in a political struggle. The issue of immigration is not ultimately about public policy. This is a struggle for our nation's soul," Morales says.
The denomination is holding its annual General Assembly as a Social Justice assembly in Phoenix, AZ in June 2012, with the issue of immigration front and center. Several thousand are expected to attend.
April 13, 2011 at 09:41 AM in Events, Faith Community, Immigration | Permalink | Comments (0)
Monday, April 04, 2011
Photos and Videos: César Chávez March and Festival in Albuquerque with Dolores Huerta

Click for larger version or photo album
This past Saturday, the 18th Annual César Chávez Day March and Festival was held at the National Hispanic Cultural Center in Albuquerque. There was a large turnout of people from all walks of life and a diversity of ethnic backgrounds who are all bound by at least one thing -- a dedication to honoring the heroic labor and civil rights organizer and leader, and keeping his nonviolent activist mission alive in a new era of attacks on working people, minorities and collective bargaining itself.
César Chávez, who passed away on April 23, 1993 at age 66, founded the National Farm Workers Association in 1962, later to become the United Farm Workers - the UFW. Chávez worked in tandem with fellow activist Dolores Huerta, a co-founder of the union, who was this year's honored guest at the Albuquerque events.
Dolores -- now an energetic, passionate and active 81 years young -- has carried forward the work she started with Cesar, and expanded her activism to include advocacy on a variety of civil rights, economic and social justice issues over the years. She now heads the Dolores Huerta Foundation, which is dedicated to inspiring and motivating people to organize sustainable communities to attain social justice.
The march and festival were organized by the Recuerda a César Chávez Committee, whose mission is to educate our youth and communities about the legacy, life and work of the great American civil rights leader, César Chávez. You can follow the group's activities on Facebook.
After the march, participants gathered to celebrate the historic legacy of César Chávez with food, dancing, entertainment and more at the NHCC's Plaza de Major, including activities for kids and booths with local merchants and more information about a number of causes. Also addressing the crowed were a variety of speakers including Dolores Huerta, Rep. Martin Heinrich, Rep. Ben Ray Lujan and City Councilor Rey Garduno. (See videos below.)

Rep. Heinrich introduces Dolores Huerta

Rep. Ben Ray Lujan talks to crowd
In her remarks (see video below), Dolores Huerta thanked all involved in organizing the events, as well as the New Mexico Legislature -- especially the Senate -- for defeating anti-immigrant legislation and stopping New Mexico from becoming another Arizona. She said, "New Mexico has always been a very, very different place. New Mexico has always had a very different kind of politica. The politics here have always been different. New Mexico has always been ... a place of humanity, of caring, a very spiritual place where people really care about each other, regardless of your immigration status," she said.

Dolores Huerta addresses the crowd
"New Mexico is a state that unifies Mexico and the United States. Here is where it combines," she continued. "We are all proud to be New Mexicans ... I was born here, my parents were born here, my grandparents were born in New Mexico. So we are very proud of this state ... I hope that you keep marching and organizing. We have to go from the march in the street to the march in our neighborhoods. We've got to go out and organize our neighborhoods so we can be even stronger than what we are right now so when we come to the elections in 2012 it's going to be a different picture."
"We cannot have politicians that are elected that are against teachers, Dolores said. "How can anybody even run for office and be against our teachers? That is absurd -- it's obscene. When they are against our teachers, they are against our students, and we know that if we do not have an education ... the greedy and the powerful are the ones that rule." 
"We're going to fight for our labor unions also," she said, "because we know if we do not have organized labor, then we don't have a democracy. The unions are the only ones that can get the money from the very wealthy to the working people ... Si, se puede, we can do it!"
"It's not enough to vote anymore," Huerta cautioned. "Every one of us that is here ... we can change an election. We can get on the telephone. We can walk. We can knock on doors ... This is the way we keep César's legacy alive ... todos juntos! ... Join our movement. We are a movement and we're gonna continue this fight for justice, for equality for everybody." She encouraged people to visit her foundation's website and Facebook page, and stay involved.
Click to see all the videos from Saturday's events.
All videos and photos by M.E. Broderick.
April 4, 2011 at 11:48 AM in Civil Liberties, Economy, Populism, Education, Events, Hispanic Issues, History, Immigration, Jobs, Minority Issues | Permalink | Comments (1)