Thursday, September 29, 2011
Second UNM C-SVED Panel Discusses Presidential Electoral College Versus National Popular Vote

The UNM Center for the Study of Voting, Elections and Democracy (C-SVED) held its second of three Citizen Panel meetings yesterday in Santa Fe to discuss and compare the current Electoral College system with a new approach, the National Popular Vote Initiative. Guests at Wednesday's meeting included the New Mexico Secretary of State, Dianna Duran, Senators Rod Adair and Peter Wirth, and State Legislators Nate Gentry and David Doyle. In addition to these guests, Citizen Panel members, including County Clerks from four New Mexico counties and multiple citizens and citizen groups, grappled with the idea of changing the way we vote for president to a national popular vote.
"We have brought Democrats and Republicans together to discuss this important issue," said Prof. Lonna Atkeson, director of C-SVED. "This is not a partisan issue, but one that affects all citizens."
Representatives of the National Popular Vote Initiative (NPVI) participated in the Citizen Panel discussion, arguing that New Mexico should join eight other states and the District of Columbia, in adopting legislation that would create a multi-state compact.
According to the C-SVED, yesterday's Citizen Panel discussion focused on the creation of the multi-state compact, the members of which would award their Electoral College votes to the presidential candidate who received the most popular votes nationally. The Electoral College would remain intact under the proposed compact, but would change the Electoral College from an institution that reflects the voters' state-by-state choices (or, in the case of Maine and Nebraska, district-wide choices) into a body that reflects the voters' nationwide choice.
Specifically, the proposed compact would require that each member state award its electoral votes to the presidential candidate who received the largest number of popular votes in all 50 states and the District of Columbia. Eight states and the District of Columbia have adopted such legislation (Vermont, Maryland, Washington, Illinois, New Jersey, Massachusetts, California and Hawaii), which represents 49% of the electoral votes necessary to elect the president.
At the completion of this process, the Citizen Panel will summarize its findings and publish a report which will be presented to Secretary of State Diana Duran, members the New Mexico Legislature and to Governor Susana Martinez. The final Citizen Panel meeting is scheduled for Las Cruces in November, time and loca­tion TBA.
Videos of the Panel's first and second meetings, as well as other related materials, are available at: www.unm.edu/~atkeson/center/csved.html.
Direct questions to Professor Lonna Atkeson (phone: (505)-277-7592, email: atkeson@unm.edu).
September 29, 2011 at 06:21 PM in 2012 General Election, Election Reform & Voting, Events | Permalink | Comments (1)
Tuesday, September 27, 2011
9/28 in Santa Fe: Electing the President -- the Citizen Panel
From the UNM Center for the Study of Voting, Elections, and Democracy (UNM C-SVED): With a Presidential election just over one year away, there are major events happening that may change the way we select our President. In Pennsylvania and Nebraska, legislators are getting national headlines as they consider altering the method by which their states' Presidential electors are chosen. Nationally, a national popular vote movement has quietly amassed 49% of the electoral votes it needs to change the method of electing Presidents. New Mexico must be heard in this important, national debate.
UNM C-SVED has organized a panel of over 20 New Mexico election leaders, including County Clerks, representatives of the New Mexico Secretary of State, Legislators, business people, students, and community activists to analyze this issue and present its conclusions on what potential changes mean for New Mexico and our nation.
The panel, which includes Republicans such as New Mexico Republican Party Attorney Paul Kinsel, and Lincoln County Clerk Rhonda Burrows and Democrats such as Bernalillo County Clerk Maggie Toulouse Oliver, and Dona Ana County Clerk Lynn Ellins, held its first meeting on August 31. During a spirited and in depth discussion among all members, the panel received a history lesson on how the electoral college was formed, how the Constitution deals with it and how states have changed the way elections and Presidents have been chosen throughout the years.
The next meeting will be held in Santa Fe on Wednesday, September 28, from 10:00 AM to 1:00 PM at the Joseph Montoya Building, 1100 S. Saint Francis Drive, in the Bid Room. The media and the public are encouraged to attend the meeting.
Is this any way to choose a President?
Among the facts presented at the panel's first meeting:
The Constitution left the selection of electors to the states. There is no constitutional right to vote for President, electors do that, and there is NO constitutional right to vote for electors.
Electors are chosen by political parties and they meet after a Presidential election to select the President. There is no guarantee that they will vote for the candidate they are supposed.
Four times in our history, the winner of the popular vote lost the Electoral College.
In Presidential elections, it is not one person, one vote. A vote in one state isworth more or less than one vote in another state. In many states most people feeltheir votes don't matter at all.
In Santa Fe on September 28, the panel will mostly focus on the national popular vote alternative plan and reviewring in depth how it would operate and function. We will:
Introduce the concept of state compacts
Present the national popular vote plan
Examine the mplementation of the national popular vote
Examine how would the national popular vote system be administered
"This is not a partisan issue" said Professor Lonna Atkeson, Director of C-SVED. "Both parties have benefited from the current system and both have suffered. I hope we can come together, both Republicans and Democrats ,and agree on what is best for democracy."
C-SVED will conduct one final panel meeting in November. After the conclusion of its 3rd meeting UNM C-SVED will prepare a summary of the panel's findings and present it to the New Mexico Secretary of State -- who is charged with reviewing the national popular vote and the current system and then report her findings to the New Mexico Legislature. It will also present its findings to the public and the media.
Direct any questions to Professor Lonna Atkeson (phone: (505)-660-8976, email: atkeson@unm.edu).
September 27, 2011 at 10:17 PM in 2012 General Election, Election Reform & Voting, Events | Permalink | Comments (0)
Tuesday, August 30, 2011
8/31: UNM Center to Host Forum on Electoral College; Similar Forums in Santa Fe, Las Cruces in Coming Months
From Benson Hendrix, UNM:
The Uni­ver­sity of New Mex­ico Cen­ter for the Study of Vot­ing, Elec­tions and Democ­racy (C-SVED) is pro­vid­ing a forum for the pub­lic to debate the impor­tance of the Elec­toral Col­lege and its effec­tive­ness in mod­ern elec­tions on Wednes­day, Aug. 31, from 10 AM-1 PM at the UNM Con­tin­u­ing Edu­ca­tion Building's Room H.
In March 2011, the New Mex­ico State House passed House Memo­r­ial 056, which asked the Sec­re­tary of State to study and report on how the cur­rent Elec­toral Col­lege sys­tem and the national pop­u­lar vote sys­tem com­pare. Absent from the House Memo­r­ial is pub­lic dis­cus­sion and debate about the Elec­toral Col­lege and its effec­tive­ness in mod­ern soci­ety. This forum is one of a series of pre­sen­ta­tions over the next three months, dur­ing which the pub­lic will be given an oppor­tu­nity to pro­vide input on this topic.
This issue is becom­ing a crit­i­cally impor­tant topic as nine states total­ing 132 elec­toral votes –- nearly half the total of 270 needed to win the pres­i­dency –- have already passed laws to appor­tion their elec­toral col­lege votes to the win­ner of the national pop­u­lar vote. New Mex­ico and its cit­i­zens must have their voices heard in this impor­tant debate about how our nation will choose its President.
As the Sec­re­tary of State's office pre­pares its report, C-SVED is pro­vid­ing the pub­lic with an oppor­tu­nity for input and dis­cus­sion of the pol­icy con­sid­er­a­tions that ought to be pre­sented to key pol­icy mak­ers in state government.
C-SVED has assem­bled a Cit­i­zen Panel to for­mu­late pol­icy con­sid­er­a­tions on this issue. The Cit­i­zen Panel is com­posed of inter­ested cit­i­zens, elec­tion admin­is­tra­tion prac­ti­tion­ers, leg­is­la­tors and oth­ers inter­ested in how elec­tions are con­ducted. The Cit­i­zen Panel will meet three times, once a month in August, Sep­tem­ber and Octo­ber. The point of each meet­ing will be for panel mem­bers to learn about the Elec­toral Col­lege and to dis­cuss the local and national impli­ca­tions of the cur­rent sys­tem and alter­na­tive systems.
From these meet­ings C-SVED will issue a report, which panel mem­bers will be encour­aged to sign in con­cur­rence, or in dis­sent, as a way to build some knowl­edge and inter­est around this issue. The report will be pub­licly released by the Center.
"As Thomas Jef­fer­son said while craft­ing this country's found­ing doc­u­ments, it is impor­tant for us to re-examine insti­tu­tions of gov­er­nance in light of our chang­ing soci­ety and cir­cum­stances," said Pro­fes­sor Lonna Atke­son, Direc­tor of C-SVED. "We honor this guid­ing prin­ci­ple as we engage in the Cit­i­zen Panel discussions."
The meet­ings will be held:
Albu­querque on Wed. Aug. 31 from 10 AM – 1 PM
Uni­ver­sity of New Mex­ico Con­tin­u­ing Edu­ca­tion, Room H
Santa Fe on Wed. Sept. 28, from 10 AM – 1 PM
Loca­tion TBA
Las Cruces on Thurs. Oct. 13, from 10 AM – 1 PM
Loca­tion TBA
For more infor­ma­tion, please con­tact UNM pro­fes­sor Lonna Atke­son at (505)-660‑8976, or atkeson@unm.edu.
August 30, 2011 at 12:59 PM in Election Reform & Voting, Events | Permalink | Comments (0)
Monday, August 29, 2011
Comment Now on BernCo Clerk's Voting Convenience Center Proposal
Bernalillo County Clerk Maggie Toulouse Oliver is rolling out her proposal that the Bernalillo County Commission implement Voting Convenience Centers (VCC) in lieu of precinct-specific locations for the Primary and General Elections in 2012. VCC's are similar to Early Voting Centers in that any voter can obtain his or her appropriate ballot and vote at any VCC he or she finds to be convenient. Each VCC will have the ability to print out a ballot that contains the proper listing of candidates, ballot questions, etc., for any precinct in the county where a voter resides.
"Legislation was passed last year to allow all Clerks in New Mexico the option of implementing Voting Convenience Centers," said Clerk Toulouse Oliver in a statement released today. "My staff and I have prepared a detailed proposal and we are seeking input from the public in an effort to make certain that we have incorporated all essential elements."
"Our analysis shows that VCCs will be more convenient while cutting costs for county taxpayers and voters. The 65 locations will be strategically located throughout the City and County and will be easily accessible. Having 65 locations instead of the traditional 172 on election day will cut down significantly on manpower and supplies, resulting in a potential savings of upward of $1 million dollars," she continued. "More and more voters are taking advantage of Early Voting and VCCs are a logical extension."
Members of the public can view or print the proposal on the front page of the website at www.bernco.gov or click here for a direct link. Comments, questions or concerns can be sent via e-mail to votingconvenience@bernco.gov or you can call 468-1291.
The Clerk will also be hosting a public forum to present the proposal on Thursday, September 22, 2011 beginning at 6:00 PM in the Chambers at One Civic Plaza, NW.
The proposal will be presented to the Board of County Commissioners for final approval in October.
August 29, 2011 at 04:36 PM in 2012 General Election, 2012 Primary Election, Bernalillo County, Election Reform & Voting | Permalink | Comments (7)
Tuesday, August 09, 2011
8/10: Young Dems Team Up With DPBC to Register Young Voters
From YDNM:
On August 10, 2011, members of Young Democrats of New Mexico (YDNM) and Democratic Party of Bernalillo County (DPBC) will set-up non-partisan voter registration tables at selected APS high schools in order to register students who will be eighteen years old on or before Election Day 2012.
"Registering young people is essential to building and maintaining a healthy democracy. My team will be there to help," stated YDNM President Benai Padilla.
Young voters have been voting in increasing numbers in recent elections. There was a 103% increase in young voter turnout in 2008 relative to 2004 during the primary elections for President. Youth voter turnout for the 2008 election was 51%, a 11% increase from the year 2000. According to the Center for Information and Research on Civic Learning and Engagement (CIRCLE), an estimated 22 million voters in America were under the age of 30 in 2008.
"We want to make sure that the increasing trend in young voters continues," said Padilla. "Our generation is one of the most civically engaged in years, and its our responsibility to keep up the momentum."
Individuals interested in helping out are encouraged to contact the Democratic Party of Bernalillo County at 505-830-3650 ext. 11.
August 9, 2011 at 08:30 AM in Democratic Party, Election Reform & Voting, Youth | Permalink | Comments (0)
Wednesday, August 03, 2011
Stephanie DuBois Guest Blog: Many Concerns About Today's Dem Party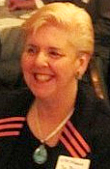 This is a guest blog by Stephanie L. DuBois of Tularosa, who is a life-long Democrat who recently ran for New Mexico Public Regulation Commissioner.
I am a 65-year-old Democrat and activist and have been for many years. I am presently the CD2 vice-chair for the State Democratic Party, my 5th term. I am a dog groomer and trainer. I am a certified mediator for Magistrate Court,volunteer. I have run for various offices unsuccessfully, but at least I made sure a Democrat was running. I am an American, a patriot and the daughter of a Pearl Harbor survivor.
I moved to Deming, New Mexico in 1978. I now live in Tularosa and have for 21 years. I had always been involved in politics in one way or another in my native state of New York -- not New York City but Long Island -- specifically, a town called Miller Place, three miles east of Port Jefferson where the ferry went to Bridgeport, Connecticut.
My parents and grandparents were Democrats and, at age 21, I registered as a Democrat as well. I have been a registered Democrat ever since. I have voted in any and all elections where I was eligible to vote -- school, county, city, etc. I have now lived in New Mexico for 33 years.
Ladies and gentlemen I don't know about you, but I am very concerned about our state and our state politics and the direction we are headed.
My county of Otero was pretty much Democratic when I moved here in 1990. Within what seemed to be overnight, we became and still are totally Republican and we now have the unsolicited voice of the bogus "tea party." To be fair, I do like the fact that they question their elected officials. They even go so far to give them ultimatums to make sure they carry out the tea party agenda. When the tea party demonstrates, they make sure to wear or carry a firearm to punctuate their position.
I have many concerns regarding voting, redistricting and the protection and security of our public records -- which should be just that, public. We, as Democrats (and I am talking about real Democrats -- not those who use the Democratic Party for their own personal gain but then embrace Republican philosophies and values), should be watching out for the good of our Party. I think our Party -- the Party of Roosevelt, Kennedy and Clinton -- has been infiltrated by moles, Republicans pretending to be Democrats who undermine our Party from within. Are there any real Democrats who will defend our values, civil rights, Social Security, Medicare, etc. out there now?
A couple of things are happening that really scare me -- and I don't scare easily.
Senator Rod Adair: Conflict of Interest
One is the acceptance by Democrats of a situation that allows a state senator to form a consulting company that bids on county contracts to draw their county lines as part of redistricting. He has received, just from two counties that I know of to date, $34,000. However, no one feels this is a conflict of interest.
Senator Rod Adair (R-Roswell), the senator in question, has also garnered contracts from at least two other counties that I know of. When questions about a possible conflict of interest were raised, the answer I saw was, it is a citizen legislature there are bound to be conflicts of interest because the legislators all have jobs outside of their elected positions. That quote was from Secretary of State Dianna Duran, who was a state senator working in the Otero County clerk's office for many years.
Dianna Duran: Answer These Questions
Now today, as Secretary of State, Duran has the power to turn 64,000 voter files over to the State Police to investigate possible voter fraud. She has by-passed the county clerks' offices as the most obvious place to check voter records and not cost tax payers any additional monies. The Democrats have not questioned the impact this will have on us the taxpayers and citizens of New Mexico.
Questions that should be asked include: Are these documents protected? Are they secure? Is your or my name among those documents under investigation? I think we, the people, have a right to know. The only information on a voter card that is not for public knowledge is the person's birth date and phone number. Everything else is public.
Dems Need to Speak Out Publicly
The office of Secretary of State is very powerful, as we found out in the selection of George W. Bush in the Bush/Gore election in Florida. Katherine Harris had a great deal of influence over that election and the eventual outcome with Bush being selected. We don't ever want this Secretary of State to have that kind of influential power.
In states across the country where governors are Republican and Republicans control the secretary of state offices, there is a movement to make sure that minorities and  Democrats generally have a much more difficult time voting. In these states they are instituting things like shortening the time you can register to vote and requiring picture ID. Some of these over-the-top requirements are akin to the old Jim Crow laws that were in effect requiring a poll tax for African Americans who wanted to vote.
We, as Democrats in New Mexico, need to stand together and speak out strongly to make sure that this Secretary of State is not going to run over our elections and make rules that will keep even one person from being able to vote. We can't do that by remaining silent.
I think we need press conferences letting the public know that the Democratic Party is not going to stand quietly by while Republicans and "tea baggers" take our rights away from us -- rights that our fathers and grandfathers thought they were fighting for. I think we should demonstrate in front of the Secretary of State's office and the Governor's office and let them know in no uncertain terms we are not going to stand for them messing with our voting rights.
We are Americans. We are patriots. We won't be silenced!
This is a guest blog by Stephanie L. DuBois. If you'd like to submit a piece for consideration as a guest blog, contact me by clicking on the Email Me link at the upper left-hand corner of the page.
August 3, 2011 at 11:20 AM in Democratic Party, Dianna Duran, Election Reform & Voting, Guest Blogger, NM Legislature 2011, NM Secretary of State, Otero County, Redistricting, Right Wing | Permalink | Comments (3)
Wednesday, July 20, 2011
ACLU-NM Sues Secretary of State Dianna Duran for Violating Open Records Law

Gov. Susana Martinez and her GOP cohorts in New Mexico -- like Secretary of State Dianna Duran -- seem to really get off on talking a good game about the importance of government transparency, but all too often they don't follow their own advice about how an open government should operate. Is "transparency" just another handy buzzword to use within their never-ending campaign mode that seems to be a continuing substitute for actually governing the state and working to solve the myriad of genuine problems we face? Sure seems like it.
One more example of their hypocrisy: Today, the American Civil Liberties Union of New Mexico (ACLU-NM) filed a lawsuit in the Second Judicial District Court against Secretary of State Dianna Duran, alleging that she violated open records law by concealing public information regarding alleged voting irregularities. On March 15, 2011, as the legislature debated controversial voter ID legislation, Duran announced her office had uncovered proof that 37 undocumented immigrants cast ballots in New Mexico elections.
The following day, the ACLU-NM filed an Information and Public Records Act (IPRA) request to independently verify these serious allegations. Duran's office unlawfully concealed many of the requested documents, claiming "executive privilege," and redacted many emails so heavily that they were rendered useless.
"These sorts of hit-and-run allegations are reckless and irresponsible," said ACLU-NM Executive Director Peter Simonson. "Without offering any proof, the Secretary of State has undermined the public's confidence in our elections system while hiding the evidence for her claims behind the cloak of executive privilege."
On rare occasions and under narrowly defined circumstances, government officials are permitted to withhold some types of information under "executive privilege," according to the ACLU-NM. However, in recent years officials have abused executive privilege, using it to conceal public information that could prove embarrassing or politically inconvenient. In her first executive order as governor, Susana Martinez severely limited the use of executive privilege, proclaiming that "access to public information should be the rule, and denial thereof the exception…"
Duran made the exception the rule, making liberal use of executive privilege to withhold public voting records and official correspondence from the ACLU-NM and several journalists. In a response to journalist Heath Haussamen's attempt to acquire these same records, the New Mexico Tax and Revenue Department affirmed Duran's improper use of executive privilege, stating:
"We should be clear it is our understanding that these same emails were requested from the Secretary of State and they chose to assert executive privilege over some or all parts of these emails. The Department does not feel executive privilege can be asserted, or would appropriately apply over these emails."
"It is disappointing that our Secretary of State would go to such extraordinary lengths to hide important public records from New Mexicans," said ACLU-NM Staff Attorney Alexandra Freedman Smith. "Governor Martinez promised that her administration would usher in a new era of openness and transparency in New Mexico government. It's a shame that Diana Duran does not share the governor's commitment."
Staff Attorney Alexandra Freedman Smith, Co-Legal Director Maureen Sanders and Cooperating Attorney Ed Macy represent the ACLU of New Mexico in this case.
A full copy of the ACLU-NM legal complaint against is available online: ACLU v. Duran
Where's the Beef, Dianna?
This past Friday, SOS Duran was grilled by members of the legislature's Courts, Corrections and Justice interim committee about her allegations that she had "proof" that 37 undocumented New Mexicans fraudulently cast ballots in elections in the state. She was also confronted about her decision to turn over 64,000 names of people she characterized as potentially fraudulent voters to the Department of Public Safety with the implication that criminal acts had been committed.
Duran suddenly claimed she wasn't really looking for "voter fraud" in these instances, but merely trying to make sure New Mexico's voter rolls were accurate. This despite her numerous accusatory statements in the past clearly claiming she had uncovered extensive "voter fraud" -- especially among New Mexico's immigrant population. 
Of course if Duran were really trying to find the facts -- instead of using the same dog-whistle tactics employed by Gov. Martinez to rile up the right-wing tea party crowd about those nasty immigrants -- she would be all for revealing the "proof" she has cited -- as well as using the expertise of the state's county clerks to get at the truth. Instead she seems determined to drag her feet as long as possible so she can keep nurturing wedge issue angst without having to show the public any real evidence to back up what she is alleging. As is often the case, her lies are now turning back on themselves to the point that she seems to be backtracking on her VOTER FRAUD! claims. Has she lied herself into a corner?
Even the right-wingers on the Albuquerque Journal editorial board are incensed over her behavior. In an editorial published this past Sunday, the board took Duran to task in no uncertain terms for her refusal to turn over documents the public has a right to see unless they are "redacted" to the point of nothingness.
Duran has surely heard the well-worn phrase "seeing is believing." And seeing her office redact line after line after line in letter after letter in her investigation of irregularities in voter files does not position her in the eyes of the public as the champion of transparency she claimed to be while campaigning.

... Duran's office claims releasing the information now "will compromise the Secretary of State's decision-making process." She says she will release some of it after her investigation is complete. That's not executive privilege; that's situational censorship [emphasis added].
It's long past the time that SOS Duran should be showing us the "beef" to back up her claims, or admitting she basically made the whole thing up to score political points. Let's hope that the ACLU-NM complaint can pry some of the documents in question out of Duran's office so that at least some of facts in this matter can see the light of day.
July 20, 2011 at 02:52 PM in Civil Liberties, Dianna Duran, Election Reform & Voting, Legal Issues, NM Legislature 2011, Susana Martinez, Transparency | Permalink | Comments (0)
Wednesday, July 13, 2011
Dianna Duran Presentation on Voter Registration Investigation Set for 9AM Friday Before Courts, Corrections and Justice Interim Committee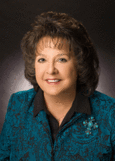 New Mexico Secretary of State Dianna Duran is still withholding information related to her "investigation" of 64,000 cases of possible "voter faud" -- claiming "temporary" executive privilege allows her to continue to withhold the release of the information to the public. The investigation, such that it is, involves comparing voter registration rolls with Moter Vehicle Division and Social Security records to find errors that may indicate illegal voter registrations. The State Police have been changed with conducting criminal investigations on any suspicious records that turn up.
As a number of county clerks and others have pointed out, such a list comparison is likely to produce numerous instances of minor differences due to things like voters using slightly different names to register to vote and register their cars, or innocent errors caused by data entry mistakes, etc. Duran, however, has continually suggested that she's dug up proof that there are tens of thousands of illegal registered voters -- and of course she just happens to believe they are probably nasty "illegal aliens" who are abusing the system. Their real aim is to suppress voting, especially by minorities.
Right. Goes right along with Governor Susana Martinez's eternal media campaign using immigration as a wedge issue to rile up voters and give her an opportunity to act tough, like an ex-prosecutor should. Making "voter fraud" accusations has become a jaded tradition within right-wing political circles despite that fact no real evidence of widespread abuse of the registration system has ever been found.
Criticism from Open Government Leader
As reported in the Albuquerque Journal, Duran is getting some blow back on her "temporary" executive privilege claim from a highly respected open government group:
New Mexico Foundation for Open Government executive director Sarah Welsh said Monday that a temporary withholding of information goes against the purpose of executive privilege, which allows officials to withhold records relating to the formulation of public policy within an agency to protect candid assessments from top advisers.

If the exception is meant to protect advisers who need to give honest advice on how to proceed without fear of appearing in the news media, then executive privilege redactions should be permanent, she said.

"The bottom line is that information delayed is information denied," Welsh said.
Duran has exercised what she claims is executive privilege by redacting, or blacking out, large portions of the correspondence about the investigation released to the Journal as the result of an Inspection of Public Records request. As the Journal article notes, the redactions were extensive, including most of many emails between Duran's staff and officials of the state Taxation and Revenue Department.
Time to Grill the SOS
Duran is scheduled to appear before the the Interim Courts, Corrections and Justice legislative committee this Friday in Albuquerque to make a presentation on this issue. The meeting will be held at 9:00 AM on July 15, at the Probation Services Office of the Children, Youth and Families Department, located at 1031 Lamberton Place NE. The public is welcome to attend, and can comment during time reserved at the end of the meeting (see agenda).
Let's hope that legislators and the public put the pressure on Duran during the hearing to get some basic questions answered about her dubious investigation. For instance,
SOS Duran made a significant push before the House Voters and Elections Committee during this year's legislative session claiming that she had evidence that NM elections have been compromised. She claimed to have evidence of 37 undocumented immigrants voting illegally.  Where does this case stand?  Can she substantiate these claims? Where is the transparency? 
Why has the 64,000 turned into a criminal investigation when she claims this is an administrative issue? 
Why have the county clerks been excluded from this effort? 
Is it an efficient use of state resources for DPS to investigate this case?
Duran keeps making rather wild-eyed claims about uncovering nefarious registration behavior on the part of undocumented immigrants, but has never revealed the supportive documentation she has allegedly uncovered in the course of what often appears to be nothing more than a witch hunt. Lots of buzz-word talk, but few facts to back it all up.
In reference to the Secretary of State's upcoming testimony, Senator Peter Wirth stated, "The committee is very interested in hearing the legal basis for the Secretary of State's decision to engage the State Police in election matters and why she believes New Mexico has been violating federal election law."
It's about time Duran was required to release the information about the investigation that she has no legal right to keep secret, as well as provide truthful answers about how and why the investigation is being conducted. After all, the Martinez administration has touted its dedication to transparency and open government -- so let's see some of that happening in terms of this "voter fraud" debacle.
July 13, 2011 at 02:56 PM in Dianna Duran, Election Reform & Voting, Events, Immigration, NM Legislature 2011, Susana Martinez, Transparency | Permalink | Comments (4)
Thursday, June 16, 2011
Stephen Jones: Carry on the Fight for Voting Rights
This is a post by contributing writer, Stephen Jones, of Las Cruces, New Mexico.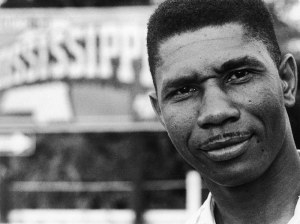 A few hours after President John F. Kennedy called on Congress to pass comprehensive Civil Rights legislation in 1963, Medgar Evers, the field secretary of the Mississippi chapter of the NAACP, was gunned down outside his home in Jackson, that state's capital city, the victim of a racist assassin. Evers died with his pockets filled with voter registration applications, soaked with the fallen civil rights leader's blood. A combat veteran who fought in France and Germany during World War II, Medgar Evers was buried a few days after he was murdered, on June 19, 1963, forty-eight years ago this coming Sunday, with full military honors at Arlington National Cemetery outside Washington, D.C. 
In 1963 Medgar Evers paid the ultimate price for demanding the fundamental right guaranteed every citizen, everywhere; the right to register and vote. Today, less than half a century later, that basic democratic right of all citizens, eighteen years of age and older, under law, is under attack once again, here in New Mexico and across the United States. From the proposed legislation that would require voters to produce photo identification at the polls that is cropping up in many states across the country, including our own, to the proposal by Wisconsin's extremist governor, Scott Walker, to strip college students of their right to the ballot box, attempts to disenfranchise average Americans has reached a level that hasn't been seen since Medgar Evers' time.
A GOP Pattern of Minority Voter Suppression
Newt Gingrich, a Republican aspirant for the White House and a former Speaker of the House of Representatives, has shamefully called for the return of poll tests, a practice made illegal by the 1965 Voting Rights Act. Due to historical patterns of illegal voter suppression in the Jim Crow era, including phony "literacy" and other so-called ballot access tests, the 1965 landmark legislation outlawed such practices, nationally. Two of our neighboring states, Texas and Arizona, remain under special provisions of the Voting Rights Act that require those states to "pre-clear" any state legislative attempt to change "any voting qualification or prerequisite to voting, or standard, practice, or procedure with respect to voting" by the Federal Justice Department and a three-judge panel of the District Court of the District of Columbia.
Only a few years ago, under the cynical and corrupt leadership of Karl Rove and others, the GOP sought to politicize U.S. Attorney's offices in a number of states, including in New Mexico, alleging that those federal attorneys were failing to bring prosecutions over a pattern of "voter fraud" that didn't exist. The Rove assault was a brazen attempt to specifically suppress the votes of Hispanic and African American citizens.
Despite Rove's departure, the GOP continues to engage in an ongoing pattern of voter suppression and intimidation, resulting in numerous prosecutions of local Republican leaders around the nation for their attacks on citizenship rights. Notoriously in Florida, African American voters were denied their right to vote when GOP officials wrongly, and illegally, challenged voters off the registration rolls as "former felons."  The criminal challenges were made not on evidence -- no such evidence existed -- but rather by broadly cherry-picking voters off the rolls through the use of computer modeling, targeting specific classes of voters by neighborhood demographics, by age and by ethnic surname.
Duran, Martinez Try Suppression
Attempting to pass a voter suppression bill in the New Mexico Legislature earlier this year, New Mexico Secretary of State Dianna Duran and Governor Susana Martinez claimed evidence of thirty-seven illegal voter registrations. Evidence to back up the claim vanished when the bill died in the legislature. Undeterred, Duran has subsequently flagged 64,000 New Mexicans, more than five percent of our registered voters and over ten percent of the citizens who cast votes in last year's general election, to be "investigated" by state police. 
Remember Sacrifices, Fight Back
The right of citizens to register and vote is sacrosanct. Voter suppression and intimidation is un-American. Efforts to return to a time when many of us were stripped of our central right to engage in democratic decision-making must be turned back, and we all need to be alert to the present danger. We need to act to protect that fundamental right which belongs to all of us. Forty-eight years after Medgar Evers was laid to rest for standing up for that basic right of citizenship, the right to vote, we need to remember the sacrifices of those who worked and sacrificed to guarantee access to the ballot and the voting booth, and carry on their fight.
To see more posts by Stephen, visit our archive.
June 16, 2011 at 07:04 AM in By Stephen Jones, Contributing Writer, Civil Liberties, Dianna Duran, Election Reform & Voting, Minority Issues, Republican Party, Susana Martinez | Permalink | Comments (5)
Monday, April 11, 2011
4/12: LWVCNM Hosts Talk with Paul Stokes on Voting/Election Issues in the 2011 Legislature

From the League of Women Voters of Central NM: The LWVCNM will host its Evening Unit Meeting on April 12 at the Erna Ferguson Library located at 3700 San Mateo NE in Albuquerque from 6:00 PM to 7:30 PM. Paul Stokes, Coordinator of United Voters of New Mexico will discuss Voting/Election Issues in the 2011 Legislature. All are welcome to attend.
Paul Stokes spent most of his career at Sandia National Laboratories conducting research, development and analysis of technologies for arms control compliance verification and intelligence, and later at the International Atomic Energy Agency conducting nuclear inspection in Iraq, and at the Comprehensive Nuclear Test Ban Treaty Organization developing on-site inspection techniques.
He has been engaged in election integrity activities since the 2004 election, when he worked with national organizations to pursue a recount, followed by support for legal action to investigate the accuracy of voting machines. United Voters of New Mexico was formed to support these activities and to work with the New Mexico Legislature to advance election reform legislation.
Since that time, as coordinator for United Voters of New Mexico, Paul has continued to work with state election officials and the Legislature to bring the uniform use of paper ballots throughout the state, and risk-based audits to verify the accuracy of voting machines.
Stokes is the co-author of an op-ed in today's Albuquerque Journal entitled Partisanship Voting's Biggest Threat.
April 11, 2011 at 11:07 AM in Election Reform & Voting, Events, NM Legislature 2011 | Permalink | Comments (2)
Thursday, April 07, 2011
Bernalillo County Clerk Praises Governor's Action on Election Bills
Bernalillo County Clerk Maggie Toulouse Oliver released a statement saying she was pleased to learn that Governor Susanna Martinez has signed Senate Bill 337, regarding vote centers, and Senate Bill 403, regarding election code clean up.
"The vote centers bill will change the way that elections are conducted in the State of New Mexico," said Clerk Toulouse Oliver. "The bill essentially allows Clerks to establish several 'vote centers' strategically located throughout the County on election day in lieu of the regular 300 to 400 precincts usually located at schools. We worked very hard to get this legislation passed because it will save hundreds of thousands of dollars in manpower and supplies. My staff will be concentrating on a voter education campaign to help residents understand how this change will impact them."
Bernalillo County intends to implement the vote centers for the 2012 election.
"The election code clean up will provide much clearer direction to clerks in terms of procedures during an election," Clerk Toulouse Oliver said. "I would like to thank Governor Martinez for her support."
April 7, 2011 at 08:00 PM in Bernalillo County, Election Reform & Voting, NM Legislature 2011, Susana Martinez | Permalink | Comments (1)
Tuesday, March 29, 2011
UNM Professor Atkeson's Research Results in Election Improvements
Elections in New Mexico have been run with more security and fewer complications in recent years, according to UNM Political Science Professor Lonna Atkeson, as published in her recent report titled, "2010 New Mexico Election Adminis­tration Report" (pdf). The report, released last month, is the third in a series starting with the 2006 election cycle.
Atkeson, who is also a Regents Lecturer and director of the Center for Democracy, said, "The 2010 New Mexico Election Administration Report represents a systematic examination of New Mexico's November 2010 General. Results from the study provide important feedback to on-going efforts at election reform in New Mexico."
The most recent report was supported by the Bernalillo County Clerk, the University of New Mexico's Center for Democ­racy, the College of Arts and Sciences and the New Mexico Secretary of State. Project partners include a number of county clerks including those in Bernalillo, San Juan, Doña Ana, Santa Fe, Lincoln and Curry counties.
"My office is proud to once again support this important work, which provides crucial data to my staff and me. This report will help inform important improvements for our election systems, training and preparations for the upcoming presidential election," said Maggie Toulouse Oliver, Bernalillo County Clerk. "We value our partnership with Professor Atkeson and UNM and look forward to putting this report's recommendations into action."
Many involved in the 2010 research project had experience studying other elections across the United States, including Cal Tech Professor R. Michael Alvarez. Election monitoring team members for Election Day were selected from two of political science's research design courses, the graduate level Introduction to Methods of Political Science Research and the undergraduate Research Methods class. The graduate students and faculty were paired with undergraduate stu­dents into 16 election-monitoring teams.
Atkeson and her lead research assistant, Alex Adams, directed the monitoring teams who visited multiple Bernalillo County voting locations and noted any problems the polling workers might have had setting up the location, any con­cerns of voters or workers during the day of the election and the procedures used to end voting and properly close down the voting location.
The report addresses many different voting issues such as varying the number of poll workers at each location to provid­ing additional staff at heavily trafficked voting locations, and the importance of poll worker training.
One important improvement Atkeson and her teams noted in the 2010 election was the use of "ballots on demand," which Atkeson recommended in her 2008 report.
"In 2008, each early voting location had to have printed versions of all ballot styles on hand -- this was insecure, proce­durally complex and difficult to handle logistically. Ballot on demand for early voting is more secure, less complex, eas­ier procedurally, more environmentally friendly, more cost-effective and can be helpful when last-minute changes to bal­lots are necessary," Atkeson said in the report.
Besides election monitoring the report also examines the attitudes and behaviors of poll workers and voters. For exam­ple, both voters and poll workers were asked about their attitudes toward vote centers. Vote centers are a polling place where any registered voter in the county may vote. The data show that both groups are largely ambivalent toward the introduction of vote centers in New Me ico and that after learning about both their positives and negatives, on average, increased their support for them.
This research project originally started in 2006 as three independent projects, but has become an important on-going tool to analyze the New Mexico election landscape. Since then an expanded project received funding from the Pew Charita­ble Trusts Center for the States in 2008, and from the Bernalillo County Clerk's office in 2010. This continuation of research has allowed Atkeson and her researchers to provide systematic information about elections, what voters think about elections and how poll workers operate across the variety of counties in New Mexico.
"Thanks to feedback from regular voters, poll workers and local election administrators, this research has been very pro­ductive and helpful to New Mexico's continued election reforms," Atkeson said.
March 29, 2011 at 05:17 PM in Election Reform & Voting | Permalink | Comments (1)