Saturday, January 21, 2012
10th Circuit Upholds ACLU Challenge to Albuquerque Sex Offender Ban
Court says 2008 law banning registered sex offenders from all public libraries violates First Amendment.
Friday, in a First Amendment lawsuit brought by the American Civil Liberties Union (ACLU) of New Mexico, the United States 10th Circuit Court of Appeals affirmed that Albuquerque's ban on sex offenders from accessing the city's public libraries is unconstitutional. This decision affirmed the U.S. District Court of New Mexico's ruling that the ban infringed too broadly upon the fundamental First Amendment right to receive information.
"The Tenth Circuit is right in affirming that the City of Albuquerque cannot categorically exclude an entire group of people from a constitutionally protected space," said ACLU-NM Executive Director Peter Simonson. "People have a First Amendment right to receive information in public libraries and the government needs to explicitly justify its actions if it's going to infringe on such a fundamental right."
The 10th Circuit found that, "The First Amendment includes a fundamental right to receive information. By prohibiting registered sex offenders for accessing the City's public libraries, the City's ban precludes these individuals from exercising this right in a particular government forum." The Court further concluded that the City of Albuquerque did not show proper justification for the overly broad and overly restrictive policy.
"When the government wants to restrict rights as fundamental as those protected under the First Amendment, the bar for justification is set very high," said ACLU-NM Cooperating Attorney Brendan Egan. "We do not believe the City of Albuquerque met that obligation, and we are encouraged that one of the highest courts in the nation agrees."
Read the 10th Circuit Court of Appeals decision here.
January 21, 2012 at 05:37 PM in City of Albuquerque, Civil Liberties, Legal Issues | Permalink | Comments (0)
Wednesday, December 21, 2011
ABQ City Council Rolls Back the Energy Conservation Code
This is a post by contributing writer, Lora Lucero, of Albuquerque, New Mexico.

Monday night, as expected, the Albuquerque City Council voted (5-4) to roll back the City's energy conservation code which many of the same councilors had supported in 2009.  (See, Building Code Backpedal by Margaret Wright in The Alibi, October 6-10, 2011, for good discussion of the background.  http://alibi.com/news/38995/Building-Code-Backpedal.html  )
What has changed in the past two years to change their minds and votes?  Politics, pure and simple.  Monday night was a purely opportunistic vote which the building industry and its minions (NAIOP, NM Homebuilders Association, and the ABQ Chamber of Commerce) sought after the state weakened its building code in June.  Both Governor Martinez and Mayor Berry wanted to repeal those "pesky" regulations, to the delight of the building industry.
Why should anyone care about the R-value or the IECC code or whether this or that fixture is required in a new or remodeled building?  As a layperson, I found much of the testimony Monday night very boring.  But one doesn't need to be an electrical contractor or otherwise engaged in the construction business to know that the consequences of the discussion will truly impact the future of my children and grandchildren.
We're not only talking about their future utility bills, but the quality of life and the environment that we're consigning them to with our decisions today. Yep, the city's energy conservation code and climate change are connected. But that's for a future post.
The city's current energy conservation code (which resulted from the work of a task force where the building industry was well-represented) requires more expenditure upfront to obtain higher energy efficiency results over the long-term.  The first home purchaser realizes a direct savings in his monthly utility bill, as well as the final occupant in 30-40-50 years from now.   Paying less to the utility company is a good thing, right?  Not if your focus is on the pocketbooks of those industry folks sitting in the audience.  
And there is the rub. Do elected officials in 2011 have any responsibility for the health and safety of future residents in 2050-2060?   Commonsense and an appreciation of intergenerational justice would demand that they do.  But at least five city councilors (along with the current Governor and the Construction Industries Commission) appear to have blinders on.  Short-term profits tip the scales over the future welfare of those who  aren't sitting in the council chambers.
Council President Trudy Jones made the point that nothing in the ordinance rolling back the city's energy conservation code would prevent a homebuilder from using the highest energy efficiency measures – building a gold-plated home if he wanted. She favored giving the builder the opportunity to choose.  Personal freedoms and a marketplace free from regulatory burden were the chief concerns of these five councilors, not our grandchildren's rights.   The arguments in favor of the rollback were short-sighted at best, and downright disingenuous at worse.  The most cynical argument made during public testimony was the builder who said if the energy conservation code was rolled back, he could then build apartments which would help get the homeless out from under the bridges at night.
Nothing could have changed the vote last night, their minds were set.  The homebuilders should be pleased with the holiday gift they've been given this year.  Our children --- not so much.  I hope a lump of coal goes into the stocking of each of the councilors who decided to ignore the future.
Councilors who voted in favor of rolling back the code included - Don Harris (dharris@cabq.gov), Trudy Jones (trudyjones@cabq.gov), Michael D. Cook (mcook@cabq.gov), Dan Lewis (danlewis@cabq.gov), and Brad Winter (bwinter@cabq.gov)
December 21, 2011 at 04:06 PM in City of Albuquerque, Energy, Environment, Guest Blogger, Lora Lucero, Contributing Writer | Permalink | Comments (0)
Monday, December 05, 2011
MEETING CANCELLED: Vote on Repeal of Albuquerque's Energy-Saving Building Code at City Council Tonight
The Sierra Club has been following this Repeal of Abq Energy Code issue and informing the Albuquerque citizens on it regularly:
The City Council is expected to take its one and only vote tonight December 5th, deciding if Albuquerque will maintain or scrap its 2009 code.
Email Mayor Berry and Albuquerque City Councilors now and urge them to vote NO on the repeal of the landmark 2009 Albuquerque Energy Conservation Code!
It is a shameful waste of public resources to consider scrapping Albuquerque's energy code and to replace it with the state code that remains unfinished and beset by legal challenges.  Meanwhile, other U.S. cities and states are considering adoption of the 2012 International Energy Conservation Code, which reaches the same high level of energy savings as our own code in place since 2009.
Lora Lucero offers this personal appeal to our City Councilors:
Sitting here in my little, warm house thinking about reasons why the ABQ city council should not weaken the city's energy conservation code tomorrow night.
1. The pocket book. Utility rates are only going to rise in the future. Homes built with better energy conservation measures will cost less to heat in the winter, and cool in the summer.
2. The planet. Better energy conservation = less energy demand = less dirty CO2 emissions.
3. The next generation. Homes built today will likely be standing in 2050+. We shouldn't burden our children and grandchildren with unnecessarily higher utility bills.
4. Payback. The investment today will be repaid in a very short time.
What else?
5. Oh yes, because we're not dinosaurs with our heads in the sand.
Lora Lucero describes the inaccuracies in the Abq. Journal on Sunday 12/4:
The Albuquerque Journal ran 3 articles Sunday about the city's energy conservation code. I found them all to be one-sided and biased in favor of rolling back (weakening) the code.
"Facing an Uphill Battle" - Richard Metcalf
"Bill Would Replace City's Energy Code" - Dan McKay
"Energy Code Stifles Remodeling" - Richard Metcalf
I found no mention of the benefits of the energy conservation code to the consumers (lower utility bills) or to the environment (decrease energy demand and lower CO2 emissions).
One article was very misleading (factually incorrect) in stating that the Mayor's proposal to rollback the city's energy conservation code would put the city back to the industry standard: the 2009 International Energy Conservation Code. WRONG! The city would be defaulting back to the state's 2006 code, a standard that results in 30% less energy savings than Albuquerque's code.
I have pasted a letter below written by the author of the city's energy conservation code. He is responding to correspondence from architect Dale Dekker to two city councilors urging them to support the rollback.
Letter From: John Bucholz
Councilors Benton and O'Malley:
I would like to point out facts that were left out of, or glossed-over, in Mr. Dekker's letter.
In Albuquerque, the 2009 New Mexico Energy Conservation Code will not deliver a 14% to 18% energy savings over the 2006 International Energy Conservation Code. This is a weighted average of savings from all climate zones in the United States; Alaska to the Florida Keys. In Albuquerque – climate zone 4 – the difference in energy savings between the 2006 International Energy Conservation Code and the 2009 International Energy Conservation Code is 11.6%. This is for residential buildings only. It is not applicable to apartment buildings over three stories, hotels (of any height) or commercial buildings. Furthermore, this is without New Mexico's amendments which will further reduce energy savings. If New Mexico amends the duct leakage limits in the 2009 International Energy Conservation Code (a definite possibility) residential energy savings plummet to 4%.
For apartment buildings over three stories, hotels, and commercial buildings in Albuquerque, the difference in energy savings between the 2006 International Energy Conservation Code and the 2009 International Energy Conservation Code is 3.5%; negligible savings that could be further reduced by New Mexico amendments.
There is no 2009 New Mexico Energy Conservation Code. As an appointed member of the New Mexico Construction Industries Commission, Mr. Dekker knows this better than most. New Mexico's final amendments to the 2009 International Energy Conservation Code are unknown. Any statements regarding the energy savings potential of the 2009 New Mexico Energy Conservation Code are merely conjecture. Albuquerque will be buying the proverbial "pig in a poke" by repealing the Albuquerque Energy Conservation Code, a code that has been in effect for two years, and adopting an unfinished state code that City Council has no power to influence. Until such time as the state does adopt a 2009 International Energy Conservation Code, and for six months thereafter, the 2006 International Energy Conservation Code will be the minimum standard. A standard that delivers 30% less energy savings than Albuquerque's code!
Of all the variables that impact initial construction costs of apartment buildings (land prices, land-use policies, infrastructure costs, development fees, zoning codes) the added cost of complying with the Albuquerque Energy Conservation Code is at the bottom of the list. It is the only one that pays for itself, and it is the only one that makes rental more affordable by reducing utility bills. The Albuquerque Energy Conservation Code makes rental more affordable.
Albuquerque has not lost an apartment project to Rio Rancho because of the Albuquerque Energy Conservation Code. To say that it will is mere speculation. Compliance with the Albuquerque Energy Conservation pays for itself, it puts money in people's pockets by reducing utility bills and it improves the livability of our city. These are documented facts. Reasonable is retaining a code with proven advantages that has been in effect for two years. Repealing it based on speculation and replacing it with an unfinished code that would cut energy savings in half, is not reasonable.
Please feel free to forward my response to anyone you like.
Sincerely,
John Wm. Bucholz
Albuquerque's First Green Building Program Manager
Staff Advisor to the Green Ribbon Task Force
Editor of the Albuquerque Energy Conservation Code
Member International Code Council
December 5, 2011 at 08:43 AM in City of Albuquerque, Energy, Environment, Regulation | Permalink | Comments (3)
Sunday, October 16, 2011
10/17: ABQ City Councilor Rey Garduño to Intro Proclamation Supporting We Are 99%-Occupy Wall Street Movement
Albuquerque City Councilor Rey Garduño (District 6) has announced that he will be introducing a proclamation (pdf) at the Albuquerque City Council meeting that starts at 5:00 PM on Monday, October 17, at One Civic Plaza. The document states that the governing body of the City of Albuquerque recognizes "We Are The 99%," and stands with the Occupy Wall Street movement, listing the reasons why.
In the video clip above, taken at Satuday's Occupy Albuquerque demonstration on Central Avenue in the Nob Hill area, Councilor Garduño discusses the proclamation and his reasons for presenting it to the City Council.
"This is amazing what is happening. And I had my ear to a lot of this work that has been being done by the folks down the street -- Occupy Wall Street but also Occupy Albuquerque," Garduño said. "It's really grown to an amazing number. We can't deny what people are saying anymore. I have taken it upon myself and the constituents that I represent in the city to say we need to lift this up. We need to make sure folks understand that these are people that are speaking for all of us -- the 99%."
"They are talking about what we need to do to make sure we're heard," Garduno continued. "No longer are we going to be silent. I will present a proclamation on Monday to the City Council supporting Occupy Wall Street - Occupy Albuquerque." Garduño explained that "over 800 cities and towns in this country have said yes, we support, we affirm, Occupy Wall Street. And that their demands are very clear, despite what the mainstream media is saying." Garduño added that, "it's nonsense" that they are leaderless and that nobody understands what they are saying.
"The 99% are being led by the 99%. They are saying 'listen to us'. In New Mexico alone there are groups in  Albuquerque, Santa Fe, Taos, Las Cruces, Farmington and Roswell." Garduño urged folks in Albuquerque to come to the City Council chambers on Monday, when he plans to present the proclamation. "I'd love to have people come down and support it," he said.
October 16, 2011 at 05:02 PM in City of Albuquerque, Economy, Populism, Events, Occupy Wall Street (Everywhere) | Permalink | Comments (1)
Friday, October 14, 2011
Guest Blog: Out with the Good, In with the Bad? Don't Let ABQ City Councilors Scrap 2009 Energy-Saving Building Code!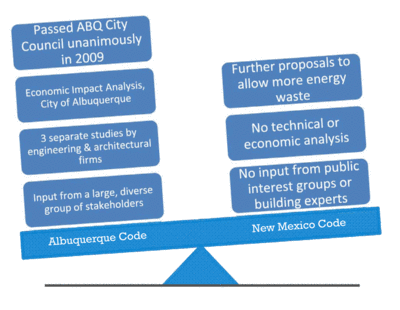 This is a guest blog by Shrayas Jatkar of the Sierra Club-NM Field Office, and Tammy Fiebelkorn of e-Solved Inc. Thanks go to Lauren Jackson for the graphic design.
Rational and sane policymaking is like an endangered species in today's hostile, polarized political climate, at the national level as well as in New Mexico under Governor Susana Martinez. Sadly, this means common-sense rules like energy-saving building codes for new construction, are under attack after years of hard work to develop the best safeguards for New Mexico.
Energy-saving building codes can help New Mexico save consumers money on their electric and gas bills, improve public health by cleaning up the air we breathe, and meet the challenges of climate change. But earlier this year, the Construction Industries Commission appointed by Governor Martinez scrapped the statewide energy conservation building code that was adopted by their predecessors in 2010, before it went into effect. While challenging this ill-advised decision in the New Mexico Court of Appeals, proponents of energy efficiency are now battling to maintain Albuquerque's city building code, which has been in place since December 2009.
Albuquerque City Councilors Trudy Jones and Dan Lewis introduced a bill on August 1 to scrap the 2009 Albuquerque Energy Conservation Code (AECC) and replace it with the state's energy-wasting code that has yet to be finalized. That's right -- City Council is considering adopting a building code that hasn't even been finalized! Councilor Jones managed to pull the bill from the Land Use, Planning, and Zoning Committee (LUPZ), and the misguided measure is now before the full City Council. A vote on the bill could come as soon as Monday, October 17, but may be deferred until an updated Economic Impact Analysis is completed.
Maintaining Albuquerque's 2009 energy code is essential for all Albuquerque residents, not just tenants of new buildings, who will enjoy lower monthly electric and gas bills. By cutting both overall and peak demand on the PNM electricity generation system, all ratepayers benefit from energy conservation codes. Energy-saving codes also reduce the need for utilities to build expensive new power plants, acting as an insurance policy against future rate hikes.
Energy-saving building codes also make homes and apartments more affordable for residents, by lowering building operating costs. This is especially important for low income households and seniors on fixed incomes, who cannot afford higher energy bills. We saw the terrible consequences when people are unable to afford to heat or cool their homes during extreme weather, in February of this year when temperatures reached record lows.
Energy-efficient commercial buildings would also give businesses a competitive advantage over others saddled by excessive energy costs, freeing up more money to invest in communities and in creating jobs. Businesses could spend more of their hard-earned revenue on training and hiring employees, buying equipment, contracting with other businesses for services -– core business expenses that are vital to economic growth for our city.
With the rates for electricity and natural gas on the rise, Albuquerque's energy conservation code prepares the city for the future and provides us with a strong return on the up-front investment in energy efficiency.
It makes no sense to scrap the Albuquerque code for the state plan, given that the 2009 template is outdated, and will need to be updated in 2012. The 2012 national template reaches the same level of energy savings as Albuquerque's code -– 30% more energy-efficient than the baseline code. If Albuquerque scraps its current code, only to revise it to return to the same level of energy savings within a short time, that would put Albuquerque builders on a rollercoaster ride and cause massive confusion in the construction industries.
Currently, Albuquerque's energy-saving building code is an asset and an opportunity for local economic development. We are in an excellent position to build a "green building materials" industry that can supply builders with energy-efficient windows, doors, and insulation that meet Albuquerque's code. When other states and locales adopt the 2012 IECC, they could turn to Albuquerque for the energy-efficient products and supplies.
Mayor Richard J. Berry and City Councilors Trudy Jones and Dan Lewis' attempt to roll back Albuquerque's energy-saving building codes is a capitulation to special interests like NAIOP-NM and the Central NM Home Builders Association. For the majority of Albuquerque homeowners, residents, commercial building tenants, and businesses, there's no good reason to follow Governor Martinez's backwards march to scrap common sense energy-saving building codes.
Take Action
Join us in defending Albuquerque's energy conservation code and preparing Albuquerque to be leader in an energy-efficient, 21st Century economy.
Call City Council President Don Harris (505-768-3123) & Urge him to Vote NO on scrapping the 2009 Albuquerque Energy Conservation Code.
FOR MORE INFORMATION
Shrayas Jatkar, Sierra Club-NM Field Office
505-243-7767, shrayas.jatkar@sierraclub.org
Tammy Fiebelkorn, e-Solved Inc.
505-410-3884, tammy@e-solved.com
This is a guest blog by Shrayas Jatkar and Tammy Fiebelkorn. If you'd like to submit a piece for consideration as a guest blog, contact me by clicking on the Email Me link at the upper left-hand corner of the page.
October 14, 2011 at 12:03 AM in City of Albuquerque, Climate, Energy, Environment, Regulation, Susana Martinez | Permalink | Comments (0)
Saturday, October 01, 2011
10/1: Third Annual ABQ International Festival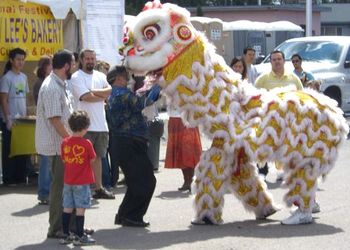 From the ABQ International Festival:
You're invited to the Third Annual Albuquerque International Festival, which will be held in the Talin Market  parking lot on the SE corner of Lousiana and Central in Albuquerque's International Distrcit on Saturday, Ocober 1, from 10:00 AM to 5:00 PM. The free event will showcase a sampling of the food, music, dance and art that the melting-pot International District has to offer.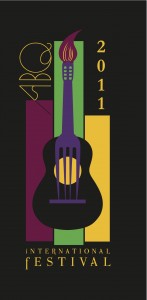 Organized by STEPS and sponsored by the City of Albuquerque, the ABQIF highlights the International District of Albuquerque, as well as STEPS clients. The day-long Festival is STEPS' biggest community event and features a wide variety of entertainment, food, crafts and community organizations that represent Albuquerque's many cultures. First held in 2009, the ABQIF is one of Albuquerque's premier Fall events.
This should be a great festival with exciting entertainment and an added attraction this year ... A KIDZ ZONE. Free parking is available at Alcazar and Central SE, and the Festival is accessible by transit via the Central Avenue (Route 66) bus and the Louisiana (Route 157) bus. For more info, call 508-9225 or visit stepsabq.org.
October 1, 2011 at 07:52 AM in Children and Families, City of Albuquerque, Events, Food and Drink, Music | Permalink | Comments (0)
Wednesday, September 21, 2011
No Pet Projects: New Measured Finance Committee Formed to Defeat ABQ City Bond for Sportsplex

A new Measured Finance Committee was formed today to defeat City Tax Bond 12 in Albuquerque's upcoming October 4, 2011 City Election. No Pet Projects-Vote No on Tax Bond 12 MFC opposes the $50 million dollar Gross Receipts Tax Bond that would dedicate $25 million dollars to the Paseo del Norte/I-25 interchange and $25 million dollars to a sportsplex as part of Mayor R. J. Berry's "ABQ: The Plan" initiative.
"We oppose Gross Receipts Tax Bond 12 because it wrongly ties the critical city need of rehabilitating the Paseo del Norte/I-25 interchange to a sportplex, a pet project we cannot afford," says No Pet Projects Chairman, Don Wencewicz, an Albuquerque resident who lives in the far Northeast Heights. "My concern is that $25 million dollars is not enough to jumpstart the Paseo interchange project and dedicating $25 million dollars to a sportsplex is wasteful spending, especially in our unstable economy."
No Pet Projects issued a statement explaining that Rebuilding the Paseo del Norte/I-25 interstate has long been recognized as our city's top transportation need. It is estimated 170,000 drivers travel it daily. Estimated costs for rehabilitating the entire interchange are high. In 2009 the price tag was near $360 million dollars with phase 1 flyovers costing between $75 million to $90 million dollars.
"Traffic congestion is a growing concern for the Westside. My concern is that we are losing the focus of getting the Paseo and I-25 interchange accomplished. This interchange has been discussed for many years and we don't want to lose sight of what the priorities are in Albuquerque," said Rene Horvath, a Taylor Ranch neighborhood leader.
In August, City Councilors Lewis, Winter, Jones, Harris and Cook voted against an amendment to cut the $25 million for the sportsplex and appropriate $50 million for the Paseo del Norte and I-25 interchange. Last year the city appropriated $20 million for Paseo and I-25, but the money was eventually used for other projects because the city could not secure county, state or federal dollars for the first phase.
"This bond is not about Paseo or critical city needs, it's about a sportsplex. Mayor Berry and Councilor Winter have hogtied their $25 million pet project to the Paseo del Norte interchange improvements in order to get their pet project passed. I don't support that," said Downtown resident and neighborhood advocate Clark Hardgrave.
No Pet Projects MFC is a group of concerned citizens, taxpayers, public employees and neighborhood residents concerned about spending and taxing priorities in Albuquerque. To find out more about No Pet Projects MFC go to www.VoteNOonBond12.com.
September 21, 2011 at 08:30 PM in 2011 Albuquerque Municipal Election, City of Albuquerque, Taxes | Permalink | Comments (0)
Thursday, August 04, 2011
ACLU-NM Seeks Details on APD Phone Tracking as Part of Massive Nationwide Information Request
In a massive coordinated information-seeking campaign, ACLU-NM joined 32 other American Civil Liberties Union affiliates across the nation yesterday and sent requests to 366 local law enforcement agencies in 30 states demanding to know when, why and how they are using cell phone location data to track Americans. According to the ACLU, the campaign is one of the largest coordinated information act requests in American history. ACLU says that the requests, being filed under the states' freedom of information laws, are an effort to strip away the secrecy that has surrounded law enforcement use of cell phone tracking capabilities.
"The ability to access cell phone location data is an incredibly powerful tool and its use is shrouded in secrecy. The public has a right to know how and under what circumstances their location information is being accessed by the government," said Catherine Crump, staff attorney for the ACLU Speech, Privacy and Technology Project. "A detailed history of someone's movements is extremely personal and is the kind of information the Constitution protects."
The Albuquerque Police Department has a history of conducting surveillance on local activists. An ACLU lawsuit that challenged the APD's handling of a March 2003 anti-war protest revealed that APD officers had spied on the organizers of the event, even covertly attending their organizing meetings. In the 1980s, the ACLU sued the Department for gathering intelligence on political activists and civil rights lawyers.
"Given the department's history, there's good reason to be concerned that APD might be using cell phone tracking techniques without first obtaining a probable cause warrant," said Peter Simonson, ACLU-NM Executive Director. 
APD is being asked (see letter) for information including:
whether APD law enforcement agents demonstrate probable cause and obtain a warrant to access cell phone location data; 
statistics on how frequently APD is obtaining cell phone location data; 
how much money APD is spending tracking cell phones and 
other policies and procedures used for acquiring location data. 
The use of cell phone location data has been widespread for years, although it has become increasingly controversial recently. Just last week, the general counsel of the National Security Agency suggested to members of Congress that the NSA might have the authority to collect the location information of American citizens inside the U.S. Also, this spring, researchers revealed that iPhones were collecting and storing location information in unknown files on the phone. Police in Michigan sought information about every cell phone near the site of a planned labor protest.
The U.S. Supreme Court has agreed to decide whether police need a warrant to place a GPS tracking device on a person's vehicle. While that case does not involve cell phones, it could influence the rules police have to follow for cell phone tracking.
Congress is considering the Geolocation Privacy and Surveillance Act, a bill supported by the ACLU that would require police to get a warrant to obtain personal location information. The bill would protect both historical and real-time location data, and would also require customers' consent for telecommunications companies to collect location data.
Yesterday's requests are part of the ACLU's Demand Your Rights Campaign, the organization's campaign to make sure that as technology advances, privacy rights are not left behind. 
Why Should We Care About This Issue?
Surreptitious surveillance should matter to all of us. Reporters could be tracked without their knowledge as they meet with their confidential sources. Political activists, including individuals associated with new political parties, anti-abortion protestors, anti-war activists, etc., could be under surveillance  and not know it. One's location might expose whether or not you are a weekly church goer, a heavy drinker, a regular at the gym, an unfaithful spouse, an outpatient receiving medical treatment, if you frequent adult establishments, if you take personal time during the work day, etc.
It's important to raise awareness of the ways in which new technologies are giving law enforcement agents unprecedented surveillance powers. By filing public records requests across the country in a coordinated manner, the ACLU aims to create momentum for solutions by drawing attention to local problems and illuminating our current surveillance society. There's a lot of work to be done, and technology advances every day.
August 4, 2011 at 06:14 AM in City of Albuquerque, Civil Liberties, Law Enforcement | Permalink | Comments (0)
Wednesday, August 03, 2011
ABQ City Council Calls for DOJ Investigation of APD for Possible Civil Rights Violations
At the August 1, 2011 Albuquerque City Council Meeting, City Councilor Rey Garduño amended R-11-247, to include requesting a Department of Justice investigation of whether there have been instances or patterns of civil rights violations by the Albuquerque Police Department. This amendment was passed 5-4. Voting for the amendement were Dan Lewis, Rey Garduño, Isaac Benton, Debbie O'Malley and Ken Sanchez. Brad Winter, Trudy Jones, Don Harris and Michael Cook voted against it.
The vote followed a presentation from The Dr. Martin Luther King Jr. Memorial Center Task Force on Social Justice for Public Safety, and stirring testimony from family members and concerned citizens as they expressed a deep mistrust of APD. The Task Force was requesting that the City Council initiate a Department of Justice Investigation of APD.
The Albuquerque Police Department has been involved in 19 officer involved shootings since the beginning of 2010 and 13 of them were fatal. These events have led to numerous family members speaking and presenting their heart-wrenching stories during the City Council public comment period. The MLKMC Task Force on Social Justice and Public Safety is made up of victim's family members and social justice advocates.
"It concerns me when residents of our community distrust our police department to the extent that they are requesting a Department of Justice investigation," said City Councilor Rey Garduño. "The community has asked me to support them in this request and I will. This is a step towards social justice in Albuquerque."
R-11-247 was passed by the City Council and now heads to the Mayor Richard Berry's desk for his signature. R-11-247 directs the Administration to retain an expert to make recommendations regarding APD's training policies and procedures related to the use of deadly force.
Mayor Richard J. Berry will have ten days to sign or veto the resolution. If he vetoes it, councilors will need six votes to override his veto. However, Councilman Ken Sanchez said the DOJ could still proceed with its investigation, without the mayor's approval, if it finds patterns of civil rights abuses. Sanchez said a DOJ investigation would not cost the city because it's a government agency.
August 3, 2011 at 08:26 AM in City of Albuquerque, Civil Liberties, Law Enforcement | Permalink | Comments (0)
Wednesday, July 20, 2011
A Free-Wheeling Conversation With Diane Denish: Part 1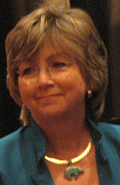 This past Friday we had an opportunity to sit down in an informal setting with former Lt. Governor and 2010 Democratic gubernatorial candidate Diane Denish, and hear her in-depth, off-the-cuff thoughts on a wide variety of issues. It was a very satisfying -- and fun -- hour-and-a half-plus of conversation with Diane who, as usual, was all down home, direct and good at both the give and take of the discussion at hand. She spoke her mind, no holds barred.
We hope you'll enjoy sharing the high points of our interview, broken down according to topic. We think it's definitely worth a read. And thanks much, Diane. Any time.
Today, we're providing part 1 of the interview, covering Diane's views on the U.S. Senate race in New Mexico, the Darren White controversy, Albuquerque Mayor Richard Berry, the federal debt ceiling, jobs, fracking and mining. 
Still to come in part 2, Diane discusses the Susana Martinez administration, the congressional races in CD1 and CD2, Democratic messaging and the media. Stay tuned. 
U.S. SENATE RACE
DFNM: You came out relatively early to endorse Hector Balderas in the Democratic primary for U.S. Senate in New Mexico. Why?
DD: Because I think he can keep the seat for us. I think he can win statewide. I know that he helped me a lot in my campaign for governor, and I believe in that. I don't think there's too much difference on the issues between our Democratic candidates. I, for one, think a Democratic primary is very healthy. I'm the poster girl for that because if there's only one candidate, as there was in the Dem primary for governor, it's much easier for the Republicans and media to continually pick on that candidate.
I think Hector's gonna run a hell of a race. I think there's a craving for Democrats to elect good Hispanics, and I just feel that craving -- and feel we are losing that battle to the Republicans across the country. I think Hector can represent us well. You know, it's harder to be a pro-choice Hispanic Democrat from the north than to be a pro-choice Anglo Dem in the SE heights. It takes a lot of courage and I respect that about Hector.
As for Martin Heinrich, he has been my city councilor and he did a good job. I wish he had stayed and fought to keep the CD1 congressional seat again because I think it's gonna be hard to keep that seat.
I think both Hector and Martin are good campaigners. They're both pretty low key. However, I have to say that I think in their Senate announcement videos, Hector just blew Martin away. I found the imagery in Martin's video confusing, while I think Hector did a good job of just being in front of that camera and saying, "I want to be your US Senator."
DFNM: Does it bother you that if Martin loses the Senate primary he may well be out of politics for good? He had to give up his congressional seat to run.
DD: He's got plenty of time to come back. People lose races. Look at Tom Udall, who lost for Congress, came back as attorney general and then ran for Congress and won. There will be opportunities down the road for Martin if he should lose the primary or the general.
Politics has changed in a way that's not going to allow people to be in office for 35 years at a stretch, anyway. The pendulum is swinging too rapidly. Senators Bingaman and Domenici held their offices for decades, but I don't believe that will happen anymore.
The recent Citizens United Supreme Court ruling regarding money in politics is a real threat to democracy, and is already changing how we connect and elect people. And the Supreme Court also just ruled against some important aspects of public financing. The court is ruling against the very things that allow you to have a more level playing field in elections. Big outside money can more easily take down a candidate -- even an incumbent.
DFNM: Your endorsement of Hector has prompted some criticism as well as praise, as was evident in comment thread discussions on the DFNM blog. Your response?
I think people who didn't like the endorsement know that it has influence. Some people appreciate that and others don't. But I meant what I said. What we have to do is keep the seat in the long run and -- regardless of who wins -- we have to do that.
I think people might be surprised how much support there really is out there for Hector. Regular people often come up to me and thank me for endorsing him. We went to the Democratic Party SCC meeting, and the buzz was Hector's -- every bit of it. I also did my own anecdotal survey on candidate stickers. I asked people who were wearing Balderas stickers whether someone had just stuck them on them or if they really were supporting Hector. I found out that everyone I asked really was for him -- from Gallup, Las Cruces, everywhere. Hector has been a very active person within the Dem Party for years -- and he and his people had organized well around the SCC meeting. Remember, almost every single one of those people at the SCC meeting will be voting delegates at the pre-primary convention.
I think a Democratic Senate primary will be a healthy thing, and then let the two winners go at it. That gives us a fighting chance -- an opportunity for our candidate to get strong before the general election battles and hone the skills needed to fight it out with the Republican candidate. Our Hispanic base and our base in general are just craving somebody that is gonna stand up to the right wing on many issues.
We need to fight it out. We need to have good honest primaries but, at the end of the day, we're gonna hold onto these seats. I'll be the first person up there working for that. Let's go get 'em.
DFNM: One unfortunate thing we've seen is a backdrop of bigotry in some parts of the Democratic party on LGBT issues like repealing DOMA and marriage equality. Certain politicos, like Susana Martinez and others, have used that to gain support from so-called conservative Dems. I'm fearful that Hector and others might be tempted to use that tactic to gain additional support, but I certainly hope not. We think it's essential that all Dem candidates speak out about these issues in terms of they're being classic constitutional and civil rights -- not religious -- issues. What's your take?
DD: I don't know where Hector stands on the DOMA stuff. These are questions the candidates need to answer and then people can make up their own minds.
There's been a lot of interference by the church on this issue, and I do give credit to Bill Richardson for really fighting it out. I noticed some commenters on my op-ed piece on Heath Haussamen's blog saying that I am anti-gay. Actually, as lieutenant governor, I provided some tie-breaking votes in the Senate that laid the groundwork for the later fights on domestic partnerships -- on hate crimes and little steps along the way. I have to say that Bill never flinched and he came so close until, at the end of the day, the Archbishop betrayed us rather than staying neutral as he had promised on civil unions.
DARREN WHITE CONTROVERSY
(White had not yet resigned when this interview took place.)
DFNM: It can be hard to keep up with all the day-to-day intrigues related to Albuquerque Public Safety Director Darren White's behavior in response to his wife's recent one-car accident but it certainly appears to many observers that, at the very least, standard policies were not followed. What's your take on how this is playing out? Is White right in stating that he's being crucified by the media? What should happen next?
DD: I don't feel sorry for him. You know, none of us would be treated the way he and his wife were treated. If I'd been stopped in similar circumstances I would have been in handcuffs and on my way to the slammer. I don't mind him showing up at the scene of the accident, but they should have gone thru the procedural stuff in a proper manner.
Darren White has used the media his entire life and now to blame them for doing their job is not really appropriate and it doesn't smell right. It's like there's some real cognitive dissonance in there so I think it needs a full investigation that's truly independent. As for Mayor Richard Berry, I think the he has been absent in his leadership on this issue. He should have immediately suspended White for one thing.
I think Public Safety Director is a natural choice for budget cutting. It's not a necessary position and if you're gong to go cutting budgets that would be a good place to begin. Let the chief of police be the chief of police.
DFNM: Watching the situation play out, one has to wonder, who is runnning the city of Albuquerque?
DD: I know. I think there's a lot yet to unfold and the net will continue to reach wider. Just the fact that one of the policemen involved has hired a lawyer seems to be suspect. There's gong to be a lot of pressure for White to resign and I think he should resign as Public Safety Director, as well as from his appointment by Gov. Susana Martinez to the state's Judicial Standards Commission. Even before this incident, I thought White was too biased to serve on the Commission because he ran campaigns against judges. The appointment was a political payoff by Martinez for his help during her campaign for governor.
ALBUQUERQUE MAYOR RICHARD BERRY
DFNM: What do you think of Mayor Berry's responses during the whole film industry debate?
What response? Many of those jobs are right here in Albuquerque and Mayor Berry should have expressed his hope that they could work something out to keep those jobs growing as they have. They have a film office. But he was absent during the debate and battles.
Berry ought to be joining with the chambers of commerce and retailers on saving the Rail Runner too. After all, the people who ride that Rail Runner come down here and spend money, and many of the people who ride up there live here. The money they save on commuting can be spent in the communities if they use the train every day. I think there are some creative solutions to obtain better financing for the Rail Runner. Berry should be standing up for those, defending Albuquerque's interests instead of putting loyalties to Gov. Martinez first.
He might not want to be at odds with the governor on things like the Rail Runner and film industry tax rebates, but his job is to stand up for the city of Albuquerque and to help the city grow and prosper. He can be very diplomatic guy. He could have used those skills and worked harder to try to protect the city's interests. Unfortunately, he wouldn't speak up -- and that's his job as mayor -- to say we need those jobs.
DEBT CEILING, JOBS
DFNM: There's a lot of anger nationally and locally about this jobless so-called recovery. Many believe too much emphasis has been placed on our debt and not enough on job creation. Do you agree?
DD: I hope the President stays tough and doesn't give in to what amounts to blackmail on the GOP side. I did hear the President this morning -- we do have to have a balanced budget, but first of all we need more revenue generation and jobs. We need to do things like close corporate loopholes. I hear lots of people with lots of money saying they wouldn't mind paying more taxes to help the nation in this downturn.
Small towns are dying. We need a strong infrastructure package, a New Deal approach that really works, and adequate revenues to carry that out. If I were President (ahem), I would call all the heads of the military and say to them, "this $800 billion budget is a dinosaur and I want you to cut it by $400 billion." Draw a line in the sign on any extension of war funding and any tax cuts at all. These are my two things. They know the military budget is a dinosaur, battleships and other outdated stuff we don't need. Post-Cold War, post-911, it's a very different fight. Let's concentrate on that.
Why don't we take some of that money and put it into veterans services? Health care for vets. Health care is an excellent job creator, yet we never seem to look at that. In studies, health care is always the number one job creator. A recent study reports that there are now more Americans -- I think it was 52% -- over 50 years old or whatever for first time in our history. We'd better be paying attention because most of those people are going to live a long time and need care.
Ironically, immigration really isn't an issue anymore because nobody's coming here. There are no jobs.
FRACKING AND MINING
DFNM: We were in Dubois, Wyoming recently and fracking was the big issue. Now, Wyoming is a pretty conservative state and yet the state was fighting against it, while the feds -- the BLM and Forest Service -- were for it. These are Obama's agencies. What's going on?
DD: I've heard that the problem is that while Obama has replaced the Bush people at the top of the agencies, Bush appointees are still very active in the bureaucratic levels below the top. Fracking is going to be a huge issue. Obama hasn't done a very good job of getting rid of the previous people in someof these agencies. I have to say that Bruce Babbitt really got on Obama about his timidity in terms of conservation and the environment.
It's crazy. For instance, they're trying to reopen a copper mine in New Mexico -- Copper Flats near Hillsboro -- and they would use two million gallons of water a day in the mining! Hillsboro uses a million a year. People in Sierra County have formed a coalition against the reopening and are trying to figure it out. Fracking and certain other new mining techniques use way too much water, and many operations are poisoning the water tables that provide drinking water to communities. We can't have that.
I recently visited a village in Costa Rica. It was very evident that there is a huge commitment to the environment and conservation that permeates down to ordinary people. It's not just an abstract issue. You can see it in operation among ordinary people in the country. For example, we had a situation where sugar ants were marching in a long line into the house. Their solution was to run a line of honey back out through the window.
They don't use any chemicals. Everybody's garbage is off the ground, neatly packed up. They are very, very careful about water use. They have established many conservation districts. It's not just the big guys who are involved in these effort -- it's happening all through their culture and that's what you want -- everyone working together on a common goal.
DFNM: I think that's what people were craving in the last election -- that we could all do something together to work on our problems. But it just stopped and we're back to the money again. Obama has said he needs $2 billion to run for president.
DD: It frightens me to how much we're spending on campaigns. When my father ran for the U.S. senate in 1972, he raised a million dollars and we thought we had struck the motherlode. We raised more than $8 million in our campaign for governor, and other people spent more than $4 million, which means that $13 million was spent on our campaign alone. My dad is probably is still spinning in his grave about that. He was like a penny pincher compared to how things are done today. And you think of what else could be done with that money at a time when everything's getting cut.
We're never gonna get anyplace on getting the money out of politics until the electronic media get on board. Big campaign spending on TV ads provides a full-time profit-margin for all of them, the networks. The rates are awful, but the local stations will tell you that they would have lost money except for election spending. So they're not going to be out there pushing for reducing spending on campaigns. We have to be the ones to do it.
Photos of Diane Denish on the gubernatorial campaign trail by M.E. Broderick. Click on images for larger versions.
July 20, 2011 at 03:27 PM in 2012 NM Senate Race, City of Albuquerque, Darren White, Democratic Party, Diane Denish, Energy, Environment, Hector Balderas, Rep. Martin Heinrich (NM-01) | Permalink | Comments (8)
Tuesday, July 19, 2011
Sterling Fluharty: Redistricting or Revolution in Albuquerque?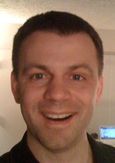 This is the first of a series of guest posts on redistricting issues by Sterling Fluharty, who lives in Albuquerque and is the owner of Southwest Political Services, which specializes in campaigns, polling, redistricting, lobbying, coalition building and publishing.
The Republicans of Albuquerque continue to amaze me. Yesterday in state district court they won the right to proceed with the October 4th municipal election and then to redistrict the City afterward. This ruling plays right into their goal of consolidating power on the City Council. Even more impressively, though, they got Democrats and the ACLU to support this plan, without ever disclosing their actual strategy.
All but one of the Democrats on the City Council bought the City's argument last December that redistricting was being rushed with estimated data. They agreed with the City that it would be wiser to postpone redistricting until after the election, when it could be given the attention it deserved. Most or all of those incumbents believed that a delay in redistricting would help keep Democrats on the City Council for at least another four years, assuming they were reelected.
After the failed attempt in October 2007 to recall Councilor Don Harris, Democrats on the City Council gained the impression that Councilors could not be easily removed. Without death, disability, recall, resignation, removal, or a move out of his district, there was no compelling reason for Harris to give up his seat on the Council. What they didn't anticipate was the situation where the district leaves the Councilor, rather than the other way around.
The ACLU has been an unwitting accomplice as well. With their fight for equal representation, the ACLU has given the Mayor the perfect argument for changing the composition of the Council. The City has committed that "as soon as a redistricting plan is approved by the Mayor and is published for five days, it will go into effect." In other words, one or more members of the Council will be redistricted out of their district in just a few months.
The ACLU says it is pleased that West Side residents will finally be represented on the City Council. But as soon as the City's redistricting is completed, the Mayor will exercise his duty, as outlined in Article IV, Section 9 of the City Charter, to fill any vacancies caused by "termination of residency in the district represented." Ironically, these appointments will provide the equal protection sought by the ACLU, while further delaying the right of West Side residents to be represented by someone of their own choosing.
The Mayor will tell us that both the U.S. Constitution and the City Charter require him to make these appointments to the City Council. He will select one or more individuals who can work effectively with his administration and the five Republicans who currently serve on the City Council. And thus Republicans will create a supermajority on the City Council that will prevail until the municipal elections of October 2013.
There may not be much chance that this Republican plan could still be thwarted in court. The plaintiffs in the ACLU lawsuit are currently considering an appeal, but their arguments for an injunction against the election were not compelling enough for the previous judge. Almost all of the case law on redistricting talks about the effect that new district boundaries will have on future elections, not the immediate impact they can have on voters who lose their councilor and suddenly need a representative who lives within the new boundaries.
Coming Up
I have a couple predictions. Both Democrats and West Side residents will have plenty to say about this Republican plan during the public comment period at Albuquerque's 2010 Redistricting Committee meeting this Wednesday, July 20, at 6:00 PM in the City Council Chambers. And the Democrats serving on the committee will have to wrestle with the decision of whether to recommend a redistricting plan that will serve Republicans for two years before it can help more Democrats get elected to the City Council.
Things might get really interesting if Democrats and West Side residents decide to join forces. Perhaps with enough pressure the Mayor could be persuaded to appoint one or more Democrats to the City Council after redistricting creates vacancies. If he appoints more Republicans, imagine the recall elections that Democrats and West Side residents could spearhead in 2012. Or maybe the anger against Republicans will spill over into congressional and legislative races that November.
Get Involved
Regardless of what happens, I am hoping for increased civic engagement. During the committee's meetings last November and December, I was the only person who spoke during the public comment period. The judge just gave the City extra time for redistricting so that it could adequately collect and respond to public input. Let's make sure our voices are heard this time and that justice prevails.
This is a guest blog by Sterling Fluharty. If you'd like to submit a piece for consideration as a guest blog, contact me by clicking on the Email Me link at the upper left-hand corner of the page.
July 19, 2011 at 09:01 AM in 2011 Albuquerque Municipal Election, City of Albuquerque, Guest Blogger, Redistricting | Permalink | Comments (6)
Monday, July 18, 2011
District Court Backs Delay in Albuquerque Redistricting, Affirms Value of Public Participation
The City of Albuquerque's decision to wait to redistrict until after the October 4th, 2011 election was upheld today by Second Judicial District Court Judge Nan Nash. According to an Albuquerque Journal article,
State District Judge Nan Nash just denied an injunction sought by ACLU attorneys, who said it was unconstitutional for the city of Albuquerque to go forward with a City Council election before redrawing council districts.

Nash, in an 11-page opinion, said that stopping the Oct. 4 election "would create considerable hardship" for the city because the election cycle is already underway. Several candidates have already received tens of thousands in public financing and halting the election now would create new problems.

She said that drawing up new districts to account for population growth can't happen quickly enough to avoid disrupting the election process. "Redistricting cannot be compressed into several weeks," Nash said in her decision. "… The harm to the public in rushing the redistricting process is considerable." 
ACLU-NM Responds, May Appeal
In response to the decision against the injunction, ACLU-New Mexico released a statement noting that, as a consequence of their lawsuit, the city has agreed to implement the reapportioned districts immediately instead of in 2013 as they had originally planned. 
"We are pleased that, as a consequence of the ACLU of New Mexico's lawsuit, the city will redistrict and implement those changes immediately," said ACLU-NM Managing Attorney Laura Schauer Ives. "Our primary concern was that the citizens who live in districts one and five on Albuquerque's West Side would be grossly underrepresented until 2013, when the city initially intended to implement the new districts. However, in its closing arguments, the city stated that "as soon as a redistricting plan is approved by the Mayor and is published for five days, it will go into effect." This means that, although redistricting will not be completed in time for the October election, West Side residents will be equally represented a few months from now as required under the Constitution."
The ACLU-NM said it still maintains that redistricting could be completed before the October elections and the plaintiffs currently are considering an appeal to the judge's ruling.
ACLU-NM had argued that the city would violate the "one person, one vote" principle if redistricting was delayed. Although Judge Nash said the plaintiffs are "right that the City Council districts are mal-apportioned," she also stated that most courts have ruled that "a temporary departure from the one person, one vote principle, pending adoption of a permanent redistricting plan, may be constitutional."
SWOP Applauds Affirmation of Public Participation
Today's decision also affirms the importance of public participation in public processes, according to a statement released today by the Southwest Organizing Project.
"We are very pleased with the decision of Judge Nash to allow community input in the redistricting process of the City of Albuquerque," said George Luján, SWOP's spokesperson. "The voting rights of historically disenfranchised communities, particularly Chicano and Native American, have been ignored before. Now we have an opportunity to ensure that this doesn't happen again."
SWOP, a 31-year-old community based social justice organization, has been convening community meetings to discuss Albuquerque's redistricting process for the last 5 months.
"We've been preparing to ensure that we have our voices heard," George Luján stated.
SWOP's community meetings have produced a map that is constitutional; adds a greatly needed even district to the west side--district 8; upholds one person one vote; and upholds minority voting strength by adding another electable majority-minority district that is reflective of the demographic shift that the 2010 Census showed.
"We're confident that our proposal will be heard now that the courts have upheld the decision of the city to ensure public input,"  Luján said.
See our previous post on this court case.
July 18, 2011 at 07:05 PM in City of Albuquerque, Legal Issues, Redistricting | Permalink | Comments (1)