Wednesday, October 06, 2010
Follow the Money: Susana 'La Tejana' Martinez Bought and Paid for By Texas Billionaire
Follow the money. Follow the money. Follow the money.
Today, the Denish for Governor campaign released a new, hard-hitting ad featuring Lt. Governor candidate Brian Colón (video above, transcript below). According to the campaign, "The ad highlights Diane Denish's commitment to protecting New Mexico's land and water and questions Susana Martinez's support from wealthy Texas donors."
According to me, the ad shows the Denish-Colón campaign finally beginning to take it to the streets and into Susana La Tejana's face about her often muffled Texas origins, the blobs of cash she has taken from Swiftboat liar Bob Perry and other out-of-state right-wing moneybags -- and what it would mean to New Mexico's land, water and people to have a governor "bought and paid for by a Texas billionaire," as Colón so aptly puts it.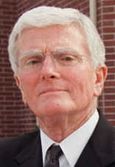 Perry and his wife have donated $450,000 to Martinez's campaign, AS FAR AS WE KNOW. (Perry has been known to hide his cash donations during campaigns.) Texan Bob Perry also gave more than $2.5 million to the Republican Governor's Association. In turn, the RGA gave $500,000 to Susana Martinez's campaign in early September. So, one could look at this and contend that Rob Perry may well have given Susana La Tejana up to $950,000, right?
What's Under That Mask, Susana?
Yes, it's time to peel away Susana's mask of just little ol' me (with the Hispanic surname) fightin' crime in New Mexico and striving to serve la gente. It's time to uncover the real face of Susana Martinez so the people can see who she really serves -- and who backs her, and why.
Martinez isn't getting the majority of her support from fellow New Mexicans, but from big players on the ultra-right-wing national circuit and fringe-element manipulators in Texas and elsewhere. They're giving her the majority of her cash, telling her how to talk and what to say. They're instructing her to stay out of view as much as possible so people can be misled to vote for her, not knowing the truth of who she is and who owns her.
In other words, Susana Martinez is nothing more than a puppet for the moneyed interests who got us into this mess in the first place -- the same corrupt Texans and others who brought George W. Bush and the filthy Tom DeLay to power, and helped out disgraced lobbyist Jack Abramoff -- for the same reasons. And it wasn't to serve ordinary people.
Another Aspect to Ponder: Redistricting
New Mexico and all the other states are up for redistricting in 2012, based on the 2010 U.S. Census. This is one big reason Republican operatives are fighting so hard to gain gubernatorial, legislative and secretary of state positions here and everywhere. They want to be in a position to manipulate the process and make sure the new districts are cut to favor right wingers, regardless of what the census figures show. Susana Martinez and SOS candidate Dianna Duran are no doubt part of this plan.
And guess who was involved in a disreputable and cut-throat plan to redistrict Texas back in 2003, which was NOT a year for regular redistricting? None other than Tom DeLay.
And who gave Tom DeLay a huge amount of money back then? Susana Martinez backer Bob Perry.
Get the picture? I wonder if most New Mexicans like the idea of a cabal from Texas buying its way into controlling the redistricting process right here in the Land of Enchantment. We've got to let people know that's exactly what will happen if Susana La Tejana squeaks in.
"In November, voters have a clear choice. Diane Denish and Brian Colón are committed to fighting to protect our precious land and water resources," said Denish's spokesman Chris Cervini in a statement released today. "On the other hand, Susana Martinez is on the side of powerful, out-of-state corporations who will take advantage of New Mexico families and pollute our land and water."
Make no mistake about it -- they'll take advantage of a lot more, too.
Transcript: It's About Our Future:
This election is not just about our history and our culture, but it's also about the future of our state.
It's going to be about who protects our water, and our land.
We know that Susana Martinez is from Texas. We know she's bought and paid for by a Texas billionaire.
Susana es una Tejana.
We also know Diane Denish, she's from New Mexico and she's of New Mexico.
With a Denish/ Colón ticket, you have a team that cares about our state, our history, our culture and our families.
October 6, 2010 at 04:13 PM in 2010 NM Governor's Race, 2010 NM Lt. Governor Race, Brian Colon, Diane Denish, Hispanic Issues, Political Ads, Right Wing, Susana Martinez | Permalink | Comments (16)
10/10: Join Brian Colón and Family for 7th Annual Balloon Fiesta Brunch
From Brian Colón:
Please join us for our 7th Annual Balloon Fiesta Brunch -- this Sunday from 6:00 AM to Noon. We will have great views, lots of hot coffee, hot cocoa, mimosas and breakfast burritos, but most especially and by popular demand -- Aleli's homemade GREEN CHILE STEW. Families are most welcome! Rafael will host a jumper for the children!
At Casa Colón, 1101 Diamondback Dr. NE in Albuquerque. For more information, please check out the invitation or visit http://www.electcolon.com/node/706.
October 6, 2010 at 10:24 AM in 2010 NM Governor's Race, 2010 NM Lt. Governor Race, Brian Colon, Events | Permalink | Comments (0)
Thursday, September 30, 2010
Sierra Club Rio Grande Chapter Endorses Denish-Colón for New Mexico Governor and Lt. Governor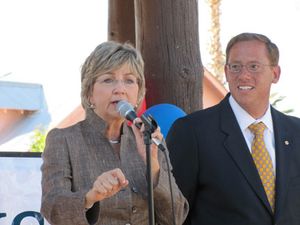 The Rio Grande Chapter of the Sierra Club has announced that it has endorsed Lt. Governor Diane Denish for New Mexico Governor and Brian Colón for New Mexico Lieutenant Governor in the general election. The organization released the following statement about its endorsement:
Lt. Governor Diane Denish believes that protecting our environment is crucial to the health and well being of the state's citizens, and she has supported environmental protection policies throughout her eight years at Lieutenant Governor, such as support of the Bad Actor Bill, support for the protection of the Otero Mesa, and creation of a Green Mortgage Program to help finance affordable and energy efficient housing.
The contrast between her stand on global warming and that of her opponent could not be greater. Denish believes "there is no question that global warming is occurring." Susana Martinez, on the other hand, is in denial about the grave threat facing our children: She contradicted every major scientific organization by falsely claiming "there is disagreement in the science community concerning the causes of global warming." [emphasis added]
The Lt. Governor supports "incentives to encourage more use of energy-efficient technologies in building and manufacturing as well as a commitment to increasing the generation of renewable power. New Mexico has a strong role to play in reducing carbon emissions, by investing in energy efficiency, renewable energy, and in new technologies."
"The urgency of addressing climate change touches many areas of our lives, including transportation, proper weatherization of our homes and how we plan our cities," Denish continued. "New Mexico can create bold incentives to encourage renewable power generation and transmission, green-building retrofits and other programs to attract sustainable high-wage and low-emission industries. The Gulf drilling disaster should be a wake-up call to the Congress that we must develop cleaner energy sources as quickly as we are able to do so – not only for environmental reasons, but also for our nation's economic security."
Denish is a strong supporter of programs and incentives that encourage the development and deployment of clean energy such as public building retrofits. She has worked the school superintendents association to get the Energy Smart program started for retrofitting public schools to save both energy and money.
Denish believes we must recommit ourselves to preserving our state's wild places. "New Mexico has vast and wild spaces that deserve strong protections so they can be enjoyed now and for generations to follow. I am committed to preserving our state's rare gems. One such place is the Gila River flowing through Southwestern New Mexico. It is one of the last wild and un-dammed rivers in the nation and as governor I pledge to keep it that way."
Reduce, reuse, recycle is a good guide for state policy, she believes. "I would like to see recycling in more municipalities and would welcome assistance in devising state policies to bring this about. I also would like to see the state support recycling through its purchasing policies and to assist schools and universities in also moving to use of recycled materials."
On green building practices, Denish said, "I support updating building codes to consider more use of energy-efficient technologies while also creating a menu of incentives to encourage builders to use more efficient building techniques and materials over time."
On the biggest emitters of carbon emissions, Denish opposes construction of Desert Rock and would support conversion of existing coal-fired power plants to run on natural gas.
Denish connects growth and water as few officials do. "New Mexicans demand that water is being used wisely, especially as our population grows and we encounter periods of drought," Denish said. "Too often we have allowed growth to occur without adequate water, then bailed out developers after the fact. Our population and development will continue to grow, but our water supply is constant and limited by natural forces."
"The agricultural sector needs state and federal support to transition to conservation of agricultural water. Water banks can provide incentives for conservation," Denish continued.
She supports the banning of leg hold traps and other unsportsmanlike hunting and trapping on public lands. And she will continue her support for protection of Otero Mesa.
The Sierra Club is the nation's oldest and largest environmental volunteer organization, established in 1892, and with over 7,500 politically active members in New Mexico, the endorsement of the Rio Grande Chapter is widely sought by candidates for elected positions across the state. As the Chapter finalizes its endorsements for the general election they are posted on its new web site.
Photo by Stephen Jones.
September 30, 2010 at 09:20 AM in 2010 NM Governor's Race, 2010 NM Lt. Governor Race, Brian Colon, Climate, Diane Denish, Energy, Environment, Green Economy | Permalink | Comments (0)
Tuesday, September 21, 2010
9/23: Fundraiser for ALL Dem Statewide Candidates at Sapien Law Firm in Albuquerque
Brian S. Colón
Cordially Invites You To A Fundraiser In Support of
Vote New Mexico
To Benefit All Democratic Statewide Candidates
With Special Guest:
Hon. Hector Balderas, State Auditor
Hosted By:
Erika Anderson, Dawn & Brian Branch, Chad Cooper,
Ernestina Cruz B. Lee Drake, Michael Duran, Alex Flores, Jamie Jettwalker, Idalia Lechuga-Tena, Hon. George Munoz, Hilary Noskin, Lupe H. Preciado Bianca & Phillip Sapien, DeAnza & Joseph Sapien, Hon. John Sapien
Thursday, September 23, 2010, 5:30-7:30
At the Sapien Law Firm, 1100 Second Street NW, Albuquerque
Suggested Contribution $100, All Donations Welcome
Catering by Old Town Pizza Parlor
Click for Flyer (pdf)
RSVP To Faye Gibson at info@electcolon.com or (505) 470-3134. Checks may be made payable and sent to Vote NM, P.O. Box 1001, Albuquerque, NM 87103.
This event will benefit VOTE NM, the Coordinated Campaign for Democrats in NM. The Coordinated Campaign will be using the money to help statewide Dem Candidates to canvass targeted districts and plan phone banks, and will have a Get Out The Vote plan to ensure Dems get to the polls.
September 21, 2010 at 05:18 PM in 2010 General Election, Brian Colon, Events, Hector Balderas | Permalink | Comments (0)
Monday, September 20, 2010
9/22: Meet and Greet with Brian Colón, Alex Russell in Albuquerque
Please Join Lieutenant Governor Candidate Brian Colón and District 29 State House Candidate Alex Russell, along with other Albuquerque residents for a candidate meet and greet at:
The Home of
Andrew, Ashley & Aiden Ortega & Theresa Watson
4531 Agate Hills Rd NW, Albuquerque NM, 87114 (map)
From 6:30 PM to 8:00 PM
on Wednesday, September 22nd
Click for Flyer (pdf)
Don't miss this opportunity to meet Lieutenant Governor Candidate Brian Colón and State House Candidate Alex Russell and talk to them about the upcoming November elections. If you have questions or to RSVP (505) 830-2811.
September 20, 2010 at 09:17 PM in 2010 NM Governor's Race, 2010 NM Legislature Races, 2010 NM Lt. Governor Race, Brian Colon, Events | Permalink | Comments (1)
Monday, September 13, 2010
Denish/Colón Team Stumps for Water Rights in Northern New Mexico

Click for photo album
A report from contributing writer Stephen Jones, who traveled from Las Cruces to Taos to cover this event.
A huge crowd met Diane Denish and Brian Colón, the Democratic nominees for Governor and Lt. Governor in northern New Mexico on Sunday. Denish and Colón took their campaign north to address an enthusiastic overflow rally at the Sagebrush Inn at Taos. The gathering centered on issues of water and other natural resources both in the north and throughout New Mexico.
"Without water our communities cannot survive," proclaimed Denish. "At the same time we are fighting for our children's future in education, we must fight for our natural resources," she said. To the Taos community, specifically, she said, "I am on your side. I believe, together, we can make a difference."
At issue are concerns for New Mexico's water and other natural resources and, specifically, a resumption of Texas' designs on those resources. New Mexico and Texas have a long history of fighting for water rights. High on the list of charges against the Republican ticket is the $500,000 campaign donation by Bob Perry, a Texas multi-millionaire who has bankrolled numerous right-wing politicians in Texas.
"We know a Texas billionaire isn't contributing a half of a million dollars because he wants good government," Brian Colón said, "It's a down payment on our futures. We're not going to let him have that deal," Colón said.
"There's no one who knows more about this issue," said Patricia Madrid, a former New Mexico Attorney General, referring to Denish. Madrid blocked a previous attempt by Texas to acquire New Mexico water rights. "I fought this fight before in the courts and won it," Madrid said. She warned voters against empowering renewed designs on New Mexico's resources from the Lone Star state.
"We don't want to be sold down the river to Texas," declared State Senator Mary Jane Garcia, whose district encompasses much of Dona Ana County in southern New Mexico. "We understand your concerns. We have the same concerns in southern New Mexico," Garcia said. Other speakers joined the call to protect our natural resources. "Our lands and water are not for sale," said Ray Powell, candidate for Public Land Commissioner. State Auditor Hector Balderas urged voters to rise to the call and help Democrats win in November. "Victory is right there in our hands," he said.
The Taos event was hosted by Trudy Valerio-Healy and co-hosted by nearly a thousand other endorsers who came together as We Are New Mexico. "There would have been a lot more," Valerio-Healy said, "but we only had three weeks."
In her remarks, Valerio-Healy touched on the historic water management of the Acequias, the critical system of waterways and irrigation canals that have fed historic agricultural regions in arid New Mexico, and questioned the Republican commitment to preserving equitable water planning. In a statement distributed in a printed handout, Valerio-Healy said, "Our ancestors have protected our water, our Acequias, for centuries. Now it is our turn. Can we really afford to put the future of this sustenance in the hands of someone that would take almost half a million dollars from a Texan with a history of manipulative politics?"
Diane Denish echoed the concerns of Valerio-Healy in her remarks on the protection of water and other natural resources, and stressed smart planning. "We have so much to learn from the Acequia system, and from centuries of leadership in water from northern New Mexico," she said.
Denish also contrasted her family history with that of her opponent. "My family came here over eighty years ago to educate and to create jobs," Denish said. The Democratic nominee's grandparents were school teachers and small business owners. Denish is a native of Hobbs, New Mexico in southeastern New Mexico. Susana Martinez, the GOP nominee is a Texas native.
Denish also contrasted their styles. "We're not in this for the flash and dash, we're in this for hard work," Denish said, "You don't want a rock star, you want a governor." Besides water management, Denish hammered at her commitment to public education and support for college and other higher education "to guarantee good jobs that stay in New Mexico."
Mayor Darren Cordova of Taos welcomed the speakers to what he termed "the enchanted circle" of the Taos region. Among other elected officials at the event were Congressman Ben Ray Luján, whose district includes the Taos community, and Appellate Judge Robert Robles.
All photos by Stephen Jones. To see more posts by Jones, visit our archives.
September 13, 2010 at 01:03 AM in 2010 NM Governor's Race, Brian Colon, By Stephen Jones, Contributing Writer, Diane Denish, Taos, Water Issues | Permalink | Comments (4)
Monday, September 06, 2010
Democrats Stress Values in Southern New Mexico During Labor Day Weekend (with Photos)

See photo album
Contributing writer Stephen Jones checks in with another report from Southern New Mexico.
Promoting a message of New Mexico values, Democrats were out in force meeting voters and celebrating the accomplishments of working people in southern New Mexico for the Labor Day weekend. Brian Colón, the Democratic nominee for Lt. Governor spent Saturday meeting voters in Doña Ana County before moving on to Luna and Hidalgo counties in the far southwestern corner of the state.
"I am proud of the Democratic values that shaped me and gave me the opportunities I've had in life," Colón told a group of neighborhood residents on Saturday evening. He sharply contrasted his own experience and that of his running mate, Diane Denish with those of the Republican opponents. Denish is the Democratic nominee for Governor.
Colón reminded voters in Las Cruces that he was the first in his family to attend college, giving his family the chance to escape poverty. "Diane Denish has the experience of creating a successful business at a time when few women had the chance to establish businesses," Colón said. He stressed educational opportunity and growing small local business as the pathways to keep New Mexico families together.
"When we educate our students and grow small businesses in New Mexico, people stay to work in New Mexico. When we grow small businesses in New Mexico, that business and those jobs are in New Mexico to stay" Colón said.
He noted that he and Denish have a long history of working with local neighborhood people in all 33 New Mexico counties. Colón compared their record with that of Susana Martinez, the Republican nominee, who is a native of Texas and whose largest contributor, a resident of the Lone Star State, has given the GOP nominee a quarter million dollars. Colón termed the contribution a shady "down payment on New Mexico."
Colón started Saturday greeting voters at the Las Cruces farmers market before appearing in the Hatch Chile Festival parade at Hatch, New Mexico. Colón also went door to door to in Las Cruces to introduce himself to local residents before the neighborhood meeting Saturday evening. Andy Segovia, who introduced Colón at the neighborhood meeting, called Colón "one of the finest people I have ever known." Segovia, a lifelong resident of Mesilla, is running for Dona Ana County Assessor.
Colón and Segovia were also joined in Las Cruces by Appeals Court Judge Robert Robles, another Doña Ana County native. Robles, who is running to keep his seat, stressed the importance of having both experience and judges from throughout New Mexico on the bench. He is only one of two members of the New Mexico Appellate Court from outside the Albuquerque-Santa Fe area.
Democrats were also saluting working people and Democratic Party values in Tularosa, 80 miles east of Las Cruces in south central New Mexico, at the 6th Annual Otero County Democratic Labor Day Breakfast. Headlining the event were New Mexico State Treasurer James B. Lewis and Attorney General Gary L. King. "Democrats have nothing to apologize for," Lewis said, "we have accomplished more in the last eighteen months than has been accomplished in thirty years."
Otero County Democrats also stressed their history and values. "My father was a proud union member," said Sue Medina, a candidate for State Representative. "He gave me and my husband the opportunity to create a good local business," Medina said.
Labor organizations were well represented at Tularosa. Representatives of the Carpenters, Teamsters, NEA and the Border Patrol Council of AFSCME were announced. James Stark of the Border Patrol singled out the strong support for the border patrol by Congressman Harry Teague. "His predecessor didn't give a damn," Stark said.
Along with Lewis, King and Medina, others speaking in Tularosa were Stephanie DuBois, candidate for Public Regulation Commission, Wally Anderson, candidate for Otero County Sheriff, Sheldon Compton, candidate for Otero County Assessor, L.C. Marshall, candidate for County Commissioner, and Ellen Wedum, candidate for State Representative.
Along with Brian Colón, Democrats Harry Teague (NM-02), Judge Robert Robles, Jose "Joel" Cano, candidate for Doña Ana County Magistrate Judge, Billy Garrett, candidate for Doña Ana County Commissioner, and Juan "JR" Stewart, candidate for Doña Ana County Sheriff participated in the Hatch Chile Festival parade and met with voters at the festival.
All photos by Stephen Jones. Click on photos to see larger versions. To see more posts by Stephen, visit our archive.
September 6, 2010 at 06:44 PM in 2010 General Election, 2010 NM Governor's Race, Brian Colon, By Stephen Jones, Contributing Writer, Diane Denish, Las Cruces | Permalink | Comments (0)
Friday, September 03, 2010
Guest Blog: Response to Hateful Letter About Brian Colón Published in Valencia County News-Bulletin
This is a guest blog by Victor Raigoza, a life-long Democratic activist who serves as Vice Chair of the Democratic Party of Bernalillo County.
Victor offers a message to Democrats in response to a letter to the editor published this week in the Valencia County News-Bulletin with the headline, "Lt. Governor candidate needs to act like a man." The letter is a hateful and highly personal ad hominem attack on Democratic Lt. Governor candidate Brian Colón and his family. The letter has prompted numerous complaints to the newspaper questioning why such a venal, insulting and slanderous message was published at all.
There has also been a huge outpouring of heartfelt support for Brian and his family, who lived for many years in Valencia County as highly respected and much-loved members of the community. His father suffered from muscular dystrophy and was lovingly cared for by his mother, who also suffered from health problems. The family built and operated a local flea market to help make ends meet, and Brian worked there and at other jobs from a young age. Both of his parents are now deceased, with his dad passing away at much too early age due to MD.
On the campaign trail, Brian often talks about his experiences growing up, how Democratic programs like surplus cheese from the federal government helped the family survive and how educational assistance helped him become the first in his family to earn a college degree, and then a law degree. He believes in helping and trying to inspire others to do the same, and is a strong supporter of public education and the compassionate values that have long been the core of Democratic Party principles. Brian Colón not only talks the talk, he walks the walk. -- Barbara Wold
My fellow Democrats,
This past Wednesday, the Valencia News-Bulletin published what I consider to be the most hateful, mean-spirited letter to the editor I have ever seen in my life.
The sad part about the letter is that it represents the views of so many right-wing Republicans who are vehemently against so much of what we as Democrats hold near and dear to our hearts. I believe that the author expresses the true feelings of compassion -- or I should say the lack of compassion -- of the current New Mexican Republican Party.
My immediate response to the letter was one of anger in that I truly feel, "you can mess with me but don't mess with my family." Brian Colón is not only a dear friend to me and many of you, but he also is an example of the success of so many of the programs we as Democrats have fought to implement over the years. If the letter does not stir you to the importance of the upcoming election, nothing will.
After reading this letter, I hope you are moved to do whatever you can to assure a Denish-Colón victory in November. Over the next 60 days, when you are so tired or so busy that you feel that you simply cannot do more to help the cause, please reread this letter. I guarantee that it will motivate you to go the extra mile in support of our candidates and our cause.
Are you going to stand by and let this bully talk this way to one of our own, or are you going to be moved to action? I have never tolerated bullies and I am not about to start now. I am here to fight to the end to defend my candidates and my Democratic family -- and I hope I can count on you to do the same.
Your Bernalillo County Vice Chair and your brother in arms,
Victor P. Raigoza
This is a guest blog by Victor Raigoza. If you'd like to submit a piece for consideration as a guest blog, contact me by clicking on the Email Me link at the upper left-hand corner of the page.
Note: Research via Google shows that the author of the vile letter to the editor is, among other things, a tea party activist, a self-described Lifelong Conservative Republican and a collector of Ann Coulter dolls.
He wrote on the Coulter doll site, "I'm buying my oldest daughter this doll. I would much rather she grow up to be like Ann than some liberal, tree-hugging, no brain Barbie. Ann speaks the truth, that's why the left hates her so. If I were elected President, Ann Coulter would be my press secretary."
He is listed as the official New Mexico organizer for Draft Palin 2012. He's also a "Tea Party Patriot and a member of the Los Lunas Tea Party group as well as the right wing group "New Mexico Liberty."
The guy also tried to infiltrate a private fundraiser for the ticket in Los Lunas last month, where he had to be escorted out after causing a ruckus. At that time he claimed he was not a conservative political activist at all.
If you'd like to express your opinion to the News-Bulletin about their publication of this slanderous, personal attack on Brian Colon, click here.
September 3, 2010 at 11:15 AM in 2010 NM Governor's Race, 2010 NM Lt. Governor Race, Brian Colon, Democratic Party, Guest Blogger, Poverty, Republican Party, Right Wing | Permalink | Comments (9)
Saturday, August 28, 2010
8/29: Denish, Balderas, Colón Host Free Back to School BBQ in Las Vegas to Help Kids, Families Kick Off School Year
From the Diane Denish campaign:
As the new school year begins Diane Denish, Hector Balderas and Brian Colón are hosting a free Back to School barbeque to help kids and families get excited for the new school year. There will be free food and drinks, live music and entertainment and, most importantly, lots of back to school prizes for kids including a bicycle, backpacks, iPods and lots of school supplies.
Please Join
Lt. Governor Diane Denish
State Auditor Hector Balderas
Democratic Lt. Governor Candidate Brian Colón
For
A Back-to-School BBQ
Students Welcome
Back-to-School Prizes
Free Food and Refreshments
Music and Entertainment by Paisano del Valle
Sunday, August 29, 1 PM to 3PM
Melody Park, 1017 Mora Ave., Las Vegas, NM
Click for Flyer (pdf)
For more information or to RSVP contact the Diane Denish for Governor Campaign HQ at (505) 255-1282 or at info@dianedenish.com
August 28, 2010 at 03:13 PM in 2010 NM Governor's Race, Brian Colon, Children and Families, Diane Denish, Events, Hector Balderas, Las Vegas NM | Permalink | Comments (2)
Saturday, August 21, 2010
200+ Turn Out for Brian Colón's Coordinated Campaign Fundraiser in Albuquerque

Click for larger version or photo album
More than 200 energized supporters gathered at the Albuquerque Country Club on August 19 for a Democratic Coordinated Campaign fundraiser hosted by Dem Lt. Governor candidate Brian Colón. The Coordinated Campaign supports the entire Democratic ticket in New Mexico by engaging voters, canvassing, phone calling, organizing get out the vote efforts and more.
On the same evening that Dem gubernatorial candidate Diane Denish was successfully fending off the attacks of her GOP opponent at the APS education debate across town, a lively and diverse crowd showed up to back Dem GOTV efforts, enjoy a Mexican food buffet and soak up the lively sounds of a talented mariachi band.
The event, co-hosted by Turner W. Branch, Margaret Moses Branch, Ambassador Ed Romero and Cayetana Romero, raised funds in the six figure range to support the important work of the Democratic Coordinated Campaign in this challenging election cycle.
Here are a couple clips of Brian Colon's speech at the event:
Click to show your support for the Denish-Colón campaign and the Democratic Party of New Mexico.
All photos and videos by DFNM's M.E. Broderick.
August 21, 2010 at 03:17 PM in Brian Colon, Democratic Party, Diane Denish, Events | Permalink | Comments (0)
Thursday, August 19, 2010
Reminder: Join Brian Colón for Mexican Food & Mariachis at Fundraiser Tonight at ABQ Country Club
Come on down. Everyone's invited to a fundraiser for Brian S. Colón, Democratic candidate for Lt. Governor, on Thursday, August 19, with a Mexican food buffet and mariachi music. Cocktails are at 5:00 PM and dinner at 6:00 PM at the Albuquerque Country Club, 601 Laguna Blvd. SW, in Albuquerque.
Come Support the Statewide Coordinated Campaign while having a great time with wonderful friends. Family and friends are all WELCOME! As always, any and all donations are appreciated. Click For more info.
August 19, 2010 at 02:55 PM in 2010 NM Lt. Governor Race, Brian Colon, Events | Permalink | Comments (0)
Denish-Colón Ticket Endorsed by Eight Northern Pueblos Council

Denish at Gallup Inter-Tribal Ceremonial Parade last weekend
The Denish for Governor campaign announced yesterday that the Eight Northern Pueblos Council has endorsed the Democratic ticket of Diane Denish and Brian Colón. The Eight Northern Pueblos Council consists of the pueblos of Taos, Picuris, Santa Clara, Ohkay Owingeh, San Ildefonso, Nambé, Pojoaque and Tesuque.
The campaign noted that Denish has received very strong support from Pueblo, tribal and Navajo entities as a result of what it called "her keen understanding" of the issues that are critical to the Native American communities across the state.
"I am honored to receive the support from the Eight Northern Pueblos Council," Denish said in a response to the endorsement. "What these communities have in common with each other and with all New Mexicans is the hope that New Mexico can achieve prosperity so that all of our state's children have the chance to grow up and be successful here. As governor, I'll be committed to respecting tribal sovereignty and having strong government-to-government relationships as we all work together to create jobs, improve education and get New Mexico's economy moving."
Denish has also been endorsed separately by the All-Indian Pueblo Council, the Pueblo of Jemez, Sandia Pueblo, Pojoaque Pueblo, the Eastern Navajo Agency Council, the Northern Navajo Agency Council and Ohkay Owingeh.
August 19, 2010 at 09:33 AM in 2010 NM Governor's Race, Brian Colon, Diane Denish, Native Americans | Permalink | Comments (0)